Dominic Wilkinson, University of Oxford
Shortly before Frenchman Vincent Lambert's life support was due to be removed, doctors at Sebastopol Hospital in Reims, France, were ordered to stop. An appeal court ruled that life support must continue.
Lambert was seriously injured in a motorcycle accident in 2008 and has been diagnosed as being in a persistent vegetative state. Since 2014, his case has been heard many times in French and European courts.
His wife, who is his legal guardian, wishes artificial nutrition and hydration to be stopped and Vincent to be allowed to die. His parents are opposed to this. On Monday, May 20, the parents succeeded in a last-minute legal appeal to stop Vincent's doctors from withdrawing feeding, pending a review by a UN Committee on the Rights of Persons with Disabilities.
Lambert's case is the latest example of disputed treatment for adult patients with profound brain injury. The case has obvious parallels with that of Terri Schiavo, in the US who died in 2005 following seven years of legal battles. And there have been other similar high-profile cases over more than 40 years, including Elena Englaro (Italy, court cases 1999-2008), Tony Bland (UK 1993) Nancy Cruzan (US 1988-90) and Karen Ann Quinlan (US 1975-76). Continue reading →
Written by Stephen Rainey and Christoph Bublitz
Increasing use of brain data, either from research contexts, medical device use, or in the growing consumer brain-tech sector raises privacy concerns. Some already call for international regulation, especially as consumer neurotech is about to enter the market more widely. In this post, we wish to look at the regulation of brain data under the GDPR and suggest a modified understanding to provide better protection of such data.
In medicine, the use of brain-reading devices is increasing, e.g. Brain-Computer-Interfaces that afford communication, control of neural or motor prostheses. But there is also a range of non-medical applications devices in development, for applications from gaming to the workplace.
Currently marketed ones, e.g. by Emotiv, Neurosky, are not yet widespread, which might be owing to a lack of apps or issues with ease of use, or perhaps just a lack of perceived need. However, various tech companies have announced their entrance to the field, and have invested significant sums. Kernel, a three year old multi-million dollar company based in Los Angeles, wants to 'hack the human brain'. More recently, they are joined by Facebook, who want to develop a means of controlling devices directly with data derived from the brain (to be developed by their not-at-all-sinister sounding 'Building 8' group). Meanwhile, Elon Musk's 'Neuralink' is a venture which aims to 'merge the brain with AI' by means of a 'wizard hat for the brain'. Whatever that means, it's likely to be based in recording and stimulating the brain.
By Charles Foster
Statistically there is a good chance that I will ultimately develop dementia. It is one of the most feared conditions, but bring it on, I say.
It will strip me of some of my precious memories and some of my cognitive function, but it will also strip me of many of the neuroses that make life wretched. It may (but see below) make me anxious because the world takes on an unaccustomed form, but surely there are worse anxieties that are dependent on full function – such as hypochondriacal worries, or the worry that comes from watching the gradual march of a terminal illness. On balance the trade seems a good one. Continue reading →
Written by Gabriel De Marco
Neurointerventions can be roughly described as treatments or procedures that act directly on the physical properties of the brain in order to affect the subject's psychological characteristics. The ethics of using neurointerventions can be quite complicated, and much of the discussion has revolved around the use of neurointerventions to improve the moral character of the subjects. Within this debate, there is a sub-debate concerning the use of enhancement techniques on criminal offenders. For instance, some jurisdictions make use of chemical castration, intended to reduce the subjects' level of testosterone in order to reduce the likelihood of further sexual offenses. One particularly thorny question regards the use of neurointerventions on offenders without their consent. Here, I focus on just one version of one objection to the use of non-consensual neurocorrectives (NNs).
According to one style of objection, NNs are always impermissible because they express a disrespectful message. To be clear, the style objection I consider does not appeal to the potential consequences of expressing this message; rather, it relies on the claim that there is something intrinsic to the expression of such a message that gives us a reason (or reasons) for not performing an action that would express this message. For the use of non-consensual neurocorrectives, this reason (or set of reasons) is strong enough to make NNs impermissible. The particular version of this objection that I focus on claims that the disrespectful message is that the offender does not have a right to be listened to.
By Hazem Zohny and Tom Douglas
Scientists who want to study the effects of passing electric currents through prisoners' brains have a PR problem: it sounds shady. Even if that electric current is so small as to go largely unnoticed by its recipient – as in the case of transcranial direct current stimulation (tDCS) – for some, such experiments evoke historical abuses of neuroscience in criminal justice, not to mention bringing to mind some of the more haunting scenes in films like One Flew Over the Cuckoo's Nest and A Clockwork Orange.
And so, last week the Spanish Interior Ministry put on hold an impending experiment in two Spanish prisons investigating the impact of brain stimulation on prisoners' aggression. At the time of writing, it remains unclear what the ministry's reasoning for the halt is, though the optics of the experiment might be part of the story.
Written by Stephen Rainey
If 'neurotechnology' isn't a glamour area for researchers yet, it's not far off. Technologies centred upon reading the brain are rapidly being developed. Among the claims made of such neurotechnologies are that some can provide special access to normally hidden representations of consciousness. Through recording, processing, and making operational brain signals we are promised greater understanding of our own brain processes. Since every conscious process is thought to be enacted, or subserved, or realised by a neural process, we get greater understanding of our consciousness.
Besides understanding, these technologies provide opportunities for cognitive optimisation and enhancement too. By getting a handle on our obscure cognitive processes, we can get the chance to manipulate them. By representing our own consciousness to ourselves, through a neurofeedback device for instance, we can try to monitor and alter the processes we witness, changing our minds in a very literal sense.
This looks like some kind of technological mind-reading, and perhaps too good to be true. Is neurotechnology overclaiming its prospects? Maybe more pressingly, is it understating its difficulties? Continue reading →
By Jonny Pugh
This blog was originally published on the Journal of Medical Ethics Blog
Happy new year to readers of the blog!
I always approach the new year with some trepidation. This is not just due to the terrible weather, or even my resolution to take more exercise (unfortunately in the aforementioned terrible weather). Instead, I approach January with a sense of dread because it is always when I seem to come down with the common cold.
In my recent research, I have been interested in the nature and moral significance of reversibility, and the common cold is an interesting case study of this concept. In this blog, I will use this example to very briefly preview a couple of points that I make in a forthcoming open access article about reversibility in the context of psychiatric neurosurgery. You can read the open access paper here.
Written by Gabriel De Marco
Consider a story about Joe, Louie, and Dr. White. Joe is a gambling man and has been for much of his life. In his late twenties, Joe began to gamble occasionally and after a while, he decided that he would embrace this practice of gambling. Although Joe gambles fairly often, he has his limits, and can often resist the desire to gamble.
Louie, on the other hand, is a frugal family man. With his wife, he has been saving money over the last year so that they can take their kids to Disneyland. Dr. White, an evil neurosurgeon who detests the thought of children enjoying themselves at Disneyland, wants to stop this trip. So, Dr. White designs and executes a plan. One night, while Louie is sleeping, Dr. White uses his fancy neuroscientific methods to make Louie more like Joe. He implants in Louie a strong desire to gamble, as well as further attitudes that will help Louie embrace this desire, such that Louie, for example, now values the thrill of gambling, and he desires that his gambling desires are the ones that lead him to action. In order to increase chances of success, Dr. White also significantly weakens some of Louie's competing attitudes, like some of his family values, or his attitudes towards frugality. When Joe wakes up the next morning, he feels this strong desire to gamble, and although he finds it strange that it has come out of the blue, he fully embraces it (as much as Joe embraces his own gambling desires), having recognized that it lines up with some of his other attitudes about his desires (which were also implanted). Later in the day, while he is "out running errands," Louie swings by a casino, bets the money he has been saving for the trip, and loses it. "Great success" thinks Dr. White. Since his goal of preventing some children's joy at Disneyland has been achieved, he turns Louie back into his old self after Louie goes to sleep.
This story is similar to stories sometimes found in the debate about freedom and moral responsibility, though I will focus on moral responsibility. Intuitively, Louie is not morally responsible for gambling away these savings; or, at the very least, he is significantly less responsible for doing so than someone like Joe would be for doing something similar. If we want to make sense of these different judgments about Louie and Joe's responsibility, we are going to need to find some difference between them that can explain why Louie is, at least, less responsible than regular Joe.

Written by Doug McConnell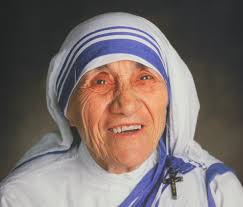 Over the last 25 years there has been an explosion of psychological research investigating the influence of 'moral identity' on agency with a recent meta-analysis of 111 studies concluding that people's moral identity has as much of an effect on agency is either their moral emotion or powers of moral reasoning (Hertz & Krettenauer, 2016). Although the mainstream view of moral psychology is that moral self-concept plays a significant role in moral agency, the practical ethical implications of this view remain underexplored. Here, I argue that one of those implications is that, in situations where we need to improve morality, such as decision-making in the boardroom, consumer behaviour, and reform of criminal offenders, we should do so (in part) by developing people's moral identities. Indeed, in many cases, changes to moral identity have the potential to efficiently deliver relatively large moral improvements. Continue reading →

(Image: tctmd.com)
There is a dizzying circularity in much medical law. Judges make legal decisions based on the judgments of rightly directed clinicians, and rightly directed clinicians make their judgments based on what they think the judges expect of them. This is intellectually unfortunate. It can also be dangerous.
There are two causes: Judges' reluctance to interfere with the decisions of clinicians, and doctors' fear of falling foul of the law.
In some ways judicial deference to the judgment of professionals in a discipline very different from their own is appropriate. Judges cannot be doctors. The deference is best illustrated by the famous and ubiquitous Bolam test, which is the touchstone for liability in professional negligence cases.1 A doctor will not be negligent if their action or inaction would be endorsed by a responsible body of professional opinion in the relevant specialty.
In the realm of civil litigation for alleged negligence this deference is justified. The problem arises when the deference is exported to legal arenas where it should have no place. The classic example relates to determinations of the 'best interests' of incapacitous patients. Something done in relation to an incapacitous patient will only be lawful if it is in that patient's best interests. Continue reading →