Written by Alberto Giubilini (Oxford Uehiro Centre for Practical Ethics and WEH, University of Oxford )
Vageesh Jaini (University College London)
(Cross posted with the Conversation)
To be properly protective, COVID-19 vaccines need to be given to most people worldwide. Only through widespread vaccination will we reach herd immunity – where enough people are immune to stop the disease from spreading freely. To achieve this, some have suggested vaccines should be made compulsory, though the UK government has ruled this out. But with high rates of COVID-19 vaccine hesitancy in the UK and elsewhere, is this the right call? Here, two experts to make the case for and against mandatory COVID-19 vaccines.
Alberto Giubilini, Senior Research Fellow, Oxford Uehiro Centre for Practical Ethics, University of Oxford
COVID-19 vaccination should be mandatory – at least for certain groups. This means there would be penalties for failure to vaccinate, such as fines or limitations on freedom of movement.
The less burdensome it is for an individual to do something that prevents harm to others, and the greater the harm prevented, the stronger the ethical reason for mandating it.
Continue reading →
Written by Rebecca Brown
During the pandemic, many healthcare services have been reduced. One instance of this is the antenatal care of expectant mothers. Ordinarily, partners of pregnant women are permitted to attend appointments. This includes the 12 week scan: typically the first opportunity expectant parents get to see the developing foetus, to discover whether it has a heartbeat and is growing in the right place. This can be very exciting and, if there's bad news, devastating. It also includes scans in mid pregnancy and (for first-time mothers) at 36 weeks, as well as the entirety of labour.
During the pandemic, many healthcare providers have restricted attendance at antenatal appointments as well as labour and postnatal care. Even when lockdown restrictions were eased, with pubs, zoos and swimming pools re-opening and diners in England being encouraged to Eat Out to Help Out, some hospitals continued to exclude partners from all antenatal appointments and all but the final stage of labour, requiring them to leave shortly after birth. This included cases where mother and newborn had to remain on wards for days following delivery. With covid cases rising, it seems likely that partners will once again be absent from much antenatal, labour, and postnatal care across the country. Continue reading →
Written by Alberto Giubilini, Julian Savulescu, Dominic Wilkinson
(Oxford Uehiro Centre for Practical Ethics)
(Cross-posted with the Journal of Medical Ethics blog)
Pfizer has reported preliminary results that their mRNA COVID vaccine is 90% effective during phase III trials. The hope is to have the first doses available for distribution by the end of the year. Discussion has quickly moved to how the vaccine should be distributed in the first months, given very limited initial availability. This is, in large part, an ethical question and one in which ethical issues and values are either hidden or presented as medical decisions. The language adopted in this discussion often assumes and takes for granted ethical values that would need to be made explicit and interrogated. For example, the UK Government's JCVI report for priority groups for COVID-19 vaccination reads: "Mathematical modelling indicates that as long as an available vaccine is both safe and effective in older adults, they should be a high priority for vaccination". This is ethical language disguised as scientific. Whether older adults 'should' be high priority depends on what we want to achieve through a vaccination policy. And that involves value choices. Distribution of COVID-19 vaccines will need to maximize the public health benefits of the limited availability, or reduce the burden on the NHS, or save as many lives as possible from COVID-19. These are not necessarily the same thing and a choice among them is an ethical choice. Continue reading →
By Charles Foster
This is a plea for a self-denying ordinance on the part of philosophers. Ignore Covid-19. It was important that you said what you have said about it, but the job is done. There is nothing more to say. And there are great dangers in continuing to comment. It gives the impression that there is only one issue in the world. But there are many others, and they need your attention. Just as cancer patients were left untreated because Covid closed hospitals, so important philosophical problems are left unaddressed, or viewed only through the distorting lens of Covid. Continue reading →
Responses to the UK COVID-19 Challenge Studies: 
"In a pandemic, time is lives.  So far, over a million people have died.

"There is a moral imperative to develop to a safe and effective vaccine – and to do so as quickly as possible.  Challenge studies are one way of accelerating vaccine research.  They are ethical if the risks are fully disclosed and they are reasonable.  The chance of someone aged 20-30 dying of COVID-19 is about the same as the annual risk of dying in a car accident.  That is a reasonable risk to take, especially to save hundreds of thousands of lives.  It is surprising challenge studies were not done sooner.  Given the stakes, it is unethical not to do challenge studies."
Prof Julian Savulescu, Uehiro Chair in Practical Ethics, and Director of the Oxford Uehiro Centre for Practical Ethics, and Co-Director of the Wellcome Centre for Ethics and Humanities, University of Oxford
"Human challenge studies are an important and powerful research tool to help accelerate our understanding of infectious diseases and vaccine development.  They have been used for many years for a range of different infections.

"The announcement of the UK Human Challenge Program is a vital step forward for the UK and the world in our shared objective of bringing the COVID-19 pandemic to an end.  With cases climbing across Europe, and more than 1.2 million deaths worldwide, there is an urgent ethical imperative to explore and establish COVID-19 challenge trials.

"All research needs ethical safeguards.  Challenge trials need to be carefully designed to ensure that those who take part are fully informed of the risks, and that the risks to volunteers are minimised.  Not everyone could take part in a challenge trial (only young, healthy volunteers are likely to be able to take part).  Not everyone would choose to take part.  But there are hundreds of young people in the UK and elsewhere who have already signed up to take part in COVID challenge studies.  They deserve our admiration, our support and our thanks."
Prof Dominic Wilkinson, Professor of Medical Ethics, Oxford Uehiro Centre for Practical Ethics, University of Oxford
Further Research
Read more about the ethics of challenge studies:

Written by: Alberto Giubilini; Oxford Uehiro Centre for Practical Ethics, &
Wellcome Centre for Ethics and Humanities, University of Oxford
It's that time of the year again, when Christmas decorations start to appear way too early in shopping malls. It's beginning to look a bit too much like Christmas. Except that, being it 2020, of course this year "it will be different".
Pubs are very optimistically accepting bookings for Christmas dinners, but many Christmas markets are (un)fortunately being cancelled. You might still see your distant relatives on Christmas day, but (un)fortunately no more than 6 of them at any one time.
Amidst the inevitable confusion, one obvious question is whether Santa Claus should deliver presents this year.
There are various factors to consider when deciding what Santa – but indeed everyone else – should be allowed to do over Christmas. The most relevant are probably the following:
COVID-19 infection rate over Christmas.
Risks and benefits for others of Santa's job.
Risks and benefits for Santa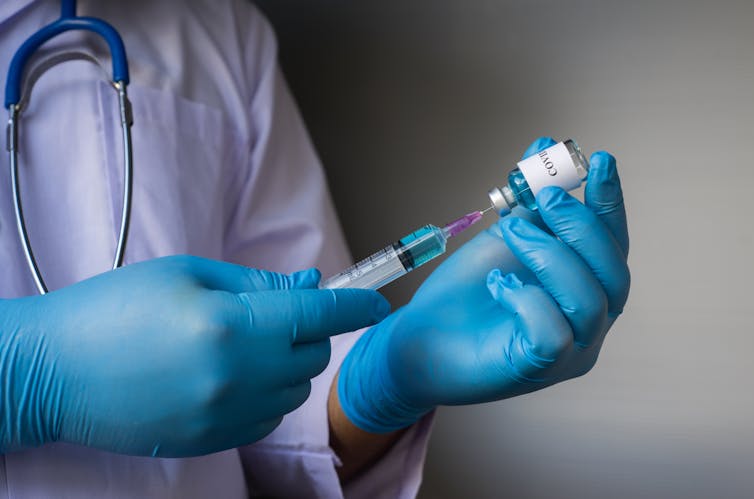 Dominic Wilkinson, University of Oxford
Two months ago I received an email from a colleague inviting me to join a global campaign to support a form of vaccine research that would involve deliberately infecting volunteers with COVID-19. This might seem like a strange idea. Some people have raised concerns about this research. Some even think that it would violate the Hippocratic oath for a doctor to expose research participants to harm in this way.
But as a medical doctor, an ethicist and a researcher, I strongly support COVID-19 challenge trials. I replied immediately and have joined over 150 academics on an open letter advocating preparation for these trials. This week, there are reports that the first of these trials will start in London in 2021. Special research facilities are being developed, and several thousand young people in the UK have already volunteered to be part of such a trial. Continue reading →
After healthcare and some other essential workers, it might seem the most obvious candidates for a Covid-19 vaccine (if we have one) are the elderly and other groups that are more vulnerable to the virus. But Alberto Giubilini argues that prioritising children may be a better option as this could maximise the benefits of indirect immunity for elderly and other vulnerable groups.
Are contact tracing apps safe?  Dr Carissa Véliz (Oxford), author of 'Privacy is Power', explains why we should think twice about using such apps. They pose a serious risk to our privacy, and this matters, even if you think you have nothing to hide!