Follow Rebecca on Twitter here
I'm working on a paper entitled 'Cyborg justice: punishment in the age of transformative technology' with my colleagues Anders Sandberg and Hannah Maslen. In it, we consider how punishment practices might change as technology advances, and what ethical issues might arise. The paper grew out of a blog post I wrote last year at Practical Ethics, a version of which was published as an article in Slate. A few months ago, Ross Andersen from the brilliant online magazine Aeon interviewed Anders, Hannah, and me, and the interview was published earlier this month. Versions of the story quickly appeared in various sources, beginning with a predictably inept effort in the Daily Mail, and followed by articles in The Telegraph, Huffington Post, Gawker, Boing Boing, and elsewhere. The interview also sparked debate in the blogosphere, including posts by Daily Nous, Polaris Koi, The Good Men Project, Filip Spagnoli, Brian Leiter, Rogue Priest, Luke Davies, and Ari Kohen, and comments and questions on Twitter and on my website. I've also received, by email, many comments, questions, and requests for further interviews and media appearances. These arrived at a time when I was travelling and lacked regular email access, and I'm yet to get around to replying to most of them. Apologies if you're one of the people waiting for a reply.
I'm very happy to have started a debate on this topic, although less happy to have received a lot of negative attention based on a misunderstanding of my views on punishment and my reasons for being interested in this topic. I respond to the most common questions and concerns below. Feel free to leave a comment if there's something important that I haven't covered. Continue reading →
Follow Rebecca on Twitter
Abortion is often in the news. Yesterday, The Atlantic Wire reported a poll of Americans' moral views, which found just under half of Americans believe abortion is morally wrong. Today, The Sun is running an article on the devastating effects on women of having abortions. And, a couple of weeks ago, the law in Ireland was changed to allow abortion under certain circumstances.
Whether (and under what circumstances) abortion is ethical, and whether (and under what circumstances) it should be permitted by law, are two of the most well known and fiercely debated issues of our age. I do not wish to engage with them here. Instead, I will argue as follows:
Abortions cause suffering, and neither permitting them nor banning them is likely to reduce this suffering to an acceptable level.
The best way of reducing the suffering caused by abortion is to reduce unwanted pregnancies.
Current attempts to reduce unwanted pregnancies in the UK do not work well enough.
Viewing unwanted pregnancy as more like a medical disorder and less like a social problem is likely to enable more effective measures to address it.
I then propose such a measure, and defend it against some possible objections.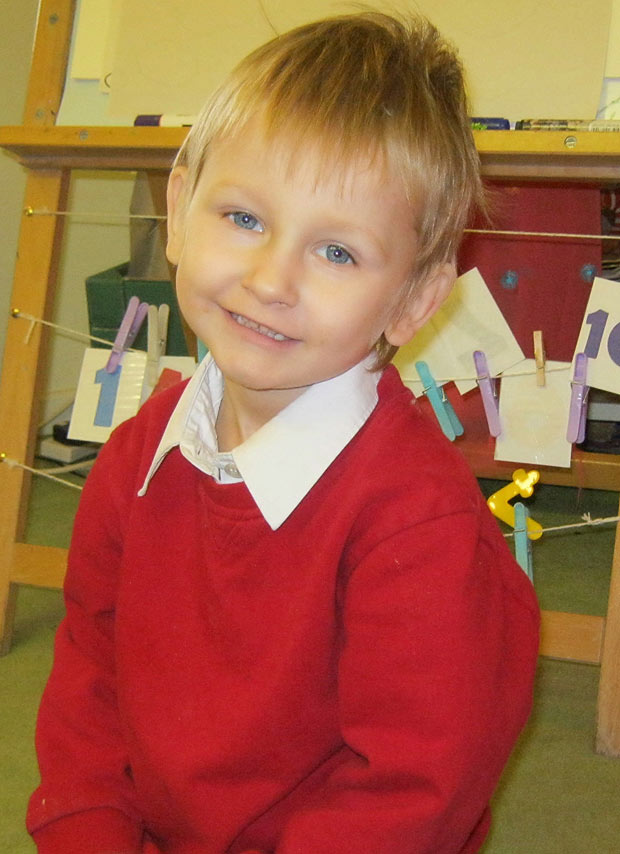 Follow Rebecca on Twitter
Edit 26th March 2014: It's been pointed out to me by various people that this blog post does not make adequately clear that I don't advocate the punishment methods described here. For a clarification of my views on the subject, please go here. For a Q&A, see here.
Today, the mother and stepfather of Daniel Pelka each received a life sentence for his murder. Daniel was four when he died in March last year. In the last few months of his short life, he was beaten, starved, held under water until he lost consciousness so that his mother could enjoy some 'quiet time', denied medical treatment, locked in a tiny room containing only a mattress on which he was expected both to sleep and defecate, humiliated and denied affection, and subjected to grotesquely creative abuse such as being force-fed salt when he asked for a drink of water. His young sibling, who secretly tried to feed and comfort Daniel, was forced to witness much of this; and neighbours reported hearing Daniel's screams at night.
Daniel's mother, Magdelena Luczak, and stepfather, Mariusz Krezolek, will each serve a minimum of thirty years in prison. This is the most severe punishment available in the current UK legal system. Even so, in a case like this, it seems almost laughably inadequate. The conditions in which Luczak and Krezolek will spend the next thirty years must, by law, meet certain standards. They will, for example, be fed and watered, housed in clean cells, allowed access to a toilet and washing facilities, allowed out of their cells for exercise and recreation, allowed access to medical treatment, and allowed access to a complaints procedure through which they can seek justice if those responsible for their care treat them cruelly or sadistically or fail to meet the basic needs to which they are entitled. All of these things were denied to Daniel. Further, after thirty years—when Luczak is 57 and Krezolek 64—they will have their freedom returned to them. Compared to the brutality they inflicted on vulnerable and defenceless Daniel, this all seems like a walk in the park. What can be done about this? How can we ensure that those who commit crimes of this magnitude are sufficiently punished? Continue reading →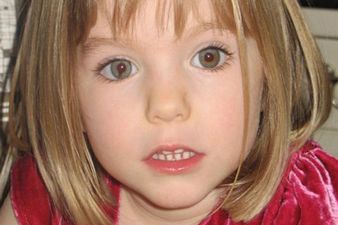 Follow Rebecca on Twitter
Several news sources reported today that Scotland Yard has launched a formal investigation into the disappearance of Madeleine McCann, following the emergence of 'new evidence and new theories'. Madeleine disappeared from her family's holiday apartment in Portugal in 2007, a few days before her fourth birthday. Her parents had left her and her siblings alone in the apartment one evening while they dined with friends at a restaurant. The years since her disappearance have seen a botched Portuguese police investigation, the arrest and release of Madeleine's parents, various unconfirmed sightings and false leads, a private investigation commissioned by the McCanns, a Scotland Yard case review, and a massive media campaign driven by the McCanns. The case is controversial: among other things, various people have complained that attention to it eclipses other abducted children, and have suggested that media interest in it is partly due to the fact that Madeleine is from a respectable, educated, white, middle-class family.
Perhaps some of this criticism is warranted—I don't wish to engage with it here. Personally, I am happy that Madeleine's disappearance is to be investigated, and I hope that it sends a clear indication that this sort of crime will be taken seriously even when a child disappears outside his or her community, with all the difficulties this raises for any investigation. I wish, instead, to focus on a particular complaint about Madeleine's case that arises again and again each time the case reappears in the news: the view that the case is undeserving of serious attention because the fact that Madeleine's parents left her unsupervised means that they are partly to blame for her disappearance. This complaint appears many times in comments on a recent Daily Mail story about Madeleine. Continue reading →
Follow Rebecca on Twitter
There has recently been a spate of news stories about animals grieving. The Huffington Post features a video of a dog burying a dead puppy, New York Daily News reports a dog and a cat mourning the death of a dog, and a video entitled 'Bella (dog) mourns death of Beavis (beaver)' recently went viral. There are great contradictions in the way in which we, as a society, view the capacity of animals to experience mental states comparable to those enjoyed by humans. On the one hand, many of us love and share our lives and homes with animals (I am currently battling for space on my keyboard with our black and white cat, Wellie). On the other hand, we humans very often treat animals as nothing more than tools to serve our own ends—and even the UK, a country with relatively strict animal welfare legislation, permits animals to be subjected to conditions akin to a hell on earth in the name of scientific research, intensive farming, and pest control.
Scepticism about the capacity of animals to experience conscious mental states like suffering—let alone more complex ones like grief—is most often associated with the influence of Descartes. Optimists may have reason to hope that scientific evidence about the mental lives of animals will soon extinguish such scepticism: last year a group of eminent neuroscientists published the Cambridge Declaration on Consciousness, which proclaims that humans are not alone in possessing consciousness (for a discussion of the Declaration, see here). Science, it seems, may hold the key to improving the way animals are treated. Continue reading →
Follow Rebecca on Twitter
Scientific discoveries about how our behaviour is causally influenced often prompt the question of whether we have free will (for a general discussion, see here). This month, for example, the psychologist and criminologist Adrian Raine has been promoting his new book, The Anatomy of Violence, in which he argues that there are neuroscientific explanations of the behaviour of violent criminals. He argues that these explanations might be taken into account during sentencing, since they show that such criminals cannot control their violent behaviour to the same extent that (relatively) non-violent people can, and therefore that these criminals have reduced moral responsibility for their crimes. Our criminal justice system, along with our conceptions of praise and blame, and moral responsibility more generally, all presuppose that we have free will. If science can reveal it to be an illusion, some of the most fundamental features of our society are undermined.
The questions of exactly what free will is, and whether and how it can accommodate scientific discoveries about the causes of our behaviour, are primarily theoretical philosophical questions. Questions of theoretical philosophy—for example, those relating to metaphysics, epistemology, and philosophy of mind and language—are rarely viewed as highly relevant to people's day-to-day lives (unlike questions of practical philosophy, such as those relating to ethics and morality). However, it turns out that the beliefs that people hold about free will are relevant. In the last five years, empirical evidence has linked reduced belief in free will with an increased willingness to cheat,1 increased aggression and reduced helpfulness,2 and reduced job performance.3 Even the way that the brain prepares for action differs depending on whether or not one believes in free will.4 If the results of these studies apply at a societal level, we should be very concerned about promoting the view that we do not have free will. But what can we do about it? Continue reading →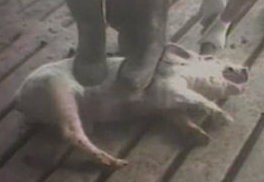 Covertly filming shocking animal abuse in the meat industry (and other industries involving animals) is a common tactic of animal welfare charities such as the Humane Society, Mercy for Animals, Animal Aid, and PETA. The footage is generally obtained by workers for the charities who gain employment at slaughterhouses, farms, laboratories and the like; and it has been instrumental in prosecuting abusers and applying pressure on meat producers to improve welfare standards, as the New York Times reported at the weekend.
The same article also reports a disturbing response to this practice by several US states:
They proposed or enacted bills that would make it illegal to covertly videotape livestock farms, or apply for a job at one without disclosing ties to animal rights groups. They have also drafted measures to require such videos to be given to the authorities almost immediately, which activists say would thwart any meaningful undercover investigation of large factory farms.
Those who flout this so-called 'ag-gag'  legislation may, among other things, be placed on a 'terrorist registry'.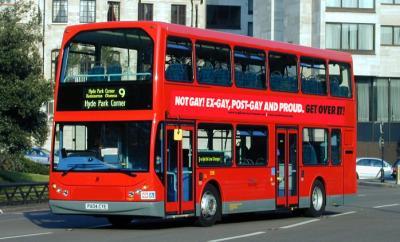 Various news sources—including The Huffington Post, Gay Star News, and the London Evening Standard—are reporting a High Court case in which a campaigner for gay conversion therapy is fighting Transport for London (TfL) over a ban on its bus adverts that suggest that homosexuality can be 'cured'.
Dr Mike Davidson is head of Core Issues Trust which, according to its website, is 'a non-profit Christian ministry supporting men and women with homosexual issues who voluntarily seek change in sexual preference and expression'. Davidson, who is married with children, insists that his own gay feelings were removed by therapy. He told The Huffington Post that he had homosexual feelings 'from the moment [he] opened [his] eyes'. Even so, he believes that 'gay' is a 'late twentieth century political construction' that people can reject. His adverts read, 'Not gay! Ex-gay, post-gay and proud. Get over it!'—a response to similar posters by lesbian, gay and bisexual charity Stonewall which read, 'Some people are gay. Get over it!' Davidson's adverts have been deemed 'offensive to gays' by London Mayor Boris Johnson, who is also head of TfL. Continue reading →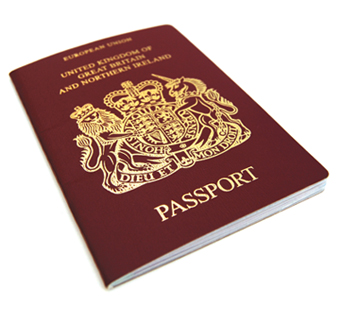 Fredrik Saker, a Swedish artist, is in the news this week for having successfully applied for a driving licence using a photograph not of himself, but of a self-portrait painting. It is interesting to consider, in the light of this, what is so special about photographs. Why do agencies that issue documents featuring images of their bearers – like driving licences and passports – require applicants to submit photographs? Is there any good reason not also to permit self-portrait paintings, drawings, or any other sort of artistic creation?  Continue reading →