This essay was the winning entry in the undergraduate category of the 7th Annual Oxford Uehiro Prize in Practical Ethics.
Written by University of Oxford student Imogen Rivers 
I. The Complacency Argument
Some of the most serious wrongs are produced collectively. Can individuals bear moral responsibility for such outcomes? Suggestively, it's been argued that "all who participate by their actions in processes that produce injustice [e.g. "sweatshop" labour] share responsibility for its remedy";[1] "citizens… bear partial responsibility for the election outcome. Even if an individual's vote is not decisive for a given candidate's victory";[2] "those who contribute to climate change… (by using… excessive… fossil fuels or by deforestation) should make amends".[3]
However there's a prevalent defence: it makes no (significant) difference if I do it. For example, "global warming will still occur even if I do not drive [my "gas-guzzler"] just for fun";[4] "my polluting doesn't actually harm anyone, since it doesn't make a difference to anyone's health";[5] "why [should citizens] vote even if… each particular vote does not make a difference to the outcome"?;[6] "British officials… dismiss suggestions that our role on the ground in Saudi Arabia makes any difference [to targeting Yemeni civilians]".[7]  Continue reading →
By Doug McConnell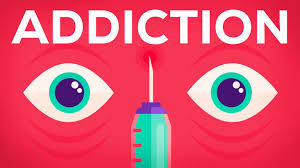 Chandra Sripada (2016) has recently proposed a conative self-expression account of moral responsibility which claims that we are responsible for actions motivated by what we care for and not responsible for actions motivated solely by other desires. He claims that this account gives us the intuitively correct answers when used to assess the responsibility of Harry Frankfurt's Willing Addict and Unwilling Addict. This might be true; however, I argue that it provides a counterintuitive assessment of real-world cases of addiction because it holds people struggling to recover morally responsible for their relapses. Continue reading →
Written by Gabriel De Marco
Consider a story about Joe, Louie, and Dr. White. Joe is a gambling man and has been for much of his life. In his late twenties, Joe began to gamble occasionally and after a while, he decided that he would embrace this practice of gambling. Although Joe gambles fairly often, he has his limits, and can often resist the desire to gamble.
Louie, on the other hand, is a frugal family man. With his wife, he has been saving money over the last year so that they can take their kids to Disneyland. Dr. White, an evil neurosurgeon who detests the thought of children enjoying themselves at Disneyland, wants to stop this trip. So, Dr. White designs and executes a plan. One night, while Louie is sleeping, Dr. White uses his fancy neuroscientific methods to make Louie more like Joe. He implants in Louie a strong desire to gamble, as well as further attitudes that will help Louie embrace this desire, such that Louie, for example, now values the thrill of gambling, and he desires that his gambling desires are the ones that lead him to action. In order to increase chances of success, Dr. White also significantly weakens some of Louie's competing attitudes, like some of his family values, or his attitudes towards frugality. When Joe wakes up the next morning, he feels this strong desire to gamble, and although he finds it strange that it has come out of the blue, he fully embraces it (as much as Joe embraces his own gambling desires), having recognized that it lines up with some of his other attitudes about his desires (which were also implanted). Later in the day, while he is "out running errands," Louie swings by a casino, bets the money he has been saving for the trip, and loses it. "Great success" thinks Dr. White. Since his goal of preventing some children's joy at Disneyland has been achieved, he turns Louie back into his old self after Louie goes to sleep.
This story is similar to stories sometimes found in the debate about freedom and moral responsibility, though I will focus on moral responsibility. Intuitively, Louie is not morally responsible for gambling away these savings; or, at the very least, he is significantly less responsible for doing so than someone like Joe would be for doing something similar. If we want to make sense of these different judgments about Louie and Joe's responsibility, we are going to need to find some difference between them that can explain why Louie is, at least, less responsible than regular Joe.