Written by Prof Neil Levy,
Senior Research Fellow, Uehiro Centre for Practical Ethics, University of Oxford
This article was originally published on The Conversation
One common reaction to the election of Donald Trump (and perhaps to a lesser extent, the Brexit vote) among liberals like me is an expression of dismay that some of our fellow citizens are more racist and more sexist than we had dreamed. It seems many were prepared, if not to support openly racist comments and sexist actions, then at least to overlook them. It looks as though battles we thought we had won, having to do with a recognition of a basic kind of equality, need to be fought all over again. Many have concluded that they were never won at all; people were just waiting for a favourable climate to express the racism and sexism they held hidden. Continue reading →
Written by Prof Neil Levy
Originally published on The Conversation
The man who called global warming a fabrication invented by the Chinese to make US manufacturing less competitive is now president-elect of the US. His followers expect him to withdraw the US from the Paris climate change agreement and eliminate the environmental regulations introduced by his predecessor.
But recently, Donald Trump has shown a few signs that he might be open to being convinced that climate change is a real problem requiring action. In discussion with journalists at the New York Times, he expressed the view that there is "some connectivity" between human activity and climate change, adding that he's keeping an open mind about it. Continue reading →
 This essay received an Honourable Mention in the graduate category of the Oxford Uehiro Prize in Practical Ethics
Written by University of Oxford Dphil candidate Areti Theofilopoulou
Introduction
On March 4th 2015, the graffiti team "Icos & Case" covered the National Technical University of Athens with an enormous black and white mural[i]. The graffiti was viewed as a political statement regarding the country's socioeconomic crisis. In fact, the University was chosen due to its history as a centre of resistance during Greece's dictatorship. Although public opinion over the permissibility of the graffiti was divided, the media and the state overwhelmingly opposed it. Eventually, the state decided to remove it, claiming it was an act of vandalism.
This recent example gives rise to the following question: is graffiti ever morally permissible? In other words, are the actions of graffiti artists always blameworthy? Taking "graffiti" to mean writing or drawings created on a public building or other public surface, I will argue that, under certain circumstances, it is morally permissible. If we grant that all morally permissible actions should be legal, we may further conclude that governments should not prosecute graffiti artists. Even if one does not accept this corollary, however, the argument regarding permissibility still stands.
As addressing the issue of private property is not possible on this occasion, the discussion will be limited to graffiti on public buildings. Moreover, an abstract commitment to equality and liberty will be assumed. Continue reading →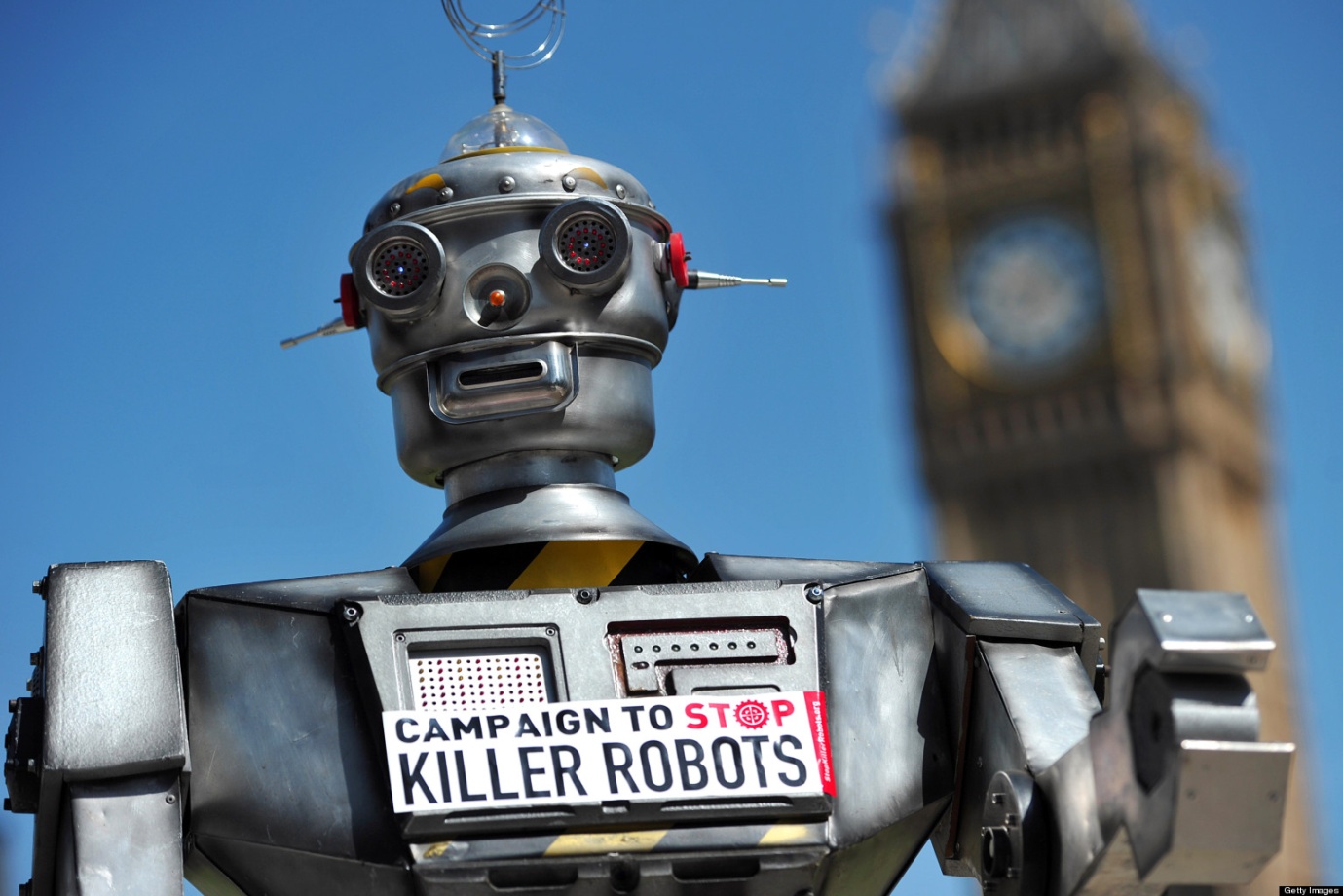 Written by Darlei Dall'Agnol[1]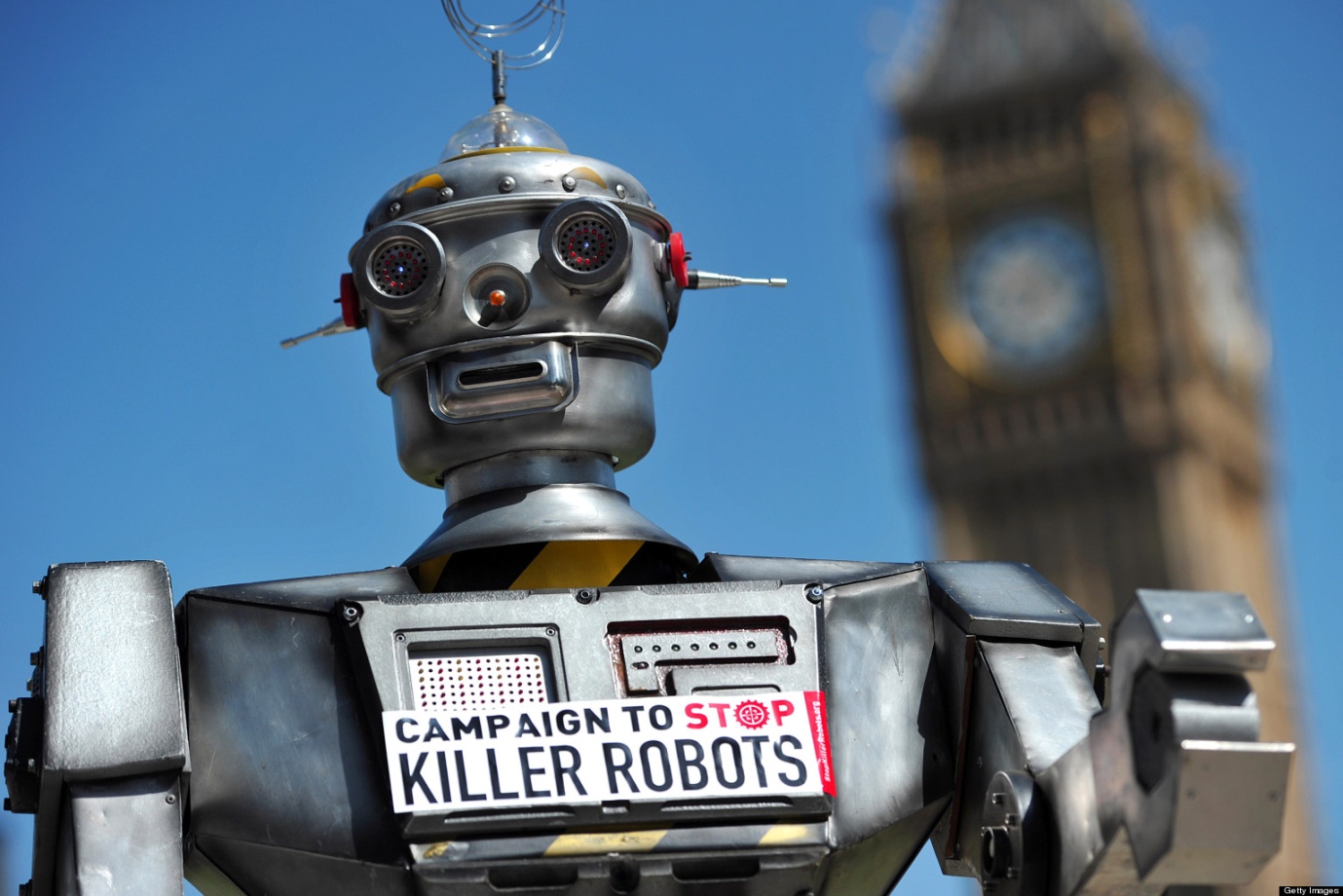 I attended, recently, the course Drones, Robots and the Ethics of Armed Conflict in the 21st Century, at the Department for Continuing Education, Oxford University, which is, by the way, offering a wide range of interesting courses for 2015-6 (https://www.conted.ox.ac.uk/). Philosopher Alexander Leveringhaus, a Research Fellow at the Oxford Institute for Ethics, Law and Armed Conflict, spoke on "What, if anything, is wrong with Killer Robots?" and ex-military Wil Wilson, a former RAF Regiment Officer, who is now working as a consultant in Defence and Intelligence, was announced to talk on "Why should autonomous military machines act ethically?" changed his title, which I will comment on soon. The atmosphere of the course was very friendly and the discussions illuminating. In this post, I will simply reconstruct the main ideas presented by the main speakers and leave my impression in the end on this important issue.  Continue reading →
Written by Christopher Chew
Monash University
 JOURNALIST:
Treasurer, do you accept that housing in Sydney is unaffordable and the only way we're going to make it affordable is if real house prices in real terms actually fall over the near term?
TREASURER JOE HOCKEY:
No. Look, if housing were unaffordable in Sydney, no one would be buying it…it's expensive.…but, having said that…a lot of people would much rather have their homes go up in value…
JOURNALIST:
You say that housing is affordable…what about for first home buyers…people that don't have access to equity in other properties?
TREASURER JOE HOCKEY:
…the starting point for a first home buyer is to get a good job that pays good money… you can go to the bank and you can borrow money and that's readily affordable…
Source: http://jbh.ministers.treasury.gov.au/transcript/144-2015/
Recent careless comments made by Australian Treasurer Joe Hockey during a radio interview (see above) have provoked a firestorm of media outrage and scorn, with accusations of being 'out of touch' and elitist. In all fairness, more has been made of these comments than is likely warranted – though the Treasurer's enviable property portfolio, including an AUD$5.4 million primary residence, a history of previous embarrassing gaffes hasn't helped.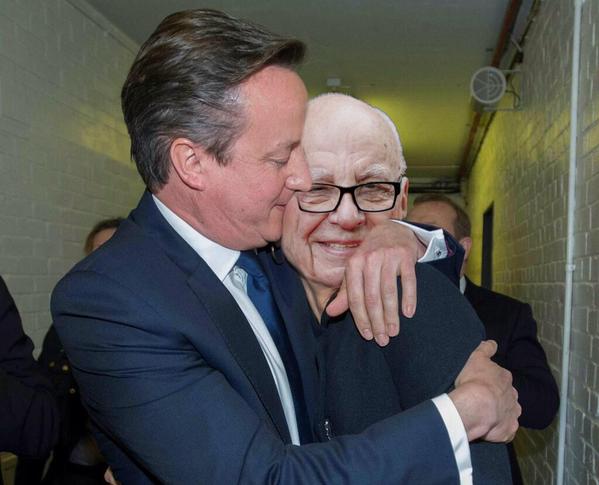 Follow Rebecca on Twitter here
One of the first things I did after seeing the depressing election news this morning was check to see which of my Facebook friends 'like' the pages of the Conservatives or David Cameron, and unfriend them. (Thankfully, none of my friends 'like' the UKIP page.) Life is too short, I thought, to hang out with people who hold abhorrent political views, even if it's just online.
This marked a change of heart for me. Usually, I try to remain engaged with such people in the hope that I might be able to change their views through debate. (Admittedly, I don't always engage constructively with them. Sometimes, late at night, when my brain is too tired to do anything fancy and I spot an offensive tweet by a UKIP supporter, the urge to murder them in 140 characters is too difficult to resist.) Did I do the wrong thing? Should I have kept my Conservative friends?
Last week, the Crown Prosecution Service announced that it would not pursue further action against Oxford Union president Ben Sullivan, due to insufficient evidence arising from an investigation into the two accusations of rape and attempted rape made against him. In early May, Sullivan was arrested and released on bail, prompting a chaotic six-week period for the Union as the Thames Valley Police investigated the claims made against him. After Sullivan refused to resign, a number of high-profile speakers, including the UK director of Human Rights Watch, the Interpol secretary-general, and a Nobel Peace prize winner, pulled out of their speaking commitments as part of a larger boycott of Union events.
In an open letter (which has since been taken down) calling for the boycott, students Sarah Pine, who is Oxford University Student Union's Vice President for Women, and Helena Dollimor wrote, "Remaining in his presidency continues to offer prestige and power to someone who is being investigated for rape. This undermines the severe nature of allegations of sexual offences." In contrast, Oxford professor A.C. Grayling penned a response to the letter refusing to cancel his scheduled talk at the Union, noting, "I simply cannot, in all conscience, allow myself to act only on the basis of allegations and suspicions, or of conviction by the kangaroo court of opinion, or trial by press…" In this post, I look at the spectrum of responses in the wake of Sullivan's arrest, of which these two examples represent the poles. More broadly, I consider how we ought to respond – both as individuals and a society – when those in positions of power are accused of rape or other sexual offences. Continue reading →