Written by Christopher Chew
Monash University
Early one September morning, plaintiffs at a rural Alabama County court in the US, were greeted with an unexpected and highly unusual offer. To quote presiding Judge Marvin Wiggins:
"There's a blood drive outside, and if you don't have any money, and you don't want to go to jail, as an option to pay it, you can give blood today…bring in a receipt indicating you gave blood…as a discount rather than putting you in jail…or the sheriff has enough handcuffs for those who do not have money." Continue reading →
 Guest post by Barbara Sahakian,
FMedSci, DSc, a professor in the department of psychiatry at the University of Cambridge,
and president of the International Neuroethics Society.
This article was originally published on the Dana Foundation Blog, and can be read here: http://danablog.org/2015/07/28/mental-health-disorders-in-prison-neuroethical-and-societal-issues/
More than half of all prison and jail inmates have a mental health problem.[i] In addition, according to a 2010 report released by the Treatment Advocacy Center and the National Sheriffs' Association,[ii] more mentally ill persons are in jails and prisons than in hospitals, and many of those remain untreated. Those in prison have a higher risk of substance abuse, and suicide rates are four to five times higher than within the general population.[iii] Deaths are also increased upon release, with the most common reasons being drug overdose, cardiovascular disease, homicide, and suicide.[iv]
Many people in prison have lower than average IQs, and it is well-established that lower IQ is a known risk factor for mental health problems.[v] Rates of problems for children in the youth justice system are at least three times higher than within the general population, and are highest amongst children in custody.[vi] Almost a quarter of children who offend have very low IQs of less than 70.[vii]
At the International Neuroethics Society Annual Meeting 2015 in Chicago (Oct. 15-16), there will be a panel entitled, "Mental health disorders in prison: Neuroethical and societal issues," which will consider vulnerabilities to mental health problems of those in prison, and whether there are inequalities in access to psychiatrists, psychologists, and other professionals for diagnosis and treatment. This panel will also reflect on what steps, in terms of improving cognition, functionality, and wellbeing, society should be taking to ensure better life trajectories when inmates with mental health problems are released.
For example, suicide mortality is reduced by antidepressant treatment,[viii] and there is evidence that for at least some disorders, such as attention deficit hyperactivity disorder (ADHD), treatment leads to a significant reduction in criminality rates in men (Lichtenstein et al, 2012).[ix] Effective treatment of neuropsychiatric disorders and education, including skill training in prisons, could help to increase cognitive reserve and resilience, helping prisoners successfully address the many challenges encountered on release.[x]
The highly distinguished panel includes Dr. James Blair, Dr. Laurie R. Garduque, and Professor Hank Greely. The panel's moderator, Dr. Alan Leshner, has been director of the National Institute on Drug Abuse, deputy director and acting director of the National Institute of Mental Health, and chief executive officer of the American Association for the Advancement of Science. He was one of the first to highlight the neuroscientific evidence of brain changes in addiction.
[i] James DJ, Glaze LE (2006) Mental health problems of prison and jail inmates. Bureau of Justice Statistics, NCJ 213600
[ii] Torrey E, Kennard A, Eslinger D, Lamb R, Pavle J (2010) More Mentally Ill Persons are in Jails and Prisons than Hospitals: A Survey of the States. Treatment Advocacy Center.
[iii] Fazel S, Grann M, Kling B, Hawton K (2011) Prison suicide in 12 countries: An ecological study of 861 suicides during 2003–2007. Soc Psychiatry Psychiatr Epidemiol, 46, 191-195.
[iv] Binswanger IA, Stern MF, Deyo RA, Heagerty PJ, Cheadle A, Elmore JG, Koepsell TD (2007) Release from prison: A high risk of death for former inmates. New England Journal of Medicine, 356, 157-165.
[v] Barnett JH, Salmond CH, Jones PB, Sahakian BJ (2006) Cognitive reserve in neuropsychiatry. Psychological Medicine, 36, 1053-1064.
[vi] Hagell A (2002) The mental health needs of young offenders—a report commissioned by the Mental Health Foundation MHF: London.
[vii] Harrington R, Bailey S (2005) Mental health needs and effectiveness of provision for young offenders in custody and in the community YJB: London.
[viii] Morgan OWC, Griffiths C, Majeed A (2004) Association between mortality from suicide in England and antidepressant prescribing: an ecological study. BMC Public Health, 4.
[ix] Lictenstein P, Halldner L, Zetterqvist J, Sjolander A, Serlachius E, Fazel S, Langstrom N, Larsson H (2012) Medication for attention deficit-hyperactivity disorder and criminality. The New England Journal of Medicine, 367.
[x] Beddington J, Cooper CL, Field J, Goswami U, Huppert FA, Jenkins R, Jones HS, Kirkwood TB, Sahakian BJ, Thomas SM (2008) The mental wealth of nations. Nature, 23, 1057-1060.
Written By David Aldridge, Oxford Brookes University
This is a cross post from Dave Aldridge's blog
Ahead of a talk to be given at the Institute of Education, Tom Bennett, behaviour guru and figurehead of the ResearchEd movement, invited questions via twitter that he hoped he could address in his seminar.  One tweeter asked "Is it cruel to make [children] read/ write/ think in silence?"  Bennett's response on twitter was a one word, "no", accompanied by this picture of guffawing muppets. Continue reading →
Written By Anders Herlitz
Rutgers, The State University of New Jersey
 One of the most heated debates in "Western" countries these days concerns how to deal with individuals who either have traveled or consider traveling to Syria or Iraq in order to join Daesh and return to a "Western" country in which they are citizens. Australia recently announced that they plan to strip Australian-born individuals who fight with Daesh of their Australian citizenship. The United Kingdom already has laws that allow them to strip citizens of their British nationality if it is "conductive to the public good." Sweden, my home country, gained international attention in somewhat suspicious circles for what to many seemed to be the complete opposite approach to the problem: the city of Stockholm has outlined a plan for how to deal with members of extremist movements, which involves what they call inclusive measures such as assistance with finding housing as well as an occupation, but also health efforts needed to deal with trauma and PTSD that are expected to be common among participants in warfare. Needless to say perhaps, the idea that Swedish tax money could go to treat the trauma of a person who himself decided to travel to a foreign country to participate in barbarism has generated quite an emotional reaction. I'd like to take this opportunity to scratch the surface of the ethical problems of this general problem, show why Stockholm did the right thing, and underline that we are having really, really bad moral luck. Continue reading →
The public outcry at the decision of the Crown Prosecution Service that Lord Janner was not fit to stand trial for 22 sex offences, the last of which were allegedly committed in the 1980s, appears to have led the CPS to initiate a review. Janner's case raises several issues about the punishment of crimes that may have taken place in the relatively distant past. Continue reading →
Former Auschwitz SS officer Oskar Gröning is currently being tried as an accessory to murder for his role as an administrator in the extermination camp, and the trial has stirred up a lot of debate. One strand of the debate addresses the question whether Gröning was complicit in the extermination of prisoners, and whether he was culpable for this complicity. (Roger Crisp wrote a fascinating post on this a couple of weeks back.) But another strand – and the strand that I want to look at here – has addressed the question whether former Nazi war criminals should be tried and punished for deeds in their distant past. Eva Mozes Kor, an Auschwitz survivor and witness in Gröning's trial has claimed that he shouldn't be tried, though he should use his knowledge to help fight holocaust denial.
Let's suppose that Gröning was indeed a culpable accomplice to murder. Should he then be punished? More generally, should serious crimes from decades go be punished? My intuition is that they should, but reflecting on why I have found it is not straightforward to defend this view. Continue reading →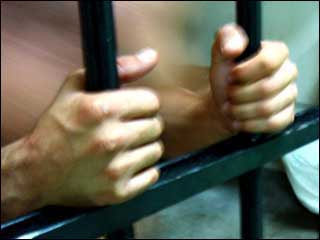 Do we need to radically rethink the practice of imprisonment of criminals – not in the direction of novel forms of punishment, but rather in the form of vastly reducing punitive imprisonment altogether?  While prisons are integral to modern criminal justice system, a report from the British Academy earlier this month puts serious pressure on the institution.  Their overall argument is that we should move away from current levels of incarceration and focus on alternative responses to criminality like fines, rehabilitation programs and restorative justice.  Part of the report rehashes familiar empirical, consequentialist arguments for prison reform: prisons are expensive, they have deleterious effects on society, they have unclear deterrent effects, and so on.   Those arguments are relevant and important, but in this post I'd like to focus on the more theoretical, non-consequentialist arguments for prison reform.  The British Academy report argues that, in essence, current imprisonment practices are incompatible with the values of liberal democracy.  This is roughly in line with a growing body of philosophical literature militating against mass incarceration and other forms of punishment.  Here, I'll go through some of the report's arguments (and one of its weaknesses), as well as introduce an alternative account I'm developing that links up the imprisonment debate with the torture debate and emphasizes a respect for dignity and humanity. Continue reading →
Follow Rebecca on Twitter here
My original blog post about the future of punishment can be found here. I clarified my view and provided links to media and blog coverage of these ideas here.
Many bloggers responded to the interview that Anders Sandberg, Hannah Maslen, and I gave in Aeon last month. Among those bloggers was André at Rogue Priest, who wrote a  'particularly sarcastic, critical review' (his words, not mine) of my ideas. In response to my comment on his post, André asked if I would answer some questions about my views on punishment. I agreed, and he sent me a wonderful list of thought-provoking questions. He has since published the interview in a new blog post. I'm posting it here, too.
Follow Rebecca on Twitter here
I'm working on a paper entitled 'Cyborg justice: punishment in the age of transformative technology' with my colleagues Anders Sandberg and Hannah Maslen. In it, we consider how punishment practices might change as technology advances, and what ethical issues might arise. The paper grew out of a blog post I wrote last year at Practical Ethics, a version of which was published as an article in Slate. A few months ago, Ross Andersen from the brilliant online magazine Aeon interviewed Anders, Hannah, and me, and the interview was published earlier this month. Versions of the story quickly appeared in various sources, beginning with a predictably inept effort in the Daily Mail, and followed by articles in The Telegraph, Huffington Post, Gawker, Boing Boing, and elsewhere. The interview also sparked debate in the blogosphere, including posts by Daily Nous, Polaris Koi, The Good Men Project, Filip Spagnoli, Brian Leiter, Rogue Priest, Luke Davies, and Ari Kohen, and comments and questions on Twitter and on my website. I've also received, by email, many comments, questions, and requests for further interviews and media appearances. These arrived at a time when I was travelling and lacked regular email access, and I'm yet to get around to replying to most of them. Apologies if you're one of the people waiting for a reply.
I'm very happy to have started a debate on this topic, although less happy to have received a lot of negative attention based on a misunderstanding of my views on punishment and my reasons for being interested in this topic. I respond to the most common questions and concerns below. Feel free to leave a comment if there's something important that I haven't covered. Continue reading →