Written by Anke Snoek
Macquarie University
In the UK around 500 soldiers each year get fired because they fail drug-testing. The substances they use are mainly recreational drugs like cannabis, XTC, and cocaine. Some call this a waste of resources, since new soldiers have to be recruited and trained, and call for a revision of the zero tolerance policy on substance use in the army.
This policy stems from the Vietnam war. During the First and Second World War, it was almost considered cruel to deny soldiers alcohol. The use of alcohol was seen as a necessary coping mechanism for soldiers facing the horrors of the battlefield. The public opinion on substance use by soldiers changed radically during the Vietnam War. Influenced by the anti-war movement, the newspapers then were dominated by stories of how stoned soldiers fired at their own people, and how the Vietnamese sold opioids to the soldiers to make them less capable of doing their jobs. Although Robins (1974) provided evidence that the soldiers used the opioids in a relatively safe way, and that they were enhancing rather than impairing the soldiers' capacities, the public opinion on unregulated drug use in the army was irrevocably changed. Continue reading →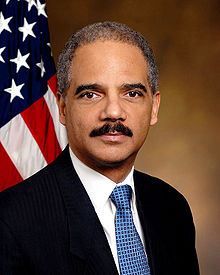 By Brian Earp
See Brian's most recent previous post by clicking here.
See all of Brian's previous posts by clicking here.
In this 'hour' of danger: Civil liberties and the eternal threat of terror
The U.S. government is legally justified in killing its own citizens overseas if they are involved in plotting terror attacks against America, Attorney General Eric Holder said Monday.
"In this hour of danger, we simply cannot afford to wait until deadly plans are carried out, and we will not," he said in remarks prepared for a speech at Northwestern University's law school in Chicago.
Pay attention to Mr. Holder's choice of words here. This hour of danger? Excuse me: an "hour" is a bounded stretch of time – and not very long. But terrorism is a threat with no border – it has existed always, and will continue indefinitely. The "war on terror" cannot be won: you can kill a terrorist, sure, but you cannot eliminate a tactic. So let us not talk about an "hour." This sort of speech is insidious. We all know that an hour takes sixty minutes and then it's finished. But terrorism will present a "danger" forever.