Written by Alex Polyakov, The University of Melbourne and Julian Savulescu, University of Oxford
One glaring exception appears to be the majority of western pharmaceutical companies that continue to supply medicines and equipment.
There is growing political and consumer pressure on these companies to take steps to join the concerted efforts designed to pressure the
Russian government to stop the war in Ukraine. Continue reading →
In a fascinating, engaging, and wide-ranging talk in the New St Cross Special Ethics Seminar series, Professor Tony Coady provided several powerful arguments against the increasingly widespread assumption that religion, and religions, have a tendency to violence, particularly through war or terrorism. Continue reading →
In a fascinating presentation hosted in March by the Oxford Uehiro Centre in Practical Ethics, Professor Seumas Miller spoke about what is now known as 'moral injury' and its relation to PTSD, especially in the context of war fighting and police work. Continue reading →
Written by Dr Michael Robillard
In a recent New York Times article Dr Michael Robillard writes: "At a meeting of the United Nations Convention on Conventional Weapons in Geneva in November, a group of experts gathered to discuss the military, legal and ethical dimensions of emerging weapons technologies. Among the views voiced at the convention was a call for a ban on what are now being called "lethal autonomous weapons systems."
A 2012 Department of Defense directive defines an autonomous weapon system as one that, "once activated, can select and engage targets without further intervention by a human operator. This includes human-supervised autonomous weapon systems that are designed to allow human operators to override operation of the weapon system, but can select and engage targets without further human input after activation." "
Follow this link to read the article in full.
Written By Mitt Regan and Michael Robillard
            Various aspects of the US targeted killing program have attracted considerable attention and some criticism in philosophy and international law. One important aspect of the program that deserves more attention is how targeted killing reflects how the growing number of conflicts involving non-state actors are eroding conventions regarding the use of violence.  Those conventions are based on the paradigm of conflict between states waged by uniformed armed forces on segregated battlefields.  In such conflicts, an individual's status as a member of the armed forces makes him/her liable to lethal force without examining his/her specific conduct.  Non-state actors, however, do not wear uniforms and seek to be indistinguishable from civilians.  What, then, should be the basis for their liability? Continue reading →
This essay received an Honourable Mention in the graduate category of the Oxford Uehiro Prize in Practical Ethics.
Written by University of Oxford, Oriel College student Benjamin Koons
Introduction
Contemporary just war theory has largely abandoned punishment as one of the just causes for war, but I intend to show that if one accepts the justice of defensive wars then punitive wars are plausibly justified. I defend this thesis:
Punishment as Just Cause (PJC): It is a just cause for international treaty organization X to initiate a war with member-state Y so as to punish Y for an injustice against state Z. Continue reading →
In the first of a series of video interviews by Dr Katrien Devolder hosted by the Practical Ethics in the News blog, Jeff McMahan discusses the war in Syria.
In the aftermath of the Paris terror attacks, the US and France increased the number of airstrikes in Syria.
Is this increase justified?
See the full interview here: https://www.youtube.com/watch?v=Rd3-YrtVMoU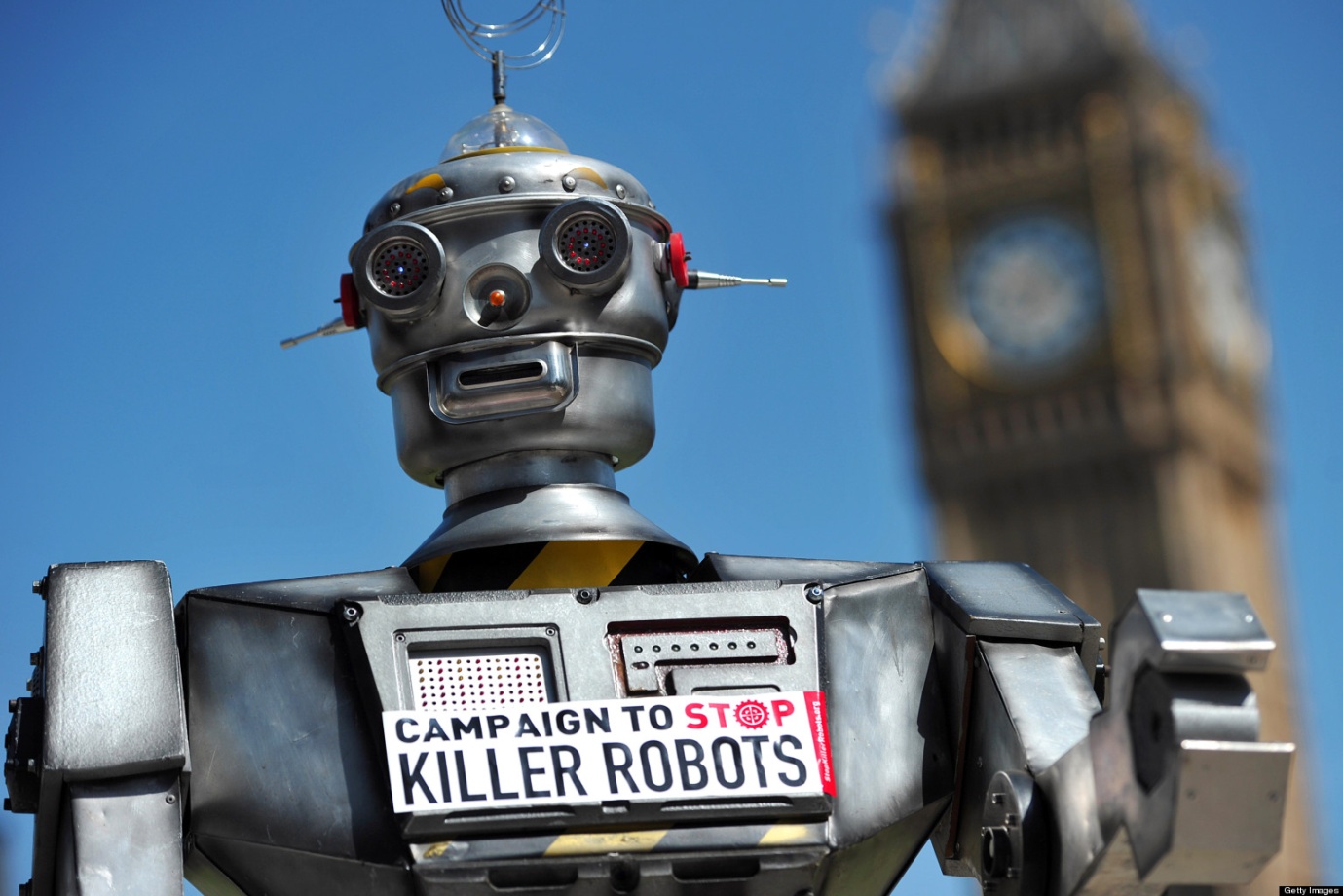 Written by Darlei Dall'Agnol[1]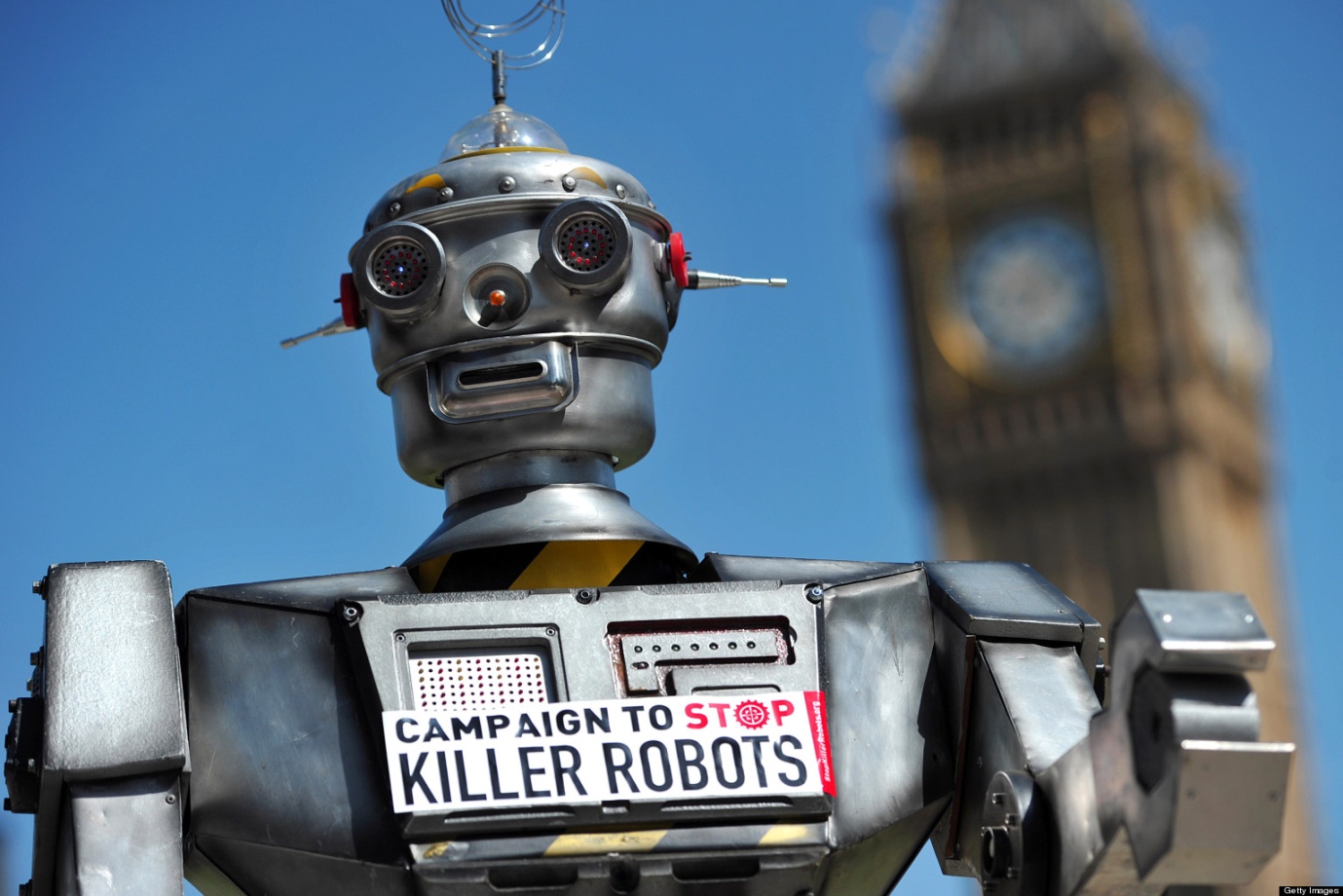 I attended, recently, the course Drones, Robots and the Ethics of Armed Conflict in the 21st Century, at the Department for Continuing Education, Oxford University, which is, by the way, offering a wide range of interesting courses for 2015-6 (https://www.conted.ox.ac.uk/). Philosopher Alexander Leveringhaus, a Research Fellow at the Oxford Institute for Ethics, Law and Armed Conflict, spoke on "What, if anything, is wrong with Killer Robots?" and ex-military Wil Wilson, a former RAF Regiment Officer, who is now working as a consultant in Defence and Intelligence, was announced to talk on "Why should autonomous military machines act ethically?" changed his title, which I will comment on soon. The atmosphere of the course was very friendly and the discussions illuminating. In this post, I will simply reconstruct the main ideas presented by the main speakers and leave my impression in the end on this important issue.  Continue reading →
The Stockholm Centre for the Ethics of War and Peace (SCEWP) has just launched a new blog.
The Ethical War Blog will publish short and timely opinion articles on war-related topics in the news, written by specialists in the field, in an accessible and digestible format.
The blog launches with five articles, with new content to be added continuously:
For more information about the blog (including if you would be interested in contributing), please get in touch with Jonathan Parry at jonathan.parry@philosophy.su.se.
Stop killer robots now, UN asks: the UN special rapporteur on extrajudicial, summary or arbitrary executions Christof Heyns has delivered a report about Lethal Autonomous Robots arguing that there should be a moratorium on the development of autonomous killing machines, at least until we can figure out the ethical and legal issues. He notes that LARs raise far-reaching concerns about the protection of life during war and peace, including whether they can comply with humanitarian and human rights law, how to device legal accountability, and "because robots should not have the power of life and death over human beings."
Many of these issues have been discussed on this blog and elsewhere, but it is a nice comprehensive review of a number of issues brought up by the new technology. And while the machines do not yet have fully autonomous capabilities the distance to them is chillingly short: dismissing the issue as science fiction is myopic, especially given the slowness of actually reaching legal agreements. However, does it make sense to say that robots should not have the power of life and death over human beings?