Written by Hazem Zohny, University of Oxford
Sacrificial dilemmas are popular among philosophers. Should you divert a train from five people strapped to the tracks to a side-track with only one person strapped to it? What if that one person were a renowned cancer researcher? What if there were only a 70% chance the five people would die?
These questions sound like they have nothing to do with a government budget. These annual events are, after all, conveyed as an endeavour in accounting. They are a chance to show anticipated tax revenues and propose public spending. We are told the name of the game is "fiscal responsibility" and the goal is stimulating "economic growth". Never do we talk of budgets in terms of sacrificing some lives to save others.
In reality, though, government budgets are a lot like those trains, in philosophical terms. Whether explicitly intended or not, some of us take those trains to better or similar destinations, and some of us will be left strapped to the tracks. That is because the real business of budgets is in distributing death and life. They are exercises in allocating misery and happiness. Continue reading →
Written by Julian Savulescu, Chris Gyngell, Tsutomu Sawai
Cross-posted with The Conversation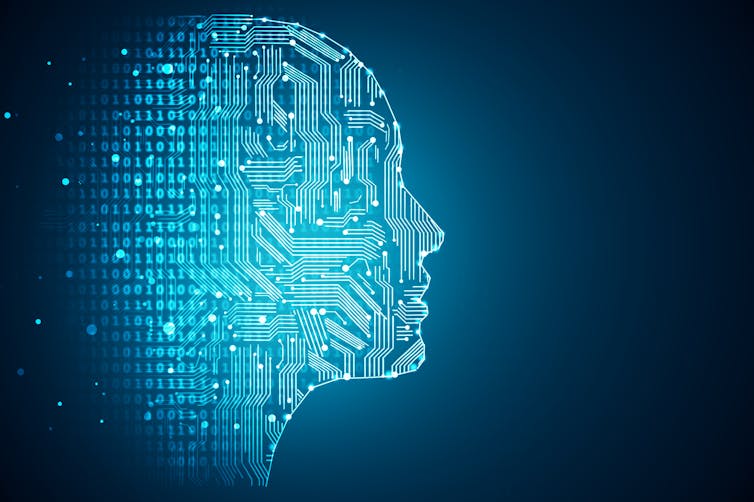 Julian Savulescu, University of Oxford; Christopher Gyngell, The University of Melbourne, and Tsutomu Sawai, Hiroshima University
The year is 2030 and we are at the world's largest tech conference, CES in Las Vegas. A crowd is gathered to watch a big tech company unveil its new smartphone. The CEO comes to the stage and announces the Nyooro, containing the most powerful processor ever seen in a phone. The Nyooro can perform an astonishing quintillion operations per second, which is a thousand times faster than smartphone models in 2020. It is also ten times more energy-efficient with a battery that lasts for ten days.
A journalist asks: "What technological advance allowed such huge performance gains?" The chief executive replies: "We created a new biological chip using lab-grown human neurons. These biological chips are better than silicon chips because they can change their internal structure, adapting to a user's usage pattern and leading to huge gains in efficiency."
Another journalist asks: "Aren't there ethical concerns about computers that use human brain matter?"
Although the name and scenario are fictional, this is a question we have to confront now. In December 2021, Melbourne-based Cortical Labs grew groups of neurons (brain cells) that were incorporated into a computer chip. The resulting hybrid chip works because both brains and neurons share a common language: electricity.
Written by Alex Polyakov, The University of Melbourne and Julian Savulescu, University of Oxford
One glaring exception appears to be the majority of western pharmaceutical companies that continue to supply medicines and equipment.
There is growing political and consumer pressure on these companies to take steps to join the concerted efforts designed to pressure the
Russian government to stop the war in Ukraine. Continue reading →
Written by Dominic Wilkinson, Alberto Giubilini, and Julian Savulescu
The UK government recently announced a dramatic U-turn on the COVID vaccine mandate for healthcare workers, originally scheduled to take effect on April 1 2022. Health or social care staff will no longer need to provide proof of vaccination to stay employed. The reason, as health secretary Sajid Javid made clear, is that "it is no longer proportionate".
There are several reasons why it was the right decision at this point to scrap the mandate. Most notably, omicron causes less severe disease than other coronavirus variants; many healthcare workers have already had the virus (potentially giving them immunity equivalent to the vaccine); vaccines are not as effective at preventing re-infection and transmission of omicron; and less restrictive alternatives are available (such as personal protective equipment and lateral flow testing of staff). Continue reading →
Written by Dominic Wilkinson, Jonathan Pugh and Julian Savulescu
Time is running out for National Health Service staff in England who have not had a COVID vaccine. Doctors and nurses have until Thursday, February 3, to have their first jab. If they don't, they will not be fully immunised by the beginning of April and could be dismissed.
But there are reports this week that the UK government is debating whether to postpone the COVID vaccine mandate for healthcare staff. Would that be the right thing to do?
Vaccine requirements are controversial and have led to worldwide protests. Those in favour have argued that it is necessary and proportionate to protect vulnerable patients by making vaccination a condition of employment for healthcare staff. But critics have argued that vaccine mandates amount to a violation of human rights. Continue reading →
Dominic Wilkinson, University of Oxford
The recent world-first heart transplant from a genetically modified pig to a human generated both headlines and ethical questions.
Many of those questions related to the ethics of xenotransplantation. This is the technical term for organ transplants between species. There has been research into this for more than a century, but recent scientific developments involving genetic modifications of animals to stop the organ being rejected appear to make this much more feasible.
Typical questions about xenotransplantation relate to the risks (for example, of transmitting infection), treatment of the animals, and the ethics of genetic modification of animals for this purpose. Continue reading →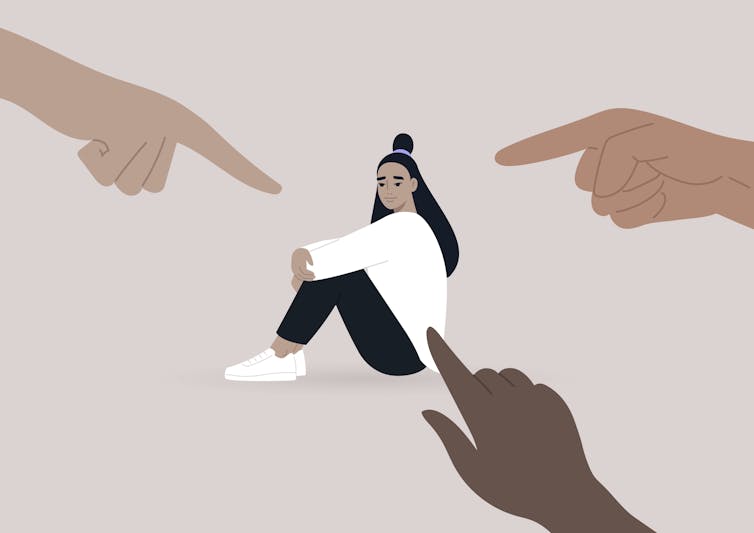 Julian Savulescu, University of Oxford and Alberto Giubilini, University of Oxford
Unvaccinated mother, 27, dies with coronavirus as her father calls for fines for people who refuse jab.
This is the kind of headline you may have seen over the past year, an example highlighting public shaming of unvaccinated people who die of COVID-19.
One news outlet compiled a list of "notable anti-vaxxers who have died from COVID-19".
There's shaming on social media, too. For instance, a whole Reddit channel is devoted to mocking people who die after refusing the vaccine.
COVID-19 vaccinations save lives and reduce the need for hospitalisation. This is all important public health information.
Telling relatable stories and using emotive language about vaccination sends a message: getting vaccinated is good.
But the problem with the examples above is their tone and the way unvaccinated people are singled out. There's also a murkier reason behind this shaming.
Written by Julian Savulescu, Dominic Wilkinson, and Jonathan Pugh
As coronavirus infections surge across Europe, and with the threat of the omicron variant looming, countries are imposing increasingly stringent pandemic controls.
In Austria, citizens will be subject to a vaccine mandate in February. In Greece, meanwhile, a vaccine mandate will apply to those 60 and over, starting in mid-January.
Both mandates allow medical exemptions, and the Greek mandate allows exemptions for those who have recently recovered from COVID.
Other countries, including Germany, may soon follow suit, and the European Commission has raised the need to discuss an EU vaccine mandate. In contrast, the UK health secretary, Sajid Javid, has been clear that the UK will not consider a general mandatory vaccination policy. Continue reading →