Written by Gabriel De Marco and Tom Douglas
This essay is based on a co-authored paper recently published in Criminal Law and Philosophy
Neurointerventions—interventions that modify brain states—are sometimes imposed on criminal offenders for the purposes of diminishing the risk that they will re-offend or, more generally, of facilitating their rehabilitation. A commonly discussed example is the use of hormonal agents to reduce the sex drive of certain sexual offenders. Some suggest that in the future, we will have a wider range of such interventions at our disposal, possibly including, for instance, treatments to reduce aggression or impulsivity, or treatment to enhance capacities for empathy or sympathy.
In a recent paper, we consider an objection to the imposition of such neurointerventions without the offender's prior agreement. Some object to these 'nonconsensual neurointerventions' (or 'NNs') by claiming that they express disrespect for the offender. This, according to the objection, gives us reason not to implement them. On a strong version of the objection, NNs are invariably wrong because they always express disrespect. Continue reading →
Written By Tom Douglas
This is a (slightly modified) cross-post from The Brussels Times.
Should we all be required to produce a 'vaccine passport'—proving that we have been vaccinated against Covid-19—before being allowed to enter a cafe, travel abroad, or work in a high-risk job?
Some governments are taking tentative steps in this direction. Belgium may require that its soldiers be vaccinated before travelling abroad on peace-keeping missions. In other countries, companies are introducing requirements of their own. Air New Zealand will begin trialling vaccine passports in April.
Many governments have been reluctant to go down this route. Yet the case for vaccine passports is clear: they could allow us to end some lockdown and distancing measures for vaccinated individuals sooner than it would be safe to end them for everyone. This would be a large benefit, since these measures involve severe interference with freedom of movement, and we know that they have serious economic and psychological costs. Continue reading →
By Tom Douglas
Suppose that, before you could enter a pub, you had to produce a 'vaccine passport' showing that you had been vaccinated against the new coronavirus. 
Vaccine requirements like this are controversial. In the UK, the government has been keen to deny that it is even considering their use. This is in some ways puzzling, for closing pubs altogether has not been that controversial, and preventing people from entering pubs without exception seems, at first sight, to be a greater imposition on liberty than preventing people from entering pubs without first being vaccinated. As my colleagues Julian Savulescu and Alberto Giubilini recently noted, it seems better, in terms of liberty, to have some choice than none. 
This raises the question, could a vaccination requirement for entering pubs be wrong, while closing pubs altogether is not?
By Thomas Douglas, Jonathan Pugh and Lisa Forsberg
Governments worldwide have responded to the Covid-19 pandemic with sweeping constraints on freedom of movement, including various forms of isolation, quarantine, and 'lockdown'. Governments have also introduced new legal instruments to guarantee the lawfulness of their measures. In the UK, the Coronavirus Act 2020 gives the government new powers to detain individuals in order to prevent them from infecting others.
Interestingly, one measure that recent legislative changes in the UK leave off the table, at least for the time being, is the use of compulsory medical interventions—whether treatments or vaccinations. We surmise, however, that once treatments or vaccines for Covid-19 become available, there will be political interest in making them mandatory, since this may allow for the quickest and safest route out of the lockdown. In the case of vaccines, there will be a need to ensure that enough people are vaccinated to confer herd immunity. There may also be an argument for mandating vaccination of people who have contact with many others, such as teachers, retail staff and health care workers. In the case of treatments, we might hope that widespread use of anti-viral therapies will lighten the burden on the NHS by reducing the number of infected individuals who require intensive care. And there may be a need to ensure that people take the treatment even after their symptoms have resolved, to reduce their infectiousness.
From a legal point of view, there are clear barriers to compulsory treatments and vaccinations in the UK. The right of individuals with decision-making capacity to refuse any medical intervention that involves interference with their bodies is, for instance, robust and well-established in English law. This right persists even when the individual's reasons for refusing the intervention are bizarre, irrational, or non-existent, and when the refusal would certainly lead to her death. The individual's right to make her own medical decisions, and in particular to refuse interventions that interfere with her body, also enjoys robust protection in human rights law.
Continue reading →
By Jonathan Pugh and Tom Douglas
Listen to Jonathan Pugh and Tom Douglas on Philosophical Disquisitions  discussing  Covid 19 and the Ethics of Infectious Disease Control, a podcast interview that was inspired by this blog.
Following the outbreak of the SARS-CoV-2 coronavirus, a number of jurisdictions have implemented restrictive measures to prevent the spread of this highly contagious pathogen. In January, Chinese authorities effectively quarantined the entire city of Wuhan, the epicentre of the outbreak, which has a population of around 11 million people. There has since been much discussion of various measures that might be implemented now or in the future to counter the spread, including various forms of social distancing, further mass quarantines and lockdowns, closed borders, mandatory testing and screening and even potentially forced treatment.
There are important questions about the lawfulness of infectious pathogen control (IPC) measures. Here, though, we focus on the moral justification of IPC. How can moral philosophy help us to think through when and whether different IPC measures ought to be employed?
To do so, we will briefly summarise our analysis of the different ways non-consensual medical interventions can be justified in infectious diseases control and criminal justice settings, which we originally published open access here.
By Hazem Zohny and Tom Douglas
Scientists who want to study the effects of passing electric currents through prisoners' brains have a PR problem: it sounds shady. Even if that electric current is so small as to go largely unnoticed by its recipient – as in the case of transcranial direct current stimulation (tDCS) – for some, such experiments evoke historical abuses of neuroscience in criminal justice, not to mention bringing to mind some of the more haunting scenes in films like One Flew Over the Cuckoo's Nest and A Clockwork Orange.
And so, last week the Spanish Interior Ministry put on hold an impending experiment in two Spanish prisons investigating the impact of brain stimulation on prisoners' aggression. At the time of writing, it remains unclear what the ministry's reasoning for the halt is, though the optics of the experiment might be part of the story.
Written by Dr Tom Douglas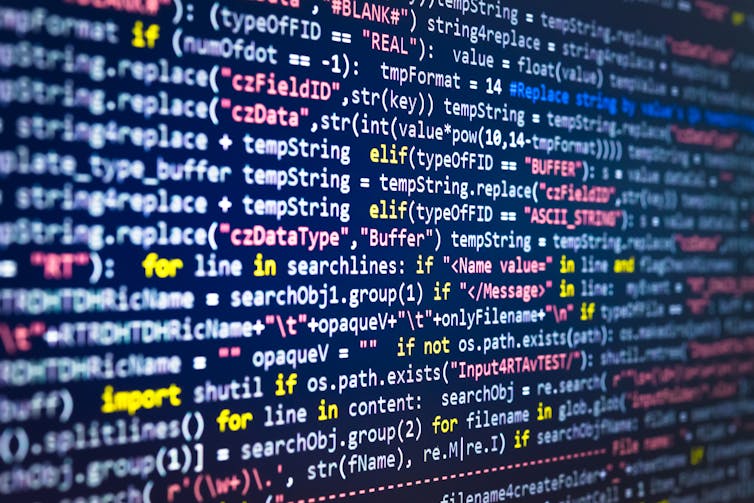 Our lives are increasingly affected by algorithms. People may be denied loans, jobs, insurance policies, or even parole on the basis of risk scores that they produce.
Yet algorithms are notoriously prone to biases. For example, algorithms used to assess the risk of criminal recidivism often have higher error rates in minority ethic groups. As ProPublica found, the COMPAS algorithm – widely used to predict re-offending in the US criminal justice system – had a higher false positive rate in black than in white people; black people were more likely to be wrongly predicted to re-offend.
Corrupt code.
Vintage Tone/Shutterstock
By Tom Douglas
Jack has smoked a packet a day since he was 22. Now, at 52, he needs a heart and lung transplant.
Should he be refused a transplant to allow a non-smoker with a similar medical need to receive one? More generally: does his history of smoking reduce his claim to scarce medical resources?
If it does, then what should we say about Jill, who has never touched a cigarette, but is predicted to become a smoker in the future? Perhaps Jill is 20 years old and from an ethnic group with very high rates of smoking uptake in their 20s. Or perhaps a machine-learning tool has analysed her past facebook posts and google searches and identified her as a 'high risk' for taking up smoking—she has an appetite for risk, an unusual susceptibility to peer pressure, and a large number of smokers among her friends. Should Jill's predicted smoking count against her, were she to need a transplant? Intuitively, it shouldn't. But why not?
Jonathan Pugh
Tom Douglas
The Durham Police force plans to use an artificial intelligence system to inform decisions about whether or not to keep a suspect in custody.
Developed using data collected by the force, The Harm Assessment Risk Tool (HART) has already undergone a 2 year trial period to monitor the accuracy of the tool. Over the trial period, predictions of low risk were accurate 98% of the time, whilst predictions of high risk were accurate 88% of the time, according to media reports. Whilst HART has not so far been used to inform custody sergeants' decisions during this trial period, the police force now plans to take the system live.
Given the high stakes involved in the criminal justice system, and the way in which artificial intelligence is beginning to surpass human decision-making capabilities in a wide array of contexts, it is unsurprising that criminal justice authorities have sought to harness AI. However, the use of algorithmic decision-making in this context also raises ethical issues. In particular, some have been concerned about the potentially discriminatory nature of the algorithms employed by criminal justice authorities.
These issues are not new. In the past, offender risk assessment often relied heavily on psychiatrists' judgements. However, partly due to concerns about inconsistency and poor accuracy, criminal justice authorities now already use algorithmic risk assessment tools. Based on studies of past offenders, these tools use forensic history, mental health diagnoses, demographic variables and other factors to produce a statistical assessment of re-offending risk.
Beyond concerns about discrimination, algorithmic risk assessment tools raise a wide range of ethical questions, as we have discussed with colleagues in the linked paper. Here we address one that it is particularly apposite with respect to HART: how should we balance the conflicting moral values at stake in deciding the kind of accuracy we want such tools to prioritise?