By Doug McConnell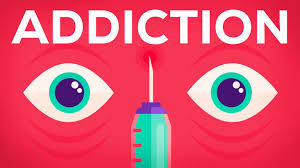 Chandra Sripada (2016) has recently proposed a conative self-expression account of moral responsibility which claims that we are responsible for actions motivated by what we care for and not responsible for actions motivated solely by other desires. He claims that this account gives us the intuitively correct answers when used to assess the responsibility of Harry Frankfurt's Willing Addict and Unwilling Addict. This might be true; however, I argue that it provides a counterintuitive assessment of real-world cases of addiction because it holds people struggling to recover morally responsible for their relapses. Continue reading →
By Jonny Pugh
This blog was originally published on the Journal of Medical Ethics Blog
Happy new year to readers of the blog!
I always approach the new year with some trepidation. This is not just due to the terrible weather, or even my resolution to take more exercise (unfortunately in the aforementioned terrible weather). Instead, I approach January with a sense of dread because it is always when I seem to come down with the common cold.
In my recent research, I have been interested in the nature and moral significance of reversibility, and the common cold is an interesting case study of this concept. In this blog, I will use this example to very briefly preview a couple of points that I make in a forthcoming open access article about reversibility in the context of psychiatric neurosurgery. You can read the open access paper here.
Written by César Palacios-González
It seems that in the not-so-distant future, scientists will be able to create functional human gametes (i.e. eggs and sperm) in a laboratory setting. In other words, they will be able to create human gametes outside of the human body. And just as there is in vitro fertilization (IVF), there will be in vitro gametogenesis (IVG). This means that our already long list of human reproductive acronyms –IVF, PGD, ICSI, PNT, PBT1, PBT2, MST, UTx, CT, etc.–  will get a bit longer. At present, some of the best biology labs from around the world are actively working on how to achieve such goal, and non-human animal models have shown some amazing results.
For starters, scientists have successfully derived in a laboratory setting mouse oocyte-like cells and sperm-like cells from induced pluripotent stem cells and embryonic stem cells. And, most surprisingly, they have been able to create what has been called "cross-sex gametes". This means that they have been able to create sperm-like cells from female mice, and oocyte-like cells from male mice (I use the terms 'sperm-like' and 'oocyte-like' because these cells are not identical to naturally occurring gametes). Some of such cross-sex gametes have, in turn, been capable of producing live offspring. Continue reading →
By   Charles Foster
Wrongful life cases (typically where a birth has resulted from a failed sterilisation procedure), used to be big business. The parents would sue the negligent steriliser for the costs of bringing up the unwanted child. There was always something distasteful about parents unwishing their child, and this distaste found legal expression in Macfarlane v Tayside Health Board,1  where the House of Lords said that such claims were unlawful. The ratio of Macfarlane was summarised by the Lord Steyn in Rees v Darlington Memorial Hospital NHS Trust:2 Continue reading →

By Mackenzie Graham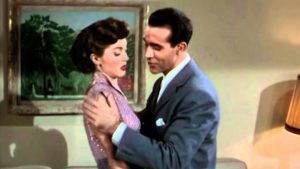 In late November, a radio station in Cleveland Ohio announced it would be removing the song 'Baby, It's Cold Outside' from its holiday playlist, in response to listener complaints. Several other radio stations followed, including Canadian broadcasters Bell Media, CBC Radio and Rogers Media. These decisions proved divisive among listeners, however, with many of the US broadcasters, as well as the CBC, quickly reversing course and reinstating the song after conducting online listener polls.
The song was written in 1944 by Frank Loesser, as a duet that he regularly performed with his wife Lynn Garland at Hollywood celebrity parties. In 1949, Loesser sold the song to MGM Studios, who used it in the film Neptune's Daughter, where it won the Academy Award for Best Original Song that same year. It has been re-recorded by more than 50 artists since that time, most recently in 2018, and is a staple of popular radio during the Christmas season, due to its wintery theme.
In the lyrics of the song, a party guest (typically sung by a female voice) and the party host (typically a male voice) sing back and forth about whether the guest should stay for 'one more drink,' or venture home (despite it being, presumably, quite cold outside). The female voice sings lines like 'I ought to say no, no, no', 'what's in this drink', 'you're very pushy you know', and 'the answer is no', while the male voice sings lines like 'mind if I move in closer', 'what's the sense of hurting my pride', and 'gosh your lips look delicious.'
Written by Alberto Giubilini
Oxford Martin School and Wellcome Centre for Ethics and Humanities
University of Oxford
As we all know, Santa Claus is a good and benevolent old chap: he brings presents and tries the best he can to fulfil children's wishes. But he is also fair: he only brings presents to those who have been good, and coal to the naughty ones. He makes the rules, and you have to play by his rules: you better watch out, you better not cry, you better not pout, and, well, you know why.
Because no one has ever seen him, many people think that Santa Claus does not exist. But many, many others think that he does. In the US, for example, 85% of 5 year old children believe that Santa Claus exists, and the belief remains quite strong up to the age of 8. In the UK, 92% of children 8 years old or younger believe in Father Christmas – he's still Santa, by a different name -, at least as reported by their parents (this datum might be a bit inflated by the fact that some children do not want their parents to find out that they – the children – have stopped believing, so they keep their parents' illusions alive for as long as possible). Continue reading →
Think back to the last time you were faced with a really great menu in a restaurant. Loads of options, all of them appealing. Plus you're very hungry. Culinary choices, though typically trivial, can also be hard. This is because it can be tricky to make comparisons – and to judge what's best – across different options, all with particular qualities. The philosopher Ruth Chang describes hard choices as arising when 'reasons run out.' Often this is credited to one of three things: ignorance (we lack some of the information needed to choose between options); incommensurability (we can't find a common currency with which to compare the value/disvalue of different options); incomparability (the options are of such drastically different kinds that we cannot compare across them). But, Chang argues, sometimes we face hard choices in the absence of these factors: we sometimes face hard choices because of parity (the options are on a par). This might be the case when we're faced with hard food choices (lasagne or risotto), and also much more significant life choices (move to a new country or stay put; prioritise career advancement or start a family). Continue reading →
Written by Roger Crisp
Last month, Helen Small, Merton Professor of English Language and Literature, gave a fascinating and wide-ranging presentation in the New St Cross Special Ethics Seminar Series, on the function of cynicism at the present time. She is currently writing a book on the topic with the support of a Leverhulme Major Research Fellowship. Continue reading →
Written by Gabriel De Marco
Consider a story about Joe, Louie, and Dr. White. Joe is a gambling man and has been for much of his life. In his late twenties, Joe began to gamble occasionally and after a while, he decided that he would embrace this practice of gambling. Although Joe gambles fairly often, he has his limits, and can often resist the desire to gamble.
Louie, on the other hand, is a frugal family man. With his wife, he has been saving money over the last year so that they can take their kids to Disneyland. Dr. White, an evil neurosurgeon who detests the thought of children enjoying themselves at Disneyland, wants to stop this trip. So, Dr. White designs and executes a plan. One night, while Louie is sleeping, Dr. White uses his fancy neuroscientific methods to make Louie more like Joe. He implants in Louie a strong desire to gamble, as well as further attitudes that will help Louie embrace this desire, such that Louie, for example, now values the thrill of gambling, and he desires that his gambling desires are the ones that lead him to action. In order to increase chances of success, Dr. White also significantly weakens some of Louie's competing attitudes, like some of his family values, or his attitudes towards frugality. When Joe wakes up the next morning, he feels this strong desire to gamble, and although he finds it strange that it has come out of the blue, he fully embraces it (as much as Joe embraces his own gambling desires), having recognized that it lines up with some of his other attitudes about his desires (which were also implanted). Later in the day, while he is "out running errands," Louie swings by a casino, bets the money he has been saving for the trip, and loses it. "Great success" thinks Dr. White. Since his goal of preventing some children's joy at Disneyland has been achieved, he turns Louie back into his old self after Louie goes to sleep.
This story is similar to stories sometimes found in the debate about freedom and moral responsibility, though I will focus on moral responsibility. Intuitively, Louie is not morally responsible for gambling away these savings; or, at the very least, he is significantly less responsible for doing so than someone like Joe would be for doing something similar. If we want to make sense of these different judgments about Louie and Joe's responsibility, we are going to need to find some difference between them that can explain why Louie is, at least, less responsible than regular Joe.