The MSt offers high-quality training in practical ethics, drawing on the internationally recognised expertise of Oxford's Uehiro Centre for Practical Ethics, the Ethox Centre and the Faculty of Philosophy.
Applications for entry to the MSt in 2023-24 are currently closed. Entry for 2024-25 will open in Autumn this year, and will be available here.
Applications for the modules as standalone courses are still available.
This flexible, part -time course consists of six modules and a dissertation. The MSt in Practical Ethics is a part-time course consisting of six taught modules and a dissertation. Modules may also be taken as standalone courses. Continue reading →
Written by Neil Levy
It's now pretty standard for academics to put their pronouns in their bio – in email signatures, Twitter profiles, on Zoom and so on. There are two sorts of reasons to do this. The first is because you have a preference about your pronouns and there's a reasonable chance that if you don't express that preference, you won't be called by your preferred pronouns. The second reason is the one that applies to people like me: we don't really have a strong preference about our pronouns or don't think there's a significant chance that we'll be referred to by a pronoun we don't want, but we want to signal our allyship with trans and other gender non-conforming people.

Written By Dr Joseph Moore
Preventing global climate change is currently the main item on our collective environmental agenda. I am certainly convinced of the need to reduce carbon emissions, restore carbon-sequestering ecosystems, generate renewable energy and develop more sustainable economic practices. Yet as I reflect on the nature of life and the history of the planet, it seems to me that mitigating or hopefully even undoing anthropogenic climate change is but a first step, an emergency measure in an environmental triage. If we do manage to stabilise the global climate, we will then face questions and issues of even longer-term environmental ethics and policy. Specifically, we will know how to push the global climate in any direction, towards higher or lower average temperatures and levels of atmospheric carbon, and with that knowledge and ability comes responsibility. Deciding how best to use this knowledge will require deciding how we want to relate to other forms of life, to the planet and to its ecosystems—or so I will suggest. Continue reading →
Written by Daniela Cutas Lund University
What are genetic relatives to each other if they are not de facto relatives? Is there no relation between a donor-conceived person and their gamete donor? Between the donor-conceived person and the donor´s other offspring or parents or aunts and uncles? Should parents facilitate acquaintance between their children and their children´s gamete donors or donor siblings or other close genetic relatives?
Answers to these questions will differ depending on how one regards the significance of genetic ties. For some, genetic ties equal real relatedness between people: blood is thicker than water, and your genetic relatives ultimately are your family. Anything else is at best a proxy, and at worst a lie. For others, the focus on genes and genetic relatedness is irrational and potentially harmful. It reinforces prejudice and reduces people to their biological components and the relationships between them to combinations of genes. Both these and other attitudes are simultaneously represented in many cultures and legislatures in the Western world. Sometimes, parents of donor-conceived children, who see themselves without a doubt as their children´s rightful parents, may fear that their children may choose to see the gamete donors as their parents instead. Other parents and children may be blissfully in sync with each other but find themselves in extended families and communities in which others see things differently and behave accordingly. Continue reading →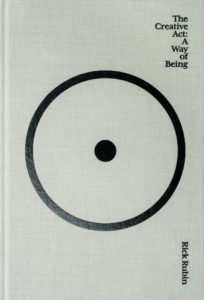 Written by Mette Leonard Høeg
Through the ordinary state of being, we're already creators in the most profound way, creating our experience of reality and composing the world we perceive.
Rick Rubin, The Creative Act
Phenomenal consciousness is still a highly mysterious phenomenon – mainly subjectively accessible, and there is far from scientific consensus on the explanation of its sources. The neuroscientific understanding of the human mind is, however, deepening, and the possibilities of technologically and biomedically altering brain and mind states and for engineering awareness in technological systems are developing rapidly.  Continue reading →
The University of Oxford, partly as a result of the pandemic, has recently begun to develop a new strategy and programme to support staff well-being. Last term, Frances Parkes, the Wellbeing Programme Manager, gave a fascinating presentation at the Oxford Uehiro Centre on well-being at work, and the resources available to staff to assist in various areas of their lives – not only work itself, but also, for example, finance and health. Continue reading →
Written by Neil Levy
Large language models look set to transform every aspect of life over the coming decades. Some of these changes will be dramatic. I'm pretty unconcerned by the apocalyptic scenarios that preoccupy some people, but much more worried about the elimination of jobs (interestingly, the jobs that seem likeliest to be eliminated are those that require the most training: we may see a reversal of status and economic position between baristas and bureaucrats, bricklayers and barristers). Here, though, I'm going to look at much less dramatic, and very much near term, effects that LLMs might have on academic writing. I'm going to focus on the kind of writing I do in philosophy; LLMs will have different impacts on different disciplines.

Written by David Lyreskog 
In what is quite possibly my last entry for the Practical Ethics blog, as I'm sadly leaving the Uehiro Centre in July, I would like to reflect on some things that have been stirring my mind the last year or so.
In particular, I have been thinking about thinking with machines, with people, and what the difference is.
–
The Uehiro Centre for Practical Ethics is located in an old carpet warehouse on an ordinary side street in Oxford. Facing the building, there is a gym to your left, and a pub to your right, mocking the researchers residing within the centre walls with a daily dilemma. 
As you are granted access to the building – be it via buzzer or key card – a dry, somewhat sad, voice states "stay clear of the door" before the door slowly swings open.
By Gabriel De Marco
Consider the following case:
Classic Food Placement (FP): In order to encourage healthy eating, cafeteria staff place healthy food options at eye-level, whereas unhealthy options are placed lower down. Diners are more likely to pick healthy foods and less likely to pick unhealthy foods than they would have been otherwise.
This intervention is a paradigmatic case of what are often called nudges. Though many will think that it is OK to implement this sort of intervention for these sorts of purposes, there is a large debate about when exactly this is OK.
One common theme is that whether such an influence is easy to resist is going to be relevant to when the intervention is OK. If the intervention is not easy to resist, then, at the very least, this counts as a strike against implementing it. However, though there is often reference to the resistibility of a nudge, there is rarely explicit discussion of what it is for a nudge to be easy to resist, or for it to be easily resistible.
To begin giving an account of what it is for a nudge to be (easily) resistible, we need to figure out what it is an ability to do. So, what is it to resist a nudge?
An interview with Prof Antonio Diéguez Lucena, professor of Logic and Philosophy of Science at the University of Málaga, Spain. Here he speaks of his research into the philosophy of biology and technology.
by Dominic Wilkinson
This week, closing evidence was presented in the long-running trial of Lucy Letby, a nurse who is accused of murdering seven newborn infants (and attempting to murder 10 more) in a neonatal intensive care unit in Chester between 2015 and 2016. In the coming weeks, the jury will consider and then return their verdict on the charges. That verdict will bring some closure to a criminal investigation that has taken more than four years, and a trial that has lasted nine months. It may (though may not) provide some relief for the grieving families whose babies died seven or eight years ago.
Yet, whatever verdict is reached, there are likely to be profound wider repercussions for all those who work in the care of very sick infants and children, and for many many other parents and families. Continue reading →