Applications are now open for September 2020 entry to the MSt in Practical Ethics, taught by the Oxford Uehiro Centre for Practical Ethics.
Deadlines:
12:00 midday UK time on:
Friday 24 January 2020
Latest deadline for most Oxford scholarships
Tuesday 3 March 2020
Final application deadline for entry in 2020-21
Applications for the modules as standalone courses are also available.
This flexible, part -time course consists of six modules and a dissertation. The MSt in Practical Ethics is a part-time course consisting of six taught modules and a dissertation. Modules may also be taken as standalone courses. Continue reading →
Should we use genetic testing to choose what type of children to bring into the world, and if so, how should we choose? Is it acceptable to choose a deaf child? Should we choose our children on the basis of non-disease traits such as intelligence if that were possible ? Does genetic selection put too much pressure on prospective parents? In this interview with Katrien Devolder (Oxford Uehiro Centre for Practical Ethics), Professor Julian Savulescu, director of the Oxford Uehiro Centre for Practical Ethics, defends his controversial view that we should select those children, from among the children we could have, that will have the best chance at the best life.
[This interview is audio only]
Panpsychism is the view that sentience is ubiquitous in the world. Some people find it attractive because it sidesteps the challenge for dualists of explaining why there are two radically different types of things in the world, physical things and mental things.  And panpsychism seems to avoid some of of the challenges that face physicalist accounts of consciousness of explaining how mental properties are related to physical properties; since pan-psychism says that "mentality" is everywhere, the task left for cognitive scientists is simply to explain why that mentality is organized in a particular way rather than needing to directly address the "hard problem of consciousness'" head on.
Many people also find sentientism, the view that sentience is sufficient for moral status, attractive.  So it can be tempting to combine panpsychism and sentientism and conclude that we can assume that all animals, including oysters, snails, and fruit flies, must necessarily have moral status.  This move is a mistake.
The problem with the above move is that it rests on an equivocation on the term "sentient."  One definition of sentient means "the ability to feel pleasure and pain."  Another definition means "the ability to have any types of conscious experiences."  The link to moral status requires the first definition of sentience.  But panpsychism, if true, only entails the second.
Beyond just the definitions, it certainly seems like there are a lot of experiences that are neither positive nor negative…they are simply neutral.  So the fact that some experiences occurred doesn't tell us that anything morally significant occurred in the absence of further knowledge about what types of experiences they were, even for a sentientist.
But what about observing avoidance behaviour?  If we see that, and we think that mentality is everywhere, shouldn't we conclude that the avoidance behaviour is indicative of suffering?  But this seems contrary to what we know about pain.  People can still have withdrawal reactions that rely on spinal reflexes, even when they self-report that they don't feel pain.  In fact, in rare cases, people even report feeling pains but not finding them unpleasant.
So panpsychism doesn't really sidestep the challenge of determining which types of behaviours in nonverbal populations are indicative of positive or negative experiences.  They may avoid having to take on the hard problem of consciousness but they are left with the hard problem of morally relevant consciousness.
In this interview with Katrien Devolder, Peter Singer defends the Global Kidney Exchange (GKE) programme, which matches donor–recipient pairs across high-income, medium-income, and low-income countries. The GKE has been accused of being a form of organ trafficking, exploiting the poor, and involving coercion and commodification of donors. Peter Singer refutes these claims, and argues that the GKE promotes global justice and reduces the potential for people in need of kidneys in low-income and medium-income countries to be exploited.
Written by Neil Levy
It is an entrenched and central principle of journalistic ethics that the subjects of stories must have an opportunity to respond to them; comment must be sought. These comments are then published in any resulting story.
For example, the Society of Professional Journalists code of ethics requires journalists to "[d]iligently seek subjects of news coverage to allow them to respond to criticism or allegations of wrongdoing". The Canadian Association of Journalists' Statement of Principles for Investigative Journalism sets down a similar requirement slightly more fully:
We will give individuals or organizations that are publicly criticized an opportunity to respond. We will make a genuine and exhaustive effort to contact them. Where possible, we will give them an opportunity to respond before the story is published or broadcast.
While the principle does not mandate that the comments provided are published, in practice they almost always are, if only to show that the principle has been abided by. I want to suggest that this practice should be abandoned. Continue reading →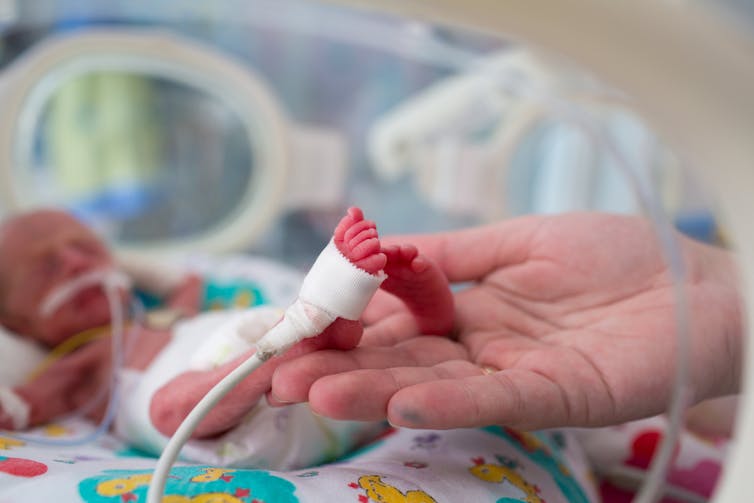 Dominic Wilkinson, University of Oxford
When new guidance relating to the outcome and medical care of babies born extremely prematurely was recently released, it led some to call for UK abortion law to be revised.
This was because one of the new recommendations from the British Association of Perinatal Medicine is that it is sometimes appropriate to provide resuscitation and active medical treatment for babies born at 22 weeks gestation (four and a half months before their due date). This is a week earlier than was recommended in the last version of the framework, published in 2008.
The argument goes that the new guidance creates a "contradiction in British law" because extremely premature infants can now be resuscitated before the point in pregnancy where abortion law changes.
A spokesperson for campaign group Right to Life UK said: "In one room of a hospital, doctors could be working to save a baby born alive before 24 weeks whilst in another room a doctor could perform an abortion which would end the life of a baby at the same age. Surely this contradiction needs to end?" Continue reading →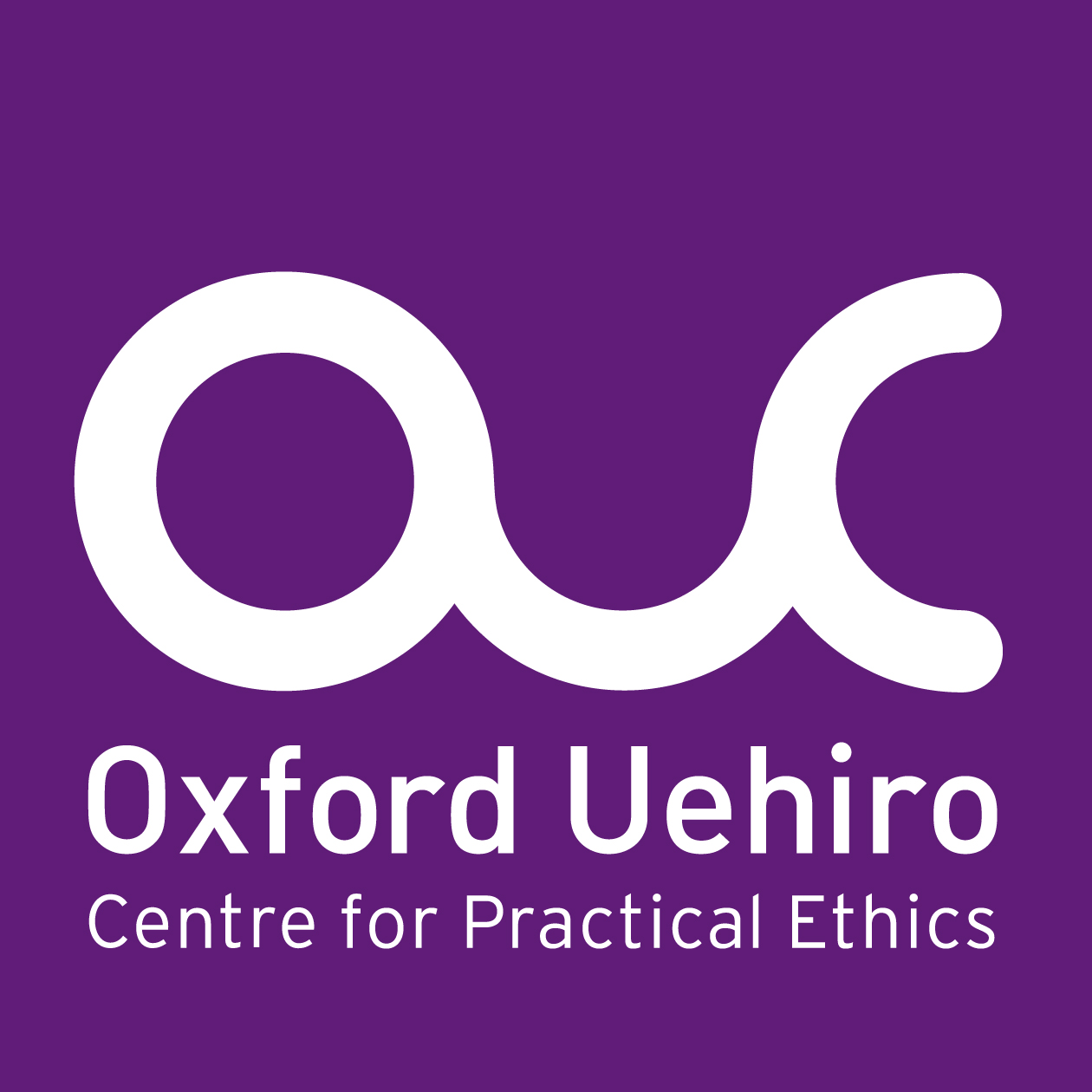 Graduate and undergraduate students currently enrolled at the University of Oxford in any subject are invited to enter the Oxford Uehiro Prize in Practical Ethics by submitting an essay of up to 2000 words on any topic relevant to practical ethics.  Eligibility includes visiting students who are registered as recognized students, and paying fees, but does not include informal visitors.  Two undergraduate papers and two graduate papers will be shortlisted from those submitted to go forward to a public presentation and discussion, where the winner of each category will be selected.
The winner from each category will receive £300, and the runner up £100. Revised versions of the two winning essays will be considered for publication in the Journal of Practical Ethics, though publication is not guaranteed.
Finalists may also have the opportunity to present their papers at the Festival of arguments: ethics fit for the 21st century on the 24th March.
To enter, please submit your written papers by the end of Monday 10th February 2020 to rocci.wilkinson@philosophy.ox.ac.uk. Finalists will be notified in mid February of selection. The public presentation will take place in 8th Week, Hilary term 2020, on Tuesday 10th March. Please save this presentation date, as you will need to attend if selected as a finalist.  Continue reading →
BY CARISSA VÉLIZ
This article was originally published in New Statesman America
GETTY IMAGES / JUSTIN SULLIVAN
People often give a personal explanation of whether they protect the privacy of their data. Those who don't care much about privacy might say that they have nothing to hide. Those who do worry about it might say that keeping their personal data safe protects them from being harmed by hackers or unscrupulous companies. Both positions assume that caring about and protecting one's privacy is a personal matter. This is a common misunderstanding.
It's easy to assume that because some data is "personal", protecting it is a private matter. But privacy is both a personal and a collective affair, because data is rarely used on an individual basis. Continue reading →

Written by Doug McConnell
Everywhere we look environmentalists are being exposed as hypocrites. But is this relevant to the arguments these environmentalists are making and, if not, how can we improve the quality of public debate on environmental issues? Continue reading →
Written by Stefan Schubert
This blog post reports on: Schubert, S.**, Caviola, L.**, Faber, N. The Psychology of Existential Risk: Moral Judgments about Human Extinction. Scientific Reports. [Open Access]
Humanity's ever-increasing technological powers can, if handled well, greatly improve life on Earth. But if they're not handled well, they may instead cause our ultimate demise: human extinction. Recent years have seen an increased focus on the threat that emerging technologies such as advanced artificial intelligence could pose to humanity's continued survival (see, e.g., Bostrom, 2014; Ord, forthcoming). A common view among these researchers is that human extinction would be much worse, morally speaking, than almost-as-severe catastrophes from which we could recover. Since humanity's future could be very long and very good, it's an imperative that we survive, on this view. Continue reading →
In Elizabeth Anderson's final Uehiro lecture, she tackles what she takes to be the hardest problem facing our current political discourse – How can we overcome obstacles to communicating moral concerns in order to orient policy to important values (such as public health and justice)? This is a particularly difficult and intractable problem because it concerns our moral values; in overcoming this obstacle, there is thus a considerable degree of scope for disagreement, and judgments of the moral character of others based on their moral opinions. Over the course of the lecture, Anderson refines the diagnosis of this problem, and once again expresses optimism about overcoming the obstacles she highlights. This time she outlines how we might disarm the fear, resentment, pride, and contempt that is currently derailing our political discourse, and the virtues that we must develop to do so. You can find a recording of the lecture here.