Applications are now open for September 2020 entry to the MSt in Practical Ethics, taught by the Oxford Uehiro Centre for Practical Ethics.
Deadlines:
12:00 midday UK time on:
Friday 24 January 2020
Latest deadline for most Oxford scholarships
Tuesday 3 March 2020
Final application deadline for entry in 2020-21
Applications for the modules as standalone courses are also available.
This flexible, part -time course consists of six modules and a dissertation. The MSt in Practical Ethics is a part-time course consisting of six taught modules and a dissertation. Modules may also be taken as standalone courses. Continue reading →
Written by Tess Johnson, University of Oxford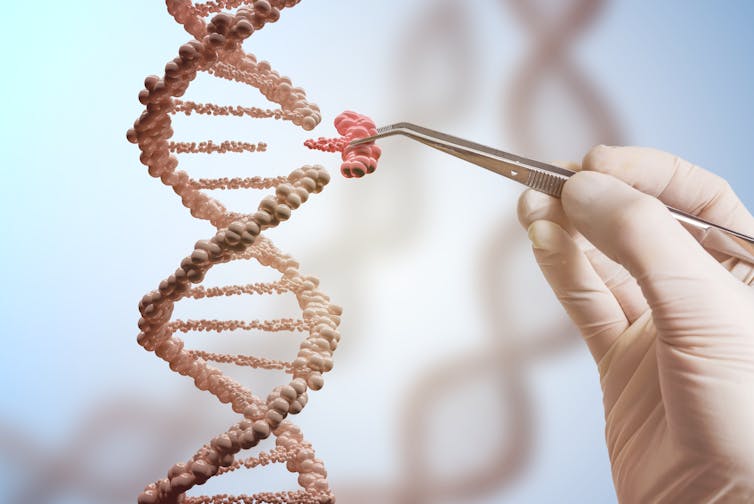 How far will we allow genetic enhancement to go?
vchal/ Shutterstock
The first genetically edited children were born in China in late 2018. Twins Lulu and Nana had a particular gene – known as CCR5 – modified during embryonic development. The aim was to make them (and their descendants) resistant to HIV. By some definitions, this would be an example of human enhancement.
Although there is still a long way to go before the technology is safe, this example has shown it's possible to edit genes that will continue being inherited by genetic offspring for generations. However, we don't yet know what effect these genetic changes will have on the overall health of the twins throughout life. Potential unintended changes to other genes is a grave concern which is limiting our use of gene editing technology at the moment – but this limit won't always be present. Continue reading →
Written by Neil Levy
Originally published in Aeon Magazine
People engage in moral talk all the time. When they make moral claims in public, one common response is to dismiss them as virtue signallers. Twitter is full of these accusations: the actress Jameela Jamil is a 'pathetic virtue-signalling twerp', according to the journalist Piers Morgan; climate activists are virtue signallers, according to the conservative Manhattan Institute for Policy Research; vegetarianism is virtue signalling, according to the author Bjorn Lomborg (as these examples illustrate, the accusation seems more common from the Right than the Left). Continue reading →
Written by Hazem Zohny.
The UK government finds my nationality sufficiently suspicious that it requires me to register with the police. Unlike any of the other foreign nationals working at my research centre, I alone have to present myself to the police to get 'certified' as part of my visa conditions.
This is because I'm from Egypt – one of the 40 or so listed countries (mostly poor and/or Muslim majority) for which this is a requirement. Basically, anyone who wants to live and work in the UK for more than 6 months and who is from the Middle East, Central Asia or a handful of South American countries has to do this.
There is no explicit rationale for it. The law itself says that it is a way of ensuring people like me comply with the terms of their visa, though zero justification is given for why people from these particular countries are singled out.
By Charles Foster
Not everything matters equally. If academic ethics is to be useful – if, indeed, it is to be ethical – it should address itself more to the things that matter most than to things that matter less.
It is hard to imagine a pair of sentences more uncontroversial – no, downright trite – than the two above. And yet not only are these basic principles not acknowledged, they are often reversed: often the manifestly least important work in academic ethics gets the most applause and recognition. This may be because it is more arcane and therefore perceived as requiring greater cleverness.
This needs to stop, and that demands a system whereby important and useful work is incentivised by enhanced status and funding. Continue reading →
Written by Roger Crisp
After world chiefs and youth leaders gathered in September in New York at the United Nations Climate Action Summit, many of us as individuals are left feeling powerless and overwhelmed. Making big personal changes can appear costly in terms of happiness. And anyway, why should I bother when any difference I can make will be negligible? As we contemplate our future, we can seek insight from the great philosophers of the ancient world to guide our choices.  Continue reading →
In this talk [AUDIO + SLIDES], Prof. Peter Sandøe (Philosophy, Copenhagen University), argues that, from an ethical viewpoint, gene editing is the best solution to produce hornless cattle. There are, however, regulatory hurdles. (Presented at the workshop 'Gene Editing and Animal Welfare', 19 Nov. 2019, Oxford – organised by Adam Shriver, Katrien Devolder, and The Oxford Uehiro Centre for Practical Ethics; funded by the Society for Applied Philosophy.)
Written by Stephen Rainey
Pub bet: I bet you can't button your coat up. You smell a rat, but go along with it, fastening you coat to see what's up. I claim a victorious pint of plum porter because you close your coat starting with the top button and moving down. You didn't button your coat up but down.
A pub bet works, to the extent that it does, by subverting a conventional meaning of some phrase or word. We know buttoning up has nothing to do with direction, but there is a direction word in the phrasal verb. Cheeky subversion leads to endless mirth. 
There's clearly no ethical problem in the minor subversion and misleading that characterises a pub bet. For bigger, or for real bets, we'd be concerned if subversion like this went on. The genie that granted wishes on a tight, close, literal meaning of words used, rather than on the basis of what the wisher probably wanted, would be a scary being.