Written by Christopher Chew
Monash University
 JOURNALIST:
Treasurer, do you accept that housing in Sydney is unaffordable and the only way we're going to make it affordable is if real house prices in real terms actually fall over the near term?
TREASURER JOE HOCKEY:
No. Look, if housing were unaffordable in Sydney, no one would be buying it…it's expensive.…but, having said that…a lot of people would much rather have their homes go up in value…
JOURNALIST:
You say that housing is affordable…what about for first home buyers…people that don't have access to equity in other properties?
TREASURER JOE HOCKEY:
…the starting point for a first home buyer is to get a good job that pays good money… you can go to the bank and you can borrow money and that's readily affordable…
Source: http://jbh.ministers.treasury.gov.au/transcript/144-2015/
Recent careless comments made by Australian Treasurer Joe Hockey during a radio interview (see above) have provoked a firestorm of media outrage and scorn, with accusations of being 'out of touch' and elitist. In all fairness, more has been made of these comments than is likely warranted – though the Treasurer's enviable property portfolio, including an AUD$5.4 million primary residence, a history of previous embarrassing gaffes hasn't helped.
Written By Johanna Ahola-Launonen
University of Helsinki
In bioethical discussion, it is often debated whether or not some studies espouse genetic determinism. A recent study by Tuomas Aivelo and Anna Uitto[1] give important insight to the matter. They studied main genetics education textbooks used in Finnish upper secondary school curricula and compared the results to other similar studies from e.g. Swedish and English textbooks. The authors found that gene models used in the textbooks are based on old "Mendelian law"-based gene models not compatible with current knowledge on gene-gene-environment-interaction. The authors also identified several types of genetic determinism, that is, weak determinism and strong determinism, which both were present in the textbooks. The somewhat intuitive remark is that genetic education has to have a strong trickle-down effect on how people understand genes, and that we should be careful not to maintain these flawed conceptions. Furthermore, it would be useful to separate the discussion on genetic determinism into the terms "weak" and "strong", of which the strong version is undoubtedly rarer while the weak is more prevalent.
Written by Constantin Vica
Postdoctoral Fellow, Romanian Academy Iasi Branch
Research Center in Applied Ethics, University of Bucharest
This post is not, as one might expect, about that part of ethics which is not concerned about practical issues, e.g. meta-ethics. Neither is it about moral philosophical endeavors which are incomprehensible, highly conceptual and without any adherence to real people's lives. And, more than that, it is not about how impractical a philosophy/ethics diploma is for finding a job.
One month ago Peter Singer, the leading ethicist and philosopher, was 'disinvited' from a philosophy festival in Cologne. It wasn't the first time such a thing happened and perhaps Peter Singer wasn't too impressed by the incident. Despite all of these things, the fact has a not-so-nice implication: "you, the practical ethicist, are not welcome to our city!" Of course, Peter Singer is not the first philosopher 'disinvited' (horribile dictu) by an 'honorable' audience; the history of philosophy and free thinking has an extensive collection of undesirable individuals expelled, exiled, and even killed by furious or ignorant citizens and stubborn elites. But, one might wonder, what is different this time? Continue reading →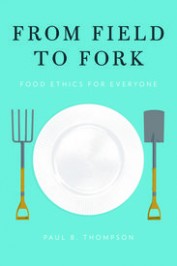 Written By Paul B. Thompson
W.K. Kellogg Professor of Agricultural, Food and Community Ethics at Michigan State University
This blog is a cross-posting from the OUPblog.
Please see the original post here: http://blog.oup.com/2015/06/food-systems-need-real-ethics/
In May, we celebrated the third annual workshop on food justice at Michigan State University. Few of the people who come to these student-organized events doubt that they are part of a social movement. And yet it is not clear to me that the "social movement" framing is the best way to understand food justice, or indeed many of the issues in the food system that have been raised by Mark Bittman or journalists such as Eric Schlosser, Michael Pollan, or Barry Estabrook. Continue reading →
Someone has just said to me: 'You're really boring today'. It is, of course, something I commonly hear. And it was undoubtedly true. But it made me wonder if there was any moral significance to my personal boringness. Should I repent of it, or is it morally neutral?
I've concluded, I'm afraid, that it's culpable. There is a duty both to myself and to others to use reasonable – no, extraordinary – endeavours – not to be dull.
There are two reasons why I might be boring in the eyes of another.
Journal of Practical Ethics. Volume 3, Issue 1. June 2015
Cost Effectiveness Analysis and Fairness
F. M. Kamm
Journal of Practical Ethics, 3(1): 1-14
Read Online | Download PDF
The Elements of Well-Being
Brad Hooker
Journal of Practical Ethics, 3(1): 15-35
Read Online | Download PDF | Podcast
Motives to Assist and Reasons to Assist: the Case of Global Poverty
Simon Keller
Journal of Practical Ethics, 3(1): 37-63
Read Online | Download PDF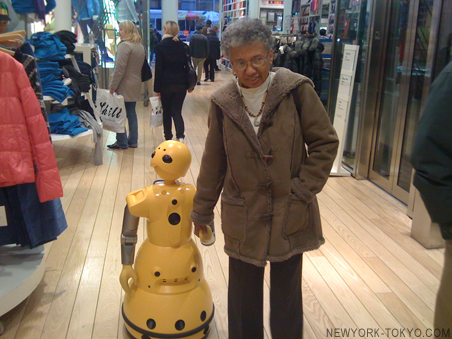 CARING ROBOTS
Written by Darlei Dall'Agnol[1]
Universidade Federal de Santa Catarina
As we humans find ways of enhancing our physical, intellectual, emotional and other capabilities and, as a result, our lifespan expands, caring for the elderly becomes more challenging and complex too. We may postpone aging, but perhaps not forever and serious care will be needed at some point. Now, recent figures show that the number of carers aged 85 and over has risen in England by 128% in the last decade and is around 87.000.[2] Half of these carers work for 50 hours or more each week. Most are compromising their own well-being showing that we must deal with the problem in a different way to avoid aggravating it. These individuals should be cared for and not be the ones caring. An aging population brings greater burdens for the health care system raising many issues about fairness and justice in distributing resources. In countries like Japan, with 25% of the population over 65,[3] caring is even becoming a social problem and some companies are turning to robots.
Pepper "a robot with a heart" will be sold to care for the elderly and children. Other examples include: Wakamaru a "companion robot" designed to co-inhabit with humans (see figure below); Paro a fur-covered robotic seal developed by AIST that responds to petting; Sony's AIBO robotic dog and NeCORO robotic cat covered in synthetic fur used for therapeutic purposes; Secom My Spoon an automatic feeding robot; Sanyo robot for monitoring, delivering messages, and reminding about medicine and other devices to help on the problem of caring for the elderly. In continental Europe, there are a few robots in experimental tests as caregivers too. But are robots the best solution for caring for the elderly? Continue reading →
Written by Prof. Antonio Diéguez
Universidad de Malaga 
The public image of science is usually subjected to distortions tending to blur the nuances and to generate monolithic assessments.  The mass media contribute to a large extent to the creation of disproportionate expectations in the next and spectacular benefits provided by scientific research, or on the contrary, to the creation of exaggerate concerns lacking in many occasions of a rational basis. This is the reason why any professional scientist with the required talent and vocation should currently assume the task of offering to the public clear and accessible information about the research underway in any field. In the present circumstances, the scientific divulgation cannot be a personal hobby of some scientists or an exclusive task of scientifically educated writers, but it must be a central aspect of scientific practice. Science needs a good public image for its survival –at least in the form it has had so far.  If the scientists do not provide determinedly and abundantly the socially demanded information, then the citizens will look for it in less reliable sources (Internet has plenty of them), with the consequent proliferation of bad information. Information is like money, the counterfeit one finally circulates better than the good one. Continue reading →
Recently I attended a fascinating Society for Applied Philosophy lecture by Shelly Kagan, entitled 'What's Wrong with Speciesism?'. Kagan began the lecture by explaining how, while teaching a course involving some of Peter Singer's writings on non-human animals, he had begun to doubt the view, defended by Singer, that other things equal the suffering of animals matters no less than that of human beings. Continue reading →