In this special Enhancement seminar, visiting speakers Rob Sparrow and Chris Gyngell discussed two aspects of enhancement. You can hear the podcast here (mp3).
Rob Sparrow on 'Enhancement and Obsolescence: Avoiding An "Enhanced Rat Race"': A claim about continuing technological progress plays an essential, if unacknowledged, role in the philosophical literature on "human enhancement". Advocates for enhancement typically point to the rapid progress being made in the development of biotechnologies, information technology, and nanotechnology as evidence that we will soon be able to achieve significant improvements on normal human capacities through applications of these technologies. Sparrow argues that – should it eventuate – continuous improvement in enhancement technologies may prove more bane than benefit. A rapid increase in the power of available enhancements would mean that each cohort of enhanced individuals will find itself in danger of being outcompeted by the next in competition for important social goods – a situation he characterises as an 'enhanced rat race'. Rather than risk the chance of being rendered technologically and socially obsolete by the time one is in one's early 20s, it may be rational to prefer that a wide range of enhancements that would generate positional disadvantages that outweigh their absolute advantages be prohibited altogether. The danger of an enhanced rat race therefore constitutes a novel argument in favour of abandoning the pursuit of certain sorts of enhancements.
 Chris Gyngell on 'Stocking the Genetic Supermarket: Genetic Enhancements and Collective Action Problems': In the near future parents may be able to directly alter the genetic make-up of their children using genetic engineering technologies (GETs). A popular model that has been proposed for regulating access to GETs is the 'genetic supermarket'. In the genetic supermarket parents are free to make decisions about which genes to select for their children with little state interference. One possible consequence of the genetic supermarket is that 'collective action problems' will arise. The combined result of individuals using the market to pursue self-interested gains may have a negative effect on society as a whole, and on future generations. In this paper Gyngell asks whether GETs targeting height, innate immunity, and certain cognitive traits would lead to collective action problems if available in the genetic supermarket. he argues that that the widespread availability of GETs targeting height are unlikely to lead to genuine collective action problems, but that those targeting innate immunity and aspects of our cognition, could. He then discusses some implications of this claim for the regulation of GETs.
Today, Peter Singer's TED Talk on effective altruism went live. But what is effective altruism?
On 9 May 2013, Salla Sariola, from ETHOX, gave a fascinating talk at the St Cross Ethics Seminar, based on work done collaboratively with Bob Simpson (Durham). The presentation focused on the large number of self-poisonings which have been taking place in Sri Lanka, often using lethal agricultural pesticides and herbicides unavailable in many developed countries. This presentation is now available as a podcast at the bottom right of the Oxford Uehiro Centre main webpage. Continue reading →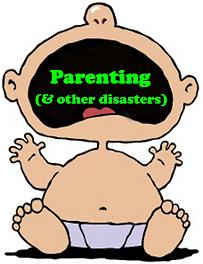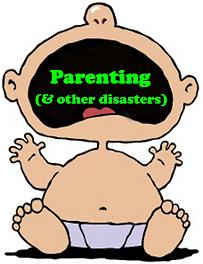 We've come a long way, as a species. And we're better at many things than we ever were before – not just slightly better, but unimaginably, ridiculously better. We're better at transporting people and objects, we're better a killing, we're better at preventing infectious diseases, we're better at industrial production, agricultural and economic output, we're better at communications and sharing of information.
But in some areas, we haven't made such dramatic improvements. And one of those areas is parenting. We're certainly better parents than our own great-great-grandparents, if we measure by outcomes, but the difference is of degree, not kind. Why is that? Continue reading →
Do advances in neuroscience threaten the idea of free will, and if so, what practical implications does this have, for instance when it comes to criminal responsibility and punishment? In a stimulating talk at the Uehiro seminar (the podcast of which is available here), Frej Klem Thomsen, assistant professor of philosophy at Roskilde University, discussed the answers that the prominent American neuroscientists Joshua Greene and Jonathan Cohen have proposed to those questions [1]. Briefly put, Greene and Cohen predict that cognitive neuroscience will make it increasingly apparent to everyone that (as some philosophers have argued centuries ago already) there is no such thing as free will as commonly understood. This, they add, will shift the approach to punishment in criminal law from the current "retributivist" one to a consequentialist one – a change they also judge desirable, on the grounds that the current approach relies on intuitions they take to be scientifically untenable.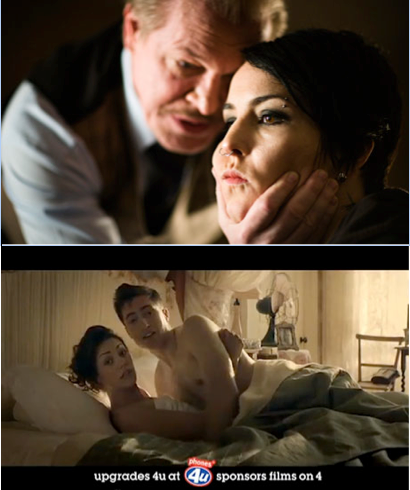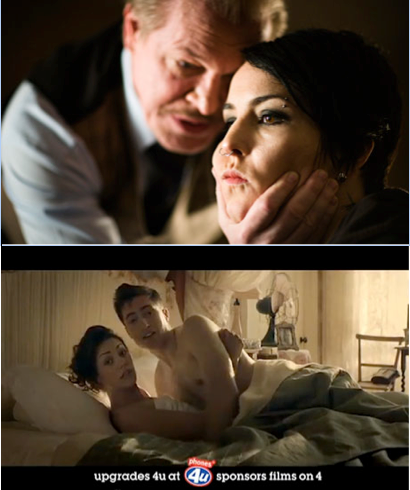 Channel 4 was censured by Ofcom this week for cutting to a light-hearted sponsorship advert just after viewers had watched the particularly graphic and disturbing rape scene in the film The Girl with the Dragon Tattoo. The Phones 4 U sponsorship ad was thought to be especially inappropriate for that moment as it features a couple apparently having sex, during which the woman pauses and asks to the camera 'I'm faking it, can I upgrade'? Ofcom received 17 complaints about the timing of the advert and this week concluded that 'the juxtaposition of a light-hearted sponsorship credit featuring a woman during sex with a disturbing and distressing rape scene in a film was clearly unsuitable… In Ofcom's view this clearly had the potential to be offensive to viewers'.
The timing was clearly unfortunate, but to say that the juxtaposition was offensive is a stronger claim.  Of course, the psychological effect of being immersed in a violent scene at one moment and then confronted with the same(ish) subject matter presented trivially will not do much for the viewer's aesthetic experience. But the regulator's suggestion seemed not only to be that the juxtaposition detracted from the viewer's enjoyment, but also that it was in some way wrong. Continue reading →
By Charles Foster and Jonathan Herring
Scene 1: An Intensive Care Unit
Like many patients in ICU, X is incapacitous. He also needs a lot of care. Much of that care involves needles. Late at night, tired and harassed, Nurse Y is trying to give X an intravenous injection. As happens very commonly, she sticks herself with the needle.
Nurse Y is worried sick. Perhaps she will catch HIV, hepatitis, or some other serious blood-borne infection? She goes tearfully to the Consultant in charge.
'Don't worry', he says. 'We'll start you on the regular post-exposure prophylaxis. But to be even safer, we'll test some of X's blood for the common infections. I doubt he'll be positive, but if he is, we'll start you straight away on the necessary treatment. We needn't take any more blood: there are plenty of samples already available.'
A sample of blood is submitted for analysis. Continue reading →
Public opinion and governments wrestle with a difficult problem: whether or not to intervene in Syria. The standard arguments are well known – just war theory, humanitarian protection of civilian populations, the westphalian right of states to non-intervention, the risk of quagmires, deterrence against chemical weapons use… But the news that an American group has successfully 3D printed a working handgun may put a new perspective on things.
Why? It's not as if there's a lack of guns in the world – either in the US or in Syria – so a barely working weapon, built from still-uncommon technology, is hardly going to upset any balance of power. But that may just be the beginning. As 3D printing technology gets better, as private micro-manufacturing improves (possibly all the way to Drexlerian nanotechnology), the range of weapons that can be privately produced increases. This type of manufacturing could be small scale, using little but raw material, and be very fast paced. We may reach a situation where any medium-sized organisation (a small country, a corporation, a town) could build an entire weapons arsenal in the blink of an eye: 20,000 combat drones, say, and 10,000 cruise missiles, all within a single day. All that you'd need are the plans, cheap raw materials, and a small factory floor. Continue reading →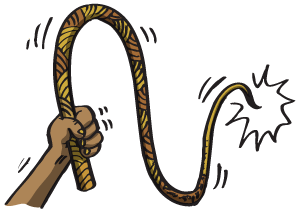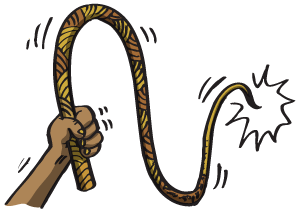 Studies have shown that regular physical activity has benefits for mental health: exercise can help people to recover from depression and anxiety disorders. However, not all people like exercise, and a mental disorder like depression can additionally decrease motivation for physical activity. So the disorder itself might inhibit behaviour that helps to overcome it.
We would assume that pressurising people is no solution here: several studies have shown that restricting freedom of choice or control increases stress in both humans and animals. However, new research tentatively indicates that controllability might play a smaller role than expected when it comes to exercise, and that even forced exercise might protect against depression and anxiety symptoms: