Written by Alberto Giubilini
Oxford Martin School and Wellcome Centre for Ethics and Humanities
University of Oxford
As we all know, Santa Claus is a good and benevolent old chap: he brings presents and tries the best he can to fulfil children's wishes. But he is also fair: he only brings presents to those who have been good, and coal to the naughty ones. He makes the rules, and you have to play by his rules: you better watch out, you better not cry, you better not pout, and, well, you know why.
Because no one has ever seen him, many people think that Santa Claus does not exist. But many, many others think that he does. In the US, for example, 85% of 5 year old children believe that Santa Claus exists, and the belief remains quite strong up to the age of 8. In the UK, 92% of children 8 years old or younger believe in Father Christmas – he's still Santa, by a different name -, at least as reported by their parents (this datum might be a bit inflated by the fact that some children do not want their parents to find out that they – the children – have stopped believing, so they keep their parents' illusions alive for as long as possible). Continue reading →
Think back to the last time you were faced with a really great menu in a restaurant. Loads of options, all of them appealing. Plus you're very hungry. Culinary choices, though typically trivial, can also be hard. This is because it can be tricky to make comparisons – and to judge what's best – across different options, all with particular qualities. The philosopher Ruth Chang describes hard choices as arising when 'reasons run out.' Often this is credited to one of three things: ignorance (we lack some of the information needed to choose between options); incommensurability (we can't find a common currency with which to compare the value/disvalue of different options); incomparability (the options are of such drastically different kinds that we cannot compare across them). But, Chang argues, sometimes we face hard choices in the absence of these factors: we sometimes face hard choices because of parity (the options are on a par). This might be the case when we're faced with hard food choices (lasagne or risotto), and also much more significant life choices (move to a new country or stay put; prioritise career advancement or start a family). Continue reading →
Written by Roger Crisp
Last month, Helen Small, Merton Professor of English Language and Literature, gave a fascinating and wide-ranging presentation in the New St Cross Special Ethics Seminar Series, on the function of cynicism at the present time. She is currently writing a book on the topic with the support of a Leverhulme Major Research Fellowship. Continue reading →
Written by Gabriel De Marco
Consider a story about Joe, Louie, and Dr. White. Joe is a gambling man and has been for much of his life. In his late twenties, Joe began to gamble occasionally and after a while, he decided that he would embrace this practice of gambling. Although Joe gambles fairly often, he has his limits, and can often resist the desire to gamble.
Louie, on the other hand, is a frugal family man. With his wife, he has been saving money over the last year so that they can take their kids to Disneyland. Dr. White, an evil neurosurgeon who detests the thought of children enjoying themselves at Disneyland, wants to stop this trip. So, Dr. White designs and executes a plan. One night, while Louie is sleeping, Dr. White uses his fancy neuroscientific methods to make Louie more like Joe. He implants in Louie a strong desire to gamble, as well as further attitudes that will help Louie embrace this desire, such that Louie, for example, now values the thrill of gambling, and he desires that his gambling desires are the ones that lead him to action. In order to increase chances of success, Dr. White also significantly weakens some of Louie's competing attitudes, like some of his family values, or his attitudes towards frugality. When Joe wakes up the next morning, he feels this strong desire to gamble, and although he finds it strange that it has come out of the blue, he fully embraces it (as much as Joe embraces his own gambling desires), having recognized that it lines up with some of his other attitudes about his desires (which were also implanted). Later in the day, while he is "out running errands," Louie swings by a casino, bets the money he has been saving for the trip, and loses it. "Great success" thinks Dr. White. Since his goal of preventing some children's joy at Disneyland has been achieved, he turns Louie back into his old self after Louie goes to sleep.
This story is similar to stories sometimes found in the debate about freedom and moral responsibility, though I will focus on moral responsibility. Intuitively, Louie is not morally responsible for gambling away these savings; or, at the very least, he is significantly less responsible for doing so than someone like Joe would be for doing something similar. If we want to make sense of these different judgments about Louie and Joe's responsibility, we are going to need to find some difference between them that can explain why Louie is, at least, less responsible than regular Joe.
By Julian Savulescu
Chinese researcher Jiankui He of Shenzhen claims to have gene edited two healthy embryos, resulting in the birth of baby girls born this month, Lulu and Nana. He edited a gene to make the babies resistant to HIV. One girl has both copies of the gene modified while the other has only one (making her still susceptible to HIV).
On July 29, 2017, He uploaded a copy of his lecture on YouTube, "Evaluating the safety of germline genome editing in mouse, monkey and human embryos". He finishes the lecture (see 11:22) arguing that experimentation in humans should be "slow" and with "caution", remarking that "a single case of failure might kill the entire field", as in the case of the death of Jesse Gelsinger. He closes with a picture of Gelsinger.
Gelsinger died during a somatic (not germline) gene therapy trial nearly 20 years ago. Early gene therapy trials were conducted with an emphasis on participant consent. A somatic cell gene therapy was developed for ornithine transcarbamylase deficiency, a disorder of nitrogen metabolism. The condition comes in two forms: mild, with normal life expectancy and management by diet, and severe, which is lethal in the first year. Researchers, acting on the advice of ethicists, decided to conduct the first trials in adults with the mild form of the disease as they were capable of consenting. Gelsinger consented at age 18 and died due to a catastrophic immune reaction. He would have had a normal life expectancy in the absence of the intervention.
At the time, I wrote this paper. I argued the main failing of that experiment was failure to minimise expected harm. The design of the trial was flawed; it should have been conducted in infants with the severe form of the disease, as this would have resulted in less expected harm.

Written by Doug McConnell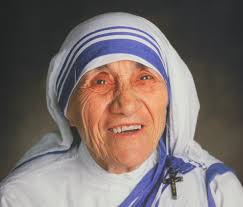 Over the last 25 years there has been an explosion of psychological research investigating the influence of 'moral identity' on agency with a recent meta-analysis of 111 studies concluding that people's moral identity has as much of an effect on agency is either their moral emotion or powers of moral reasoning (Hertz & Krettenauer, 2016). Although the mainstream view of moral psychology is that moral self-concept plays a significant role in moral agency, the practical ethical implications of this view remain underexplored. Here, I argue that one of those implications is that, in situations where we need to improve morality, such as decision-making in the boardroom, consumer behaviour, and reform of criminal offenders, we should do so (in part) by developing people's moral identities. Indeed, in many cases, changes to moral identity have the potential to efficiently deliver relatively large moral improvements. Continue reading →
Chinese researcher He Jiankui of Shenzhen claims to have gene edited two healthy embryos, resulting in the birth of baby girls born this month, Lulu and Nana. He edited a gene to make the babies resistant to HIV. One girl has both copies of the gene modified while the other has only one (making her still susceptible to HIV). 
If true, this experiment is monstrous. The embryos were healthy. No known diseases. Gene editing itself is experimental and is still associated with off-target mutations, capable of causing genetic problems early and later in life, including the development of cancer. There are many effective ways to prevent HIV in healthy individuals: for example, protected sex. And there are effective treatments if one does contract it.
This experiment exposes healthy normal children to risks of gene editing for no real necessary benefit.
It contravenes decades on ethical consensus and guidelines on the protection of human participants in research.
In many other places in the world, this would be illegal punishable by imprisonment.
Could gene editing ever be ethical? If the science progressed in the future and off target mutations reduced to acceptable and accurately measurable level, it might be reasonable to consider first-in-human trials (with appropriate safeguards and thorough ethics review) in one category of embryos: those with otherwise lethal catastrophic genetic mutations who are certain to die. Gene editing for this group might be life-saving; for these current babies, it is only life-risking.
These healthy babies are being used as genetic guinea pigs. This is genetic Russian Roulette.
Prof Julian Savulescu
Uehiro Chair in Practical Ethics
Director Oxford Uehiro Centre for Practical Ethics
University of Oxford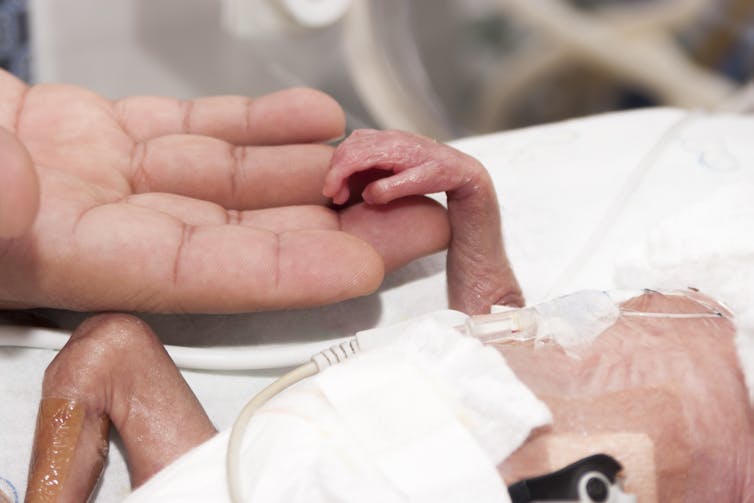 Written by Julian Koplin, University of Melbourne and
Julian Savulescu, University of Oxford
This article is republished from The Conversation under a Creative Commons license. Read the original article.
Researchers have grown groups of brain cells in the lab –
known as 'organoids' – that produce brain waves resembling
those found in premature infants.
from www.shutterstock.com
Scientists have become increasingly adept at creating brain organoids – which are essentially miniature human brains grown in the laboratory from stem cells.
Although brain organoid research might seem outlandish, it serves an important moral purpose. Among other benefits, it promises to help us understand early brain development and neurodevelopmental disorders such as microcephaly, autism and schizophrenia.
Written by Carissa Véliz
Dr Carissa Véliz, Oxford Uehiro Centre research fellow, has recently published a provocative article in the Harvard Business Review:
The ability to collect and exploit consumers' personal data has long been a source of competitive advantage in the digital economy. It is their control and use of this data that has enabled the likes of Google, Amazon, Alibaba, and Facebook to dominate online markets.
But consumers are increasingly concerned about the vulnerability that comes with surrendering data. A growing number of cyberattacks — the 2017 hacking of credit watch company Experian being a case in point, not to mention the likely interference by Russian government sponsored hackers in the 2016 US Presidential elections — have triggered something of a "techlash".
Even without these scandals, it is likely that sooner or later every netizen will have suffered at some point from a bad data experience: from their credit card number being stolen, to their account getting hacked, or their personal details getting exposed; from suffering embarrassment from an inappropriate ad while at work, to realizing that their favorite airline is charging them more than they charge others for the same flight.
See here for the full article, and to join in the conversation.

Graduate and undergraduate students currently enrolled at the University of Oxford in any subject are invited to enter the Oxford Uehiro Prize in Practical Ethics by submitting an essay of up to 2000 words on any topic relevant to practical ethics.  Eligibility includes visiting students who are registered as recognized students, and paying fees, but does not include informal visitors.  Two undergraduate papers and two graduate papers will be shortlisted from those submitted to go forward to a public presentation and discussion, where the winner of each category will be selected. 
The winner from each category will receive £300, and the runner up £100. Revised versions of the two winning essays will be considered for publication in the Journal of Practical Ethics, though publication is not guaranteed.
To enter, please submit your written papers by the end of 6th February 2019 to rocci.wilkinson@philosophy.ox.ac.uk. Finalists will be notified in mid February. The public presentation will take place in 8th Week, Hilary term 2019, on Tuesday 5th March. Please save this presentation date, as you will need to attend if selected as a finalist. 
Detailed instructions