Written by: Rajiv Shah, PhD Candidate, Faculty of Law, University of Cambridge
Donald Trump suggested that women who have abortions should face punishment. For that he was criticised by both the pro-choice side and the pro-life side. The latter claimed that their view is that women should not face punishment for having abortions but that only providers should. This raises the interesting question of whether the pro-life position is coherent. It would seem that it is not. If the foetus has the right to life then having an abortion is like murder and so those who abort should be treated as such. This post argues that the pro-lifer can coherently reject this implication whilst still holding that the foetus has the right to life. Since it considers the responses a pro-lifer could make this post will assume for the sake of argument that the foetus does have a right to life. Continue reading →
The Panama Papers comprise a leak of 11.5 million files from Mossack Fonseca, the world's fourth biggest offshore law firm. The leak has tainted the reputations of many celebrities, and some public officials have been forced to resign, including Icelandic Prime Minister Sigmundur Davíð Gunnlaugsoon, and Spanish Industry Minister José Manuel Soria.
Ramón Fonseca, Director of Mossack Fonseca, complained that his firm was the victim of "an international campaign against privacy." At a time where privacy does seem to be under attack on all fronts, it is relevant to ask whether the super rich ought to be able to enjoy financial privacy with respect to their offshore accounts. Continue reading →
by Dominic Wilkinson @Neonatalethics
Consultant neonatologist, Director of Medical Ethics
Next week, junior doctors in England and Wales will be taking part in industrial action for 15 hours over two successive days. This is the latest in a series of stoppages since late last year, and relates to a dispute over proposed changes to junior doctors' contracts and pay. It is the first strike, (and the first in the UK since the establishment of the NHS), to include all medical care, including emergency treatment. Junior doctors will not be at work in accident and emergency departments, intensive care units, operating theatres and hospital wards between 8 and 5 on both of those days.
There are a series of questions raised by these strikes. There are disputed claims about the impact of contract changes on take home pay, on working conditions for doctors and on patient care. There are different views about the actual impact of next week's strike on patients, on public opinion, or on negotiations about the new contract. But for the purposes of this article, I am going set those specific questions aside, and focus on a more general question. Should doctor strikes (particularly emergency care strikes) be legal, should they be allowed? Continue reading →
Written by Simon Beard, Research Associate at the Center for the Study of Existential Risk, University of Cambridge
How can we study the pathogens that will be responsible for future global pandemics before they have happened? One way is to find likely candidates currently in the wild and genetically engineer them so that they gain the traits that will be necessary for them to cause a global pandemic.
Such 'Gain of Function' research that produces 'Potential Pandemic Pathogens' (GOF-PPP for short) is highly controversial. Following some initial trails looking at what kinds of mutations were needed to make avian influenza transmissible in ferrets, a moratorium has been imposed on further research whilst the risks and benefits associated with it are investigated. Continue reading →

Philosophers Take On the World is based on this blog, 'Practical Ethics in the News', and edited by David Edmonds. It is published by OUP and is due out in September 2016.
Every day the news shows us provoking stories about what's going on in the world, about events which raise moral questions and problems. In Philosophers Take On the World a team of philosophers get to grips with a variety of these controversial issues, from the amusing to the shocking, in short, engaging, often controversial pieces. Covering topics from guns to abortion, the morality of drinking alone, hating a sports team, and being rude to cold callers, the essays will make you think again about the judgments we make on a daily basis and the ways in which we choose to conduct our lives.
This item is not yet published, but may be pre-ordered now for delivery when available.
https://global.oup.com/academic/product/philosophers-take-on-the-world-9780198753728?cc=gb&lang=en&#
Published: 01 September 2016 (Estimated)
ISBN: 9780198753728
Written by Professor Julian Savulescu and Professor Kelton Tremellen
This is a cross posting of an article which was originally published at The Conversation
How much should the state spend on helping people to have children? At present, government support for infertility treatment is approximately A$240 million a year. The success of fertility treatments such as IVF is good if you are under 35 years of age, but once a woman hits 40 it plummets, falling to an almost futile one-in-80 chance of producing a baby for women 45 years and older. This raises the question – is IVF a cost-effective use of taxpayers' money? And what about for older women?
Decisions about funding are usually made on grounds of cost-effectiveness. In Australia, the cost-effectiveness threshold is about A$40,000 per "QALY". A QALY is a quality adjusted life year. Thus the government will spend, for example, A$40,000 to add a year of full health, or improve the quality of life by 10% for 10 years.
Is IVF cost-effective? It depends on how we measure it. Continue reading →
Asbestos kills more people per year than excessive sun exposure, yet it receives much less attention. Tom Douglas (Oxford Uehiro Centre for Practical Ethics) explains why asbestos is still a serious public health threat and what steps should be undertaken to reduce this threat. And yes, the snow in The Wizard of Oz was asbestos!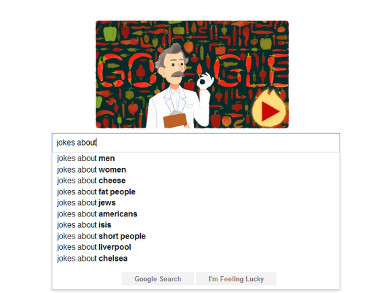 This essay received an Honourable Mention in the Undergraduate Category of the Oxford Uehiro Prize of Practical Ethics
Written by New College Oxford student Raphael Hogarth
Three moral agents walk into a bar. They get to joking and, with each round, their banter becomes more risqué. After the second pint, Agent A ventures a humourless and offensive joke about Jews and big noses: Agents B and C scowl and move on. After the third pint, Agent A has another crack with a joke about the holocaust – a more insensitive joke, but also apparently one with more potential to amuse. Agent B can't help but giggle; Agent C is incandescent with outrage. Agents A and B retort in chorus: "But it's funny!"[1] Continue reading →
Written by Richard Christian.
In a stimulating and controversial post on this blog, and later in a paper published in Think, Ole Martin Moen has argued that you should not give to beggars. His argument is simple and familiar. It is that the beggar one encounters in the rich world is, in the scheme of things, doing very well for herself. The London beggar is hungry, ragged, addicted, and schizophrenic; but she is like unto a king in comparison to the starving Ethiopian. If she receives only a few pounds a day and falls asleep in a doorway, she is still much better off than the millions of people in the world now dying for lack of food or clean water. It follows that a pound put in the hand of that beggar is a pound wasted: it should have gone to the person whose need is most urgent. Moen counsels you to ignore the beggar as you pass her on the street, and to give all your spare pounds instead to charities that assist the world's most needy. In general, in your action, you should aim to do the most good you can. I wish to say here a word in favour of the beggar, and to show what I think is wrong with this currently fashionable line of reasoning in applied ethics. Continue reading →
Last Thursday Professor Neil Levy has defended his Parity Principle for analysing the ethics of cognitive enhancement at the St Cross Special Ethics Seminar. Such principle would oppose a common form of objection against enhancement which claims that there is a worrying asymmetry between enhancement and traditional means to human improvement. Conversely, Neil contends that the function is all that matters morally when comparing enhancement with traditional means and that comparing isofunctional modifications reveals that there are little unique problems with enhancement. The Parity Principle leads to a useful analysis of several proposed critiques of cognitive enhancement. Continue reading →