Graduate and undergraduate students currently enrolled at the University of Oxford in any subject are invited to enter the Oxford Uehiro Prize in Practical Ethics by submitting an essay of up to 2000 words on any topic relevant to practical ethics.  Eligibility includes visiting students who are registered as recognized students, and paying fees, but does not include informal visitors.  Two undergraduate papers and two graduate papers will be shortlisted from those submitted to go forward to a public presentation and discussion, where the winner of each category will be selected. 
The winner from each category will receive £300, and the runner up £100. Revised versions of the two winning essays will be considered for publication in the Journal of Practical Ethics, though publication is not guaranteed.
To enter, please submit your written papers by the end of 6th February 2019 to rocci.wilkinson@philosophy.ox.ac.uk. Finalists will be notified in mid February. The public presentation will take place in 8th Week, Hilary term 2019, on Tuesday 5th March. Please save this presentation date, as you will need to attend if selected as a finalist. 
Detailed instructions 
By Charles Foster
A friend of mine has written a brilliant and justly celebrated biography. I am worried about her, and about her readers.
The biography is brilliant and engaging precisely because of the degree of rapport the author has established with her subject, and the rapport she brokers between her subject and her readers. What is the cost of that rapport?
My friend has had to keep the company of her (dead) subject for years. Her book is an invitation to others to keep that company for hours. Two ethical questions arise. Continue reading →
Written by Stephen Rainey, and Jason Walsh
Rhetoric about free speech as under attack is an enduring point of discussion across the media. It appears on the political agenda, in various degrees of concreteness and abstraction. By some definitions, free speech amounts to an unrestrained liberty to say whatever one pleases. On others, it's carefully framed to exclude types of speech centrally intended to cause harm.
At the same time, more than ever the physical environment is a focus of both public and political attention. Following the BBC's 'Blue Planet Two' documentary series, for instance, a huge impetus gathered around the risk of micro-plastics to our water supply, and, indeed, how plastics in general damage the environment. As with many such issues people have been happy to act. Following, belatedly, Ireland's example, plastic bag use has plummeted in the UK, helped along by the introduction of a tax.
There are always those few who just don't care but, when it comes to our shared natural spaces, we're generally pretty good at reacting. Be it taxing plastic bags, switching to paper straws, or supporting pedestrianisation of polluted areas, there is the chance for open conversations about the spaces we must share. Environmental awareness and anti-pollution attitudes are as close to shared politics as we might get, at least in terms of what's at stake. Can the same be said for the informational environment that we share? Continue reading →
Written by Neil Levy
When it was revealed (more than a decade ago now) that Amazon was charging different consumers different prices, based on information that suggested either that they had higher incomes or a greater willingness to pay for a specific item, there was widespread outrage. Amazon quickly backed down and Jeff Bezos apologised. Today, Amazon says that it does not charge people different prices based on the personal data it collects about them. Many other online retailers make no such promises, and canny shoppers check prices using incognito mode on their browsers, using a VPN, and/or deleting cookies. Continue reading →
I am grateful to Prof. Savulescu and Dr Giubilini for taking the time and care to respond in detail to my Declaration in Support of Conscientious Objection in Health Care. I also thank Prof. Savulescu for giving me the opportunity to reply to their lengthy analysis. The authors make a series of important criticisms and observations, all of which I will face directly. The topic of freedom of conscience in medicine is both contentious and likely to become increasingly urgent in the future, so it is as well to dispel misunderstandings, clarify assertions and respond to objections as thoroughly as possible. That said, I hope I do not try the reader's patience by discussing Giubilini and Savulescu's objections point by point, in the order in which they raise them.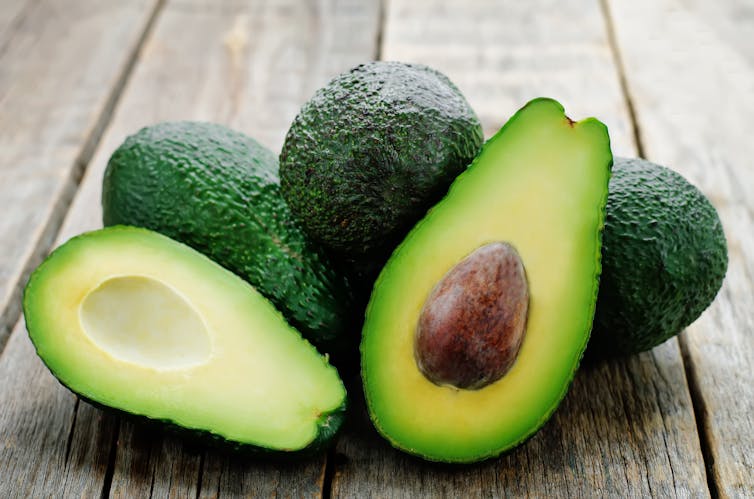 Dominic Wilkinson, University of Oxford
A video recently doing the rounds on Facebook included a segment from the BBC comedy quiz show QI. The video asks which of avocados, almonds, melon, kiwi or butternut squash are suitable for vegans. The answer, at least according to QI, is none of them.
Commercial farming of those vegetables, at least in some parts of the world, often involves migratory beekeeping. In places such as California, there are not enough local bees or other pollinating insects to pollinate the massive almond orchards. Bee hives are transported on the back of large trucks between farms – they might go from almond orchards in one part of the US then on to avocado orchards in another, and later to sunflower fields in time for summer.
Vegans avoid animal products. For strict vegans this means avoiding honey because of the exploitation of bees. That seems to imply that vegans should also avoid vegetables like avocados that involve exploiting bees in their production.
Is that right? Should vegans forego their avocado on toast? Continue reading →
Alberto Giubilini (Wellcome Centre for Ethics and Humanities, University of Oxford) and
Julian Savulescu (Uehiro Centre for Practical Ethics, University of Oxford)
Conscientious objection in health care – that is, healthcare practitioners objecting to performing certain legal, safe, and beneficial medical procedures (e.g. abortion) that a patient requests by appealing to their personal moral values – is one of the most debated topics in medical ethics at present time. Although at the moment doctors' private conscience enjoys a lot of legal protection – most laws that make abortion legal contain clauses that exempt doctors from performing the procedure if they so wish. We have provided reasons, both in this forum and in our academic work, for why we think that conscientious objection in health care is not morally permissible and should not be allowed in the case of procedures that are legal, safe, beneficial, autonomously requested by patients and, more generally, consistent with the standards of good medical practice (see e.g. Savulescu 2006, Savulescu and Schuklenk 2017, Giubilini 2014, Giubilini 2017). Some people disagree and advance reasons for the opposite view. One of the scholars who has more clearly and straightforwardly articulated the principles and reasons in support of conscientious objection in health care is Professor Oderberg of Reading University. Prof Oderberg was recently invited to debate the issue with Julian Savulescu at the Masters Course in Practical Ethics run by the Uehiro Centre here at the University of Oxford. On that occasion, Prof Oderberg's defense of conscientious objection centred around a series of principles and considerations that he very effectively formulated in the 17 main points that constitute his "Declaration in support of conscientious objection in health care", published on the University of Reading website and which is available for people who agree with him to sign. Continue reading →
The following is based on a brief presentation at the launch of Evil Online, by Dean Cocking and Jeroen van den Hoven and published by Wiley-Blackwell, in Bendigo, Australia, on 20 September 2018. It was an honour and a pleasure to be invited to speak, and I thank Dean for the opportunity. Continue reading →
By Mackenzie Graham
Crosspost from Nautilus. Click here to read the full article
When Adrian Owen, a neuroscientist at the University of Western Ontario, asked Scott Routley to imagine playing a game of tennis, any acknowledgement would have been surprising. After all, Routely had been completely unresponsive for the 12 years since his severe traumatic brain injury. He was thought to be in a vegetative state: complete unawareness of self or environment. But, as Owen watched Routley's brain inside a functional magnetic resonance imaging (fMRI) scanner, he saw a region of the motor cortex called the supplementary motor area—thought to play a role in movement—light up with activity. When he told Routely to relax, the activity ceased. And when he asked Routley to imagine walking around his house, he saw clear activity in the parahippocampal gyrus—a region of the brain that plays an important role in the encoding and recognition of spatial environment.
***
One question that Owen didn't ask Routley was if he wanted to die. It's easy to imagine how Routley's life might not be worth living. It might be painful, for example, or mean he could no longer do the things that he wanted to do in life, or involve the loss of his relationships. On the other hand, people who sustain debilitating injuries often report a level of well-being that approximates that of healthy people. Even patients in a locked-in state—total paralysis with the exception of eye-movement—have reported that they are happy with their lives.
Continue reading at: http://nautil.us/issue/64/the-unseen/the-ethics-of-consciousness-hunting