In a fascinating, engaging, and wide-ranging talk in the New St Cross Special Ethics Seminar series, Professor Tony Coady provided several powerful arguments against the increasingly widespread assumption that religion, and religions, have a tendency to violence, particularly through war or terrorism. Continue reading →
Written by César Palacios-González
The other day I went down an internet rabbit hole when researching about planting trees and climate change. I came out the other side concluding (among other things) that there were good reasons to change my search engine to Ecosia[1]. So I did, and, other things being equal, you should too. If you have never heard of Ecosia this is the main gist: it is a search engine that uses its profits from search ad revenue to help fund tree planting projects around the world. Now let me explain how I came to this conclusion. But before I begin, I think it's important to clarify something. Climate change is a political problem that requires a political solution. But I think this is no way negates that individual actions matter in terms of fighting its effects.
Climate change is one of the most (if not the most) serious emergencies that humanity faces right now. It is not only that the poor will suffer the most because of it.  In the words of the UN, climate change is 'the defining issue of our time and we are at a defining moment'. Climate change, among other things, speeds the spread of infectious diseases like malaria, increases the frequency and severity of weather-related disasters such as heatwaves and floods, and creates the conditions that lead to potentially fatal malnutrition and diarrhoea (read more here and here). The World Health Organization 'estimates that the warming and precipitation trends due to anthropogenic climate change of the past 30 years [up to 2005] already claim over 150,000 lives annually'. And according to the WHO climate change is expected, between 2030 and 2050, to cause 250,000 additional deaths per year. And it is not only humans who suffer, wildlife devastation is already happening (for example, see here and here).
Consumption in the developed world (from food to air travel, to mostly anything in between) generates greenhouse gases. And these gases trap heat in the atmosphere:
The planet's average surface temperature has risen about 1.62 degrees Fahrenheit (0.9 degrees Celsius) since the late 19th century, a change driven largely by increased carbon dioxide and other human-made emissions into the atmosphere. Most of the warming occurred in the past 35 years, with the five warmest years on record taking place since 2010
In 2017, for example, the UK per capita emission of CO2 equivalent was of 7.7 tonnes (CO2 equivalent, henceforth CO2e, is a standard way of measuring carbon footprint[2]). You can answer this questionnaire from the WWF to know how big your environmental impact is. So, we know that our consumption generates a lot of greenhouse gases, that these gases contribute significantly to climate change, and that climate change harms and kills people and wildlife.
Given that the total amount of human CO2e emissions is radically different from your personal CO2e emissions it is natural to ask if your emissions (and your lifetime emissions) cause any of the previously mentioned harms. In a recent article, John Broome has shown that 'individual's emissions may do harm, and that they certainly do expected harm'. In other words, any one of your emissions may or may not do actual harm (for example, it could be the case that your emission was the one which triggered the drought), but they certainly create an expectation of harm (an expectation that wouldn't be there if you hadn't produced the emission). Here it is important to note that unless doing otherwise would greatly affect our interests, morality requires avoiding doing expected harm. Think about the following case: suppose that you can walk down road A or B. The roads are identical and lead you to the exact same place, but for the fact that if you walk down road B you might trigger an avalanche which will kill some people in a nearby village. Morality requires that you walk down road A.
What should we do regarding this expectation of harm? The first thing is carrying out lifestyle changes that will cancel or reduce some of our emissions; for example cutting meat from your diet and changing our light bulbs to LEDs, among many other things. Making such changes reduces the expected harm from your CO2e emissions. I say "reduce" because you would still likely be producing greenhouse gases in other areas of your life. The best outcome in this regard is not only to reduce one's carbon footprint to zero, but to live a life where your carbon footprint is negative.
The second thing one should do is carbon offsetting. Carbon offsetting can be understood as a compensatory action for carbon emissions whose aim is to increase CO2 absorption or prevent its generation (for more on offsetting see here). The idea is that you balance out your emissions, and this can be done in different ways. For example: planting trees or funding clean energy technologies.
Most people in the developed world will still end up generating emissions even after a major lifestyle change, and these emissions create an expectation of harm (these emissions could come, for example, from commuting via train to work). It could be the case that you have enough resources (economic or otherwise) to offset all the emissions that you were not able to cancel through your lifestyle change. If this were the case, and you used your resources in such way, then it seems that you would no longer create an expectation of harm. It could also be the case, and I think this is the most likely scenario, that you do not have the resources (economic or otherwise) to offset all of your emissions after your lifestyle changes. What are you to do if you were in such a situation where no other lifestyle changes are possible? For example, you are stuck with your 10-year-old car and you need to drive to work due to the lack of public transportation. Here is where Ecosia comes into play.
Ecosia, as any other search engine, generates revenue from your clicking on advertisements (in this case the ads come via Bing who pays Ecosia a share, click here for more information). But importantly, Ecosia uses its profits from search ad revenue for tree planting. And according to recent research, substantive tree planting is among the best climate change solutions to date (click here for the paper).
Now, when you make a purchase on the internet you can use two different types of search engines to look for the stuff that you want to buy: 1) search engines that do not use their profits from search ad revenue for tree planting, and 2) search engines that do use their profits from search ad revenue for tree planting. As mentioned above, if you are like most people in the developed world then even after your lifestyle changes you have net positive emissions. And given that you cannot cancel out your emissions, the next best thing to do when online buying is to use a search engine that uses its profits from search ad revenue to help fund tree planting projects around the world.
[1] I guess here is where I say two things. First, I only talk about this search engine because, as far as I know, there are no others like it. Second, I am in not in any way paid nor do I receive any kind of economic benefit, or otherwise, from said company.
[2] 'The idea is to express the impact of each different greenhouse gas in terms of the amount of CO2 that would create the same amount of warming. That way, a carbon footprint consisting of lots of different greenhouse gases can be expressed as a single number'.
By Mackenzie Graham
The article was originally published at the Conversation
Around the world thousands of people are on organ donor waiting lists. While some of those people will receive the organ transplants they need in time, the sad reality is that many will die waiting. But controversial new research may provide a way to address this crisis.
Japan has recently overturned its ban on the creation of human-animal hybrids, or "chimeras", and approved a request by researchers from the University of Tokyo to create a human-mouse hybrid.
Scientists will attempt to grow a human pancreas inside a mouse, using a certain kind of stem cell known as "induced pluripotent stem cells". These are cells that can grow into almost any kind of cell. The stem cells will be injected into a mouse embryo, which has been genetically modified to be incapable of producing a pancreas using its own cells. This hybrid embryo is then implanted in a mouse surrogate and allowed to grow. The goal is to eventually grow a human pancreas in a larger animal – such as a pig – which can be transplanted into a human.
Written by Stephen Rainey
Human beings are sometimes seen as uniquely capable of enacting life plans and controlling our environment. Take technology, for instance; with it we make the world around us yield to our desires in various ways. Communication technologies, and global transport, for example, have the effect of practically shrinking a vast world, making hitherto impossible coordination possible among a global population. This contributes to a view of human-as-maker, or 'homo faber'. But taking such a view can risk minimising human interests that ought not to be ignored.
Homo faber is a future-oriented, adaptable, rational animal, whose efforts are aligned with her interests when she creates technology that enables a stable counteraction of natural circumstance. Whereas animals are typically seen to have well adapted responses to their environment, honed through generations of adaptation, human beings appear to have instead a general and adaptable skill that can emancipate them from material, external circumstances. We are bad at running away from danger, for instance, but good at building barriers to obviate the need to run. The protections this general, adaptable skill offer are inherently future-facing: humans seem to seek not to react to, but to control the environment.
Last week's by-election in the Welsh constituency of Brecon and Radnorshire saw a reduction of Boris Johnson's government majority to just one, as Liberal Democrat Jane Dodds won the seat. The result was an interesting one: more voters went for No Deal-friendly parties (mainly Johnson's Conservatives and the Brexit Party) than for the out-and-out Remainer Lib Dems. Dodds won not because a majority of voters supported her, but arguably because the pro-Brexit vote was split, and the Lib Dem vote was boosted by Plaid Cymru and the Greens declining to field candidates (it can't have helped that the Conservatives also simply reselected their candidate whose unseating for expenses fraud triggered the election).
The result generated two sets of comments by Conservative Chair James Cleverly. Cleverly's first claim was that the Liberal Democrats had engineered a "back room deal" with other Remain-friendly parties – Plaid and the Greens – in a way that was, he implied, undemocratic.
While Dodds is an MP for all constituents of her seat, the traditional logic of UK politics says that she has received a mandate to pursue everything she campaigned for, wholeheartedly. It's the same approach which sanctions governments for whom a minority of voters opted, and even governments with a minority of MPs. Cleverly's comments reflected a majoritarian way of thinking that has traditionally been opposed by the Conservatives – and Labour – and supported by minority parties. The First Past the Post system throws up these kinds of results all the time, and may do so even more frequently if the Greens and Liberal Democrats decide to pursue more of these types of deals with Plaid, the SNP, or each other. Labour and the Conservatives can hardly insist on the superiority of the current system, and then condemn smaller parties for working within the constraints of that system.
Perhaps by refusing to stand two candidates whom voters might have wanted to back, the Remain-alliance did something undemocratic. But it's hard to see why that would be true. After all, the only reason the Greens and Plaid stood down was because they saw little chance of winning. Parties aren't obligated to stand in every seat. I might like the SNP's politics the most; but that doesn't mean I'm disenfranchised by their ballot absence in my North London constituency. And if Brecon and Radnorshire voters who favoured the Greens or Plaid couldn't stomach voting for a Liberal Democrat, they could have abstained.
Secondly, Cleverly noted that a majority of voters had opted for pro-Brexit parties and, after gently chiding the 3,000 or so who had gone for the Brexit Party rather than his own, said that delivering Brexit was "what the majority…in that constituency want".
Ignore the fact that a turnout of just under 60% means that such a close result leaves us with no real idea of what "the majority" want. Does the result give Boris Johnson's government a local mandate to pursue Brexit, because the majority backed pro-Brexit parties? Conversely, should Dodds be more cautious in her pursuit of her manifesto pledges – including opposite to No Deal – due to the narrowness of her win?
I'm inclined to agree that the result suggests that the majority of voters still back Brexit. But it would be harder to endorse a broader application of this kind of thinking. People vote for many reasons, both national and local. Even in Brexit-dominated times, we can't conclude that any particular voters backed a party because of a single issue. Nonetheless, I think Cleverly has a point, though it applies far more widely than he might like to admit. Individual representatives and national governments need to recognise that narrow or minority electoral wins might give a political mandate to manifesto promises in an unrestrained way, but they don't necessarily offer a moral mandate to do so. Politicians should always be concerned with the interests of electoral minorities. But those whose wins are narrow should be far more willing to consider how they might pursue compromise positions. Given the complexity of reasons for voting mentioned above, that might require considerable engagement by MPs with local constituencies to understand which parts of their manifesto turned voters off.
Compromise can't be achieved at every level – you can't both back No Deal and reject it. Still, moving constituency politics beyond a simple rhetoric of winners and losers might help to reconnect some voters with politics. If being on the 'losing' side isn't to mean the end of a chance to engage impactfully in politics, MPs should recognise that a narrow win means, in moral terms, a narrow mandate. But that applies almost as strongly to, say, Boris Johnson's narrow majority (50.8%) in Uxbridge and South Ruislip as it does to Jane Dodds's narrow minority win in Brecon and Radnorshire.

by Professor Dominic Wilkinson, consultant neonatologist, Professor of Medical Ethics, University of Oxford.
In September, the high court will hear a legal challenge relating to the medical care of five-year old Tafida Raqeeb. She has been in intensive care since suffering a severe stroke in February this year. The doctors apparently believe that there is no chance of Tafida recovering, and believe that the machines keeping Tafida alive should be stopped, and Tafida allowed to die. Her parents do not accept this, and wish to take Tafida overseas for continued treatment in the hope of her improving.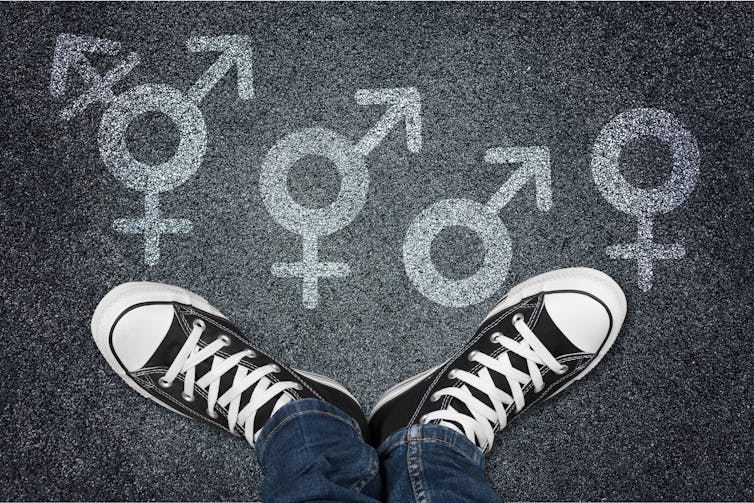 Dominic Wilkinson, University of Oxford and Julian Savulescu, University of Oxford
A recent Newsnight programme reported that a major UK puberty-blocking trial is under investigation. Doctors at a London clinic provided drugs to block the development of puberty in young adolescents with gender dysphoria, a condition where the person experiences discomfort or distress because of a mismatch between their biological sex and gender identity.
The trial began in 2011. A year after starting the drugs, the young people were apparently more likely to report thoughts of wanting to harm themselves. The worry is that perhaps the treatment they received was causing them to have these thoughts of self-harm and suicide.
One of the criticisms of the study, put forward on Newsnight, is the design. The study involved giving the drugs to a group of adolescents and monitoring the effects. However, there was no control group, that is, adolescents who did not receive the drugs. This makes it hard to be sure whether the rates of self-harming thoughts are related to the drugs, would have happened anyway, or perhaps were lower than they would have been without treatment. Continue reading →
Written by Anri Asagumo
Oxford Uehiro/St Cross Scholar
Although more and more people see the importance of diversity in academia, language diversity is one type of diversity that seems to be diminishing: English is increasingly dominant in both areas. I would like to argue that people who are born and raised in an English-speaking country should be required to acquire a second language to the level they can write a rudimentary paper and give a presentation in that language in order to apply for international conferences and submit papers to international journals. The purpose of this requirement would be to address the significant inequality between native English-speakers and others. I focus on academia here, but ideally the same thing should be applied to the business world, too. Continue reading →
Written by Rebecca Brown
There has been recent concern over CRUK's (Cancer Research UK) latest campaign, which features the claim 'obesity is a cause of cancer too' made to look like cigarette packets. It follows criticism of a previous, related campaign which also publicised links between obesity and cancer. Presumably, CRUK's aim is to increase awareness of obesity as a risk factor for cancer and, in doing so, encourage people to avoid (contributors to) obesity. It may also be hoped to encourage public support for policies which tackle obesity, pushing the Overton window in a direction which is likely to permit further political action in this domain.
The backlash is mostly focused around the comparison with smoking, and the use of smoking-related imagery to promote the message (there is further criticism of the central causal claim, since it is actually quite difficult to establish that obesity causes cancer). 
Hannah Maslen, University of Oxford, @hannahmaslen_ox
Colin Paine, Thames Valley Police, @Colin_Paine
Police investigators are sometimes faced with a dilemma when deciding whether to pursue investigation of a non-recent case of child sexual abuse. Whilst it might seem obvious at first that the police should always investigate any credible report of an offence – especially a serious offence such as sexual abuse – there are some cases where there are moral reasons that weigh against investigation.
Imagine a case in which a third party agency, such as social services, reports an instance of child sexual exploitation to the police. The alleged offence is reported as having occurred 15 years ago. The victim has never approached the police and seems to be doing OK in her adult life. Although she had serious mental health problems and engaged in self-harm in the past, her mental health now appears to have improved. She does, however, remain vulnerable to setbacks. Initial intelligence gives investigators reason to believe that the suspect has not continued to offend, although there are limits to what can be known without further investigation. Should this alleged offence be investigated?