Earlier this month, a BBC news magazine report explored a new, controversial drug law in Australia's Northern Territory targeting alcohol problems among aboriginal people. In short, the new law entails that problem drinkers can be forced into treatment. Drinkers who go on to escape from rehab three times face a jail sentence. This will cost around $95m (US) over three years. The measure is presented in the article as an initiative that originates (at least partly) from the aboriginal community themselves, who are fed up with the effects of alcohol, in particular alcohol- related violence. Aboriginal people in the Alice Springs area are 31 times more likely to die from alcohol-related causes than other Australians.
So, as the article wonders, is forced rehab a solution for Australia's aboriginal problem drinkers?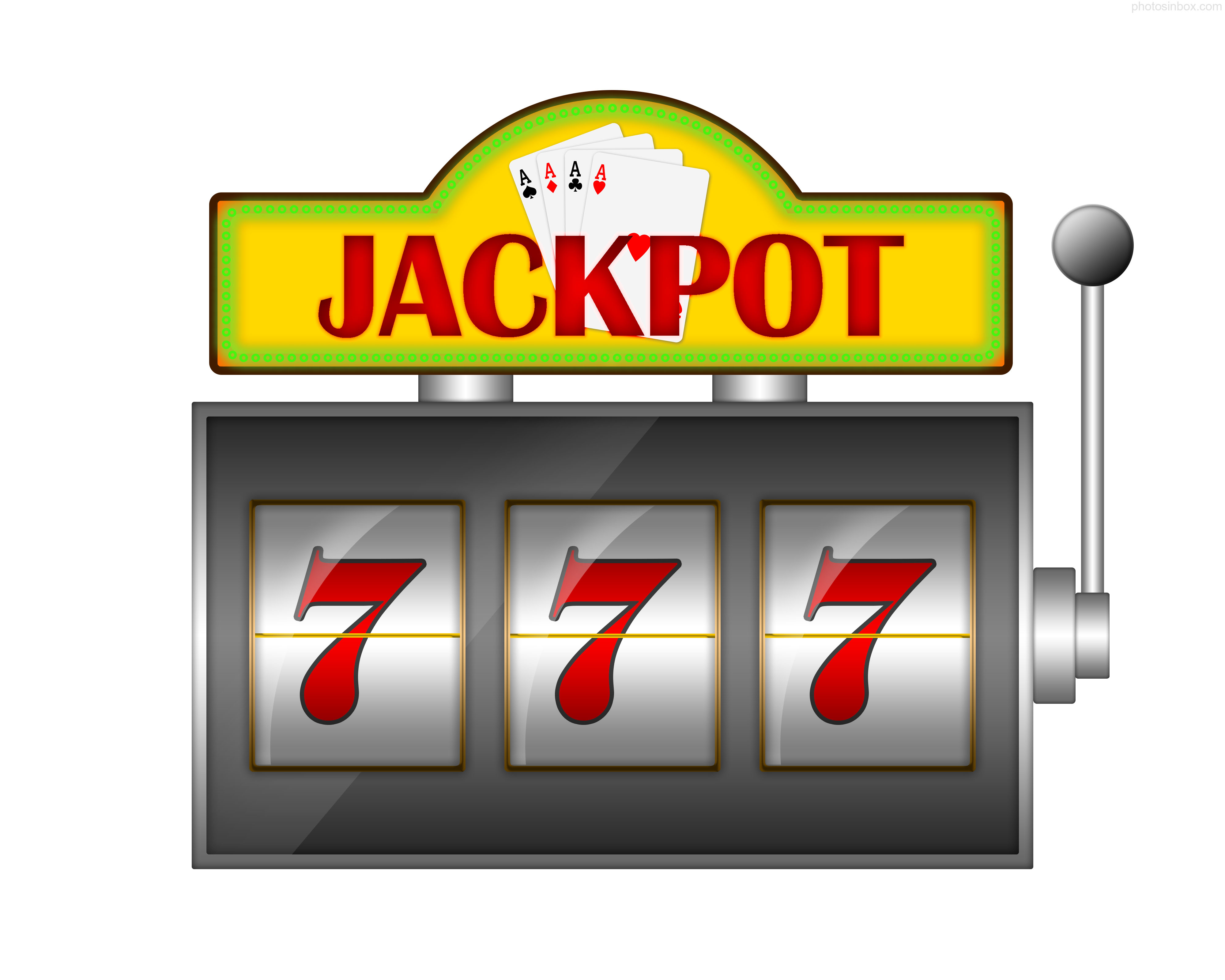 Last week, Canadian researchers published a study showing that some modern slot machines 'trick' players – by way of their physiology – into feeling like they are winning when in fact they are losing. The researchers describe the phenomenon of 'losses disguised as wins', in which net losses involving some winning lines are experienced in the same way as net wins due to physiological responses to the accompanying sounds and lights. The obvious worry is that players who are tricked into thinking they're winning will keep playing longer and motivate them to come back to try again.
The game set up is as follows: players bet on 15 lines simultaneously, any of which they might win or lose. A player will accrue a net profit if the total amount collected from all winning lines is greater than the total amount wagered on all 15 lines. Such an outcome is accompanied by lights and sounds announcing the wins. However, lights and sounds will also be played if any of the lines win, even if the net amount collected is less than the total amount wagered on all 15 lines. If a player bets 5 credits per line (5 x 15 = 75) and wins 10 back from 3 (= 30), then the player has actually lost money, even though the lights and sounds indicate winning. The loss, the researchers claim, is thus disguised as a win. Continue reading →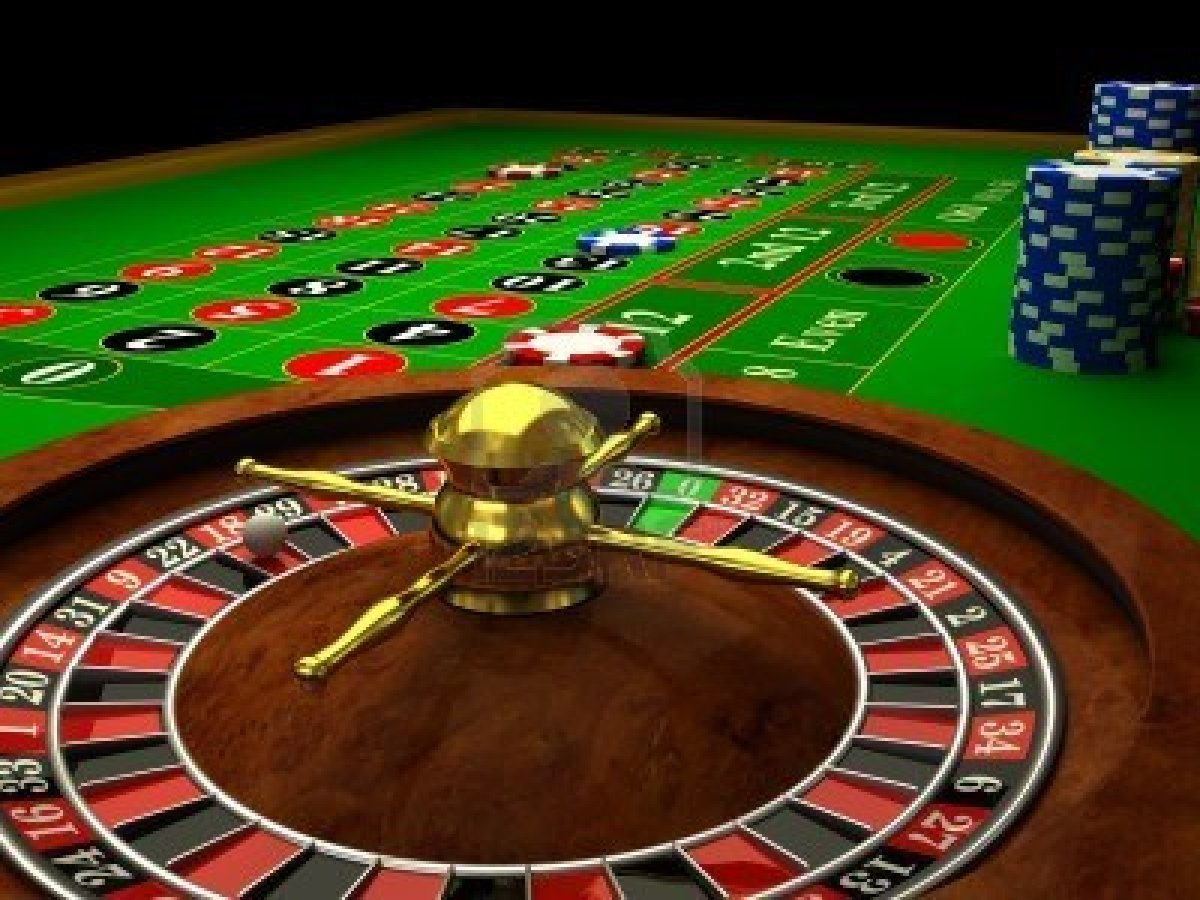 Over about 14 months, Harry Kakavas lost $20.5 million in a casino in Melbourne. It could have been worse. He put about $1.5 billion on the table. He sued the casino. It knew or should have known, he said, that he was a pathological gambler. It shouldn't have continued to take his money. It should have protected him from himself. Nonsense, said the High Court of Australia.
Here's why:
'Even if, contrary to the findings of the primary judge, the appellant did suffer from a psychological impairment, the issue here is whether, in all the circumstances of the relationship between the appellant and Crown, it was sufficiently evident to Crown that the appellant was so beset by that difficulty that he was unable to make worthwhile decisions in his own interests while gambling at Crown's casino. On the findings of fact made by the primary judge as to the course of dealings between the parties, the appellant did not show that his gambling losses were the product of the exploitation of a disability, special to the appellant, which was evident to Crown.
Equitable intervention to deprive a party of the benefit of its bargain on the basis that it was procured by unfair exploitation of the weakness of the other party requires proof of a predatory state of mind. Heedlessness of, or indifference to, the best interests of the other party is not sufficient for this purpose. The principle is not engaged by mere inadvertence, or even indifference, to the circumstances of the other party to an arm's length commercial transaction. Inadvertence, or indifference, falls short of the victimisation or exploitation with which the principle is concerned.' (paras 160-161 of the judgment).
So it all turned on findings of fact (it wasn't 'sufficiently evident' that his losses were the result of a disability, and if they were, they weren't the product of a disability 'special to the appellant.')
That last criterion is interesting. The court seems to be implying that everyone who puts themselves in the position of losing large amounts of money in a casino is necessarily not quite right in the head. To establish liability you need a degree of vulnerability over and above that possessed by the ordinary punter. By accepting the trial judge's finding that Kakavas did not suffer from a 'psychological impairment', the court was presumably saying: 'Right: so Kakavas is weak and easily exploited: but that's true of everyone who walks through the door, buys some chips and sits down at the table. That sort of weakness is within the general bell curve of human flabbiness. But Kakavas wasn't particularly, dramatically, visibly weak.' Continue reading →
The first two weeks of 2013 were marked by a flurry of news articles considering "the new science" of pedophilia. Alan Zarembo's article for the Los Angeles Times focused on the increasing consensus among researchers that pedophilia is a biological predisposition similar to heterosexuality or homosexuality. Rachel Aviv's piece for The New Yorker shed light upon the practice of 'civil commitment' in the US, a process by which inmates may be kept in jail past their release date if a panel decides that they are at risk of molesting a child (even if there is no evidence that they have in the past). The Guardian's Jon Henley quoted sources suggesting that perhaps some pedophilic relationships aren't all that harmful after all. And Rush Limbaugh chimed in comparing the 'normalization' of pedophilia to the historical increase in the acceptance of homosexuality, suggesting that recognizing pedophilia as a sexual orientation would be tantamount to condoning child molestation.
So what does it all mean? While most people I talked to in the wake of these stories (I include myself) were fascinated by the novel scientific evidence and the compelling profiles of self-described pedophiles presented in these articles, we all seemed to have a difficult time wrapping our minds around the ethical considerations at play. Why does it matter for our moral appraisal of pedophiles whether pedophilia is innate or acquired? Is it wrong to imprison someone for a terrible crime that they have not yet committed but are at a "high risk" of committing in the future? And if we say that we can't "blame" pedophiles for their attraction to children because it is not their "fault" – they were "born this way" – is it problematic to condemn individuals for acting upon these (and other harmful) desires if it can be shown that poor impulse control is similarly genetically predisposed? While I don't get around to fully answering most of these questions in the following post, my aim is to tease out the highly interrelated issues underlying these questions with the goal of working towards a framework by which the moral landscape of pedophilia can be understood.  Continue reading →
Natalia Lee and Adrian Carter, from the Neuroethics group at the University of Queensland Centre for Clinical Research, Australia and Members of the International Neuroethics Society
Follow NeuroethicsUQ on Twitter by clicking here
Many of us enjoy foods that are high in sugar, fat, salt, or a combination of the three; take savoury biscuits for example. Dr. David Kessler's The End of Overeating explores in detail the art and science behind the creation of highly palatable foods. Despite their appeal, most of us are able to exhibit adequate control when consuming or over consuming these foods. However, there is a subset of the population for whom control over these foods becomes problematic and can result in unhealthy weight gain or obesity. For these individuals, consumption can become life threatening. Why is it that some who wish to reduce their intake of these foods are not able to do so? Continue reading →
UNICEF today announced research showing that increasing breastfeeding rates in the UK could save the NHS tens of millions of pounds. The report notes that investing more money in encouraging more mothers to breastfeed, and for longer, will pay dividends.
Is this likely to get more mothers breastfeeding? Well, I don't think we're off to a very good start. Take a look at some of the headlines used to report this story: Continue reading →
Adrian Carter and Wayne Hall, from the Neuroethics group at the University of Queensland Centre for Clinical Research, Australia
Follow NeuroethicsUQ on Twitter by clicking here
The medication that provides significant relief from debilitating motor disturbances in people with Parkinson's disease appears to cause a range of psychiatric disturbances that are as distressing and difficult to treat as the motor symptoms they aim to relieve.
Parkinson's disease is usually treated with dopamine replacement therapy (DRT). This involves daily dosing with either levodopa (a precursor to the neurotransmitter, dopamine) or dopamine agonists (such as pramipexole and ropinirole) that mimic the effects of dopamine in the brain. The aim of DRT is to reduce the effects of the loss of dopaminergic neurons in specific regions of the brain involved in controlling bodily movement. However, dopamine is also a key neurotransmitter in a range of cognitive processes from executive control and memory to motivation and bonding. It is perhaps unsurprising that many Parkinson's patients experience adverse psychiatric and cognitive side-effects from taking large doses of dopamine every day. 
Parkinson's patients can experience severe anxiety, depression and mania and have a higher risk of suicide. A significant minority of Parkinson's patients treated with dopamine replacement therapy will also develop impulsive and compulsive behaviours that appear to be caused by their medication. These include pathological gambling and hypersexuality, and compulsive eating and shopping. In rare cases, patients have committed criminal offences. Continue reading →
Wellcome Lecture in Neuroethics: The brain disease model of addiction: Assessing its validity, utility and implications for public policy towards the treatment and prevention of addiction
Wayne Hall, NHMRC Australia Fellow, University of Queensland Centre for Clinical Research
Thursday 14 June, 5.30 – 7.00 p.m., Seminar Room 1, Oxford Martin School, 34 Broad St.
ALL WELCOME- NO NEED TO BOOK
Genetic and neuroscience research on addiction has been interpreted by leading figures in the USA as demonstrating that addiction is a chronic relapsing brain disease that reflects enduring changes in brain function that are produced by sustained heavy drug use and explain the inability of addicted persons to refrain from using drugs, despite their professed intentions to do so. The brain disease model contrasts starkly with the commonsense view that drug use is a free choice for which individual drug users are responsible. This paper: assesses the evidence and arguments offered in favour of the brain disease model of addiction; assesses the arguments advanced by critics of the model; considers the social and ethical implications of these views in dealing with addicted persons and in formulating public health policies that we should adopt to prevent the harmful use of and addiction to alcohol, tobacco and illicit drugs.
Biographical Sketches
Wayne Hall is an NHMRC Australia Fellow in addiction neuroethics and Deputy Director (Policy) at the University of Queensland Centre for Clinical Research. He was formerly: Professor of Public Health Policy in the School of Population Health (2005-2010), Director of the Office of Public Policy and Ethics at the Institute for Molecular Bioscience (2001-2005) both at the University of Queensland; and Director of the National Drug and Alcohol Research Centre at UNSW (1994-2001).  He has advised the World Health Organization on: the health effects of cannabis use; the effectiveness of drug substitution treatment; the scientific quality of the Swiss heroin trials; the contribution of illicit drug use to the global burden of disease; and the ethical implications of genetic and neuroscience research on addiction. He was awarded an NHMRC Australia Fellowship in 2009 to research the public health, social policy and ethical implications of genetic and neuroscience research on drug use and addiction.
By Julian Savulescu and Bennett Foddy 
Former Brazilian President, Fernando Henrique Cardoso, has argued that the war on drugs has failed and cannabis should be decriminalised. He argued that the hardline approach has brought "disastrous" consequences for Latin America. Having just returned from Rio, one can only agree. One of us was staying with an eminent professor of philosophy. We were returning to her house with her 11 year old daughter, only to have our way blocked by police with machine guns. They were hunting a drug lord in the local favela – this road was the only escape route and they were preparing for possible altercation.
Cardoso highlights the practical failure of a zero-tolerance approach. A zero tolerance approach to a crime like taking drugs must always fail, in the same way as a zero-tolerance approach to alcohol, prostitution or drugs in sport will always fail. Paradoxically, the worst thing you could do to the drug lords in Rio is not to wage a war on them, but to decriminalise cocaine and marijuana. They would be out of business in one day. Supplies could be monitored, controlled and regulated – the harm to users and third parties significantly reduced.
The case for legalizing drugs has been made often, most recently by Cardoso and by Australia's foreign minister, Bob Carr, who this week co-signed a report declaring that 'the war on drugs has failed'. The argument is nearly always put forward in terms of the burdens that the drug war has imposed on us in terms of crime and public health. And it is true that these things give us good reason to abandon Nixon's war on drugs. But we so rarely hear a moral argument in favour of liberalizing drug laws. This is a mistake. Although experts have told us time and time again that things would be better without the drug war, politicians have ignored the expert advice because voters do not want drugs laws to be loosened. And voters feel this way not because they think they know better than the experts, but because they have moral objections to drug use. There is a hidden moral debate driving the war on drugs that we never seem to bring out in the open.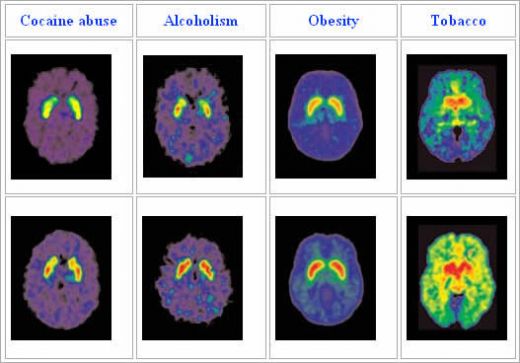 According to BBC News this week, the brains of some people "may be wired for addiction." A study has come out in the journal Science that presents evidence of abnormal brain structures that were found in drug addicts and their non-addicted siblings. The lead researcher, Dr Karen Ersche, was quoted by the BBC as saying that the study "shows that drug addiction is not a choice of lifestyle, it is a disorder of the brain and we need to recognize this."
Has the Ersche et al study in fact shown that drug addiction is not a lifestyle choice? Has it proven that drug addicts should be treated as innocent patients with medical problems rather than being subject to moral censure for their failure to exert self-control, and for their irresponsible and often deeply anti-social behaviour? No! In fact, it is likely that no possible neuroscientific evidence could show such a thing.