That people in all cultures around the world use plant drugs to heal, intoxicate, or enhance themselves is well known. What is less well known – at least to me – is that many cultures give drugs to their dogs to improve hunting success. A new paper in Journal of Ethnopharmacology by B.D. Bennett and R. Alarcón reviews the plants used in lowland Ecuador, Peru and elsewhere.
They find a wide variety of drugs used. Some are clearly medicinal or just hide the dog's scent. Others are intended as enhancers of night vision or smell. Some are psychoactive and intended to influence behaviour – make it walk straight, follow game tenaciously, be more alert, understand humans, or "not become a vagrant". Several drugs are hallucinogenic, which may appear bizarre – how could that possibly help? The authors suggest that in the right dose they might create synaesthesia or other forms of altered perception that actually make the dogs better hunters by changing their sensory gating. Is drugging dogs OK? Continue reading →
Written by Anke Snoek
Macquarie University
Many of us experience failure of self-control once in a while. These failures are often harmless, and may involve alcohol or food. Because we have experiences with these failures of self-control, we think that something similar is going on in cases of addiction or when people who can't control their eating on a regular basis. Because we fail to exercise willpower once in a while over food or alcohol, we think that people who regularly fail to control their eating or substance use, must be weak-willed. Just control yourself. Continue reading →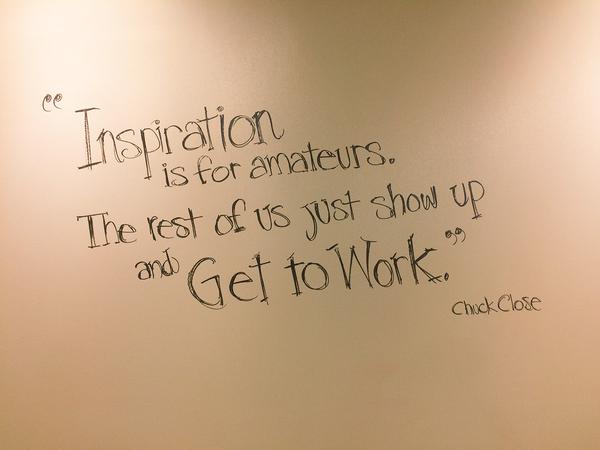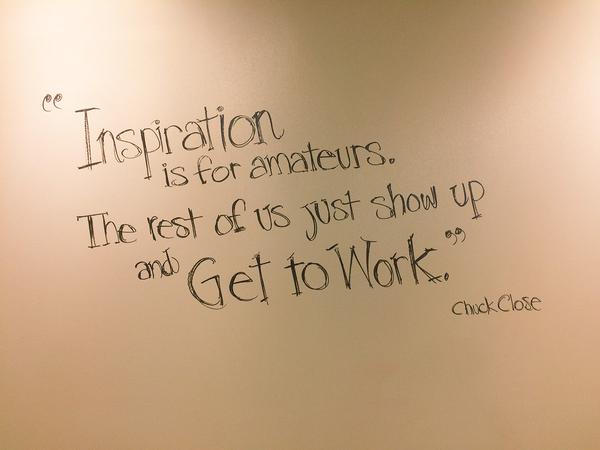 The internet and print media are happy to herald that movie director Lars Von Trier can't work without alcohol. He reports that he tried to be sober and went to AA meetings for half a year, but has now started drinking again in order to be able to work. This is a victory for those who believe that artists are more creative on drugs. As Von Trier himself ranted late last year, before going in rehab, he thinks that going clean will probably mean the end of his career. He probably won't be able to make movies at all, and what he will produce, will be 'shitty'. 'There is no creative expression of artistic value that has ever been produced by ex-drunkards and ex-drug-addicts. Who the hell would bother with a Rolling Stones without booze or with a Jimi Hendrix without heroin?' He states that he wrote the screenplay for Dogville during a 12-day drug binge, but working on the screenplay for Nymphomaniac, while sober, took him 18 months. Continue reading →
A study published in the Journal of Neuroscience (behind a paywall here, but see also a media report here a a few days ago suggests that cocaine addicts may have impairments in the neural circuits that are responsible for the prediction of emotional loss. In this post, I shall consider the implications that this finding might have for our understanding of addiction and the autonomy of addicted individuals.
Fixed Odd Betting Terminals (FOBTs) allow punters to bet up to £100 a time in casino games such as roulette. Bookmakers are allowed four terminals in each shop, and there are now around 35,000 of them in the UK. In the latest version of the Diagnostic and Statistical Manual of Mental Disorders (DSM-5) gambling disorder is described in the chapter on substance-disorder and related disorders. It was recently reported that industry-funded research showed that levels of 'problem gambling' among those using these machines ran at around 23%. Continue reading →
On Thursday 16th October, Professor Kenneth Kendler delivered his second (and final) Loebel Lecture, entitled 'The dappled causal world for psychiatric disorders: implications for psychiatric nosology'. You can view it online here or listen here.
Whilst Kendler's first lecture – summarised by Roger Crisp here – focused on empirical issues, the second lecture was more philosophical. Kendler's key question in the second lecture could perhaps be formulated as: Given the complex aetiology of mental disorders, how can we best understand and explain how they arise? Continue reading →
What causes psychiatric disorders, such as depression or alcohol abuse disorders? It's obvious that  background and upbringing often play a significant role, as do life events, such as losing one's spouse or one's job. And we also know now that genetic propensities are  important. But how do these different factors inter-relate with one another? For over three decades, these issues have been at the centre of the research of Oxford's first Loebel Lecturer, Professor Kenneth Kendler.
Professor Kendler is one of the world's leading, and most highly cited, psychiatric researchers. He uses a range of methods, including family studies, twin and adoption studies, and molecular genetics. He also has a serious interest in the philosophy of psychiatry. His first Loebel Lecture — The Genetic Epidemiology of Psychiatric and Substance Abuse Disorders: Multiple Levels, Interactions and Causal Loops – was presented at the Oxford Martin School on Wednesday 15 October 2014, and is now available on Youtube and as an MP3 audio file. Continue reading →
German MP Michael Hartmann was recently in the news because of his crystal meth use. The media was quick to compare Hartmann to other politicians who use other substances: the past marijuana use of Clinton and Obama, and the recent scandal around the crack addiction of Canadian mayor Rob Ford. The media also stresses that it is hypocritical that Michael Hartmann previously publicly opposed the use of cannabis. The media enforces the image most people have: all substance use is the same and equals addiction, low self-control and bad morals. Continue reading →
Recently a neuroscientist discovered he was a psychopath. He was studying the brain scans of psychopaths, and intended to use some brain scans of family members and one of himself for the control group. Now one of the brain scans from the control group show clear signs of psychopathy, so he thought he must have misplaced it. He checked the reference number, and found out it was his own brain! This came as a total surprise to him, he never showed any signs of psychopathy, yet, he was very convinced that if his brain scan showed similarities with that of psychopaths, he must be a psychopath himself. Retrospectively his wife admitted that she thought he had some of the signs like lacking in empathy, and he found some famous murderers in his family. Instead of hiding this intimate fact about himself, he wrote a book about it, showing how amazing brain scans are. His book argued that brain scans can detect a psychopath like him, who never had any compelling symptoms of psychopathy. Continue reading →
A new study among students, found that those who smoked cannabis performed better academically than their tobacco smoking, stigmatized peers. The study has been collecting data among students (8,331 in total) in grade 7,9 and 11 for 30 years, and noticed the following trends. While the use of tobacco around the 90ties decreased, the use of cannabis increased. While the use of tobacco became increasingly associated with a slow and painful death due to cancer, the cry for legalization of cannabis for medicinal purposes (for example to treats side effects of cancer treatment) gave cannabis a more positive image. The study emphasizes that performing worse academically has nothing to do with the substance tobacco itself. Although it is well known that cannabis can effect one's memory, no such effect is known about tobacco. The fact that tobacco users perform worse than cannabis users has all to do with changing social norms and the marginalizing of tobacco smokers. The study seems to suggest that it is a double effect: marginalized students will choose to smoke tobacco rather than cannabis, but this will marginalize them further. Students who use marijuana are more like the general population, so perform better academically than the marginalized group. Instead of zooming in on the effects of marginalization of tobacco smokers, the study chooses to warn again the normalization of cannabis use, which, according to the study, is a very dangerous substance, in many aspects as dangerous as tobacco. Non-users of tobacco or cannabis still perform better than cannabis users. The study wants to make a case against the legalization of cannabis.
Zinberg famously distinguished three aspects that determined the effect of a substance: the properties of the substance itself, the characteristics of the person taking them, and the social setting wherein the substance is taken. This study nicely illustrates the importance of setting, or social norms around substance use. It shows that setting determines more of the negative effects of the substance than the properties of the substance itself, and how hard it is to determine the negative effects of a substance separated from the social context. It shows that the attractiveness of certain substances is more determined by their social status than by their properties. Many studies have also shown that the effect of a substance in a vulnerable population is different than in a general population. The famous veteran study of Robins showed that Vietnam veterans who became dependent on heroin in Vietnam, had no problems giving up their habits once returned to the United States. The general population mostly succeeds better in the recreational or temporarily use of a substance, because they have more incentives to control their use, and less other problems to self-medicate for. Continue reading →