This essay, by Oxford undergraduate student Fionn O'Donovan, is one of the four shortlisted essays in the undergraduate category of the inaugural Oxford Uehiro Prize in Practical Ethics.
In light of the value of personal relationships, is immortality desirable?
In the future it is likely that advances in medicine will grant us the opportunity to prevent the process of ageing. The question of whether eternal life would be a good thing will then be of the utmost practical importance to humanity. In this essay, I claim that it would be, and that Williams' concerns about immortality[1] can be assuaged with consideration of how life always gives us at least an opportunity to realise something commonly held to be incommensurably valuable, namely good relationships with others. I note here that, for the purposes of this essay, I assume there is no afterlife. I also want to note that the issues of immortality and euthanasia are linked: a similar question about whether death is ever desirable is central to debate on both. Therefore, many of the considerations I present below could also be used to support a more pro-life view on euthanasia. Continue reading →
This essay, by Oxford graduate student Miles Unterreiner, is one of the two finalists in the graduate category of the inaugural Oxford Uehiro Prize in Practical Ethics. Miles will be presenting this paper, along with three other finalists, at the 12th March final.
May the state limit the free speech of individuals who advocate against vaccines intended to combat infectious disease?

"Freedom is the most contagious virus known to man."
-Hubert H. Humphrey
Philosophical arguments concerning freedom of speech have traditionally focused upon which types of expression the state apparatus may justly limit, and under which circumstances it may do so. The state has therefore been the locus of history's most celebrated works on the subject, including John Milton's Areopagitica (1644), chapter 20 of Spinoza's Tractatus Theologico-Politicus (1670), and perhaps most famously J.S. Mill's On Liberty (1859). Mill's argument in favor of the free exchange of ideas remains today the most lasting and the most relevant, and his formulation of the "harm principle" – that "the only purpose for which power can be rightfully exercised over any member of a civilized community, against his will, is to prevent harm to others" – continues to undergird significant components of law and policy in industrialized democracies today.[1] Continue reading →
The latest issue of the Journal of Medical Ethics is out, and in it, Professor Nigel Biggar—an Oxford theologian—argues that "religion" should have a place in secular medicine (click here for a link to the article).
Some people will feel a shiver go down their spines—and not only the non-religious. After all, different religions require different things, and sometimes they come to opposite conclusions. So whose religion, exactly, does Professor Biggar have in mind, and what kind of "place" is he trying to make a case for?
by Hannah Maslen, Julian Savulescu and Carin Hunt
A study examining pharmaceutical cognitive enhancement found that participants' subjective enjoyment of various memory and problem-solving tasks was significantly greater when they had taken modafinil (a drug originally developed for narcolepsy) compared with placebo, but that mood ratings overall were not affected (Muller at al 2013). The authors of the paper therefore concluded that, in addition to the various performance effects, 'an important finding of this study is that there was a striking increase in task motivation'. Whilst a lot of attention has been paid to the ethical implications of enhancing cognitive performance, much less has been paid to the striking task-motivation finding. We suggest, however, that motivation enhancement might be the more contentious effect, from an ethical point of view. Continue reading →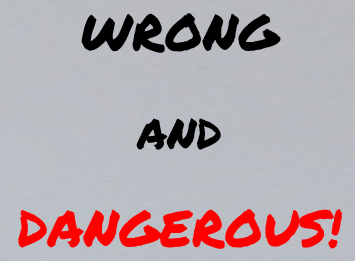 During my master's research on human enhancement I did a lot of talks about cognitive enhancement to the general public. Back then I compiled a list of recurring biases I noticed during the subsequent discussions, as well as some tentative techniques to solve them. The paper "Cognitive biases can affect moral intuitions about cognitive enhancement" already explores the possible effects of some of the biases on my list: status quo bias, loss aversion, risk aversion and omission bias; besides those four, the ones that I more often came across were:
Zero risk bias
This was by far the most glaringly recurring one. It might be a mixture of status quo bias and risk aversion, but I don't know the name of any bias in the cognitive bias literature which specifically matches it. So this might be one likely to be overlooked.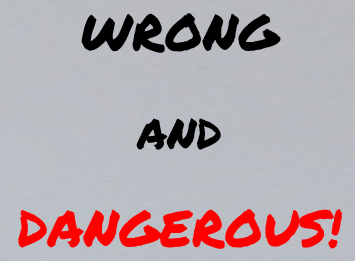 People would compare cognitive enhancer's risks with absence of risks. If it had a risk greater than zero, they would mentally classify it as risky. However, this overlooks two things. Firstly, not taking a cognitive enhancement also has several risks. Sandberg, A., & Savulescu, J. (2011) notice how many deaths, accidents, injuries and so on are caused by decisions of cognitive deprived individuals. Secondly, most people committing this bias were already on a cognitive enhancer, which was known to be pretty risky, namely, caffeine. Continue reading →
On the supposed distinction between culture and religion: A brief comment on Sir James Munby's decision in the matter of B and G (children)
By Brian D. Earp (@briandavidearp)
Introduction
What is the difference between 'culture' and 'religion' … ? From a legal standpoint, this question is important: practices which may be described as being 'religious' in nature are typically afforded much greater protection from interference by the state than those that are understood as being 'merely' cultural. One key area in which this distinction is commonly drawn is with respect to the non-therapeutic alterations of children's genitals. When such alteration is done to female children, it is often said to be a 'cultural' practice that does not deserve legal protection; whereas, when it is done to male children, it is commonly said to be a 'religious' practice – at least for some groups – and must therefore not be restricted (much less forbidden) by law.
Is this a valid distinction?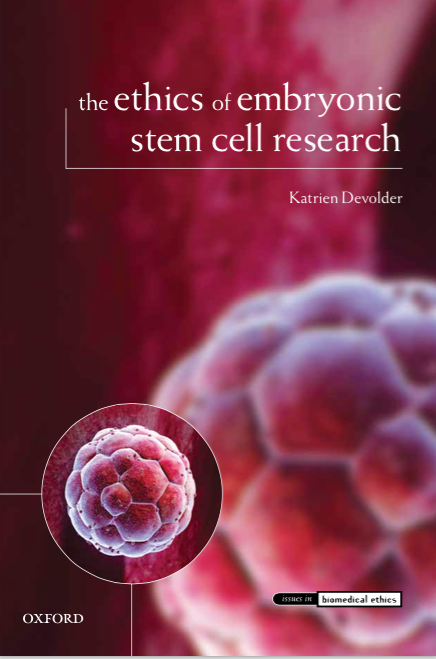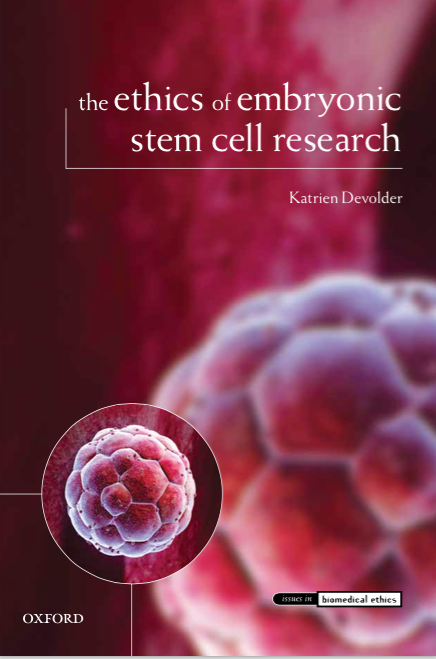 There is wide agreement that embryonic stem cell research holds unique promise for developing therapies for currently incurable diseases and conditions, and for important biomedical research. However, as it is currently done, the isolation of embryonic stem cells involves a process in which an early embryo is destroyed, which many find highly problematic.
This has resulted in what I refer to in my book as
The Problem. Either one supports embryonic stem cell research and accepts resulting embryo destruction, or one opposes embryonic stem cell research and accepts that the potential benefits of this research will be foregone. Continue reading →
I was recently lucky enough to receive an advance copy of Charles Camosy's forthcoming book to review – 'Beyond the abortion wars: a way forward for a new generation'. In this book, Camosy masterfully traverses the 'battleground' between the 'pro-life' and 'pro-choice'1 camps in order to show that this battleground is in fact no such thing. In fact, as Camosy notes, the majority of the American public actually agree on a middle-ground position on abortion. Despite what one might think from reading certain media outlets and Twitter wars, there is actually a large consensus in the public regarding abortion. This insight is deceptively powerful. By demonstrating the areas of agreement, Camosy is able to help guide us beyond the abortion wars to allow a way forward for a new generation.
An elegant example of biopsychosocial (BPS) impacts on our health has been reported today.
It has long been reported that chronic stress reduces fertility: it reduces libidos, reduces the likelihood of a pregnancy, and increases the risk of miscarriage.
Scientists from the University of Berkeley have shown that blocking the gene for a hormone – called gonadotropin inhibitory hormone (GnIH) removes the impact of the stress on fertility levels in rats, and restored a normal rate of pregnancy.
If this translates to humans, it could have major impact. According to the University of Berkeley press release:
"Stress is thought to be a major contributor to today's high levels of infertility: Approximately three-quarters of healthy couples under 30 have trouble conceiving within three months of first trying, while 15 percent are unable to conceive after a year."
The BPS model explores causal interaction between the biological, psychological, and social factors in illness (usually in the context of understanding mental illness). This might be one of the more simple biopsychosocial interactions. Kenneth Kendler's fascinating Loebel Lecture series unpicked some complex interactions (video and audio available on the Oxford Loebel Lectures and Research Programme website).
But it raises an interesting ethical question, and one that frequently arises in the enhancement debate. Should we take a biological solution, when an environmental solution is available?
Consider:
An 11 year-old girl, J.J., is diagnosed with high-risk acute lymphoblastic leukemia, a type of cancer that arises in the bone marrow. She is put on a 32-day course of chemotherapy with an estimated success rate of over 90%. Her doctors don't know of anyone who has survived this illness without such a course of treatment. However, after just 10 days, her mother withdraws her consent to J.J.'s chemotherapy in order to pursue alternative, non-western remedies. J.J. doesn't object, but both of her doctors believe that J.J. doesn't understand either her illness or the importance of the treatment she is on. In all matters, she defers to her mother who is also her surrogate decision maker. The hospital in which J.J. is a patient appeals to Child Services, stating that by ceasing treatment J.J.'s mother has put J.J. into the position of a child in need of protection. Such a status would permit the hospital to continue treatment despite disagreement from J.J's mother (in her capacity as surrogate decision maker). The case goes to trial, and a ruling is made in favour of J.J.'s mother. J.J. is taken out of the hospital in order to pursue non-western treatment alternatives. It is very likely that J.J. will die. Continue reading →