The UK government has announced plans to review the possibility of stripping drug addicts, alcoholics and obese individuals of benefits if they refuse treatment for their conditions. In support of the review, a consultation paper claims that the review is intended to ". . . consider how best to support those suffering from long-term yet treatable conditions back into work or to remain in work."
One concern that has been raised against the plans is that stripping these individuals of their benefits is unlikely to be effective in getting them to seek treatment, with the Mirror reporting one campaigner as suggesting that "(this strategy) didn't work in the Victorian times, (and) it's not going to work now".
In this post, I shall consider a challenge to the lawfulness of the proposals that is based on the claim that they would coerce individuals into accepting treatment. This is in fact a challenge that Sarah Woolaston, chair of the Health Select Committee has herself raised.
1. The fact that you disagree with the author's conclusion is not a reason for advising against publication. Quite the contrary, in fact. You have been selected as a peer reviewer because of your eminence, which means (let's face it), your conservatism. Accordingly if you think the conclusion is wrong, it is far more likely to generate interest and debate than if you agree with it.
2. A very long review will simply indicate to the editors that you've got too much time on your hands. And if you have, that probably indicates that you're not publishing enough yourself. Accordingly excessive length indicates that you're not appropriately qualified. Continue reading →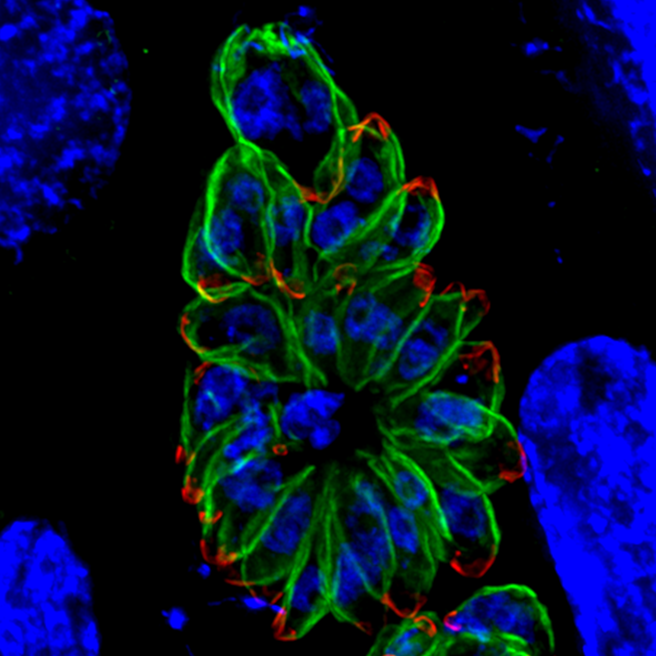 Many people are suspicious about being manipulated in their emotions, thoughts or behaviour by external influences, may those be drugs or advertising. However, it seems that – unbeknown to most of us – within our own bodies exist a considerable number of foreign entities. These entities can change our psychology to a surprisingly large degree. And they pursue their own interests – which do not necessarily coincide with ours.
by Dominic Wilkinson @Neonatalethics
In California, in the last week, there have been further motions in a long running lawsuit relating to a brain-dead child. Oakland teenager Jahi McMath died after a tonsillectomy in December 2013. However, her parents rejected the medical diagnosis of brain death, and despite a Californian court providing judicial backing for doctors' determination, organized for her to have a tracheostomy and be transferred to another medical facility. More than 18 months later it appears that Jahi's heart is still beating and she is still connected to a breathing machine somewhere in New Jersey. Continue reading →
Last week I attended a conference on the science of consciousness in Helsinki. While there, I attended a very interesting session on the Minimally Conscious State (MCS). This is a state that follows severe brain damage. Those diagnosed as MCS are thought to have some kind of conscious mental life, unlike those in Vegetative State. If that is right – so say many bioethicists and scientists – then the moral implications are profound. But what kind of conscious mental life is a minimally conscious mental life? What kind of evidence can we muster for an answer to this question? And what is the moral significance of whatever answer we favor? One takeaway from the session (for me, at least): it's complicated.
Authors: William Isdale & Julian Savulescu
An edited version of this post was published by The Conversation
Last week the Federal Government announced that there would be a review of Australia's tissue and organ transplantation systems. The impetus for the review appears to be continually disappointing donation rates, despite the adoption of a national reform agenda in 2008.
Since 2008 there has been an increase from 12.1 dpmp  (donations per million population) to a peak of 16.9 in 2013 – but the dip last year (to 16.1) indicates that new policies need to be considered if rates are to be substantially increased.
Australia's donation levels remain considerably below world's best practice, even after adjusting for rates and types of mortality. At least twenty countries achieve better donation rates than Australia, including comparable countries like Belgium (29.9), USA (25.9), France (25.5) and the UK (20.8).
The review will focus in particular on the role of the national Organ and Tissue Authority,  which helps coordinate donation services. However, many of the key policy settings are in the hands of state and territory governments.
It is time to go beyond improving the mechanisms for implementing existing laws, and to consider more fundamental changes to organ procurement in Australia.
By Hannah Maslen, Jonathan Pugh and Julian Savulescu
According to the NHS, the number of hospital admissions across the UK for teenagers with eating disorders has nearly doubled in the last three years. In a previous post, we discussed some ethical issues relating to the use of deep brain stimulation (DBS) to treat anorexia nervosa (AN). Although the trials of this potential treatment are still in very early, investigational stages (and may not necessarily become an approved treatment), the invasive nature of the intervention and the vulnerability of the potential patients are such that anticipatory ethical analysis is warranted. In this post, we show how different possible mechanisms of intervention raise different questions for philosophers to address. The prospect of intervening directly in the brain prompts exploration of the relationships between a patient's various mental phenomena, autonomy and identity. Continue reading →
Written by Johann Ahola-Launonen
University of Helsinki
How should bioethical discussion be? The academic debate entails a tension between different parties, which often are difficult to compare. To mention some, for example, some draw from the tradition of liberal consequentialism and demand for rationalism and the avoidance of lofty moral arguments. Others descend from the teleological and communitarian tradition, emphasizing that the moral issues ought to be holistically confronted in their complexity, accepting that they cannot be analyzed in logical, reasonable fragments[1]. Continue reading →
Let us suppose we have a treatment and we want to find out if it works. Call this treatment drug X. While we have observational data that it works—that is, patients say it works or, that it appears to work given certain tests—observational data can be misleading. As Edzard Ernst writes:
Whenever a patient or a group of patients receive a medical treatment and subsequently experience improvements, we automatically assume that the improvement was caused by the intervention. This logical fallacy can be very misleading […] Of course, it could be the treatment—but there are many other possibilities as well. Continue reading →