Guest Post by Bill Gardner @Bill_Gardner
Many researchers and physicians assert that randomized clinical trials (RCTs) are the "gold standard" for evidence about what works in medicine. But many others have pointed to both strengths and limitations in RCTs (see, for example, Austin Frakt's comments on Angus Deaton here). Nancy Cartwright is a major philosopher of science. In this Lancet paper she provides insights into why RCTs are so highly valued and also why they are by themselves insufficient to answer the most important questions in medicine.
By Dominic Wilkinson @NeonatalEthics
The UK supreme court last week awarded a woman £5 million in compensation after her obstetrician failed to warn her of a risk that she would have difficulty delivering her baby. Over on the JME Blog Kirsty Keywood discusses some interesting and important legal elements of this judgment for the practice of informed consent and how this will be evaluated in negligence claims.
However, the case raises one important ethical issue. Several expert witnesses in the Montgomery case testified that informing women of even very low risks of complications of vaginal birth would likely lead to a significant increase in the number of women choosing elective caesarean section.
If that is true, would it be justified for doctors to deliberately not discuss such risks? Continue reading →
Imagine a huge pile of unwashed dishes reminds you that you should clean your kitchen. Would you rather take a pill that increases your ability to clean very elaborately or one that helps you get off the couch and actually bring yourself to start cleaning? No hard decision for me…
Certain substances like methylphenidate can not only enhance cognition, but also motivation or, to be more precise, self-regulation. This is not too surprising as treating conditions associated with decreased self-regulation like ADHD often is a main purpose of such medication. Continue reading →
Many share an intuition that self-consciousness is highly morally significant. Some hold that self-consciousness significantly enhances an entity's moral status. Others hold self-consciousness underwrites the attribution of so-called personhood (or full moral status) to self-conscious entities. On such views, self-consciousness is highly morally significant: the fact that an entity is self-conscious generates strong moral reasons to treat that entity in certain ways (reasons that, for example, make killing such entities a very serious matter).
Why believe that? Continue reading →
This essay, by Oxford undergraduate student Fionn O'Donovan, is one of the four shortlisted essays in the undergraduate category of the inaugural Oxford Uehiro Prize in Practical Ethics.
In light of the value of personal relationships, is immortality desirable?
In the future it is likely that advances in medicine will grant us the opportunity to prevent the process of ageing. The question of whether eternal life would be a good thing will then be of the utmost practical importance to humanity. In this essay, I claim that it would be, and that Williams' concerns about immortality[1] can be assuaged with consideration of how life always gives us at least an opportunity to realise something commonly held to be incommensurably valuable, namely good relationships with others. I note here that, for the purposes of this essay, I assume there is no afterlife. I also want to note that the issues of immortality and euthanasia are linked: a similar question about whether death is ever desirable is central to debate on both. Therefore, many of the considerations I present below could also be used to support a more pro-life view on euthanasia. Continue reading →
This essay, by Oxford graduate student Miles Unterreiner, is one of the two finalists in the graduate category of the inaugural Oxford Uehiro Prize in Practical Ethics. Miles will be presenting this paper, along with three other finalists, at the 12th March final.
May the state limit the free speech of individuals who advocate against vaccines intended to combat infectious disease?

"Freedom is the most contagious virus known to man."
-Hubert H. Humphrey
Philosophical arguments concerning freedom of speech have traditionally focused upon which types of expression the state apparatus may justly limit, and under which circumstances it may do so. The state has therefore been the locus of history's most celebrated works on the subject, including John Milton's Areopagitica (1644), chapter 20 of Spinoza's Tractatus Theologico-Politicus (1670), and perhaps most famously J.S. Mill's On Liberty (1859). Mill's argument in favor of the free exchange of ideas remains today the most lasting and the most relevant, and his formulation of the "harm principle" – that "the only purpose for which power can be rightfully exercised over any member of a civilized community, against his will, is to prevent harm to others" – continues to undergird significant components of law and policy in industrialized democracies today.[1] Continue reading →
The latest issue of the Journal of Medical Ethics is out, and in it, Professor Nigel Biggar—an Oxford theologian—argues that "religion" should have a place in secular medicine (click here for a link to the article).
Some people will feel a shiver go down their spines—and not only the non-religious. After all, different religions require different things, and sometimes they come to opposite conclusions. So whose religion, exactly, does Professor Biggar have in mind, and what kind of "place" is he trying to make a case for?
by Hannah Maslen, Julian Savulescu and Carin Hunt
A study examining pharmaceutical cognitive enhancement found that participants' subjective enjoyment of various memory and problem-solving tasks was significantly greater when they had taken modafinil (a drug originally developed for narcolepsy) compared with placebo, but that mood ratings overall were not affected (Muller at al 2013). The authors of the paper therefore concluded that, in addition to the various performance effects, 'an important finding of this study is that there was a striking increase in task motivation'. Whilst a lot of attention has been paid to the ethical implications of enhancing cognitive performance, much less has been paid to the striking task-motivation finding. We suggest, however, that motivation enhancement might be the more contentious effect, from an ethical point of view. Continue reading →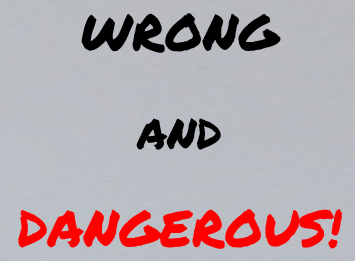 During my master's research on human enhancement I did a lot of talks about cognitive enhancement to the general public. Back then I compiled a list of recurring biases I noticed during the subsequent discussions, as well as some tentative techniques to solve them. The paper "Cognitive biases can affect moral intuitions about cognitive enhancement" already explores the possible effects of some of the biases on my list: status quo bias, loss aversion, risk aversion and omission bias; besides those four, the ones that I more often came across were:
Zero risk bias
This was by far the most glaringly recurring one. It might be a mixture of status quo bias and risk aversion, but I don't know the name of any bias in the cognitive bias literature which specifically matches it. So this might be one likely to be overlooked.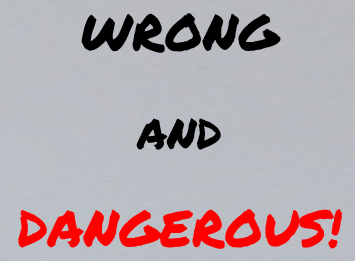 People would compare cognitive enhancer's risks with absence of risks. If it had a risk greater than zero, they would mentally classify it as risky. However, this overlooks two things. Firstly, not taking a cognitive enhancement also has several risks. Sandberg, A., & Savulescu, J. (2011) notice how many deaths, accidents, injuries and so on are caused by decisions of cognitive deprived individuals. Secondly, most people committing this bias were already on a cognitive enhancer, which was known to be pretty risky, namely, caffeine. Continue reading →
On the supposed distinction between culture and religion: A brief comment on Sir James Munby's decision in the matter of B and G (children)
By Brian D. Earp (@briandavidearp)
Introduction
What is the difference between 'culture' and 'religion' … ? From a legal standpoint, this question is important: practices which may be described as being 'religious' in nature are typically afforded much greater protection from interference by the state than those that are understood as being 'merely' cultural. One key area in which this distinction is commonly drawn is with respect to the non-therapeutic alterations of children's genitals. When such alteration is done to female children, it is often said to be a 'cultural' practice that does not deserve legal protection; whereas, when it is done to male children, it is commonly said to be a 'religious' practice – at least for some groups – and must therefore not be restricted (much less forbidden) by law.
Is this a valid distinction?