It has become commonplace in recent years to note that the 'abortion debate' in America has become entrenched. Indeed, there seem to be few issues in contemporary politics that elicit less common ground than the abortion debate finds in its stalwartly pro-choice and pro-life opponents. It is just as common, if not more so, these days to speak of the 'attack on Roe v. Wade' or 'the attack on women's rights,' particularly in light of recent findings that more abortion restrictions were enacted between 2011 and 2013 in the U.S. than in the entire previous decade. Now more than ever, especially for the pro-choice movement, it is necessary to conceptualize novel approaches to the questions of the beginning, end, and quality of life that sit at the heart of the abortion debate. Here I examine a recent case and how it has the potential to advance this debate. Continue reading →
Philip Seymour Hoffman is dead. Probably due to an overdose of heroin. Hoffman didn't have to die if he wasn't so ashamed of his substance use that he did it in secrecy. Because he overdosed alone, no one could call an ambulance on him that would have probably saved his life. http://truth-out.org/news/item/21645-philip-seymour-hoffman-didnt-have-to-die#.UvAI48u3dcc.facebook Some are using the media attention surrounding his death to push for better drug laws. Some want to treat heroin addicts with heroin while some simply want to draw attention to a secret demographic: high educated, rich, white, middle age heroin users. Both attempts try to destigmatise heroin use. Continue reading →
Follow Brian on Twitter by clicking here.
Female genital mutilation (FGM) and male circumcision: time to confront the double standard  
This month, the Guardian launched a campaign in conjunction with Change.org (the petition is here) to end "female genital mutilation" (FGM) in the UK—see Dominic Wilkinson's recent analysis on this blog. I support this campaign and I believe that FGM is impermissible. Indeed, I think that all children, whether female, intersex, or male, should be protected from having parts of their genitals removed unless there is a pressing medical indication; I think this is so regardless of the cultural or religious affiliations of the child's parents; and I have given some arguments for this view here, here, here, here, and here. But note that some commentators are loath to accept so broadly applied an ethical principle: to discuss FGM in the same breath as male circumcision, they think, is to "trivialize" the former and to cause all manner of moral confusion.
Consider these recent tweets by Michael Shermer, the prominent American "skeptic" and promoter of science and rationalism:



This sort of view appears to be common. One frequent claim is that FGM is analogous to "castration" or a "total penectomy," such that any sort of comparison between it and male circumcision is entirely inappropriate (see this paper for further discussion). Some other common arguments are these:
Female genital mutilation and male circumcision are totally different. FGM is necessarily barbaric and crippling ("always torture," according to Tanya Gold), whereas male circumcision is no big deal. Male circumcision is a "minor" intervention that might even confer health benefits, whereas FGM is a drastic intervention with no health benefits, and only causes harm. The "prime motive" for FGM is to control women's sexuality (cf. Shermer in the tweets above); it is inherently sexist and discriminatory and is an expression of male power and domination. Male circumcision, by contrast, has nothing to do with controlling male sexuality – it's "just a snip" and in any case "men don't complain." FGM eliminates the enjoyment of sex, whereas male circumcision has no meaningful effects on sexual sensation or satisfaction. It is perfectly reasonable to oppose all forms of female genital cutting while at the same time accepting or even endorsing infant male circumcision.
Yet almost every one of these claims is untrue, or is severely misleading at best. Such views derive from a superficial understanding of both FGM and male circumcision; and they are inconsistent with the latest critical scholarship concerning these and related practices. Their constant repetition in popular discourse, therefore—including by those like Shermer with a large and loyal audience base—is unhelpful to advancing moral debate.
It has been an interesting week awaiting the announced reforms on the alcohol laws in New South Wales, Australia. After another incident with alcohol fuelled violence where a young boy died due to an unprovoked single punch, the family of this young man, Thomas Kelly, submitted a petition asking for intoxication to be taken into account in sentencing as a mandatory aggravating factor, rather than a mitigating factor, which is now sometimes the case. While the government reflected on what to do about alcohol induced violence, the discussion in the media sparked up high.
1. Should intoxication be an aggravating or mitigating factor?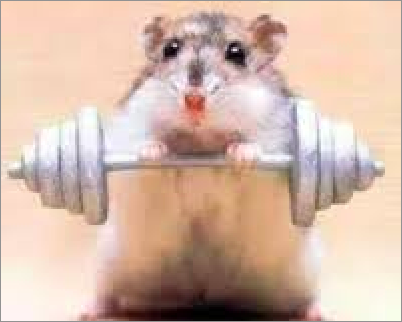 In his article in the Pacific Standard last week, author Bruce Grierson discusses the emerging scientific evidence that the 'will to work out' might be genetically determined. Grierson describes a 'marathon mouse', the descendant of a long line of mice bred for their love of exercise, and a 94-year-old woman called Olga, who is an athletic anomaly. Both the mouse and Olga love to work out. The mouse goes straight to his wheel when he wakes up, running kilometers at a time and Olga – a track and field amateur – still competes in 11 different events. Grierson suggests that cracking the code for intrinsic motivation to exercise would lead to the possibility of synthesizing its biochemical signature: 'Why not a pill that would make us want to work out?', he asks. Such a possibility adds an interesting dimension to the debate about enhancement in sport, and to enhancement debates more generally. Continue reading →
'Between the NHS and social care, there must be total commitment to ensuring that interaction is paperless, and that, with a patient's consent, their full medical history can follow them around the system seamlessly.' So said Jeremy Hunt,the Health Secretary, on 16 January 2013. And NHS England say that: 'Our vision is for a fully integrated digital patient record across all care settings by 2018'.
It sounds like a good idea. It's not. Or not in its present form. Many of the concerns that have been expressed relate to privacy/confidentiality. Those concerns are real. But even if they can be satisfactorily addressed, electronic health records have the potential to do great harm. They divert attention from the patient to the screen, and they cause clinical skills to atrophy.
David Loxterkamp recently observed that the computer in the consulting room is a Frankenstein-like creature: '….we have created a place in our exam rooms for a computer that needs our care and feeding. It now directs the flow and purpose of an encounter that once unfolded organically according to the particular needs of the patient.' The electronic servant becomes the master. Continue reading →
By Luke J Davies. Follow Luke on Twitter.
Last week the upper house of the Belgian Federal Parliament voted (50 to 17) that euthanasia should be legal for children suffering from a terminal illness that is causing severe physical pain. [1] The bill legalizing the practice requires that the child understand what euthanasia is, and that parents provide their written consent. Unlike the Netherlands, which allows euthanasia for children over the age of 12, there will be no minimum age in Belgium. (Find the story here, here, here, and here.)
The passing of this bill, which has yet to be turned into a law [2], has been met with severe criticism in Belgium and abroad, mostly from religious and conservative groups. From what I have read, there are three main lines of argument against allowing euthanasia for children. The first maintains that allowing euthanasia for children is the first in a long series of steps that will lead to some Third Reich-like eugenics program. The second maintains that children do not have the capacity to make a decision to be euthanized. The third maintains that the legalization of euthanasia for children would lead to parents or health care professionals putting pressure on children to opt for that choice. I believe that each of these arguments fails to demonstrate that the bill should not pass, and will spend the remainder of this post explaining why.