Written by Anke Snoek
Macquarie University
I have a 3 year old who doesn't eat. He seems not to be interested in food in general. We were offered many explanations for why he doesn't eat and most specialists suspect a psychological source for his lack of appetite. But recently a friend suggested that maybe there is something wrong with the muscles in his mouth that makes it hard to swallow. I wondered: why didn't I get offered more of these physical explanations as opposed to psychological ones? What makes 'not eating' almost by definition a mental disorder for most people? What other behaviour are we inclined to label as a mental disorder rather than staying open for other explanations? Continue reading →
There is a long overdue crisis of confidence in the biological and medical sciences. It would be nice – though perhaps rather ambitious – to think that it could transmute into a culture of humility.
A recent comment in Nature observes that: 'An unpublished 2015 survey by the American Society for Cell Biology found that more than two-thirds of respondents had on at least one occasion been unable to reproduce published results. Biomedical researchers from drug companies have reported that one-quarter or fewer of high-profile papers are reproducible.'
Reproducibility of results is one of the girders underpinning conventional science. The Nature article acknowledges this: it is accompanied by a cartoon showing the crumbling edifice of 'Robust Science.'
As the unwarranted confidence of scientists teeters and falls, what will – and what should – happen to bioethics?
A study published last week in the journal Cell has led to speculation that a powerful new gene editing technique is about to be developed.
Gene editing has received widespread media coverage over the past few months. Most of the excitement has centred on a specific gene editing technique, the CRISPR-cas9 system. Research conducted with CRISPR-cas9 on human embryos has been highly controversial, at least partly because some people fear it will lead to gene editing being used to alter the human germline for clinical applications, and will have unpredictable effects on future generations.
Brenda Kelly and Charles Foster
Female Genital Mutilation ('FGM') is a term covering various procedures involving partial or total removal of the external female genitalia or other injury to the female genital organs for non-medical reasons (WHO, 2012). It can be associated with immediate and long-term physical and psychological health problems. FGM is prevalent in Africa, Middle East and South East Asia as well as within diaspora communities from these countries
The Government, keenly aware of the political capital in FGM, has come down hard. The Serious Crime Act 2015 makes it mandatory to report to the police cases of FGM in girls under the age of 18. While we have some issues with that requirement, it is at least concordant with the general law of child protection.
What is of more concern is the requirement, introduced by the cowardly device of a Ministerial Direction and after the most cursory consultation (in which the GMC and the RCOG hardly covered themselves in glory), by which healthcare professionals, from October 2015, are legally obliged to submit patient-identifiable information to the Department of Health ('DOH') on every female patient with FGM who presents for whatever reason, through the Enhanced Dataset Collection (EDC). The majority of these women will have undergone FGM in their country of origin prior to coming to the UK. Continue reading →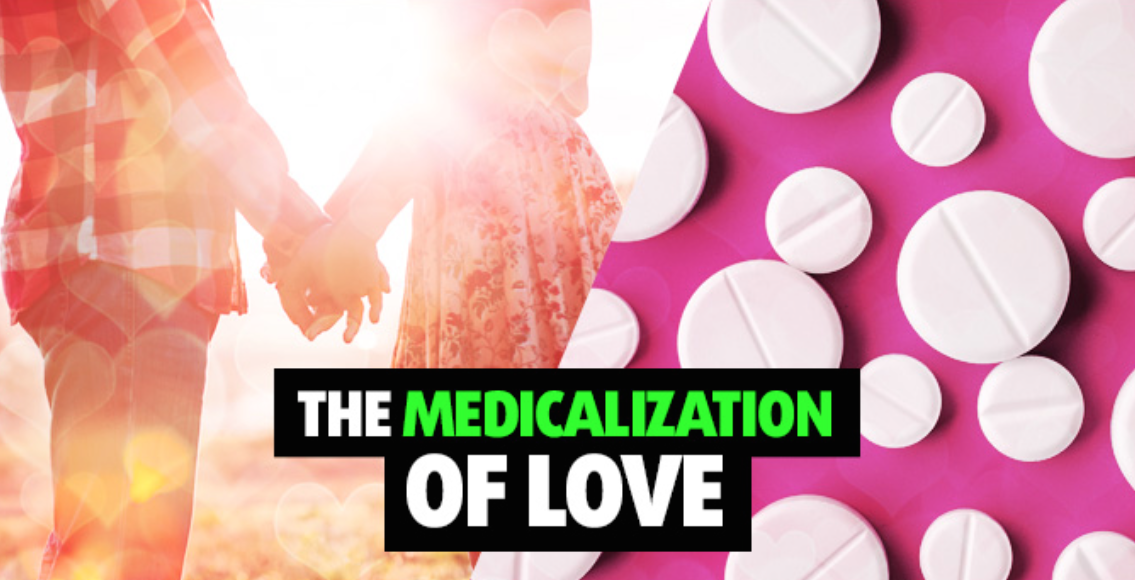 Just out today is a podcast interview for Smart Drug Smarts between host Jesse Lawler and interviewee Brian D. Earp on "The Medicalization of Love" (title taken from a recent paper with Anders Sandberg and Julian Savulescu, available from the Cambridge Quarterly of Healthcare Ethics, here).
Below is the abstract and link to the interview:
Abstract
What is love? A loaded question with the potential to lead us down multiple rabbit holes (and, if you grew up in the 90s, evoke memories of the Haddaway song). In episode #95, Jesse welcomes Brian D. Earp on board for a thought-provoking conversation about the possibilities and ethics of making biochemical tweaks to this most celebrated of human emotions. With a topic like "manipulating love," the discussion moves between the realms of neuroscience, psychology and transhumanist philosophy.
http://smartdrugsmarts.com/episode-95-medicalization-of-love/ 
Reference 
Earp, B. D., Sandberg, A., & Savulescu, J. (2015). The medicalization of love. Cambridge Quarterly of Healthcare Ethics, Vol. 24, No. 3, 323–336.
A couple of weeks ago, in an airport bar, I met the foundation of modern bioethics.
I was crawling back to London: he was heading to JFK.
'I usually fly First', was his opening, as we sat on those vertiginous stools. 'So I'm usually in the Lounge. But it's good to be reminded how the other half live.' I was glad, for about a minute, to be part of his democratic education.
He'd had quite a start on me, and was several G & Ts down when I arrived. That might have loosened his tongue. Or perhaps, and probably, he was as keen when sober to talk obsessively, self-referentially and self-reverentially about himself.  Continue reading →
Written by Benjamin Pojer and Daniel D'Hotman
Faculty of Medicine, Nursing and Health Science, Monash University
 Oxford Uehiro Centre for Practical Ethics, University of Oxford
A recent review published in the European Journal of Neuropsychopharmacology (1) on the efficacy and safety of modafinil in a population of healthy people has found that the drug "appears to consistently engender enhancement of attention, executive functions, and learning" without "preponderances for side effects or mood changes". Modafinil, a medication prescribed in the treatment of narcolepsy and other sleep disorders, has gained popularity in recent years as a means of increasing alertness and focus. Informal surveys suggest that up to one in five undergraduate university students in the UK admit to using the drug as a study aid (2). Previously, the unknown safety profile of modafinil has been an obstacle to its more widespread use as a cognitive enhancer. Admittedly, the long-term consequences of modafinil use remain unclear, however, given its growing popularity, this gap in the literature should not preclude a discussion of the ethics of the drug's use for cognitive enhancement. Continue reading →
Anke Snoek
Macquarie University
If you break a leg or have a cold, it probably wouldn't affect your identity at all. But when you have an invasive, chronic illness, it will probably change your way of being in the world, and the way you perceive yourself. Our body is the vehicle with which we interact with the world. There are many personal accounts in the disability bioethics literature on how a chronic illness affects one's sense of being. For example, in the work of Kay Toombs, who was diagnosed with multiple sclerosis, or Havi Carel, who was diagnosed with lymphangioleiomyomatosis (LAM), a rare lung disease. Both describe how their illnesses gradually changed their identities, their senses of being.
For his role in the new movie Southpaw, Jake Gyllenhaal gained 45 lbs (20 kgs) of muscle in six months. Many praised Gyllenhall for his dedication in undergoing this remarkable physical transformation. Few have questioned whether this achievement was aided by the use of performance enhancing drugs (PEDs). Some in the bodybuilding community claim that such massive weight gain would be nearly impossible without the use of steroids. For experienced bodybuilders, it is considered an accomplishment to gain 7-10 pounds of muscle in a year "naturally". Training in combination with taking human growth hormone (HGH) can add 4.6 pounds of lean muscle mass, in three weeks.