Anke Snoek
Macquarie University
If you break a leg or have a cold, it probably wouldn't affect your identity at all. But when you have an invasive, chronic illness, it will probably change your way of being in the world, and the way you perceive yourself. Our body is the vehicle with which we interact with the world. There are many personal accounts in the disability bioethics literature on how a chronic illness affects one's sense of being. For example, in the work of Kay Toombs, who was diagnosed with multiple sclerosis, or Havi Carel, who was diagnosed with lymphangioleiomyomatosis (LAM), a rare lung disease. Both describe how their illnesses gradually changed their identities, their senses of being.
For his role in the new movie Southpaw, Jake Gyllenhaal gained 45 lbs (20 kgs) of muscle in six months. Many praised Gyllenhall for his dedication in undergoing this remarkable physical transformation. Few have questioned whether this achievement was aided by the use of performance enhancing drugs (PEDs). Some in the bodybuilding community claim that such massive weight gain would be nearly impossible without the use of steroids. For experienced bodybuilders, it is considered an accomplishment to gain 7-10 pounds of muscle in a year "naturally". Training in combination with taking human growth hormone (HGH) can add 4.6 pounds of lean muscle mass, in three weeks.
Julian Savulescu 
Twitter @juliansavulescu
Steven Pinker has recently written an op-ed questioning the contribution of bioethics to the safe and efficient regulation of research. This has been widely misinterpreted and criticised, though Alice Dreger has written a recent accurate blog in support of Pinker. Pinker provocatively said that bioethics should get out of the way of research. This has been interpreted to mean that we should give up ethics review of research. Nobody, not me, and not Steven Pinker, thinks we should abandon ethical review of research. He actually says, " Of course, individuals must be protected from identifiable harm, but we already have ample safeguards for the safety and informed consent of patients and research subjects." Pinker is objecting to the unnecessary, unproductive obstruction that much bioethics represents to good research and regulation.
I largely agree with him and have said as much myself over the years. I recently wrote a piece for the anniversary issue of the JME arguing as much. I applaud him for trying to generate some self-reflection in the field.
By Daniel K. Sokol
Daniel Sokol, PhD, is a bioethicist and lawyer at 12 King's Bench Walk, London. He has sat on several ethics committees, including the UK's Ministry of Defence's Research Ethics Committee.
In a recent Opinion piece in the Boston Globe, Professor Steven Pinker made the surprising suggestion that the primary moral goal of today's bioethics should be to "get out of the way". "A truly ethical bioethics", he argued, "should not bog down research in red tape, moratoria or threats of prosecution".
This bold assertion no doubt echoes the thoughts of many scientists whose research requires the approval of an ethics review committee before springing to life. As a PhD student many years ago, I experienced first hand the frustrations of the tedious review process. I spent hours drafting the protocol, revisions and responding to the Committee's questions, time I would have preferred to spend conducting research. While a popular sentiment, getting out of the way is not the goal of bioethics.
The goal of bioethics is to allow potentially beneficial research while ensuring that the risk of harm to participants and others is proportionate, reduced to the lowest practicable level, and within morally acceptable limits. The risk of harm can never be eliminated, but it can usually be reduced with minimal effort or cost. It may be as simple as testing a new piece of equipment one more time in a laboratory before attaching it to a human for testing.
The UK government has announced plans to review the possibility of stripping drug addicts, alcoholics and obese individuals of benefits if they refuse treatment for their conditions. In support of the review, a consultation paper claims that the review is intended to ". . . consider how best to support those suffering from long-term yet treatable conditions back into work or to remain in work."
One concern that has been raised against the plans is that stripping these individuals of their benefits is unlikely to be effective in getting them to seek treatment, with the Mirror reporting one campaigner as suggesting that "(this strategy) didn't work in the Victorian times, (and) it's not going to work now".
In this post, I shall consider a challenge to the lawfulness of the proposals that is based on the claim that they would coerce individuals into accepting treatment. This is in fact a challenge that Sarah Woolaston, chair of the Health Select Committee has herself raised.
1. The fact that you disagree with the author's conclusion is not a reason for advising against publication. Quite the contrary, in fact. You have been selected as a peer reviewer because of your eminence, which means (let's face it), your conservatism. Accordingly if you think the conclusion is wrong, it is far more likely to generate interest and debate than if you agree with it.
2. A very long review will simply indicate to the editors that you've got too much time on your hands. And if you have, that probably indicates that you're not publishing enough yourself. Accordingly excessive length indicates that you're not appropriately qualified. Continue reading →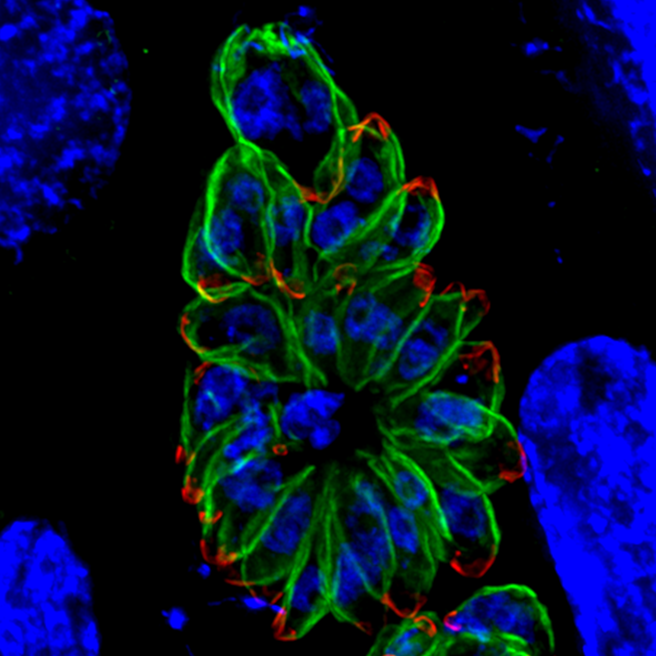 Many people are suspicious about being manipulated in their emotions, thoughts or behaviour by external influences, may those be drugs or advertising. However, it seems that – unbeknown to most of us – within our own bodies exist a considerable number of foreign entities. These entities can change our psychology to a surprisingly large degree. And they pursue their own interests – which do not necessarily coincide with ours.
by Dominic Wilkinson @Neonatalethics
In California, in the last week, there have been further motions in a long running lawsuit relating to a brain-dead child. Oakland teenager Jahi McMath died after a tonsillectomy in December 2013. However, her parents rejected the medical diagnosis of brain death, and despite a Californian court providing judicial backing for doctors' determination, organized for her to have a tracheostomy and be transferred to another medical facility. More than 18 months later it appears that Jahi's heart is still beating and she is still connected to a breathing machine somewhere in New Jersey. Continue reading →
Last week I attended a conference on the science of consciousness in Helsinki. While there, I attended a very interesting session on the Minimally Conscious State (MCS). This is a state that follows severe brain damage. Those diagnosed as MCS are thought to have some kind of conscious mental life, unlike those in Vegetative State. If that is right – so say many bioethicists and scientists – then the moral implications are profound. But what kind of conscious mental life is a minimally conscious mental life? What kind of evidence can we muster for an answer to this question? And what is the moral significance of whatever answer we favor? One takeaway from the session (for me, at least): it's complicated.