Media headlines in the UK are widely reporting Rishi Sunak's announcement of a proposal to ban smoking for younger generations. Under the proposal, the legal age of smoking would increase by one year every year so that, eventually, no-one would be able to buy tobacco.
The proposal has proved to be controversial, and it has prompted a number of different arguments. This is unsurprising; the proposal represents a classic conflict between individual well-being, liberty, and third-party interests. As the BBC reports, some commentators have also highlighted an apparent inconsistency in Sunak's own position, since he recently pushed back part of the government's anti-obesity strategy, because of "people's right to choose". Again, the BBC reports that Sunak's own response to this consistency argument has been that there is an important difference between the two policy positions, because 'there is no healthy level of smoking', whilst one can enjoy unhealthy foods as part of a healthy diet.
However, the claim that there is 'no healthy level of smoking' can be used to respond to this consistency argument and support the proposed smoking ban in quite different ways. Whether we support or oppose the proposal, it is crucial to be clear about the precise moral arguments that both supporters and opponents are making.
One useful way to begin is by thinking about whether or not the proposed ban is paternalistic.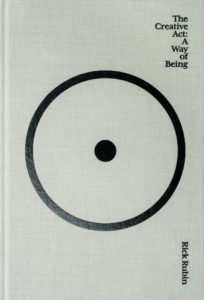 Written by Mette Leonard Høeg
Through the ordinary state of being, we're already creators in the most profound way, creating our experience of reality and composing the world we perceive.
Rick Rubin, The Creative Act
Phenomenal consciousness is still a highly mysterious phenomenon – mainly subjectively accessible, and there is far from scientific consensus on the explanation of its sources. The neuroscientific understanding of the human mind is, however, deepening, and the possibilities of technologically and biomedically altering brain and mind states and for engineering awareness in technological systems are developing rapidly.  Continue reading →

Written by David Lyreskog
A growing number of technologies are currently being developed to improve and distribute thinking and decision-making. Rapid progress in brain-to-brain interfacing, and hybrid and artificial intelligence, promises to transform how we think about collective and collaborative cognitive tasks. With implementations ranging from research to entertainment, and from therapeutics to military applications, as these tools continue to improve, we need to anticipate and monitor their impacts – how they may affect our society, but also how they may reshape our fundamental understanding of agency, responsibility, and other concepts which ground our moral landscapes. Continue reading →

Image: The Great Sphinx and Pyramids of Gizeh (Giza), 17 July 1839, by David Roberts: Public Domain, via Wikimedia Commons

Words are powerful. When a word is outlawed, the prohibition tends to chill or shut down debate in a wide area surrounding that word. That tendency is much discussed, but it's not my concern here. It's one thing declaring a no-go area: it's another when the mere use or non-use of a word is so potent that it makes it impossible to see something that's utterly obvious.
There has recently been an excellent and troubling example. Some museums have started to change their labels. They consider that the use of the word 'mummy' demeans the dead, and are using instead the adjective 'mummified': thus, for instance 'mummified person' or 'mummified remains'. Fair enough. I approve. Too little consideration is given to the enormous constituency of the dead. But using an adjective instead of a noun doesn't do much moral work.
Consider this: The Great North Museum: Hancock, has on display a mummified Egyptian woman, known as Irtyru.  Visitor research showed that many visitors did not recognise her as a real person. The museum was rightly troubled by that. It sought to display her 'more sensitively'. It's not clear from the report what that means, but it seems to include a change in the labelling. She will no longer be a 'mummy', but will be 'mummified'.  She is a 'mummified person':  She'll still remain in a case, gawped at by mawkish visitors. Continue reading →

Image: Heidi Crowter: Copyright Don't Screen Us Out
Scene: A pub in central London
John: They did something worthwhile there today, for once, didn't they? [He motions towards the Houses of Parliament]
Jane: What was that?
John: Didn't you hear? They've passed a law saying that a woman can abort a child up to term if the child turns out to have red hair.
Jane: But I've got red hair!
John: So what? The law is about the fetus. It has nothing whatever to do with people who are actually born.
Jane: Eh?
That's the gist of the Court of Appeal's recent decision in the case of Aidan Lea-Wilson and Heidi Crowter (now married and known as Heidi Carter).  Continue reading →

Written By Mette Leonard Høeg
This blogpost is a prepublication draft of an article forthcoming in THINK.
It is well-known that rational insight and understanding of scientific facts do not necessarily lead to psychological change and shifts in intuitions. In his paper "Grief and the inconsolation of philosophy" (unpublished manuscript), Dominic Wilkinson sheds light on this gap between insight and emotions as he considers the potential of philosophy for offering consolation in relation to human mortality. More specifically, he looks at the possibility of Derek Parfit's influential reductionist definition of personal identity for providing psychological consolation in the face of the death of oneself and of others. In Reasons and Persons, Parfit argues that personal identity is reducible to physical and psychological continuity of mental states, and that there is no additional fact, diachronic entity or essence that determines identity; and he points to the potential for existential liberation and consolation in adopting this anti-essentialist perspective: "Is the truth depressing? Some might find it so. But I find it liberating, and consoling. When I believed that my existence was such a further fact, I seemed imprisoned in myself. My life seemed like a glass tunnel, through which I was moving faster every year, and at the end of which there was darkness. When I changed my view, the walls of my glass tunnel disappeared. I now live in the open air."

Written by David Lyreskog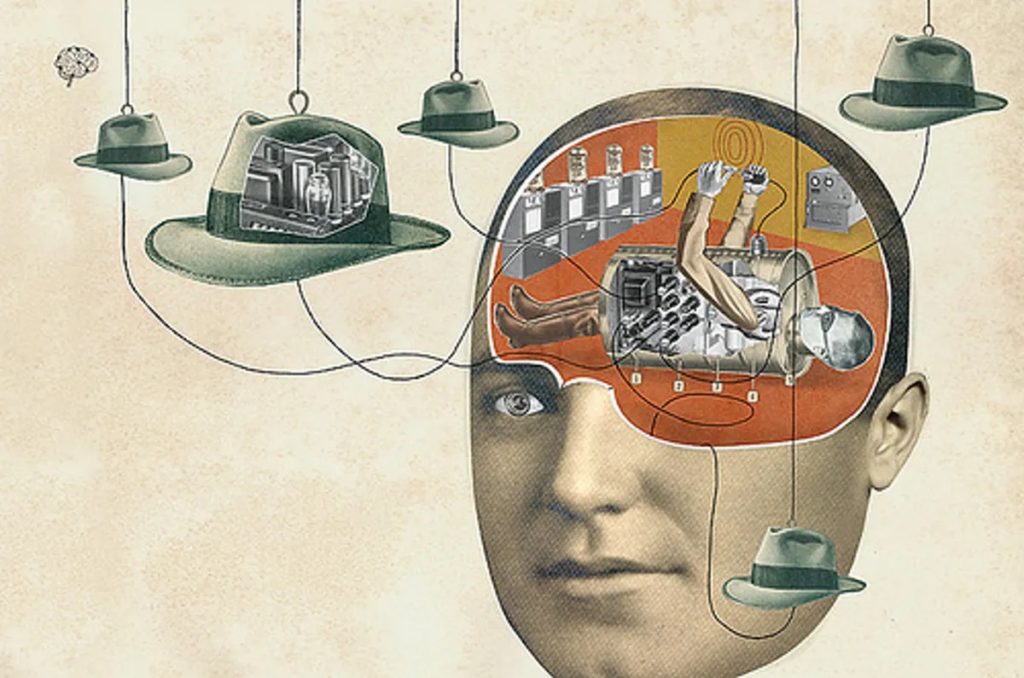 The human enhancement debate has over the last few decades been concerned with ethical issues in methods for improving the physical, cognitive, or emotive states of individual people, and of the human species as a whole. Arguments in favour of enhancement, particularly from transhumanists, typically defend it as a paradigm of rationality, presenting it as a clear-eyed, logical defence of what we stand to gain from transcending the typical limits of our species. Continue reading →
Written by Sarah Raskoff
(Post is based on my recently published paper in Bioethics) 
Nudges are small changes in the presentation of options that make a predictable impact on people's decisions. Proponents of nudges often claim that they are justified as paternalistic interventions that respect autonomy: they lead people to make better choices, while still allowing them to choose for themselves. A classic example is changing the location of food items in a cafeteria so that healthier choices are more salient. The salience of healthy foods predictably leads people to select them, even though they are still free to select the unhealthy options, too.
Nudges have become increasingly popular, but there are many objections to their widespread use. Some allege that nudges do not actually benefit people, while others suspect that they do not really respect autonomy. Although there are many ways of making sense of this latter concern, in a recent paper, I develop a new version of this objection, which takes as its starting point the observation that people often have incomplete preferences. Continue reading →
Recent media reports have highlighted a study suggesting that so-called "lab grown brain cells" can "play the video game 'Pong'". Whilst the researchers have described the system as 'sentient', others have maintained that we should use the term "thinking system" to describe the system that the researchers created.
Does it matter whether we describe this as a thinking system, or a sentient one?
Laws on genital mutilation, gender affirmation and cosmetic genital surgery are at odds. The key criteria should be medical necessity and consent.
By Brian D. Earp (@briandavidearp)
———————-
In Ohio, USA, lawmakers are currently considering the Save Adolescents from Experimentation (SAFE) Act that would ban hormones or surgeries for minors who identify as transgender or non-binary. In April this year, Alabama passed similar legislation.
Alleging anti-trans prejudice, opponents of such legislation say these bans will stop trans youth from accessing necessary healthcare, citing guidance from the American Psychiatric Association, the American Medical Association and the American Academy of Pediatrics.
Providers of gender-affirming services point out that puberty-suppressing medications and hormone therapies are considered standard-of-care for trans adolescents who qualify. Neither is administered before puberty, with younger children receiving psychosocial support only. Meanwhile genital surgeries for gender affirmation are rarely performed before age 18.
Nevertheless, proponents of the new laws say they are needed to protect vulnerable minors from understudied medical risks and potentially lifelong bodily harms. Proponents note that irreversible mastectomies are increasingly performed before the age of legal majority.
Republican legislators in several states argue that if a child's breasts or genitalia are 'healthy', there is no medical or ethical justification to use hormones or surgeries to alter those parts of the body.
However, while trans adolescents struggle to access voluntary services and rarely undergo genital surgeries prior to adulthood, non-trans-identifying children in the United States and elsewhere are routinely subjected to medically unnecessary surgeries affecting their healthy sexual anatomy — without opposition from conservative lawmakers.