Follow David on Twitter https://twitter.com/DavidEdmonds100.
I noticed recently that I have an entirely irrational shopping habit.  I wanted to buy a packet of crisps, but when I went to pick up my favourite make, it was on special offer.  Buy two, get one free.  Well, I'm not stupid: I wasn't going to fall for that old trick.  I didn't want two packets (let alone three).  But the offer made me think that if I just bought the one packet, I would be paying over the odds – since purchasing a second packet would lower the average cost of each crisp by a third.  So, because there was a special offer on two, I didn't buy one.   Continue reading →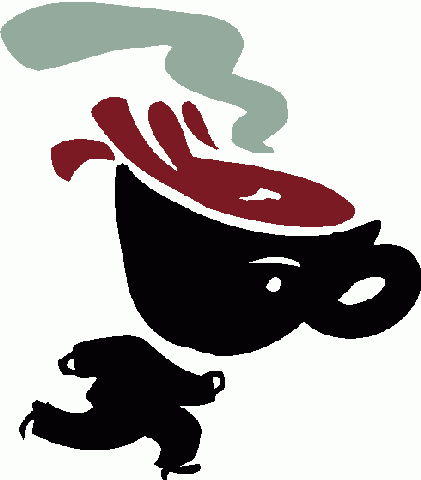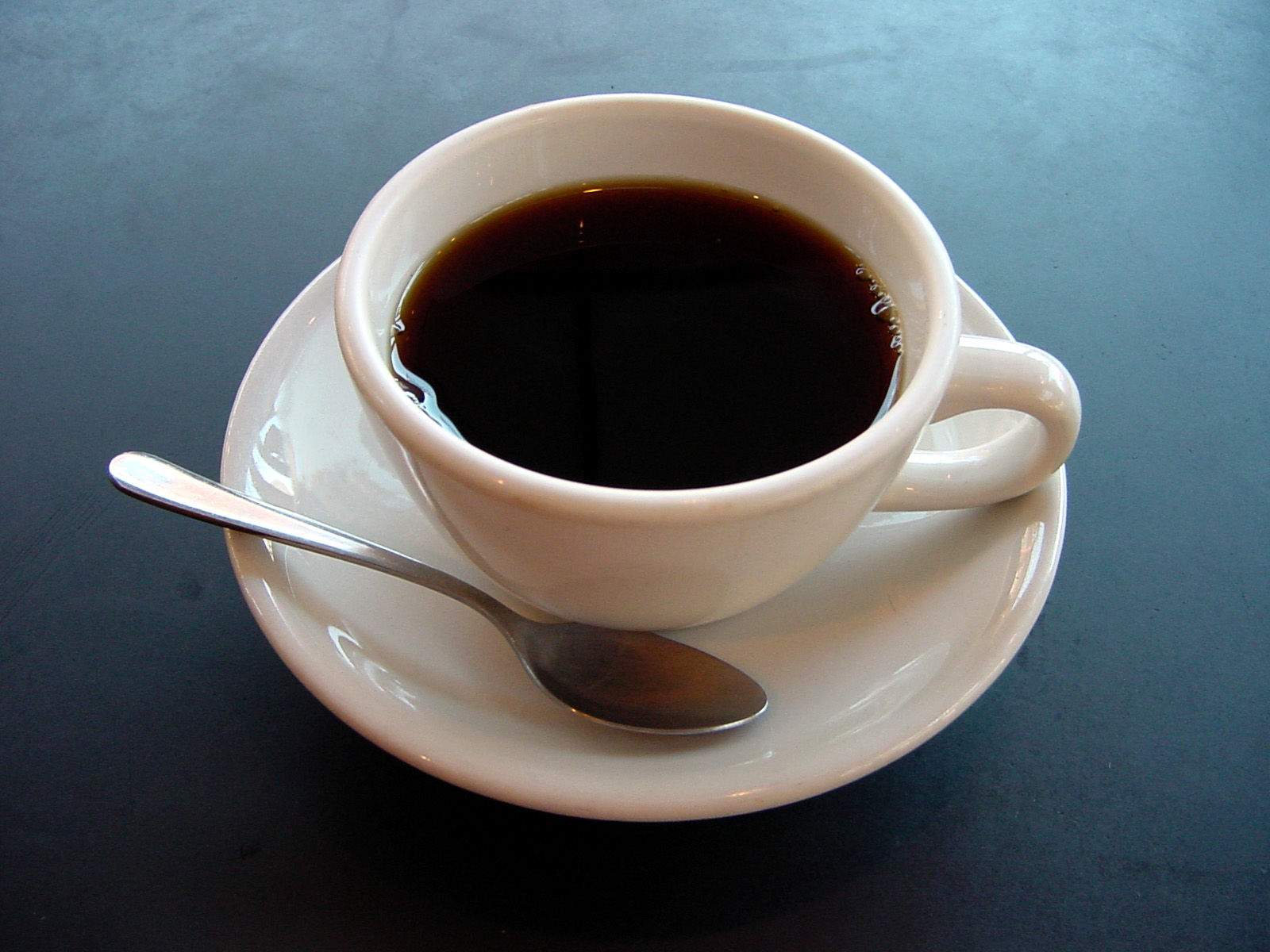 The first systematic study investigating the effects of caffeine on human performance – sponsored by Coca-Cola – has been published about 100 years ago. Since then, thousands of other studies have been looking at if and in which ways caffeine improves cognitive performance. This question is still debated in science, but there is general consensus that caffeine can be seen as an enhancer for specific functions like mood, attention, concentration and reaction time. These enhancement effects have been shown in studies with the general set-up that participants first took caffeine and then did a performance task. This matches our everyday representation of "wise" caffeine use: if I wanted to enhance my performance with caffeine, I'd take it immediately before the "critical situation", for example an exam.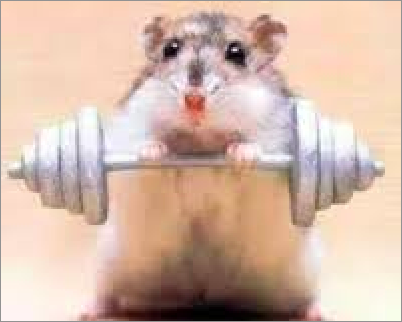 In his article in the Pacific Standard last week, author Bruce Grierson discusses the emerging scientific evidence that the 'will to work out' might be genetically determined. Grierson describes a 'marathon mouse', the descendant of a long line of mice bred for their love of exercise, and a 94-year-old woman called Olga, who is an athletic anomaly. Both the mouse and Olga love to work out. The mouse goes straight to his wheel when he wakes up, running kilometers at a time and Olga – a track and field amateur – still competes in 11 different events. Grierson suggests that cracking the code for intrinsic motivation to exercise would lead to the possibility of synthesizing its biochemical signature: 'Why not a pill that would make us want to work out?', he asks. Such a possibility adds an interesting dimension to the debate about enhancement in sport, and to enhancement debates more generally. Continue reading →
At a recent Uehiro Centre work-in-progress meeting, Rebecca Roache, Anders Sandberg and Hannah Maslen discussed the potential impacts of transformative technologies on our punishment practices, and the moral significance of some of these impacts (link to the audio here).
It's a rich area: in this comment I want to consider just one of the many issues raised by Roache, Sandberg and Maslen. The issue is lifespan enhancement. Although lifespan has been gradually increasing for several decades, it may soon be possible to radically enhance lifespan. This possibility raises questions about our sentencing practices, and their moral justification. Continue reading →
It's got Nobel Prize written all over it. The scientific innovation, CRISPR, which enables accurate 'editing' of DNA (compared to current techniques where a viral vector introduces the DNA at random), has had one team member "jumping out of my skin with excitement". Still at basic science level, it has already been hailed as a potential new treatment for Huntington's Disease, HIV and other disorders. It is apparently so easy to use that Professor Mello, who was involved in the project, has said, "a total novice in my lab got it to work".
One possible application that has been suggested is 'correcting' the germline: changing the genetics of sperm, eggs and embryos, to eliminate diseases not just in individuals, but in future generations. The designer baby is in production.
"Electroceuticals", or therapies utilising electricity, are nothing new and range from the widely accepted defibrillator/ pace makers to the more controversial electric shock therapies like ECT sometimes employed to treat severe depression.
But a recent article in Nature argues that these are just a small, crude sample of what electroceuticals may be able to offer in the future. Universities and pharmaceutical companies are researching a wide range of therapies based around electrical stimulation, promising benefits (in the long term) as diverse as mind-controlled prosthetic limbs to a treatment for anorexia. Transcranial Electric Stimulation (TES) is delivering some promising results in depression and treatment of learning disabilities.
Not only is the research potential there, but it appears that the funding is too. Nature report that GlaxoSmithKline are funding 40 researchers to pursue research in this area, amongst other initiatives to kick start electroceutical development. And earlier this year, the US invested $110 million from 2014's budget for the "Brain Research through Advancing Innovative Neurotechnologies (BRAIN) Initiative". At the same time, over in Europe, work has commenced on a 10 year, billion pound 'Human Brain Project, bringing together 135 institutions to try to map parts of the human brain via computer simulations.
We may be starting out on the track for the "holy grail" of neuroscience: strategic control of single neuronal activity. This is, apparently, one of GSK's goals.
With that level of control, we could finally reach the realms of science fiction: where the mind and therefore the person is under external control. Freedom might be annihilated.
We would face confronting questions over authenticity and identity. There would be alienation between the pre-existing person and their subsequent brain activity.
Burgess' A Clockwork Orange is a graphic illustration of a common objection to enhancement, the erosion of freedom. TES at present does not appear to represent a major threat to freedom, but it is one of a family of technologies that could one day be used for effective mind control.
Announcement: "Brave New Love" – peer commentaries due October 7
Dear Practical Ethics readers,
The paper, "Brave new love: the threat of high-tech 'conversion' therapy and the bio-oppression of sexual minorities" by Brian D. Earp, Anders Sandberg, and Julian Savulescu has been accepted for publication in the American Journal of Bioethics: Neuroscience. Proposals for open peer commentaries are due this Monday October 7th.
The article may be accessed here, or at the following link: http://editorial.bioethics.net. Be sure to select AJOB:Neuroscience from the drop-down menu of journals. Here is an abstract of the argument:
============================
Abstract: Our understanding of the neurochemical bases of human love and attachment, as well as of the genetic, epigenetic, hormonal, and experiential factors that conspire to shape an individual's sexual orientation, is increasing exponentially. This research raises the vexing possibility that we may one day be equipped to modify such variables directly, allowing for the creation of "high-tech" conversion therapies or other suspect interventions. In this paper, we discuss the ethics surrounding such a possibility, and call for the development of legal and procedural safeguards for protecting vulnerable children from the application of such technology. We also consider the more difficult case of voluntary, adult "conversion" and argue that in rare cases, such attempts might be permissible under strict conditions.
============================
Open Peer Commentary articles are typically between 500-1500 words and contain no more than 10 references. A guide to writing an Open Peer Commentary is available under the Resources section "Instructions and Forms" at http://editorial.bioethics.net. AJOB:Neuroscience asks that by Monday, October 7, 2013 you submit a short summary of your proposed Open Peer Commentary (no more than 1-2 paragraphs). Please submit your proposal online via the AJOB:Neuroscience Editorial site, following the instructions provided there. They ask that you do not prepare a full commentary yet. Once they have evaluated your proposal, they will contact you via email to let you know whether or not they were able to include you on the final list of those to be asked to submit an Open Peer Commentary.
You will then have until Friday, October 25, 2013 to submit your full Open Peer Commentary.