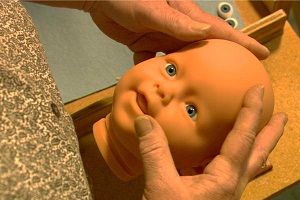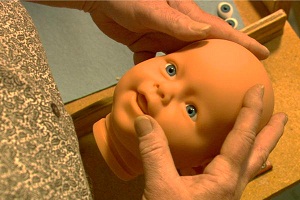 Imagine a world in which genetic interventions (for hair/eye colour, health, strength, happiness, morality…) were tested, safe, effective and accepted. In this genetic supermarket, who should be allowed to buy – to decide how children should be modified? Parents seem the obvious choice – but on reflection, there seem few reasons to allow this.
Why is it good for people to make their own choices? Firstly, out of liberty: everyone should have the right to do what they want with themselves. Secondly, because people know their own preferences much better than anyone else (one of the reasons that the communist command economies failed). And thirdly because people can experience the consequences of their choices, and become more skilled consumers, driving poor products out of business.
None of these applies to parents choosing their children's genes. Here they are making the choice for other people, whose preferences they don't know (because they don't even exist yet!). And unless parents plan to have ten or twenty children, they have no relevant personal experience to draw on for comparing genetic interventions. And the main effects of these interventions are very long term, making the parents even less suited to making the choice in an informed way. Continue reading →
Yesterday's Observer features two pieces about human enhancement in the prospect of the FutureFest festival in London in September (see here and here). The articles mention Bertolt Meyer, a Swiss man born without a left hand who was recently fitted with a state-of-the-art bionic one (which he controls from his iPhone), and include quotes from well-know authors associated with the topic of human enhancement, such as Nick Bostrom and Andy Miah.
In this special Enhancement seminar, visiting speakers Rob Sparrow and Chris Gyngell discussed two aspects of enhancement. You can hear the podcast here (mp3).
Rob Sparrow on 'Enhancement and Obsolescence: Avoiding An "Enhanced Rat Race"': A claim about continuing technological progress plays an essential, if unacknowledged, role in the philosophical literature on "human enhancement". Advocates for enhancement typically point to the rapid progress being made in the development of biotechnologies, information technology, and nanotechnology as evidence that we will soon be able to achieve significant improvements on normal human capacities through applications of these technologies. Sparrow argues that – should it eventuate – continuous improvement in enhancement technologies may prove more bane than benefit. A rapid increase in the power of available enhancements would mean that each cohort of enhanced individuals will find itself in danger of being outcompeted by the next in competition for important social goods – a situation he characterises as an 'enhanced rat race'. Rather than risk the chance of being rendered technologically and socially obsolete by the time one is in one's early 20s, it may be rational to prefer that a wide range of enhancements that would generate positional disadvantages that outweigh their absolute advantages be prohibited altogether. The danger of an enhanced rat race therefore constitutes a novel argument in favour of abandoning the pursuit of certain sorts of enhancements.
 Chris Gyngell on 'Stocking the Genetic Supermarket: Genetic Enhancements and Collective Action Problems': In the near future parents may be able to directly alter the genetic make-up of their children using genetic engineering technologies (GETs). A popular model that has been proposed for regulating access to GETs is the 'genetic supermarket'. In the genetic supermarket parents are free to make decisions about which genes to select for their children with little state interference. One possible consequence of the genetic supermarket is that 'collective action problems' will arise. The combined result of individuals using the market to pursue self-interested gains may have a negative effect on society as a whole, and on future generations. In this paper Gyngell asks whether GETs targeting height, innate immunity, and certain cognitive traits would lead to collective action problems if available in the genetic supermarket. he argues that that the widespread availability of GETs targeting height are unlikely to lead to genuine collective action problems, but that those targeting innate immunity and aspects of our cognition, could. He then discusses some implications of this claim for the regulation of GETs.
The Future of Humanity Institute's second thesis prize competition for students focuses on a "big picture" question with important implications for practical ethics: how can we best prepare humanity to address the global challenges of the coming century?". First prize £2000.
Humanity has become more and more connected, from the national level to the personal. Yet are we becoming better able to collectively harness our information, goals, and ideas to lead to wise decisions? How could we best enhance humanity's collective wisdom to help overcome the global challenges of the next century?
There are many possibilities, from familiar ideas or institutions such as freedom of the press, the adversarial legal system, Wikipedia, and global governance, to less well known ones like prediction markets or Aumann agreement. Most valuable would be high-leverage insights: those that could be easily implemented yet could make a global difference.
The Future of Humanity Institute at Oxford University wants to get young researchers thinking about these big questions. Choosing a PhD thesis topic is one of the big choices affecting the direction of your career, and so deserves a great deal of thought. To encourage this, we are running a slightly unusual prize competition. The format is a two-page 'thesis proposal' consisting of a 300 word abstract and an outline plan of a thesis on a topic related to enhancing humanity's collective wisdom. We will publish the best abstracts on our website and give a prize of £2,000 to the author of the proposal we deem the most promising or original.
By Julian Savulescu and Anders Sandberg
Vicky Pryce, wife of disgraced ex-MP Chris Huhne, is back in court this week after  the jury trying her case  was  discharged last week having failed to reach a verdict on her charges of perverting the course of justice. In 2003, Pryce accepted Huhne's speeding points, but is claiming a defence of marital coercion. In 10 questions to the judge, the first jury showed an alarming and deep lack of understanding. Questions included:
"Can a juror come to a verdict based on a reason that was not presented in court and has no facts or evidence to support it?"
They also showed the jury had apparently forgotten key concepts which were explained during the trial:
"Does this defence require violence or physical threats?"

"Can you define what is reasonable doubt?"
Following the jury's discharge, the judge said the jury showed "absolutely fundamental deficits in understanding", adding that he had never seen this in 30 years of presiding over criminal trials. In Pryce's trial, the questions the jury asked after several days of deliberations raised alarm bells, but in another  trial where a verdict was reached, we would never know what the standard of jury understanding or deliberation had been. Yet juries are asked to decide (in some countries) on matters of life or death.
The Pryce case may have been unusual, but in any trial, and particularly in complex fraud cases, juries are asked to juggle and compute vast amounts of information, and to retain it throughout the trial in order to make an informed decision at the end. We have argued in "The Memory of Jurors: Enhancing Trial Performance"  and "Cognitive Enhancement in Courts" with Walter Sinnott-Armstrong, that cognitive enhancement, particularly memory enhancers should be made available to jurors. If this had been available in the Pryce case, would the jury have spent more time discussing the decision at hand, and less on (mis-)remembering the judge's instructions on reasonable doubt or the definition of coercion? If we ask people to take on a civic duty we should offer them all the tools we have available to assist them in its completion.
Unsurprisingly, the Australian Crime Commission has found widespread use of performance enhancing drugs in sport in Australia and the involvement of organized crime in its distribution.
I have given many arguments for why it would be better for athletes, spectators and sport to liberalise laws currently banning performance enhancing drugs. I have also argued that they are likely to be involved in all sports – football, baseball, rugby, soccer, and so on, and not merely in athletics and cycling.
The Australian Crime Commission report suggests another reason to legalise drugs in sport – that would be the most effective way of reducing the involvement of organized crime in the doping market. As experience with recreational drugs has shown, bans inevitably fail, harm the user and invite crime. The way to put drug lords out of business is to legalise the substance.
When prostitution, alcohol, abortion or recreational drugs are banned, organized crime moves in to deliver the desired product or service. The best to deal with these issues is not through some fanatical moralistic war but through legalization, oversight, regulation, monitoring and harm reduction.
When will we learn?
Many of us are guilty of sleeping more than we really need to. Moreover, some people just need more sleep than others. In this talk, (which you can listen to here) Alexandre Erler argues that this means that many of us (who sleep excessively) are severely restricting our opportunities for well-being, and that the unfortunate people who need long sleep are significantly restricted in their opportunities for well-being by their need for sleep; in view of this, he argues that more research ought to be carried out into ways in which people might safely be able to restrict their sleep. Continue reading →
Reproductive technologies such as in-vitro fertilization (IVF) and preimplantation genetic diagnosis (PGD) mean it is currently possible for parents to create a range of embryos and make decisions about which to implant on the basis of their genetic makeup.  One interesting possibility is that we will soon be able to use such technologies to influence the intelligence of our future children. It is known that intelligence has at least a moderately important genetic component. Identical twins are significantly more similar in intelligence than dizygotic twins, who are in turn significantly more similar than adopted siblings raised together. In fact, a range of studies indicate that the heritability of intelligence is approximately 0.7, which is only slightly lower than the heritability of height. This means that 70% of the variation we observe in intelligence is due to genetic factors. Once we can identify the genes which explain this variation it will be relatively simple to test embryos for them, meaning it will be technically possible for parents to select embryos on the basis of their likely intelligence.
However scientists are finding it surprisingly difficult to locate the specific genes which affect intelligence. Continue reading →
On the eve of his confession, Armstrong is apparently ruined. The International Cycling Union (UCI) has stripped Lance Armstrong of his titles. Sponsors and Tour organisers want millions of dollars returned. UCI president Pat McQuaid said, "Lance Armstrong has no place in cycling. He deserves to be forgotten."
But doping will always be present in sport. A zero-tolerance approach will always fail. But so too will any policy which attempts to restrict access to performance enhancing drugs and interventions in competitive sport. The question is what kind and how many failures will there be. We should choose the policy which best promotes the values of health, spectator interest, enforceability, fair competition and human excellence. That is a policy of regulated access to performance enhancing drugs.
The zero tolerance ban on drugs in sport is an example of the spectacular victory of ideology, wishful thinking, moralism and naivity over ethics and common sense. Human beings have limitations. Lance Armstrong is no god, but he is also no devil.
We should change the rules, and take Armstrong off the bonfire. There will, after all, be more like him
For a more detailed discussion, see this (draft) paper
An opinion piece on Armstrong is forthcoming in this Saturday's Age
In light of the fact that many readers will have an assortment of Christmas treats tempting them, I thought a post on impulse control would be timely.
In the now paradigmatic Stanford marshmallow experiment, children were given an option – one marshmallow which they could have immediately, or two marshmallows, provided they could wait 15 minutes. This option presents a problem of sorts. Is it better to have a small reward immediately, or a larger one after some delay? Common sense says that waiting is the better option. Doubling your reward whilst only paying a marginal cost of your time seems like the rational thing to do. Children who fail to wait are, therefore, seen as succumbing to temptation. A deficiency in self control leads them to make a poor decision. Continue reading →