"Electroceuticals", or therapies utilising electricity, are nothing new and range from the widely accepted defibrillator/ pace makers to the more controversial electric shock therapies like ECT sometimes employed to treat severe depression.
But a recent article in Nature argues that these are just a small, crude sample of what electroceuticals may be able to offer in the future. Universities and pharmaceutical companies are researching a wide range of therapies based around electrical stimulation, promising benefits (in the long term) as diverse as mind-controlled prosthetic limbs to a treatment for anorexia. Transcranial Electric Stimulation (TES) is delivering some promising results in depression and treatment of learning disabilities.
Not only is the research potential there, but it appears that the funding is too. Nature report that GlaxoSmithKline are funding 40 researchers to pursue research in this area, amongst other initiatives to kick start electroceutical development. And earlier this year, the US invested $110 million from 2014's budget for the "Brain Research through Advancing Innovative Neurotechnologies (BRAIN) Initiative". At the same time, over in Europe, work has commenced on a 10 year, billion pound 'Human Brain Project, bringing together 135 institutions to try to map parts of the human brain via computer simulations.
We may be starting out on the track for the "holy grail" of neuroscience: strategic control of single neuronal activity. This is, apparently, one of GSK's goals.
With that level of control, we could finally reach the realms of science fiction: where the mind and therefore the person is under external control. Freedom might be annihilated.
We would face confronting questions over authenticity and identity. There would be alienation between the pre-existing person and their subsequent brain activity.
Burgess' A Clockwork Orange is a graphic illustration of a common objection to enhancement, the erosion of freedom. TES at present does not appear to represent a major threat to freedom, but it is one of a family of technologies that could one day be used for effective mind control.
Announcement: "Brave New Love" – peer commentaries due October 7
Dear Practical Ethics readers,
The paper, "Brave new love: the threat of high-tech 'conversion' therapy and the bio-oppression of sexual minorities" by Brian D. Earp, Anders Sandberg, and Julian Savulescu has been accepted for publication in the American Journal of Bioethics: Neuroscience. Proposals for open peer commentaries are due this Monday October 7th.
The article may be accessed here, or at the following link: http://editorial.bioethics.net. Be sure to select AJOB:Neuroscience from the drop-down menu of journals. Here is an abstract of the argument:
============================
Abstract: Our understanding of the neurochemical bases of human love and attachment, as well as of the genetic, epigenetic, hormonal, and experiential factors that conspire to shape an individual's sexual orientation, is increasing exponentially. This research raises the vexing possibility that we may one day be equipped to modify such variables directly, allowing for the creation of "high-tech" conversion therapies or other suspect interventions. In this paper, we discuss the ethics surrounding such a possibility, and call for the development of legal and procedural safeguards for protecting vulnerable children from the application of such technology. We also consider the more difficult case of voluntary, adult "conversion" and argue that in rare cases, such attempts might be permissible under strict conditions.
============================
Open Peer Commentary articles are typically between 500-1500 words and contain no more than 10 references. A guide to writing an Open Peer Commentary is available under the Resources section "Instructions and Forms" at http://editorial.bioethics.net. AJOB:Neuroscience asks that by Monday, October 7, 2013 you submit a short summary of your proposed Open Peer Commentary (no more than 1-2 paragraphs). Please submit your proposal online via the AJOB:Neuroscience Editorial site, following the instructions provided there. They ask that you do not prepare a full commentary yet. Once they have evaluated your proposal, they will contact you via email to let you know whether or not they were able to include you on the final list of those to be asked to submit an Open Peer Commentary.
You will then have until Friday, October 25, 2013 to submit your full Open Peer Commentary.
Scientists in America have found a way to reduce crime amongst some high risk groups by 30-40%. It involves a simulation of crime scenes where the victim is a hologram representing the potential criminal in question, followed by discussion with a trained therapist. The experience causes the subject to feel greater empathy and reduces violent crime. We should introduce this therapy now, as a matter of priority.
There is no such therapy, sadly. But there is something which promises the same effects in some groups. Ritalin. A Swedish study found that taking ADHD medication significantly reduced the criminality rate amongst those with ADHD: by 32% in men, and 41% in women. ADHD has itself been associated with an increase in criminality.
Some people will argue that this is a therapy for ADHD, not an enhancement. But ADHD is not a disease like cancer – it is likely a variant of normal functioning involving lower levels of impulse control and attention.
Ritalin, Adderall, Modafenil are all taken by thousands of professionals and students to enhance performance, in a similar way to caffeine. The film Limitless was loosely based on modafenil (in fact, Modafenil doesn't appear to have such a dangerous side effect profile as is portrayed in the film, though there are as yet no long term studies of normal people). Ongoing research into Alzheimers disease and other impairments will lead to other drugs which enhance normal cognition.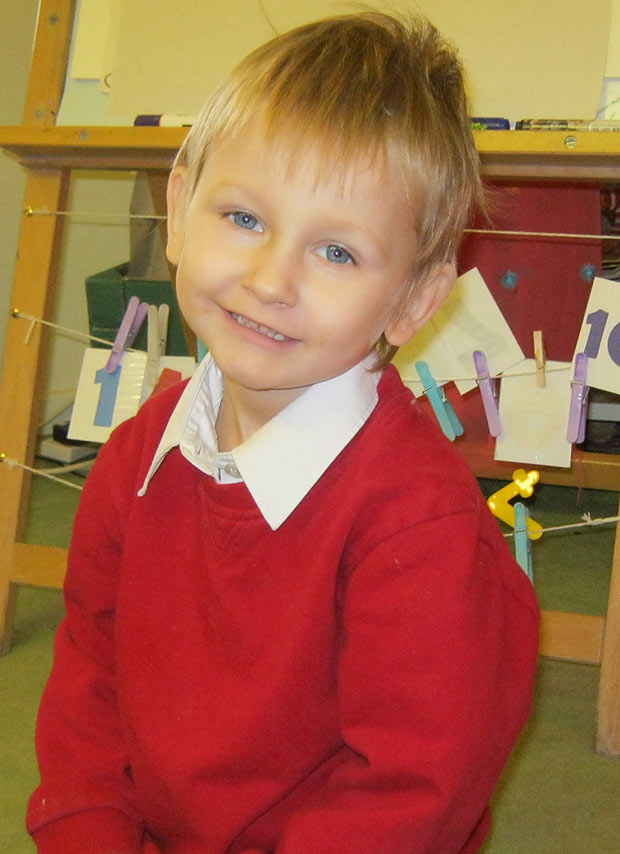 Follow Rebecca on Twitter
Edit 26th March 2014: It's been pointed out to me by various people that this blog post does not make adequately clear that I don't advocate the punishment methods described here. For a clarification of my views on the subject, please go here.
Today, the mother and stepfather of Daniel Pelka each received a life sentence for his murder. Daniel was four when he died in March last year. In the last few months of his short life, he was beaten, starved, held under water until he lost consciousness so that his mother could enjoy some 'quiet time', denied medical treatment, locked in a tiny room containing only a mattress on which he was expected both to sleep and defecate, humiliated and denied affection, and subjected to grotesquely creative abuse such as being force-fed salt when he asked for a drink of water. His young sibling, who secretly tried to feed and comfort Daniel, was forced to witness much of this; and neighbours reported hearing Daniel's screams at night.
Daniel's mother, Magdelena Luczak, and stepfather, Mariusz Krezolek, will each serve a minimum of thirty years in prison. This is the most severe punishment available in the current UK legal system. Even so, in a case like this, it seems almost laughably inadequate. The conditions in which Luczak and Krezolek will spend the next thirty years must, by law, meet certain standards. They will, for example, be fed and watered, housed in clean cells, allowed access to a toilet and washing facilities, allowed out of their cells for exercise and recreation, allowed access to medical treatment, and allowed access to a complaints procedure through which they can seek justice if those responsible for their care treat them cruelly or sadistically or fail to meet the basic needs to which they are entitled. All of these things were denied to Daniel. Further, after thirty years—when Luczak is 57 and Krezolek 64—they will have their freedom returned to them. Compared to the brutality they inflicted on vulnerable and defenceless Daniel, this all seems like a walk in the park. What can be done about this? How can we ensure that those who commit crimes of this magnitude are sufficiently punished? Continue reading →
The second fastest runner of all time, USA's Tyson Gay, has reportedly tested positive for a banned substance, along with the Jamaican sprinters Asafa Powell, and Sherone Simpson making for shocked headlines across the world.
But this is just one high profile story amongst a recent rash of news stories across sports and across countries. In athletics, 24  Turkish athletes are confirmed to have tested positive this year; Australian Rules Football is still reeling from the ongoing Essendon scandal; and over in the United States, inquiries into an anti ageing laboratory said to supply human growth hormone to top baseball players are ongoing. Whilst the 100th Tour de France is so far untainted by positive tests, cycling doping cases have continued this year with two Giro D'Italia riders testing positive.
Still there is a sense that we are just seeing the tip of the iceberg. Chris Froome, now tested at the end of each stage as the yellow jersey, has been relentlessly hounded over whether his recent impressive performances are due to doping.
1. The Failure of Zero Tolerance
We don't know which individuals are doping and which are not. One thing we do know is that the zero tolerance ban on doping has failed.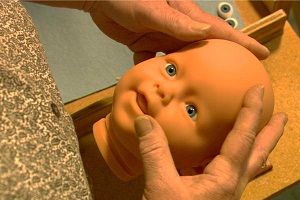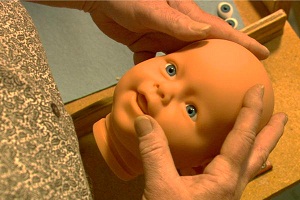 Imagine a world in which genetic interventions (for hair/eye colour, health, strength, happiness, morality…) were tested, safe, effective and accepted. In this genetic supermarket, who should be allowed to buy – to decide how children should be modified? Parents seem the obvious choice – but on reflection, there seem few reasons to allow this.
Why is it good for people to make their own choices? Firstly, out of liberty: everyone should have the right to do what they want with themselves. Secondly, because people know their own preferences much better than anyone else (one of the reasons that the communist command economies failed). And thirdly because people can experience the consequences of their choices, and become more skilled consumers, driving poor products out of business.
None of these applies to parents choosing their children's genes. Here they are making the choice for other people, whose preferences they don't know (because they don't even exist yet!). And unless parents plan to have ten or twenty children, they have no relevant personal experience to draw on for comparing genetic interventions. And the main effects of these interventions are very long term, making the parents even less suited to making the choice in an informed way. Continue reading →
Yesterday's Observer features two pieces about human enhancement in the prospect of the FutureFest festival in London in September (see here and here). The articles mention Bertolt Meyer, a Swiss man born without a left hand who was recently fitted with a state-of-the-art bionic one (which he controls from his iPhone), and include quotes from well-know authors associated with the topic of human enhancement, such as Nick Bostrom and Andy Miah.