by Hannah Maslen, Julian Savulescu and Carin Hunt
A study examining pharmaceutical cognitive enhancement found that participants' subjective enjoyment of various memory and problem-solving tasks was significantly greater when they had taken modafinil (a drug originally developed for narcolepsy) compared with placebo, but that mood ratings overall were not affected (Muller at al 2013). The authors of the paper therefore concluded that, in addition to the various performance effects, 'an important finding of this study is that there was a striking increase in task motivation'. Whilst a lot of attention has been paid to the ethical implications of enhancing cognitive performance, much less has been paid to the striking task-motivation finding. We suggest, however, that motivation enhancement might be the more contentious effect, from an ethical point of view. Continue reading →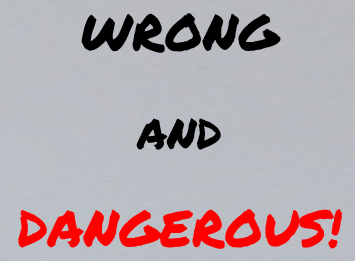 During my master's research on human enhancement I did a lot of talks about cognitive enhancement to the general public. Back then I compiled a list of recurring biases I noticed during the subsequent discussions, as well as some tentative techniques to solve them. The paper "Cognitive biases can affect moral intuitions about cognitive enhancement" already explores the possible effects of some of the biases on my list: status quo bias, loss aversion, risk aversion and omission bias; besides those four, the ones that I more often came across were:
Zero risk bias
This was by far the most glaringly recurring one. It might be a mixture of status quo bias and risk aversion, but I don't know the name of any bias in the cognitive bias literature which specifically matches it. So this might be one likely to be overlooked.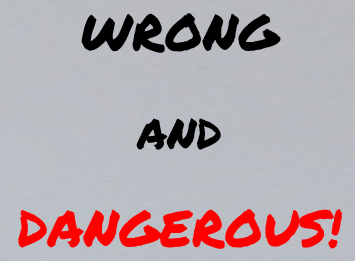 People would compare cognitive enhancer's risks with absence of risks. If it had a risk greater than zero, they would mentally classify it as risky. However, this overlooks two things. Firstly, not taking a cognitive enhancement also has several risks. Sandberg, A., & Savulescu, J. (2011) notice how many deaths, accidents, injuries and so on are caused by decisions of cognitive deprived individuals. Secondly, most people committing this bias were already on a cognitive enhancer, which was known to be pretty risky, namely, caffeine. Continue reading →
Performance-enhancing drugs use is widespread throughout many competitive sports and attracts a considerable amount of university students. Around 1% of the United States population has misused anabolic steroids alone. Nonetheless, most amateur and professional athletes will deny their use. Scientific research on the area has halted and several claims about their effects have no scientific basis. Most means of obtaining such drugs are not trustworthy and many people might be putting their health at risk. While it seems there would be known safer (and riskier) protocols for taking them, given that no one can publicly endorse their use most users will only guess at what's the best protocol. It is plausibly the case many sports would simply not exist at the present level if not due to the use of performance-enhancing drugs. Take bodybuilding before and after the development of modern anabolic steroids. Interestingly, even that last athlete will deny, and actually condemn, using steroids. Simply put, this area is dominated by hypocrisy and misinformation. I fear the exact same thing is happening with cognitive enhancement.
New open access publication: announcement:
In a recently published article, Hannah Maslen, Roi Cohen Kadosh, Julian Savulescu and I present an argument about the permissible (and not-so-permissible) uses of non-invasive brain stimulation technology in children. We consider both children who may be suffering from a specific neurological disorder, for whom the stimulation is intended as a 'treatment', and those who are otherwise healthy, for whom the stimulation is intended as 'enhancement'. For the full article and citation, see here:
Maslen, H., Earp, B. D., Cohen Kadosh, R., & Savulescu, J. (2014). Brain stimulation for treatment and enhancement in children: An ethical analysis. Frontiers in Human Neuroscience, Vol. 8, Article 953, 1-5. Continue reading →
Writers who express caution about the over-enthusiastic embrace of new technologies, such as Michael Sandel, who worries about human enhancement and genetic engineering, and Clive Hamilton, who worries about geoengineering, sometimes warn us about the 'Promethean attitude', or 'the Promethean urge'. According to Sandel, human enhancement and genetic engineering '… represent a kind of hyperagency – a Promethean aspiration to remake nature, including human nature, to serve our purposes and satisfy our desires. The problem is not the drift to mechanism but the drive to mastery. And what the drive to mastery misses and many even destroy is an appreciation of the gifted character of human powers and achievements' ('The Case against Perfection', in J. Savulescu and N. Bostrom (eds.) Human Enhancement, OUP 2012, p. 78). Hamilton worries about geoengineers who desire 'total domination of the planet'. He describes this desire as a 'Promethean urge named after the Greek titan who gave to humans the tools of technological mastery' (Earthmasters, Yale 2013, p. 18). Continue reading →
Much of the discussion about biomedical enhancements is about arguing whether some biomedical enhancement would, or would not be a good, ethical, or efficient means for enhancing a particular human characteristic. In this blog and in other bioethical literature bioethicists discuss the proposed effects that biomedical enhancements would have, for example, to intelligence and other cognitive capacities, empathy, sunny mood, altruism, sense of justice, or to halting climate change. The list is extensive and endless. The discussion on efficacy, ethics, justice, and human nature is an important part of the whole philosophical debate, as is the discussion about the limits of philosophy, reality, and science fiction. However, an important point that might be in need of emphasis would be to take under inspection the very concepts that are the target of enhancement. What do intelligence, sunny mood, altruism, sense of justice, and the-characteristics-that-prevents-us-halting-climate-change really mean?
If the target characteristics are looked at carefully, it seems that much of the discussion can be described as a form of language bewitchment where conceptions of the human language and conceptions of the empirical science of biology are mixed. Just because the human language includes conceptions such as intelligence, altruism, sunny mood, criminal, and sense of justice, it does not mean that there would be any corresponding concrete physical entities to these conceptions.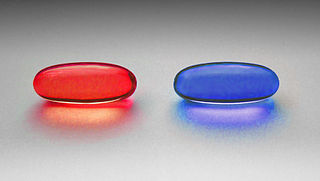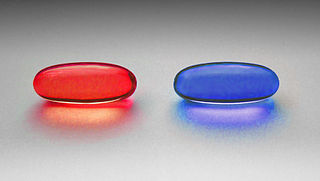 Suppose you want to enhance your cognition. A scientist hands you two drugs. Drug X has at least 19 controlled studies on the healthy individual showing it is effective, and while a handful of studies report a slight increase in blood pressure, another dozen conclude it is safe and non-addictive. Drug Y is also effective, but it increases mortality, has addiction potential and withdrawal symptoms. Which one do you choose? Great. Before you reach out for Drug X, the scientist warns you, "I should add, however, that Drug Y has been used by certain primitive communities for centuries, while Drug X has not." Which one do you choose? Should this information have any bearing on your choice? I don't think so. You probably conclude that primitive societies do all sort of crazy things and you would be better off with actual, double-blind, controlled studies.
Now what if I told you that, regardless of your interest in cognitive enhancers, you have been choosing Drug Y over and over, day after day, for several years? Continue reading →
Reproductive technologies were in the headlines when Facebook and Apple announced they would offer female employees a $20,000 benefit to freeze their eggs. According to the report, this enables women to delay child bearing for different reasons and gives women more control. The announcement states that egg freezing is a pricey but increasingly popular option for women: The procedure typically costs up to $10,000, with an additional $500 for storage each year. After freezing eggs, in vitro fertilisation (IVF) can be used afterwards.
I wish to start with a disclaimer: I'm totally for increasing control and flexibility with reproductive technologies, I think the possibility as such is great, I cheer if some women genuinely wish to use this option, and I totally recognize that Facebook and Apple are just giving an option. However, there is room for questions. First, individual-level solutions are suggested where the actual issue is likely to be socially constructed, and secondly, IVF is seen merely as a handy option. These two are discussed in the following. Continue reading →
German MP Michael Hartmann was recently in the news because of his crystal meth use. The media was quick to compare Hartmann to other politicians who use other substances: the past marijuana use of Clinton and Obama, and the recent scandal around the crack addiction of Canadian mayor Rob Ford. The media also stresses that it is hypocritical that Michael Hartmann previously publicly opposed the use of cannabis. The media enforces the image most people have: all substance use is the same and equals addiction, low self-control and bad morals. Continue reading →
Intelligence and its heritability has been a popular topic in scientific communities and public discussions for long. Recent findings give new insight to the debate: one of the largest studies on genetic influence to intelligence and other behavioral traits turned up inconclusive findings, as Nature News reports in a recent article "Smart genes" prove elusive.
Existing literature on candidate gene associations is rich in studies that have been unable to replicate and findings have been based on "wishful thinking and shoddy statistics". According to an editorial in Behavior Genetics,
it now seems likely that many of the published findings of the last decade are wrong or misleading and have not contributed to real advances in knowledge. Continue reading →