Guest Post: Alexander Andersson, MA student in practical philosophy, University of Gothenburg
Email: gusandall[at]student.gu.se
In Unfit for the Future: The Need for Moral Enhancement, Ingmar Persson and Julian Savulescu argue that we, as a human race, are in deep trouble. According to the authors, global-warming, weapons of mass destruction, poverty, famine, terrorists, and even liberal democracies candidate as components in our potential apocalypse. These issues that we are facing require us to be able to make the morally right decisions, however, our current moral deficiencies seem to prevent us from making those decisions. As the authors put it:
[H]uman beings are not by nature equipped with a moral psychology that empowers them to cope with the moral problems that these new conditions of life create. Nor could the currently favoured political system of liberal democracy overcome these deficiencies. (Persson & Savulescu, 2012, p. 1)*
It is therefore desirable to look for means or solutions to get rid of these deficiencies, which in turn would make us morally better persons, thus allowing us to avoid the disastrous situations which otherwise lies ahead. Luckily, Persson and Savulescu do not seem to suffer from moral deficiency, which enables them to put forth a creative plan to save the day.
Subtly designing people's choice environment in a way that they decide for a desired cause of action – so called "nudging" – receives growing interest as a potential tool for practical ethics. New psychological research suggests a surprisingly simple, but potentially powerful strategy to nudge people.
"Electroceuticals", or therapies utilising electricity, are nothing new and range from the widely accepted defibrillator/ pace makers to the more controversial electric shock therapies like ECT sometimes employed to treat severe depression.
But a recent article in Nature argues that these are just a small, crude sample of what electroceuticals may be able to offer in the future. Universities and pharmaceutical companies are researching a wide range of therapies based around electrical stimulation, promising benefits (in the long term) as diverse as mind-controlled prosthetic limbs to a treatment for anorexia. Transcranial Electric Stimulation (TES) is delivering some promising results in depression and treatment of learning disabilities.
Not only is the research potential there, but it appears that the funding is too. Nature report that GlaxoSmithKline are funding 40 researchers to pursue research in this area, amongst other initiatives to kick start electroceutical development. And earlier this year, the US invested $110 million from 2014's budget for the "Brain Research through Advancing Innovative Neurotechnologies (BRAIN) Initiative". At the same time, over in Europe, work has commenced on a 10 year, billion pound 'Human Brain Project, bringing together 135 institutions to try to map parts of the human brain via computer simulations.
We may be starting out on the track for the "holy grail" of neuroscience: strategic control of single neuronal activity. This is, apparently, one of GSK's goals.
With that level of control, we could finally reach the realms of science fiction: where the mind and therefore the person is under external control. Freedom might be annihilated.
We would face confronting questions over authenticity and identity. There would be alienation between the pre-existing person and their subsequent brain activity.
Burgess' A Clockwork Orange is a graphic illustration of a common objection to enhancement, the erosion of freedom. TES at present does not appear to represent a major threat to freedom, but it is one of a family of technologies that could one day be used for effective mind control.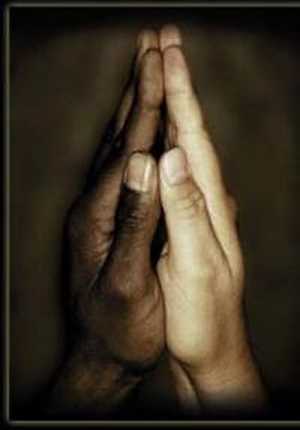 A recent study has shown that a person's implicit racial bias can be reduced if she spends some time experiencing her body as dark-skinned. Psychologists in Spain used an immersive virtual reality technique to allow participants to 'see' themselves with a different skin colour. They measured the participants' implicit racial bias before and after the intervention, finding that the embodiment of light-skinned individuals in a dark-skinned virtual body at least temporarily reduced their implicit bias against people who are coded as 'out-group' on the basis of skin colour.
Implicit racial bias is an evolved, unconscious tendency to feel more positively towards members of one's own race (one's 'in-group') than towards members of a different race (members of an 'out-group'). The bias can be (and was in this study) measured using a version of the implicit association test, which requires participants to quickly catagorise faces (black or white) and words (positive or negative) into groups. Implicit bias is calculated from the differences in speed and accuracy between categorising (white faces, positive words) and (black faces, negative words) compared to (black faces, positive words) and (white faces, negative words). Crucially, implicit racial bias has been shown to be uncorrelated with explicit racial bias – self-reports of negative racial stereotypes. This means that even those who are not consciously averse to people from other racial groups often demonstrate a deep-seated bias against them as an evolutionary hangover. Hearteningly, the authors of the study started from the idea that encoding people by race may be a reversible by-product of human evolution used to detect coalitional alliances. What their study confirmed is that immersive virtual reality provides a powerful tool for placing people into a different race 'coalition' by changing their body representation and consequently reducing their implicit aversion to the racial characteristics there represented. Continue reading →
Pharmaceutical treatment of attention deficit-hyperactivity disorder (ADHD) is associated with reduced criminality according to a study published yesterday in the New England Journal of Medicine. The study of over 25,000 Swedish adults with the disorder found that men undergoing pharmaceutical treatments had a 51% chance of committing at least one crime in a 4-year period compared to 63% for those not in treatment. The risk of criminality for women with ADHD was 25% for those taking medication, and 31% for those not in treatment. It's possible, of course, that the reduction in criminality associated with treatment was due not to the treatment itself, but to other factors, such as desire to improve behaviour, which could have both motivated treatment and reduced criminality. However, even when the investigators adjusted for likely confounders, they found that treatment was associated with significantly reduced criminal offending. Thus, their findings are at least suggestive of a causal relationship between medication and reduced crime.
It will be interesting to see how such a relationship, if it can be further supported, will be viewed by the general public and medical profession. Will it be seen as strengthening or weakening the case for ADHD treatment?