You have no right to be free from insult. Indeed, sometimes you may deserve to be insulted. Let us take a case that brings this into sharp focus: the Tory chief whip who lost his job because… well, we still don't know exactly why because it now turns out that what the police claimed at the time wasn't true. And maybe he should have lost his job: I don't know. But one of the underlying assumptions throughout seems to have been that nobody should ever be sworn at. And that is flatly false. Sometimes people deserve to be sworn at. People in power deserve it when they stupidly, arrogantly or indifferently muck up our lives, something they do routinely. They deserve it most especially when they misuse their authority, such as when they do so to display their power by make someone's life worse or for the purpose of getting  their own back on someone who resists their misuse of power. Continue reading →
By Luke Davies
Luke can now be followed on Twitter.
Anders Breivik, the 34-year-old Norwegian man responsible for the death of 77 and wounding of 232 people in an attack in 2011, has been enrolled in political science modules at the University of Oslo. The attack Breivik carried out, which happened on 22 July 2011, was motivated by a fear of the "Islamisation" of Europe and was meant to defend Norway from immigration and multiculturalism. Despite an initial assessment to the contrary, Breivik was held to be sane at the time of the attack, and therefore capable to stand trial. He was sentenced to 21 years in jail.
While Breivik didn't meet the formal requirements for entry into a degree-granting program, the university was clear from the start that it would assess his application only on its merits. Continue reading →
The furore over Syria at the G20 meeting has distracted attention from the potentially highly significant agreement by the leaders of the world's largest economies to support an 'ambitious and comprehensive' plan to address the massive global problem of multinational corporations' failure to pay tax where they earn it, using transfer pricing and other methods to pay lower tax elsewhere or none at all. Continue reading →
An Old Bore writes:
Last week I got the boat from Athens to Hydra. It takes about 2 ½ hours, and takes you along the coast of the Argolid.
The sun shone, the dolphins leapt, the retsina flowed, the bouzoukis trembled, and we watched the sun rise over the Peloponnese. It was wonderful. At least it was for me.
Basking on the upper deck, playing Russian roulette with malignant melanoma, were four girls, all aged around 15. They saw nothing. They stretched out on bean bags, their eyes shut throughout the voyage. They heard nothing other than what was being pumped into their ears from their IPods. They would no doubt describe themselves as friends, but they didn't utter a word to each other. They shared nothing at all apart from their fashion sense and, no doubt, some of the music. The dolphins leapt unremarked upon. We might, so far as the girls were concerned, have been cruising past Manchester rather than Mycenae. Continue reading →
by David Edmonds – twitter @DavidEdmonds100
Since my last blog post, there has been a decision within the BBC "to start to move" to calling 'Burma, 'Myanmar'.
Burma has always been an interest of mine because it was the big story in the first few weeks when I began in journalism.  Aung San Suu Kyi's husband (now deceased) lived in Oxford and when the demonstrations broke out in Burma in September 1988 I would deliver news wires to him: in those pre-internet days he had virtually no other means of finding out what was going on. Continue reading →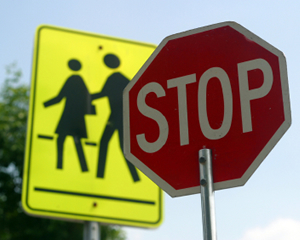 In a previous post, I touched briefly upon the role of the state in child-rearing. The state takes on a very specific set of roles, while parents fulfil others. The rhetoric surrounding parental rights or government power seem to imply that we've reached this division after careful consideration of the rights of all parties, based on fundamental moral principles.
However, it seems suspicious to me that this principled division corresponds nearly perfectly to practical considerations. In other words, the government has all the rights in the areas they're good at, while parents have all the rights in the remaining areas.
Consider, for instance, that the government is quite good a detecting blatant physical abuse. You just have to send someone to have a look, and in most places, the government can and does just that. Teachers are on the lookout for this, and social workers generally have the right to investigate and intervene. Continue reading →
Michael Gove, the UK Education Secretary, recently proposed that 5-7-year-olds in British primary schools should be taught about the 'concept of a nation'. This proposal, along with several others, it seems, is to be dropped. So unfortunately I will not be able to send the following story to Mr Gove for possible inclusion in his new syllabus. But here is an updated version of it anyway.
Many years ago, a sailing ship carrying two-hundred people sank in a storm. Fortunately, no one drowned. The people managed to swim to two different islands, one hundred on one, one hundred on the other. Continue reading →
We are discussing Huemer's argument against political authority, where political authority is the special right of government to command and coerce what other agent's may not and the special duty to obey what government commands.  A number of commentators here have responded to earlier parts of Huemer's argument against political authority by citing benefits of government. Heumer calls this kind of defence consequentialist, not because it requires a commitment to consequentialism (that the rightness of an act is determined solely by its consequences), but just because it is offering a justification of political authority on the basis of good consequences. The essential difficulty for this defence is that political authority is supposed to be content-independent, comprehensive and supreme, but neither consequences alone, nor consequences combined with fairness, can justify such authority.
(Previous posts in this line: here, here, here, here.)
So runs Huemer's initial example in considering whether political authority is justified by democracy: you're out with a group of people at a restaurant and when the bill comes someone suggests you pay, and the motion is carried on a vote. Since we do not think this would be right, nor do we think you'd thereby be under any obligation to pay, it is clear that anyone who thinks democracy justifies political authority has to explain why what is wrong here is right for a democratic government.
(Previous posts in this line: here, here, here)