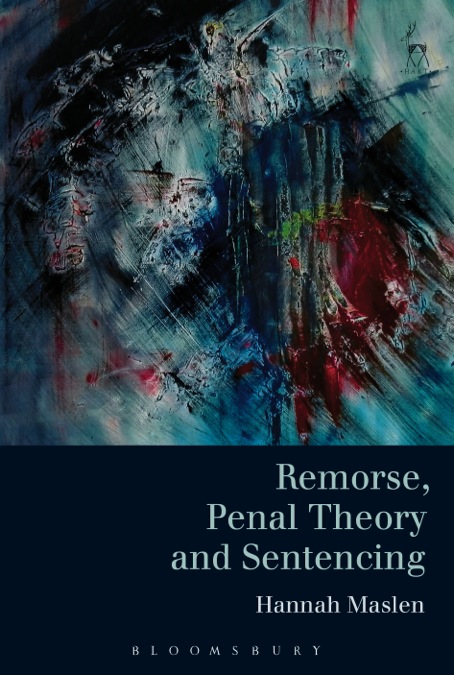 New Book: 'Remorse, Penal Theory and Sentencing' (Oxford: Hart Publishing)
If an offender is genuinely remorseful about the crime she committed, should she receive some small-but-non-trivial mitigation of her sentence? – i.e. should she be punished a little bit less than she would have been had she not been remorseful? In many jurisdictions, including England and Wales, this practice is written into the sentencing guidelines that judges have to follow. However, it is difficult to see how this practice can be justified, and intuitions about the relevance of remorse to criminal sentencing seem to vary wildly.
One first obvious concern is that it can be difficult to know whether an offender's remorse is genuine: is she just pretending in the hope that her sentence will consequently be somewhat lighter than it would otherwise have been? Whilst the possibility of simulation indeed presents a practical challenge, the prior question is whether an offender's genuine remorse should matter at all. Should judges try to determine whether an offender is remorseful and, if so, with what consequences? Continue reading →
One of the arguments against military humanitarian intervention (or wars or invasions justified on similar grounds, viz., averting harm) is that given how much such actions cost, those resources could be better used to alleviate more harm elsewhere. Against such arguments it could be suggested that humanitarian intervention stops wrongdoing and so, while we might be able to alleviate more harm elsewhere, the fact that the harm is the result of wrongdoing makes it more important. Such arguments are something I've been discussing with people over the past week so thought I may set them out here.
It's a beautiful warm sunny day, and you have decided to take your children to join a group of friends for a barbecue at the local public park. The wine is flowing (orange juice for the kids), you have managed not to burn the sausages (vegetarian or otherwise), and there is even an ice-cream van parked a conveniently short walk away.
An idyllic scenario for many of us, I'm sure you will agree; one might even go so far as to suggest that this is exactly the sort of thing that public parks are there for; they represent a carefree environment in which we can enjoy the sunshine and engage in recreational communal activities with others. Continue reading →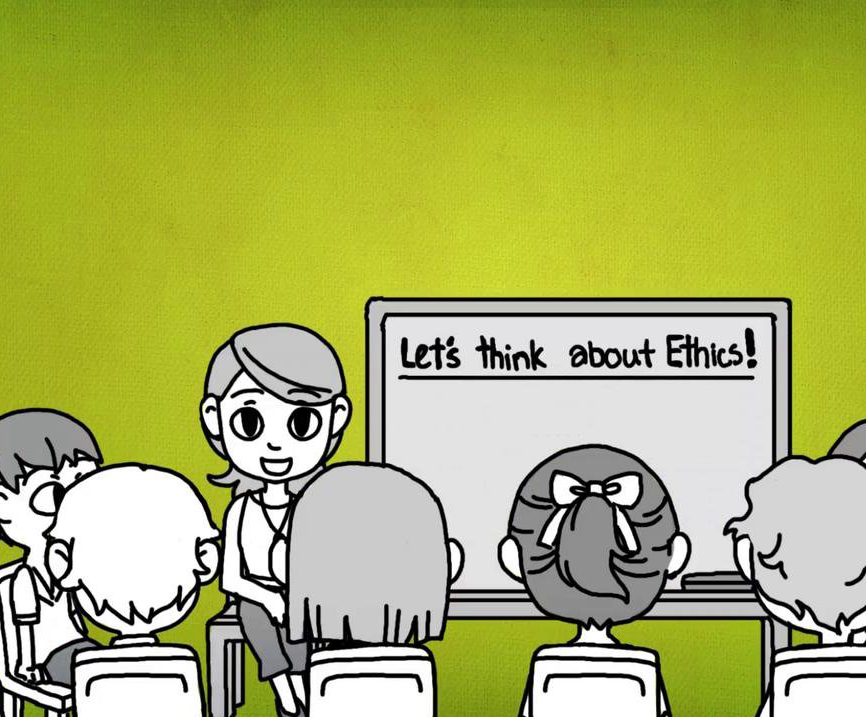 In New South Wales, Australia, classes on secular ethics have been offered to some students as an alternative to religious studies since 2010. A programme called 'Primary Ethics' is now taught to around 20,000 students in more than 300 schools. It introduces discussion of moral issues in a systematic way and provides an educational experience for students who were previously not provided with a taught alternative.
Should schools, particularly government schools, teach ethics? Or does doing so violate an important principle of government neutrality on matters moral and spiritual?
Rights-talk is pervasive. The assertions "I have a right to that" or "You can't violate their rights!" are familiar, and we often take ourselves to understand what they mean. But, insufficient attention is often paid to the various elements that jointly comprise a right, and very little attention is given to how those elements fit together.[1] This oversight can cause problems, and so it's worth being clear about what we're talking about when we speak of rights. Continue reading →
On the supposed distinction between culture and religion: A brief comment on Sir James Munby's decision in the matter of B and G (children)
By Brian D. Earp (@briandavidearp)
Introduction
What is the difference between 'culture' and 'religion' … ? From a legal standpoint, this question is important: practices which may be described as being 'religious' in nature are typically afforded much greater protection from interference by the state than those that are understood as being 'merely' cultural. One key area in which this distinction is commonly drawn is with respect to the non-therapeutic alterations of children's genitals. When such alteration is done to female children, it is often said to be a 'cultural' practice that does not deserve legal protection; whereas, when it is done to male children, it is commonly said to be a 'religious' practice – at least for some groups – and must therefore not be restricted (much less forbidden) by law.
Is this a valid distinction?
The Oxford University Student Union (OUSU) recently voted to "condemn" the invitation of Marine LePen to speak at the Oxford Union (which is an entirely separate organization, for those outside of Oxford). In addition to condemning LePen and the Union for inviting her, the OUSU President was mandated to send an emergency letter (i.e. a letter that comes outside the normal weekly bulletins, and usually happens when a person is missing or there is an emergency). I was informed that as a student union, "we" had voted to condemn LePen and the Union for giving her a platform and were encouraged to protest. To what extent is this true? Had the Union, in inviting her, legitimised her politics?
Suppose you had a child with special educational needs. Suppose the only school that could meet your child's needs (as set out by their Statement of Special Educational Needs) was over an hour away (as can often happen). It falls under your local authority's duties, who agree that they cannot provide a school within your area, to pay for transport for your child along with the essential carer who understand your child's needs. Finally, suppose you're very well off: should you pay for that transportation service?
Facebook has changed its privacy settings this January. For Europeans, the changes have come into effect on January 30, 2015.
Apart from collecting data from your contacts, the information you provide, and from everything you see and do in Facebook, the new data policy enables the Facebook app to use your GPS, Bluetooth, and WiFi signals to track your location at all times. Facebook may also collect information about payments you make (including billing, shipping, and contact details). Finally, the social media giant collects data from third-party partners, other Facebook companies (like Instagram and Whatsapp), and from websites and apps that use their services (websites that offer "Like" buttons and use Facebook Log In).
The result? Facebook will now know where you live, work, and travel, what and where you shop, whom you are with, and roughly what your purchasing power is. It will have more information than anyone in your life about your habits, likes and dislikes, political inclinations, concerns, and, depending on the kind of use you make of the Internet, it might come to know about such sensitive issues as medical conditions and sexual preferences.
To Facebook's credit, their new terms of services, although ambiguous, are clearer than most terms of services one finds on the Internet. Despite the intrusiveness of the privacy policy, one may look benevolently on Facebook: if their terms are comparatively explicit and clear, if users know about them and give their consent, and if in turn the company provides a valuable free service to more than a billion users, why should the new privacy policy be frowned upon? After all, if people don't like the new terms, they are not forced to use Facebook: they are free not to sign up or they can delete their account if they are current users.
A closer look, however, might reveal the matter in a different light. Continue reading →