As the Ukrainian crisis continues to unfold, attention has shifted from the deposed president Viktor Yanukovych to the Crimea peninsula.  Crimea has an ethnic Russian majority and as such are much less sympathetic to the pro-Western uprising that toppled Yanukovych (see the very useful maps posted here).  Now the Russian military has occupied the region, and there is some movement towards either independence or annexation into Russia.  Western powers are unsurprisingly outraged at this military intervention, with UK Prime Minister David Cameron saying there is "no excuse" for Russian occupation.  I would like to suggest that the case against Russia's use of force is not as clear cut as it first appears, as it could potentially be justified on the grounds of promoting Crimea's right to self-determination.  Still, careful attention to how recent events unfolded do indicate that both the occupation and recent (quite quick) moves for separation from Ukraine are illegitimate on relatively minimal procedural grounds. Continue reading →
It has become commonplace in recent years to note that the 'abortion debate' in America has become entrenched. Indeed, there seem to be few issues in contemporary politics that elicit less common ground than the abortion debate finds in its stalwartly pro-choice and pro-life opponents. It is just as common, if not more so, these days to speak of the 'attack on Roe v. Wade' or 'the attack on women's rights,' particularly in light of recent findings that more abortion restrictions were enacted between 2011 and 2013 in the U.S. than in the entire previous decade. Now more than ever, especially for the pro-choice movement, it is necessary to conceptualize novel approaches to the questions of the beginning, end, and quality of life that sit at the heart of the abortion debate. Here I examine a recent case and how it has the potential to advance this debate. Continue reading →
On 6 December, Prof. Dr. Bernward Gesang, Chair of Philosophy and Ethics of Economy at the University of Mannheim, presented an interesting talk on "Do individuals have duties to protect the climate?" exploring if individuals have moral obligation to change their behaviours to mitigate climate change from an Act Utilitarian perspective, i.e. the view that an act is permissible if and only if no other acts bring higher overall utility. Continue reading →
Over at Slate, Tanner Colby has a critique of liberal US school busing policies that's well worth reading.  Some historical context: in the wake of Brown v. Board's 1954 mandate to integrate school districts, a pattern of 'white flight' emerged – white parents moving from city centers to the suburbs to avoid having to send their children to racially integrated schools.  School busing was a court-enforced reaction to this movement, designed to force the children of those who had fled to the suburbs to integrate by busing students in the whiter suburbs to more minority-dominated schools and vice-versa.  Busing has more recently been rolled back by various courts and local governments, much to the chagrin of liberals – but Colby argues the policy was actually a massive failure to begin with.  He makes some important points concerning a central goal of integration (to get students of different races to truly socialize and interact, not merely sit in the same classrooms and cafeterias) that busing did not achieve, and towards the end offers a glimpse of an alternative Colby thinks is superior.  This alternative essentially involves compromising with racism by having blacks be bused to predominantly white schools, but (acceding to the racially-motivated demands of white parents) not vice-versa.  Yet despite the allegedly good consequences of the compromise, there are inherent problems with it.  These problems, I submit, give us strong reason to reject compromising with racism in this instance. Continue reading →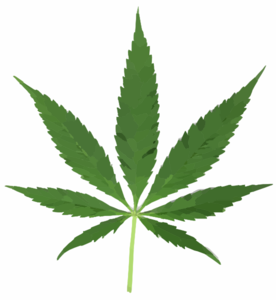 U.S. President Barack Obama's recent interview in the New Yorker was surprisingly interesting.  While some have noted his disapproval towards a (hypothetical) son playing pro football out of concussion concerns, the more remarkable comments concern marijuana:  he says it's "not very different from…cigarettes" and "I don't think it's more dangerous than alcohol."  He did not come out in favour of legalisation, however, and this makes his views (and, to a certain extent, the position of the executive branch charged with carrying out federal law) incoherent – by which I mean, his various positions taken together are inconsistent.  Obama may well 'evolve' further as he did with gay marriage, but any such evolution will likely come too late in his term to lead to an effective, permanent change in policy. Continue reading →
According to an article in the New England Journal of Medicine (Prabhat & Peto 2014),
Tripling tobacco tax globally would cut smoking by a third, and prevent  200 million premature deaths this century from lung cancer and other diseases. (here)
This should, of course, be instituted immediately. It is almost the perfect public policy: self-interest dressed up as sanctimony. Not only will we make the lives of non-smokers better at the expense of smokers, but we can do so whilst telling smokers we are doing it for their own good! Continue reading →
My book of the year, by a very wide margin, is Jay Griffiths' splendid 'Kith: The Riddle of the Childscape' (Hamish Hamilton, 2013). Amongst her many virtues is a loathing of Plato's Republic. Here she is, in typically swashbuckling style:
'Excessive laughter is banned and so is the liquid superfluity of metaphor. Plato would rid his ideal state of anything that could arouse emotion, mischief, wildness or fun….so ghastly is his Republic that it could be interpreted as satire. But, generally, its ambition has been taken with deadly seriousness as a founding text on the education of boys. The purpose of The Republic is to school its youth to be good soldiers engaged in unending war to take the resources of neighbouring lands. It is a handbook for the education of imperialists.
Brick by brick, Plato builds the walls of his citadel of control, hierarchy and obedience. His ideal republic is obsessed with rule – not only the rule of command, but the rule of measurement… the heart of his vision [is] that Apollo, god of measure, metre, civilisation and, surely, god of metronomes, should keep Dionysus, god of the Romantic movement, god of wildness and nature, firmly under his thumb.' 1
Familiar? It should be – at least to UK readers. It's the policy of Michael Gove and his rightly vilified Department. They want to produce a generation of nerdish measurers – people who wield rulers rather than wands, and who write in Excel rather than blank verse.
You have no right to be free from insult. Indeed, sometimes you may deserve to be insulted. Let us take a case that brings this into sharp focus: the Tory chief whip who lost his job because… well, we still don't know exactly why because it now turns out that what the police claimed at the time wasn't true. And maybe he should have lost his job: I don't know. But one of the underlying assumptions throughout seems to have been that nobody should ever be sworn at. And that is flatly false. Sometimes people deserve to be sworn at. People in power deserve it when they stupidly, arrogantly or indifferently muck up our lives, something they do routinely. They deserve it most especially when they misuse their authority, such as when they do so to display their power by make someone's life worse or for the purpose of getting  their own back on someone who resists their misuse of power. Continue reading →