On 9 May 2013, Salla Sariola, from ETHOX, gave a fascinating talk at the St Cross Ethics Seminar, based on work done collaboratively with Bob Simpson (Durham). The presentation focused on the large number of self-poisonings which have been taking place in Sri Lanka, often using lethal agricultural pesticides and herbicides unavailable in many developed countries. This presentation is now available as a podcast at the bottom right of the Oxford Uehiro Centre main webpage. Continue reading →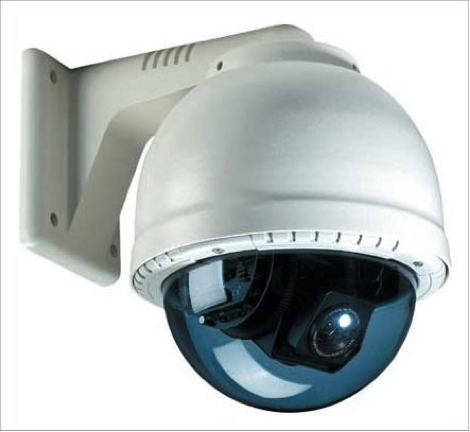 We all know that we are under CCTV surveillance on many occasions each day, particularly when we are in public places. For the most part we accept that being – or potentially being – watched in public places is a reasonable price to pay for the security that 24-hour surveillance offers. However, we also have expectations about what is done with CCTV footage, when, and by whom. A recent discussion with a friend threw up some interesting questions about the nature of these expectations and their reasonableness.
My friend works in a bar where, unsurprisingly, there are several CCTV cameras. Everyone knows where these cameras are and that they are permanently in operation – there is not supposed to be any secrecy. Whilst the primary purpose of the cameras is to promote security, a member of the management team has begun to use them in a way that could be seen as ethically problematic: she logs on to view the footage in real-time, remotely, at her home. In addition to watching the footage, the manager has also addressed points of staff discipline based on what she sees. Perhaps particularly troubling is that she has commented on the way a member of staff behaved when no one was around – when the member of staff thought that she was 'alone'. Continue reading →
An outburst of blame, vituperation, and indignation, including death threats from all over the world, has followed the sad suicide of a nurse who fell for a 'prank call' from two Australian DJs and unwittingly released confidential information about a member of the British royal family.
Some criticism might well be made of any person who engages in such deception for the purposes of entertainment, and the fact that the DJs' actions were therefore not entirely 'innocent' has perhaps fuelled the flames of protest. But there is little doubt that they are being subjected to significantly more blame than many others who engage in similar stunts. Continue reading →
Podcast of Uehiro Seminar given by Gwen Adshead
'The Bad Seed' was a popular 1954 novel in which a well brought up young girl begins to manifest behaviour characteristic of a criminal psychopath. As the plot develops, the girl's mother discovers that her own mother was a serial killer who was executed when she was herself a girl.
In this Uehiro Seminar, Gwen Adshead Forensic Psychotherapist at Bluebird House & Broadmoor Hospital explores this idea of the 'bad seed' using research into those who exhibit 'callous and unemotional' traits when children. In contrast to the theme of the novel, Dr Adshead points out that the causes of behaviour even for individuals who exhibit violent behaviour consistently both as children and adults are mediated by factors other than genetic predisposition. For example, there is a relationship between childhood physical abuse and neglect and delinquency and violence in later life. Dr Adshead argues that a more constructive approach to addressing violence in society might be to explore causes such as parenting rather than focusing disproportionate attention on the children. The lecture and discussion that follows raise fundamental issues to do with our attitude to genetic and other predictors of subsequent violence in adult life, the question of how resources should be allocated to address such problems, and how blame fits within this research framework.
You can listen to the podcast of the seminar here
Paul Troop and Sabrina Stewart
In general, if you know someone to be a danger to others you have a duty to do something about it. Exactly what you are obliged to do depends on the person, the situation and you. At the very least you ought to warn others.
In general, and apart from such basic duties as not to interfere with others (more pompously, to respect their autonomy), to keep your promises to them, not to harm them and not to burden them, your strongest duties are those you take on voluntarily, such as those you acquire by taking up a profession.
The professions hold themselves out to us as entitled to special privileges because of their special knowledge. We trust them, we rely on them, we place ourselves in their hands for specific purposes, because when paid for their work they promise to look after our interest before their own. Part of that promise is a special duty to hold members of the profession accountable to professional standards and to exclude persons who fail those standards.
So members of the medical profession have both a very strong duty and a special duty to protect us from dangerous doctors. A book has come out showing that doctors are grossly— indeed, grotesquely —derelict in this duty. Continue reading →
One of my clearest childhood memories is of seeing images  of the 1989 Hillsborough Disaster on the television news. Ninety-six Liverpool fans died in the crush, with an estimated 766 injured. I lived on the other side of the world, had never been to see a football game, and presumably had little comprehension of what the victims had gone through, yet the images of the crush, and of a few people being hauled to safety from it, made a strong and disturbing impression. Continue reading →