It was announced last week that a new offence of 'wilful neglect or mistreatment' is to be created for NHS hospital staff whose conduct amounts to the deliberate or reckless mistreatment of patients. This offence will be modeled on an existing offence under the Mental Capacity Act which punishes the wilful neglect or ill-treatment of patients lacking capacity. Currently, a medical worker convicted of this offence faces a maximum sentence of five years imprisonment, or an unlimited fine. The sanctions for the proposed new offence are likely to be of a similar severity.
The creation of the offence comes in the wake of the inquiry into the widespread negligence that occurred at Mid Staffordshire hospital. Intended principally to deter healthcare workers from mistreating patients, the new offence has been proposed following review of patient safety. The leader of the review, Professor Don Berwick, emphasized that patient safety must become the top priority and that the measure was needed to target the worst cases of a 'couldn't care less' attitude that led to 'wilful or reckless neglect or mistreatment'.
Concerns about its impact
Whilst most would agree that patient safety should clearly be a priority, there has been concern that the new criminal sanction could create a 'climate of fear' amongst healthcare workers and that individual workers will be penalised for mistakes that are the result of inadequate staffing or simple human error, rather than blameworthy acts of malice. Continue reading →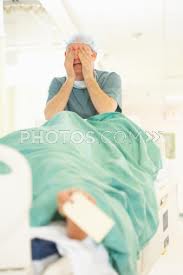 Last week, the Daily Mail reported on Dr Anna Smajdor's paper in which she argues that compassion 'is not a necessary component' of healthcare. This claim contrasts interestingly with Jeremy Hunt's recent proposal that all student nurses should have to prove that they are capable of caring by spending a year on wards carrying out basic tasks. This proposal, along with the suggestion that pay be linked to levels of kindness would, according to Hunt, go some way to improving the standard of NHS care.  The motivating idea behind Hunt's proposals is that lack of compassion amongst NHS staff is partly responsible for poor care and, in some cases, for cultivating a 'culture of cruelty'.
So is compassion a necessary component of healthcare? Is an adequate standard of care necessarily unattainable when compassion amongst staff is absent? In considering these questions I do not intend to embark on a detailed critique of Dr Smajdor's paper. Instead, I will begin from her main ideas and use them to motivate a general discussion of the role of compassion in healthcare. According to the report, Dr Smajdor argues for two main claims: 1) that compassion is not a necessary component of healthcare – that acceptable standards can be attained without it – and 2) that compassion can actually be dangerous for healthcare workers, possibly resulting in impaired standards of care.  Continue reading →
by David Edmonds – twitter @DavidEdmonds100
Since my last blog post, there has been a decision within the BBC "to start to move" to calling 'Burma, 'Myanmar'.
Burma has always been an interest of mine because it was the big story in the first few weeks when I began in journalism.  Aung San Suu Kyi's husband (now deceased) lived in Oxford and when the demonstrations broke out in Burma in September 1988 I would deliver news wires to him: in those pre-internet days he had virtually no other means of finding out what was going on. Continue reading →
On 9 May 2013, Salla Sariola, from ETHOX, gave a fascinating talk at the St Cross Ethics Seminar, based on work done collaboratively with Bob Simpson (Durham). The presentation focused on the large number of self-poisonings which have been taking place in Sri Lanka, often using lethal agricultural pesticides and herbicides unavailable in many developed countries. This presentation is now available as a podcast at the bottom right of the Oxford Uehiro Centre main webpage. Continue reading →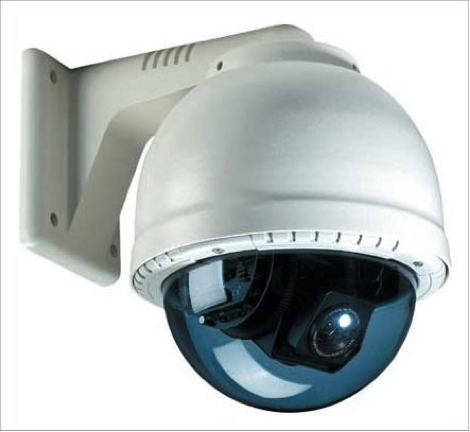 We all know that we are under CCTV surveillance on many occasions each day, particularly when we are in public places. For the most part we accept that being – or potentially being – watched in public places is a reasonable price to pay for the security that 24-hour surveillance offers. However, we also have expectations about what is done with CCTV footage, when, and by whom. A recent discussion with a friend threw up some interesting questions about the nature of these expectations and their reasonableness.
My friend works in a bar where, unsurprisingly, there are several CCTV cameras. Everyone knows where these cameras are and that they are permanently in operation – there is not supposed to be any secrecy. Whilst the primary purpose of the cameras is to promote security, a member of the management team has begun to use them in a way that could be seen as ethically problematic: she logs on to view the footage in real-time, remotely, at her home. In addition to watching the footage, the manager has also addressed points of staff discipline based on what she sees. Perhaps particularly troubling is that she has commented on the way a member of staff behaved when no one was around – when the member of staff thought that she was 'alone'. Continue reading →
An outburst of blame, vituperation, and indignation, including death threats from all over the world, has followed the sad suicide of a nurse who fell for a 'prank call' from two Australian DJs and unwittingly released confidential information about a member of the British royal family.
Some criticism might well be made of any person who engages in such deception for the purposes of entertainment, and the fact that the DJs' actions were therefore not entirely 'innocent' has perhaps fuelled the flames of protest. But there is little doubt that they are being subjected to significantly more blame than many others who engage in similar stunts. Continue reading →