By Dominic Wilkinson (Twitter: @Neonatalethics)
There are reports in the press this week that the remains of 86 unborn fetuses were kept in a UK hospital mortuary for months or even years longer than they should have been. The majority were fetuses less than 12 weeks gestation. According to the report, this arose because of administrative error and a failure to obtain the necessary permissions for cremation.
The hospital has publicly apologized, and set up an enquiry into the error. They are planning to cremate the remaining fetuses. However, they have decided not to contact all of the families and women whose fetal remains were kept on the basis that this would likely cause a greater amount of distress.
Is this the right approach? Guidelines and teaching in medical schools encourage health-care professionals and institutions to own up to their errors and disclose them to patients. Is it justifiable then to not reveal errors on the grounds that this would be too upsetting? How much transparency is desirable in healthcare?
'Between the NHS and social care, there must be total commitment to ensuring that interaction is paperless, and that, with a patient's consent, their full medical history can follow them around the system seamlessly.' So said Jeremy Hunt,the Health Secretary, on 16 January 2013. And NHS England say that: 'Our vision is for a fully integrated digital patient record across all care settings by 2018'.
It sounds like a good idea. It's not. Or not in its present form. Many of the concerns that have been expressed relate to privacy/confidentiality. Those concerns are real. But even if they can be satisfactorily addressed, electronic health records have the potential to do great harm. They divert attention from the patient to the screen, and they cause clinical skills to atrophy.
David Loxterkamp recently observed that the computer in the consulting room is a Frankenstein-like creature: '….we have created a place in our exam rooms for a computer that needs our care and feeding. It now directs the flow and purpose of an encounter that once unfolded organically according to the particular needs of the patient.' The electronic servant becomes the master. Continue reading →
It was announced last week that a new offence of 'wilful neglect or mistreatment' is to be created for NHS hospital staff whose conduct amounts to the deliberate or reckless mistreatment of patients. This offence will be modeled on an existing offence under the Mental Capacity Act which punishes the wilful neglect or ill-treatment of patients lacking capacity. Currently, a medical worker convicted of this offence faces a maximum sentence of five years imprisonment, or an unlimited fine. The sanctions for the proposed new offence are likely to be of a similar severity.
The creation of the offence comes in the wake of the inquiry into the widespread negligence that occurred at Mid Staffordshire hospital. Intended principally to deter healthcare workers from mistreating patients, the new offence has been proposed following review of patient safety. The leader of the review, Professor Don Berwick, emphasized that patient safety must become the top priority and that the measure was needed to target the worst cases of a 'couldn't care less' attitude that led to 'wilful or reckless neglect or mistreatment'.
Concerns about its impact
Whilst most would agree that patient safety should clearly be a priority, there has been concern that the new criminal sanction could create a 'climate of fear' amongst healthcare workers and that individual workers will be penalised for mistakes that are the result of inadequate staffing or simple human error, rather than blameworthy acts of malice. Continue reading →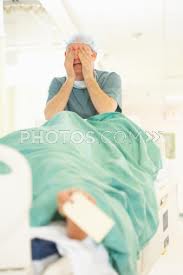 Last week, the Daily Mail reported on Dr Anna Smajdor's paper in which she argues that compassion 'is not a necessary component' of healthcare. This claim contrasts interestingly with Jeremy Hunt's recent proposal that all student nurses should have to prove that they are capable of caring by spending a year on wards carrying out basic tasks. This proposal, along with the suggestion that pay be linked to levels of kindness would, according to Hunt, go some way to improving the standard of NHS care.  The motivating idea behind Hunt's proposals is that lack of compassion amongst NHS staff is partly responsible for poor care and, in some cases, for cultivating a 'culture of cruelty'.
So is compassion a necessary component of healthcare? Is an adequate standard of care necessarily unattainable when compassion amongst staff is absent? In considering these questions I do not intend to embark on a detailed critique of Dr Smajdor's paper. Instead, I will begin from her main ideas and use them to motivate a general discussion of the role of compassion in healthcare. According to the report, Dr Smajdor argues for two main claims: 1) that compassion is not a necessary component of healthcare – that acceptable standards can be attained without it – and 2) that compassion can actually be dangerous for healthcare workers, possibly resulting in impaired standards of care.  Continue reading →
by David Edmonds – twitter @DavidEdmonds100
Since my last blog post, there has been a decision within the BBC "to start to move" to calling 'Burma, 'Myanmar'.
Burma has always been an interest of mine because it was the big story in the first few weeks when I began in journalism.  Aung San Suu Kyi's husband (now deceased) lived in Oxford and when the demonstrations broke out in Burma in September 1988 I would deliver news wires to him: in those pre-internet days he had virtually no other means of finding out what was going on. Continue reading →
On 9 May 2013, Salla Sariola, from ETHOX, gave a fascinating talk at the St Cross Ethics Seminar, based on work done collaboratively with Bob Simpson (Durham). The presentation focused on the large number of self-poisonings which have been taking place in Sri Lanka, often using lethal agricultural pesticides and herbicides unavailable in many developed countries. This presentation is now available as a podcast at the bottom right of the Oxford Uehiro Centre main webpage. Continue reading →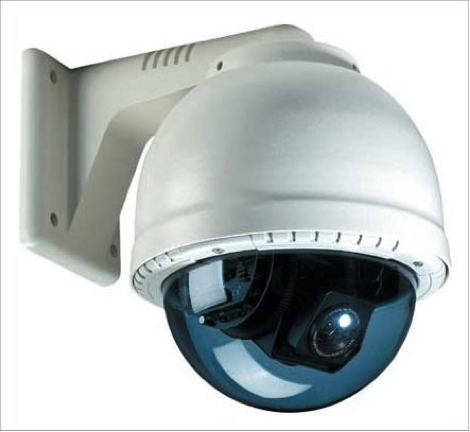 We all know that we are under CCTV surveillance on many occasions each day, particularly when we are in public places. For the most part we accept that being – or potentially being – watched in public places is a reasonable price to pay for the security that 24-hour surveillance offers. However, we also have expectations about what is done with CCTV footage, when, and by whom. A recent discussion with a friend threw up some interesting questions about the nature of these expectations and their reasonableness.
My friend works in a bar where, unsurprisingly, there are several CCTV cameras. Everyone knows where these cameras are and that they are permanently in operation – there is not supposed to be any secrecy. Whilst the primary purpose of the cameras is to promote security, a member of the management team has begun to use them in a way that could be seen as ethically problematic: she logs on to view the footage in real-time, remotely, at her home. In addition to watching the footage, the manager has also addressed points of staff discipline based on what she sees. Perhaps particularly troubling is that she has commented on the way a member of staff behaved when no one was around – when the member of staff thought that she was 'alone'. Continue reading →