Dale and Leilani Neumann are Pentecostal Christians. Their 11 year old daughter, Kara, fell ill. In fact she had (undiagnosed) diabetes. Her parents refused to obtain medical help. Instead they prayed.
'Kara's father testified that death was never on their minds.  He testified that he knew Kara was sick but was "never to the alarm of death," and even after she died, her father thought that Jesus would bring Kara back from the dead, as he did with Lazarus.
The parents and friends testified that the parents took tangible steps to help Kara.  The mother tried to feed Kara soup and water with a syringe, but the liquid just dribbled out of Kara's mouth.  The father tried to sit Kara up, but she was unable to hold herself up.  At some point, Kara involuntarily urinated on herself while lying unresponsive on the couch, so they carried her upstairs and gave her a quick sponge bath while she lay on the bathroom floor.
At one point, Kara's maternal grandfather suggested by telephone that they give Kara Pedialyte, a nutritional supplement, in order to maintain the nutrients in her body.  The mother responded that giving Kara Pedialyte would be taking away the glory from God.  Kara's mother had told another visiting friend that she believed that Kara was under "spiritual attack."
Friends Althea and Randall Wormgoor testified that they arrived at the Neumanns' home on Sunday at approximately 1:30 p.m.  The Wormgoors saw that Kara was extremely ill and nonresponsive.  Her eyes were partially open but they believed she needed immediate medical attention.  Randall Wormgoor pulled Kara's father aside and told him that if it was his daughter, he would take her to the hospital.  The father responded that the idea had crossed his mind, and he had suggested it to his wife, but she believed Kara's illness was a test of faith for their family and that the Lord would heal Kara….' [1]
But the Lord did not. Or at least not physically. Kara died from diabetic ketoacidosis. The evidence was that, with conventional medical care, she would have lived. Continue reading →
On 9 May 2013, Salla Sariola, from ETHOX, gave a fascinating talk at the St Cross Ethics Seminar, based on work done collaboratively with Bob Simpson (Durham). The presentation focused on the large number of self-poisonings which have been taking place in Sri Lanka, often using lethal agricultural pesticides and herbicides unavailable in many developed countries. This presentation is now available as a podcast at the bottom right of the Oxford Uehiro Centre main webpage. Continue reading →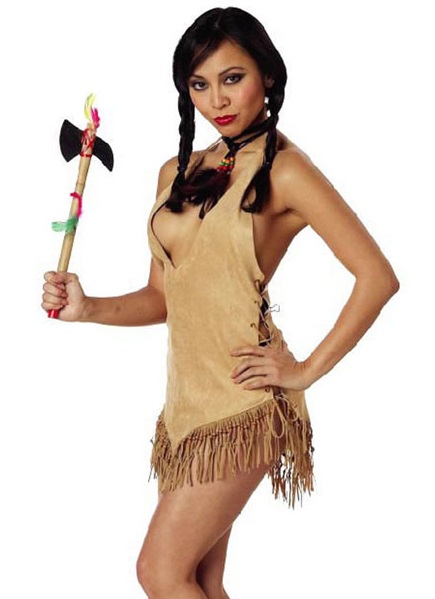 I've been to Cologne recently, one of Germany's main Carnival cities. In the window of a shop I passed, I saw some residues of the just ended Carnival season for sale – amongst other things, a Native American costume. Like many others of the sort, it consisted of a brown faux suede suit, a colourful feather hair decoration, and a little fake axe. And – not to my surprise – it showed far more skin that it concealed. Unfortunately, I didn't take a picture. However, "Indian" Carnival and Halloween costumes like that can be found all over the internet, may it be in the (sadly unavoidable) "sexy" women's version like the one I saw, or in the male "warrior / chief" version.
By Lachlan de Crespigny and Julian Savulescu
An emergency centre doctor working in Germany has claimed 2 nearby catholic hospitals refused to accept a rape victim who needed treatment, in case she was pregnant  . This was allegedly in line with their ethics committee's policy to refuse to examine sexual assault victims in an effort to avoid future treatments such as the morning after pill coming into conflict with the hospital's catholic ethos. The hospitals claim this was a misunderstanding and await an internal inquiry.
The Catholic Church does not support abortion and includes the morning after pill as an abortifacient. It is in violation of Catholic (ethical) standards. The doctor making the claims says that Cologne's Cardinal Meisner had been consulted.
The Catholic Church insists life must be protected with the utmost care from the moment of conception. From the first moment of his or her existence, a human being must be recognized as having the rights of a person. But in this case, they did not only deny the rape victim access to legal contraceptives, they refused to treat or examine her in any way for any of the resulting injuries of the rape. They did not treat her in her hour of need as a person who deserved the utmost care.
It will be interesting to watch the reception of a recent Court of Protection case, as yet unreported, in which a woman with profound learning difficulties was found to have capacity to decide not to terminate her pregnancy.
As so often, the case decided nothing new. But it is a timely reminder of the trite but often overlooked principle that capacity is not an all or nothing thing. The question: 'Does she have capacity?' is always dangerously incomplete. The correct question is always 'Does she have capacity to decide X?'
There was no doubt that she did not have capacity to manage many aspects of her affairs. She was in the bottom 1% of the population so far as intellectual function was concerned. Deputies were appropriately appointed. But, so far as the continuation of her pregnancy was concerned, so what?
It was decided as a matter of fact that she had capacity to decide whether or not to continue with, or to terminate, the pregnancy. And that meant that the Court of Protection had no jurisdiction to decide the matter. No best interests determination could lawfully be made. Continue reading →
In debates about the virtues of religion, it is often difficult for scholars to agree on which interpretation of a particular religion's mandates and precepts is an accurate one.  Do the world's major religions promote civil discourse, tolerance, and mutual respect, or are do the truth claims embedded in their ideologies promote argument, vitriol, and in the worst cases, untold violence?
The former, argues Professor Tony Coady in his final Leverhulme lecture on November 29th, entitled "Religious Positives for Liberal Democracies." (Full podcast)  In his lecture, Coady briefly recaps the arguments from his first two lectures, harshly criticizing the notion that "public" or "secular" reasoning is somehow neutral, and vociferously rebutting the notion that religion and religious people are inherently prone to violence.   While in his first two lectures, Coady focused his attention on the theoretical and philosophical questions which undergird debates about the role of religious reasoning in the public square, in his final lecture, he examines the ways in which religion (using Christianity as an example) upholds liberal virtues that are fundamental to flourishing democratic debate and deliberative democracy.
In his second Leverhulme Lecture on November 22nd, Professor Tony Coady focused on the issues underlying the common assertion that we ought to exclude religious arguments from deliberations in the political sphere of liberal democratic societies. Coady traces this idea to arguments by Audi and Rawls on 'secular reasons' and 'public reasons' respectively, which suggest that the sorts of reasons and arguments made in public policy decision-making ought to be secular or neutral, in the sense of being accessible to all reasonable citizens, on the basis of mutual respect.
However, Coady raises a number of questions that demonstrate the problematic nature of this concept of 'deliberative restraint.' Perhaps most fundamentally, how can we in practice distinguish between religious reasons and non-religious reasons? Must an argument cite God in order to be considered a 'religious argument' or merely appear to be influenced by religious concepts? The later would probably exclude arguments from the natural law tradition or those based on human dignity, which in fact look quite similar to non-religious arguments. Furthermore, how can we know whether an individual accepts a given reason because it comes from a religious source or because it appeals to him independently? Finally, why do we think that mutual respect requires the articulation of only non-religious reasons in the public sphere? It seems religious individuals can demonstrate mutual respect for fellow citizens in many other ways, through respect for procedural and constitutional practices for instance, without excluding religious arguments. Continue reading →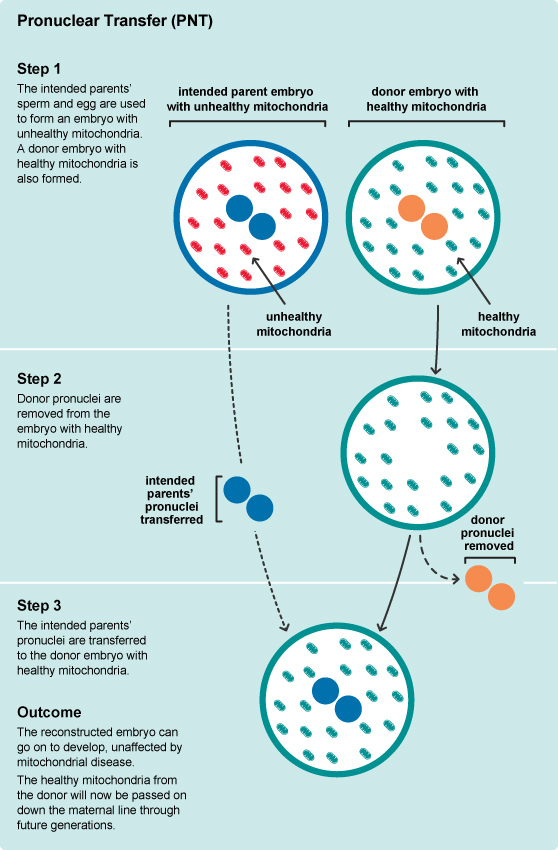 The agency that regulates fertility treatment and embryo research in the UK, the Human Fertilisation and Embryology Authority (HFEA), has asked for public views on two possible new forms of fertility treatment that promise to prevent the transmission of mitochondrial diseases to children. These diseases can be extremely severe, leading to (among other things) diabetes, deafness, progressive blindness, seizures, dementia, muscular dystrophy, and death.
Owen Barfield was lunching in C.S. Lewis's rooms. Lewis, who was then a philosophy tutor, referred to  philosophy as 'a subject'. '"It wasn't a subject to Plato", said Barfield, "It was a way."'1
It would be dangerous for a modern professional philosopher to say that her philosophy was her 'way'. I can well imagine the responses. 'She's lost objectivity'. 'She's a preacher, not an academic.' 'Most of us  were disabused in our first week as undergraduates of the childish notion that philosophy was about the meaning of life. She obviously missed that lecture. She was probably at a prayer meeting instead.'
For the scoffers, philosophy is a job. It's something they do from nine to five. Then, when they leave the faculty, they walk out into the world of angst and bereavement and sick children, and begin, without reference to the day job, to try to puzzle out the meaning of the world and of their own place in it. The job, often, is about exactitude – about ensuring that every step in an examined argument is unimpeachably rigorous. But stop and ask them whether, as a result of the rigour, the argument can now be relied upon to change conduct, and they'll stop, scratch their heads, and look at you as if you're simple.
I'm not really accusing them of hypocrisy – of failing to judge themselves by their own standards. For an allegation like that to stick you'd have to show that they knew that the world of the day job was the same as the world outside. The problem is that they don't perceive the two worlds as having any connection at all. The diagnosis is non-integratedness. It would be unkind to translate it as lack of integrity.
Recently I was reading Charlie Camosy's book Too expensive to treat? Finitude, Tragedy and the Neonatal  ICU2. It's rather a good book, but its contents aren't the point for the moment.
Charlie and I don't always see eye to eye. He's a Catholic, for a start, with far too much respect for old dead men for my comfort. But the tone of the book struck me. Here was someone doing philosophy because the answers mattered. He'd unfashionably remembered that 'philosophy' means the love of wisdom. He approached the issues reverentially but insistently, determined not to let them go until he knew that they had something useful to say to  an artificially ventilated child.
No, this doesn't mean that the book is a Catholic polemic; or that he's mainly interested in crafting an argument that accords with the ruling Encyclicals; or that he's trying to ensure his back will be covered when he next slinks into a confessional;  or that it's a set of inevitable inferences from a set of a priori assumptions; or that it's humourless, earnest,  preachy or fanatical. Let alone correct. It's just a book by all of someone, with the intention of deriving principles that  apply to whole, real, humans, rather than to an abstracted portion of a human, or a pastiche of a human. It's written to appeal to reason, conscience, intuition and hospital accountants, rather than to the Chairmen of grant-giving authorities and tenure committees. It's the work of someone with a conjoined personal and professional life. That should be unremarkable. It's actually very unusual.
That it is so unusual is a big problem both for philosophy and philosophers.
[Conflict of interest: Charlie Camosy is a friend. Come to think of it, that's hardly a conflict of interest. He wouldn't stop being a friend if I hadn't written this, won't be more of a friend because I have, and I won't be getting a cut of any book sales this blog might generate.]
References
1. C. S. Lewis, Surprised by Joy, Geoffrey Bles, 1955
2. Eerdmans, 2010
When a believer and a secularist meet to discuss abortion, the result is often a disaster. After a few minutes of polite conversation, they start talking past each other, each failing to appreciate the deep concerns and genuine aspirations of the other. As the discussion continues, they look increasingly uncomfortable and embarrassed, repeating themselves and no longer listening to each other's opinion. What was meant to be a debate sometimes develops into a childish blame-game, the secularist ridiculing the believer as irrational, while the believer attacks the secularist as at best misguided, at worst evil. At the end of the discussion, the audience is left with the impression that we witnessed a divorce without the intimacy of a prior marriage: the speakers withdraw into the comfort of separation, weary of mutual indifference, mistrust and hostility.
This is the complete opposite of the abortion debate that took place on 18 October between Charles Camosy, Assistant Professor of Christian Ethics at Fordham University, and Julian Savulescu, Director of the Uehiro Centre for Practical Ethics at the University of Oxford. The event was the first of a set of two public debates called 'The Possibility of Religious-Secular Ethical Engagement'. Each speaker gave a short presentation on how one might advance a fruitful religious-secular dialogue on abortion, followed by Q&As and a further discussion between Camosy and Savulescu.
Camosy was the first speaker. After laying out a set of conditions without which a religious-secular conversation cannot even start, he firstly highlighted the surprisingly substantial level of agreement between Christian ethicists and their secular counterparts. His strategy was to focus on the work of the most influential secular ethicist of our time – that of Peter Singer – and discuss some of the controversial issues on which Singer and Christian ethicists agree. For example, they share the view that there is a logical connection between abortion and infanticide, departing from the popular view that abortion is morally permissible and infanticide is not. They also agree that some non-human creatures should be considered as moral entities, though Camosy would suggest angels as the prime example, whereas Singer is likely to pick chimpanzees. Camosy then examined several issues over which secular and Christian ethicists genuinely disagree, such as the moral status of the foetus. His central message was that both Christian and secular ethicists should focus on these specific issues to find a way to move the discussion forward, instead of seeing each other as attempting to impose an alien and comprehensive outlook.
Savulecu started his presentation by telling the personal story of how he came to revise his view on abortion in a less permissive direction. He now thinks that the destruction of an embryo is morally wrong under certain circumstances, such as when one or both of the parents want(s) it to develop into a child. An embryo, according to Savulescu, has a special moral value when it is a part of the plan of the parent(s). He also argued that the consequences of abortion for future generations must be considered. Bringing a child into the world, he suggested, is like bringing a work of art into the world; as Mona Lisa has given pleasure to the viewers, a baby has the potential for giving pleasure to the people to whom he or she will relate. Savulescu acknowledged that the evolution of his thinking about abortion had been fostered by his engagement with religious as well as secular ethicists, though he expressed his continuing disagreement with Camosy and others on several key issues, including the concept of potentiality when we speak of the foetus as a 'potential person'.
The event was fully booked in advance and there were lively Q&As after the presentations. One issue that emerged recurrently was the internal diversity within each of the Christian and secular approaches to ethics. Camosy's brief discussion of Christian feminist ethics had immediate resonance for those working on women's rights and gender issues outside the framework of Christian ethics, while Savulesu's express disagreement with Peter Singer on several important issues seems to have surprised many believers (and some non-believers) in the audience.
While Camosy and Savulescu showed respect for each other's work, there was notable intellectual tension between them. The tension appeared vividly when they discussed the important and unresolved question of what the religious-secular engagement might achieve. Savulescu expressed the concern that the points of agreement he found with Camosy could be literally superficial, that is, overlapping conclusions reached from completely different premises via separate paths. Camosy showed more optimism, expressing the hope that the continuing engagement would result in some agreement on a more fundamental level. Savulescu's reply seems to have captured the spirit of the event: the outcome of the religious-secular engagement depends on each party's 'willingness to revise their own views'.
If this is right, as I am inclined to think it is, then each of us who cares about ethics has a question to ask ourselves: do I want to keep discussing my ideas with my like-minded fellows; or do I wish to go about and try to persuade people with whom I share little in common, taking the frightening risk of finding myself revising my deeply held convictions?
I know what my answer is. What is yours?