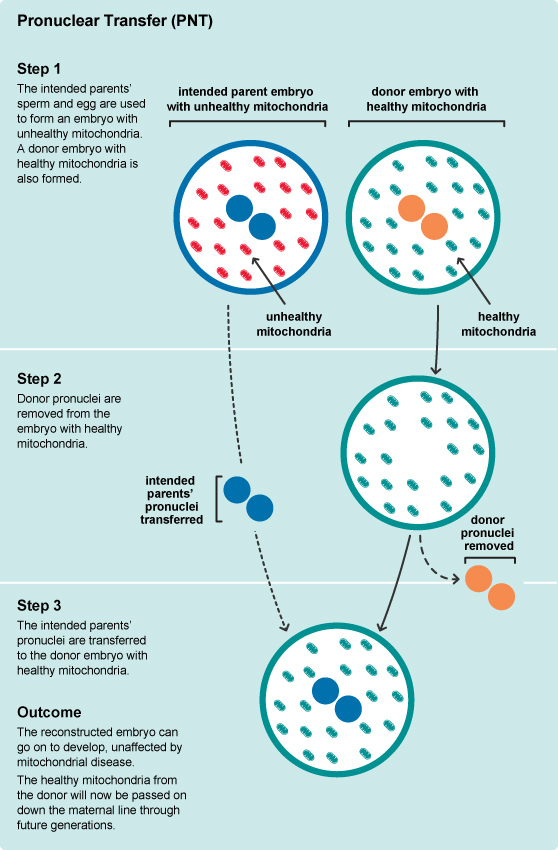 The agency that regulates fertility treatment and embryo research in the UK, the Human Fertilisation and Embryology Authority (HFEA), has asked for public views on two possible new forms of fertility treatment that promise to prevent the transmission of mitochondrial diseases to children. These diseases can be extremely severe, leading to (among other things) diabetes, deafness, progressive blindness, seizures, dementia, muscular dystrophy, and death.
Owen Barfield was lunching in C.S. Lewis's rooms. Lewis, who was then a philosophy tutor, referred to  philosophy as 'a subject'. '"It wasn't a subject to Plato", said Barfield, "It was a way."'1
It would be dangerous for a modern professional philosopher to say that her philosophy was her 'way'. I can well imagine the responses. 'She's lost objectivity'. 'She's a preacher, not an academic.' 'Most of us  were disabused in our first week as undergraduates of the childish notion that philosophy was about the meaning of life. She obviously missed that lecture. She was probably at a prayer meeting instead.'
For the scoffers, philosophy is a job. It's something they do from nine to five. Then, when they leave the faculty, they walk out into the world of angst and bereavement and sick children, and begin, without reference to the day job, to try to puzzle out the meaning of the world and of their own place in it. The job, often, is about exactitude – about ensuring that every step in an examined argument is unimpeachably rigorous. But stop and ask them whether, as a result of the rigour, the argument can now be relied upon to change conduct, and they'll stop, scratch their heads, and look at you as if you're simple.
I'm not really accusing them of hypocrisy – of failing to judge themselves by their own standards. For an allegation like that to stick you'd have to show that they knew that the world of the day job was the same as the world outside. The problem is that they don't perceive the two worlds as having any connection at all. The diagnosis is non-integratedness. It would be unkind to translate it as lack of integrity.
Recently I was reading Charlie Camosy's book Too expensive to treat? Finitude, Tragedy and the Neonatal  ICU2. It's rather a good book, but its contents aren't the point for the moment.
Charlie and I don't always see eye to eye. He's a Catholic, for a start, with far too much respect for old dead men for my comfort. But the tone of the book struck me. Here was someone doing philosophy because the answers mattered. He'd unfashionably remembered that 'philosophy' means the love of wisdom. He approached the issues reverentially but insistently, determined not to let them go until he knew that they had something useful to say to  an artificially ventilated child.
No, this doesn't mean that the book is a Catholic polemic; or that he's mainly interested in crafting an argument that accords with the ruling Encyclicals; or that he's trying to ensure his back will be covered when he next slinks into a confessional;  or that it's a set of inevitable inferences from a set of a priori assumptions; or that it's humourless, earnest,  preachy or fanatical. Let alone correct. It's just a book by all of someone, with the intention of deriving principles that  apply to whole, real, humans, rather than to an abstracted portion of a human, or a pastiche of a human. It's written to appeal to reason, conscience, intuition and hospital accountants, rather than to the Chairmen of grant-giving authorities and tenure committees. It's the work of someone with a conjoined personal and professional life. That should be unremarkable. It's actually very unusual.
That it is so unusual is a big problem both for philosophy and philosophers.
[Conflict of interest: Charlie Camosy is a friend. Come to think of it, that's hardly a conflict of interest. He wouldn't stop being a friend if I hadn't written this, won't be more of a friend because I have, and I won't be getting a cut of any book sales this blog might generate.]
References
1. C. S. Lewis, Surprised by Joy, Geoffrey Bles, 1955
2. Eerdmans, 2010
When a believer and a secularist meet to discuss abortion, the result is often a disaster. After a few minutes of polite conversation, they start talking past each other, each failing to appreciate the deep concerns and genuine aspirations of the other. As the discussion continues, they look increasingly uncomfortable and embarrassed, repeating themselves and no longer listening to each other's opinion. What was meant to be a debate sometimes develops into a childish blame-game, the secularist ridiculing the believer as irrational, while the believer attacks the secularist as at best misguided, at worst evil. At the end of the discussion, the audience is left with the impression that we witnessed a divorce without the intimacy of a prior marriage: the speakers withdraw into the comfort of separation, weary of mutual indifference, mistrust and hostility.
This is the complete opposite of the abortion debate that took place on 18 October between Charles Camosy, Assistant Professor of Christian Ethics at Fordham University, and Julian Savulescu, Director of the Uehiro Centre for Practical Ethics at the University of Oxford. The event was the first of a set of two public debates called 'The Possibility of Religious-Secular Ethical Engagement'. Each speaker gave a short presentation on how one might advance a fruitful religious-secular dialogue on abortion, followed by Q&As and a further discussion between Camosy and Savulescu.
Camosy was the first speaker. After laying out a set of conditions without which a religious-secular conversation cannot even start, he firstly highlighted the surprisingly substantial level of agreement between Christian ethicists and their secular counterparts. His strategy was to focus on the work of the most influential secular ethicist of our time – that of Peter Singer – and discuss some of the controversial issues on which Singer and Christian ethicists agree. For example, they share the view that there is a logical connection between abortion and infanticide, departing from the popular view that abortion is morally permissible and infanticide is not. They also agree that some non-human creatures should be considered as moral entities, though Camosy would suggest angels as the prime example, whereas Singer is likely to pick chimpanzees. Camosy then examined several issues over which secular and Christian ethicists genuinely disagree, such as the moral status of the foetus. His central message was that both Christian and secular ethicists should focus on these specific issues to find a way to move the discussion forward, instead of seeing each other as attempting to impose an alien and comprehensive outlook.
Savulecu started his presentation by telling the personal story of how he came to revise his view on abortion in a less permissive direction. He now thinks that the destruction of an embryo is morally wrong under certain circumstances, such as when one or both of the parents want(s) it to develop into a child. An embryo, according to Savulescu, has a special moral value when it is a part of the plan of the parent(s). He also argued that the consequences of abortion for future generations must be considered. Bringing a child into the world, he suggested, is like bringing a work of art into the world; as Mona Lisa has given pleasure to the viewers, a baby has the potential for giving pleasure to the people to whom he or she will relate. Savulescu acknowledged that the evolution of his thinking about abortion had been fostered by his engagement with religious as well as secular ethicists, though he expressed his continuing disagreement with Camosy and others on several key issues, including the concept of potentiality when we speak of the foetus as a 'potential person'.
The event was fully booked in advance and there were lively Q&As after the presentations. One issue that emerged recurrently was the internal diversity within each of the Christian and secular approaches to ethics. Camosy's brief discussion of Christian feminist ethics had immediate resonance for those working on women's rights and gender issues outside the framework of Christian ethics, while Savulesu's express disagreement with Peter Singer on several important issues seems to have surprised many believers (and some non-believers) in the audience.
While Camosy and Savulescu showed respect for each other's work, there was notable intellectual tension between them. The tension appeared vividly when they discussed the important and unresolved question of what the religious-secular engagement might achieve. Savulescu expressed the concern that the points of agreement he found with Camosy could be literally superficial, that is, overlapping conclusions reached from completely different premises via separate paths. Camosy showed more optimism, expressing the hope that the continuing engagement would result in some agreement on a more fundamental level. Savulescu's reply seems to have captured the spirit of the event: the outcome of the religious-secular engagement depends on each party's 'willingness to revise their own views'.
If this is right, as I am inclined to think it is, then each of us who cares about ethics has a question to ask ourselves: do I want to keep discussing my ideas with my like-minded fellows; or do I wish to go about and try to persuade people with whom I share little in common, taking the frightening risk of finding myself revising my deeply held convictions?
I know what my answer is. What is yours?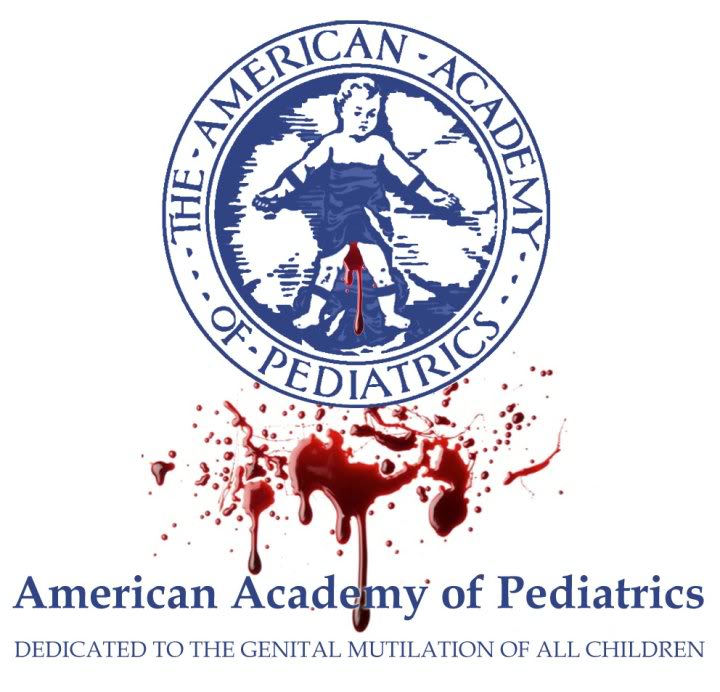 Dear all,
Podcasts of the papers presented at the recent 'Reducing Religious Conflict' conference held in Oxford 18-19 June 2012 are now available at: http://www.src.ox.ac.uk/2012-2conf.htm
Presentations at the conference included:
Scott Atran, Anthropology (University of Michigan and National Center for Scientific Research Paris)
Religious and Sacred Imperatives in Human Conflict
Liz Carmichael (Faculty of Theology, University of Oxford)
Religion in Conflict and Peacemaking, with Particular Reference to South Africa
Tony Coady (Philosophy, University of Melbourne and Leverhulme Visiting Professor, University of Oxford) 
Civility and Deep Disagreement: Philosophical Reflections on Religious Differences and Public Life
Eran Halperin (Lauder School of Government, Israel)
Can Emotion Regulation Change Political Attitudes in Intractable and Religious Conflict? From the Laboratory to the Field
Miles Hewstone ( Katarina Schmid and Ananthi Al Ramiah, Department of Experimental Psychology, University of Oxford)
Intergroup Contact as a Means of Reducing Religious Conflict: Evidence from Belfast and Oldham
Julian Savulescu (Uehiro Centre for Practical Ethics, University of Oxford) and Ingmar Persson (University of Gothenburg and Uehiro Centre for Practical Ethics, University of Oxford)
Religion and Religious Conflict: A Secular View
Monica Toft (Kennedy School of Government, Harvard University)
On Counterinsurgency
Paul Troop (Faculty of Law and Centre for Neuroethics, University of Oxford)
How Might Understanding Human Groups Help Address Religious Conflict?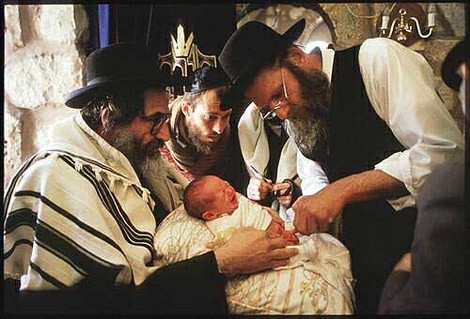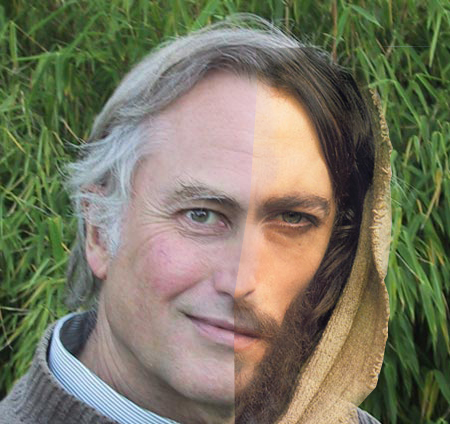 By Charles Foster
Richard Dawkins is at it again in the Guardian. It's the familiar stuff: a fluent, funny, whingeing litany of jibes about genocidal Israelites, filicidal Gods and benighted Tennessean Creationists. We've all heard it all before, of course. Dawkins has become a hackneyed national treasure. He's a sort of pantomime dame – always doing the same old gags. We'd miss him if he didn't appear. We love him for his ridiculousness, the extremity of his speech, and the extravagant colour of his bile, just as we love the dame's unfeasibly enormous breasts and her outrageously striped tights. You've got to admire the Dawkins-Dame. He never rests on his laurels. His lines might be the same, but he tries to alternate his frocks. This time he's wearing a very fetching little pretext: read the King James Version. It's great literature, and it'll tell you, almost as well as Dawkins himself, just how absurd religion is. Continue reading →
A series of events have brought the issue of gay marriage to the fore. Nudged by the Vice President, Barak Obama came out in support. North Carolina, by contrast, voted to prohibit it. Closer to home, Mayor Boris Johnson recently put his foot down to prevent a religious group running the slogan 'Not gay! Ex-gay, post-gay and proud. Get over it!' on London buses. This was in response to an earlier ad from Stonewall which read 'Some people are gay. Get over it.' These events, of course, have triggered rekindling of the debate. What strikes me most about opposition to gay marriage is how bad many of the arguments against it seem to be. Continue reading →
An article in the Israeli newspaper Haaretz reports on the (alleged) frequent use of psychiatric drugs within the Haredi community, at the request of the religious leaders, in order to help members conform with religious norms. Haredi Judaism is the most conservative form of Orthodox Judaism. It is sometimes referred to by outsiders as ultra-Orthodox. Haredim typically live in communities that have limited contact with the outside world. Their lives revolve around Torah study, prayer and family.
In December 2011, the Israel Psychiatric Association held a symposium entitled "The Haredi Community as a Consumer of Mental-Health Services".  One of the speakers was Professor Omer Bonne, director of the psychiatry department at Hadassah University Hospital. Professor Bonne is claimed to have said that sometimes yeshiva students (yeshiva is a religious school) and married men should be given antidepressants even if they do not suffer from depression, because these drugs also suppress sex drive.