Dear all,
Podcasts of the papers presented at the recent 'Reducing Religious Conflict' conference held in Oxford 18-19 June 2012 are now available at: http://www.src.ox.ac.uk/2012-2conf.htm
Presentations at the conference included:
Scott Atran, Anthropology (University of Michigan and National Center for Scientific Research Paris)
Religious and Sacred Imperatives in Human Conflict
Liz Carmichael (Faculty of Theology, University of Oxford)
Religion in Conflict and Peacemaking, with Particular Reference to South Africa
Tony Coady (Philosophy, University of Melbourne and Leverhulme Visiting Professor, University of Oxford) 
Civility and Deep Disagreement: Philosophical Reflections on Religious Differences and Public Life
Eran Halperin (Lauder School of Government, Israel)
Can Emotion Regulation Change Political Attitudes in Intractable and Religious Conflict? From the Laboratory to the Field
Miles Hewstone ( Katarina Schmid and Ananthi Al Ramiah, Department of Experimental Psychology, University of Oxford)
Intergroup Contact as a Means of Reducing Religious Conflict: Evidence from Belfast and Oldham
Julian Savulescu (Uehiro Centre for Practical Ethics, University of Oxford) and Ingmar Persson (University of Gothenburg and Uehiro Centre for Practical Ethics, University of Oxford)
Religion and Religious Conflict: A Secular View
Monica Toft (Kennedy School of Government, Harvard University)
On Counterinsurgency
Paul Troop (Faculty of Law and Centre for Neuroethics, University of Oxford)
How Might Understanding Human Groups Help Address Religious Conflict?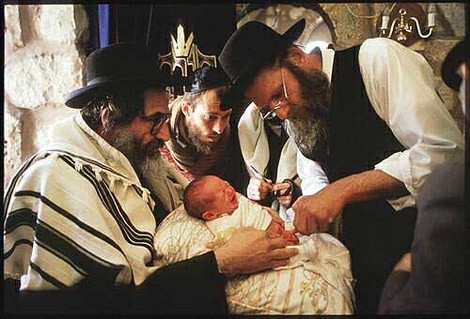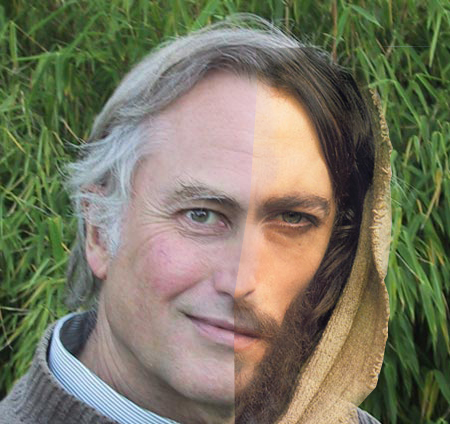 By Charles Foster
Richard Dawkins is at it again in the Guardian. It's the familiar stuff: a fluent, funny, whingeing litany of jibes about genocidal Israelites, filicidal Gods and benighted Tennessean Creationists. We've all heard it all before, of course. Dawkins has become a hackneyed national treasure. He's a sort of pantomime dame – always doing the same old gags. We'd miss him if he didn't appear. We love him for his ridiculousness, the extremity of his speech, and the extravagant colour of his bile, just as we love the dame's unfeasibly enormous breasts and her outrageously striped tights. You've got to admire the Dawkins-Dame. He never rests on his laurels. His lines might be the same, but he tries to alternate his frocks. This time he's wearing a very fetching little pretext: read the King James Version. It's great literature, and it'll tell you, almost as well as Dawkins himself, just how absurd religion is. Continue reading →
A series of events have brought the issue of gay marriage to the fore. Nudged by the Vice President, Barak Obama came out in support. North Carolina, by contrast, voted to prohibit it. Closer to home, Mayor Boris Johnson recently put his foot down to prevent a religious group running the slogan 'Not gay! Ex-gay, post-gay and proud. Get over it!' on London buses. This was in response to an earlier ad from Stonewall which read 'Some people are gay. Get over it.' These events, of course, have triggered rekindling of the debate. What strikes me most about opposition to gay marriage is how bad many of the arguments against it seem to be. Continue reading →
An article in the Israeli newspaper Haaretz reports on the (alleged) frequent use of psychiatric drugs within the Haredi community, at the request of the religious leaders, in order to help members conform with religious norms. Haredi Judaism is the most conservative form of Orthodox Judaism. It is sometimes referred to by outsiders as ultra-Orthodox. Haredim typically live in communities that have limited contact with the outside world. Their lives revolve around Torah study, prayer and family.
In December 2011, the Israel Psychiatric Association held a symposium entitled "The Haredi Community as a Consumer of Mental-Health Services".  One of the speakers was Professor Omer Bonne, director of the psychiatry department at Hadassah University Hospital. Professor Bonne is claimed to have said that sometimes yeshiva students (yeshiva is a religious school) and married men should be given antidepressants even if they do not suffer from depression, because these drugs also suppress sex drive.
You'd better believe that believers are better.
So far as religiosity is concerned, humanity, say Cooper and Pullig , is divided fairly neatly into three clusters: Skeptics, Nominals and Devouts. The bulk of the evidence suggests that there is a relationship between religiousness and moral reasoning. That relationship, though, is complex. Its anatomy needs a lot of exploration. Cooper's and Pullig's exciting and audacious paper, which concerns broadly Christian religiosity amongst marketing students in the US, suggests that narcissism is a factor in explaining why individuals make wrong ethical decisions. That in itself isn't surprising. Narcissism, for instance, is a predictor of white-collar crime in business: narcissistic individuals tend to think that they are above the laws that govern the behaviour of lesser mortals. What is perhaps surprising is that ethical decision-making was affected by narcissism only in Nominals and Devouts. The reasons for that can be speculated about very entertainingly. But I want to highlight one almost incidental observation: 'Notably, Skeptics in general exhibit worse ethical judgment than respondents in either of the other two clusters.'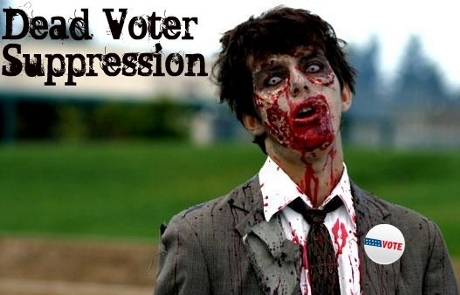 From the always sublime Dara O'Briain:
I give out when people talk about crime going up, but the numbers are definitely down. And if you go, "The numbers are down", they go, "Ahh, but the fear of crime is rising." Well, so fucking what? Zombies are at an all-time low level, but the fear of zombies could be incredibly high. It doesn't mean you have to have government policies to deal with the fear of zombies.
But let's look at this in more detail. If there was a large demand for it, should the government have policies to deal with the fear of zombies? By zombies, we do mean non-existent flesh-eating fictional undead monstrosities that don't exist.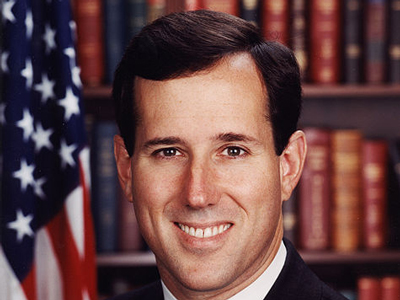 'There are no atheists in foxholes', as the saying goes. This is of course an exaggeration. There have always been some atheists in foxholes. With millions of military personnel representing this or that country around the world it seems inconceivable that no atheists whatsoever would be occupying foxholes. The Richard Dawkins Foundation appears to like the idea of atheists in foxholes. So much so that they have been providing care packages to members of the Military Association of Atheists & Freethinkers (MAAF) who request them. So far they have sent out over 150 care packages. These contain food items, supplies such as gloves, Dawkins Foundation pins and stickers and the occasional book. See http://richarddawkins.net/articles/644969-dawkins-foundation-care-packages-go-to-atheists-in-foxholes. Perhaps enough to encourage an atheist to remain in a foxhole for a while longer. Continue reading →