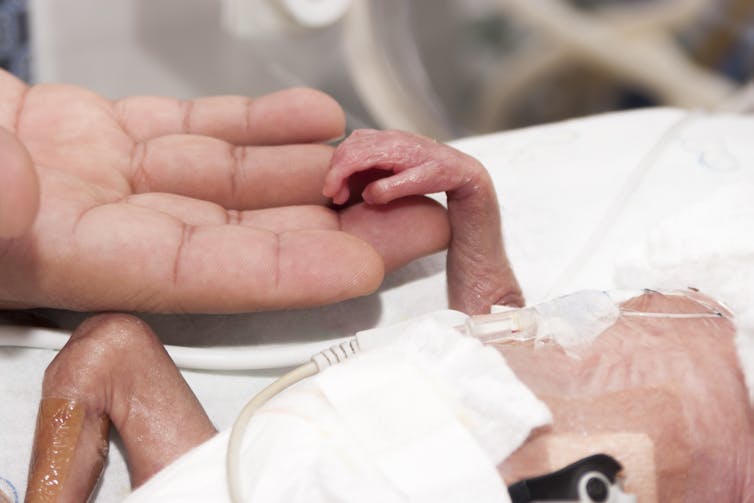 Written by Julian Koplin, University of Melbourne and
Julian Savulescu, University of Oxford
This article is republished from The Conversation under a Creative Commons license. Read the original article.
Researchers have grown groups of brain cells in the lab –
known as 'organoids' – that produce brain waves resembling
those found in premature infants.
from www.shutterstock.com
Scientists have become increasingly adept at creating brain organoids – which are essentially miniature human brains grown in the laboratory from stem cells.
Although brain organoid research might seem outlandish, it serves an important moral purpose. Among other benefits, it promises to help us understand early brain development and neurodevelopmental disorders such as microcephaly, autism and schizophrenia.
By Lauren Notini and Brian D. Earp
*Note: a condensed version of this article titled "Iceland's Proposed Circumcision Ban" is being cross-published at Pursuit.
For a small country, Iceland has had a big impact on global media coverage recently, following its proposed ban on male circumcision before an age of consent.
Iceland's proposed legislation seeks to criminalise circumcision on male minors that is unnecessary "for health reasons," stating individuals who remove "part or all of the sexual organs shall be imprisoned for up to 6 years."
The bill claims circumcision violates children's rights to "express their views on the issues [concerning them]" and "protection against traditions that are harmful."
According to bill spokesperson Silja Dögg Gunnarsdóttir, a key reason for the bill is that all forms of female genital cutting (FGC), no matter how minor, have been illegal in Iceland since 2005, but no similar legislation exists for males.
"If we have laws banning circumcision for girls," she said in an interview, then for consistency "we should do so for boys." Consequently, the bill is not specific to male circumcision, but adapts the existing law banning FGC, changing "girls" to "children."
There is much to unpack here. We first discuss self-determination and informed consent, before addressing claims about potential health benefits and harms. We then explore the religious significance of circumcision for some groups, and ask what implications this should have.

Could genetic engineering one day allow parents to have designer babies?
Tatiana Vdb/flickr, CC BY
William Isdale, University of Melbourne
What if humans are genetically unfit to overcome challenges like climate change and the growing inequality that looks set to define our future?
Julian Savulescu, visiting professor at Monash University and Uehiro professor of Practical Ethics at Oxford University, argues that modifying the biological traits of humans should be part of the solution to secure a safe and desirable future.
The University of Melbourne's William Isdale spoke to Julian Savulescu about what aspects of humanity could be altered by genetic modifications and why it might one day actually be considered unethical to withhold genetic enhancements that could have an overwhelmingly positive effect on a child's life. Continue reading →
Written by Alberto Giubilini
This article was originally published on The Conversation 
In the first four months of this year, around 1,500 cases of measles were reported in Italy. As a response to the outbreak, the Italian government introduced a law making 12 vaccinations mandatory for preschool and school-age children.
Parents will have to provide proof of vaccination when they enroll their children in nursery or preschool. In this respect, the Italian policy follows the example of vaccination policies in the US. But there's one crucial difference: the Italian law doesn't allow parents to opt out on the grounds of "conscientious objection". Continue reading →
Written by Anders Sandberg
This post was originally published on Andert II
A girl dying of cancer wanted to use cryonic preservation to have a chance at being revived in the future. While supported by her mother the father disagreed; in a recent high court ruling, the judge found that she could be cryopreserved.
As the judge noted, the verdict was not a statement on the validity of cryonics itself, but about how to make decisions about prospective orders. In many ways the case would presumably have gone the same way if there had been a disagreement about whether the daughter could have catholic last rites. However, cryonics makes things fresh and exciting (I have been in the media all day thanks to this).
What is the ethics of parents disagreeing about the cryosuspension of their child? Continue reading →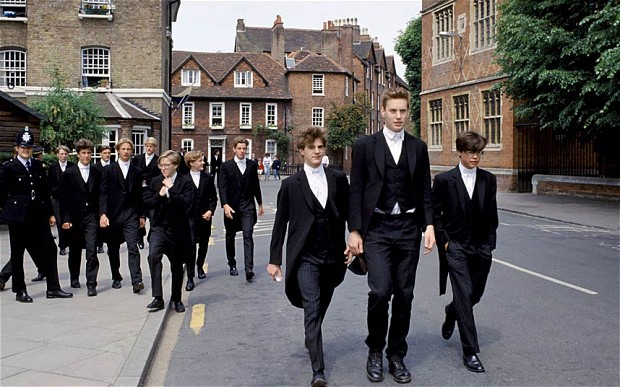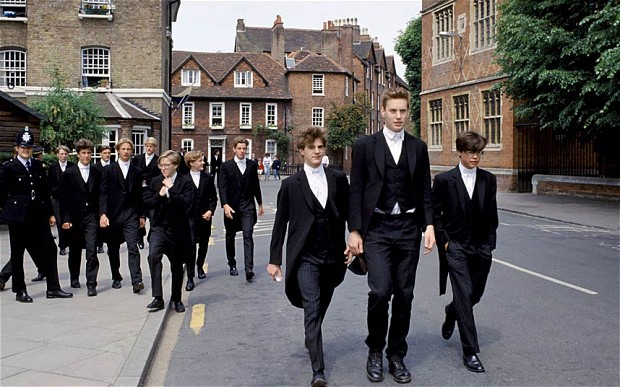 (Photo: Daily Telegraph)
I am a bitter opponent of private education. All my political hackles rise whenever the subject is mentioned.
Yet of my four currently school-aged children, one ('A') is educated privately (at a specialist choir school), and another ('B', who is dyslexic) will shortly be in private education (at a hip, Indian-cotton swathed, high-fibre, bongo-drumming, holistic school). The two others ('C' and 'D') are currently in state primary schools. There are two older children too ('E' and 'F') They were both educated privately, at a fairly traditional school.
How can I live with myself?
One way would be to avert my eyes from the apparently plain discrepancy between my actions and my political convictions. That's often been my strategy. But I want to attempt some kind of defence – at least in relation to A and B, and lay the ground for a potential defence in relation to C and D, should we choose to educate them privately. Continue reading →
Written by: Rajiv Shah, PhD Candidate, Faculty of Law, University of Cambridge
Donald Trump suggested that women who have abortions should face punishment. For that he was criticised by both the pro-choice side and the pro-life side. The latter claimed that their view is that women should not face punishment for having abortions but that only providers should. This raises the interesting question of whether the pro-life position is coherent. It would seem that it is not. If the foetus has the right to life then having an abortion is like murder and so those who abort should be treated as such. This post argues that the pro-lifer can coherently reject this implication whilst still holding that the foetus has the right to life. Since it considers the responses a pro-lifer could make this post will assume for the sake of argument that the foetus does have a right to life. Continue reading →
This essay was a finalist in the Graduate Category of the 2nd Annual Oxford Uehiro Prize in Practical Ethics
Written by University of Oxford Student, Yutang Jin
In a family, parents can exert enormous influence on their children. Parents tend to implant in their children's mind, for good or ill, values and ideas which go on to guide their whole lives. This essay focuses on this relationship and discusses what justification we can have for parental influence over their children.
The dominant discourse in addressing the parent-child relationship is that of moral rights. I argue, however, that the liberal discourse of rights, sound as it may be, has lots of drawbacks that disqualify it from being a cogent account of family relationships. I then go on to craft a Confucian framework whereby to discuss how parents and children should behave to each other. My main argument is that parents' influence is justifiable insofar as parents comply with moral rules that regulate their relationship with children, and these rules are subject to public justification and rectification. Continue reading →