Written by Alberto Giubilini
This article was originally published on The Conversation 
In the first four months of this year, around 1,500 cases of measles were reported in Italy. As a response to the outbreak, the Italian government introduced a law making 12 vaccinations mandatory for preschool and school-age children.
Parents will have to provide proof of vaccination when they enroll their children in nursery or preschool. In this respect, the Italian policy follows the example of vaccination policies in the US. But there's one crucial difference: the Italian law doesn't allow parents to opt out on the grounds of "conscientious objection". Continue reading →
Written by Anders Sandberg
This post was originally published on Andert II
A girl dying of cancer wanted to use cryonic preservation to have a chance at being revived in the future. While supported by her mother the father disagreed; in a recent high court ruling, the judge found that she could be cryopreserved.
As the judge noted, the verdict was not a statement on the validity of cryonics itself, but about how to make decisions about prospective orders. In many ways the case would presumably have gone the same way if there had been a disagreement about whether the daughter could have catholic last rites. However, cryonics makes things fresh and exciting (I have been in the media all day thanks to this).
What is the ethics of parents disagreeing about the cryosuspension of their child? Continue reading →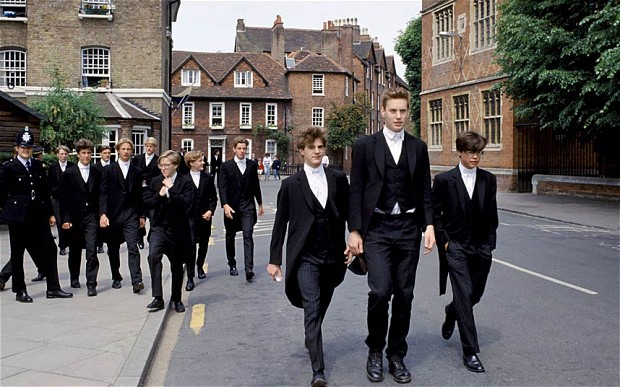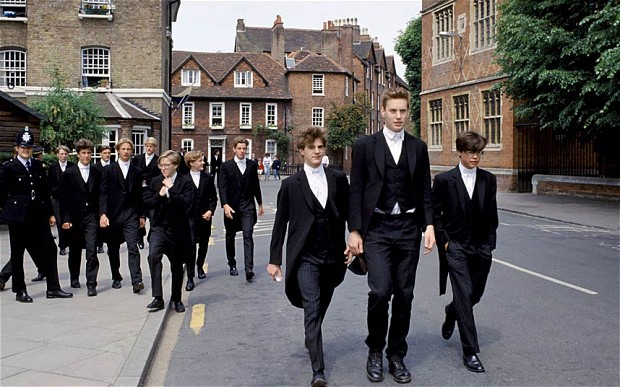 (Photo: Daily Telegraph)
I am a bitter opponent of private education. All my political hackles rise whenever the subject is mentioned.
Yet of my four currently school-aged children, one ('A') is educated privately (at a specialist choir school), and another ('B', who is dyslexic) will shortly be in private education (at a hip, Indian-cotton swathed, high-fibre, bongo-drumming, holistic school). The two others ('C' and 'D') are currently in state primary schools. There are two older children too ('E' and 'F') They were both educated privately, at a fairly traditional school.
How can I live with myself?
One way would be to avert my eyes from the apparently plain discrepancy between my actions and my political convictions. That's often been my strategy. But I want to attempt some kind of defence – at least in relation to A and B, and lay the ground for a potential defence in relation to C and D, should we choose to educate them privately. Continue reading →
Written by: Rajiv Shah, PhD Candidate, Faculty of Law, University of Cambridge
Donald Trump suggested that women who have abortions should face punishment. For that he was criticised by both the pro-choice side and the pro-life side. The latter claimed that their view is that women should not face punishment for having abortions but that only providers should. This raises the interesting question of whether the pro-life position is coherent. It would seem that it is not. If the foetus has the right to life then having an abortion is like murder and so those who abort should be treated as such. This post argues that the pro-lifer can coherently reject this implication whilst still holding that the foetus has the right to life. Since it considers the responses a pro-lifer could make this post will assume for the sake of argument that the foetus does have a right to life. Continue reading →
This essay was a finalist in the Graduate Category of the 2nd Annual Oxford Uehiro Prize in Practical Ethics
Written by University of Oxford Student, Yutang Jin
In a family, parents can exert enormous influence on their children. Parents tend to implant in their children's mind, for good or ill, values and ideas which go on to guide their whole lives. This essay focuses on this relationship and discusses what justification we can have for parental influence over their children.
The dominant discourse in addressing the parent-child relationship is that of moral rights. I argue, however, that the liberal discourse of rights, sound as it may be, has lots of drawbacks that disqualify it from being a cogent account of family relationships. I then go on to craft a Confucian framework whereby to discuss how parents and children should behave to each other. My main argument is that parents' influence is justifiable insofar as parents comply with moral rules that regulate their relationship with children, and these rules are subject to public justification and rectification. Continue reading →
Written by Simon Beard
This is an unedited version of a paper which was originally published on The Conversation:
please see here to read the original article
After 35 years, the Chinese government recently announced the abolition of its controversial one child policy for one that will allow all Chinese citizens to have up to two children. Whilst this increased respect for personal autonomy is undoubtedly good, it is not clear if the lifting of the ban will actually lead to a marked increase in China's birth rate – while the birth rate has dramatically reduced since the policy was introduced, so too have those of neighbouring countries without such policies.
Whether or not Chinese parents decide to use their new-found rights to procreate, the move does raise questions. Would it be good or bad if more children were now born in China and the population grew? And what value might there be in any changes to China's population size and structure? Continue reading →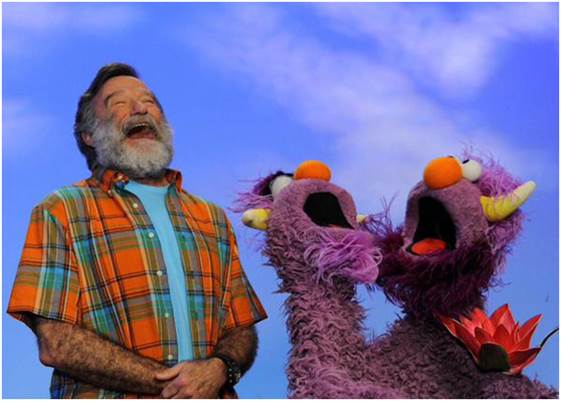 Written By David Aldridge, Oxford Brookes University
This is a cross post from Dave Aldridge's blog
Ahead of a talk to be given at the Institute of Education, Tom Bennett, behaviour guru and figurehead of the ResearchEd movement, invited questions via twitter that he hoped he could address in his seminar.  One tweeter asked "Is it cruel to make [children] read/ write/ think in silence?"  Bennett's response on twitter was a one word, "no", accompanied by this picture of guffawing muppets. Continue reading →
The latest issue of the Journal of Medical Ethics is out, and in it, Professor Nigel Biggar—an Oxford theologian—argues that "religion" should have a place in secular medicine (click here for a link to the article).
Some people will feel a shiver go down their spines—and not only the non-religious. After all, different religions require different things, and sometimes they come to opposite conclusions. So whose religion, exactly, does Professor Biggar have in mind, and what kind of "place" is he trying to make a case for?
On the supposed distinction between culture and religion: A brief comment on Sir James Munby's decision in the matter of B and G (children)
By Brian D. Earp (@briandavidearp)
Introduction
What is the difference between "culture" and "religion" … ? From a legal standpoint, this question is important: practices which may be described as being 'religious' in nature are typically afforded much greater protection from interference by the state than those that are understood as being "merely" cultural. One key area in which this distinction is commonly drawn is with respect to the non-therapeutic alterations of children's genitals. When such alteration is done to female children, it is often said to be a "cultural" practice that does not deserve legal protection; whereas, when it is done to male children, it is commonly said to be a "religious" practice – at least for some groups – and must therefore not be restricted (much less forbidden) by law.
Is this a valid distinction?