Written by Simon Beard
This is an unedited version of a paper which was originally published on The Conversation:
please see here to read the original article
After 35 years, the Chinese government recently announced the abolition of its controversial one child policy for one that will allow all Chinese citizens to have up to two children. Whilst this increased respect for personal autonomy is undoubtedly good, it is not clear if the lifting of the ban will actually lead to a marked increase in China's birth rate – while the birth rate has dramatically reduced since the policy was introduced, so too have those of neighbouring countries without such policies.
Whether or not Chinese parents decide to use their new-found rights to procreate, the move does raise questions. Would it be good or bad if more children were now born in China and the population grew? And what value might there be in any changes to China's population size and structure? Continue reading →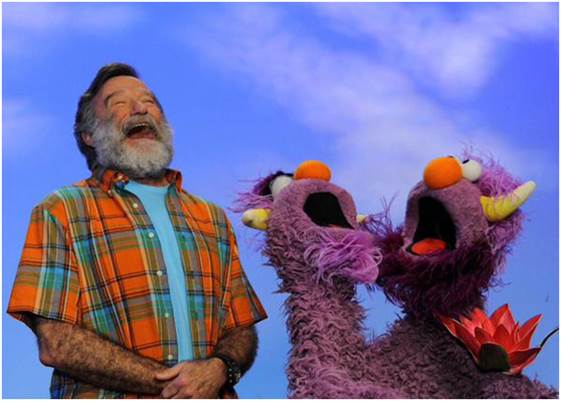 Written By David Aldridge, Oxford Brookes University
This is a cross post from Dave Aldridge's blog
Ahead of a talk to be given at the Institute of Education, Tom Bennett, behaviour guru and figurehead of the ResearchEd movement, invited questions via twitter that he hoped he could address in his seminar.  One tweeter asked "Is it cruel to make [children] read/ write/ think in silence?"  Bennett's response on twitter was a one word, "no", accompanied by this picture of guffawing muppets. Continue reading →
The latest issue of the Journal of Medical Ethics is out, and in it, Professor Nigel Biggar—an Oxford theologian—argues that "religion" should have a place in secular medicine (click here for a link to the article).
Some people will feel a shiver go down their spines—and not only the non-religious. After all, different religions require different things, and sometimes they come to opposite conclusions. So whose religion, exactly, does Professor Biggar have in mind, and what kind of "place" is he trying to make a case for?
On the supposed distinction between culture and religion: A brief comment on Sir James Munby's decision in the matter of B and G (children)
By Brian D. Earp (@briandavidearp)
Introduction
What is the difference between "culture" and "religion" … ? From a legal standpoint, this question is important: practices which may be described as being 'religious' in nature are typically afforded much greater protection from interference by the state than those that are understood as being "merely" cultural. One key area in which this distinction is commonly drawn is with respect to the non-therapeutic alterations of children's genitals. When such alteration is done to female children, it is often said to be a "cultural" practice that does not deserve legal protection; whereas, when it is done to male children, it is commonly said to be a "religious" practice – at least for some groups – and must therefore not be restricted (much less forbidden) by law.
Is this a valid distinction?
New open access publication: announcement:
In a recently published article, Hannah Maslen, Roi Cohen Kadosh, Julian Savulescu and I present an argument about the permissible (and not-so-permissible) uses of non-invasive brain stimulation technology in children. We consider both children who may be suffering from a specific neurological disorder, for whom the stimulation is intended as a 'treatment', and those who are otherwise healthy, for whom the stimulation is intended as 'enhancement'. For the full article and citation, see here:
Maslen, H., Earp, B. D., Cohen Kadosh, R., & Savulescu, J. (2014). Brain stimulation for treatment and enhancement in children: An ethical analysis. Frontiers in Human Neuroscience, Vol. 8, Article 953, 1-5. Continue reading →
Follow Brian on Twitter by clicking here.
Things I've learned (so far) about how to do practical ethics
I had the opportunity, a few months back, to look through some old poems I'd written in high school. Some, I thought, were pretty good. Others I remembered thinking were good when I wrote them, but now they seem embarrassingly bad: pseudo-profound, full of clichés, marked by empty rhetoric instead of meaningful content. I've had a similar experience today with my collection of articles here at the Practical Ethics blog. And Oh, the things I have learned!
Here are just a few of the lessons that have altered my thinking, or otherwise informed my views about "doing" practical ethics — particularly in a public-engagement context — since my very first blog post appeared in 2011:
It has become commonplace in recent years to note that the 'abortion debate' in America has become entrenched. Indeed, there seem to be few issues in contemporary politics that elicit less common ground than the abortion debate finds in its stalwartly pro-choice and pro-life opponents. It is just as common, if not more so, these days to speak of the 'attack on Roe v. Wade' or 'the attack on women's rights,' particularly in light of recent findings that more abortion restrictions were enacted between 2011 and 2013 in the U.S. than in the entire previous decade. Now more than ever, especially for the pro-choice movement, it is necessary to conceptualize novel approaches to the questions of the beginning, end, and quality of life that sit at the heart of the abortion debate. Here I examine a recent case and how it has the potential to advance this debate. Continue reading →
Consider the following case. Sikes, walking home late one evening, comes across an envelope containing a thousand pounds outside a neighbour's house. He's pretty sure it belongs to the neighbour, as she'd told him she would be withdrawing the money from the bank to buy a new wheelchair for her disabled mother. It is clear to Sikes that no one is looking, so he scoops up the envelope and enters his own house. To most of us, this seems appalling behaviour. Sykes has selfishly put his own interests before those of his neighbour and her mother. Continue reading →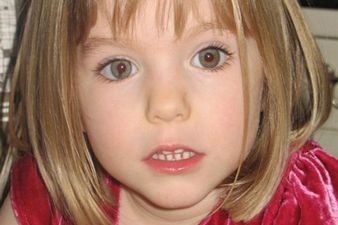 Follow Rebecca on Twitter
Several news sources reported today that Scotland Yard has launched a formal investigation into the disappearance of Madeleine McCann, following the emergence of 'new evidence and new theories'. Madeleine disappeared from her family's holiday apartment in Portugal in 2007, a few days before her fourth birthday. Her parents had left her and her siblings alone in the apartment one evening while they dined with friends at a restaurant. The years since her disappearance have seen a botched Portuguese police investigation, the arrest and release of Madeleine's parents, various unconfirmed sightings and false leads, a private investigation commissioned by the McCanns, a Scotland Yard case review, and a massive media campaign driven by the McCanns. The case is controversial: among other things, various people have complained that attention to it eclipses other abducted children, and have suggested that media interest in it is partly due to the fact that Madeleine is from a respectable, educated, white, middle-class family.
Perhaps some of this criticism is warranted—I don't wish to engage with it here. Personally, I am happy that Madeleine's disappearance is to be investigated, and I hope that it sends a clear indication that this sort of crime will be taken seriously even when a child disappears outside his or her community, with all the difficulties this raises for any investigation. I wish, instead, to focus on a particular complaint about Madeleine's case that arises again and again each time the case reappears in the news: the view that the case is undeserving of serious attention because the fact that Madeleine's parents left her unsupervised means that they are partly to blame for her disappearance. This complaint appears many times in comments on a recent Daily Mail story about Madeleine. Continue reading →