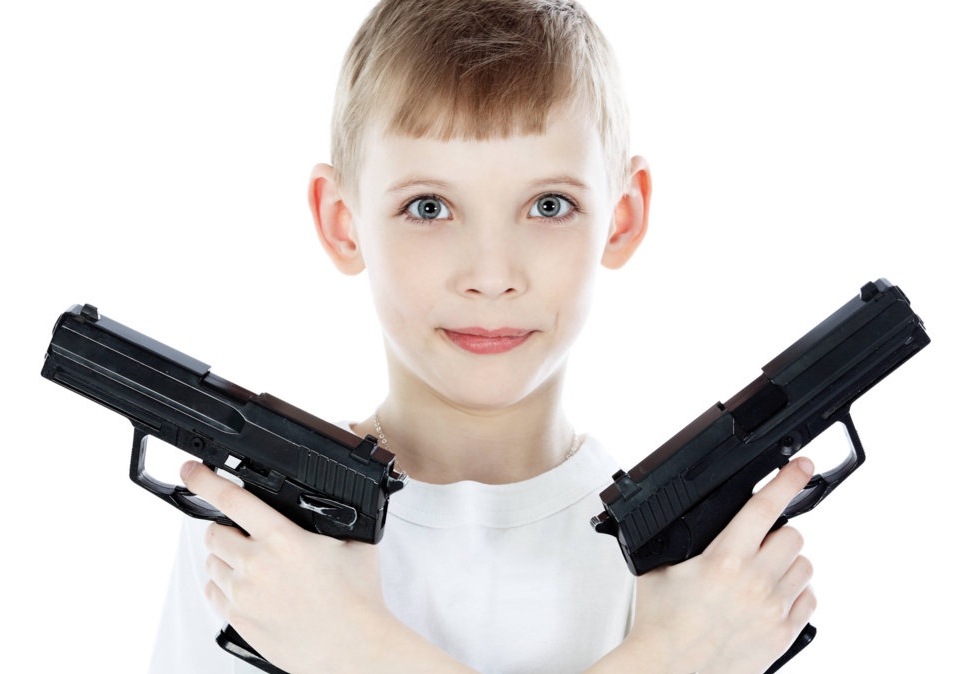 Some days ago, two 13-year-old boys have been charged with first degree murder in Wisconsin (USA), as reported by the Daily News (New York). Allegedly, they went to one of the boy's great-grandmother's home, killed her using a hatchet and hammer, then stole her jewellery and her car – and went for a pizza afterwards.
After giving horrid details of the killing, the Daily News concludes its report with stating that the boys' defence attorney tries to have the case moved to juvenile court. The reason why these 13-year-olds are not automatically charged as juveniles but stand trial in an adult court is that the USA allows prosecutors to try minors as adults when they commit certain violent felonies. In several states, children as young as 7 can be – and are – tried as adults for some years now. They can be convicted to adult sanctions, including long prison terms, mandatory sentences, and placement in adult prisons. (Since 2005, however, under 18-year-olds can't be convicted to death sentence any more.)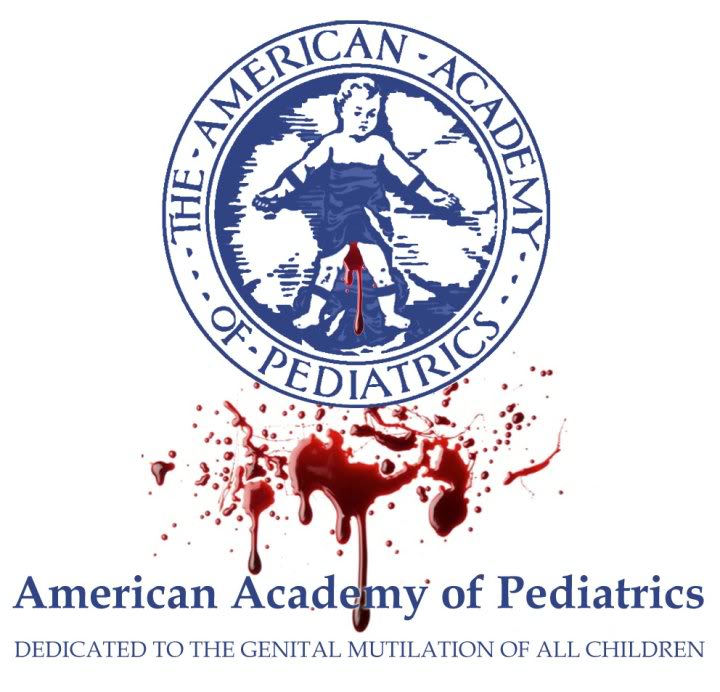 See Brian's most recent previous post by clicking here.
See all of Brian's previous posts by clicking here.
Follow Brian on Twitter by clicking here.
UPDATED as of 27 May, 2013. See the bottom of the post.
The AAP report on circumcision: Bad science + bad ethics = bad medicine
For the first time in over a decade, the American Academy of Pediatrics (AAP) has revised its policy position on infant male circumcision. They now say that the probabilistic health benefits conferred by the procedure just slightly outweigh the known risks and harms. Not enough to come right out and positively recommend circumcision (as some media outlets are erroneously reporting), but just enough to suggest that whenever it is performed—for cultural or religious reasons, or sheer parental preference, as the case may be—it should be covered by government health insurance.
That turns out to be a very fine line to dance on. But fear not: the AAP policy committee comes equipped with tap shoes tightly-laced, and its self-appointed members have shown themselves to be hoofers of the nimblest kind. Their position statement is full of equivocations, hedging, and uncertainty; and the longer report upon which it is based is replete with non-sequiturs, self-contradiction, and blatant cherry-picking of essential evidence.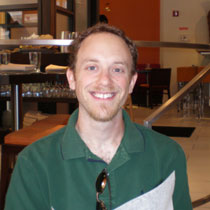 See Brian's most recent previous post by clicking here.
See all of Brian's previous posts by clicking here.
Follow Brian on Twitter by clicking here.
VIDEO DEBATE LINKED TO BELOW – ARI KOHEN AND I DISCUSS THE ETHICS OF RELIGIOUSLY-MOTIVATED CIRCUMCISION
Ari Kohen doesn't like my recent post about circumcision—the one in which I argue that it is unethical to remove healthy tissue from another person's body without first getting his permission. I then go on to say that religious justifications cannot override this basic principle. Here's that post again.
Ari is a professor of political theory and human rights at the University of Nebraska at Lincoln. In this blog post, he takes me to task for failing to take seriously the religious commitments of Jews in framing my arguments. And while he gets some things wrong about, for example, the relevance of "sexually-sensitive tissue" to my overall reasoning; and while he misses the point of my bringing up female genital cutting entirely (I've since edited my post to clear up any lingering ambiguity) – he is probably right that my approach to debating this issue is unlikely to win me any converts from within the ranks of the religious.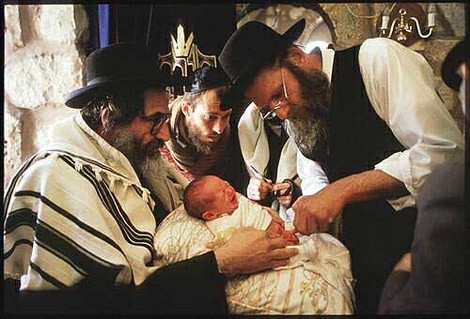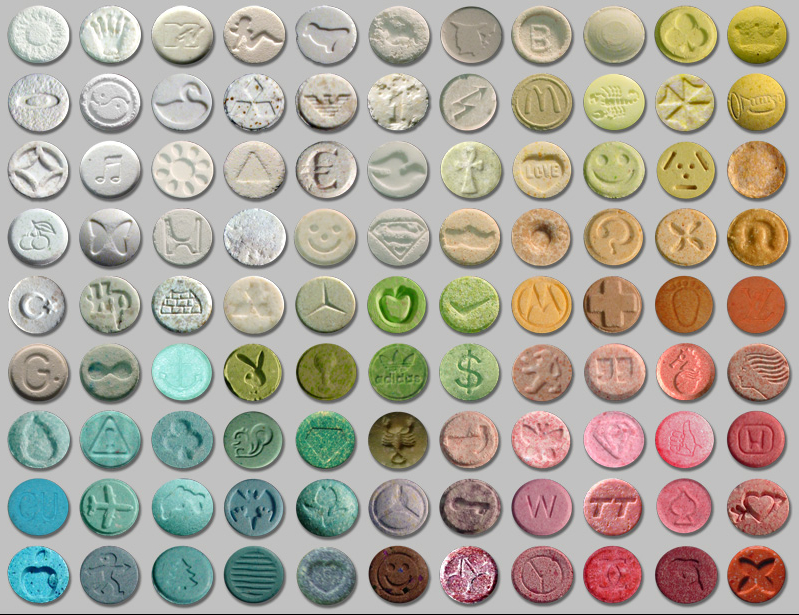 Love drugs and science reporting in the media: Setting the record straight 
By Brian D. Earp, Julian Savulescu, and Anders Sandberg
Love. It makes the world go round. It is the reason we have survived as a species. It is the subject of our art, literature, and music—and it is largely the product of chemical reactions within the brain.
No wonder science is starting to unravel the ways in which we can influence it, and perhaps even control it.
Just as Darwin's finding that we are descended from apes shocked people in the nineteenth century, so people will be shocked to find that our most lofty social ideal is something we share with our mammalian cousins and which is the subject of scientific scrutiny and even chemistry-book manipulation.
In 2008, two of us (Julian Savulescu and Anders Sandberg) published an article in the journal Neuroethics on the topic of "love drugs" – a term we use to refer to pharmacological interventions based on existing and future bio-technologies that could work to strengthen the bond between romantic partners. All three of us have an article just published in the journal Philosophy & Technology in which we build upon that earlier work. Interested readers will take the time to study those papers in full, but we have a feeling that much of the population will stop at a handful of media reports that have recently summarized our ideas, including at least one article that we think has the potential to mislead. Let us set the record straight.
The Daily Mail likes to 'out' teachers as porn stars. It did so again last week. The standard response to the discovery that a teacher stars in adult films or 'moonlights' as a stripper is to sack him or her, even if (as in one case) two decades have elapsed since involvement in the adult entertainment industry. The thing is, as is frequently noted in these teachers' defense, they haven't done anything illegal. Moreover, what they were doing was done in their own time. So, what can be the justification for dismissal? Are they still in the role of teacher at home?
I think there are three possible avenues for justifying dismissal: character assessment, capacity to fulfill role, and duty to be a role model. Personally, I'm not sure if I am convinced by any of them and am keen to hear what you think. Continue reading →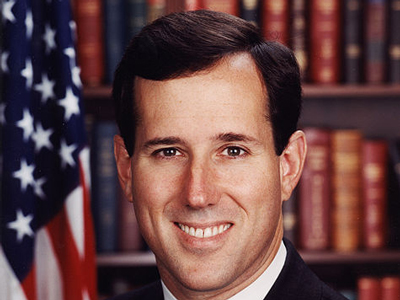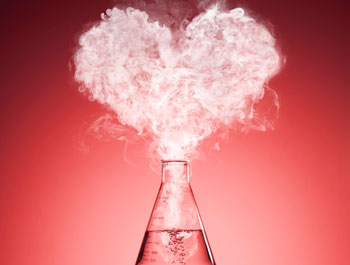 By Brian Earp
See Brian's most recent previous post by clicking here.
See all of Brian's previous posts by clicking here.
Follow Brian on Twitter by clicking here.
Love and other drugs, or why parents should chemically enhance their marriages
Valentine's day has passed, and along with it the usual rush of articles on "the neuroscience of love" – such as this one from Parade magazine. The penner of this particular piece, Judith Newman, sums up the relevant research like this:
It turns out that love truly is a chemical reaction. Researchers using MRIs to look at the brain activity of the smitten have found that an interplay of hormones and neurotransmitters create the state we call love.
My humble reckoning is that there's more to "the state we call love" than hormones and neurotransmitters, but it's true that brain chemistry is heavily involved in shaping our experience of amour. In fact, we're beginning to understand quite a bit about the cerebral circuitry involved in love, lust, and human attachment—so much so that a couple of Oxford philosophers have been inspired to suggest something pretty radical.
They think that it's time we shifted from merely describing this circuitry, and actually intervened in it directly—by altering our brains pharmacologically, through the use of what they call "love drugs."