Written by David Lyreskog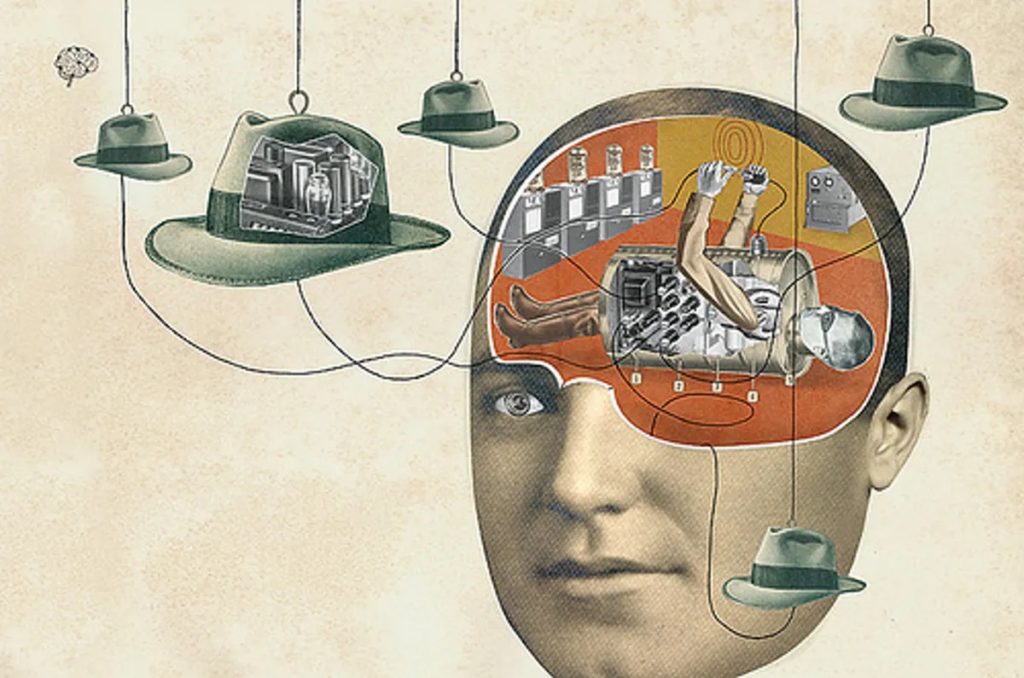 The human enhancement debate has over the last few decades been concerned with ethical issues in methods for improving the physical, cognitive, or emotive states of individual people, and of the human species as a whole. Arguments in favour of enhancement, particularly from transhumanists, typically defend it as a paradigm of rationality, presenting it as a clear-eyed, logical defence of what we stand to gain from transcending the typical limits of our species. Continue reading →
Laws on genital mutilation, gender affirmation and cosmetic genital surgery are at odds. The key criteria should be medical necessity and consent.
By Brian D. Earp (@briandavidearp)
———————-
In Ohio, USA, lawmakers are currently considering the Save Adolescents from Experimentation (SAFE) Act that would ban hormones or surgeries for minors who identify as transgender or non-binary. In April this year, Alabama passed similar legislation.
Alleging anti-trans prejudice, opponents of such legislation say these bans will stop trans youth from accessing necessary healthcare, citing guidance from the American Psychiatric Association, the American Medical Association and the American Academy of Pediatrics.
Providers of gender-affirming services point out that puberty-suppressing medications and hormone therapies are considered standard-of-care for trans adolescents who qualify. Neither is administered before puberty, with younger children receiving psychosocial support only. Meanwhile genital surgeries for gender affirmation are rarely performed before age 18.
Nevertheless, proponents of the new laws say they are needed to protect vulnerable minors from understudied medical risks and potentially lifelong bodily harms. Proponents note that irreversible mastectomies are increasingly performed before the age of legal majority.
Republican legislators in several states argue that if a child's breasts or genitalia are 'healthy', there is no medical or ethical justification to use hormones or surgeries to alter those parts of the body.
However, while trans adolescents struggle to access voluntary services and rarely undergo genital surgeries prior to adulthood, non-trans-identifying children in the United States and elsewhere are routinely subjected to medically unnecessary surgeries affecting their healthy sexual anatomy — without opposition from conservative lawmakers.
By Ben Davies
In the early hours of Friday morning last week, the long-Conservative UK constituency of North Shropshire caused some political upset (and no little political joy) by electing a Liberal Democrat, Helen Morgan.
It is hard to exaggerate quite how significant a swing this was: the previous Conservative MP, Owen Paterson, whose resignation around accusations of corruption promoted the by-election, had a majority of nearly 23,000 when he was re-elected in 2019. Morgan beat the new Conservative candidate by nearly 6,000.
How was all this possible? One factor will likely have been Conservative voters staying at home, and a few switched to other right-wing parties. But at her acceptance speech, Morgan acknowledged that it was highly likely that voters who would have preferred a Labour MP (the party saw a collapse in its vote share) or a Green MP, lent her their support in order to have the best chance of avoiding a Conservative win. This will lead some to call again for a more formal electoral pact at the country's next General Election, whereby Labour, the Liberal Democrats and the Greens agree to stand down candidates in seats currently occupied by a Conservative, and where there is a reasonable chance of one of these three parties winning if their anti-Tory rivals stand aside.
Written by Maximilian Kiener
On December 1 1955, in Alabama, Rosa Parks broke the law. But Parks was no ordinary criminal trying to take advantage of others. She merely refused to give up her seat on a bus to a white person and was arrested for this reason alone. Parks is a hero because she stood up, or rather sat down, for the rights of black people.
Among other things, Parks taught us that we shouldn't take the law too seriously, since a legal prohibition does not always imply a moral prohibition. In fact, there can be cases where we should actually do what the law forbids.
But we can extend Parks' lesson and add another scenario where we shouldn't take the law too seriously. Just as legal prohibitions (such as not to occupy seats reserved for white people) do not always determine what we should do, legal permissions, or rights, cannot determine what we should morally do either.
Consider the UK government, which now permits its citizens to visit public places without wearing masks, despite surging COVID infection rates. Does that permission mean that people in England now have good reasons to abandon their masks? Continue reading →
Written by Ben Davies
Personal autonomy is the guiding light of contemporary clinical and research practice, at least in the UK. Whether someone is a potential participant in a research trial, or a patient being treated by a medical professional, the gold standard, violated only in extremis, is that they should decide for themselves whether to go ahead with a particular intervention, on the basis of as much relevant information as possible.
Roger Crisp recently discussed Professor Gopal Sreenivasan's New Cross seminar, which argued against a requirement for informational disclosure in consenting to research participation. Sreenivasan's argument was, at least in its first part, based on a straightforward appeal to autonomy: if autonomy is what matters most, I should have the right to autonomously refuse information.
I have previously outlined a related argument in a clinical context, in which I sought to undermine arguments against a putative 'Right Not to Know' that are themselves based in autonomy. In brief, my argument is, firstly, that a decision can itself be autonomous without promoting the agent's future or overall autonomy and, second, that even if there is an autonomy-based moral duty to hear relevant information (as scholars such as Rosamond Rhodes argue), we can still have a right that people not force us to hear such information.
In a recent paper, Julian Savulescu and I go further into the details of the Right Not to Know, setting out the scope for a degree of compromise between the two central camps.
By Ben Davies
Most people accept that patients have a strong claim (perhaps with some exceptions) to be told information that is relevant to their health and medical care. Patients have a Right to Know. More controversial is the claim that this control goes the other way, too. Some people claim, and others deny, that patients also have a Right Not to Know.
A number of considerations (harm to the patient; autonomy; privacy) have been marshalled on either side of this debate over the past few decades (e.g. Laurie 2004; Robertson and Savulescu 2001; Herring and Foster 2012; Takala 2019). In this post, I focus on a distinct argument and its apparently unassailable logic. This is the view that a comprehensive Right Not to Know cannot be justified because in many cases a patient's ignorance will likely lead harm to third parties (Council of Europe 1997; Rhodes 1998; Harris and Keywood 2001).
On Sunday 3 November, OUC's Dr Alberto Giubilini participated in a debate on compulsory vaccination at 2019 Battle of Ideas Festival (Barbican Centre, London). Chaired by Ellie Lee, the session also featured Dr Michael Fitzpatrick (GP and author, MMR and Autism: what parents need to know and Defeating Autism: a damaging delusion); Emilie Karafillakis (Vaccine Confidence Project); and Nancy McDermott (author, The Problem with Parenting: a therapeutic mode of childrearing).
Written by Ben Davies
Last week saw the launch of a campaign (run by the group Vegetarian For Life) that seeks to ensure that older people in care who have ethical commitments to a particular diet are not given food that violates those commitments. This is, as the campaign makes clear, a particularly pressing issue for those who have some form of dementia who may not be capable of expressing their commitment.
Those behind the campaign are quite right to note that people's ethical beliefs should not be ignored simply because they are in care, or have a cognitive impairment (see a Twitter thread where I discuss this with a backer of the campaign). But the idea that one's dietary ethics must be 'for life' got me thinking about a more well-established debate about Advance Directives. (I should stress that what I say here should not be taken to be imputing any particular motivation or philosophical commitments to those behind the campaign itself.)
Written by Dr Alberto Giubilini and Dr Samantha Vanderslott
This article was originally published on the Oxford Martin School website.
Following the publication of figures showing UK childhood vaccination rates have fallen for the fifth year in a row, researchers from the Oxford Martin Programme on Collective Responsibility for Infectious Disease discuss possible responses.
Alberto Giubilini: Yes, "we need to be bold" and take drastic measures to increase vaccination uptake
In response to the dramatic fall in vaccination uptake in the UK, Health Secretary Matt Hancock has said that "we need to be bold" and that he "will not rule out action so that every child is properly protected". This suggests that the Health Secretary is seriously considering some form of mandatory vaccination program or some form of penalty for non-vaccination, as is already the case in other countries, such as the US, Italy, France, or Australia. It is about time the UK takes action to ensure that individuals fulfil their social responsibility to protect not only their own children, but also other people, from infectious disease, and more generally to make their fair contribution to maintaining a good level of public health. Continue reading →
By Lauren Notini and Brian D. Earp
*Note: a condensed version of this article titled "Iceland's Proposed Circumcision Ban" is being cross-published at Pursuit.
For a small country, Iceland has had a big impact on global media coverage recently, following its proposed ban on male circumcision before an age of consent.
Iceland's proposed legislation seeks to criminalise circumcision on male minors that is unnecessary "for health reasons," stating individuals who remove "part or all of the sexual organs shall be imprisoned for up to 6 years."
The bill claims circumcision violates children's rights to "express their views on the issues [concerning them]" and "protection against traditions that are harmful."
According to bill spokesperson Silja Dögg Gunnarsdóttir, a key reason for the bill is that all forms of female genital cutting (FGC), no matter how minor, have been illegal in Iceland since 2005, but no similar legislation exists for males.
"If we have laws banning circumcision for girls," she said in an interview, then for consistency "we should do so for boys." Consequently, the bill is not specific to male circumcision, but adapts the existing law banning FGC, changing "girls" to "children."
There is much to unpack here. We first discuss self-determination and informed consent, before addressing claims about potential health benefits and harms. We then explore the religious significance of circumcision for some groups, and ask what implications this should have.