The first two weeks of 2013 were marked by a flurry of news articles considering "the new science" of pedophilia. Alan Zarembo's article for the Los Angeles Times focused on the increasing consensus among researchers that pedophilia is a biological predisposition similar to heterosexuality or homosexuality. Rachel Aviv's piece for The New Yorker shed light upon the practice of 'civil commitment' in the US, a process by which inmates may be kept in jail past their release date if a panel decides that they are at risk of molesting a child (even if there is no evidence that they have in the past). The Guardian's Jon Henley quoted sources suggesting that perhaps some pedophilic relationships aren't all that harmful after all. And Rush Limbaugh chimed in comparing the 'normalization' of pedophilia to the historical increase in the acceptance of homosexuality, suggesting that recognizing pedophilia as a sexual orientation would be tantamount to condoning child molestation.
So what does it all mean? While most people I talked to in the wake of these stories (I include myself) were fascinated by the novel scientific evidence and the compelling profiles of self-described pedophiles presented in these articles, we all seemed to have a difficult time wrapping our minds around the ethical considerations at play. Why does it matter for our moral appraisal of pedophiles whether pedophilia is innate or acquired? Is it wrong to imprison someone for a terrible crime that they have not yet committed but are at a "high risk" of committing in the future? And if we say that we can't "blame" pedophiles for their attraction to children because it is not their "fault" – they were "born this way" – is it problematic to condemn individuals for acting upon these (and other harmful) desires if it can be shown that poor impulse control is similarly genetically predisposed? While I don't get around to fully answering most of these questions in the following post, my aim is to tease out the highly interrelated issues underlying these questions with the goal of working towards a framework by which the moral landscape of pedophilia can be understood.  Continue reading →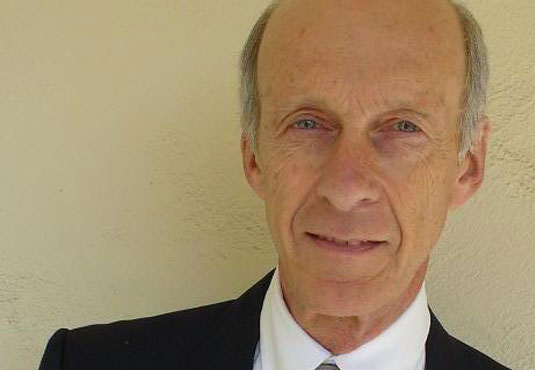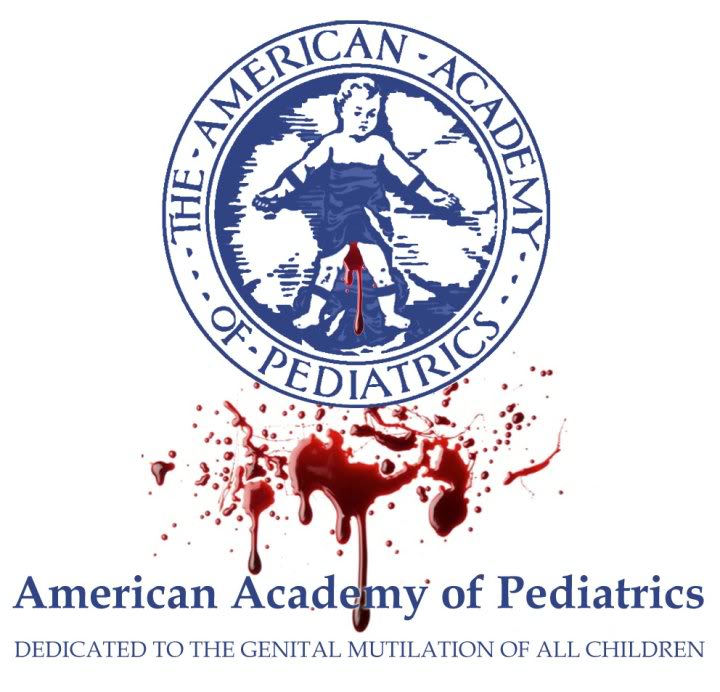 See Brian's most recent previous post by clicking here.
See all of Brian's previous posts by clicking here.
Follow Brian on Twitter by clicking here.
The AAP report on circumcision: Bad science + bad ethics = bad medicine
For the first time in over a decade, the American Academy of Pediatrics (AAP) has revised its policy position on infant male circumcision. They now say that the probabilistic health benefits conferred by the procedure just slightly outweigh the known risks and harms. Not enough to come right out and positively recommend circumcision (as some media outlets are erroneously reporting), but just enough to suggest that whenever it is performed—for cultural or religious reasons, or sheer parental preference, as the case may be—it should be covered by government health insurance.
That turns out to be a very fine line to dance on. But fear not: the AAP policy committee comes equipped with tap shoes tightly-laced, and its self-appointed members have shown themselves to be hoofers of the nimblest kind. Their position statement is full of equivocations, hedging, and uncertainty; and the longer report upon which it is based is replete with non-sequiturs, self-contradiction, and blatant cherry-picking of essential evidence. Both documents shine as likely examples of a "lowest common denominator" mélange birthed by a divided committee, some of whose members must be well aware that the United States is embarrassingly out of tune with world opinion on this issue.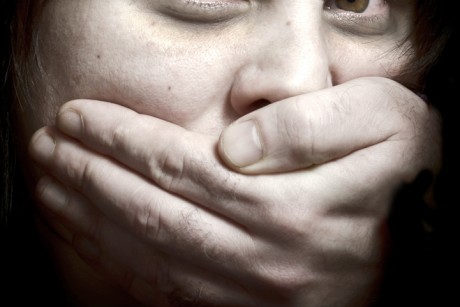 See Brian's most recent previous post by clicking here.
See all of Brian's previous posts by clicking here.
Follow Brian on Twitter by clicking here.
"Legitimate rape," moral consistency, and degrees of sexual harm
Should abortions be allowed in the case of rape? Republican Todd Akin—running for the U.S. Senate from the state of Missouri—thinks not. His reasoning is as follows:
From what I understand from doctors, [pregnancy resulting from rape is] really rare. If it's a legitimate rape, the female body has ways to try to shut that whole thing down. But let's assume that maybe that didn't work or something. I think there should be some punishment. But the punishment ought to be of the rapist, and not attacking the child.
There appears to be no scientific basis for the claim that the trauma of forced intercourse can interrupt ovulation or in any other way prevent a pregnancy; indeed pregnancy is just as likely after rape as after consensual sex, according to the evidence I have seen. This news article sums up the relevant data - though please note that one of my readers [see comments] takes issue with the standard interpretation of the most frequently-cited studies.
Let's start, for now, then, with a bit of data that is not in question: thousands of pregnancies per year, in the U.S. alone, ensue from cases of reported rape or incest–either through the caveat of Akin's theory that "maybe [the body's defenses] didn't work or something" or through the medically orthodox explanation that the body has no such defense. Assuming that falsely reporting rape is relatively rare, as seems to be the case; and acknowledging that many rapes are never reported in the first place, we should be able to agree that pregnancies resulting from rape are a life-changing reality for thousands of women on an annual basis. By "rape" I mean any penetrative act done without clear consent; and here I'm calling attention to the sub-set of such acts that result in conception. I won't say much about the term "legitimate" — which I find troubling in a hundred ways — simply because other writers have gone to town on it, and I want to say something new.
Now, given everything I've just said, what could be going on with Todd Akin's moral reasoning for him to casually downplay the relevance of rape and incest to the abortion debate while maintaining, as he does, that there should be no exceptions to anti-abortionism even in those cases? Psychologist Brittany Liu uses the notion of "moral coherence" to provide an explanation: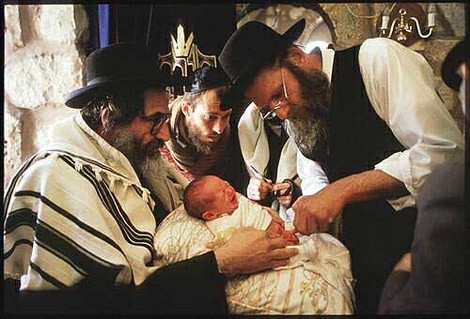 Your politics are determined by your values, your opinions about the facts of the world, and, let's be honest, just a little bit of tribalism. But the future is approaching, as it often does, and great transformations may be in the cards. Transformations that could dramatically affect the facts of the world. So whatever your values are, there is a chance that you may soon be arguing for the opposite of your usual policies. For instance, what if the future were necessarily…
Communist: one of the easiest ones to conceive of. Here it turns out that as barriers to trade are removed and transaction costs go to zero, the natural state of the economy is one of perpetual crashes. Celebrity and fame feed upon themselves: everyone demands the best, and the definition of the best is shared widely: niche markets don't exist. Incomes follow such a sharp power law that only a few percent of the population have any wealth at all. Automation means that most people can't earn enough to sustain themselves: their income drops below the costs of keeping them alive. Hence a large, bloated, over-regulating government becomes a matter of survival.
Ultra-capitalist: as barriers to trade are removed and transaction costs go to zero, the whole market segments into small niches. Everyone can find some buyer for their work, as new demands and new suppliers spring up immediately, connected by new technologies. Technology solves known externalities (like global warming), so there is little need for a centralised controlling authority. Change happens so rapidly that any governmental intervention is counterproductive: by the time the change is implemented, the benefits and costs the government was trying to influence are things of the past. The efficient market, the only thing fast enough to keep up with itself, flows like a river around any blundering governmental efforts, rendering them moot.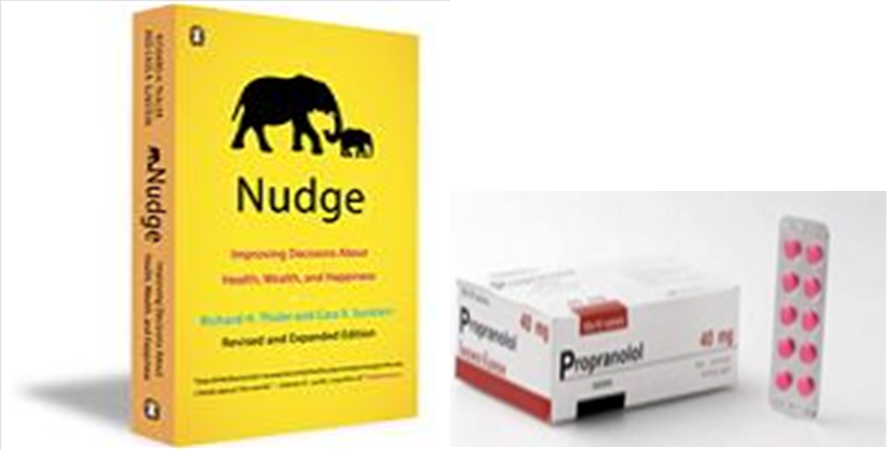 You are a public health official responsible for the purchasing of medications for the hospitals within your catchment area in the NHS. Your policies significantly affect which, out of the serpentine lists of heart disease medications, for example, are available to your patients. Today, you must choose between purchasing one of three heart disease medications: Drug A, Drug B, and Drug C. They are pretty similar in efficacy, and all three have been being used for many years. Drug B is slightly less expensive than Drug A and Drug C, but there is emerging evidence that it increases the likelihood that patients will take "bad bets," i.e. make large gambles when the chance of winning is low (and thus might contribute to large social costs). Drug C costs a tiny bit more than Drug A, but there is some evidence that Drug C may help decrease implicit racial bias. You have been briefed on the research suggesting that implicit racial bias can lead to people making choices that consistently and unintentionally limit the opportunities of certain groups, even when all the involved parties show explicit commitments to social equality.  Finally, there is emerging evidence that drug A both helps people abstain from alcohol and dissociates negative emotional content from memories.

Which drug should you purchase?
Let us begin to think about this question through the lens of the idea of the "Nudge," which has exploded onto the public sphere (and blogosphere) since Thaler and Sunstein's published their book, "Nudge: improving decisions about health, wealth, and happiness."   (see the blog here). I briefly and incompletely introduce nudges here, in hopes that we may soon move on to discuss the kind of "nudge drugs" our thought experiment considers.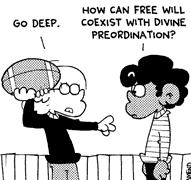 I am desperate to start a sexual relationship with an old acquaintance but his wife, who has no interest in sex, would be appalled if she knew. Does that matter?
I read this in the Guardian's 'Life & Style' section. Every week, a reader can present a dilemma she/he is faced with in her/his 'private' life and ask other readers for advice.
The full story goes like this:
I recently reconnected with an old classmate from my teens, and we fell in love almost immediately. We are in our early 50s and both in long marriages to good people whom we love. Leaving our spouses is not an option [....] Despite our desire for each other and the fact that his wife and my husband may be asexual, my friend and I have not slept with each other. My husband has given me permission to have a lover, but my friend's wife would be appalled if he asked for the same set-up. Shouldn't someone with no interest in sex and minimal romantic attachment to their spouse (they are like roommates) allow that spouse to fulfil her or his needs for stimulation and affection (discreetly) elsewhere without calling it "cheating"? My friend and I are moral people, but life is short.
Some of the readers' replies are:
Whose word do we have for it that his wife is asexual?…Oh, only his… What a surprise.

Of course it is ok!  Go and fuck with everyone in sight and don't bother!
Fortunately, other replies are more sophisticated. Most people seem to acknowledge the dilemma is real. None of the proposed options are ideal. For example, those who suggest asexual married couples should never have extramarital sexual relationships at the same time acknowledge that this solution is not ideal as sexual frustration may build up and may have devastating effects on the marriage. Those who suggest the individuals who are attracted to each other (henceforth 'sexual' individuals) should be honest about it to their partners, and that the 'affair' (consented to by all parties concerned) may be justified,  realise this will make their 'asexual' partners unhappy, with potentially devastating effects for both marriages. Perhaps some will find it obvious that one of these alternatives is better than the other, but surely we must except that whichever option one chooses, there is some harm, or risk of harm.
Could what Savulescu and Sandberg, in their 2008 paper, have called 'love drugs'  help resolve the dilemma?