Following a horrific act of sexual violence against a 14-year-old girl, the president of Indonesia, Joko Widodo, recently signed a decree into law, which, among other things, authorised the death penalty for convicted child sex offenders, and also the use of chemical castration of such offenders.
The main justification cited by Widodo was that castration would act as a deterrent. But how do such interventions fit in the criminal justice system? Are they likely to be successful? Continue reading →
Dr Jonathan Pugh's St Cross Special Ethics Seminar on 12 November 2015 is now available at http://media.philosophy.ox.ac.uk/uehiro/MT15_STX_Pugh.mp3
Speaker: Dr Jonathan Pugh
Although a central tenet of medical ethics holds that it is permissible to perform a medical intervention on a competent individual only if that individual has given informed consent to that intervention, there are some circumstances in which it seems that this moral requirement may be trumped. For instance, in some circumstances, it might be claimed that it is morally permissible to carry out certain sorts of non-consensual interventions on competent individuals for the purpose of infectious disease control (IDC). In this paper, I shall explain how one might defend this practice, and consider the extent to which similar considerations might be invoked in favour of carrying out non-consensual medical interventions for the purposes of facilitating rehabilitation amongst criminal offenders. Having considered examples of non-consensual interventions in IDC that seem to be morally permissible, I shall describe two different moral frameworks that a defender of this practice might invoke in order to justify such interventions. I shall then identify five desiderata that can be used to guide the assessments of the moral permissibility of non-consensual IDC interventions on either kind of fundamental justification. Following this analysis, I shall consider how the justification of non-consensual interventions for the purpose of IDC compares to the justification of non-consensual interventions for the purpose of facilitating criminal rehabilitation, according to these five desiderata. I shall argue that the analysis I provide suggests that a plausible case can be made in favour of carrying out certain sorts of non-consensual interventions for the purpose facilitating rehabilitation amongst criminal offenders.
Written by Christopher Chew
Monash University
Early one September morning, plaintiffs at a rural Alabama County court in the US, were greeted with an unexpected and highly unusual offer. To quote presiding Judge Marvin Wiggins:
"There's a blood drive outside, and if you don't have any money, and you don't want to go to jail, as an option to pay it, you can give blood today…bring in a receipt indicating you gave blood…as a discount rather than putting you in jail…or the sheriff has enough handcuffs for those who do not have money." Continue reading →
Written by William Isdale
University of Queensland
This year is the 70th anniversary of the atomic bombing of Hiroshima and Nagasaki. Are there any moral lessons we can learn from that historical episode? I think so.
Recently I delivered a talk on radio about this topic. I argue that one key reason to study history is to learn lessons about human nature. The war in the Pacific against Japan can tech us about, (1) our tribal natures, (2) the limits of empathy when we kill from a distance, and (3) the ratchet-up effect of retaliatory violence.
We have a moral obligation to take heed of those lessons, for instance by reining in our more dangerous traits. The existence of nuclear weapons, because of their destructive power, makes the imperative to understand and control our natures all the more significant.
Below is a slightly adapted version of what I said.
---
This year marks 70 years since the end of World War Two. A conflict that ended with the use of the most destructive weapons ever invented – the atomic bombs, dropped on Hiroshima and Nagasaki.
Has it ever occurred to you to ask, just what is the point of commemorating wars? Do we commemorate them because they are interesting, or are there more important reasons?
If you've ever attended a war commemoration ceremony, you've probably heard speakers talking about the gratitude that we owe to those who fought to defend our way of life. Or speeches that urge us to reflect on the tragedy of lives lost, and the risks of rushing into conflict. And those are good reasons for remembering wars. But, in my view, they're not the most important ones.
The Scottish philosopher David Hume once wrote that the principal reason to study history is to discover  "the constant and universal principles of human nature". And in no other area of human life is learning those lessons more important, than when they concern war.
By studying wars we can learn lessons about ourselves. About how we get into them – why we keep fighting them – and what we do to justify extraordinary levels of cruelty and destruction visited on others.
Today I want to uncover three lessons about human nature that are revealed to us by the war in the Pacific against Japan – and particularly, from the nuclear bombing of Hiroshima and Nagasaki.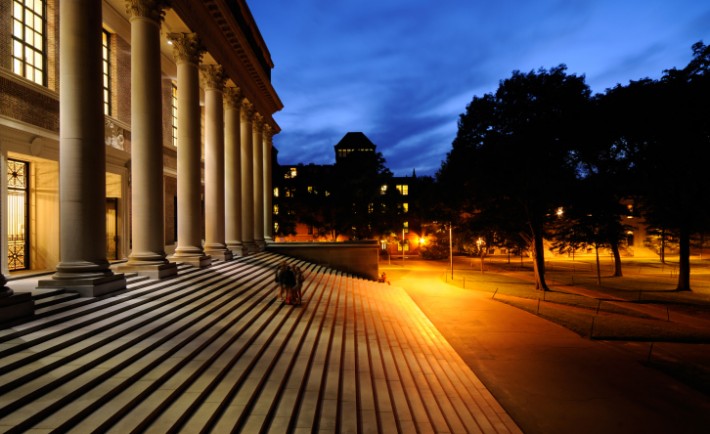 by Brian D. Earp / (@briandavidearp)
* Note: this article was originally published at the Huffington Post.
Introduction
As someone who has worked on college campuses to educate men and women about sexual assault and consent, I have seen the barriers to raising awareness and changing attitudes. Chief among them, in my experience, is a sense of skepticism–especially among college-aged men–that sexual assault is even all that dire of a problem to begin with.
"1 in 4? 1 in 5? Come on, it can't be that high. That's just feminist propaganda!"
A lot of the statistics that get thrown around in this area (they seem to think) have more to do with politics and ideology than with careful, dispassionate science. So they often wave away the issue of sexual assault–and won't engage on issues like affirmative consent.
In my view, these are the men we really need to reach.
A new statistic
So enter the headline from last week's New York Times coverage of the latest college campus sexual assault survey:
"1 in 4 Women Experience Sex Assault on Campus."
But that's not what the survey showed. And you don't have to read all 288 pages of the published report to figure this out (although I did that today just to be sure). The executive summary is all you need.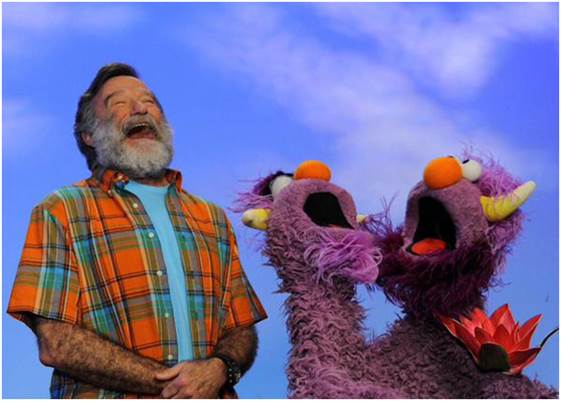 Written By David Aldridge, Oxford Brookes University
This is a cross post from Dave Aldridge's blog
Ahead of a talk to be given at the Institute of Education, Tom Bennett, behaviour guru and figurehead of the ResearchEd movement, invited questions via twitter that he hoped he could address in his seminar.  One tweeter asked "Is it cruel to make [children] read/ write/ think in silence?"  Bennett's response on twitter was a one word, "no", accompanied by this picture of guffawing muppets. Continue reading →
Written By Anders Herlitz
Rutgers, The State University of New Jersey
 One of the most heated debates in "Western" countries these days concerns how to deal with individuals who either have traveled or consider traveling to Syria or Iraq in order to join Daesh and return to a "Western" country in which they are citizens. Australia recently announced that they plan to strip Australian-born individuals who fight with Daesh of their Australian citizenship. The United Kingdom already has laws that allow them to strip citizens of their British nationality if it is "conductive to the public good." Sweden, my home country, gained international attention in somewhat suspicious circles for what to many seemed to be the complete opposite approach to the problem: the city of Stockholm has outlined a plan for how to deal with members of extremist movements, which involves what they call inclusive measures such as assistance with finding housing as well as an occupation, but also health efforts needed to deal with trauma and PTSD that are expected to be common among participants in warfare. Needless to say perhaps, the idea that Swedish tax money could go to treat the trauma of a person who himself decided to travel to a foreign country to participate in barbarism has generated quite an emotional reaction. I'd like to take this opportunity to scratch the surface of the ethical problems of this general problem, show why Stockholm did the right thing, and underline that we are having really, really bad moral luck. Continue reading →
Written by Darlei Dall'Agnol [1]
Professor of Ethics at the Federal University of Santa Catarina, Brasil
We humans are, as social beings, care-dependent creatures. Since the very moment we are born (or even before), we need all sorts of attention to meet our basic needs: we must be fed, clothed, sheltered, protected from many kinds of harm and so on. As infants, we need to learn how to become ordinary humans by walking, talking, socializing, etc. all activities mastered –or not– by training and other forms of educational care. Even as adults, as autonomous agents, we need constantly to look after ourselves, so self-care plays a vital role throughout our entire existences. Later in life, most of us, might become vulnerable again and will need to be cared for once more.
Caring may, however, go wrong in many different ways. For one thing, it may be insufficient to attend the basic needs of the cared-for. Thus, it may turn into negligence or even malpractice of the one "caring". Moreover, it may degenerate into forms of paternalism when the person looking after another imposes her own views on a vulnerable individual, for example, a parent or a teacher on a teenager learning how to be independent; a doctor or a nurse on a patient in need of medical attention; a scientist on a subject of research etc. This is indeed disrespectful to the cared-for. Besides, caring may reveal anxiety, that is, it sometimes may be accompanied by negative feelings compromising the well-being of the one-caring. Then, an important question arises: under which conditions can we say that a person knows-how to care properly? Continue reading →