This essay received an Honourable Mention in the graduate category of the Oxford Uehiro Prize in Practical Ethics.
Written by University of Oxford, Oriel College student Benjamin Koons
Introduction
Contemporary just war theory has largely abandoned punishment as one of the just causes for war, but I intend to show that if one accepts the justice of defensive wars then punitive wars are plausibly justified. I defend this thesis:
Punishment as Just Cause (PJC): It is a just cause for international treaty organization X to initiate a war with member-state Y so as to punish Y for an injustice against state Z. Continue reading →
Professor Walter Sinnott-Armstrong (Duke University and Oxford Martin School Visiting Fellow) proposes to use the market forces to solve problems of conscientious objection in healthcare in the US. (He also has a suggestion for how to deal with conscientious objection in a public healthcare system + gives a controversial answer to my question regarding discriminatory treatment of patients.)
In an interview with Dr Katrien Devolder, Professor Julian Savulescu (Oxford) argues that doctors should not impose their religious or non-religious values on patients if this conflicts with the delivery of basic public healthcare.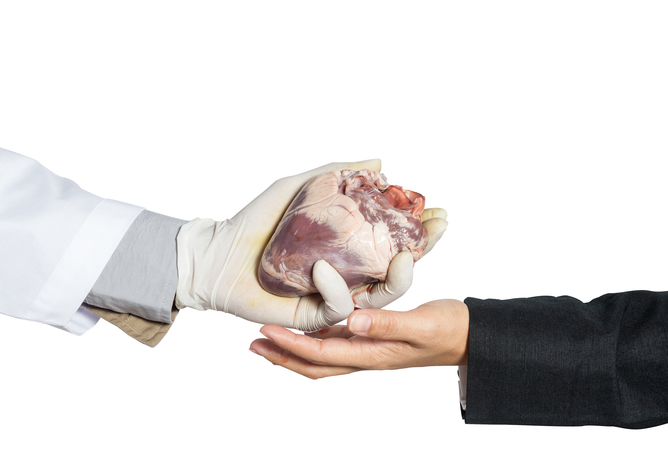 Written By William Isdale and Prof. Julian Savulescu
This article was originally published by The Conversation
Last year, an estimated 12 to 15 registered organ donors and candidates for donation had their decision thwarted by relatives. This was due to the so-called family veto, which enables family members to prevent organ donation even if the deceased person had registered to be an organ donor.
Currently, if an individual decides they don't want to be a donor, they can register an objection that has legal protection. But the decision to be a potential donor, as registered on the Australian Organ Donation Register, has no such protection. Continue reading →
The Uehiro Centre for Practical Ethics (University of Oxford) and the Centre for Applied Philosophy and Public Ethics (Charles Sturt University) hosted a conference on conscientious objection in medicine and the role of conscience in healthcare practitioners' decision making; The Conscience And Conscientious Objection In Healthcare Conference.  It was held at the Oxford Martin School on the 23rd and 24th of November, organised by Julian Savulescu (University of Oxford), Alberto Giubilini (Charles Sturt University) and Steve Clarke (Charles Sturt University)
For the full program please follow this link.
The conference was aimed at analyzing from a philosophical, ethical and legal perspective the meaning and the role of "conscience" in the healthcare profession. Conscientious objection by health professionals has become one of the most pressing problems in healthcare ethics. Health professionals are often required to perform activities that conflict with their own moral or religious beliefs (for example abortion). Their refusal can make it difficult for patients to have access to services they have a right to and, more in general, can create conflicts in the doctor-patient relationship. The widening of the medical options available today or in the near future is likely to sharpen these conflicts. Experts in bioethics, philosophy, law and medicine explored possible solutions.
The conference was supported by the Uehiro Centre for Practical Ethics and an Australian Research Council Discovery Grant (DP 150102068). We are grateful to the Oxford Martin School for providing the venue for the conference.
On the Oxford Uehiro Centre for Practical Ethics website you will find both video and audio files of various commentaries and talks from the conference.
Written by Dr Chris Gyngell, Dr Tom Douglas and Professor Julian Savulescu
A crucial international summit on gene editing continues today in Washington DC. Organised by the US National Academy of Sciences, National Academy of Medicine, the Chinese Academy of Sciences, and the U.K.'s Royal Society, the summit promises to be a pivotal point in the history of the gene editing technologies.
Gene editing (GE) is a truly revolutionary technology, potentially allowing the genetic bases of life to be manipulated at will. It has already been used to create malaria-fighting mosquitoes, drought resistant wheat, hornless cows and cancer killing immune cells. All this despite the fact GE only become widely used in the past few years. The potential applications of GE in a decade are difficult to imagine. It may transform the food we eat, the animals we farm, and the way we battle disease. Continue reading →
Dr Jonathan Pugh's St Cross Special Ethics Seminar on 12 November 2015 is now available at http://media.philosophy.ox.ac.uk/uehiro/MT15_STX_Pugh.mp3
Speaker: Dr Jonathan Pugh
Although a central tenet of medical ethics holds that it is permissible to perform a medical intervention on a competent individual only if that individual has given informed consent to that intervention, there are some circumstances in which it seems that this moral requirement may be trumped. For instance, in some circumstances, it might be claimed that it is morally permissible to carry out certain sorts of non-consensual interventions on competent individuals for the purpose of infectious disease control (IDC). In this paper, I shall explain how one might defend this practice, and consider the extent to which similar considerations might be invoked in favour of carrying out non-consensual medical interventions for the purposes of facilitating rehabilitation amongst criminal offenders. Having considered examples of non-consensual interventions in IDC that seem to be morally permissible, I shall describe two different moral frameworks that a defender of this practice might invoke in order to justify such interventions. I shall then identify five desiderata that can be used to guide the assessments of the moral permissibility of non-consensual IDC interventions on either kind of fundamental justification. Following this analysis, I shall consider how the justification of non-consensual interventions for the purpose of IDC compares to the justification of non-consensual interventions for the purpose of facilitating criminal rehabilitation, according to these five desiderata. I shall argue that the analysis I provide suggests that a plausible case can be made in favour of carrying out certain sorts of non-consensual interventions for the purpose facilitating rehabilitation amongst criminal offenders.