Written By Seth Lazar
Australian National University
Earlier this year, the British Army Reserves launched a recruitment drive, emphasising  the opportunities that volunteering affords: world travel, professional training, excitement and comradeship.[1]  In this sense it was typical. Military recruitment tends not to mention the possibility of being complicit in murder. But those who are considering a military career know that there is a risk they will be used to fight unjust wars. And killing in unjust wars is arguably little better than murder. How, then, should a morally conscientious individual decide whether to join the armed forces of her state? Continue reading →
Written by Darlei Dall'Agnol [1]
Professor of Ethics at the Federal University of Santa Catarina, Brasil
We humans are, as social beings, care-dependent creatures. Since the very moment we are born (or even before), we need all sorts of attention to meet our basic needs: we must be fed, clothed, sheltered, protected from many kinds of harm and so on. As infants, we need to learn how to become ordinary humans by walking, talking, socializing, etc. all activities mastered –or not– by training and other forms of educational care. Even as adults, as autonomous agents, we need constantly to look after ourselves, so self-care plays a vital role throughout our entire existences. Later in life, most of us, might become vulnerable again and will need to be cared for once more.
Caring may, however, go wrong in many different ways. For one thing, it may be insufficient to attend the basic needs of the cared-for. Thus, it may turn into negligence or even malpractice of the one "caring". Moreover, it may degenerate into forms of paternalism when the person looking after another imposes her own views on a vulnerable individual, for example, a parent or a teacher on a teenager learning how to be independent; a doctor or a nurse on a patient in need of medical attention; a scientist on a subject of research etc. This is indeed disrespectful to the cared-for. Besides, caring may reveal anxiety, that is, it sometimes may be accompanied by negative feelings compromising the well-being of the one-caring. Then, an important question arises: under which conditions can we say that a person knows-how to care properly? Continue reading →
Written by Cecile Fabre, April 2015
In 1999, Maria Altman, who had fled Austria in 1938 following the Anschluss with Germany, filed a lawsuit against the Austrian government. Her claim was that five paintings by Gustav Klimt, had been looted by the Nazis from her uncle before falling into the possession of the Austrian authorities, and that these ought to be returned to her as the rightful heir. Two of the paintings included portraits of her aunt. The Austrians initially refused to take her request seriously but eventually gave in after several dramatic legal twists and turns.[1]
This story is now on our cinema screens under the title A Woman in Gold, with Helen Mirren in the starring role. The ending is clearly meant to be regarded as a happy one: after all, Altman does get the painting back. And, generally, many think that stolen or plundered works of art ought to be returned to those from whom they were taken, or their heirs. Continue reading →
The latest issue of the Journal of Medical Ethics is out, and in it, Professor Nigel Biggar—an Oxford theologian—argues that "religion" should have a place in secular medicine (click here for a link to the article).
Some people will feel a shiver go down their spines—and not only the non-religious. After all, different religions require different things, and sometimes they come to opposite conclusions. So whose religion, exactly, does Professor Biggar have in mind, and what kind of "place" is he trying to make a case for?
On the supposed distinction between culture and religion: A brief comment on Sir James Munby's decision in the matter of B and G (children)
By Brian D. Earp (@briandavidearp)
Introduction
What is the difference between 'culture' and 'religion' … ? From a legal standpoint, this question is important: practices which may be described as being 'religious' in nature are typically afforded much greater protection from interference by the state than those that are understood as being 'merely' cultural. One key area in which this distinction is commonly drawn is with respect to the non-therapeutic alterations of children's genitals. When such alteration is done to female children, it is often said to be a 'cultural' practice that does not deserve legal protection; whereas, when it is done to male children, it is commonly said to be a 'religious' practice – at least for some groups – and must therefore not be restricted (much less forbidden) by law.
Is this a valid distinction?
New open access publication: announcement:
In a recently published article, Hannah Maslen, Roi Cohen Kadosh, Julian Savulescu and I present an argument about the permissible (and not-so-permissible) uses of non-invasive brain stimulation technology in children. We consider both children who may be suffering from a specific neurological disorder, for whom the stimulation is intended as a 'treatment', and those who are otherwise healthy, for whom the stimulation is intended as 'enhancement'. For the full article and citation, see here:
Maslen, H., Earp, B. D., Cohen Kadosh, R., & Savulescu, J. (2014). Brain stimulation for treatment and enhancement in children: An ethical analysis. Frontiers in Human Neuroscience, Vol. 8, Article 953, 1-5. Continue reading →
Feeling bad about oneself is a common response to realising that one has acted wrongly, or that one could have done something morally better. It is a reaction that is at least partly inspired by a cultural background that Western civilisation has been carrying on its back for centuries. But contrary to appearances and folk beliefs, not only does our tendency to feel guilty fail to promote morality, it can also be an obstacle to moral behaviour.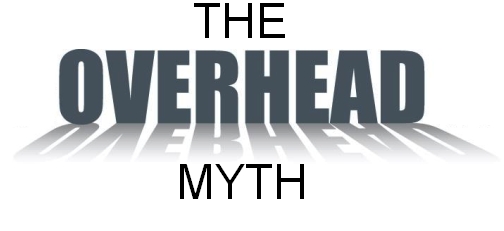 By Lucius Caviola & Nadira Faulmüller
Imagine a car company advertising as follows: "90c of any dollar you pay for your car goes directly to building cars. Only 10% of our expenses go into planning, designing, and advertising them." Such a campaign strategy would seem patently bizarre; when buying a product few of us are interested in how much went into administration, all we care about is what we get for our money. Overhead ratio (the proportion of money going into administration) is irrelevant; only cost-effectiveness matters.
This common sense approach to purchasing goods or services does not seem to translate into the non-profit sector, however. Consider the following advertisement by the organisation CARE:  "More than 90 percent of our expended resources – among the highest of all philanthropic organisations – support our poverty-fighting projects around the world. Less than 10 percent of expended resources go toward administrative and fundraising costs." Continue reading →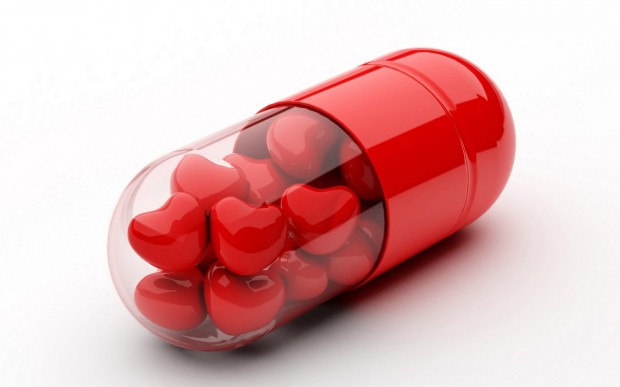 Announcement: 
The paper, "The Medicalization of Love" by Brian D. Earp, Anders Sandberg, and Julian Savulescu, has been accepted for publication at the Cambridge Quarterly of Healthcare Ethics. Scholars interested in submitting a short reply paper or peer commentary are encouraged to contact the editor, Tomi Kushner, at kushnertk@gmail.com.
The final deadline for commentaries/ papers is September 1st. The abstract for the paper is below; the accepted manuscript is available at this link. Inquiries to the editor should be sent as soon as possible.
Abstract 
Pharmaceuticals or other emerging technologies could be used to enhance (or diminish) feelings of lust, attraction, and attachment in adult romantic partnerships. While such interventions could conceivably be used to promote individual (and couple) well-being, their widespread development and/or adoption might lead to "medicalization" of human love and heartache—for some, a source of serious concern. In this essay, we argue that the "medicalization of love" need not necessarily be problematic, on balance, but could plausibly be expected to have either good or bad consequences depending upon how it unfolds. By anticipating some of the specific ways in which these technologies could yield unwanted outcomes, bioethicists and others can help direct the course of love's "medicalization"—should it happen to occur—more toward the "good" side than the "bad."
Here is the link to the accepted manuscript.
* image from http://www.metalsucks.net/2014/02/16/sunday-lurve/.