Written by Stephen Rainey
If 'neurotechnology' isn't a glamour area for researchers yet, it's not far off. Technologies centred upon reading the brain are rapidly being developed. Among the claims made of such neurotechnologies are that some can provide special access to normally hidden representations of consciousness. Through recording, processing, and making operational brain signals we are promised greater understanding of our own brain processes. Since every conscious process is thought to be enacted, or subserved, or realised by a neural process, we get greater understanding of our consciousness.
Besides understanding, these technologies provide opportunities for cognitive optimisation and enhancement too. By getting a handle on our obscure cognitive processes, we can get the chance to manipulate them. By representing our own consciousness to ourselves, through a neurofeedback device for instance, we can try to monitor and alter the processes we witness, changing our minds in a very literal sense.
This looks like some kind of technological mind-reading, and perhaps too good to be true. Is neurotechnology overclaiming its prospects? Maybe more pressingly, is it understating its difficulties? Continue reading →
This is my first post in a series highlighting current pain science that is relevant to philosophers writing about well-being and ethics.  My work on this topic has been supported by the W. Maurice Young Centre for Applied Ethics, the Oxford Uehiro Centre for Practical Ethics, and the Wellcome Centre for Ethics and Humanities, as well as a generous grant from Effective Altruism Grants. 
There have been numerous published cases in the scientific literature of patients who, for various reasons, report feeling pain but not finding the pain unpleasant. As Daniel Dennett noted in his seminal paper "Why You Can't Make A Computer That Feels Pain," these reports seem to be at odds with some of our most basic intuitions about pain, in particular the conjunction of our intuitions that ''a pain is something we mind'' and ''we know when we are having a pain.'' Dennett was discussing the effects of morphine, but similar dissociations have been reported in patients who undergo cingulotomies to treat terminal cancer pain and in extremely rare cases called "pain asymbolia" involving damage to the insula cortex. Continue reading →
Written by Stephen Rainey
Brain-machine interfaces (BMIs), or brain-computer interfaces (BCIs), are technologies controlled directly by the brain. They are increasingly well known in terms of therapeutic contexts. We have probably all seen the remarkable advances in prosthetic limbs that can be controlled directly by the brain. Brain-controlled legs, arms, and hands allow natural-like mobility to be restored where limbs had been lost. Neuroprosthetic devices connected directly to the brain allow communication to be restored in cases where linguistic ability is impaired or missing.
It is often said that such devices are controlled 'by thoughts'. This isn't strictly true, as it is the brain that the devices read, not the mind. In a sense, unnatural patterns of neural activity must be realised to trigger and control devices. Producing the patterns is a learned behaviour – the brain is put to use by the device owner in order to operate it. This distinction between thought-reading and brain-reading might have important consequences for some conceivable scenarios. To think these through, we'll indulge in a little bit of 'science fiction prototyping'.

Written by Dr Anibal Monasterio Astobiza
Audio File of Dr Casebeer's talk is available here: http://media.philosophy.ox.ac.uk/uehiro/HT17_Casebeer.mp3
Dr. William Casebeer has an unusual, but nonetheless very interesting, professional career. He retired from active duty as a US Air Force Lieutenant Colonel and intelligence analyst. He obtained his PhD in Cognitive Science and Philosophy from University of California, San Diego, under the guidance and inspiration of Patricia and Paul Churchland, served as a Program Manager at the Defense Advanced Research Projects Agency from 2010-14 in the Defense Sciences Office and helped to established DARPA's neuroethics program. Nowadays, Dr. William Casebeer is a Research Area Manager in Human Systems and Autonomy for Lockheed Martin's Advanced Technology Laboratories. As I said, not the conventional path for a well known researcher with very prominent contributions in neuroethics and moral evolution. His book Natural Ethical Facts: Evolution, Connectionism, and Moral Cognition (MIT Press) presented a functional and neo-Aristotelian account of morality with a clever argument trying to solve G. E. Moore´s naturalistic fallacy: according to Casebeer it is possible to reduce what is good, or in other words morality, to natural facts.
Lecture 2 Audio [MP3] | YouTube link [MP4]
Grove Auditorium, Magdalen College, Longwall Street, Oxford
4 November 2015, 6-8pm Continue reading →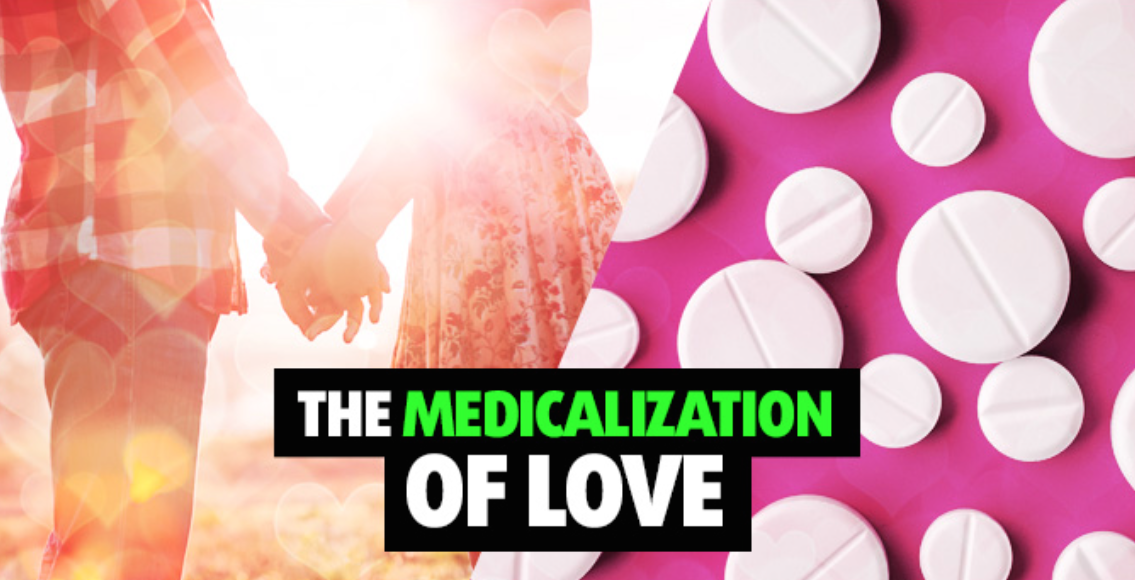 Just out today is a podcast interview for Smart Drug Smarts between host Jesse Lawler and interviewee Brian D. Earp on "The Medicalization of Love" (title taken from a recent paper with Anders Sandberg and Julian Savulescu, available from the Cambridge Quarterly of Healthcare Ethics, here).
Below is the abstract and link to the interview:
Abstract
What is love? A loaded question with the potential to lead us down multiple rabbit holes (and, if you grew up in the 90s, evoke memories of the Haddaway song). In episode #95, Jesse welcomes Brian D. Earp on board for a thought-provoking conversation about the possibilities and ethics of making biochemical tweaks to this most celebrated of human emotions. With a topic like "manipulating love," the discussion moves between the realms of neuroscience, psychology and transhumanist philosophy.
http://smartdrugsmarts.com/episode-95-medicalization-of-love/ 
Reference 
Earp, B. D., Sandberg, A., & Savulescu, J. (2015). The medicalization of love. Cambridge Quarterly of Healthcare Ethics, Vol. 24, No. 3, 323–336.
Written by Anke Snoek
Macquarie University
When neuroscience started to mingle into the debate on addiction and self-control, people aimed to use these insights to cause a paradigm shift in how we judge people struggling with addictions. People with addictions are not morally despicable or weak-willed, they end up addicted because drugs influence the brain in a certain way. Anyone with a brain can become addicted, regardless their morals. The hope was that this realisation would reduce the stigma that surrounds addiction. Unfortunately, the hoped for paradigm shift didn't really happen, because most people interpreted this message as: people with addictions have deviant brains, and this view provides a reason to stigmatise them in a different way. Continue reading →
Written by Anke Snoek
Macquarie University
Many of us experience failure of self-control once in a while. These failures are often harmless, and may involve alcohol or food. Because we have experiences with these failures of self-control, we think that something similar is going on in cases of addiction or when people who can't control their eating on a regular basis. Because we fail to exercise willpower once in a while over food or alcohol, we think that people who regularly fail to control their eating or substance use, must be weak-willed. Just control yourself. Continue reading →
Written by Dr John Danaher.
Dr Danaher is a Lecturer in Law at NUI Galway. His research interests include neuroscience and law, human enhancement, and the ethics of artificial intelligence.
A version of this post was previously published here.
Somebody recently sent me a link to an article by Jed Radoff entitled "Why Innocent People Plead Guilty". Radoff's article is an indictment of the plea-bargaining system currently in operation in the US. Unsurprisingly given its title, it argues that the current system of plea bargaining encourages innocent people to plead guilty, and that something must be done to prevent this from happening.
I recently published a paper addressing the same problem. The gist of its argument is that I think that it may be possible to use a certain type of brain-based lie detection — the P300 Concealed Information Test (P300 CIT) — to rectify some of the problems inherent in systems of plea bargaining. The word "possible" is important here. I don't believe that the technology is currently ready to be used in this way – I think further field testing needs to take place – but I don't think the technology is as far away as some people might believe either.
What I find interesting is that, despite this, there is considerable resistance to the use of the P300 CIT in academic and legal circles. Some of that resistance stems from unwarranted fealty to the status quo, and some stems from legitimate concerns about potential abuses of the technology (miscarriages of justice etc.). I try to overcome some of this resistance by suggesting that the P300 CIT might be better than other proposed methods for resolving existing abuses of power within the system. Hence my focus on plea-bargaining and the innocence problem.
Anyway, in what follows I'll try to give a basic outline of my argument. As ever, for the detail, you'll have to read the original paper. Continue reading →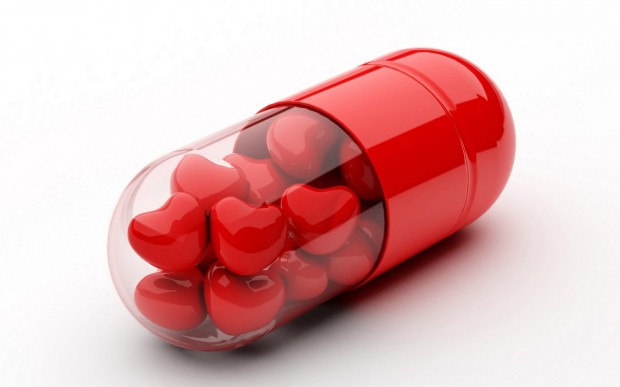 Announcement: 
The paper, "The Medicalization of Love" by Brian D. Earp, Anders Sandberg, and Julian Savulescu, has been accepted for publication at the Cambridge Quarterly of Healthcare Ethics. Scholars interested in submitting a short reply paper or peer commentary are encouraged to contact the editor, Tomi Kushner, at kushnertk@gmail.com.
The final deadline for commentaries/ papers is September 1st. The abstract for the paper is below; the accepted manuscript is available at this link. Inquiries to the editor should be sent as soon as possible.
Abstract 
Pharmaceuticals or other emerging technologies could be used to enhance (or diminish) feelings of lust, attraction, and attachment in adult romantic partnerships. While such interventions could conceivably be used to promote individual (and couple) well-being, their widespread development and/or adoption might lead to "medicalization" of human love and heartache—for some, a source of serious concern. In this essay, we argue that the "medicalization of love" need not necessarily be problematic, on balance, but could plausibly be expected to have either good or bad consequences depending upon how it unfolds. By anticipating some of the specific ways in which these technologies could yield unwanted outcomes, bioethicists and others can help direct the course of love's "medicalization"—should it happen to occur—more toward the "good" side than the "bad."
Here is the link to the accepted manuscript.
* image from http://www.metalsucks.net/2014/02/16/sunday-lurve/.