Written by David Aldridge
Oxford Brookes University
 Recently a colleague offered in conversation that we should agree to disagree.  This led me to some observations about the role of agreement and disagreement in dialogue.  Some conversations involve a sort of perpetual agreement or mutual affirmation.  These are instances where we're really just 'shooting the breeze', and there's nothing much at issue between us.  We exchange the gnomes of accepted wisdom and nod.  Other exchanges are characterised pretty much by disagreement.  These are the situations where we talk at cross purposes, or talk past each other – we can't even seem to get started on the way in which the matter at hand needs to be interrogated.  Continue reading →
Written by Constantin Vica
Postdoctoral Fellow, Romanian Academy Iasi Branch
Research Center in Applied Ethics, University of Bucharest
This post is not, as one might expect, about that part of ethics which is not concerned about practical issues, e.g. meta-ethics. Neither is it about moral philosophical endeavors which are incomprehensible, highly conceptual and without any adherence to real people's lives. And, more than that, it is not about how impractical a philosophy/ethics diploma is for finding a job.
One month ago Peter Singer, the leading ethicist and philosopher, was 'disinvited' from a philosophy festival in Cologne. It wasn't the first time such a thing happened and perhaps Peter Singer wasn't too impressed by the incident. Despite all of these things, the fact has a not-so-nice implication: "you, the practical ethicist, are not welcome to our city!" Of course, Peter Singer is not the first philosopher 'disinvited' (horribile dictu) by an 'honorable' audience; the history of philosophy and free thinking has an extensive collection of undesirable individuals expelled, exiled, and even killed by furious or ignorant citizens and stubborn elites. But, one might wonder, what is different this time? Continue reading →
Written by Professor Tony Coady
University of Melbourne
In a previous Uehiro blog[1] I offered a number of fairly radical criticisms of church disciplinary practices, and of several prevailing "official" teachings of the Church, such as on artificial contraception, abortion and much else in the area of sexual and reproductive ethics. Subsequently, several people put the question to me: "Given your critical views of so much official church teaching, how can you still call yourself a Catholic?"   Continue reading →
Written by William Isdale,
of The University of Queensland
 As many readers will be aware, this year will mark the conclusion of the Millennium Development Goals. For some of these goals, expectations have been exceeded; for instance, the goal of halving global poverty (defined as living on less then US$1.25 a day) was achieved back in 2010.
There are good grounds for believing that extreme poverty can be almost entirely eradicated within our lifetimes. But, for now, a lot of work remains to be done; the average life expectancy among the 'bottom billion' remains a miserable fifty years, and the most recent UNICEF estimate of poverty-related deaths among children is 6.3 million each year. Continue reading →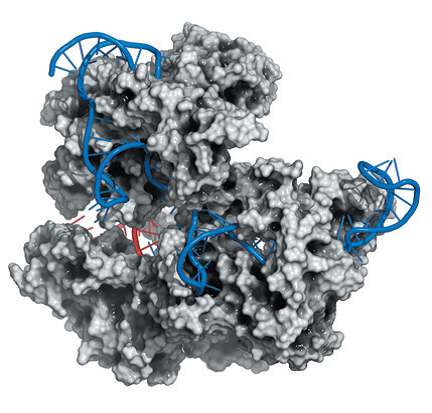 Darlei Dall'Agnol
 The British Parliament has, recently, passed Act 1990 making possible what is, misleadingly, called "three parents babies," which will become law in October 2015. Thus, the UK is the first country to allow the transfer of genetic material from an embryo or an egg that has defects in the mitochondrial DNA to generate a healthy baby. As it is perhaps known, a defect in the mitochondrial DNA causes several genetic disorders such as heart and liver failure, blindness, hearing loss, etc. Babies free from these genetic problems are expected to be born next year. This is good news and shows how science and technology can really work for human benefit.
This procedure raised several concerns, but also revealed confusion and misunderstandings in public debates. There was the fear of opening the way to Nazi practices considered intrinsically immoral. This is certainly not the case since the prevention of mitochondrial defects does not, strictly speaking, involves any gene editing, which is a different kind of genetic engineering.[1] Now, embryo editing, which will be illustrated soon, does divide scientists and ethicists and needs further public debate. I will here present some real ethical concerns relating to embryo editing and to comment on the recent call, published by Nature, for a moratorium on the germline experiments. Continue reading →
The latest issue of the Journal of Medical Ethics is out, and in it, Professor Nigel Biggar—an Oxford theologian—argues that "religion" should have a place in secular medicine (click here for a link to the article).
Some people will feel a shiver go down their spines—and not only the non-religious. After all, different religions require different things, and sometimes they come to opposite conclusions. So whose religion, exactly, does Professor Biggar have in mind, and what kind of "place" is he trying to make a case for?
On the supposed distinction between culture and religion: A brief comment on Sir James Munby's decision in the matter of B and G (children)
By Brian D. Earp (@briandavidearp)
Introduction
What is the difference between 'culture' and 'religion' … ? From a legal standpoint, this question is important: practices which may be described as being 'religious' in nature are typically afforded much greater protection from interference by the state than those that are understood as being 'merely' cultural. One key area in which this distinction is commonly drawn is with respect to the non-therapeutic alterations of children's genitals. When such alteration is done to female children, it is often said to be a 'cultural' practice that does not deserve legal protection; whereas, when it is done to male children, it is commonly said to be a 'religious' practice – at least for some groups – and must therefore not be restricted (much less forbidden) by law.
Is this a valid distinction?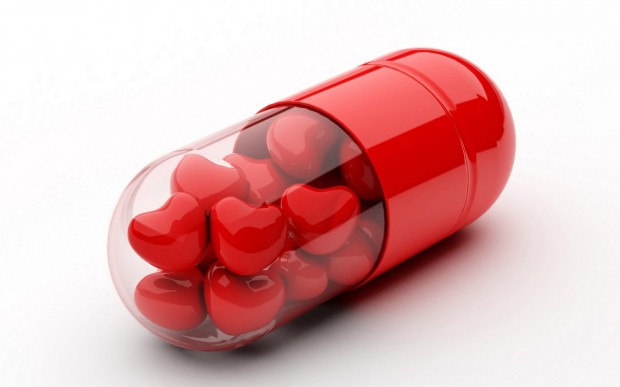 Announcement: 
The paper, "The Medicalization of Love" by Brian D. Earp, Anders Sandberg, and Julian Savulescu, has been accepted for publication at the Cambridge Quarterly of Healthcare Ethics. Scholars interested in submitting a short reply paper or peer commentary are encouraged to contact the editor, Tomi Kushner, at kushnertk@gmail.com.
The final deadline for commentaries/ papers is September 1st. The abstract for the paper is below; the accepted manuscript is available at this link. Inquiries to the editor should be sent as soon as possible.
Abstract 
Pharmaceuticals or other emerging technologies could be used to enhance (or diminish) feelings of lust, attraction, and attachment in adult romantic partnerships. While such interventions could conceivably be used to promote individual (and couple) well-being, their widespread development and/or adoption might lead to "medicalization" of human love and heartache—for some, a source of serious concern. In this essay, we argue that the "medicalization of love" need not necessarily be problematic, on balance, but could plausibly be expected to have either good or bad consequences depending upon how it unfolds. By anticipating some of the specific ways in which these technologies could yield unwanted outcomes, bioethicists and others can help direct the course of love's "medicalization"—should it happen to occur—more toward the "good" side than the "bad."
Here is the link to the accepted manuscript.
* image from http://www.metalsucks.net/2014/02/16/sunday-lurve/.
Follow Brian on Twitter by clicking here.
Things I've learned (so far) about how to do practical ethics
I had the opportunity, a few months back, to look through some old poems I'd written in high school. Some, I thought, were pretty good. Others I remembered thinking were good when I wrote them, but now they seem embarrassingly bad: pseudo-profound, full of clichés, marked by empty rhetoric instead of meaningful content. I've had a similar experience today with my collection of articles here at the Practical Ethics blog. And Oh, the things I have learned!
Here are just a few of the lessons that have altered my thinking, or otherwise informed my views about "doing" practical ethics — particularly in a public-engagement context — since my very first blog post appeared in 2011: