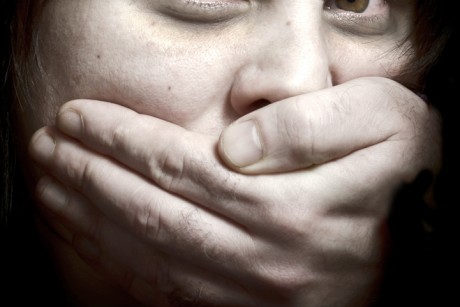 See Brian's most recent previous post by clicking here.
See all of Brian's previous posts by clicking here.
Follow Brian on Twitter by clicking here.
"Legitimate rape," moral consistency, and degrees of sexual harm
Should abortions be allowed in the case of rape? Republican Todd Akin—running for the U.S. Senate from the state of Missouri—thinks not. His reasoning is as follows:
From what I understand from doctors, [pregnancy resulting from rape is] really rare. If it's a legitimate rape, the female body has ways to try to shut that whole thing down. But let's assume that maybe that didn't work or something. I think there should be some punishment. But the punishment ought to be of the rapist, and not attacking the child.
There appears to be no scientific basis for the claim that the trauma of forced intercourse can interrupt ovulation or in any other way prevent a pregnancy; indeed pregnancy is just as likely after rape as after consensual sex, according to the evidence I have seen. This news article sums up the relevant data – though please note that one of my readers [see comments] takes issue with the standard interpretation of the most frequently-cited studies.
Let's start, for now, then, with a bit of data that is not in question: thousands of pregnancies per year, in the U.S. alone, ensue from cases of reported rape or incest–either through the caveat of Akin's theory that "maybe [the body's defenses] didn't work or something" or through the medically orthodox explanation that the body has no such defense. Assuming that falsely reporting rape is relatively rare, as seems to be the case; and acknowledging that many rapes are never reported in the first place, we should be able to agree that pregnancies resulting from rape are a life-changing reality for thousands of women on an annual basis. By "rape" I mean any penetrative act done without clear consent; and here I'm calling attention to the sub-set of such acts that result in conception. I won't say much about the term "legitimate" — which I find troubling in a hundred ways — simply because other writers have gone to town on it, and I want to say something new.
Now, given everything I've just said, what could be going on with Todd Akin's moral reasoning for him to casually downplay the relevance of rape and incest to the abortion debate while maintaining, as he does, that there should be no exceptions to anti-abortionism even in those cases? Psychologist Brittany Liu uses the notion of "moral coherence" to provide an explanation: