Written by Dr Chris Gyngell, Dr Tom Douglas and Professor Julian Savulescu
A crucial international summit on gene editing continues today in Washington DC. Organised by the US National Academy of Sciences, National Academy of Medicine, the Chinese Academy of Sciences, and the U.K.'s Royal Society, the summit promises to be a pivotal point in the history of the gene editing technologies.
Gene editing (GE) is a truly revolutionary technology, potentially allowing the genetic bases of life to be manipulated at will. It has already been used to create malaria-fighting mosquitoes, drought resistant wheat, hornless cows and cancer killing immune cells. All this despite the fact GE only become widely used in the past few years. The potential applications of GE in a decade are difficult to imagine. It may transform the food we eat, the animals we farm, and the way we battle disease. Continue reading →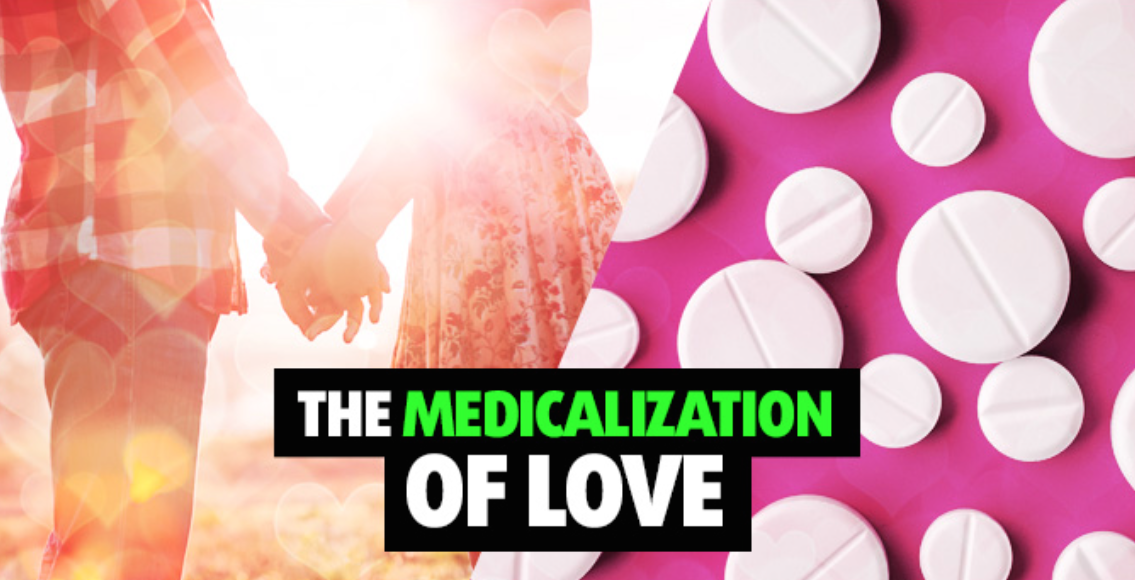 Just out today is a podcast interview for Smart Drug Smarts between host Jesse Lawler and interviewee Brian D. Earp on "The Medicalization of Love" (title taken from a recent paper with Anders Sandberg and Julian Savulescu, available from the Cambridge Quarterly of Healthcare Ethics, here).
Below is the abstract and link to the interview:
Abstract
What is love? A loaded question with the potential to lead us down multiple rabbit holes (and, if you grew up in the 90s, evoke memories of the Haddaway song). In episode #95, Jesse welcomes Brian D. Earp on board for a thought-provoking conversation about the possibilities and ethics of making biochemical tweaks to this most celebrated of human emotions. With a topic like "manipulating love," the discussion moves between the realms of neuroscience, psychology and transhumanist philosophy.
http://smartdrugsmarts.com/episode-95-medicalization-of-love/ 
Reference 
Earp, B. D., Sandberg, A., & Savulescu, J. (2015). The medicalization of love. Cambridge Quarterly of Healthcare Ethics, Vol. 24, No. 3, 323–336.
By Brian D. Earp
@briandavidearp
*Note that this article was originally published at the Huffington Post.
Introduction
In the New York Times yesterday, psychologist Lisa Feldman Barrett argues that "Psychology is Not in Crisis." She is responding to the results of a large-scale initiative called the Reproducibility Project, published in Science magazine, which appeared to show that the findings from over 60 percent of a sample of 100 psychology studies did not hold up when independent labs attempted to replicate them.
She argues that "the failure to replicate is not a cause for alarm; in fact, it is a normal part of how science works." To illustrate this point, she gives us the following scenario:
Suppose you have two well-designed, carefully run studies, A and B, that investigate the same phenomenon. They perform what appear to be identical experiments, and yet they reach opposite conclusions. Study A produces the predicted phenomenon, whereas Study B does not. We have a failure to replicate.
Does this mean that the phenomenon in question is necessarily illusory? Absolutely not. If the studies were well designed and executed, it is more likely that the phenomenon from Study A is true only under certain conditions. The scientist's job now is to figure out what those conditions are, in order to form new and better hypotheses to test.
She's making a pretty big assumption here, which is that the studies we're interested in are "well-designed" and "carefully run." But a major reason for the so-called "crisis" in psychology — and I'll come back to the question of just what kind of crisis we're really talking about (see my title) — is the fact that a very large number of not-well-designed, and not-carefully-run studies have been making it through peer review for decades.
Small sample sizes, sketchy statistical procedures, incomplete reporting of experiments, and so on, have been pretty convincingly shown to be widespread in the field of psychology (and in other fields as well), leading to the publication of a resource-wastingly large percentage of "false positives" (read: statistical noise that happens to look like a real result) in the literature.
Julian Savulescu 
Twitter @juliansavulescu
Steven Pinker has recently written an op-ed questioning the contribution of bioethics to the safe and efficient regulation of research. This has been widely misinterpreted and criticised, though Alice Dreger has written a recent accurate blog in support of Pinker. Pinker provocatively said that bioethics should get out of the way of research. This has been interpreted to mean that we should give up ethics review of research. Nobody, not me, and not Steven Pinker, thinks we should abandon ethical review of research. He actually says, " Of course, individuals must be protected from identifiable harm, but we already have ample safeguards for the safety and informed consent of patients and research subjects." Pinker is objecting to the unnecessary, unproductive obstruction that much bioethics represents to good research and regulation.
I largely agree with him and have said as much myself over the years. I recently wrote a piece for the anniversary issue of the JME arguing as much. I applaud him for trying to generate some self-reflection in the field.
By Daniel K. Sokol
Daniel Sokol, PhD, is a bioethicist and lawyer at 12 King's Bench Walk, London. He has sat on several ethics committees, including the UK's Ministry of Defence's Research Ethics Committee.
In a recent Opinion piece in the Boston Globe, Professor Steven Pinker made the surprising suggestion that the primary moral goal of today's bioethics should be to "get out of the way". "A truly ethical bioethics", he argued, "should not bog down research in red tape, moratoria or threats of prosecution".
This bold assertion no doubt echoes the thoughts of many scientists whose research requires the approval of an ethics review committee before springing to life. As a PhD student many years ago, I experienced first hand the frustrations of the tedious review process. I spent hours drafting the protocol, revisions and responding to the Committee's questions, time I would have preferred to spend conducting research. While a popular sentiment, getting out of the way is not the goal of bioethics.
The goal of bioethics is to allow potentially beneficial research while ensuring that the risk of harm to participants and others is proportionate, reduced to the lowest practicable level, and within morally acceptable limits. The risk of harm can never be eliminated, but it can usually be reduced with minimal effort or cost. It may be as simple as testing a new piece of equipment one more time in a laboratory before attaching it to a human for testing.
Written By Johanna Ahola-Launonen
University of Helsinki
In bioethical discussion, it is often debated whether or not some studies espouse genetic determinism. A recent study by Tuomas Aivelo and Anna Uitto[1] give important insight to the matter. They studied main genetics education textbooks used in Finnish upper secondary school curricula and compared the results to other similar studies from e.g. Swedish and English textbooks. The authors found that gene models used in the textbooks are based on old "Mendelian law"-based gene models not compatible with current knowledge on gene-gene-environment-interaction. The authors also identified several types of genetic determinism, that is, weak determinism and strong determinism, which both were present in the textbooks. The somewhat intuitive remark is that genetic education has to have a strong trickle-down effect on how people understand genes, and that we should be careful not to maintain these flawed conceptions. Furthermore, it would be useful to separate the discussion on genetic determinism into the terms "weak" and "strong", of which the strong version is undoubtedly rarer while the weak is more prevalent.
Written by Prof. Antonio Diéguez
Universidad de Malaga 
The public image of science is usually subjected to distortions tending to blur the nuances and to generate monolithic assessments.  The mass media contribute to a large extent to the creation of disproportionate expectations in the next and spectacular benefits provided by scientific research, or on the contrary, to the creation of exaggerate concerns lacking in many occasions of a rational basis. This is the reason why any professional scientist with the required talent and vocation should currently assume the task of offering to the public clear and accessible information about the research underway in any field. In the present circumstances, the scientific divulgation cannot be a personal hobby of some scientists or an exclusive task of scientifically educated writers, but it must be a central aspect of scientific practice. Science needs a good public image for its survival –at least in the form it has had so far.  If the scientists do not provide determinedly and abundantly the socially demanded information, then the citizens will look for it in less reliable sources (Internet has plenty of them), with the consequent proliferation of bad information. Information is like money, the counterfeit one finally circulates better than the good one. Continue reading →

Follow Brian on Twitter by clicking here.
Twitter, paywalls, and access to scholarship — are license agreements too restrictive? 
I think I may have done something unethical today. But I'm not quite sure, dear reader, so I'm enlisting your energy to help me think things through. Here's the short story:
Someone posted a link to an interesting-looking article by Caroline Williams at New Scientist — on the "myth" that we should live and eat like cavemen in order to match our lifestyle to that of our evolutionary ancestors, and thereby maximize health. Now, I assume that when you click on the link I just gave you (unless you're a New Scientist subscriber), you get a short little blurb from the beginning of the article and then–of course–it dissolves into an ellipsis as soon as things start to get interesting:
Our bodies didn't evolve for lying on a sofa watching TV and eating chips and ice cream. They evolved for running around hunting game and gathering fruit and vegetables. So, the myth goes, we'd all be a lot healthier if we lived and ate more like our ancestors. This "evolutionary discordance hypothesis" was first put forward in 1985 by medic S. Boyd Eaton and anthropologist Melvin Konner …
Holy crap! The "evolutionary discordance hypothesis" is a myth? I hope not, because I've been using some similar ideas in a lot of my arguments about neuroenhancement recently. So I thought I should really plunge forward and read the rest of the article. Unfortunately, I don't have a subscription to New Scientist, and when I logged into my Oxford VPN-thingy, I discovered that Oxford doesn't have access either. Weird. What was I to do?
Since I typically have at least one eye glued to my Twitter account, it occurred to me that I could send a quick tweet around to check if anyone had the PDF and would be willing to send it to me in an email. The majority of my "followers" are fellow academics, and I've seen this strategy play out before — usually when someone's institutional log-in isn't working, or when a key article is behind a pay-wall at one of those big "bundling" publishers that everyone seems to hold in such low regard. Another tack would be to dash off an email to a couple of colleagues of mine, and I could "CC" the five or six others who seem likeliest to be New Scientist subscribers. In any case, I went for the tweet.
Sure enough, an hour or so later, a chemist friend of mine sent me a message to "check my email" and there was the PDF of the "caveman" article, just waiting to be devoured. I read it. It turns out that the "evolutionary discordance hypothesis" is basically safe and sound, although it may need some tweaking and updates. Phew. On to other things.
But then something interesting happened! Whoever it is that manages the New Scientist Twitter account suddenly shows up in my Twitter feed with a couple of carefully-worded replies to my earlier PDF-seeking hail-mary: