Sabrina Stewart is a student at Dartmouth College who is visiting the Uehiro Centre this term.
Newspaper health sections yield many headlines and subsequent articles that do not accurately reflect the research publication that is being reported. One article, "Boozing after a heart attack could help you live longer, research reveals" discusses the finding that drinking after a heart attack is beneficial. The headline is at best misleading, and at worse deceptive: the article fails to report the specific frequency of consumption required to derive the stated benefits, the fact that the benefits would depend on the severity of the myocardial infarction, and that any benefit would be lost by intermittent binge drinking. The publication was significant as it was a large-scale study that complemented previous findings, and could therefore be expected to have an effect on people's health decisions.
This article was taken from the Metro, a free newspaper distributed in London and the South-East of England targeted at commuters. The self-reported estimated readership is just under two million people. If this figure is accurate, The Metro has the third largest newspaper audience in the United Kingdom, after the Sun and the Daily Mail. This capacity to influence such a significant audience comes with responsibility.
There are various Codes of Practice governing the actions of researchers and doctors to ensure unbiased and truthful information is provided to patients and clinical trial participants in order to obtain informed consent. Why is health reporting not subject to the same strict regulation when it carries similar implications for shaping people's choices regarding their well-being?
There has been discussion on a Polish news site about an extreme case of reckless driving. The discussion is not about the driver – his culpability and stupidity are in no doubt – rather, the discussion is about whether the passengers in the car should be punished in some way for the role they played; their role not only in failing to calm the driver and his driving, but most importantly in their active and enthusiastic encouragement of him and it.
The video of the drive, taken from within the car and uploaded to YouTube, shows five and a half minutes of speeding through red lights, overtaking despite oncoming traffic, using the curb as a ramp to 'get air' and, most disturbingly, only narrowly missing a pedestrian crossing the road. All this is accompanied by encouraging whoops and shouts and exclamations of "Karol, you are my God!" (Karol is the driver.) The passengers clearly want – and ask – Karol to take more and more risks. Continue reading →
A scenario:

You are with a group of friends in a bar on a Friday night and one of them has had rather a lot to drink – much more than he usually does. He seems happy, despite slurring his words and taking a few moments to get his balance. But, as he slurs his goodbye at the door of the bar, it flashes through your mind that maybe you should walk him home. 'Nah', you think, 'he'll be fine' – and he would certainly protest. Ten minutes later he stumbles and falls into the river and drowns. Did you have a duty to walk him home? What about the others in your group? Moreover, might that duty have been a legal one?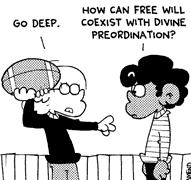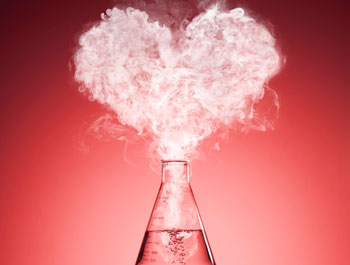 By Brian Earp
See Brian's most recent previous post by clicking here.
See all of Brian's previous posts by clicking here.
Follow Brian on Twitter by clicking here.
Love and other drugs, or why parents should chemically enhance their marriages
Valentine's day has passed, and along with it the usual rush of articles on "the neuroscience of love" – such as this one from Parade magazine. The penner of this particular piece, Judith Newman, sums up the relevant research like this:
It turns out that love truly is a chemical reaction. Researchers using MRIs to look at the brain activity of the smitten have found that an interplay of hormones and neurotransmitters create the state we call love.
My humble reckoning is that there's more to "the state we call love" than hormones and neurotransmitters, but it's true that brain chemistry is heavily involved in shaping our experience of amour. In fact, we're beginning to understand quite a bit about the cerebral circuitry involved in love, lust, and human attachment—so much so that a couple of Oxford philosophers have been inspired to suggest something pretty radical.
They think that it's time we shifted from merely describing this circuitry, and actually intervened in it directly—by altering our brains pharmacologically, through the use of what they call "love drugs."
The lord of the manor is not a typical peasant, and doesn't have the same responsibilities. Nowadays, it is quite fashionable to see humans as part of the natural world, part of a cycle of life, dependent on a nature that could eradicate us in an instant if it chose to. The truth is far less comforting.
We are the lords of the planet. Some have made the entertaining claim that we are not even a very successful species, that technological intelligence isn't evolutionarily very useful. Yes, viruses and bacteria are wildly successful, cockroaches and beetles have the numbers and the resilience, and all our client species – species that profit from human existence, such as dogs, rats, cattle, wheat and rice – are doing well. We are not the Earth's only evolutionary success story. But we are a success; we have a population of over 7 billion, dwarfing that of any other wild large mammal. We are reshaping the world on ever larger scales, changing the appearance of the whole planet (rarely for the better, of course). We've depopulated the oceans and lit up the sky at night. We've put men on the moon, and already have started building space stations, thus claiming an empty but huge ecological niche.
Yes, of course, if the whole natural system turned against us, if our agriculture collapsed or the Earth's climate disintegrated, we couldn't ride that out (though some day soon, we could probably even survive that). But the fact that the lord of the manor couldn't survive if all the peasants revolted at once didn't make him any less a lord, and them more than peasants.
I understand why people would wish for us to be part of the natural cycle; for if that were the case, then conservation and sustainability would be in our enlightened self-interest. And we could certainly make great improvements in how we log, mine and fish, thinking for the long term rather than the short. But a world in which humans followed their selfish but enlightened self interest, kept their own resources sustainable, their air breathable and their water drinkable, is still a world in which most natural species would be annihilated, and anything of not explicit worth for humans was destroyed. Human self-interest won't save much of the planet.
Instead, we are the lord of the manor, with no possibility of shrugging that off or of calling a council of villagers to devolve power and decision-making. We need to explicitly decide what gets saved and what dies, what the limits of our exploitation will be, and what costs we are prepared to pay for that. Nature is now our responsibility.
I was just in LA. I was surprised and pleased when a good friend of mine mentioned this brilliant new transportation scheme the city had developed. Basically, with sponsorship from a few businesses the city had placed hundreds of electric cars at street-side parking-spots (where the car batteries recharged) throughout the most frequented neighborhoods. The idea was that anyone (tourist or city-dweller) could rent the electric car by the half-hour, paying by card at a nearby pay station. Then the renter could bring the electric car back to any of the city parking spots by the set time. What was even more convenient was that city-dwellers could get an "LA-Car Card" by paying a nominal fee that would allow them to take out electric cars for up to a half hour at a time for free! Environmental AND convenient! So of course I went straight to the nearest electric car parking-spot, paid the fee, and was soon zooming about the streets of LA. I had never driven an electric car before, so it felt a bit odd, but I was so excited by the new car scheme that I didn't let it bother me. Everything was grand until a reckless driver ran a red light in front of me and nearly took me off the road. Thankfully it was only nearly. But with that close-call, I realized that the reason the car had felt a bit odd is that the car had NO SEATBELTS! That's right: no seatbelts. What would have happened if I had been in a car accident?
These electric cars were environmentally friendly, yes. Super-convenient, yes. But wasn't it irresponsible for the city to encourage needless risk-taking (and traumatic brain injury) by providing this transport without the most basic safety feature?? For worried as I was about my safety in not having a seat-belt (and I would never drive my own car without my seat-belt), I found myself renting and driving the cars for the rest of my stay just because they were so darn convenient. I oscillated between decrying the city's irresponsible behavior and applauding their creation of such a convenient scheme. Which was the proper stance? And was there a rational reason why these cars did not have seat-belts??