By Jonathan Pugh
The below is a slightly extended version of my two 5min presentations at the European Youth Event 2018, at the European Parliament in Strasbourg. I was asked to present on the following questions:
What are the ethical issues surrounding gene-editing, particularly with respect to eradicating mosquitoes?
Should the EU legislate on gene-editing mosquitoes?
Written by Simon Beard
University of Cambridge
After years of deliberation, a US moratorium on so-called 'gain of function' experiments, involving the production of novel pathogens with a high degree of pandemic potential, has been lifted [https://www.nih.gov/about-nih/who-we-are/nih-director/statements/nih-lifts-funding-pause-gain-function-research]. At the same time, a ground-breaking new set of guidelines about how and when such experiments can be funded has been published [https://thebulletin.org/new-pathogen-research-rules-gain-function-loss-clarity11540] by the National Institutes of Health. This is to be welcomed, and I hope that these guidelines stimulate broader discussions about the ethics and funding of duel use scientific research, both inside and outside of the life sciences. At the very least, it is essential that people learn from this experience and do not engage in the kind of intellectual head banging that has undermined important research, and disrupted the careers of talented researchers.
Yet, there is something in these guidelines that many philosophers may find troubling.
These new guidelines insist, for the first time it seems, that NIH funding will depend not only on the benefits of scientific research outweighing the potential risks, but also on whether or not the research is "ethically justified". In defining what is ethically justifiable, the NIH make specific reference to standards of beneficence, non-maleficence, justice, scientific freedom, respect for persons and responsible stewardship.
Much has been made of this additional dimension of evaluation and whether or not review committees will be up to assessing it. Whereas before, it is said, they merely had to assess whether research would have good or bad outcomes, they now have to determine whether it is right or wrong as well! Continue reading →
Written by Stephen Rainey
Brain-machine interfaces (BMIs), or brain-computer interfaces (BCIs), are technologies controlled directly by the brain. They are increasingly well known in terms of therapeutic contexts. We have probably all seen the remarkable advances in prosthetic limbs that can be controlled directly by the brain. Brain-controlled legs, arms, and hands allow natural-like mobility to be restored where limbs had been lost. Neuroprosthetic devices connected directly to the brain allow communication to be restored in cases where linguistic ability is impaired or missing.
It is often said that such devices are controlled 'by thoughts'. This isn't strictly true, as it is the brain that the devices read, not the mind. In a sense, unnatural patterns of neural activity must be realised to trigger and control devices. Producing the patterns is a learned behaviour – the brain is put to use by the device owner in order to operate it. This distinction between thought-reading and brain-reading might have important consequences for some conceivable scenarios. To think these through, we'll indulge in a little bit of 'science fiction prototyping'.
Written by Robert Ranisch, Institute for Ethics and History of Medicine, University of Tuebingen
Newly discovered tools for the targeted editing of the genome have been generating talk of a revolution in gene technology for the last five years. The CRISPR/Cas9-method draws most of the attention by enabling a more simple and precise, cheaper and quicker modification of genes in a hitherto unknown measure. Since these so-called molecular scissors can be set to work in just about all organisms, hardly a week goes by without headlines regarding the latest scientific research: Genome editing could keep vegetables looking fresh, eliminate malaria from disease-carrying mosquitoes, replace antibiotics or bring mammoths back to life.
Naturally, the greatest hopes are put into its potential for various medical applications. Despite the media hype, there are no ready-to-use CRISPR gene therapies. However, the first clinical studies are under way in China and have been approved in the USA. Future therapy methods might allow eradicating hereditary illnesses, conquering cancer, or even cure HIV/AIDS. Just this May, results from experiments on mice gave reason to hope for this. In a similar vein, germline intervention is being reconsidered as a realistic option now, although it had long been considered taboo because of how its (side)effects are passed down the generations. Continue reading →
Written by Professor Neil Levy, Senior Research Fellow, Uehiro Centre for Practical Ethics, University of Oxford
This article was originally published on The Conversation
Why do we think that climate sceptics are irrational? A major reason is that almost none of them have any genuine expertise in climate science (most have no scientific expertise at all), yet they're confident that they know better than the scientists. Science is hard. Seeing patterns in noisy data requires statistical expertise, for instance. Climate data is very noisy: we shouldn't rely on common sense to analyse it. We are instead forced to use the assessment of experts. Continue reading →
Written by Simon Beard, Research Associate at the Center for the Study of Existential Risk, University of Cambridge
How can we study the pathogens that will be responsible for future global pandemics before they have happened? One way is to find likely candidates currently in the wild and genetically engineer them so that they gain the traits that will be necessary for them to cause a global pandemic.
Such 'Gain of Function' research that produces 'Potential Pandemic Pathogens' (GOF-PPP for short) is highly controversial. Following some initial trails looking at what kinds of mutations were needed to make avian influenza transmissible in ferrets, a moratorium has been imposed on further research whilst the risks and benefits associated with it are investigated. Continue reading →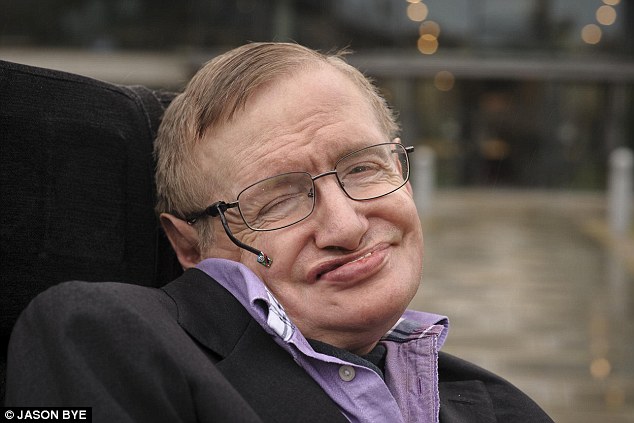 Written by Darlei Dall'Agnol[1]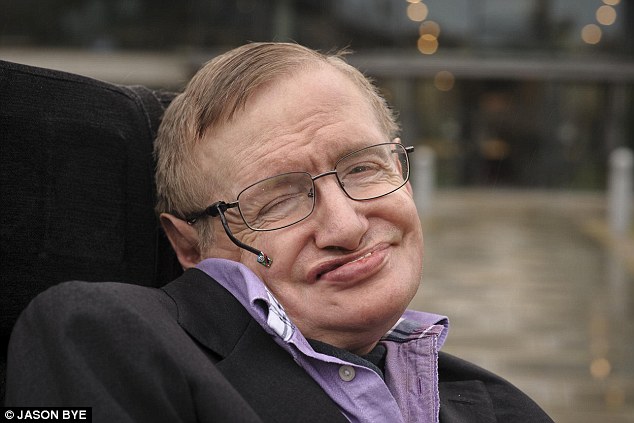 Stephen Hawking has recently made two very strong declarations:
Philosophy is dead;
Artificial intelligence could spell the end of the human race.
I wonder whether there is a close connection between the two. In fact, I believe that the second will be true only if the first is. But philosophy is not dead and it may undoubtedly help us to prevent the catastrophic consequences of misusing science and technology. Thus, I will argue that it is through the enhancement of our wisdom that we can hope to avoid artificial intelligence (AI) causing the end of mankind.  Continue reading →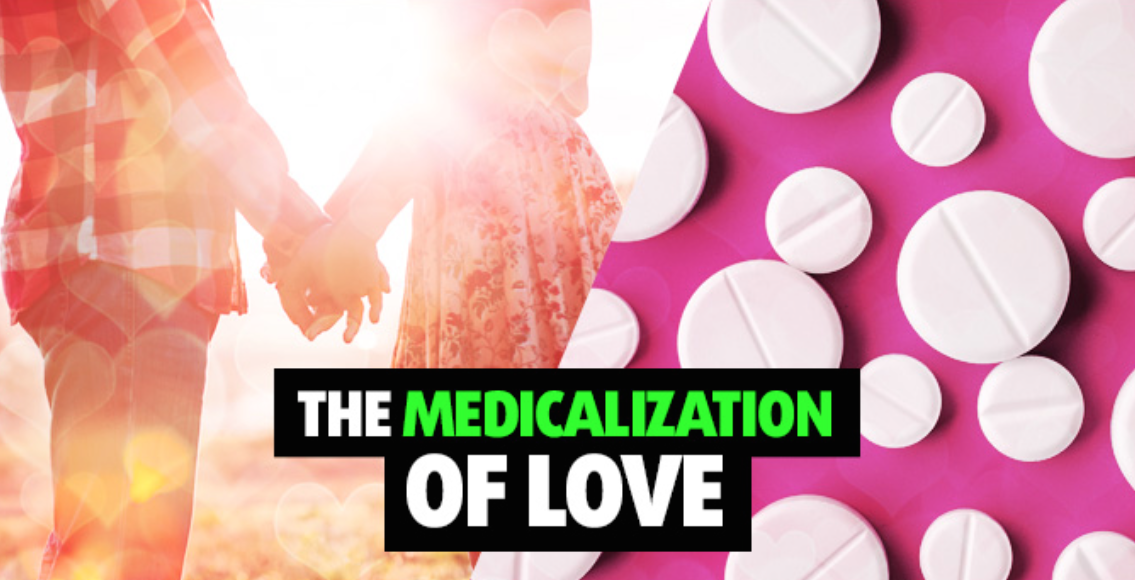 Just out today is a podcast interview for Smart Drug Smarts between host Jesse Lawler and interviewee Brian D. Earp on "The Medicalization of Love" (title taken from a recent paper with Anders Sandberg and Julian Savulescu, available from the Cambridge Quarterly of Healthcare Ethics, here).
Below is the abstract and link to the interview:
Abstract
What is love? A loaded question with the potential to lead us down multiple rabbit holes (and, if you grew up in the 90s, evoke memories of the Haddaway song). In episode #95, Jesse welcomes Brian D. Earp on board for a thought-provoking conversation about the possibilities and ethics of making biochemical tweaks to this most celebrated of human emotions. With a topic like "manipulating love," the discussion moves between the realms of neuroscience, psychology and transhumanist philosophy.
http://smartdrugsmarts.com/episode-95-medicalization-of-love/ 
Reference 
Earp, B. D., Sandberg, A., & Savulescu, J. (2015). The medicalization of love. Cambridge Quarterly of Healthcare Ethics, Vol. 24, No. 3, 323–336.
By Brian D. Earp
@briandavidearp
*Note that this article was originally published at the Huffington Post.
Introduction
In the New York Times yesterday, psychologist Lisa Feldman Barrett argues that "Psychology is Not in Crisis." She is responding to the results of a large-scale initiative called the Reproducibility Project, published in Science magazine, which appeared to show that the findings from over 60 percent of a sample of 100 psychology studies did not hold up when independent labs attempted to replicate them.
She argues that "the failure to replicate is not a cause for alarm; in fact, it is a normal part of how science works." To illustrate this point, she gives us the following scenario:
Suppose you have two well-designed, carefully run studies, A and B, that investigate the same phenomenon. They perform what appear to be identical experiments, and yet they reach opposite conclusions. Study A produces the predicted phenomenon, whereas Study B does not. We have a failure to replicate.
Does this mean that the phenomenon in question is necessarily illusory? Absolutely not. If the studies were well designed and executed, it is more likely that the phenomenon from Study A is true only under certain conditions. The scientist's job now is to figure out what those conditions are, in order to form new and better hypotheses to test.
She's making a pretty big assumption here, which is that the studies we're interested in are "well-designed" and "carefully run." But a major reason for the so-called "crisis" in psychology — and I'll come back to the question of just what kind of crisis we're really talking about (see my title) — is the fact that a very large number of not-well-designed, and not-carefully-run studies have been making it through peer review for decades.
Small sample sizes, sketchy statistical procedures, incomplete reporting of experiments, and so on, have been pretty convincingly shown to be widespread in the field of psychology (and in other fields as well), leading to the publication of a resource-wastingly large percentage of "false positives" (read: statistical noise that happens to look like a real result) in the literature.
In a recent issue of the Journal of Medical Ethics, Thomas Ploug and Søren Holm point out that scientific communities can sometimes get pretty polarized. This happens when two different groups of researchers consistently argue for (more or less) opposite positions on some hot-button empirical issue.
The examples they give are: debates over the merits of breast cancer screening and the advisability of prescribing statins to people at low risk of heart disease. Other examples come easily to mind. The one that pops into my head is the debate over the health benefits vs. risks of male circumcision—which I've covered in some detail here, here, here, here, and here.
When I first starting writing about this issue, I was pretty "polarized" myself. But I've tried to step back over the years to look for middle ground. Once you realize that your arguments are getting too one-sided, it's hard to go on producing them without making some adjustments. At least, it is without losing credibility — and no small measure of self-respect.
This point will become important later on.
Nota bene! According to Ploug and Holm, disagreement is not the same as polarization. Instead, polarization only happens when researchers:
(1) Begin to self-identify as proponents of a particular position that needs to be strongly defended beyond what is supported by the data, and
(2) Begin to discount arguments and data that would normally be taken as important in a scientific debate.
But wait a minute. Isn't there something peculiar about point number (1)?
On the one hand, it's framed in terms of self-identification, so: "I see myself as a proponent of a particular position that needs to be strongly defended." Ok, that much makes sense. But then it makes it sound like this position-defending has to go "beyond what is supported by the data."
But who would self-identify as someone who makes inadequately supported arguments?
We might chalk this up to ambiguous phrasing. Maybe the authors mean that (in order for polarization to be diagnosed) researchers have to self-identify as "proponents of a particular position," while the part about "beyond the data" is what an objective third-party would say about the researchers (even if that's not what they would say about themselves). It's hard to know for sure.
But the issue of self-identification is going to come up again in a minute, because I think it poses a big problem for Ploug and Holm's ultimate proposal for how to combat polarization. To see why, though, I have to say a little bit more about what their overall suggestion is in the first place.