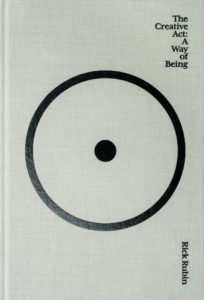 Written by Mette Leonard Høeg
Through the ordinary state of being, we're already creators in the most profound way, creating our experience of reality and composing the world we perceive.
Rick Rubin, The Creative Act
Phenomenal consciousness is still a highly mysterious phenomenon – mainly subjectively accessible, and there is far from scientific consensus on the explanation of its sources. The neuroscientific understanding of the human mind is, however, deepening, and the possibilities of technologically and biomedically altering brain and mind states and for engineering awareness in technological systems are developing rapidly.  Continue reading →

Provided my eyes are not withdrawn from that spectacle, of which they never tire; provided I may look upon the sun and the moon and gaze at the other planets; provided I may trace their risings and settings, their periods and the causes of their travelling faster or slower; provided I may behold all the stars that shine at night – some fixed, others not travelling far afield but circling within the same area; some suddenly shooting forth, and others dazzling the eye with scattered fire, as if they are falling, or gliding past with a long trail of blazing light; provided I can commune with these and, so far as humans may, associate with the divine, and provided I can keep my mind always directed upwards, striving for a vision of kindred things – what does it matter what ground I stand on?  

Seneca, Consolation to Helvia, translated by C. D. N. Costa

Written by Dr Anibal Monasterio Astobiza
Audio File of Dr Casebeer's talk is available here: http://media.philosophy.ox.ac.uk/uehiro/HT17_Casebeer.mp3
Dr. William Casebeer has an unusual, but nonetheless very interesting, professional career. He retired from active duty as a US Air Force Lieutenant Colonel and intelligence analyst. He obtained his PhD in Cognitive Science and Philosophy from University of California, San Diego, under the guidance and inspiration of Patricia and Paul Churchland, served as a Program Manager at the Defense Advanced Research Projects Agency from 2010-14 in the Defense Sciences Office and helped to established DARPA's neuroethics program. Nowadays, Dr. William Casebeer is a Research Area Manager in Human Systems and Autonomy for Lockheed Martin's Advanced Technology Laboratories. As I said, not the conventional path for a well known researcher with very prominent contributions in neuroethics and moral evolution. His book Natural Ethical Facts: Evolution, Connectionism, and Moral Cognition (MIT Press) presented a functional and neo-Aristotelian account of morality with a clever argument trying to solve G. E. Moore´s naturalistic fallacy: according to Casebeer it is possible to reduce what is good, or in other words morality, to natural facts.