Written by Ben Davies
Last week brought the news that an additional 1.7m people in the UK had been asked to take additional 'shielding' measures against COVID-19, following new modelling which considered previously ignored factors such as ethnicity, weight and deprivation. Since many of this group have not yet been vaccinated, they were bumped up the priority list for vaccine access, moving into group 4 of the government's vaccine plan.
Two other groups, however, have not yet been incorporated into this plan despite appeals from some quarters that they should be. First, new figures reinforced the sense that the virus is disproportionately affecting prisoners, with one in eight of the prison population having had COVID-19, compared with roughly one in twenty in the wider population (in the United States, the prison figure has been estimated to be one in five).
Second, some GP groups and local councils have offered priority vaccination to homeless residents, despite their not officially qualifying for prioritisation on the government's plan. There have also been calls for the government to incorporate this into national plans, rather than being left to more local decision-making.
Written by Alberto Giubilini, Oxford Uehiro Centre for Practical Ethics, University of Oxford
Cross posted with The Conversation
"We are all in this together", except that we are not. One of the most widely used slogans of the pandemic might need to be adjusted. Maybe: "We are all in this together, until there is a way out."
The way out is the COVID-19 vaccine. Or more precisely, the many COVID-19 vaccines. The UK has already approved three, with two more pending a decision by the drugs regulator.
Of these, one has been developed in the UK by the University of Oxford, with millions of pounds of funding from the UK government (aka, UK taxpayers), and made by the British/Swedish company AstraZeneca. Part of its manufacturing is in Europe, where Belgian plants have had production problems that have threatened the future supply to the EU.
Three vaccines are produced by US pharmaceutical companies (Pfizer, Moderna and Novavax), although the Pfizer vaccine has been developed in partnership with the German biotechnology company BioNTech, and the Novavax one is being made in the UK. One vaccine is made by Janssen, based in Belgium but owned by the American firm, Johnson & Johnson.
These geographical details might seem superfluous, but they are already making post-Brexit vaccine distribution more complicated than it should be. In the meantime, the World Health Organization has expressed concerns over the fading commitment to Covax, the programme set up to guarantee equitable access to COVID-19 vaccines around the world.
This is the moment countries part ways in their fight against COVID-19. We are no longer in this together. That is because we never chose to be in it together. We just happened to find ourselves in a pandemic that didn't spare anyone. Now that we do have some choice, each country is taking care of their own first. Continue reading →
By Jonathan Pugh and Julian Savulescu
As the first phase of vaccine distribution continues to proceed, a heated debate has begun about the second phase of vaccine prioritisation, particularly with respect to the question of whether certain occupations, such as teachers and police officers amongst others, should be prioritised in the second phase. Indeed, the health secretary has stated that the government will look "very carefully" at prioritising shop workers – as well as teachers and police officers – for COVID vaccines. In this article, we will discuss moral and scientific reasons for and against different prioritisation strategies.
The first phase of the UK's Joint Committee on Vaccination and Immunisation (JCVI)'s guidance on vaccine prioritisation outlined 9 priority groups. Together, these groups accommodated all individuals over the age of 50, frontline health and social care workers, care home residents and carers, clinically extremely vulnerable individuals, and individuals with pre-existing health conditions that put them at higher risk of disease and mortality. These individuals represent 99% of preventable mortality from COVID-19. Prioritising these groups for vaccination will mean that the distribution of vaccines in a period of scarcity will save the greatest number of lives possible.
In their initial guidance, the JCVI also suggested that a key focus for the second phase of vaccination could be on further preventing hospitalisation, and that this may require prioritising those in certain occupations. However, they also note that the occupations that should be prioritised for vaccination are considered an issue of policy, rather than an issue that the JCVI should advise on.
We shall suggest that the input of the JCVI is absolutely crucial to making an informed and balanced policy decision on this matter. But what policy should be pursued? Here, we outline some of the ethical considerations that bear on this policy decision.
Written by Alberto Giubilini (Oxford Uehiro Centre for Practical Ethics and WEH, University of Oxford )
Vageesh Jaini (University College London)
(Cross posted with the Conversation)
To be properly protective, COVID-19 vaccines need to be given to most people worldwide. Only through widespread vaccination will we reach herd immunity – where enough people are immune to stop the disease from spreading freely. To achieve this, some have suggested vaccines should be made compulsory, though the UK government has ruled this out. But with high rates of COVID-19 vaccine hesitancy in the UK and elsewhere, is this the right call? Here, two experts to make the case for and against mandatory COVID-19 vaccines.
Alberto Giubilini, Senior Research Fellow, Oxford Uehiro Centre for Practical Ethics, University of Oxford
COVID-19 vaccination should be mandatory – at least for certain groups. This means there would be penalties for failure to vaccinate, such as fines or limitations on freedom of movement.
The less burdensome it is for an individual to do something that prevents harm to others, and the greater the harm prevented, the stronger the ethical reason for mandating it.
Continue reading →
Written by Alberto Giubilini, Julian Savulescu, Dominic Wilkinson
(Oxford Uehiro Centre for Practical Ethics)
(Cross-posted with the Journal of Medical Ethics blog)
Pfizer has reported preliminary results that their mRNA COVID vaccine is 90% effective during phase III trials. The hope is to have the first doses available for distribution by the end of the year. Discussion has quickly moved to how the vaccine should be distributed in the first months, given very limited initial availability. This is, in large part, an ethical question and one in which ethical issues and values are either hidden or presented as medical decisions. The language adopted in this discussion often assumes and takes for granted ethical values that would need to be made explicit and interrogated. For example, the UK Government's JCVI report for priority groups for COVID-19 vaccination reads: "Mathematical modelling indicates that as long as an available vaccine is both safe and effective in older adults, they should be a high priority for vaccination". This is ethical language disguised as scientific. Whether older adults 'should' be high priority depends on what we want to achieve through a vaccination policy. And that involves value choices. Distribution of COVID-19 vaccines will need to maximize the public health benefits of the limited availability, or reduce the burden on the NHS, or save as many lives as possible from COVID-19. These are not necessarily the same thing and a choice among them is an ethical choice. Continue reading →
After healthcare and some other essential workers, it might seem the most obvious candidates for a Covid-19 vaccine (if we have one) are the elderly and other groups that are more vulnerable to the virus. But Alberto Giubilini argues that prioritising children may be a better option as this could maximise the benefits of indirect immunity for elderly and other vulnerable groups.

Written by Alberto Giubilini
Wellcome Centre for Ethics and Humanities – Oxford Uehiro Centre for Practical Ethics
University of Oxford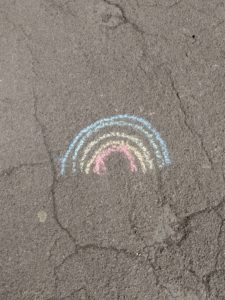 Main point:
Lockdown measures to contain the spread of COVID-19 have so far been compulsory in most countries. In the same way, use of contact tracing apps should be compulsory once lockdown measures are relaxed. And in the same way, vaccination should be compulsory once the COVID-19 vaccine is available.
We can think of the lockdown as a form of 'social immunization', of contact tracing apps as a form of 'technological immunization', and of course of vaccination as pharmacological immunization. The same reasons that justify compulsory lockdown also justify compulsion in the other two cases.
On Sunday 3 November, OUC's Dr Alberto Giubilini participated in a debate on compulsory vaccination at 2019 Battle of Ideas Festival (Barbican Centre, London). Chaired by Ellie Lee, the session also featured Dr Michael Fitzpatrick (GP and author, MMR and Autism: what parents need to know and Defeating Autism: a damaging delusion); Emilie Karafillakis (Vaccine Confidence Project); and Nancy McDermott (author, The Problem with Parenting: a therapeutic mode of childrearing).
Written by Alberto Giubilini
Oxford Martin School, Wellcome Centre for Ethics and Humanities, University of Oxford
Following a measles outbreak, Rockland County in New York has enforced a 30 day emergency measure that involves barring unvaccinated children and teenagers from any public place (not just schools, but also restaurants, shopping centres, places of worship, and so on). Parents face up to 6 months in jail and/or a $500 fine if they are found to have allowed their unvaccinated children in public spaces. In fact, this measure resembles quite closely a form of quarantine. Some might think this kind of policy is too extreme. However, I think the problem is that the measure is not extreme enough. It is necessary and justified given the state of emergency, but it is not sufficient as a vaccination policy. Parents can still decide not to vaccinate their children and keep them at home for the 30 days the order will last. Thus, the policy still gives some freedom to parents, who are responsible for the situation, and this freedom comes at the cost of penalizing the children, who are not responsible. We need to contain and to prevent measles cases and measles outbreaks by forcing parents to vaccinate their children, not simply by preventing children from leaving their homes when emergencies arise. Continue reading →
Why do some people refuse to have their child vaccinated? Are there any good reasons not to vaccinate one's child? Why should one have one's child vaccinated if this doesn't make a difference to whether the community is protected? Why is vaccinating one's child an ethical issue? In this interview with Dr Katrien Devolder, Dr Alberto Giubilini (Philosophy, Oxford) discusses these and other questions, which he addresses in his new book 'The Ethics of Vaccination' (downloadable for free).