Should vegans eat meat to be ethically consistent? And other moral puzzles from the latest issue of the Journal of Practical Ethics
By Brian D. Earp (@briandavidearp)
The latest issue of The Journal of Practical Ethics has just been published online, and it includes several fascinating essays (see the abstracts below). In this blog post, I'd like to draw attention to one of them in particular, because it seemed to me to be especially creative and because it was written by an undergraduate student! The essay – "How Should Vegans Live?" – is by Oxford student Xavier Cohen. I had the pleasure of meeting Xavier several months ago when he presented an earlier draft of his essay at a lively competition in Oxford: he and several others were finalists for the Oxford Uehiro Prize in Practical Ethics, for which I was honored to serve as one of the judges.
In a nutshell, Xavier argues that ethical vegans – that is, vegans who refrain from eating animal products specifically because they wish to reduce harm to animals – may actually be undermining their own aims. This is because, he argues, many vegans are so strict about the lifestyle they adopt (and often advocate) that they end up alienating people who might otherwise be willing to make less-drastic changes to their behavior that would promote animal welfare overall. Moreover, by focusing too narrowly on the issue of directly refraining from consuming animal products, vegans may fail to realize how other actions they take may be indirectly harming animals, perhaps even to a greater degree.
The Future of Humanity Institute at the University of Oxford invites applications for four research positions. We seek outstanding applicants with backgrounds that could include computer science, mathematics, economics, technology policy, and/or philosophy.
The Future of Humanity Institute is a leading research centre in the University of Oxford looking at big-picture questions for human civilization. We seek to focus our work where we can make the greatest positive difference. Our researchers regularly collaborate with governments from around the world and key industry groups working on artificial intelligence. To read more about the institute's research activities, please see http://www.fhi.ox.ac.uk/research/research-areas/. Continue reading →
Graduate and undergraduate students currently enrolled at the University of Oxford in any subject are invited to enter the Oxford Uehiro Prize in Practical Ethics by submitting an essay of up to 2000 words on any topic relevant to practical ethics.  Eligibility includes visiting students who are registered as recognized students, and paying fees, but does not include informal visitors.  Two undergraduate papers and two graduate papers will be shortlisted from those submitted to go forward to a public presentation and discussion, where the winner of each category will be selected.
The winner from each category will receive £300, and the runner up £100. All four finalist essays will be considered for publication in the Journal of Practical Ethics.
To enter, please submit your written papers by the end of 25 January 2016 to rocci.wilkinson@philosophy.ox.ac.uk. Finalists will be notified in early to mid February. The public presentation will take place in 7th Week, Hilary term 2016.
by Dominic Wilkinson @Neonatalethics
The second European Neonatal Ethics Conference is taking place next June (1-2nd) here in Oxford.
I'm very pleased to have been asked to chair the conference, and there is a great line-up of speakers including Margot Brazier, Sofia Moratti, Ingrid Miljeteig, Mirjam de Vos, John Wyatt, Neil Marlowe.
Those with an interest in ethical issues at the start of life, especially clinicians working in neonatal and perinatal care are encouraged to register early to secure a place. There is also a one-day workshop for clinicians interested in developing skills for dealing with difficult ethical dilemmas in neonatal intensive care.
Journal of Practical Ethics. Volume 3, Issue 1. June 2015
Cost Effectiveness Analysis and Fairness
F. M. Kamm
Journal of Practical Ethics, 3(1): 1-14
Read Online | Download PDF
The Elements of Well-Being
Brad Hooker
Journal of Practical Ethics, 3(1): 15-35
Read Online | Download PDF | Podcast
Motives to Assist and Reasons to Assist: the Case of Global Poverty
Simon Keller
Journal of Practical Ethics, 3(1): 37-63
Read Online | Download PDF
The Stockholm Centre for the Ethics of War and Peace (SCEWP) has just launched a new blog.
The Ethical War Blog will publish short and timely opinion articles on war-related topics in the news, written by specialists in the field, in an accessible and digestible format.
The blog launches with five articles, with new content to be added continuously:
For more information about the blog (including if you would be interested in contributing), please get in touch with Jonathan Parry at jonathan.parry@philosophy.su.se.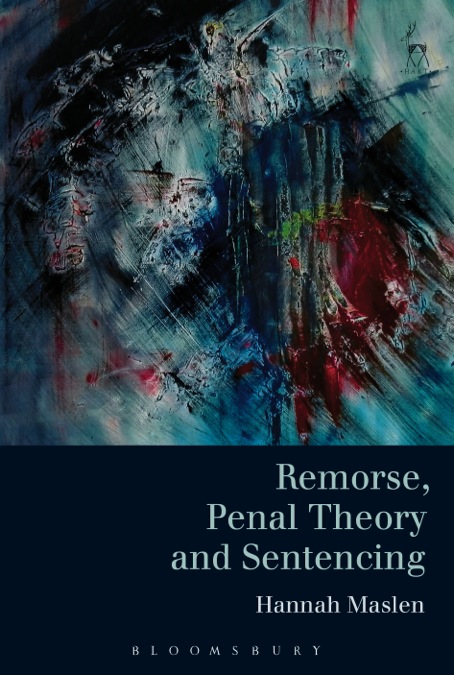 New Book: 'Remorse, Penal Theory and Sentencing' (Oxford: Hart Publishing)
If an offender is genuinely remorseful about the crime she committed, should she receive some small-but-non-trivial mitigation of her sentence? – i.e. should she be punished a little bit less than she would have been had she not been remorseful? In many jurisdictions, including England and Wales, this practice is written into the sentencing guidelines that judges have to follow. However, it is difficult to see how this practice can be justified, and intuitions about the relevance of remorse to criminal sentencing seem to vary wildly.
One first obvious concern is that it can be difficult to know whether an offender's remorse is genuine: is she just pretending in the hope that her sentence will consequently be somewhat lighter than it would otherwise have been? Whilst the possibility of simulation indeed presents a practical challenge, the prior question is whether an offender's genuine remorse should matter at all. Should judges try to determine whether an offender is remorseful and, if so, with what consequences? Continue reading →
The Oxford Uehiro Prize in Practical Ethics was announced on this blog on the 26th November 2014.  By the 25th January a large number of high quality essays had been submitted and the judges had a difficult time narrowing the field down to a shortlist, which we now publish here: Continue reading →
HT15 Week 8, Thursday 12 March, 4.30 – 5.50 pm.
Seminar Room 1, Oxford Martin School (corner of Catte St and Broad St), followed by a drinks reception in Seminar Room 2 until 6.45 pm.
We are pleased to announce the four finalists for the Oxford Uehiro Prize in Practical Ethics and to invite you to attend the final where they will present their entries. 2 finalists have been selected from each category (undergraduate and graduate) to present their ideas to an audience and respond to a short q and a as the final round in the competition. Continue reading →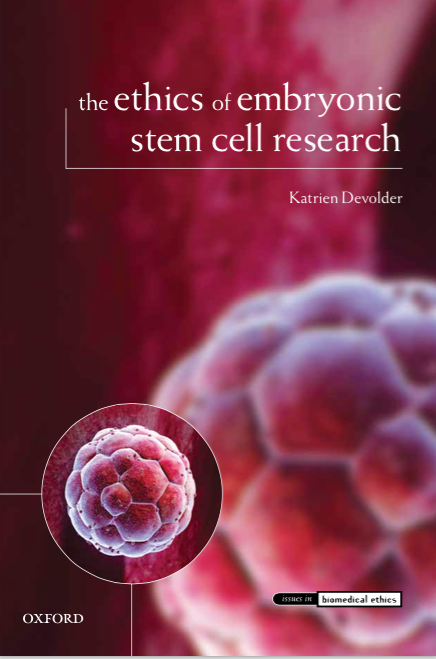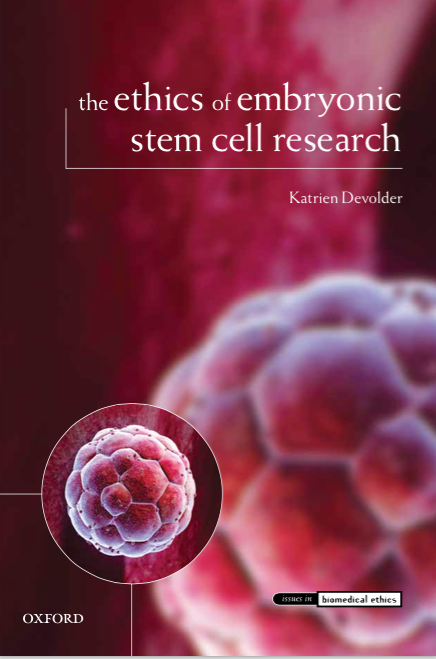 There is wide agreement that embryonic stem cell research holds unique promise for developing therapies for currently incurable diseases and conditions, and for important biomedical research. However, as it is currently done, the isolation of embryonic stem cells involves a process in which an early embryo is destroyed, which many find highly problematic.
This has resulted in what I refer to in my book as
The Problem. Either one supports embryonic stem cell research and accepts resulting embryo destruction, or one opposes embryonic stem cell research and accepts that the potential benefits of this research will be foregone. Continue reading →