HT15 Week 8, Thursday 12 March, 4.30 – 5.50 pm.
Seminar Room 1, Oxford Martin School (corner of Catte St and Broad St), followed by a drinks reception in Seminar Room 2 until 6.45 pm.
We are pleased to announce the four finalists for the Oxford Uehiro Prize in Practical Ethics and to invite you to attend the final where they will present their entries. 2 finalists have been selected from each category (undergraduate and graduate) to present their ideas to an audience and respond to a short q and a as the final round in the competition. Continue reading →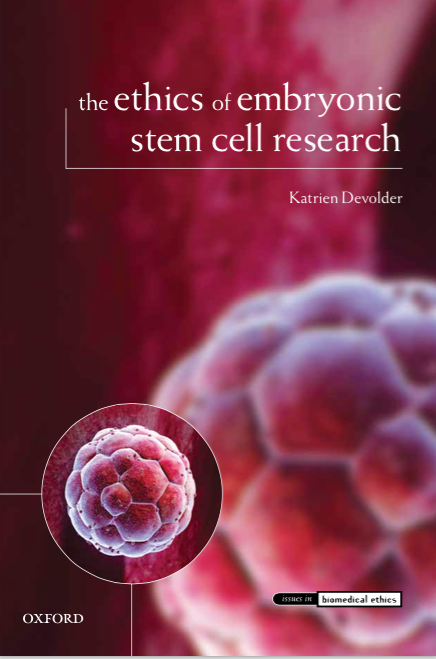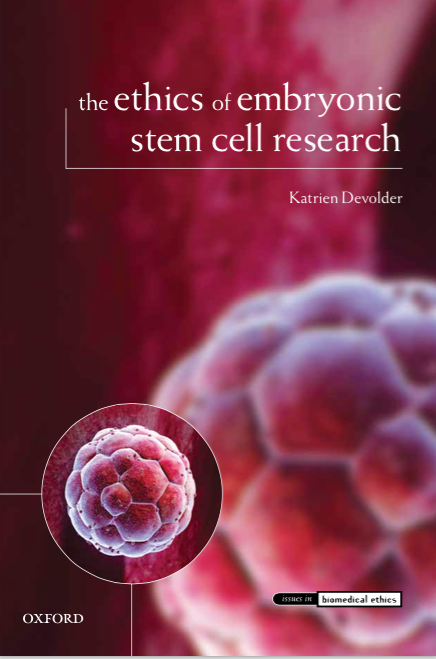 There is wide agreement that embryonic stem cell research holds unique promise for developing therapies for currently incurable diseases and conditions, and for important biomedical research. However, as it is currently done, the isolation of embryonic stem cells involves a process in which an early embryo is destroyed, which many find highly problematic.
This has resulted in what I refer to in my book as
The Problem. Either one supports embryonic stem cell research and accepts resulting embryo destruction, or one opposes embryonic stem cell research and accepts that the potential benefits of this research will be foregone. Continue reading →
A placebo can be understood as a medical intervention that lacks direct specific therapeutic effects on the condition for which it has been prescribed, but which can nonetheless help to ameliorate a patient's condition. In March 2013, a study by Howick et al. suggested that the vast majority of UK general practitioners (GPs) have prescribed a placebo at some point in their career. This finding was somewhat controversial and received national media coverage in the UK (here and here). Part of the reason for this controversy is that the use of placebos in clinical practice is often deemed to be morally problematic, in so far as it often involves the intentional deception of the patient. Continue reading →
by Dominic Wilkinson, Managing editor JPE, @Neonatalethics
The latest issue of the journal is out this week:
Valerie Tiberius examines the relevance of different theories of wellbeing for the important practical task of providing life-advice to friends. She has posted a short blog on the topic. You can also listen to a great podcast interview with Professor Tiberius about her paper here.
The subject of wellbeing is also covered by a paper by Edward Skidelsky. He argues that happiness surveys give us some information (albeit imperfect) about whether or not people are happy; however, we cannot avoid the need to address the fundamental question of what counts as a good (or happy life).
"nothing that surveys might tell us can upset our common-sense conviction that health, love, freedom, security and respect all standardly contribute to happiness."
Finally, Kasper Lippert-Rasmussen tackles the rights and wrongs of a pervasive form of discrimination. Lippert-Rasmussen contends that indirect discrimination (rules or behaviour that disproportionately disadvantages a group non-intentionally) isn't necessarily unjust. He argues that only a strict egalitarian view (with uncomfortable implications) would make indirect discrimination always unjust. See also his blog above.
CONTENTS
How Theories of Well-Being Can Help Us Help
Valerie Tiberius
Journal of Practical Ethics 2(2): 1-19
What can we learn from happiness surveys?
Edward Skidelsky
Journal of Practical Ethics 2(2): 20-32
Indirect Discrimination Is Not Necessarily Unjust
Kasper Lippert-Rasmussen
Journal of Practical Ethics 2(2): 33-57
Letter: Comment on "Associative Duties and the Ethics of Killing in War"
Jeff McMahan
Journal of Practical Ethics 2(2): 58-68
Letter: A Reply to McMahan
Seth Lazar
Journal of Practical Ethics 2(2): 69-71
Announcement: Oxford Uehiro Prize in Practical Ethics, open to all students at Oxford University
Graduate and undergraduate students currently enrolled at the University of Oxford in any subject are invited to enter the Oxford Uehiro Prize in Practical Ethics by submitting an essay of up to 2000 words on any topic relevant to practical ethics. Two undergraduate papers and two graduate papers will be shortlisted from those submitted to go forward to a public presentation and discussion, where the winner of each category will be selected.
The winner from each category will receive £300, and the runner up £100. All four finalist essays will be considered for publication in the Journal of Practical Ethics. Continue reading →
We are pleased to have reached our one millionth reader since our records began. Thank you to all our authors, guest posters, readers and commentators who have supported the blog over a number of years. And thanks to reader one million, whoever you are…
We would like to mark the occasion by taking stock about the future of the blog and would like to invite readers to contribute ideas for blog topics, and suggestions for improving the blog – both format and content via our comments section.
10 bursaries of up to £200 are available for current students of any University to travel to Oxford to attend the 2014 Uehiro Lectures "The Moral and Legal Status of Animals", given by Professor Christine Korsgaard of Harvard University December 1 – 3, and to participate in a workshop on December 3. The workshop will consist of responses to the lectures from speakers including Jeff McMahan and Cecile Fabre, along with a group discussion of any specific implications this might have for the use of animals in research (Programme copied below, or downloadable.)
Bursaries can cover travel and accommodation expenses of up to £200 to attend the workshop plus one or more of the lectures. Bursaries are open to undergraduate and graduate students, but priority will be given to those undertaking research in a relevant area.
Applications should be sent via email to miriam.wood@philosophy.ox.ac.uk by November 14 and should consist of your name, contact details, details of your course of study or research focus, the dates of the lectures that you would like to attend, and a brief statement (no more than half a page) on how attendance would assist your studies.
The workshop is also open for anyone to attend but please email miriam.wood@philosophy.ox.ac.uk to reserve a space.
This week at the centre we are excited to be launching a new series of podcasts "Practical Ethics Bites"
These podcasts have been recorded to support secondary school students (particularly A-level students) who are studying philosophy or religious studies and their teachers. They are available to download (free) from the podcast webpage, and you can subscribe to the series through iTunes U.
The interviews cover a set of core topics in applied ethics, and aim to provide an accessible introduction to key arguments, and concepts. They were recorded by philosophers Nigel Warburton and David Edmonds, the team behind the popular Philosophy Bites series.
We will be releasing more podcasts over the next two months, but the first interview is already available – 'Should euthanasia be legal?' – interview with Dr Dominic Wilkinson (@NeonatalEthics), consultant neonatologist and Director of Medical Ethics at the Oxford Uehiro Centre.
We are keen to get feedback on this podcast series from students and their teachers. Are the interviews at the right level? Are they helpful? What topics would be useful for future podcasts to cover? As an incentive, students/teachers who provide feedback will be entered into a draw for a set of the Philosophy Bites books (generously donated by David Edmonds and Nigel Warburton)! For details see here.
So claims renowned Oxford philosopher and feminist Janet Radcliffe Richards.  Professor Radcliffe Richards is the author of The Sceptical Feminist, Human Nature After Darwin and Careless Thought Costs Lives: the ethics of transplants. She was also listed recently as one of the world's 50 most important thinkers by Prospect magazine.
Writing in the Journal of Practical Ethics, Radcliffe Richards criticises a common view about sexual equality.
Women hold only 11% of executive positions in top companies in Europe. There are public campaigns to achieve gender balance in public office and top positions in corporations. Political parties are criticised for having low numbers of women in parliament or cabinet.
But Radcliffe Richards argues that society should not be aiming for equal representation of men and women in these ways.
Sex equality sounds self-evident as a requirement of justice, but we need to be clear about exactly what kind of equality is required.

There is much confusion between two quite different kinds of equality, and only one of them is relevant to justice between women and men.

Justice does not require equality of status, wealth, or any other outcome between the sexes.  What matters from a moral point of view is  equal consideration of interests, which is quite different.
Radcliffe Richards agrees that policies to increase the representation of women in influential areas are of great importance.  But she argues that they need a different kind of justification. Recognizing this should make a significant difference to the politics of sex.
See here for the free full text article in the latest issue of the Journal of Practical Ethics.
The Journal of Practical Ethics is a new open access philosophy journal, published by the Oxford Uehiro Centre for Practical Ethics at the University of Oxford. The journal aims to make philosophy relevant to public debate and practical questions. It publishes works by leading academic moral and political philosophers that are accessible to a broader public audience.