Applications are invited for a full-time Research Fellow position (Grade 7: £31,604 – £38,883 p.a.) to conduct research in philosophy and applied ethics for the research project: Neurointerventions in Crime Prevention: An Ethical Analysis, which is hosted by the Oxford Uehiro Centre for Practical Ethics within the Faculty of Philosophy.
This post is fixed-term for 1 year from the date of appointment with excellent opportunities for career advancement.
The Fellow will conduct collaborative research under the supervision of Dr Thomas Douglas (Principal Investigator for the research project), with a focus on 'The Ethics of Environmental and Biological Behavioural Influence in Crime Prevention', examining the nature and moral status of different kinds of behavioural influence (including coercion, manipulation, nudging and biological intervention).
The Fellow will produce publications of high quality research, undertake literature reviews, and participate in other project activities. This participation may involve developing collaborative relationships, contributing to public engagement activities, grant applications and event planning, and performing other occasional duties such as event organisation, administration and teaching.
The postholder is required to hold the degree of PhD (or equivalent), or be a doctoral candidate near completion, in philosophy or other relevant discipline (such as law or political theory) with specialisation in applied ethics, normative ethics, political philosophy or other related sub-discipline. Also essential are excellent research skills, an outstanding research record, and demonstrated ability to publish in journals in applied ethics, normative ethics, or political philosophy.
Applications are to be submitted no later than 12.00 midday on Friday 8 June 2018. Further details including how to apply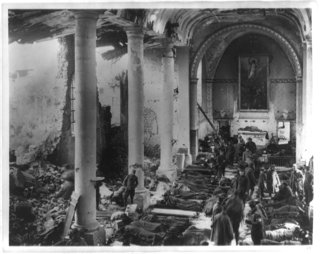 Practical medical ethics: Rationing responsibly in an age of austerity
Date: June 20th 2018, 2-5pm, includes refreshments
Location: Ship Street Centre, Jesus College, Oxford
Health professionals face ever expanding possibilities for medical treatment, increasing patient expectations and at the same time intense pressures to reduce healthcare costs. This leads frequently to conflicts between obligations to current patients, and others who might benefit from treatment.
Is it ethical for doctors and other health professionals to engage in bedside rationing? What ethical principles should guide decisions (for example about which patients to offer intensive care admission or surgery)? Is it discriminatory to take into account disability in allocating resources? If patients are responsible for their illness, should that lead to a lower priority for treatment?
In this seminar philosophers from the Oxford Uehiro Centre for Practical Ethics will explore and shed light on the profound ethical challenges around allocating limited health care resources.
Speakers include Prof Dominic Wilkinson, Professor Julian Savulescu, Dr Rebecca Brown. Guest lecture by Professor Thaddeus Pope (Professor of Law, Mitchell Hamline School of Law, Minnesota) – on the US approach to allocating organs
Topics  include:
Allocating intensive care beds and balancing ethical values
Moralising medicine – is it ethical to allocate treatment based on responsibility for illness?
Cost-equivalence – rethinking treatment allocation.
This seminar is aimed at health professionals/ethicists
There are strictly limited places. Early bird registration £15/10* if register by 29th April and £25/20* subsequently
*Discounted registration for students
Registration includes tea/coffee and Wine/soft drinks/cheese at the end
*Philosophical case discussion and *prize*
The afternoon will conclude with a live "ethics committee" deliberation on a clinical case.
Attendees at the meeting are encouraged to submit a case for discussion based on their clinical experience.
If chosen for presentation, attendees will have the opportunity to present a short (5 minute) clinical summary.
They will also receive complementary registration at the seminar, and a £40 Blackwell's voucher.
To submit a case, please send a short (less than 200 word) deidentified case description including the key ethical questions to dominic.wilkinson@philosophy.ox.ac.uk
It is with great pleasure that we can announce the winners of the Annual Oxford Uehiro Prize in Practical Ethics 2018.
Undergraduate Category:
Winner: Jonathan Latimer with his essay 'Why we Should Genetically 'Disenhance' Animals Used in Factory Farms'
Runner Up: Brian Wong with his essay ' On Relational Injustice: Could Colonialism Have Been Wrong Even if it Had Introduced More Benefits Than Harms?'
Graduate Category:
Winner: Miles Unterreiner with his essay 'The Paradox of the Benefiting Samaritan'
Runner Up: James Kirkpatrick with his essay 'When is Sex With Conjoined Twins Permissible?'
Honorable Mention: Tena Thau with her essay 'Should Cryonics be Compulsory?'
We wish to express our congratulations to the five finalists for their excellent essays and presentations, and in particular to the winners of each category.  We also send congratulations to all of the entrants in this prize.
We are pleased to announce the five finalists for the Oxford Uehiro Prize in Practical Ethics and to invite you to attend the final where they will present their entries. Two finalists have been selected from the undergraduate category and three from the graduate, to present their ideas to an audience and respond to a short Q&A as the final round in the competition.
The Presentation will be held in Seminar Room 1, Oxford Martin School (corner of Catte St and Broad St), on Thursday 22nd February, 4.00 – 5.50 pm. This will be followed by a drinks reception in Seminar room 2 until 7:00 pm.
Undergraduate
Jonathan Latimer: "Why We Should Genetically 'Disenhance' Animals Used in Factory Farms"
Brian Wong: "On Relational Injustice: Could Colonialism Have Been Wrong Even if it had Introduced More Benefits than Harms?"
Graduate
James Kirkpatrick: "When is Sex with Conjoined Twins Permissible?"
Tena Thau: "Should Cryonics be Compulsory?"
Miles Unterreiner:  "The Paradox of the Benefiting Samaritan"
All are welcome to attend the final and are warmly invited to join the finalists for a drinks reception after the event. Please sign up at: https://bookwhen.com/uehiro
Please book now and support the next generation of Practical Ethicists.
Written by Dr Michael Robillard
In a recent New York Times article Dr Michael Robillard writes: "At a meeting of the United Nations Convention on Conventional Weapons in Geneva in November, a group of experts gathered to discuss the military, legal and ethical dimensions of emerging weapons technologies. Among the views voiced at the convention was a call for a ban on what are now being called "lethal autonomous weapons systems."
A 2012 Department of Defense directive defines an autonomous weapon system as one that, "once activated, can select and engage targets without further intervention by a human operator. This includes human-supervised autonomous weapon systems that are designed to allow human operators to override operation of the weapon system, but can select and engage targets without further human input after activation." "
Follow this link to read the article in full.
It is with great pleasure that we announce the opening of the 4th annual prize in practical ethics.  All graduate and undergraduate students currently enrolled at the University of Oxford in any subject are invited to enter the Oxford Uehiro Prize in Practical Ethics by submitting an essay of up to 2000 words on any topic relevant to practical ethics.  Eligibility includes visiting students who are registered as recognized students, and paying fees, but does not include informal visitors.  Two undergraduate papers and two graduate papers will be shortlisted from those submitted to go forward to a public presentation and discussion, where the winner of each category will be selected.
The winner from each category will receive £300, and the runner up £100. All four finalist essays will be considered for publication in the Journal of Practical Ethics.
To enter, please submit your written papers by the end of 1st February 2018 to rocci.wilkinson@philosophy.ox.ac.uk.
Finalists will be notified in early to mid February. The public presentation will take place in 6th Week, Hilary term 2018. 
The newly established Wellcome Centre for Ethics and Humanities is currently advertising for the post of Researcher in Global Health Bioethics – Grade 7: £31,076 – £38,183 p.a. The post is full-time (part-time considered) and fixed-term for 3 years.
Based within the Nuffield Department of Population Health, the newly established Wellcome Centre for Ethics and Humanities is a collaboration between the Ethox Centre; the Oxford Neuroscience, Ethics and Society Group; the Oxford Uehiro Centre for Practical Ethics; and the Wellcome Unit for History of Medicine. The Centre will conduct multidisciplinary research on the ethical challenges presented by advances in neuroscience, data science, genomics, and global health.
We are delighted to announce two new vacancies at the new Wellcome Centre for Ethics and Humanities and the Oxford Uehiro Centre for Practical Ethics. Follow the links below for information including how to apply:
Research Fellow in Neuroethics