This week at the centre we are excited to be launching a new series of podcasts "Practical Ethics Bites"
These podcasts have been recorded to support secondary school students (particularly A-level students) who are studying philosophy or religious studies and their teachers. They are available to download (free) from the podcast webpage, and you can subscribe to the series through iTunes U.
The interviews cover a set of core topics in applied ethics, and aim to provide an accessible introduction to key arguments, and concepts. They were recorded by philosophers Nigel Warburton and David Edmonds, the team behind the popular Philosophy Bites series.
We will be releasing more podcasts over the next two months, but the first interview is already available – 'Should euthanasia be legal?' – interview with Dr Dominic Wilkinson (@NeonatalEthics), consultant neonatologist and Director of Medical Ethics at the Oxford Uehiro Centre.
We are keen to get feedback on this podcast series from students and their teachers. Are the interviews at the right level? Are they helpful? What topics would be useful for future podcasts to cover? As an incentive, students/teachers who provide feedback will be entered into a draw for a set of the Philosophy Bites books (generously donated by David Edmonds and Nigel Warburton)! For details see here.
So claims renowned Oxford philosopher and feminist Janet Radcliffe Richards.  Professor Radcliffe Richards is the author of The Sceptical Feminist, Human Nature After Darwin and Careless Thought Costs Lives: the ethics of transplants. She was also listed recently as one of the world's 50 most important thinkers by Prospect magazine.
Writing in the Journal of Practical Ethics, Radcliffe Richards criticises a common view about sexual equality.
Women hold only 11% of executive positions in top companies in Europe. There are public campaigns to achieve gender balance in public office and top positions in corporations. Political parties are criticised for having low numbers of women in parliament or cabinet.
But Radcliffe Richards argues that society should not be aiming for equal representation of men and women in these ways.
Sex equality sounds self-evident as a requirement of justice, but we need to be clear about exactly what kind of equality is required.

There is much confusion between two quite different kinds of equality, and only one of them is relevant to justice between women and men.

Justice does not require equality of status, wealth, or any other outcome between the sexes.  What matters from a moral point of view is  equal consideration of interests, which is quite different.
Radcliffe Richards agrees that policies to increase the representation of women in influential areas are of great importance.  But she argues that they need a different kind of justification. Recognizing this should make a significant difference to the politics of sex.
See here for the free full text article in the latest issue of the Journal of Practical Ethics.
The Journal of Practical Ethics is a new open access philosophy journal, published by the Oxford Uehiro Centre for Practical Ethics at the University of Oxford. The journal aims to make philosophy relevant to public debate and practical questions. It publishes works by leading academic moral and political philosophers that are accessible to a broader public audience.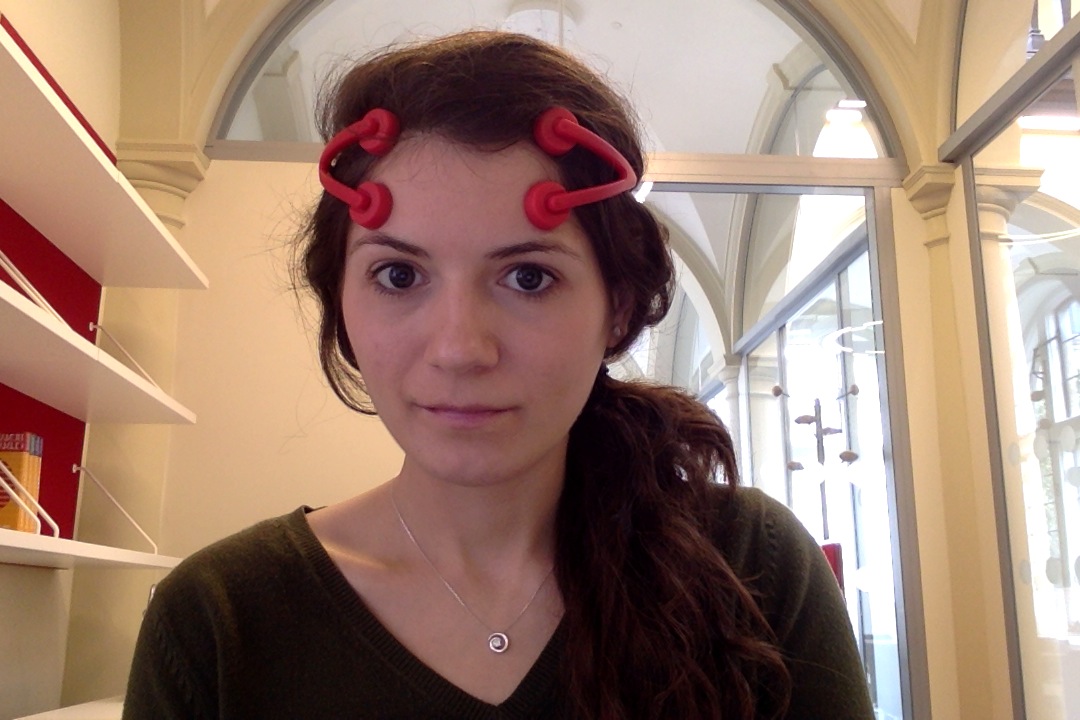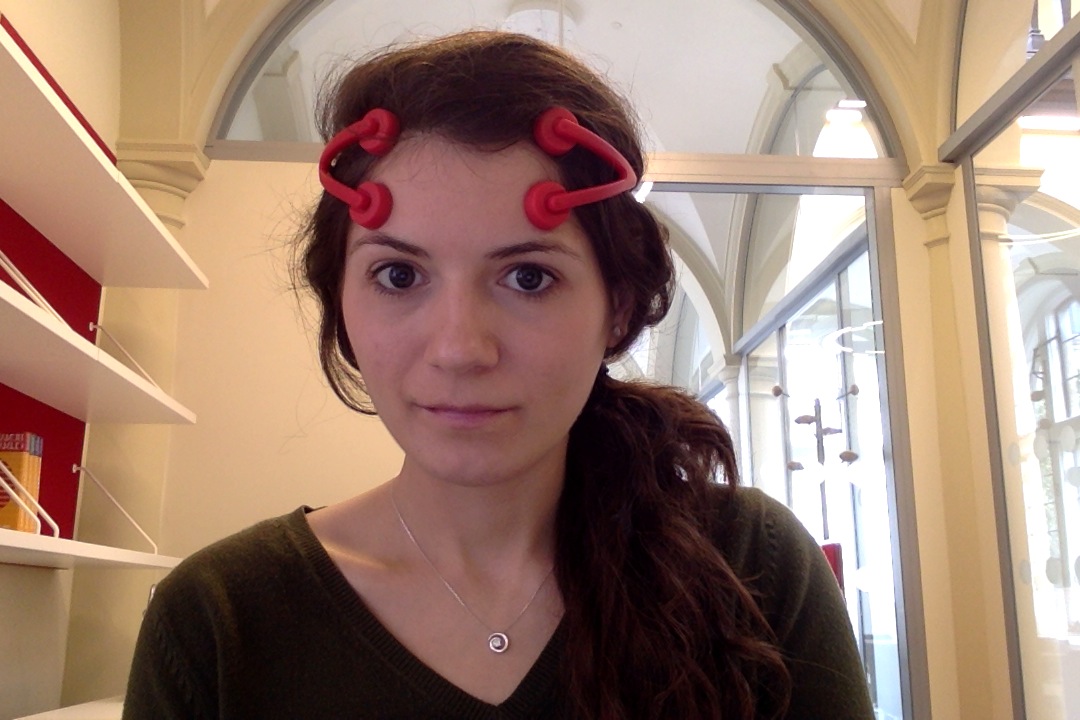 In many places around the world, there are people connecting electrodes to their heads to electrically stimulate their brains. Their intentions are often to boost various aspect of mental performance for skill development, gaming or just to see what happens. With the emergence of a more accessible market for glossy, well-branded brain stimulation devices it is likely that more and more people will consider trying them out.
Transcranial direct current stimulation (tDCS) is a brain stimulation technique which involves passing a small electrical current between two or more electrodes positioned on the left and right side of the scalp. The current excites the neurons, increasing their spontaneous activity. Although the first whole-unit devices are being marketed primarily for gamers, there is a well-established DIY tDCS community, members of which have been using the principles of tDCS to experiment with home-built devices which they use for purposes ranging from self-treatment of depression to improvement of memory, alertness, motor skills and reaction times.
Until now, non-clinical tDCS has been the preserve of those willing to invest time and nerve into researching which components to buy, how to attach wires to batteries and electrodes to wires, and how best to avoid burnt scalps, headaches, visual disturbances and even passing out. The tDCS Reddit forum currently has 3,763 subscribed readers who swap stories about best techniques, bad experiences and apparent successes. Many seem to be relying on other posters to answer technical questions and to seek reassurance about which side effects are 'normal'. Worryingly, the answers they receive are often conflicting. Continue reading →
On June 6th and 7th, 2014 the Ertegun Graduate Scholarship Programme in the Humanities will host "Experiments and Ethics," an interdisciplinary conference at the University of Oxford. The conference aims to foster dialogue and explore connections among various empirical and theoretical approaches to ethics. Practical Ethics speakers include Guy Kahane, Janet Radcliffe Richards, and Regina Rini. There will also be speakers from Anthropology, Cognitive Science, Economics, Psychology, Neuroscience, and Religion.
7-9 July 2014, All Souls College, Oxford
Speakers include: Derek Parfit (Oxford), Thomas Pogge (Yale), Rachel Glennerster (MIT Poverty Action Lab), Nick Bostrom (Oxford), Norman Daniels (Harvard), Toby Ord (Oxford), William MacAskill (Cambridge), Jeremy Lauer (WHO), Larissa MacFarquhar (the New Yorker), Nick Beckstead (Oxford), Owen Cotton-Barratt (Oxford).
For further information and registration, please visit www.gooddoneright.com.
Effective altruism is a growing intellectual movement at the intersection of academia and the public world. It seeks to use insights from ethical theory, economics, and related disciplines to identify the best means to secure and promote the most important values, and to advocate for their adoption. To this end, philosophers at Oxford have established the Centre for Effective Altruism, a charitable company with close ties to the University, comprising two organizations, Giving What We Can and 80,000 Hours, the first of which focuses on effective giving, the second on ethical careers.
The aim of this conference is to bring together leading thinkers to address issues related to effective altruism in a shared setting. The speakers are drawn primarily from within moral philosophy, but will also include specialists in development and health economics. Key topics include: our obligations as individuals and citizens in a highly unequal world; the moral importance of cost-effectiveness considerations in aid; the measurement, aggregation, and comparison of benefits; the ethics of career choice; population ethics; and existential risk.There will also be a conference dinner on the 8th in the Hall of All Souls; please do consider signing up.
"Serotonin influences the use of social norms in resource dilemmas" and "Prosociality and trust"
Professor Robert Rogers asks how do people sustain resources for the benefit of individuals and communities and avoid the 'Tragedy of the Commons' in which shared resources become exhausted? And Prof Paul Van Lange will discuss psychological and neuroscientific evidence showing that for prosocials, it is essential that they count on reciprocity. In contrast, for individualists, they may switch to cooperation  if they come to be convinced that they can count on reciprocity
Time and Date: Friday15 November, 5pm – 7pm

Venue: Oxford Martin School, Corner of Catte and Holywell Street, Oxford
All welcome. Please register online
Full abstracts:
Continue reading →
Press Release: British Medical Journal Head to Head: Should athletes be allowed to use performance enhancing drugs?
Stories about illegal doping in sport are a regular occurrence. On bmj.com today, experts debate whether athletes should be allowed to use performance enhancing drugs.
Professor of ethics Julian Savulescu, from the University of Oxford, argues that rather than banning performance enhancing drugs we should regulate their use.
He points out that, since Ben Johnson in 1988, only 10 men have ever run under 9.8 seconds – and only two (including Usain Bolt) are currently untainted by doping. "The zero tolerance ban on doping has failed," he says. "It is time for a different approach."
He argues that regulation could improve safety and says "we should assess each substance on an individual basis" and "set enforceable, fair, and safe physiological limits."
He acknowledges that, if a substance came to dominate or corrupt performance, there would be good reason to ban it. But says, if a substance allows safer, faster recovery from training or injury, "then it does not corrupt sport or remove essential human contribution."
And he dismisses the argument that allowing elite athletes to take drugs under medical supervision will encourage children and amateurs to imitate their heroes, pointing out that amateur doping "is already happening in an unsupervised manner."
"Over time the rules of the sport have evolved," he says. "They must evolve as humans and their technology evolve and the rules begin to create more problems than they solve. It is time to rethink the absolute ban and instead to pick limits that are safe and enforceable."
But hospital doctors, Leon Creaney and Anna Vondy believe this would lead to escalating use and call for tougher enforcement.
"The argument against doping in sport is moral, not medical," they write.
"Athletes who wanted to live a healthy existence would be pushed out altogether. Soon, the only competition that would matter would be the one to develop the most powerful drugs, and athletic opponents would enter into an exchange of ever escalating doses to stay ahead of each other."
They warn that, in some nations, "we might see a return of the state sponsored doping programmes of the 70s and 80s" and say without the anti-doping programme "the use of performance enhancing drugs would expand exponentially and filter deeper into our society."
Legitimising performance enhancing drugs in elite and professional sport would also change the message sport sends to society, they add. "Would a bioengineered athlete be able to inspire in the same way?"
They dismiss the argument that because we will never be able to catch every cheat, we should give up trying, saying the answer is "to make the anti-doping system more effective."
If testing was ubiquitous, they say, "it would be virtually impossible to evade detection, and the equilibrium would be reset in favour of not cheating."
And if a first offence led to a lifetime ban, "the risks involved would become much greater, such that fewer people would take the gamble of getting caught in the first place," they conclude.
Contacts:
Professor Julian Savulescu, Uehiro Chair in Practical Ethics & Director, Oxford Centre for Neuroethics, University of Oxford, UK
Tel: +44 (0)1865 286 888
Email: Julian.savulescu@philosophy.ox.ac.uk
Leon Creaney, Trauma and Orthopaedics, University Hospital Birmingham, UK
Email: leoncreaney@hotmail.com
On Monday, London will see the world's first artificial meat burger cooked and tasted, by Professor Mark Post of Maastricht University.
Artificial meat stops cruelty to animals, is better for the environment, could be safer and more efficient, and even healthier. We have a moral obligation to support this kind of research. It gets the ethical two thumbs up.
The development of artificial meat is a triumph for both science and ethics.  Current meat production involves inflicting significant suffering on animals. It also causes environmental damage (see the FAO report, Livestock's Long Shadow) and is hugely inefficient because limited food resources have used to keep a large animal alive. Intensive farming of chickens and pigs is also a breeding ground for the emergence of new strains of flu, causing pandemics that could kill tens of millions. Artificial meat production will almost entirely avoid these issues.
Ethical veganism will become a much more palatable option, as one could avoid eating real meat without sacrificing an integral part of many people's diet.  Indeed, this may be a watershed moment for animal welfare – if artificial meat manages to catch on and take over a large portion of the market, many fewer animals will be cruelly raised and slaughtered through factory farming, a key goal of movements like PETA (who have, incidentally, wholly endorsed and promoted the development of artificial meat).
Of course, such large-scale beneficial effects will only be realized under three conditions: the artificial meat must be safe, cheap and tasty.  The safety of Mark Post's concoction is as yet unknown, but may well be the easiest condition to satisfy.  In fact, it could become more safer as meat production could be laboratory controlled and reduce risks of emergent pandemics from flu passing from animals to humans. If he is correct and the meat is identical at the cellular level to actual meat, it should be no less dangerous – though further tests are undoubtedly needed before it could be offered to the public at large.  As for cost, previous estimates put Post's burger at around £250,000, obviously prohibitive for mainstream consumption.  Just as the cost of genetic sequencing has fallen precipitously over the years, we can expect artificial meat prices to fall as more efficient means of production are developed.  It remains to be seen whether artificial meat can ever be made more efficiently and cheaply than real meat, however.  Finally, one of the most important tests of Monday's event is whether the artificial meat will actually be palatable.  It may be that the meat is only suitable simulating ground up meat and mixed with other ingredients to add texture and flavour – but then again, outlets like McDonald's have made a mint producing widely-enjoyed meat out of an infamous 'pink sludge' that is quite disgusting on its own.  Indeed, of all potential adopters, the fast-food industry – which relies on efficiency and artificiality much more than aesthetics or 'all-natural' ingredients – seems like the most likely outlet for artificial meat.
Perhaps the future of the fast food industry is ethical meat, instead of the unethical meat. Consumers would be hard pressed to tell the difference between an artificial Big Mac and the current one.
Some might object that artificial meat is unnatural. So it should be avoided.  True, the meat would be grown in a lab rather than a farm.  But what value does naturalness have, on its own?  Natural meat often relies on the confinement and slaughter of animals, which many have noted is morally wrong – and in fact, the factory farms where most meat is produced are hardly 'natural' environments.  In factory farming, they more resemble hideous torture chambers where animals eat their own faeces. Moreover, we are perfectly content to introduce numerous artificial elements into all aspects of our lives – phones replace natural communication, cars replace natural transport, factories replace natural craftsmanship, houses replace natural abodes, and so on.  Part of human development is to improve upon the natural state of the world, and artificial meat is just another such development.  It is not only inevitable, but should be encouraged and welcomed with open arms.
There is one ethical downside to creating artificial meat. Many animals would not come into existence who would have lived and many farmers might lose their livelihoods. The solution maybe to combine artificial meat production with controls on farming to ensure animals that are brought into existence for farming purposes only have happy, worthwhile lives and are slaughtered in humane ways.
We hope the creation of artificial meat will prompt a thoughtful debate on the ethics of food production and eating.
Owen Schaefer
Doctoral Candidate in Philosophy
University of Oxford
owenschaefer@gmail.com
Julian Savulescu
Professor of Practical Ethics
University of Oxford
+441865 286888 or +447720593492
We are pleased to announce the first issue of the Journal of Practical Ethics, a new open-access journal in moral and political philosophy (and related areas) published by the Oxford Uehiro Centre for Practical Ethics. All the papers are free to read online or download and print.
The first issue includes three papers:
'Associative Duties and the Ethics of Killing in War' by Seth Lazar, with a commentary by Jeff McMahan
'Biotechnology, Justice and Health' by Ruth Faden and Madison Powers.
'Situationism and Agency' by Al Mele and Joshua Shepherd, with a commentary by Neil Levy
Come and take a look at the new website