Dr Christopher Gyngell (Oxford) comments on the HFEA's decision to give green light to UK researchers to genetically modify human embryos for research. A clear analysis of the most common concerns, and a suggestion for what direction the debate should take.
Professor Walter Sinnott-Armstrong (Duke University and Oxford Martin School Visiting Fellow) proposes to use the market forces to solve problems of conscientious objection in healthcare in the US. (He also has a suggestion for how to deal with conscientious objection in a public healthcare system + gives a controversial answer to my question regarding discriminatory treatment of patients.)
Dr Steve Clarke (Charles Sturt University) argues that we should use military tribunals for conscientious objectors in the military as a model for dealing with conscientious objection in healthcare.
Pedro Jesús Pérez Zafrilla.
Lecturer in Moral Philosophy.
Department of Moral Philosophy.
(University of Valencia)
The development of neurosciences has had a major impact on the field of philosophy. In this respect, Spanish philosophy is no exception. In particular, the Valencia School led by Adela Cortina has played a leading part in the momentum of neuroethics in Spain. Our research has included the tackling of various areas such as human enhancement, free will or moral psychology. My intention in this post is to briefly present a critique referring to cognitive psychology. Specifically, I want to argue that moral dilemmas are not an appropriate method of analysing moral judgment. In my opinion dilemmas are misrepresentations of the way in which people form their moral judgments. Continue reading →
By Dominic Wilkinson @Neonatal Ethics, Director of medical ethics
Why should we care about what happens to future generations? What reason do we have to sacrifice our own well-being and interests for the sake of people who will exist after we are dead?
Last night Professor Sam Scheffler from NYU gave the first of the 2015 Uehiro lectures on this controversial and challenging topic.  http://media.philosophy.ox.ac.uk/uehiro/HT16_UL_Scheffler1.mp3
In an interview with Dr Katrien Devolder, Professor Julian Savulescu (Oxford) argues that doctors should not impose their religious or non-religious values on patients if this conflicts with the delivery of basic public healthcare.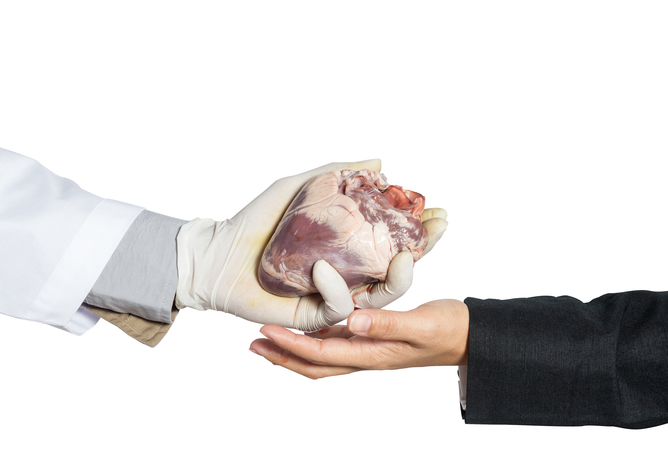 Written By William Isdale and Prof. Julian Savulescu
This article was originally published by The Conversation
Last year, an estimated 12 to 15 registered organ donors and candidates for donation had their decision thwarted by relatives. This was due to the so-called family veto, which enables family members to prevent organ donation even if the deceased person had registered to be an organ donor.
Currently, if an individual decides they don't want to be a donor, they can register an objection that has legal protection. But the decision to be a potential donor, as registered on the Australian Organ Donation Register, has no such protection. Continue reading →
Written by Tom Douglas
This is an unedited version of an article originally published by The Conversation
'Calais Jungle Camp littered with asbestos', 'Buckingham Palace could be vacated to remove asbestos', 'Safety concerns for refugees and workers as Nauru asbestos removal program kicks off'.
Headlines such as these occur with monotonous regularity. Widespread asbestos use throughout much of the 20th century has ensured that the next contamination scandal is never far off, and asbestos-related legal decisions and personal tragedies often make the news as well. But despite the ongoing media attention, asbestos has not captured the public imagination as a public health threat, at least, not in comparison to other comparable threats like excessive sun exposure and drink driving.
Asbestos is a versatile fibrous mineral that can be cheaply mined and has unusual fire resistance and durability. Its use exploded in the twentieth century, when it was included in such diverse products as automobile brake linings, pipe insulation, ceiling and floor tiles, textured paints, concrete, mattresses, electric blankets, heaters, ironing boards and even piano felts. There is no safe threshold for exposure to asbestos dust, with even single exposures having been linked to cancer. Rates of asbestos-related cancer have recently been on the rise in Europe and Japan and look set to climb in many developing countries where asbestos is still being widely used, often without safety precautions. According to WHO estimates, asbestos now causes more deaths globally than excessive sun exposure. In the UK it is estimated to cause almost three times as many deaths as road traffic accidents.