Written by Toni Gibea
Research Center in Applied Ethics, University of Bucharest
My aim is to show that the decision made by ESL (Electronic Sports League) to ban Adderall in e-sport competitions is not the outcome of a well-reasoned ethical debate. There are some important ethical arguments that could be raised against the ESL decision to ban Adderall, arguments that should be of great interest if we are concerned about the moral features of this sport and its future development.
In the first part of this post I will explain why and when doping became a primary concern for e-sports and I will also sum up some of the officials' reactions. After that I'll present the main arguments that could be raised against the idea that the use of Adderall is an obviously impermissible moral practice. My conclusion is that we should treat this subject matter with more care so that in the future decisions in this area will have a stronger moral grounding. Continue reading →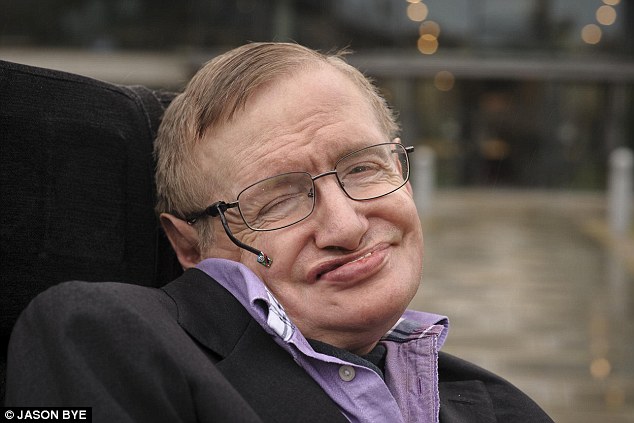 Written by Darlei Dall'Agnol[1]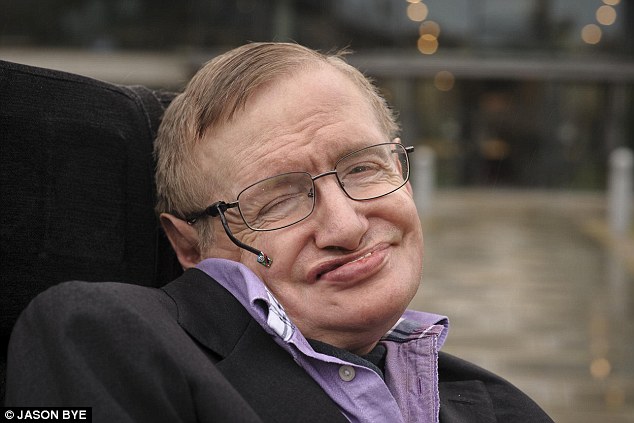 Stephen Hawking has recently made two very strong declarations:
Philosophy is dead;
Artificial intelligence could spell the end of the human race.
I wonder whether there is a close connection between the two. In fact, I believe that the second will be true only if the first is. But philosophy is not dead and it may undoubtedly help us to prevent the catastrophic consequences of misusing science and technology. Thus, I will argue that it is through the enhancement of our wisdom that we can hope to avoid artificial intelligence (AI) causing the end of mankind.  Continue reading →
 Guest post by Barbara Sahakian,
FMedSci, DSc, a professor in the department of psychiatry at the University of Cambridge,
and president of the International Neuroethics Society.
This article was originally published on the Dana Foundation Blog, and can be read here: http://danablog.org/2015/07/28/mental-health-disorders-in-prison-neuroethical-and-societal-issues/
More than half of all prison and jail inmates have a mental health problem.[i] In addition, according to a 2010 report released by the Treatment Advocacy Center and the National Sheriffs' Association,[ii] more mentally ill persons are in jails and prisons than in hospitals, and many of those remain untreated. Those in prison have a higher risk of substance abuse, and suicide rates are four to five times higher than within the general population.[iii] Deaths are also increased upon release, with the most common reasons being drug overdose, cardiovascular disease, homicide, and suicide.[iv]
Many people in prison have lower than average IQs, and it is well-established that lower IQ is a known risk factor for mental health problems.[v] Rates of problems for children in the youth justice system are at least three times higher than within the general population, and are highest amongst children in custody.[vi] Almost a quarter of children who offend have very low IQs of less than 70.[vii]
At the International Neuroethics Society Annual Meeting 2015 in Chicago (Oct. 15-16), there will be a panel entitled, "Mental health disorders in prison: Neuroethical and societal issues," which will consider vulnerabilities to mental health problems of those in prison, and whether there are inequalities in access to psychiatrists, psychologists, and other professionals for diagnosis and treatment. This panel will also reflect on what steps, in terms of improving cognition, functionality, and wellbeing, society should be taking to ensure better life trajectories when inmates with mental health problems are released.
For example, suicide mortality is reduced by antidepressant treatment,[viii] and there is evidence that for at least some disorders, such as attention deficit hyperactivity disorder (ADHD), treatment leads to a significant reduction in criminality rates in men (Lichtenstein et al, 2012).[ix] Effective treatment of neuropsychiatric disorders and education, including skill training in prisons, could help to increase cognitive reserve and resilience, helping prisoners successfully address the many challenges encountered on release.[x]
The highly distinguished panel includes Dr. James Blair, Dr. Laurie R. Garduque, and Professor Hank Greely. The panel's moderator, Dr. Alan Leshner, has been director of the National Institute on Drug Abuse, deputy director and acting director of the National Institute of Mental Health, and chief executive officer of the American Association for the Advancement of Science. He was one of the first to highlight the neuroscientific evidence of brain changes in addiction.
[i] James DJ, Glaze LE (2006) Mental health problems of prison and jail inmates. Bureau of Justice Statistics, NCJ 213600
[ii] Torrey E, Kennard A, Eslinger D, Lamb R, Pavle J (2010) More Mentally Ill Persons are in Jails and Prisons than Hospitals: A Survey of the States. Treatment Advocacy Center.
[iii] Fazel S, Grann M, Kling B, Hawton K (2011) Prison suicide in 12 countries: An ecological study of 861 suicides during 2003–2007. Soc Psychiatry Psychiatr Epidemiol, 46, 191-195.
[iv] Binswanger IA, Stern MF, Deyo RA, Heagerty PJ, Cheadle A, Elmore JG, Koepsell TD (2007) Release from prison: A high risk of death for former inmates. New England Journal of Medicine, 356, 157-165.
[v] Barnett JH, Salmond CH, Jones PB, Sahakian BJ (2006) Cognitive reserve in neuropsychiatry. Psychological Medicine, 36, 1053-1064.
[vi] Hagell A (2002) The mental health needs of young offenders—a report commissioned by the Mental Health Foundation MHF: London.
[vii] Harrington R, Bailey S (2005) Mental health needs and effectiveness of provision for young offenders in custody and in the community YJB: London.
[viii] Morgan OWC, Griffiths C, Majeed A (2004) Association between mortality from suicide in England and antidepressant prescribing: an ecological study. BMC Public Health, 4.
[ix] Lictenstein P, Halldner L, Zetterqvist J, Sjolander A, Serlachius E, Fazel S, Langstrom N, Larsson H (2012) Medication for attention deficit-hyperactivity disorder and criminality. The New England Journal of Medicine, 367.
[x] Beddington J, Cooper CL, Field J, Goswami U, Huppert FA, Jenkins R, Jones HS, Kirkwood TB, Sahakian BJ, Thomas SM (2008) The mental wealth of nations. Nature, 23, 1057-1060.
Written By Johanna Ahola-Launonen
University of Helsinki
Chronic diseases, their origins, and issues of responsibility are a prevalent topic in current health care ethics and public discussion; and obesity is among one of the most discussed themes. Usually the public discussion has a tendency to assume that when information about health lifestyle choices exist, the individual should be able to make those choices. However, studies increasingly pay attention to the concept of food environment[1] and its huge influence. If obesity really is that serious an issue to public health, health care costs, and economy as many suggest, focus should be directed to the alteration of food environment instead of having the individual as the primary target of intervention.   Continue reading →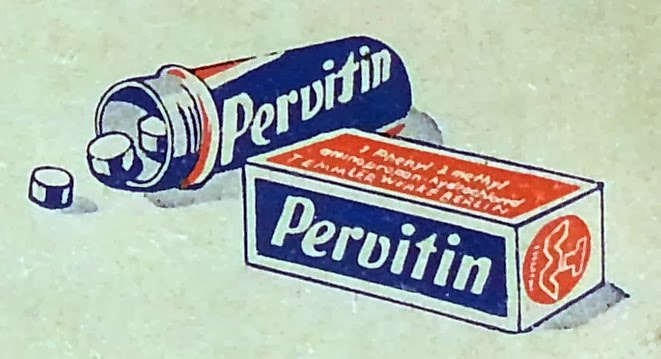 Written by Marcelo de Araujo
State University of Rio de Janeiro
CNPq – The Brazilian National Council for Scientific and Technological Development
How does our attitude to drugs in general shape our reaction to "smart drugs" in particular? Ruairidh Battleday and Anna-Katharine Brem have recently published a systematic review of 24 studies on the effect of modafinil on healthy individuals. They concluded that "modafinil may well deserve the title of the first well-validated pharmaceutical 'nootropic' agent."[1] This publication has rekindled the debate on the ethics of "smart drugs". Of course further studies are necessary for a better assessment of the safety and efficacy of modafinil. But if modafinil, or some other drug, proves safe and effective in the future, are there reasons to oppose its widespread use in society?
Written by Anke Snoek
Macquarie University
When neuroscience started to mingle into the debate on addiction and self-control, people aimed to use these insights to cause a paradigm shift in how we judge people struggling with addictions. People with addictions are not morally despicable or weak-willed, they end up addicted because drugs influence the brain in a certain way. Anyone with a brain can become addicted, regardless their morals. The hope was that this realisation would reduce the stigma that surrounds addiction. Unfortunately, the hoped for paradigm shift didn't really happen, because most people interpreted this message as: people with addictions have deviant brains, and this view provides a reason to stigmatise them in a different way. Continue reading →
Written by Benjamin Pojer and Daniel D'Hotman
Faculty of Medicine, Nursing and Health Science, Monash University
 Oxford Uehiro Centre for Practical Ethics, University of Oxford
A recent review published in the European Journal of Neuropsychopharmacology (1) on the efficacy and safety of modafinil in a population of healthy people has found that the drug "appears to consistently engender enhancement of attention, executive functions, and learning" without "preponderances for side effects or mood changes". Modafinil, a medication prescribed in the treatment of narcolepsy and other sleep disorders, has gained popularity in recent years as a means of increasing alertness and focus. Informal surveys suggest that up to one in five undergraduate university students in the UK admit to using the drug as a study aid (2). Previously, the unknown safety profile of modafinil has been an obstacle to its more widespread use as a cognitive enhancer. Admittedly, the long-term consequences of modafinil use remain unclear, however, given its growing popularity, this gap in the literature should not preclude a discussion of the ethics of the drug's use for cognitive enhancement. Continue reading →
Simon Keller, Victoria University of Wellington
Read more in the current issue of the Journal of Practical Ethics
There is good reason to believe that people living comfortable lives in affluent countries should do more to help impoverished people in other parts of the world. Billions of people lack the nutrition, medicines, shelter, and safety that the better-off take for granted, and there exist organizations that do a pretty good job of taking money donated by the relatively rich and directing it towards those who need it most. If I can address myself to others who count among the global rich: we could do more to help the global poor, but we don't.
It is not just that we do not do much to help the global poor; it is also that our patterns of helping do not respond to the most morally significant aspects of global poverty. We will give more in response to a disaster, like a hurricane or a tsunami, than to ongoing systemic poverty. We are more likely to give when confronted with a photograph of a starving family, or when we take ourselves to be sponsoring a particular child, than when faced with truths about how many people are suffering and how much they need our help.
In a recent article in Journal of Practical Ethics, I try to say something about what explains our patterns of helping behavior, as directed towards the global poor. Part of the explanation, of course, is our selfishness, laziness, and willful ignorance; and part of it is the power of personal stories and photographs to engage our emotions while statistics and geopolitical truths leave us numb. But a further part of the explanation, I think, is that while we know we have good reasons to help the global poor, we do not know what those reasons are.