Dr Jonathan Pugh's St Cross Special Ethics Seminar on 12 November 2015 is now available at http://media.philosophy.ox.ac.uk/uehiro/MT15_STX_Pugh.mp3
Speaker: Dr Jonathan Pugh
Although a central tenet of medical ethics holds that it is permissible to perform a medical intervention on a competent individual only if that individual has given informed consent to that intervention, there are some circumstances in which it seems that this moral requirement may be trumped. For instance, in some circumstances, it might be claimed that it is morally permissible to carry out certain sorts of non-consensual interventions on competent individuals for the purpose of infectious disease control (IDC). In this paper, I shall explain how one might defend this practice, and consider the extent to which similar considerations might be invoked in favour of carrying out non-consensual medical interventions for the purposes of facilitating rehabilitation amongst criminal offenders. Having considered examples of non-consensual interventions in IDC that seem to be morally permissible, I shall describe two different moral frameworks that a defender of this practice might invoke in order to justify such interventions. I shall then identify five desiderata that can be used to guide the assessments of the moral permissibility of non-consensual IDC interventions on either kind of fundamental justification. Following this analysis, I shall consider how the justification of non-consensual interventions for the purpose of IDC compares to the justification of non-consensual interventions for the purpose of facilitating criminal rehabilitation, according to these five desiderata. I shall argue that the analysis I provide suggests that a plausible case can be made in favour of carrying out certain sorts of non-consensual interventions for the purpose facilitating rehabilitation amongst criminal offenders.
Lecture 3 Audio [MP3] | YouTube link [MP4] 
Grove Auditorium, Magdalen College, Longwall Street, Oxford
5 November 2015, 6-8pm Continue reading →
Lecture 2 Audio [MP3] | YouTube link [MP4]
Grove Auditorium, Magdalen College, Longwall Street, Oxford
4 November 2015, 6-8pm Continue reading →
The 2015 Loebel Lectures in Psychiatry and Philosophy were delivered by Professor Steven E. Hyman, director of the Stanley Center for Psychiatric Research at the Broad Institute of MIT and Harvard as well as Harvard University Distinguished Service Professor of Stem Cell and Regenerative Biology. Both the lecture series and the one-day workshop proved popular and were well-attended. Continue reading →
Graduate and undergraduate students currently enrolled at the University of Oxford in any subject are invited to enter the Oxford Uehiro Prize in Practical Ethics by submitting an essay of up to 2000 words on any topic relevant to practical ethics.  Eligibility includes visiting students who are registered as recognized students, and paying fees, but does not include informal visitors.  Two undergraduate papers and two graduate papers will be shortlisted from those submitted to go forward to a public presentation and discussion, where the winner of each category will be selected.
The winner from each category will receive £300, and the runner up £100. All four finalist essays will be considered for publication in the Journal of Practical Ethics.
To enter, please submit your written papers by the end of 25 January 2016 to rocci.wilkinson@philosophy.ox.ac.uk. Finalists will be notified in early to mid February. The public presentation will take place in 7th Week, Hilary term 2016.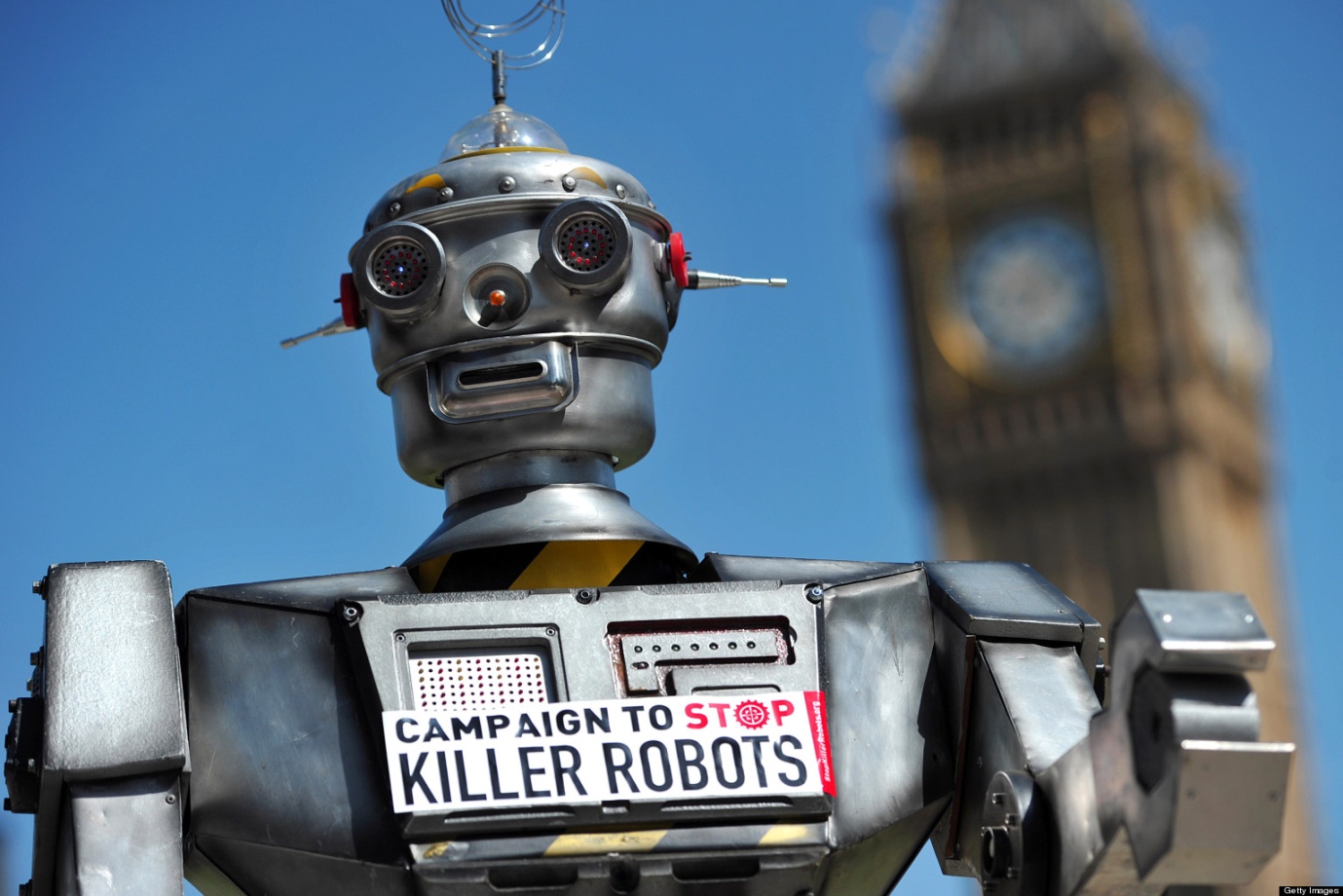 Written by Darlei Dall'Agnol[1]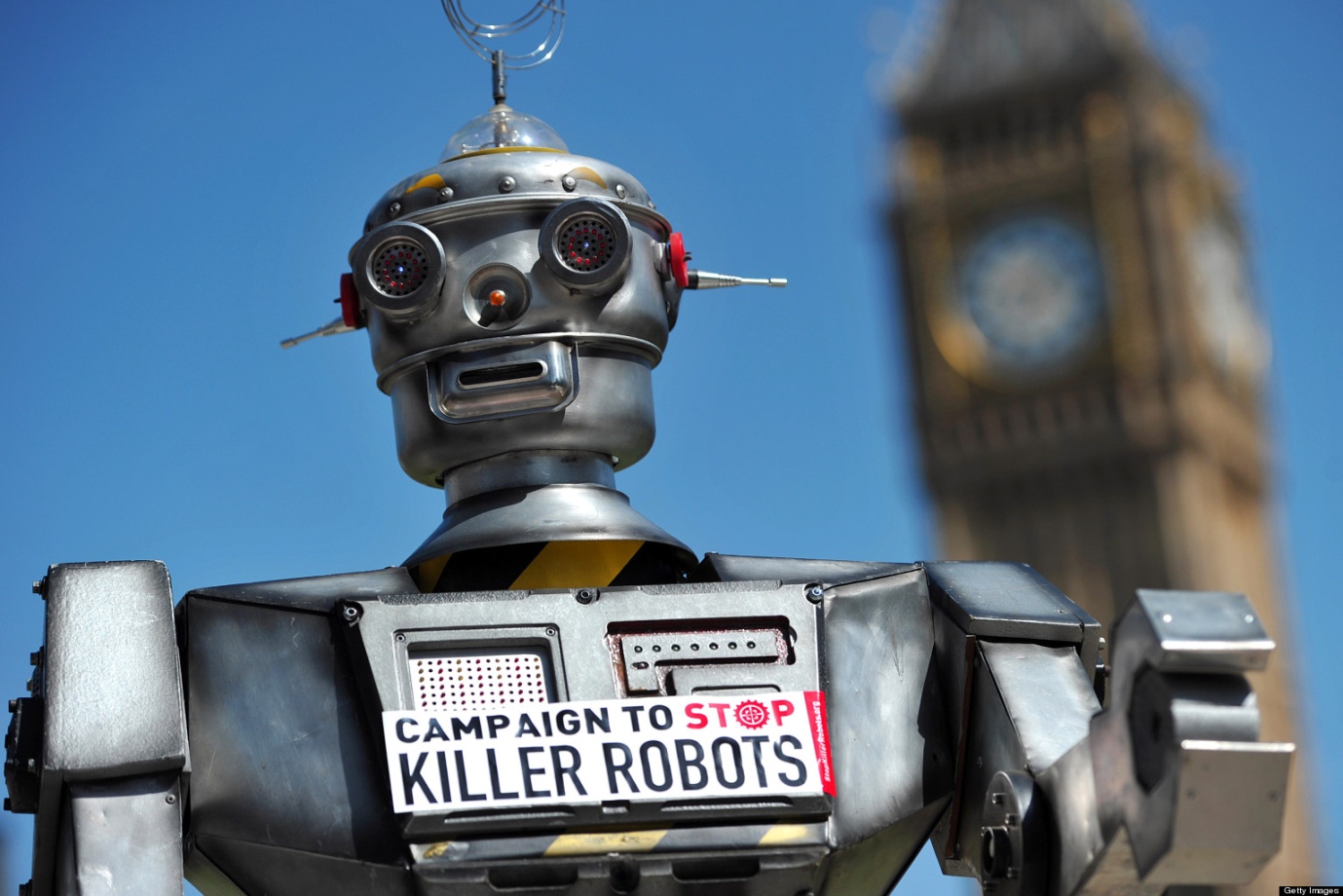 I attended, recently, the course Drones, Robots and the Ethics of Armed Conflict in the 21st Century, at the Department for Continuing Education, Oxford University, which is, by the way, offering a wide range of interesting courses for 2015-6 (https://www.conted.ox.ac.uk/). Philosopher Alexander Leveringhaus, a Research Fellow at the Oxford Institute for Ethics, Law and Armed Conflict, spoke on "What, if anything, is wrong with Killer Robots?" and ex-military Wil Wilson, a former RAF Regiment Officer, who is now working as a consultant in Defence and Intelligence, was announced to talk on "Why should autonomous military machines act ethically?" changed his title, which I will comment on soon. The atmosphere of the course was very friendly and the discussions illuminating. In this post, I will simply reconstruct the main ideas presented by the main speakers and leave my impression in the end on this important issue.  Continue reading →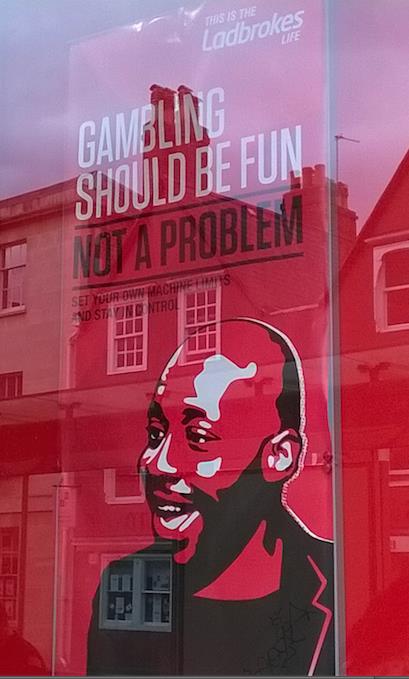 Written by Melanie Trouessin
University of Lyon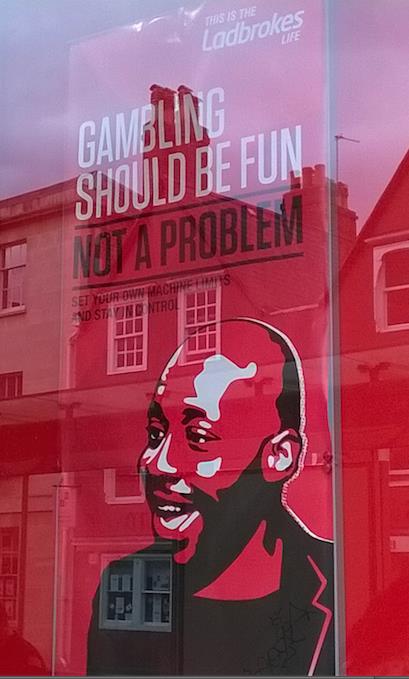 Faced with issues related to gambling and games of chance, the Responsible Gambling program aims to promote moderate behaviour on the part of the player. It is about encouraging risk avoidance and offering self-limiting strategies, both temporal and financial, in order to counteract the player's tendency to lose self-control. If this strategy rightly promotes individual autonomy, compared with other more paternalist measures, it also implies a particular position on the philosophical question of what is normal and what is pathological: a position of continuum. If we can subscribe in some measures of self-constraint in order to come back to a responsible namely moderate and controlled gambling, it implies there is not a huge gulf or qualitative difference between normal gaming and pathological gambling. Continue reading →
Written by Anke Snoek
Macquarie University
I have a 3 year old who doesn't eat. He seems not to be interested in food in general. We were offered many explanations for why he doesn't eat and most specialists suspect a psychological source for his lack of appetite. But recently a friend suggested that maybe there is something wrong with the muscles in his mouth that makes it hard to swallow. I wondered: why didn't I get offered more of these physical explanations as opposed to psychological ones? What makes 'not eating' almost by definition a mental disorder for most people? What other behaviour are we inclined to label as a mental disorder rather than staying open for other explanations? Continue reading →
Hilary Greaves, University of Oxford
Ashley Madison is an online extramarital dating service, running with the succinct subtitle "Life is short. Have an affair." On July 20, 2015, the service announced that hackers had breached its data security defences, and obtained identifying details for the site's 37 million members. In the months that have since past, the newspapers have reported case after case of divorce, resignation from top jobs, blackmail and, tragically, suicide.
Reactions to the Ashley Madison scandal have been many and various, ranging from unreserved sympathy for the 'victims' to the view that subscribers to Ashley Madison were stupid and 'therefore' deserve everything they get. My own reaction to any case of family trauma caused by infidelity is rather one of sadness: the sadness of witnessing suffering that seems, in many or most cases, so eminently avoidable.
I do not mean that the suffering would have been avoided if the straying parties had kept strictly to their vows of monogamy, true though that may be. What strikes me most is rather the frequency of the refrain that what really hurt the wronged partner was "not the sex, but the betrayal of trust". This raises the urgent question of why the vows of monogamy were made in the first place. Of course, once a promise is made, (a) it should be kept and (b) one feels cheated, even humiliated, if one is on the receiving end of a promise-breaking; but those observations imply nothing about which promises are good ones to make. If one's partner really, really likes strawberries, to the point at which he or she would find them a source of great temptation if they became forbidden fruit, it would be a bad idea to make one's relationship conditional on an oath of strawberry-abstinence, and then to be torn apart by the betrayal of trust when said oath is inevitably broken. The advocate of monogamy should take a long, hard look at whether the arguments for insisting on sexual abstinence are any stronger than the arguments for insisting on strawberry abstinence.