On Sunday 3 November, OUC's Dr Alberto Giubilini participated in a debate on compulsory vaccination at 2019 Battle of Ideas Festival (Barbican Centre, London). Chaired by Ellie Lee, the session also featured Dr Michael Fitzpatrick (GP and author, MMR and Autism: what parents need to know and Defeating Autism: a damaging delusion); Emilie Karafillakis (Vaccine Confidence Project); and Nancy McDermott (author, The Problem with Parenting: a therapeutic mode of childrearing).

Announcement: Brian Earp and Julian Savulescu's new book 'Love Drugs: The Chemical Future of Relationships', published by (Stanford University Press) is now available.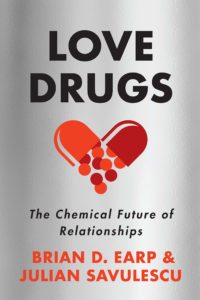 Is there a pill for love? What about an "anti-love drug", to help us get over an ex? This book argues that certain psychoactive substances, including MDMA—the active ingredient in Ecstasy—may help ordinary couples work through relationship difficulties and strengthen their connection. Others may help sever an emotional connection during a breakup. These substances already exist, and they have transformative implications for how we think about love. This book builds a case for conducting research into "love drugs" and "anti-love drugs" and explores their ethical implications for individuals and society. Scandalously, Western medicine tends to ignore the interpersonal effects of drug-based interventions. Why are we still in the dark about the effects of these drugs on romantic partnerships? And how can we overhaul scientific research norms to take relationships more fully into account?
Written by Tess Johnson, University of Oxford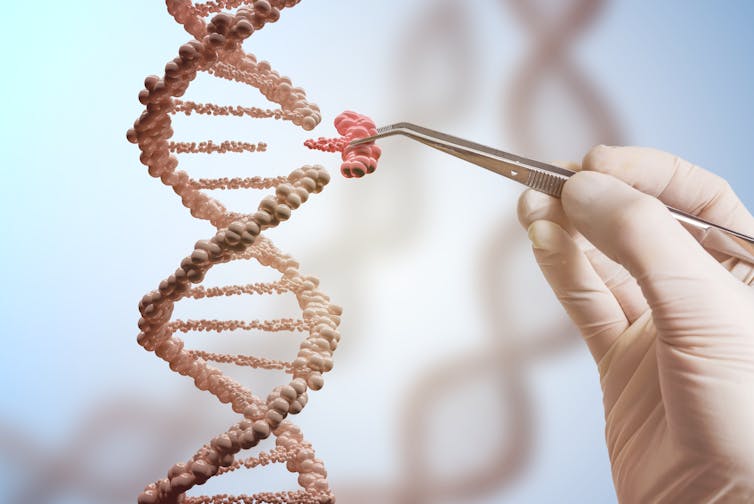 How far will we allow genetic enhancement to go?
vchal/ Shutterstock
The first genetically edited children were born in China in late 2018. Twins Lulu and Nana had a particular gene – known as CCR5 – modified during embryonic development. The aim was to make them (and their descendants) resistant to HIV. By some definitions, this would be an example of human enhancement.
Although there is still a long way to go before the technology is safe, this example has shown it's possible to edit genes that will continue being inherited by genetic offspring for generations. However, we don't yet know what effect these genetic changes will have on the overall health of the twins throughout life. Potential unintended changes to other genes is a grave concern which is limiting our use of gene editing technology at the moment – but this limit won't always be present. Continue reading →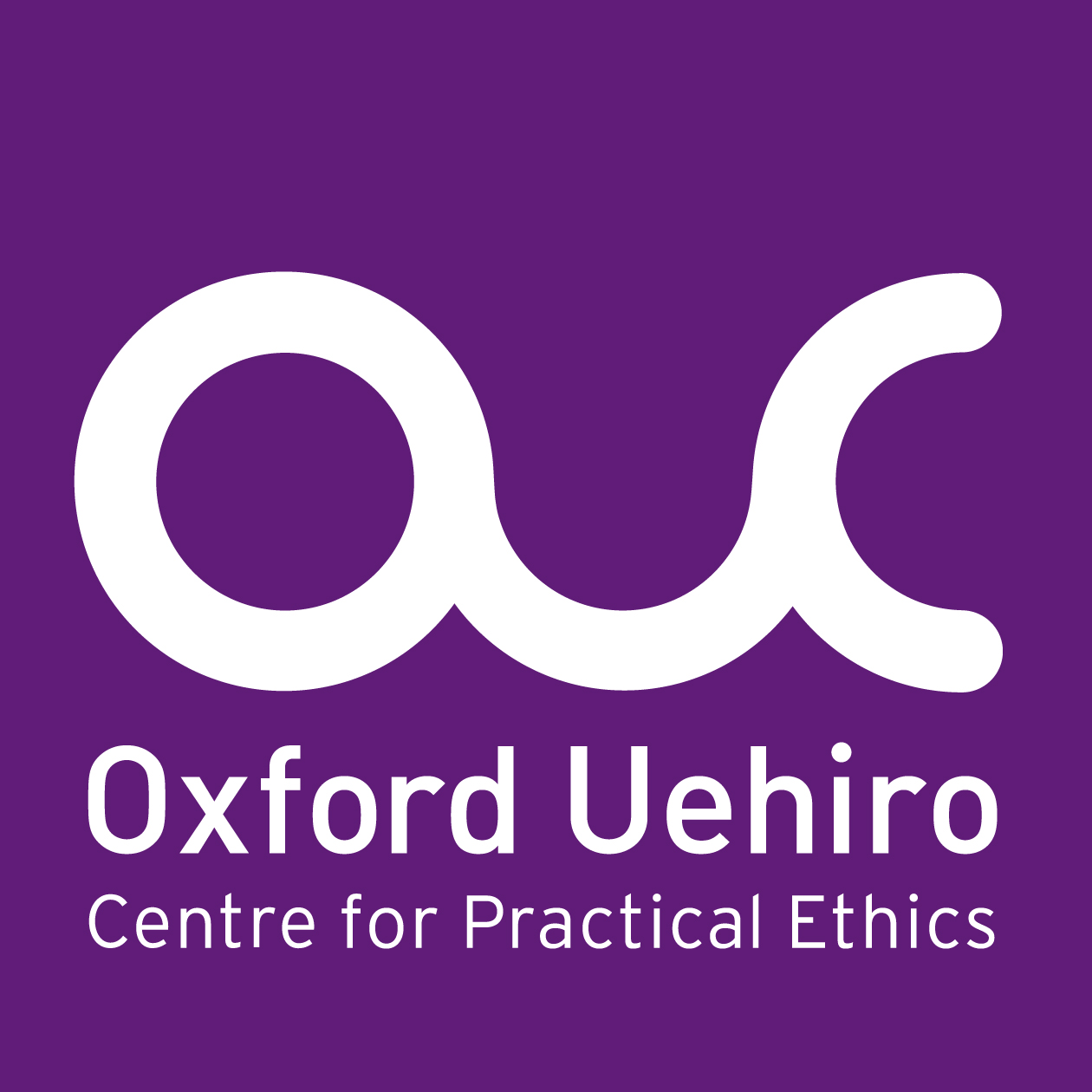 Graduate and undergraduate students currently enrolled at the University of Oxford in any subject are invited to enter the Oxford Uehiro Prize in Practical Ethics by submitting an essay of up to 2000 words on any topic relevant to practical ethics.  Eligibility includes visiting students who are registered as recognized students, and paying fees, but does not include informal visitors.  Two undergraduate papers and two graduate papers will be shortlisted from those submitted to go forward to a public presentation and discussion, where the winner of each category will be selected.
The winner from each category will receive £300, and the runner up £100. Revised versions of the two winning essays will be considered for publication in the Journal of Practical Ethics, though publication is not guaranteed.
Finalists may also have the opportunity to present their papers at the Festival of arguments: ethics fit for the 21st century on the 24th March.
To enter, please submit your written papers by the end of Monday 10th February 2020 to rocci.wilkinson@philosophy.ox.ac.uk. Finalists will be notified in mid February of selection. The public presentation will take place in 8th Week, Hilary term 2020, on Tuesday 10th March. Please save this presentation date, as you will need to attend if selected as a finalist.  Continue reading →
BY CARISSA VÉLIZ
This article was originally published in New Statesman America
GETTY IMAGES / JUSTIN SULLIVAN
People often give a personal explanation of whether they protect the privacy of their data. Those who don't care much about privacy might say that they have nothing to hide. Those who do worry about it might say that keeping their personal data safe protects them from being harmed by hackers or unscrupulous companies. Both positions assume that caring about and protecting one's privacy is a personal matter. This is a common misunderstanding.
It's easy to assume that because some data is "personal", protecting it is a private matter. But privacy is both a personal and a collective affair, because data is rarely used on an individual basis. Continue reading →
Bambos Charalambous MP (Labour, Enfield Southgate)
The tragic case of Charlie Gard, who sadly died in 2017 following a serious and protracted illness, attracted significant global attention because of the harrowing dilemmas that it highlighted.
Charlie's story, was fraught with high tensions and unfurled very much in the public eye as a result of the constant media coverage, highlighted the inadequacy of current processes to prevent prolonged and distressing legal conflicts between the parents of seriously ill children and those responsible for their medical care.
Since Charlie's death Charlie's parents Connie Yates and Chris Gard have campaigned with dignity and determination to improve the situation for everyone involved: parents, healthcare professionals, hospitals, and the NHS more broadly; recognising that everyone wants the same thing: to maximise the life chances and general welfare of children suffering from serious illnesses and to reduce any stress on their parents who may be coming to terms with the potential death of their child. Continue reading →
Written by Dr Alberto Giubilini and Dr Samantha Vanderslott
This article was originally published on the Oxford Martin School website.
Following the publication of figures showing UK childhood vaccination rates have fallen for the fifth year in a row, researchers from the Oxford Martin Programme on Collective Responsibility for Infectious Disease discuss possible responses.
Alberto Giubilini: Yes, "we need to be bold" and take drastic measures to increase vaccination uptake
In response to the dramatic fall in vaccination uptake in the UK, Health Secretary Matt Hancock has said that "we need to be bold" and that he "will not rule out action so that every child is properly protected". This suggests that the Health Secretary is seriously considering some form of mandatory vaccination program or some form of penalty for non-vaccination, as is already the case in other countries, such as the US, Italy, France, or Australia. It is about time the UK takes action to ensure that individuals fulfil their social responsibility to protect not only their own children, but also other people, from infectious disease, and more generally to make their fair contribution to maintaining a good level of public health. Continue reading →
Written by Anri Asagumo
Oxford Uehiro/St Cross Scholar
Although more and more people see the importance of diversity in academia, language diversity is one type of diversity that seems to be diminishing: English is increasingly dominant in both areas. I would like to argue that people who are born and raised in an English-speaking country should be required to acquire a second language to the level they can write a rudimentary paper and give a presentation in that language in order to apply for international conferences and submit papers to international journals. The purpose of this requirement would be to address the significant inequality between native English-speakers and others. I focus on academia here, but ideally the same thing should be applied to the business world, too. Continue reading →
A Guest Post Written by Jonny Anomaly
It's been 20 years since Allen Buchanan and his colleagues published From Chance to Choice: Genetics and Justice. The book was a landmark, and it repays careful reading.
But there is at least one kind of question that has been largely (if not entirely) ignored in discussions about whether we should regulate parental choice, once parents have access to technologies that allow them to sculpt the genetic endowment of their children. How should we think about reproductive choices that are good for each but not for all? What should we do when there is a conflict between parents selecting the best traits for their children, when a different distribution of traits might be better from a social standpoint? Another way of asking the question is this: how should we think about situations in which there is a potential conflict between the principle of procreative beneficence and the principle of procreative altruism? Continue reading →