Written by Robert Ranisch, Institute for Ethics and History of Medicine, University of Tuebingen
Newly discovered tools for the targeted editing of the genome have been generating talk of a revolution in gene technology for the last five years. The CRISPR/Cas9-method draws most of the attention by enabling a more simple and precise, cheaper and quicker modification of genes in a hitherto unknown measure. Since these so-called molecular scissors can be set to work in just about all organisms, hardly a week goes by without headlines regarding the latest scientific research: Genome editing could keep vegetables looking fresh, eliminate malaria from disease-carrying mosquitoes, replace antibiotics or bring mammoths back to life.
Naturally, the greatest hopes are put into its potential for various medical applications. Despite the media hype, there are no ready-to-use CRISPR gene therapies. However, the first clinical studies are under way in China and have been approved in the USA. Future therapy methods might allow eradicating hereditary illnesses, conquering cancer, or even cure HIV/AIDS. Just this May, results from experiments on mice gave reason to hope for this. In a similar vein, germline intervention is being reconsidered as a realistic option now, although it had long been considered taboo because of how its (side)effects are passed down the generations. Continue reading →
Written by Angeliki Kerasidou & Ruth Horn, The Ethox Centre, Nuffield Department of Population Health, University of Oxford
Recently, a number of media reports and personal testimonies have drawn attention to the intense physical and emotional stress to which doctors and nurses working in the NHS are exposed on a daily basis. Medical professionals are increasingly reporting feelings of exhaustion, depression, and even suicidal thoughts. Long working hours, decreasing numbers of staff, budget cuts and the lack of time to address patients' needs are mentioned as some of the contributing factors (Campbell, 2015; The Guardian, 2016). Such factors have been linked with loss of empathy towards patients and, in some cases, with gross failures in their care (Francis, 2013). Continue reading →
Written by Miriam Rosenbaum and Sajda Ouachtouki 
This article was originally published in First Things.
Women's-only hours at swimming pools are nothing new. Many secular institutions have long hosted separate swim hours for women and girls who, for reasons of faith or personal preference, desire to swim without the presence of men. The list includes Barnard College, Harvard University, Yale University, and swim clubs, JCCs, and YMCAs across the country. Recently, women's-only swimming hours have become a topic of debate, especially in New York, where promoters of liberal secularist ideology (including the editorial page of the New York Times) are campaigning against women's-only hours at a public swimming pool on Bedford Avenue in Brooklyn. They claim that women's-only swimming hours, even for a small portion of the day, must be abolished in the interest of "general fairness and equal access" and to avoid "discrimination" in favor of certain religions. Continue reading →
Written by Simon Beard, Research Associate at the Center for the Study of Existential Risk, University of Cambridge
How can we study the pathogens that will be responsible for future global pandemics before they have happened? One way is to find likely candidates currently in the wild and genetically engineer them so that they gain the traits that will be necessary for them to cause a global pandemic.
Such 'Gain of Function' research that produces 'Potential Pandemic Pathogens' (GOF-PPP for short) is highly controversial. Following some initial trails looking at what kinds of mutations were needed to make avian influenza transmissible in ferrets, a moratorium has been imposed on further research whilst the risks and benefits associated with it are investigated. Continue reading →
Written by Richard Ngo , an undergraduate student in Computer Science and Philosophy at the University of Oxford.
Neil Levy's Leverhulme Lectures start from the admirable position of integrating psychological results and philosophical arguments, with the goal of answering two questions:
(1) are we (those of us with egalitarian explicit beliefs but conflicting implicit attitudes) racist?
(2) when those implicit attitudes cause actions which seem appropriately to be characterised as racist (sexist, homophobic…), are we morally responsible for these actions? Continue reading →
Author: Fergus Peace, BPhil student, University of Oxford
Podcasts of Prof. Levy's Leverhulme lectures are available here:
http://media.philosophy.ox.ac.uk/uehiro/HT16_LL_LEVY1.mp3
and http://media.philosophy.ox.ac.uk/uehiro/HT16_LL_LEVY2.mp3
It's only a little more than forty years ago that George Wallace won the contest for Governor of Alabama by running ads with slogans like "Wake up Alabama! Blacks vow to take over Alabama" and "Do you want the black bloc electing your governor?" That year, 1970, 50% of people surveyed in the American South said they would never – under any circumstances – vote for a black President. By 2012, that number was down by 8%, and it's hard to deny that open, avowed racism has been in steep decline for most of the last forty years. But even as people's overt commitment to racism declines, experiments still show that black candidates are less likely to be given job interviews than equally qualified white candidates; African-Americans are still disproportionately likely to be imprisoned, or shot by police.
So what's going on? That is the motivating puzzle of Professor Neil Levy's Leverhulme Lectures, and his answer centres on an increasingly well-known but still very disturbing psychological phenomenon: implicit bias. There are a range of tests which have uncovered evidence of implicit negative attitudes held – by a majority of white Americans, but a sizeable number of black Americans too – against black people. Harvard University's 'Project Implicit' has a series of Implicit Association Tests (IATs); Keith Payne, among others, has developed tests of what he calls the Affect Misattribution Procedure (AMP). IATs ask us to sort faces and words according to their race and 'valence', and we find that task much easier when we have to associate black faces with negative words than we do otherwise. Tests of the AMP ask subjects to rate the pleasantness of an image which is entirely meaningless to them – a Chinese character, for people who don't speak Chinese – and find that they rate it less pleasant if they're shown an image of a black face immediately beforehand.
There's no doubt these results are unsettling. (If you want to do an IAT online, as you should, you have to agree to receiving results you might disagree or be uncomfortable with before you proceed.) And they're not just subconscious attitudes which are uncomfortable but insignificant; implicit bias as measured by these various tests is correlated with being less likely to vote for Barack Obama, and more likely to blame the black community for violence in protests against police brutality. Tests in virtual shooting ranges also reveal that it correlates with being more likely to shoot unarmed black men when given the task of shooting only those carrying weapons. Implicit biases certainly seem to cause, at least partly, racist actions and patterns of behaviour, like being quicker to shoot at unarmed black people and less likely to invite them for job interviews.
Professor Levy's lectures grappled with two questions about these attitudes: first, do they make you a racist; and second, are you morally responsible for actions caused by your implicit biases? If you, like me, abhor racism and make that abhorrence at least some part of your political and social identity, but nonetheless come away with a "moderate automatic preference for European … compared to African" on the race IAT, then are you – protestations to the contrary – a racist? His answer to this question in the first lecture, based on the current state of conceptual investigation of what racism is and empirical evidence about the character of implicit biases, was a qualified no: they don't clearly count as beliefs, or even as feelings, in a way that could let us confidently call people racist just because they possess them.
The second question is similarly complex. When interviewers prefer white applicants over equally qualified black ones, due to their implicit attitudes, are they responsible for the racist character of that action? Levy focused largely on the 'control theory' of moral responsibility, which says that you're responsible for an action only if you exercise sufficient control over it. Levy's answer to this question is a pretty clear no: implicit attitudes don't have the right sort of attributes (in particular, reliable responsiveness to reasons and evidence) to count as giving you control over the actions they cause.
I find it very hard to disagree with the core of Professor Levy's arguments on his two questions. The points I want to make in response come from a different direction, because after listening to the two lectures I'm not convinced that these are the important questions to be asking about implicit bias.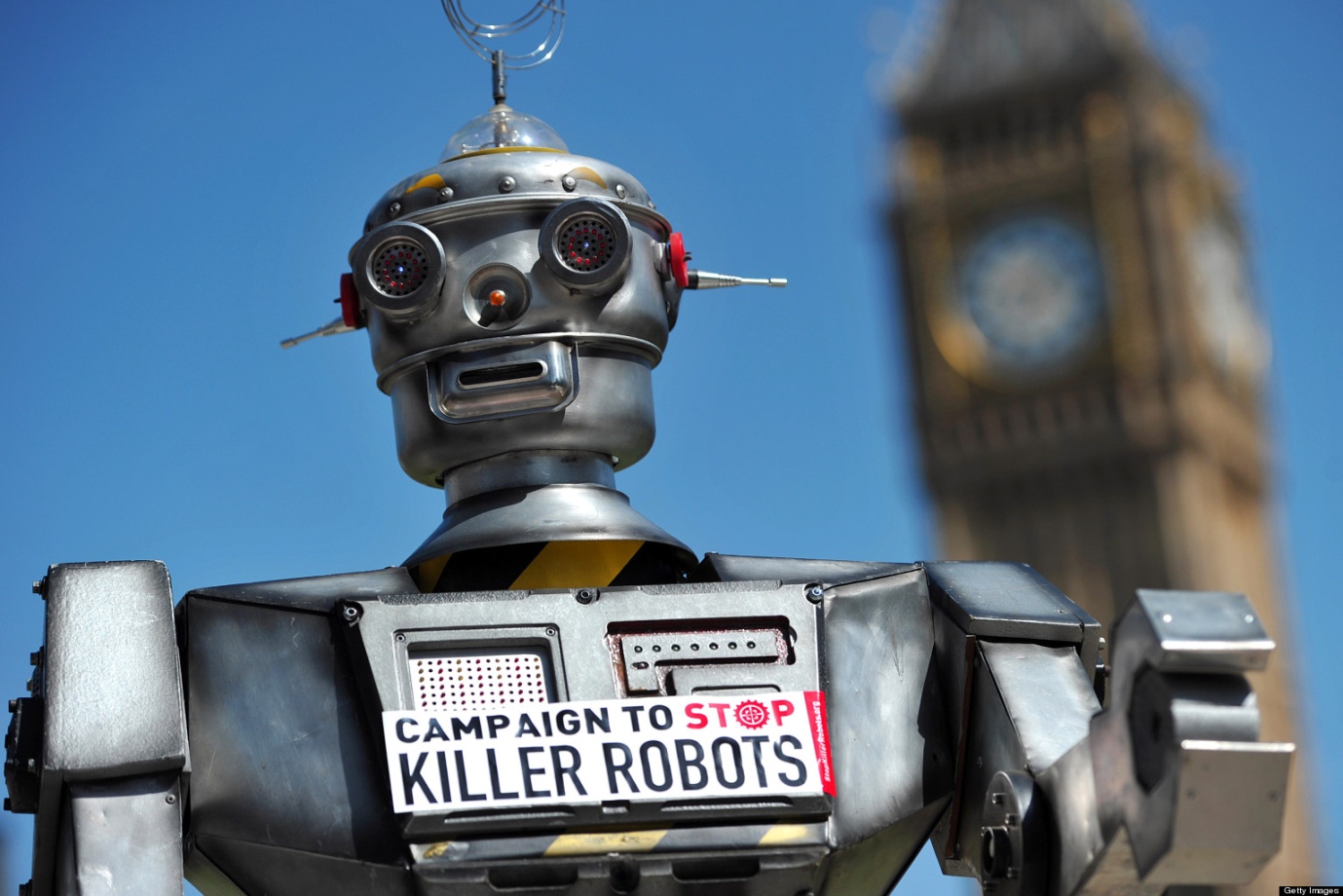 Written by Darlei Dall'Agnol[1]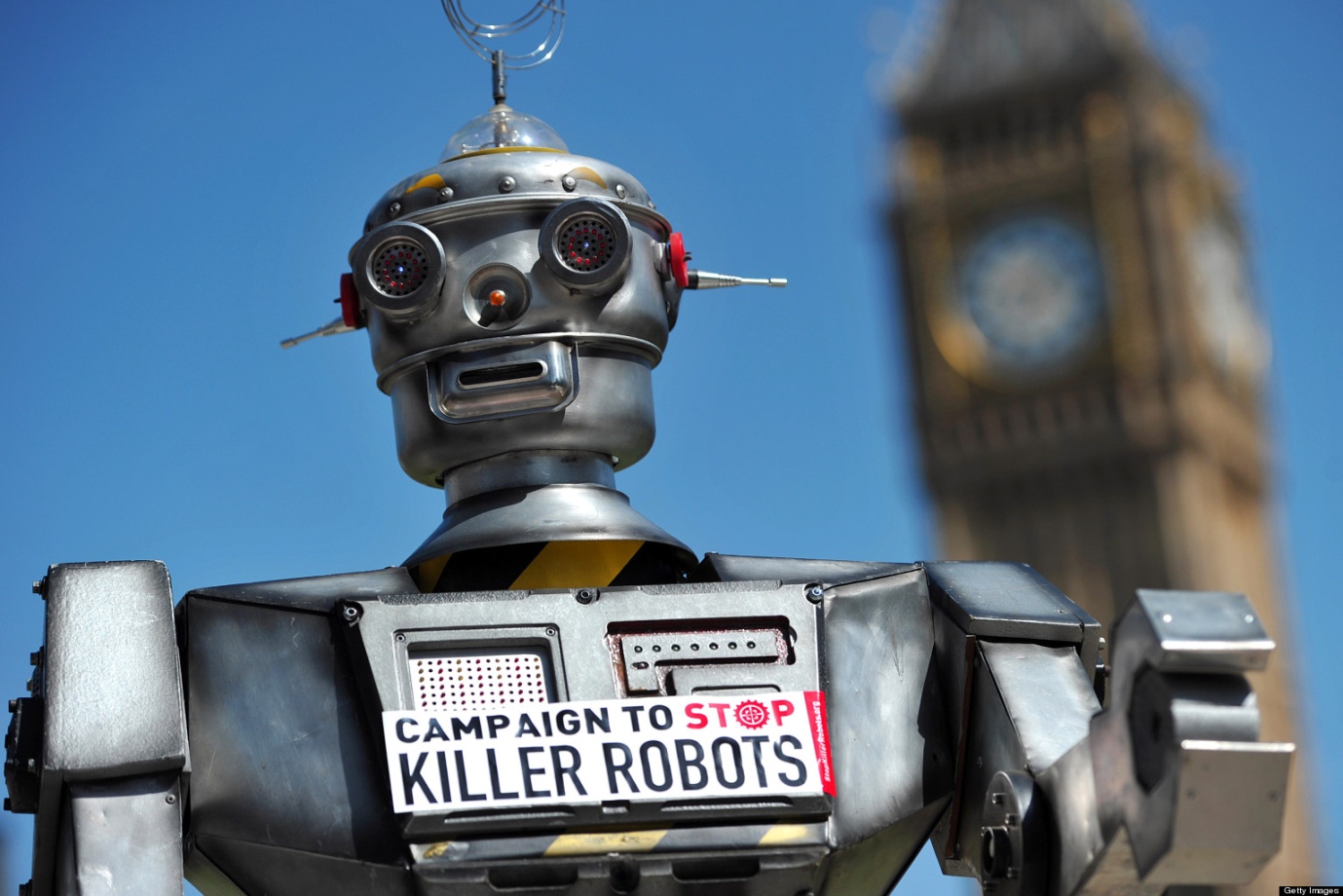 I attended, recently, the course Drones, Robots and the Ethics of Armed Conflict in the 21st Century, at the Department for Continuing Education, Oxford University, which is, by the way, offering a wide range of interesting courses for 2015-6 (https://www.conted.ox.ac.uk/). Philosopher Alexander Leveringhaus, a Research Fellow at the Oxford Institute for Ethics, Law and Armed Conflict, spoke on "What, if anything, is wrong with Killer Robots?" and ex-military Wil Wilson, a former RAF Regiment Officer, who is now working as a consultant in Defence and Intelligence, was announced to talk on "Why should autonomous military machines act ethically?" changed his title, which I will comment on soon. The atmosphere of the course was very friendly and the discussions illuminating. In this post, I will simply reconstruct the main ideas presented by the main speakers and leave my impression in the end on this important issue.  Continue reading →
Written by Anke Snoek
Macquarie University
I have a 3 year old who doesn't eat. He seems not to be interested in food in general. We were offered many explanations for why he doesn't eat and most specialists suspect a psychological source for his lack of appetite. But recently a friend suggested that maybe there is something wrong with the muscles in his mouth that makes it hard to swallow. I wondered: why didn't I get offered more of these physical explanations as opposed to psychological ones? What makes 'not eating' almost by definition a mental disorder for most people? What other behaviour are we inclined to label as a mental disorder rather than staying open for other explanations? Continue reading →
Written by Christopher Chew
Monash University
Early one September morning, plaintiffs at a rural Alabama County court in the US, were greeted with an unexpected and highly unusual offer. To quote presiding Judge Marvin Wiggins:
"There's a blood drive outside, and if you don't have any money, and you don't want to go to jail, as an option to pay it, you can give blood today…bring in a receipt indicating you gave blood…as a discount rather than putting you in jail…or the sheriff has enough handcuffs for those who do not have money." Continue reading →
Written by William Isdale
University of Queensland
This year is the 70th anniversary of the atomic bombing of Hiroshima and Nagasaki. Are there any moral lessons we can learn from that historical episode? I think so.
Recently I delivered a talk on radio about this topic. I argue that one key reason to study history is to learn lessons about human nature. The war in the Pacific against Japan can tech us about, (1) our tribal natures, (2) the limits of empathy when we kill from a distance, and (3) the ratchet-up effect of retaliatory violence.
We have a moral obligation to take heed of those lessons, for instance by reining in our more dangerous traits. The existence of nuclear weapons, because of their destructive power, makes the imperative to understand and control our natures all the more significant.
Below is a slightly adapted version of what I said.
---
This year marks 70 years since the end of World War Two. A conflict that ended with the use of the most destructive weapons ever invented – the atomic bombs, dropped on Hiroshima and Nagasaki.
Has it ever occurred to you to ask, just what is the point of commemorating wars? Do we commemorate them because they are interesting, or are there more important reasons?
If you've ever attended a war commemoration ceremony, you've probably heard speakers talking about the gratitude that we owe to those who fought to defend our way of life. Or speeches that urge us to reflect on the tragedy of lives lost, and the risks of rushing into conflict. And those are good reasons for remembering wars. But, in my view, they're not the most important ones.
The Scottish philosopher David Hume once wrote that the principal reason to study history is to discover  "the constant and universal principles of human nature". And in no other area of human life is learning those lessons more important, than when they concern war.
By studying wars we can learn lessons about ourselves. About how we get into them – why we keep fighting them – and what we do to justify extraordinary levels of cruelty and destruction visited on others.
Today I want to uncover three lessons about human nature that are revealed to us by the war in the Pacific against Japan – and particularly, from the nuclear bombing of Hiroshima and Nagasaki.