Written by Julian Savulescu, Chris Gyngell, Tsutomu Sawai
Cross-posted with The Conversation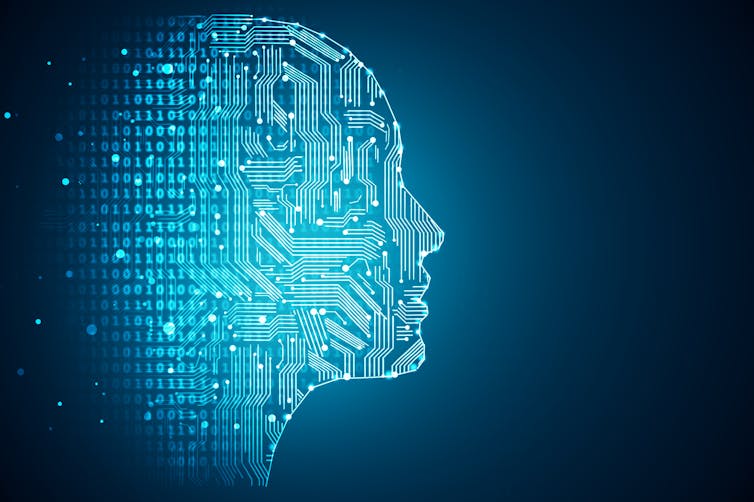 Julian Savulescu, University of Oxford; Christopher Gyngell, The University of Melbourne, and Tsutomu Sawai, Hiroshima University
The year is 2030 and we are at the world's largest tech conference, CES in Las Vegas. A crowd is gathered to watch a big tech company unveil its new smartphone. The CEO comes to the stage and announces the Nyooro, containing the most powerful processor ever seen in a phone. The Nyooro can perform an astonishing quintillion operations per second, which is a thousand times faster than smartphone models in 2020. It is also ten times more energy-efficient with a battery that lasts for ten days.
A journalist asks: "What technological advance allowed such huge performance gains?" The chief executive replies: "We created a new biological chip using lab-grown human neurons. These biological chips are better than silicon chips because they can change their internal structure, adapting to a user's usage pattern and leading to huge gains in efficiency."
Another journalist asks: "Aren't there ethical concerns about computers that use human brain matter?"
Although the name and scenario are fictional, this is a question we have to confront now. In December 2021, Melbourne-based Cortical Labs grew groups of neurons (brain cells) that were incorporated into a computer chip. The resulting hybrid chip works because both brains and neurons share a common language: electricity.

Written by Doug McConnell
Boris Johnson, Rishi Sunak, and Liz Truss are on psychedelics at the Palace of Westminster. This isn't the work of Russian spies who have dusted off the KGB playbook or yet another Downing Street party but, rather, a near-future professional development program for politicians.
The path to this near-future scenario has two steps. First, let us suppose that psychedelics make good on their early promise as moral bioenhancers. Second, once effective moral enhancements exist, then people whose jobs entail making morally momentous decisions, such as politicians, would be morally required to take those enhancements. Continue reading →
There are many corrosive forms of discrimination. But one of the most dangerous is the bias in favour of consciousness, and the consequent denigration of the unconscious.
We see it everywhere. It's not surprising. For when we're unreflective – which is most of the time – we tend to suppose that we are our conscious selves, and that the unconscious is a lower, cruder part of us; a seething atavistic sea full of monsters, from which we have mercifully crawled, making our way ultimately to the sunlit uplands of the neocortex, there to gaze gratefully and dismissively back at what we once were.  It's a picture encoded in our self-congratulatory language: 'Higher cognitive function'; 'She's not to be blamed: she wasn't fully conscious of the consequences.': 'In the Enlightenment we struck off the shackles of superstition and freed our minds to roam.' Continue reading →

By Charles Foster
From the time of the decision of the House of Lords in Airedale NHS Trust v Bland (1993) until the decision of the Supreme Court in An NHS Trust v Y (2018) (which I will refer to here as 'Y") it had been understood that the withdrawal of life-sustaining treatment (typically clinically assisted nutrition and hydration – 'CANH') from patients in a vegetative state should be endorsed by the court. Over the years, this practice had been extended to cover such withdrawals in Minimally Conscious States too.
In Y, the Supreme Court held that there was no requirement for court review or endorsement. Why? Continue reading →
Written by Gabriel De Marco and Tom Douglas
This essay is based on a co-authored paper recently published in Criminal Law and Philosophy
Neurointerventions—interventions that modify brain states—are sometimes imposed on criminal offenders for the purposes of diminishing the risk that they will re-offend or, more generally, of facilitating their rehabilitation. A commonly discussed example is the use of hormonal agents to reduce the sex drive of certain sexual offenders. Some suggest that in the future, we will have a wider range of such interventions at our disposal, possibly including, for instance, treatments to reduce aggression or impulsivity, or treatment to enhance capacities for empathy or sympathy.
In a recent paper, we consider an objection to the imposition of such neurointerventions without the offender's prior agreement. Some object to these 'nonconsensual neurointerventions' (or 'NNs') by claiming that they express disrespect for the offender. This, according to the objection, gives us reason not to implement them. On a strong version of the objection, NNs are invariably wrong because they always express disrespect. Continue reading →
By Charles Foster

 [This is a review of The Flip: Who you really are, and why it matters, by  Jeffrey J. Kripal. Penguin, 2020]
A few years ago I dislocated my shoulder. I went off to hospital, and breathed nitrous oxide while they tried to put it back. Something very strange yet very common happened. 'I' rose out of 'my' body, and looked down at it. I could see the nurse's centre parting and the top of my own bald head. 'I' was aware of the pain in the shoulder, and regretted it, but it wasn't really my business.
My mind was hovering over the skull that encased my brain, and so it seemed ludicrous to say that mind and brain were identical. The experience ousted my residual materialism. Out went Aristotle: in came Plato. This change was a 'flip', as Kripal describes such events in this exhilarating, bold, timely, and profoundly important book.
Personal experience of this kind often produces tectonic philosophical conversions in professional philosophers and scientists. Mere reflection rarely does. This observation itself is likely to elicit howls of derision from the materialists. For them, to intrude oneself into an inquiry is necessarily to invalidate it. And of course the humanities are supremely to be mocked, for they are all to do with subjectivity. Continue reading →

By Julian Savulescu
Together with Tom Douglas and Ingmar Persson, I launched the field of moral bioenhancement. I have often been asked 'When should moral bioenhancement be mandatory?' I have often been told that it won't be effective if it is not mandatory.
I have defended the possibility that it could be mandatory. In that paper with Ingmar Persson, I discussed the conditions under which mandatory moral bioenhancement that removed "the freedom to fall" might be justified: a grave threat to humanity (existential threat) with a very circumscribed limitation of freedom (namely the freedom to kill large numbers of innocent people), but with freedom retained in all other spheres. That is, large benefit for a small cost.
Elsewhere I have described this as an "easy rescue", and have argued that some level of coercion can be used to enforce a duty of easy rescue in both individual and collective action problems. Continue reading →
Should neurotechnologies that affect emotional regulation, empathy and moral judgment, be used to prevent offenders from reoffending? Is it morally acceptable to offer more lenient sentences to offenders in return for participation in neuroscientific treatment programs? Or would this amount too coercion? Is it possible to administer neurointerventions as a type of punishment? Is it permissible for physicians to administer neurointerventions to offenders? Is there a risk that the dark history of compulsory brain interventions in offenders will repeat itself? In this interview Dr Katrien Devolder (Oxford), Professor Jesper Ryberg (Roskilde) argues that there are no good in-principle objections to using neurointerventions to prevent crime, BUT (!) that given the way criminal justice systems currently function, we should not currently use these interventions…