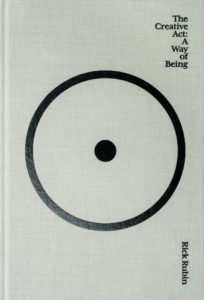 Written by Mette Leonard Høeg
Through the ordinary state of being, we're already creators in the most profound way, creating our experience of reality and composing the world we perceive.
Rick Rubin, The Creative Act
Phenomenal consciousness is still a highly mysterious phenomenon – mainly subjectively accessible, and there is far from scientific consensus on the explanation of its sources. The neuroscientific understanding of the human mind is, however, deepening, and the possibilities of technologically and biomedically altering brain and mind states and for engineering awareness in technological systems are developing rapidly.  Continue reading →

Written by David Lyreskog 
In what is quite possibly my last entry for the Practical Ethics blog, as I'm sadly leaving the Uehiro Centre in July, I would like to reflect on some things that have been stirring my mind the last year or so.
In particular, I have been thinking about thinking with machines, with people, and what the difference is.
–
The Uehiro Centre for Practical Ethics is located in an old carpet warehouse on an ordinary side street in Oxford. Facing the building, there is a gym to your left, and a pub to your right, mocking the researchers residing within the centre walls with a daily dilemma. 
As you are granted access to the building – be it via buzzer or key card – a dry, somewhat sad, voice states "stay clear of the door" before the door slowly swings open.

Written by David Lyreskog
A growing number of technologies are currently being developed to improve and distribute thinking and decision-making. Rapid progress in brain-to-brain interfacing, and hybrid and artificial intelligence, promises to transform how we think about collective and collaborative cognitive tasks. With implementations ranging from research to entertainment, and from therapeutics to military applications, as these tools continue to improve, we need to anticipate and monitor their impacts – how they may affect our society, but also how they may reshape our fundamental understanding of agency, responsibility, and other concepts which ground our moral landscapes. Continue reading →

Written by Muriel Leuenberger
A modified version of this post is forthcoming in Think edited by Stephen Law.
Spoiler warning: if you want to watch the movie Don't Worry Darling, I advise you to not read this article beforehand (but definitely read it afterwards).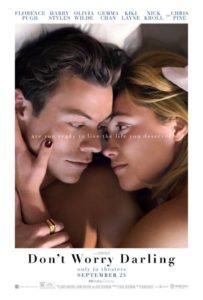 One of the most common reoccurring philosophical thought experiments in movies must be the simulation theory. The Matrix, The Truman Show, and Inception are only three of countless movies following the trope of "What if reality is a simulation?". The most recent addition is Don't Worry Darling by Olivia Wilde. In this movie, the main character Alice discovers that her idyllic 1950s-style housewife life in the company town of Victory, California, is a simulation. Some of the inhabitants of Victory (most men) are aware of this, such as her husband Jack who forced her into the simulation. Others (most women) share Alice's unawareness. In the course of the movie, Alice's memories of her real life return, and she manages to escape the simulation. This blog post is part of a series of articles in which Hazem Zohny, Mette Høeg, and I explore ethical issues connected to the simulation theory through the example of Don't Worry Darling.
One question we may ask is whether living in a simulation, with a simulated and potentially altered body and mind, would entail giving up your true self or if you could come closer to it by freeing yourself from the constraints of reality. What does it mean to be true to yourself in a simulated world? Can you be real in a fake world with a fake body and fake memories? And would there be any value in trying to be authentic in a simulation?

Written by David Lyreskog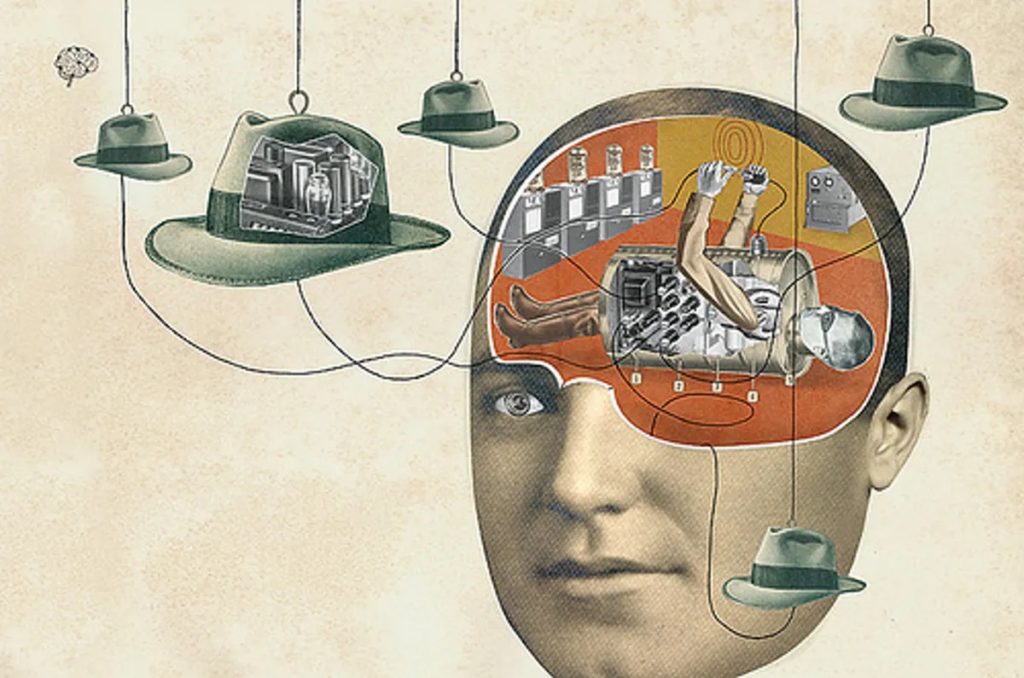 The human enhancement debate has over the last few decades been concerned with ethical issues in methods for improving the physical, cognitive, or emotive states of individual people, and of the human species as a whole. Arguments in favour of enhancement, particularly from transhumanists, typically defend it as a paradigm of rationality, presenting it as a clear-eyed, logical defence of what we stand to gain from transcending the typical limits of our species. Continue reading →
Recent media reports have highlighted a study suggesting that so-called "lab grown brain cells" can "play the video game 'Pong'". Whilst the researchers have described the system as 'sentient', others have maintained that we should use the term "thinking system" to describe the system that the researchers created.
Does it matter whether we describe this as a thinking system, or a sentient one?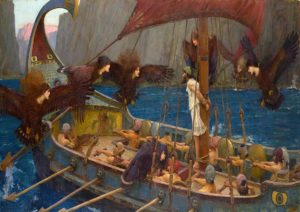 By Charles Foster
[Image: Ulysses and the Sirens: John William Waterhouse, 1891: National Gallery of Victoria, Melbourne]
We shouldn't underestimate Homer's hold on us. Whether or not we've ever read him, he created many of our ruling memes.
I don't think it's fanciful (though it might be ambitious) to suggest that he, and the whole heroic ethos, are partly responsible for our uncritical adoption of a model of autonomy which doesn't do justice to the sort of creatures we really are. That's a big claim. I can't justify it here. But one manifestation of that adoption is our exaggerated respect for advance directives – declarations made when one is capacitous about how one would like to be treated if incapacitous, and which are binding if incapacity supervenes if (in English law) the declaration is 'valid and applicable.' 1.
I suspect that some of this respect comes from the earliest and most colourful advance directive story ever: Odysseus and the Sirens. Continue reading →
Written by Julian Savulescu, Chris Gyngell, Tsutomu Sawai
Cross-posted with The Conversation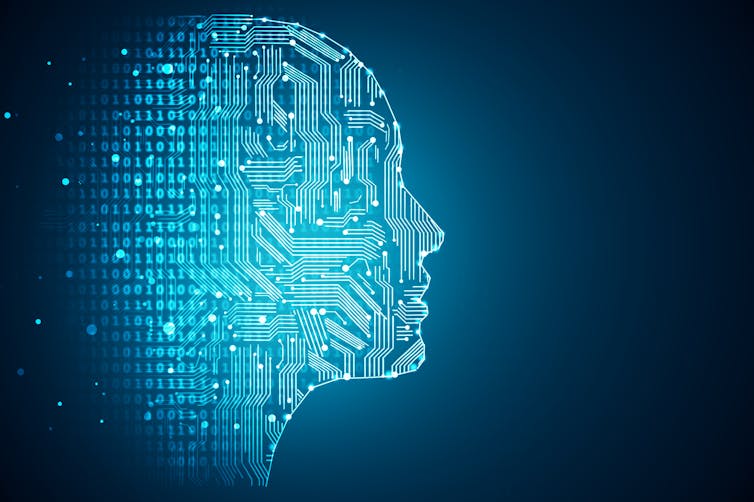 Julian Savulescu, University of Oxford; Christopher Gyngell, The University of Melbourne, and Tsutomu Sawai, Hiroshima University
The year is 2030 and we are at the world's largest tech conference, CES in Las Vegas. A crowd is gathered to watch a big tech company unveil its new smartphone. The CEO comes to the stage and announces the Nyooro, containing the most powerful processor ever seen in a phone. The Nyooro can perform an astonishing quintillion operations per second, which is a thousand times faster than smartphone models in 2020. It is also ten times more energy-efficient with a battery that lasts for ten days.
A journalist asks: "What technological advance allowed such huge performance gains?" The chief executive replies: "We created a new biological chip using lab-grown human neurons. These biological chips are better than silicon chips because they can change their internal structure, adapting to a user's usage pattern and leading to huge gains in efficiency."
Another journalist asks: "Aren't there ethical concerns about computers that use human brain matter?"
Although the name and scenario are fictional, this is a question we have to confront now. In December 2021, Melbourne-based Cortical Labs grew groups of neurons (brain cells) that were incorporated into a computer chip. The resulting hybrid chip works because both brains and neurons share a common language: electricity.

Written by Doug McConnell
Boris Johnson, Rishi Sunak, and Liz Truss are on psychedelics at the Palace of Westminster. This isn't the work of Russian spies who have dusted off the KGB playbook or yet another Downing Street party but, rather, a near-future professional development program for politicians.
The path to this near-future scenario has two steps. First, let us suppose that psychedelics make good on their early promise as moral bioenhancers. Second, once effective moral enhancements exist, then people whose jobs entail making morally momentous decisions, such as politicians, would be morally required to take those enhancements. Continue reading →
There are many corrosive forms of discrimination. But one of the most dangerous is the bias in favour of consciousness, and the consequent denigration of the unconscious.
We see it everywhere. It's not surprising. For when we're unreflective – which is most of the time – we tend to suppose that we are our conscious selves, and that the unconscious is a lower, cruder part of us; a seething atavistic sea full of monsters, from which we have mercifully crawled, making our way ultimately to the sunlit uplands of the neocortex, there to gaze gratefully and dismissively back at what we once were.  It's a picture encoded in our self-congratulatory language: 'Higher cognitive function'; 'She's not to be blamed: she wasn't fully conscious of the consequences.': 'In the Enlightenment we struck off the shackles of superstition and freed our minds to roam.' Continue reading →