In this interview with Katrien Devolder, Peter Singer defends the Global Kidney Exchange (GKE) programme, which matches donor–recipient pairs across high-income, medium-income, and low-income countries. The GKE has been accused of being a form of organ trafficking, exploiting the poor, and involving coercion and commodification of donors. Peter Singer refutes these claims, and argues that the GKE promotes global justice and reduces the potential for people in need of kidneys in low-income and medium-income countries to be exploited.
Written by Neil Levy
It is an entrenched and central principle of journalistic ethics that the subjects of stories must have an opportunity to respond to them; comment must be sought. These comments are then published in any resulting story.
For example, the Society of Professional Journalists code of ethics requires journalists to "[d]iligently seek subjects of news coverage to allow them to respond to criticism or allegations of wrongdoing". The Canadian Association of Journalists' Statement of Principles for Investigative Journalism sets down a similar requirement slightly more fully:
We will give individuals or organizations that are publicly criticized an opportunity to respond. We will make a genuine and exhaustive effort to contact them. Where possible, we will give them an opportunity to respond before the story is published or broadcast.
While the principle does not mandate that the comments provided are published, in practice they almost always are, if only to show that the principle has been abided by. I want to suggest that this practice should be abandoned. Continue reading →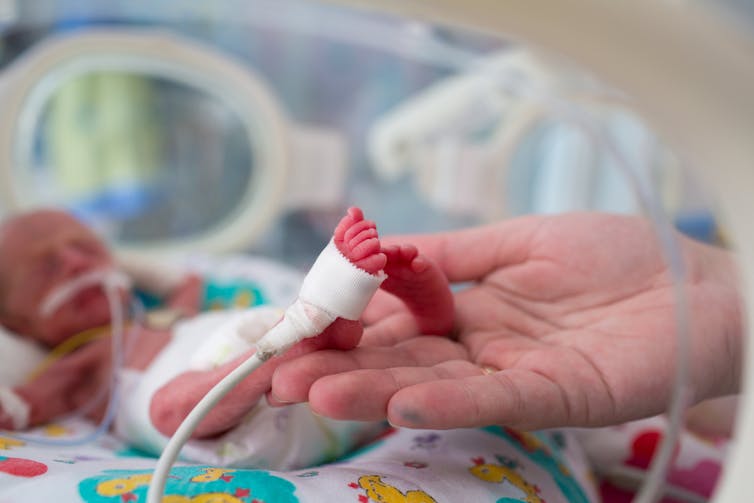 Dominic Wilkinson, University of Oxford
When new guidance relating to the outcome and medical care of babies born extremely prematurely was recently released, it led some to call for UK abortion law to be revised.
This was because one of the new recommendations from the British Association of Perinatal Medicine is that it is sometimes appropriate to provide resuscitation and active medical treatment for babies born at 22 weeks gestation (four and a half months before their due date). This is a week earlier than was recommended in the last version of the framework, published in 2008.
The argument goes that the new guidance creates a "contradiction in British law" because extremely premature infants can now be resuscitated before the point in pregnancy where abortion law changes.
A spokesperson for campaign group Right to Life UK said: "In one room of a hospital, doctors could be working to save a baby born alive before 24 weeks whilst in another room a doctor could perform an abortion which would end the life of a baby at the same age. Surely this contradiction needs to end?" Continue reading →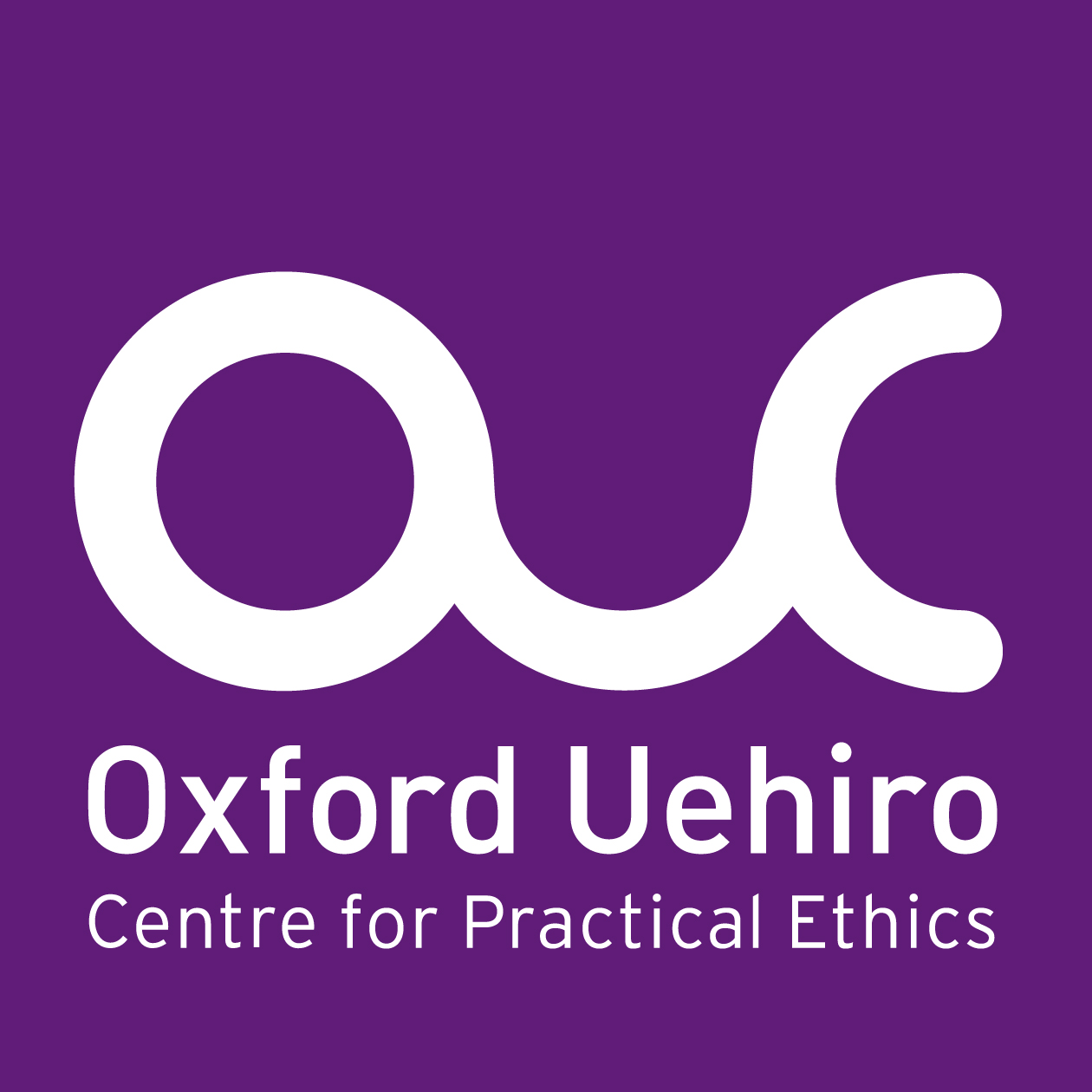 Graduate and undergraduate students currently enrolled at the University of Oxford in any subject are invited to enter the Oxford Uehiro Prize in Practical Ethics by submitting an essay of up to 2000 words on any topic relevant to practical ethics.  Eligibility includes visiting students who are registered as recognized students, and paying fees, but does not include informal visitors.  Two undergraduate papers and two graduate papers will be shortlisted from those submitted to go forward to a public presentation and discussion, where the winner of each category will be selected.
The winner from each category will receive £300, and the runner up £100. Revised versions of the two winning essays will be considered for publication in the Journal of Practical Ethics, though publication is not guaranteed.
Finalists may also have the opportunity to present their papers at the Festival of arguments: ethics fit for the 21st century on the 24th March.
To enter, please submit your written papers by the end of Monday 10th February 2020 to rocci.wilkinson@philosophy.ox.ac.uk. Finalists will be notified in mid February of selection. The public presentation will take place in 8th Week, Hilary term 2020, on Tuesday 10th March. Please save this presentation date, as you will need to attend if selected as a finalist.  Continue reading →
BY CARISSA VÉLIZ
This article was originally published in New Statesman America
GETTY IMAGES / JUSTIN SULLIVAN
People often give a personal explanation of whether they protect the privacy of their data. Those who don't care much about privacy might say that they have nothing to hide. Those who do worry about it might say that keeping their personal data safe protects them from being harmed by hackers or unscrupulous companies. Both positions assume that caring about and protecting one's privacy is a personal matter. This is a common misunderstanding.
It's easy to assume that because some data is "personal", protecting it is a private matter. But privacy is both a personal and a collective affair, because data is rarely used on an individual basis. Continue reading →

Written by Doug McConnell
Everywhere we look environmentalists are being exposed as hypocrites. But is this relevant to the arguments these environmentalists are making and, if not, how can we improve the quality of public debate on environmental issues? Continue reading →
Written by Stefan Schubert
This blog post reports on: Schubert, S.**, Caviola, L.**, Faber, N. The Psychology of Existential Risk: Moral Judgments about Human Extinction. Scientific Reports. [Open Access]
Humanity's ever-increasing technological powers can, if handled well, greatly improve life on Earth. But if they're not handled well, they may instead cause our ultimate demise: human extinction. Recent years have seen an increased focus on the threat that emerging technologies such as advanced artificial intelligence could pose to humanity's continued survival (see, e.g., Bostrom, 2014; Ord, forthcoming). A common view among these researchers is that human extinction would be much worse, morally speaking, than almost-as-severe catastrophes from which we could recover. Since humanity's future could be very long and very good, it's an imperative that we survive, on this view. Continue reading →
In Elizabeth Anderson's final Uehiro lecture, she tackles what she takes to be the hardest problem facing our current political discourse – How can we overcome obstacles to communicating moral concerns in order to orient policy to important values (such as public health and justice)? This is a particularly difficult and intractable problem because it concerns our moral values; in overcoming this obstacle, there is thus a considerable degree of scope for disagreement, and judgments of the moral character of others based on their moral opinions. Over the course of the lecture, Anderson refines the diagnosis of this problem, and once again expresses optimism about overcoming the obstacles she highlights. This time she outlines how we might disarm the fear, resentment, pride, and contempt that is currently derailing our political discourse, and the virtues that we must develop to do so. You can find a recording of the lecture here.
Prof. Elizabeth Anderson's second Uehiro lecture focuses on how we can overcome obstacles to fact-based political discourse. In particular, the lecture concerns how we might prevent identity-expressive discourse (a term introduced in the first lecture; see summary of lecture 1 below) from displacing the discussion of facts and evidence in public discourse, and how we might overcome the shameless lying and disinformation campaigns of populist populations. Over the course of the lecture, Anderson illustrates her analysis with illuminating cases studies, and finishes by providing her own solutions to the problem at hand, drawing on Cultural Cognition theory, John Dewey's cultural conception of democracy, and emerging data from deliberative polling studies. You can find a recording of the lecture here
It is something of an understatement to suggest that we are living through turbulent times. Society today is characterised not just by deep divisions about how to address key social challenges of our time, but also on the emphasis that should be placed on evidence-based discussion of these issues, and the moral values that should guide national policies.
In this context, Elizabeth Anderson's Uehiro lecture series, entitled ""Can We Talk – Communicating Moral Concern In An Era of Polarized Politics" could not be more timely. In the first of this three lecture series, Anderson offers a diagnosis of the problems that currently bedevil political discourse across the world. This first lecture sets the stage for the following two lectures in which she shall offer her own proposed solutions to the problems that she so vividly describes and analyses in this fascinating initial lecture. The remainder of this post shall briefly summarise the key points of the lecture – You can find a recording of the lecture here