Following six months in the UK with no access to a television, I've had the opportunity to rediscover the delights of prime-time news media exposure since returning to Australia.
If I had to point to the (world) issue that is foremost in the media's minds at the moment, I would probably gesture wildly at the current concerns over the conflict with ISIS (or ISIL) in the Middle East. Indeed, it seems so important to the public that it is one of the few causes that currently has complete bipartisan political support; and to such an extent that the current Treasurer has been (subtly) reprimanded by Prime Minister Tony Abbot for daring to question the Opposition's commitment. Continue reading →
Islamic State (Isis) is using a variety of social media tools to spread their jihadist message across the globe. While some are rather odd, such as the internet meme of #catsofjihad, which combines cats with weapons, others are highly sophisticated, as Steve Ross details in his comprehensive article on the media tools Isis is using. Isis is distributing documentary-style videos in several languages which come with their own Hollywood-like trailers, propaganda tweets that detail the supposedly good Isis is doing, and footage of gruesome combat actions which at times is intertwined with video game footage. But nothing attracted more media attention than the videos of hostage killings such as the latest of the beheading of Alan Henning. While all the other parts of the Isis propaganda make sense to me, I had a hard time understanding why publish such horrific videos: How could such appalling videos help recruitment?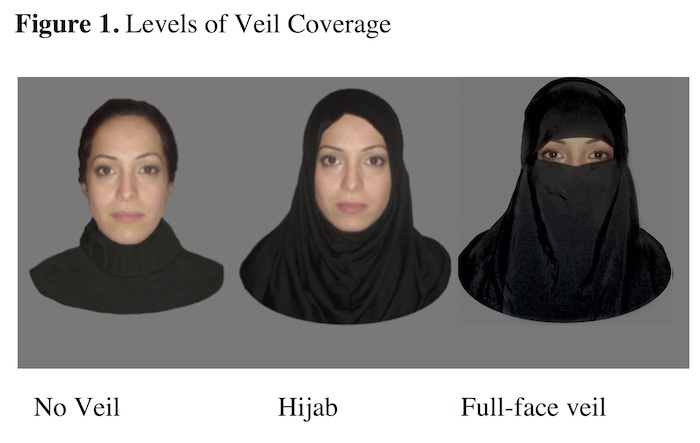 As recent media coverage has documented, Muslim veils are a hot button issue at present.
Research suggests that "a major determinant of who is most vulnerable to anti-Islamic abuse may be the degree to which the individual is visibly identified as Muslim" (King & Ahmad, 2010, p. 886). For Muslim women, one such identifier is a veil. A veil can refer specifically to the hijab or head- scarf, covering just the head but leaving the face exposed, or the full-face veil, which covers the head and face. Hate crime and prejudice directed against Muslims seems to be strongly linked to such visible markers of "difference" (Dreher, 2006), and political discourse has used veils to represent "the problem of Islam" (Watson, 1994)
In recent work published in the Journal of Applied Social Psychology, I explored the way that such prejudice against Muslim women wearing veils may differ as a function of which particular veil is being worn. You can read the paper here for free (it's open access), and so I won't go into too much detail about how study and the psychological literature on prejudice and first impressions. Continue reading →
Most people would agree that terrorism is no good. The word itself is rich with moralized connotations. It is true that some have argued that terrorism might sometimes be justified, but in popular discourse, terrorism is typically deemed obviously horrible.
What are the consequences of branding some action an act of terrorism, or of branding some group a terrorist group? Note, in connection with this question, the ratcheting up of rhetoric surrounding 'cyberterrorism,' with many government officials now listing it as a major ongoing threat (e.g., here and here). Continue reading →
Something of a twitter storm erupted last week over a poster placed in a supermarket window. The poster, placed in a branch of Sainsbury's, issued a "50p Challenge", urging employees to encourage every customer to "spend an additional 50p during each shopping trip between now and the years-end". After a passer-by named Chris Dodd took a photo of the poster and posted it on twitter, a Sainsbury's representative confirmed that the poster was intended only for employees and that it was not intended for public display. See a news report here. Continue reading →
The first patient to be diagnosed with Ebola outside of West Africa has been reported. He is now in the US, receiving treatment. He arrived from Liberia via Brussels before reporting symptoms, which were initially mis-diagnosed and treated with antibiotics.
If I were in West Africa and I had reason to fear I had been exposed to Ebola, do you know what I would do, if I had the resources? I would not wait to see if symptoms appeared or to be diagnosed, I would fly to the US or Europe, where, if symptoms developed, I would receive the very best health care in the world, including experimental treatments, in front of the world's media.
If I could afford it, even selling everything, I would get on that plane to freedom, or at least a chance. A better chance to live.
But of course along the way, I would expose others to the risk of infection, and I would risk introducing the infection to areas of the world that are currently Ebola-free. It is unlikely, even so, that it would reach the levels seen in West Africa, as these countries have the resources and infrastructure to implement more effective containment strategies. Nevertheless, there is a chance that some people would die.
So how much freedom should people have? Should our freedom to travel be balanced against the risks it might pose to others?
In an article soon to be published in the Journal of Medical Ethics, Rob Sparrow imagines a procedure via which multiple generations of human embryos might be created in the laboratory. Egg and sperm cells would first be generated from existing or new human pluripotent stem cell lines. The resulting eggs would be fertilised using the sperm to create zygotes and ultimately embryos. Embryonic stem cells would then be harvested from these embryos and used to create new egg and sperm cells, which would in turn be used to fertilise one another to create further embryos. This process could be iterated, in principle indefinitely.
Let's call this procedure 'iterated in vitro reproduction' (Sparrow calls it 'in vitro eugenics'). Iterated in vitro reproduction is not yet possible, but, citing recent developments in the science of stem cell-derived gametes, Sparrow argues that it may well become so, though he acknowledges are number of significant hurdles to its development. He also discusses a number of possible applications of the technology and calls for an ethical debate on these. The most controversial application would be in the creation of designer children. Consider the following case, which is a variant on one of the scenarios imagined by Sparrow:
Jack and Jill present to a fertility clinic. Jack provides a sperm sample, and fertility doctors harvest a number of eggs from Jill. These eggs are fertilized with Jack's sperm to create embryos, from which embryonic stem cells are derived. These stem cells are then induced to develop into eggs or sperm which are used to fertilise one another, and so on. The process is iterated numerous times, and at each stage, the embryos are genetically screened via pre-implantation genetic diagnosis. This screening is used to inform a process of selective crossing, so that, over several generations, the population of embryos evolves towards certain genetic dispositions desired by Jack and Jill (a disposition towards longevity, say). This process is aided by adding small amounts of genetic material from stem cell lines derived from other individuals. Eventually, doctors identify an embryo with almost exactly the desired combination of genes, and this embryo is implanted into Jill's womb and carried to term. A child, Jarvis, is born.
Cases like this raise numerous ethical issues, some of which are discussed by Sparrow and the seven commentators on his paper. However, they also raise an interesting conceptual question: would the users of such a technology be the genetic parents of the resulting offspring? Would Jack and Jill be the genetic parents of Jarvis?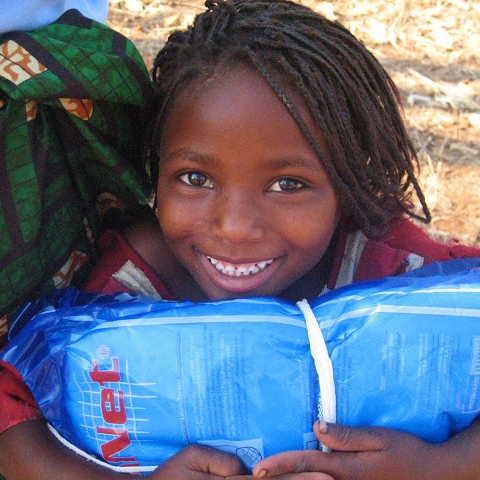 Like Prot – the lovable character played by Kevin Spacey in the underrated movie K-PAX – you're an intelligent benevolent extraterrestrial who has just been beamed to Earth.  Sadly, unlike Prot, you have no return ticket.  The good news for you is that just moments after hopping off of your beam of light, you found a briefcase stuffed with $3 million.  Being benevolent, and having concern for the inhabitants of Earth, you decide to give nearly all of this money to charity.  Being completely new to the planet, however, you do not yet have any special concern for anyone here – no friends, no loved ones.  Having this equal concern for everyone, you want simply to do the most good possible, and so you decide to give this money to the most cost-effective charities you can find.
Exit science fiction scenario.
One important difference between each of us and this Prot-agonist is that we do have friends and loved ones; we have rich shared histories with them, we care deeply about them, and, crucially, the level of concern we have for them is not on a par with the general concern we have for strangers.  If your fiancé were drowning in a lake to your north, and ten strangers were drowning in a lake to your south, and you could either rescue the one to your north or instead the ten to your south (but not all eleven!), you'd probably head north.  Whether this constitutes morally good behavior on your part is a matter of controversy among contemporary ethical theorists.  But let's assume the commonsense view that it's not wrong of you to save your fiancé over the ten others.  This degree of special partial concern is, we'll suppose, justified.
German MP Michael Hartmann was recently in the news because of his crystal meth use. The media was quick to compare Hartmann to other politicians who use other substances: the past marijuana use of Clinton and Obama, and the recent scandal around the crack addiction of Canadian mayor Rob Ford. The media also stresses that it is hypocritical that Michael Hartmann previously publicly opposed the use of cannabis. The media enforces the image most people have: all substance use is the same and equals addiction, low self-control and bad morals. Continue reading →
Intelligence and its heritability has been a popular topic in scientific communities and public discussions for long. Recent findings give new insight to the debate: one of the largest studies on genetic influence to intelligence and other behavioral traits turned up inconclusive findings, as Nature News reports in a recent article "Smart genes" prove elusive.
Existing literature on candidate gene associations is rich in studies that have been unable to replicate and findings have been based on "wishful thinking and shoddy statistics". According to an editorial in Behavior Genetics,
it now seems likely that many of the published findings of the last decade are wrong or misleading and have not contributed to real advances in knowledge. Continue reading →