Written by Neil Levy
The irony was palpable: mere hours after a group of MPs resigned from the Labour Party in part over allegations of anti-Semitism in the party, one of the breakaway MPs found herself accused of racism. On a BBC politics program, she described people from black, Asian and minority ethnic backgrounds as having a "funny tinge". Angela Smith's remark was widely condemned. Of course, such talk is unacceptable. However, it's a mistake to condemn her on its basis. Continue reading →
It is with great pleasure that we announce the finalists in the Oxford Uehiro Prize for Practical Ethics 2019, and invite you to the final presentation and reception.
The 5th Annual Oxford Uehiro Prize in Practical Ethics Final Presentation and Reception
HT19 Week 8, Wednesday 6th March, 4:30 – 5:45 pm.
The Presentation will be held in St Luke's Chapel, Radcliffe Observatory Quarter, Oxford OX2 6HT, followed by a drinks reception until 7:00 pm.
We are pleased to announce the five finalists for the Oxford Uehiro Prize in Practical Ethics and to invite you to attend the final where they will present their entries. Two finalists have been selected from the undergraduate category and three from the graduate, to present their ideas to an audience and respond to a short Q&A as the final round in the competition. Continue reading →
Written by Ben Davies
There's a story that's often told about the evolution of the doctor-patient relationship. Here's how it goes: back in the bad old days, doctors were paternalists. They knew what was best, and the job of the patient was simply to do as they were told and hopefully get better. Then, in part because of abuses of power, and in part because of cultural changes, a new model emerged. This model cast patients not as passive recipients of instruction, but as active, autonomous agents, put in charge of their own medical decisions. The doctor-patient relationship was remodelled, from a paternalistic relationship (doctor looks after patient's health) to a service relationship (doctor does what patient wants, within limits).
That story is almost certainly too simple to be true. But even histories that aren't wholly accurate can come to influence our culture and expectations. And the dominant assumption between both patients and medical professionals seems to be that our relationship will be cast on what is sometimes called the "informative model" (Emmanuel and Emmanuel, 1992), where the medical role is simply to provide the patient with empirical information, such as information about likely risks and outcomes.
Written by Stephen Rainey
If 'neurotechnology' isn't a glamour area for researchers yet, it's not far off. Technologies centred upon reading the brain are rapidly being developed. Among the claims made of such neurotechnologies are that some can provide special access to normally hidden representations of consciousness. Through recording, processing, and making operational brain signals we are promised greater understanding of our own brain processes. Since every conscious process is thought to be enacted, or subserved, or realised by a neural process, we get greater understanding of our consciousness.
Besides understanding, these technologies provide opportunities for cognitive optimisation and enhancement too. By getting a handle on our obscure cognitive processes, we can get the chance to manipulate them. By representing our own consciousness to ourselves, through a neurofeedback device for instance, we can try to monitor and alter the processes we witness, changing our minds in a very literal sense.
This looks like some kind of technological mind-reading, and perhaps too good to be true. Is neurotechnology overclaiming its prospects? Maybe more pressingly, is it understating its difficulties? Continue reading →
On the BBC News website this week, there is a feature on a pair of conjoined twins from Senegal who are currently living in Wales. They have an extremely rare condition – fused at the lower abdomen they have separate brains, hearts and lungs, but shared liver, bladder and digestive system.
The twins travelled to the UK to access medical treatment and surgery for their condition, however, the BBC reports that there is concern that both twins would not survive the surgery. The heart of one twin (Marieme) is weak, and the worry is that if she is separated she will die. Tragically, if the twins remain conjoined there is a fear that Marieme will still die, and her twin Ndeye will also not survive.
What should happen in this case? The twins' father, Ibrahima, is, according to reports, struggling with the terrible decision that he faces. It isn't clear at this stage what he will decide.
But what if he refused surgery? What should happen then? Continue reading →
The response  to reckless human experimentation has to go way beyond Dr He's dismissal. This is not merely a failure of compliance, Dr He failed to grasp the ethical principles and concepts he was vigorously espousing.  There will undoubtedly be more guidelines and laws on gene editing but we also need basic education of the next generation of scientists in what ethics is and why this kind of behaviour is wrong. This was not a failure of science, or even regulation, but ethics.
More important than He's fate is the future for those victims affected. The couples and babies will need world class medical management and counselling. The second couple carrying a gene edited pregnancy should have already been fully informed of and understood the risks to their fetus and given the free choice to continue or terminate their pregnancy.
Prof Julian Savulescu
Uehiro Chair in Practical Ethics
Director Oxford Uehiro Centre for Practical Ethics
University of Oxford
Visiting Professorial Fellow
Murdoch Children's Research Institute
And University of Melbourne

Written by César Palacios-González
It has been recently reported (link in Spanish) that a 32 year old Greek woman is 27 weeks pregnant with a child who was conceived after a mitochondrial replacement technique (MRT) – in this case Maternal Spindle Transfer (MST). If true this is really big news in terms of reproductive medicine and biotechnology, we are still waiting for data to be published. If successful, this would be just the third birth following a reproductive technique that mixes the DNA of three people (you will probably remember the big media buzz a couple of years ago about 'three parent babies'). This newest feat was achieved by a group of Spanish and Greek scientists; the clinical trial was carried out in Greece due to the fact that in Spain MRTs are not on the list of authorised reproductive techniques.
Before discussing what I consider to be the main ethical issue with this case, let us talk a bit about mitochondria and MRTs. Every human egg contains thousands upon thousands of mitochondrion. These tiny organelles have the really important task of producing the energy (in the form of ATP) that first the egg, then the developing embryo, and finally the human adult need to adequately function. It is thus not strange that when mitochondria do not work as they should the human body 'malfunctions'. And it is also not strange that mitochondrial dysfunction more significantly affects the organs that require the most energy, for example the brain and the muscles.
To understand, broadly, what can go wrong with mitochondria, we need to bear in mind two of their characteristics: a) that they have their own DNA, and b) that they are mostly solely maternally transmitted. Regarding the former, inside every nucleated human cell there is nuclear DNA (nDNA) and there is mitochondrial DNA (mtDNA).

Written by Dr Tom Douglas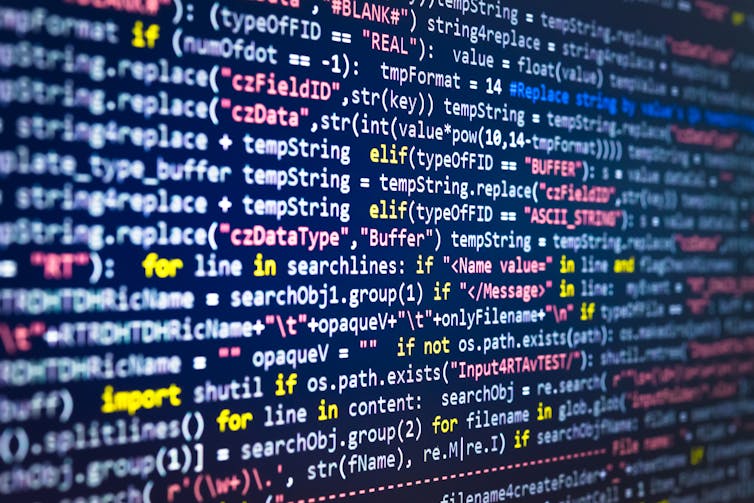 Our lives are increasingly affected by algorithms. People may be denied loans, jobs, insurance policies, or even parole on the basis of risk scores that they produce.
Yet algorithms are notoriously prone to biases. For example, algorithms used to assess the risk of criminal recidivism often have higher error rates in minority ethic groups. As ProPublica found, the COMPAS algorithm – widely used to predict re-offending in the US criminal justice system – had a higher false positive rate in black than in white people; black people were more likely to be wrongly predicted to re-offend.
Corrupt code.
Vintage Tone/Shutterstock
Written by Dr Rebecca Brown
In the mid-1990s, Joseph Overton, a researcher at the US think tank the Mackinac Center for Public Policy, proposed the idea of a 'window' of socially acceptable policies within any given domain. This came to be known as the Overton window of political possibilities. The job of think tanks, Overton proposed, was not directly to advocate particular policies, but to shift the window of possibilities so that previously unthinkable policy ideas – those shocking to the sensibilities of the time – become mainstream and part of the debate.
Overton's insight was that there is little point advocating policies that are publicly unacceptable, since (almost) no politician will support them. Efforts are better spent, he argued, in shifting the debate so that such policies seem less radical and become more likely to receive support from sympathetic politicians. For instance, working to increase awareness of climate change might make future proposals to restrict the use of diesel cars more palatable, and ultimately more effective, than directly lobbying for a ban on such vehicles. Continue reading →

By Doug McConnell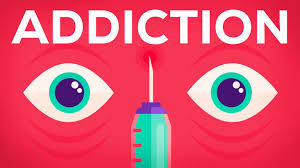 Chandra Sripada (2016) has recently proposed a conative self-expression account of moral responsibility which claims that we are responsible for actions motivated by what we care for and not responsible for actions motivated solely by other desires. He claims that this account gives us the intuitively correct answers when used to assess the responsibility of Harry Frankfurt's Willing Addict and Unwilling Addict. This might be true; however, I argue that it provides a counterintuitive assessment of real-world cases of addiction because it holds people struggling to recover morally responsible for their relapses. Continue reading →