Widespread corruption and racism in Mexico created extra hurdles for the development of Mexico's recently published federal guidelines for deciding who gets to access scarce medical resources (e.g. ventilators in the case of Covid-19). Dr César Palacios-González (Oxford), who helped develop these guidelines,  talks about these challenges.
Written by: Dr Amna Whiston
In this seminar (available on podcast), Professor Arthur Schafer discussed the ethical challenges involved in the Canadian euthanasia debate at the New St Cross Special Ethics Seminar (online). Professor Schafer, who has written extensively over the last thirty years about a range of topics that includes professional and bio-medical ethics, having been a long-standing proponent of the view that allowing people to die with dignity enriches our rights as humans, critically addressed the question of whether Canada is currently heading in the right direction regarding the legalization of medical assistance in dying.
Autonomy, as Professor Schafer reminds us, is one of the core Canadian values, and this is reflected through the public battle against the prohibition of assisted suicide.  Back in 1993, (Rodriguez v. British Columbia [Attorney General]), the majority of the Supreme Court of Canada urged that at that time there was no public consensus among Canadians that the autonomy interest of people wishing to end their lives is paramount to the state interest in protecting the lives of its citizens. In recent years, Canadian public opinion has undergone a significant shift in favour of the autonomy interest of irredeemably suffering patients who, with no hope of recovery, wish to end their lives with dignity. In June 2016 the Canadian Parliament passed a legislation bill legalizing medical assistance in dying, which has now become legally permissible in several American states (Oregon, Washington State and Montana) and in a number of European nations (the Netherlands, Belgium, Switzerland, and Luxemburg). Today more than two-thirds of Canadians support the new legislation which makes it legally permissible for doctors to help the terminally ill to end their lives. This fact, nonetheless, leaves open a more general question (beyond the Canada context) of whether constitutional rights should be settled by opinion poll.
In the UK we're past the peak of the coronavirus pandemic but new ethical issues are arising: the healthcare system is now under enormous pressure – it's working less efficiently than before (because of precautions to protect healthcare personnel), and there's an enormous backlog of patients whose treatments have been put on hold. Which non-Covid-19 patients should get treated first and who will have to wait?  Dominic Wilkinson, Professor of Medical ethics and Consultant in Newborn Intensive Care, sheds some light on this important question, and proposes a practical solution. (To watch with subtitles, press the 'YouTube' button in the video.)
by Roger Crisp
Utilitarianism is in the news. It was widely believed that the UK government's so-called 'herd immunity' strategy, which involved sacrificing the important interests of a relative few for the sake of benefits for the many, was motivated by a commitment to utilitarianism. Now several commentators around the world have suggested that decisions to ease lockdowns so as to 'open economies' can also be seen for similar reasons as utilitarian. Continue reading →
By Charles Foster

It has been a terrible few months for moral philosophers – and for utilitarians in particular. Their relevance to public discourse has never been greater, but never have their analyses been so humiliatingly sidelined by policy makers across the world. The world's governments are all, it seems, ruled by a rather crude vitalism. Livelihoods and freedoms give way easily to a statistically small risk of individual death.
That might or might not be the morally right result. I'm not considering here the appropriateness of any government measures, and simply note that whatever one says about the UK Government's response, it has been supremely successful in generating fear. Presumably that was its intention. The fear in the eyes above the masks is mainly an atavistic terror of personal extinction – a fear unmitigated by rational risk assessment. There is also a genuine fear for others (and the crisis has shown humans at their most splendidly altruistic and communitarian as well). But we really don't have much ballast.
The fear is likely to endure long after the virus itself has receded. Even if we eventually pluck up the courage to hug our friends or go to the theatre, the fear has shown us what we're really like, and the unflattering picture will be hard to forget.
I wonder what this new view of ourselves will mean for some of the big debates in ethics and law? The obvious examples are euthanasia and assisted suicide. Continue reading →
By Thomas Douglas, Jonathan Pugh and Lisa Forsberg
Governments worldwide have responded to the Covid-19 pandemic with sweeping constraints on freedom of movement, including various forms of isolation, quarantine, and 'lockdown'. Governments have also introduced new legal instruments to guarantee the lawfulness of their measures. In the UK, the Coronavirus Act 2020 gives the government new powers to detain individuals in order to prevent them from infecting others.
Interestingly, one measure that recent legislative changes in the UK leave off the table, at least for the time being, is the use of compulsory medical interventions—whether treatments or vaccinations. We surmise, however, that once treatments or vaccines for Covid-19 become available, there will be political interest in making them mandatory, since this may allow for the quickest and safest route out of the lockdown. In the case of vaccines, there will be a need to ensure that enough people are vaccinated to confer herd immunity. There may also be an argument for mandating vaccination of people who have contact with many others, such as teachers, retail staff and health care workers. In the case of treatments, we might hope that widespread use of anti-viral therapies will lighten the burden on the NHS by reducing the number of infected individuals who require intensive care. And there may be a need to ensure that people take the treatment even after their symptoms have resolved, to reduce their infectiousness.
From a legal point of view, there are clear barriers to compulsory treatments and vaccinations in the UK. The right of individuals with decision-making capacity to refuse any medical intervention that involves interference with their bodies is, for instance, robust and well-established in English law. This right persists even when the individual's reasons for refusing the intervention are bizarre, irrational, or non-existent, and when the refusal would certainly lead to her death. The individual's right to make her own medical decisions, and in particular to refuse interventions that interfere with her body, also enjoys robust protection in human rights law.
Continue reading →

Written by Alberto Giubilini
Wellcome Centre for Ethics and Humanities – Oxford Uehiro Centre for Practical Ethics
University of Oxford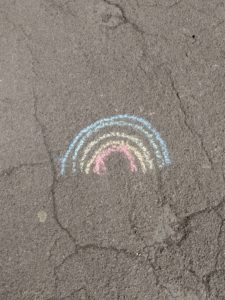 Main point:
Lockdown measures to contain the spread of COVID-19 have so far been compulsory in most countries. In the same way, use of contact tracing apps should be compulsory once lockdown measures are relaxed. And in the same way, vaccination should be compulsory once the COVID-19 vaccine is available.
We can think of the lockdown as a form of 'social immunization', of contact tracing apps as a form of 'technological immunization', and of course of vaccination as pharmacological immunization. The same reasons that justify compulsory lockdown also justify compulsion in the other two cases.
Applications are open to join our two June short courses on the ethics and philosophy of neuroscience, psychiatry, and mental health which will be run online this year.
For details and how to apply:
Written by Stephen Rainey
It is presently feared that 'lockdown' may be beginning to fray at the edges, as people tire of their restrictions. From the start of the emergency, discussion focussed upon the ability of the public to stay the course where restrictions were at stake. This neatly ignores the public's being ahead of the government in acknowledging the severity of the situation before the 23rd March announcement to restrict social freedoms. At any rate, concerns over policy effectiveness were addressed through faith in behavioural science (via 'Behavioural Insights', née 'The Nudge Unit'), and communications devices such as the repeated phrase, 'following the science'.
'Following the science' raises reasonable questions including, which science and why? In what sense 'follow'? To what degree? The idea of creating arguments 'from science' for any given policy is presumed sufficient as a motivation, or a reason for citizens to submit themselves to policy demands. However, given the expert basis for these arguments, it is not a safe bet that any given citizen will share the assumptions or knowledge base of the experts, let alone adopt them as straightforward reasons to alter their behaviour. Few people like to be told what to do without at least understanding what is being asked of them and why, so this can be a problem.