As many readers of this blog may know, in the last few years a "replication crisis" has caused intense soul searching in psychology – and particularly in social psychology. This crisis was sparked when several widely cited findings in psychology subsequently failed to replicate when tested by independent researchers (for some background see Earp and Trafimow's paper here). This is – of course – a substantial problem because it severely limits the confidence we can have in psychological findings. For social psychological research this problem may be even graver, given that many of the topics studied – e.g. attitudes, prejudice, political voting – have direct implications for policy making. If we cannot have confidence in our findings, social psychology is in very hot water indeed.
Catia Faria, PhD Candidate
Department of Law, Universitat Pompeu Fabra
In 2004, the Hunting Act banned fox hunting with dogs from England and Wales. More than ten years later, 80% of Britons still believe that it should remain illegal. Strictly speaking, the Act did not establish an absolute ban on fox hunting with dogs (or the hunting of other wild mammals) but rather a conditional prohibition, filled with many exemptions.
In spite of how loose the current law already is, Prime Minister David Cameron recently proposed a new relaxing amendment to the Act. If it had been approved, the change would have shown a complete disregard for the animals involved. It would have also deviated British law from the moral path followed by its own people. The plan to relax the ban has now been postponed. Not based on the strong moral reasons against it, but because conservatives realised they couldn't win the vote.
The only relevant discussion here is an ethical one: Is (fox) hunting an immoral practice? If so, shouldn't the government uphold the ban? It seems that no sound way of understanding ethics can leave room for the huge amount of harm caused by fox hunting. This is a practice whose only aim is to provide hunters with some entertainment. This would still be so even if we set aside the harm these animals suffer by being deprived of their lives. Even a minimally stringent moral view would consider it unjustified to cause such severe suffering to animals merely for the sake of trivial human interests.
At any rate, it's worth taking a look at the main arguments put forward by supporters of the amendment.
by Anders Sandberg and Ben Levinstein
Over the past week we have been subsumed by the intense, final work phase just before the deadline of a big, complex report. The profanity-density has been high, mostly aimed at Google, Microsoft and Apple. Not all of it was deserved, but it brought home the issue that designing software carries moral implications. Continue reading →
Not long ago the UK implemented an NHS surcharge – an extra fee that non-EEA nationals (Australia and New Zealand are also exempt) applying for leave to remain in the UK must pay. It costs £200 per year, and must be paid up front. So, for example, if you are applying for a work visa for 3 years, and you have a family of three, you must pay £1800 to cover the surcharge for you and your family (on top of other visa costs).
It is difficult to find much public discussion in the UK regarding this surcharge, outside of a few articles that recently noted that the surcharge is unlikely to do what we were told it would do – namely, benefit the NHS. (See here)
Is the surcharge a just policy? Continue reading →
Written by David Aldridge
Oxford Brookes University
 Recently a colleague offered in conversation that we should agree to disagree.  This led me to some observations about the role of agreement and disagreement in dialogue.  Some conversations involve a sort of perpetual agreement or mutual affirmation.  These are instances where we're really just 'shooting the breeze', and there's nothing much at issue between us.  We exchange the gnomes of accepted wisdom and nod.  Other exchanges are characterised pretty much by disagreement.  These are the situations where we talk at cross purposes, or talk past each other – we can't even seem to get started on the way in which the matter at hand needs to be interrogated.  Continue reading →
Suppose you are an altruistically minded person who is adamant about doing the most good you possibly can. If you are lucky enough to have a wide range of options, what career should you choose?
Two years ago, William MacAskill, President of 80,000 hours, a non-profit organisation focused on "enabling people to make a bigger difference with their career," suggested you steer clear of charity work and aim for Wall Street. He called this approach earning to give. A couple of days ago, MacAskill has published a blog post where he admits that heavily pushing for the idea of earning to give was "a marketing strategy," and that, although 80,000 hours did believe that "at least a large proportion of people" should become high-earners in order to donate more money, placing so much emphasis on this idea may have been mistaken. The 80,000 hours page on earning to give now reads: "This page was last updated in 2012 and no-longer fully reflects our views." MacAskill's current point of view is that only a "small proportion" of people should strive to earn to give. Continue reading →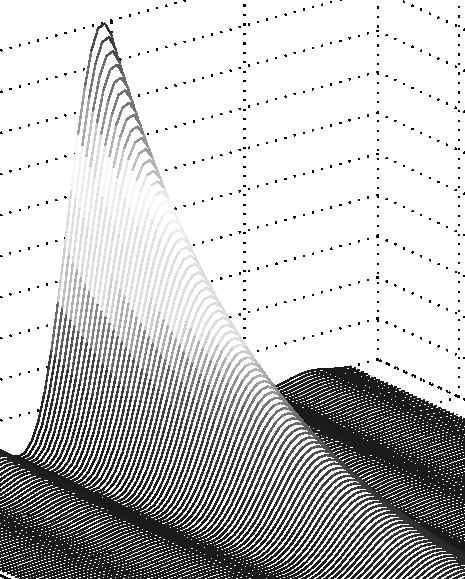 One argument against human enhancement is that it is cheating. Cheating others and oneself. One may be cheating oneself for various reasons; because one took the easy path instead of actually acquiring a certain capacity, because once one enhances one is no longer oneself, because enhancements are superficial among others. I would like to try to develop further the intuition that "it is not the same person any more". I will concentrate in forms of enhancement that involve less effort, are considered easier, or faster than conventional means because the cheating argument seems directed at them. In fact, most forms of non-conventional technological enhancements being proposed seem to be easier routes towards self-improvement. I will also explore how my considerations might mean trouble for any type of disruptive technology besides radical human enhancement, such as superintelligence or whole-brain emulation. Continue reading →
Regular readers of this blog will be familiar with my argument for legalising doping in sport, aiming to focus resources on harm reduction rather than zero tolerance. Key safeguards in this approach are (1) doping carried out under the supervision of a doctor, and (2 ) checks on athletes to ensure they maintain normal physiological ranges of relevant parameters.
Many commentators consider this approach unrealistic. But as the world's elite riders commence the Tour de France 2015, it appears that they will be riding under something very close to that vision.
In March this year, the Cycling Independent Reform Commission published a report into current doping practices. It concludes that doping is still prevalent, with estimates from those in the sport ranging from 20 – 90% of athletes participating in doping.
However, two mechanisms within anti – doping policy, the Athlete Biological Passport, and the Therapeutic Use Exemption, appear to be functioning effectively as regulators on doping behaviour: enhancing its safety and limiting its impact, without preventing its use outright.
by Dominic Wilkinson @Neonatalethics
In California, in the last week, there have been further motions in a long running lawsuit relating to a brain-dead child. Oakland teenager Jahi McMath died after a tonsillectomy in December 2013. However, her parents rejected the medical diagnosis of brain death, and despite a Californian court providing judicial backing for doctors' determination, organized for her to have a tracheostomy and be transferred to another medical facility. More than 18 months later it appears that Jahi's heart is still beating and she is still connected to a breathing machine somewhere in New Jersey. Continue reading →