By Luke Davies
Follow Luke on Twitter.
A recent article in the New York Times has advocated extending the notion of personhood, and the rights associated with that status, to dogs. Gregory Burns, the author of the article, argued for this position on the basis of the structural and functional similarity between the caudate nucleus of dogs and humans. The caudate nucleus, Burns tells us, is that part of the brain responsible for our feeling of anticipation of things we enjoy. More than this, the activity of the caudate nucleus is so consistent in MRI scans that he claims we may be able to use our monitoring of its activity to predict our tastes for certain things (he lists music, food and beauty). Importantly for Burns, activity in the caudate increased in dogs in response to positive stimulus: a gesture signaling food, or the appearance of the owner. The tentative conclusion to these findings is that the MRI images signal the possibility of canine emotion. Burns makes clear that without the capacity to communicate with us, which dogs certainly do not possess, the findings are still quite limited.  However, he views the existence of emotion as sufficient for personhood, and personhood as sufficient for being a possessor of rights. This leads him to conclude that dogs should be recognized as having the rights persons have.
Though there is good reason to doubt the argumentative moves Burns makes in his short article, that's not what I'd like to do here. (A Letter to the Editor sent to the NTY regarding the article warns, for example, against assuming that complex emotional states–such as love, which Burns mentions–can be reduced to physical states. This alone should give us pause before asserting any larger similarities between human and canine consciousness.)  Rather, I would pose a question that came to me after reading the article: Is it possible that the rights animals possess have a different function the rights humans possess?  Continue reading →
In her first Winchester Lecture, 'Who Turned the Trolley?', presented in Oxford on 21 October, Frances Kamm discussed some of the recent views of Judith Thomson on so-called trolley cases.  Continue reading →
The Winchester Visiting Lecturerships were established in 1995 for the purpose of inviting visiting lecturers in the fields of International Relations, History, Philosophy, Religion, Theology or Law. We are grateful to the committee for this opportunity to bring Professor Frances Kamm to Oxford for this series of two lectures October 21 – 22, 2013.  
Over the series, Frances Kamm considered a kaleidoscope of cases in which one innocent person must be killed to prevent 5 innocent people being killed. She argued in some situations, killing one is permissible to prevent 5 other people being killed, yet in other cases it is impermissible to kill one to save 5. Or so go her intuitions. She points to what she finds are morally relevant considerations that distinguish permissible from impermissible killing.
The most straight forward case of impermissible killing, and the one in which she and many others have a clear intuitions, is Transplant.
In Transplant, a doctor contemplates killing one innocent person and harvesting his/her organs to save 5 people with organ failure. This is John Harris' survival lottery.
But this is a dirty example. Transplant imports many intutions. For example, that doctors should not kill their patients, that those with organ failure are old while the healthy donor is young, that those with organ failure are somehow responsible for their illness, that this will lead to a slippery slope of more widespread killings, that this will induce widespread terror at the prospect of being chosen, etc, etc
A better version of Transplant is Epidemic.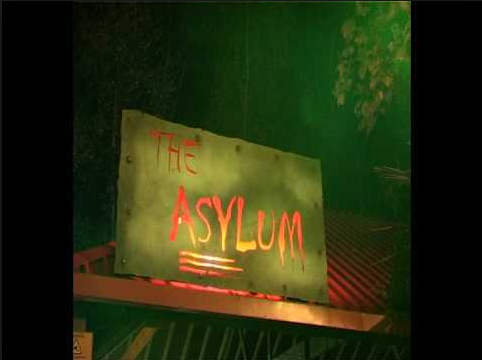 There has been much discussion this week about whether Thorpe Park's 'Asylum' maze perpetuates the stigma that sometimes surrounds mental illness. The live action horror maze is an attraction that has opened for Halloween for the last eight years. Replete with special effects, its interior is set up to look like the intermittently-lit corridors of a dilapidated hospital. As the maze-goers try to find their way through the corridors, actors dressed as 'patients' jump out, scare and chase them until they find the exit. You can get a sense of the maze here.
Polls have been set up to gauge the public response to the maze and petitions started in an attempt to get Thorpe Park to close it down. Having set up a poll on Twitter, Paul Jenkins, the chief executive officer of the charity Rethink Mental Illness has been quoted as saying 'While of course there's nothing wrong with a bit of Halloween fun, explicit references to 'patients' crosses a line and reinforces damaging stereotypes about mental illness.' Continue reading →
Press Release: British Medical Journal Head to Head: Should athletes be allowed to use performance enhancing drugs?
Stories about illegal doping in sport are a regular occurrence. On bmj.com today, experts debate whether athletes should be allowed to use performance enhancing drugs.
Professor of ethics Julian Savulescu, from the University of Oxford, argues that rather than banning performance enhancing drugs we should regulate their use.
He points out that, since Ben Johnson in 1988, only 10 men have ever run under 9.8 seconds – and only two (including Usain Bolt) are currently untainted by doping. "The zero tolerance ban on doping has failed," he says. "It is time for a different approach."
He argues that regulation could improve safety and says "we should assess each substance on an individual basis" and "set enforceable, fair, and safe physiological limits."
He acknowledges that, if a substance came to dominate or corrupt performance, there would be good reason to ban it. But says, if a substance allows safer, faster recovery from training or injury, "then it does not corrupt sport or remove essential human contribution."
And he dismisses the argument that allowing elite athletes to take drugs under medical supervision will encourage children and amateurs to imitate their heroes, pointing out that amateur doping "is already happening in an unsupervised manner."
"Over time the rules of the sport have evolved," he says. "They must evolve as humans and their technology evolve and the rules begin to create more problems than they solve. It is time to rethink the absolute ban and instead to pick limits that are safe and enforceable."
But hospital doctors, Leon Creaney and Anna Vondy believe this would lead to escalating use and call for tougher enforcement.
"The argument against doping in sport is moral, not medical," they write.
"Athletes who wanted to live a healthy existence would be pushed out altogether. Soon, the only competition that would matter would be the one to develop the most powerful drugs, and athletic opponents would enter into an exchange of ever escalating doses to stay ahead of each other."
They warn that, in some nations, "we might see a return of the state sponsored doping programmes of the 70s and 80s" and say without the anti-doping programme "the use of performance enhancing drugs would expand exponentially and filter deeper into our society."
Legitimising performance enhancing drugs in elite and professional sport would also change the message sport sends to society, they add. "Would a bioengineered athlete be able to inspire in the same way?"
They dismiss the argument that because we will never be able to catch every cheat, we should give up trying, saying the answer is "to make the anti-doping system more effective."
If testing was ubiquitous, they say, "it would be virtually impossible to evade detection, and the equilibrium would be reset in favour of not cheating."
And if a first offence led to a lifetime ban, "the risks involved would become much greater, such that fewer people would take the gamble of getting caught in the first place," they conclude.
Contacts:
Professor Julian Savulescu, Uehiro Chair in Practical Ethics & Director, Oxford Centre for Neuroethics, University of Oxford, UK
Tel: +44 (0)1865 286 888
Email: Julian.savulescu@philosophy.ox.ac.uk
Leon Creaney, Trauma and Orthopaedics, University Hospital Birmingham, UK
Email: leoncreaney@hotmail.com
Imagine you have been set the following trolley problem by a villain. There is a central track, called CONTINUE. If you do nothing, the trolley will continue down this track, and kill whomever is at the end of it, then stop.
Part way along the line, there is a junction, with a lever. If you pull that lever, then the trolley will go down one of two tracks—STOP and LOOP. If it goes down STOP, then it stops, killing whoever is at the end of the line (if anyone).
If it goes down LOOP, it returns to the start of the track, killing whoever is on LOOP, and leading to the trolley returning to the junction. The lever determining which way the trolley will go is probabilistic, and the villain controls the probabilities.
The villain also controls how many people are tied to the tracks, and which tracks they are tied to. Importantly, if the trolley goes down LOOP, killing whoever is on there, then the villain will replace those victims with fresh ones (for the moment we'll assume that he does so with the same number).
This lecture animated by a concern that deontological theorists have trouble accommodating ignorance and uncertainty into our theories, developed a broadly deontological approach to iterated, probabilistic decision problems like this one.
Are things really getting better? Well, the answer is a resounding 'yes' if you're a monetary consequentialist (i.e., think all that matters is maximizing the amount of monetary resources in the world).  A group of 21 economists plus one Bjørn Lomborg have a new book coming out soon that will survey 10 pressing global problems such as health, air pollution and gender equality in the world from 1900 to 2050.  According to Lomborg's précis, they have found that on most of the dimensions, things are improving (only biodiversity is identified as having gotten worse), and the positive trends are expected to largely continue.  This will come as some relief to those bemoaning recent political, environmental and humanitarian crises.  But don't break out the champagne just yet – their analysis evidently relies on a crude GDP-centric measurement tool that obscures a number of crucial issues.  Continue reading →
By Luke Davies
Follow Luke on Twitter.
Recently in Illinois, a woman, Colette Purifoy, has been denied a marriage license because her fiancé, John Morris, who is in a vegetative state, cannot sign the marriage form and consent (Find the story here, here, here, and here). In 2009, just before the surgery during which his anoxic brain injury was inflicted (leaving him in his current, unresponsive condition), Morris proposed to Purifoy for a second time. She said 'Yes', also for the second time. The couple has been together for 38 years, but hasn't been able to marry as a result of financial and family commitments. Continue reading →
"Electroceuticals", or therapies utilising electricity, are nothing new and range from the widely accepted defibrillator/ pace makers to the more controversial electric shock therapies like ECT sometimes employed to treat severe depression.
But a recent article in Nature argues that these are just a small, crude sample of what electroceuticals may be able to offer in the future. Universities and pharmaceutical companies are researching a wide range of therapies based around electrical stimulation, promising benefits (in the long term) as diverse as mind-controlled prosthetic limbs to a treatment for anorexia. Transcranial Electric Stimulation (TES) is delivering some promising results in depression and treatment of learning disabilities.
Not only is the research potential there, but it appears that the funding is too. Nature report that GlaxoSmithKline are funding 40 researchers to pursue research in this area, amongst other initiatives to kick start electroceutical development. And earlier this year, the US invested $110 million from 2014's budget for the "Brain Research through Advancing Innovative Neurotechnologies (BRAIN) Initiative". At the same time, over in Europe, work has commenced on a 10 year, billion pound 'Human Brain Project, bringing together 135 institutions to try to map parts of the human brain via computer simulations.
We may be starting out on the track for the "holy grail" of neuroscience: strategic control of single neuronal activity. This is, apparently, one of GSK's goals.
With that level of control, we could finally reach the realms of science fiction: where the mind and therefore the person is under external control. Freedom might be annihilated.
We would face confronting questions over authenticity and identity. There would be alienation between the pre-existing person and their subsequent brain activity.
Burgess' A Clockwork Orange is a graphic illustration of a common objection to enhancement, the erosion of freedom. TES at present does not appear to represent a major threat to freedom, but it is one of a family of technologies that could one day be used for effective mind control.