As illustrated by several recent events, Mexico suffers from a lack of security.  The country holds the world record in kidnappings, with an estimated number of 123,470 people kidnapped just in 2013. In August 2014, the official number of missing people was 22,320.  Citizens are fed up and are demanding security, perhaps the most basic good a government should provide.  I'll here discuss what appears to me to be one philosophical mistake about the value of security for people.  It's useful to observe and avoid this mistake, since it pertains to wide range of practically important choices (which I'll mention at the end).
Announcement: Oxford Uehiro Prize in Practical Ethics, open to all students at Oxford University
Graduate and undergraduate students currently enrolled at the University of Oxford in any subject are invited to enter the Oxford Uehiro Prize in Practical Ethics by submitting an essay of up to 2000 words on any topic relevant to practical ethics. Two undergraduate papers and two graduate papers will be shortlisted from those submitted to go forward to a public presentation and discussion, where the winner of each category will be selected.
The winner from each category will receive £300, and the runner up £100. All four finalist essays will be considered for publication in the Journal of Practical Ethics. Continue reading →
Much of the discussion about biomedical enhancements is about arguing whether some biomedical enhancement would, or would not be a good, ethical, or efficient means for enhancing a particular human characteristic. In this blog and in other bioethical literature bioethicists discuss the proposed effects that biomedical enhancements would have, for example, to intelligence and other cognitive capacities, empathy, sunny mood, altruism, sense of justice, or to halting climate change. The list is extensive and endless. The discussion on efficacy, ethics, justice, and human nature is an important part of the whole philosophical debate, as is the discussion about the limits of philosophy, reality, and science fiction. However, an important point that might be in need of emphasis would be to take under inspection the very concepts that are the target of enhancement. What do intelligence, sunny mood, altruism, sense of justice, and the-characteristics-that-prevents-us-halting-climate-change really mean?
If the target characteristics are looked at carefully, it seems that much of the discussion can be described as a form of language bewitchment where conceptions of the human language and conceptions of the empirical science of biology are mixed. Just because the human language includes conceptions such as intelligence, altruism, sunny mood, criminal, and sense of justice, it does not mean that there would be any corresponding concrete physical entities to these conceptions.
Two months ago today in Mexico, on September 26, María de los Ángeles Pineda, wife of the former mayor of Iguala, José Luis Abarca, prepared to give a speech in which she was to report on her work as president of the local public institution dedicated to social assistance (DIF). At the same time, a group of students from the Normal School Ayotzinapa—an institution well known for its tradition in political resistance—were on their way to Iguala (apparently, in buses they had hijacked) to protest government education reforms. The mayor, afraid that the students might interfere with his wife's speech and jeopardize her aspirations to become the next mayoress, gave orders to the police to stop them. In a series of vicious clashes with the police, six people including three students were killed (one had his eyes torn out and his face flayed to a skull), and 43 students disappeared.
According to the reconstruction of the facts provided by the Attorney General of Mexico, the 43 students were loaded on a pickup truck and driven to the nearby Cocula, where they were handed over to a drug gang known as Guerreros Unidos (Warriors United). As reported by three arrested members of this group, the students were then killed and burned (some of them still alive) on a pyre. It appears that both José Luis Abarca and his wife were members of Guerreros Unidos, that the mayor used public funds to transfer between 2 and 3 million pesos a month to the criminal group (roughly between  £90,000 and £140,000), and that he had previously assassinated one of his political enemies.
In one of the mass protests that have taken place since the students went missing, a sign was painted in Mexico City's main square that read: "It was the State." A photo of the sign circulated widely on the Internet, and the phrase became a viral hashtag in social networks. In response, Mexico's Attorney General said that "Iguala is not the Mexican State."
Was it the State?
Guest Post by Joseph Bowen
Joseph is a BPhil Student studying at Oxford University.
Following a surprise inspection of Colchester General Hospital by the Care Quality Commission (CQC) on Friday 14th November, it was reported that inspectors had found that some patients ("elderly people, some [suffering from] dementia") had been inappropriately restrained, and/or sedated without consent, and that 'Do Not Resuscitate' (DNR) notices were being disregarded. What struck me about this case is that, while all are horrible practices, the DNRs being ignored seemed worse than the inappropriate restraint and sedation without consent. Continue reading →
Imagine that you have been left a large legacy, and would like to donate it to a charity, with a view to doing the most good possible.
It's natural to think that one set of charities you should consider are those which cheaply save people's lives, and perhaps particularly young people's lives. For then you can count the good in the rest of those people's lives as a good you've brought about. Continue reading →
Dominic Wilkinson @NeonatalEthics
In the news this morning, the NHS has released data on individual surgeons' performance, so called "surgeon report cards". This represents the latest move towards increased transparency and accountability in the National Health Service. Elsewhere in the media today, there are numerous reports of the UK couple who were apparently charged £100 after posting a negative hotel review on an online website.
These parallel stories highlight one concern about certain types of health accountability: sensitivity to the negative impact of reviews (or poor performance figures) could lead to harmful changes in behaviour. For surgeon report cards, one frequently cited concern is that publishing report cards could lead surgeons to avoid high-risk cases. If surgeons choose patients with lower risk of dying, they will potentially end up with a better report card. However, then the results would be misleading (it would be the equivalent of someone getting a higher mark by choosing to sit an easier test). More worrying, it may mean that some high-risk patients are unable to access surgery.
Should we be worried about the negative effect of report cards on surgeons behaviour? Continue reading →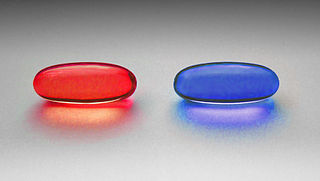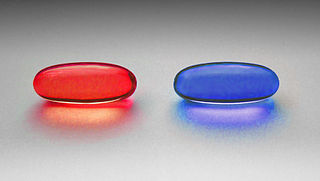 Suppose you want to enhance your cognition. A scientist hands you two drugs. Drug X has at least 19 controlled studies on the healthy individual showing it is effective, and while a handful of studies report a slight increase in blood pressure, another dozen conclude it is safe and non-addictive. Drug Y is also effective, but it increases mortality, has addiction potential and withdrawal symptoms. Which one do you choose? Great. Before you reach out for Drug X, the scientist warns you, "I should add, however, that Drug Y has been used by certain primitive communities for centuries, while Drug X has not." Which one do you choose? Should this information have any bearing on your choice? I don't think so. You probably conclude that primitive societies do all sort of crazy things and you would be better off with actual, double-blind, controlled studies.
Now what if I told you that, regardless of your interest in cognitive enhancers, you have been choosing Drug Y over and over, day after day, for several years? Continue reading →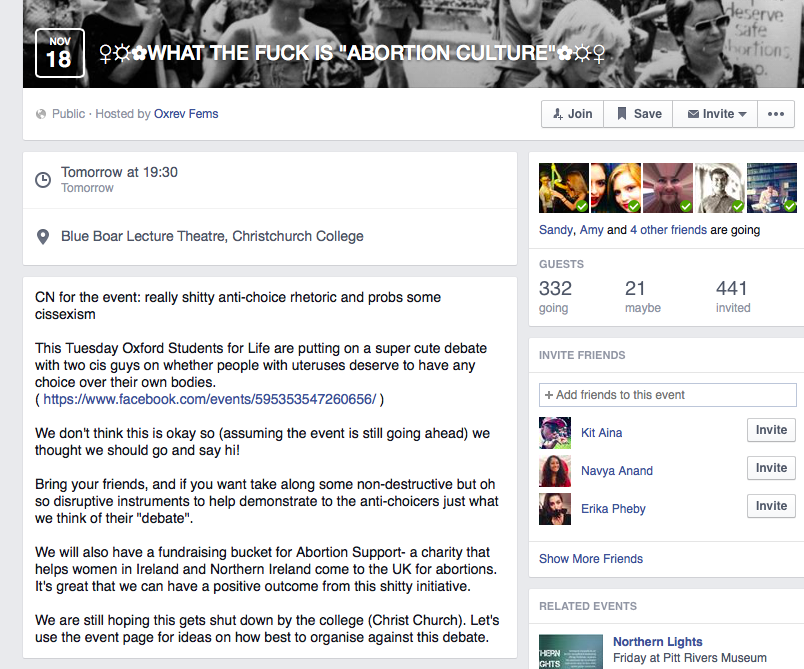 Feminists are kicking up quite a storm in Oxford at the moment. Oxford Students for Life have organized a debate on abortion to happen tomorrow (the 18th November, 2014), which has inspired some rather troubling attacks. Now, Oxford feminists ('WomCam') are generally rather intolerant of any pro-life rhetoric (or, indeed, anyone that disagrees with them), but what has really got their goat this time is that the debate is between two men.
"It is absurd to think we should be listening to two cisgender men debate about what people with uteruses should be doing with their bodies. By only giving a platform to these men, OSFL [Oxford Students for Life] are participating in a culture where reproductive rights are limited and policed by people who will never experience needing an abortion."