In deciding whether or not to prosecute, the Crown Prosecution Service (CPS) applies a two-stage test. The first stage is the evidential stage: is there a realistic prospect of conviction? The second stage is the public interest stage: is it in the public interest to prosecute?
In the well-publicised case of the Labour Peer Lord Greville Janner the CPS has decided, in relation to a number of very serious sexual offences, that the evidential test has been passed. However, four expert clinicians, two instructed by the CPS and two instructed on behalf of Lord Janner, are in unanimous agreement that Lord Janner suffers from a degenerative dementia that is rapidly becoming more severe. He could not engage meaningfully with any trial process. There is no prospect of recovery, and no risk of future offending.
The CPS has decided that a prosecution would not be in the public interest. It has published detailed reasons. Continue reading →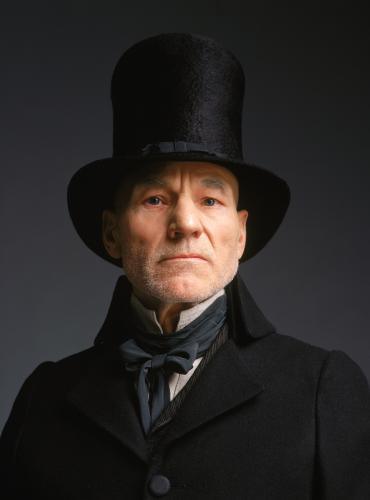 Could the fact that someone is more scroogelike – less willing to sacrifice for the sake of doing good – entail that morality is less demanding for her?  The answer to this question has important implications for a host of issues in practical ethics, including issues surrounding adoption, procreation, charity, consumer choices, and self-defense.
The first study in which the DNA of human embryos was intentionally modified has been published in the journal Protein & Cell, released on Saturday. This research is significant because it may be an important step toward a world where we are free from genetic disease. However allegations that Nature and Science refused to publish this research on ethical grounds are concerning.
The Director of the Oxford Uehiro Centre for Practical Ethics Professor Julian Savulescu has called on Nature and Science to clearly explain their editorial decisions in relation this study.
"If these studies were rejected for ethical reasons we need to know what these reasons are." Professor Savulescu said.
"There was absolutely no potential for this research to directly result in the birth of a modified human and it is unclear how the study could have harmed or wronged anyone.
Nature should explain why it deems this research ethically problematic, and yet publishes other controversial research, involving viruses, with the potential to directly kill millions of people." Continue reading →
Chris Gyngell and Julian Savulescu
Human genetic modification has officially progressed from science fiction to science.  In a world first, scientists have used the gene editing technique CRISPR to modify human embryos. While the study itself marks an important milestone, the reason it is truly extraordinary is the scientific community's reaction to it. In refusing to publish this study on ethical grounds, the world's two leading science journals Nature and Science, appear to be demonstrating a lack of clear and consistent thinking on ethical issues. Continue reading →
Oskar Groening – the so-called 'Bookkeeper of Auschwitz' who counted money taken from prisoners – is now on trial in Lueneberg. Some philosophers suggest that our moral assessment of people like Groening should take into account his 'bad luck' in having the opportunities he was offered to join the SS in 1942, and so on.
By Emilian Mihailov
Cross posted on the CCEA blog
Why should animals have the same moral standing as humans?
Ask yourself on what basis human beings claim to have moral standing.  I think the best way to understand this is in terms of the relation between something's being good-for-someone and something's being just plain good.  When we say that something is just plain good (not in the evaluative sense of a good this-or-that, like a good teacher, a good knife, or a good person, but in the sense in which an end or a life or a state of affairs is good) we mean that it is worth pursuing or realizing: that there is reason to bring it about.  Now, most of us believe that various things are good-for ourselves or for our loved ones, and we suppose there is reason to bring those things about, to make them happen, unless we see that they are bad for others.  That means that we claim that the things that are good-for us (and those whom we care about) are just plain good, as long as they are compatible with the things that are good-for others.  But why?  Why should I think that the fact that something is good-for-me (or for anyone) is a reason to bring it about?  I think there is no further reason: I treat it as something that is just plain good simply because it's good-for-me.  In treating what is good-for-me in that way, I am claiming to be what Kant called an "end-in-itself," or rather this is one aspect of making that claim.  But of course I don't claim to be an end-in-itself because I'm me in particular: rather, it's simply because I am the sort of being for whom things can be good or bad. That means that when I pursue my own ends, I in effect commit myself to a principle we might formulate this way:  "The things that are good-for-anyone for whom things can be good or bad are good, unless they are bad-for-others."   Animals fall under that principle:  things can be good-or-bad-for-them in the same sense that they can be good or bad for us.  Their good matters in the same way that ours does.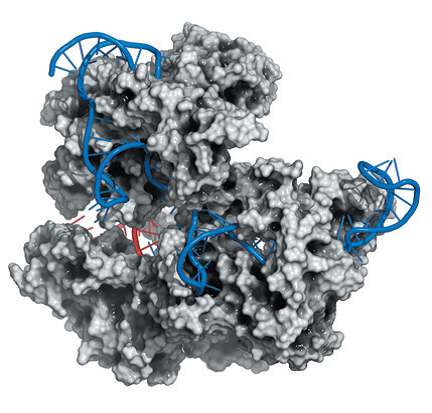 Darlei Dall'Agnol
 The British Parliament has, recently, passed Act 1990 making possible what is, misleadingly, called "three parents babies," which will become law in October 2015. Thus, the UK is the first country to allow the transfer of genetic material from an embryo or an egg that has defects in the mitochondrial DNA to generate a healthy baby. As it is perhaps known, a defect in the mitochondrial DNA causes several genetic disorders such as heart and liver failure, blindness, hearing loss, etc. Babies free from these genetic problems are expected to be born next year. This is good news and shows how science and technology can really work for human benefit.
This procedure raised several concerns, but also revealed confusion and misunderstandings in public debates. There was the fear of opening the way to Nazi practices considered intrinsically immoral. This is certainly not the case since the prevention of mitochondrial defects does not, strictly speaking, involves any gene editing, which is a different kind of genetic engineering.[1] Now, embryo editing, which will be illustrated soon, does divide scientists and ethicists and needs further public debate. I will here present some real ethical concerns relating to embryo editing and to comment on the recent call, published by Nature, for a moratorium on the germline experiments. Continue reading →
Written By Professor Jeff McMahan
On this day in the US, around thirty people will be killed with a gun, not including suicides.  Many more will be wounded.  I can safely predict this number because that is the average number of homicides committed with a gun in the US each day.  Such killings have become so routine that they are barely noticed even in the local news.  Only when a significant number of people are murdered, particularly when they include children or are killed randomly, is the event considered newsworthy.
Yet efforts to regulate the possession of guns in the US are consistently defeated. Continue reading →
Practical ethicists have become increasingly interested in the potential applications of neurointerventions—interventions that exert a direct biological effect on the brain. One application of these interventions that has particularly stimulated moral discussion is the potential use of these interventions to prevent recidivism amongst criminal offenders. To a limited extent, we are already on the path to using what can be described as neuro-interventions in this way. For instance, in certain jurisdictions drug-addicted offenders are required to take medications that are intended to attenuate their addictive desires. Furthermore, sex-offenders in certain jurisdictions may receive testosterone-lowering drugs (sometimes referred to as 'chemical castration') as a part of their criminal sentence, or as required by their conditions of parole.
On 13-14th April, a workshop (funded by the Wellcome Trust) focussing on the moral questions raised by the potential use of neuro-interventions to prevent criminal recidivism took place at Kellogg College in Oxford. I lack the space here to adequately explore the nuances of all of the talks in this workshop. Rather, in this post, I shall briefly explain some of the main themes and issues that were raised in the fruitful discussions that took place over the course of the workshop, and attempt to give readers at least a flavour of each of the talks given; I apologise in advance for the fact that I must necessarily gloss over a number of interesting details and arguments. Continue reading →