1. The fact that you disagree with the author's conclusion is not a reason for advising against publication. Quite the contrary, in fact. You have been selected as a peer reviewer because of your eminence, which means (let's face it), your conservatism. Accordingly if you think the conclusion is wrong, it is far more likely to generate interest and debate than if you agree with it.
2. A very long review will simply indicate to the editors that you've got too much time on your hands. And if you have, that probably indicates that you're not publishing enough yourself. Accordingly excessive length indicates that you're not appropriately qualified. Continue reading →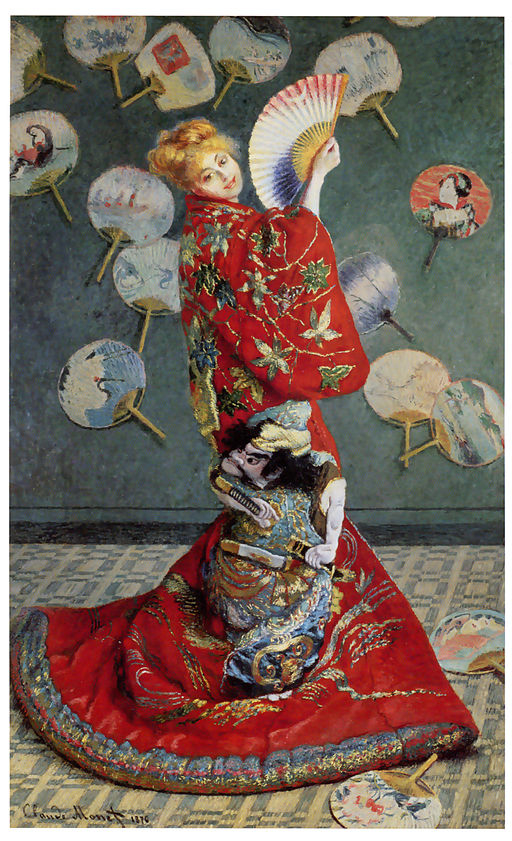 By Kei Hiruta
'STOP ORIENTALISM'. So says the banner of the protest group, 'Stand Against Yellow Face' (SAYF), campaigning against a weekly event at the Museum of Fine Arts (MFA) in Boston. The event, called 'Kimono Wednesdays', originally encouraged museum visitors to 'interact' with Claude Monet's 'La Japonaise' by trying on a replica of the kimono that the artist's French wife wears in the painting. Immediately after the opening on 24 June, however, the event attracted the charges of Orientalism, racism, cultural appropriation and so on, resulting in MFA's announcement that visitors would no longer be able to put on the replicated kimono, though the display would continue until the end of July (See, e.g. here, here and here). Unsatisfied, SAYF demands a formal apology and the complete closure of the event itself. The group has also been channelling the protest into a larger advocacy, mobilising familiar online tools such as Twitter, Facebook and Tumblr.
The outcry provoked a considerable backlash, yielding impassioned mutual accusations between protestors and counter-protestors. To break the stalemate, this post aims to challenge the presumption that both sides – those asserting 'This is Orientalist!', and those insisting 'This is NOT Orientalist!' – appear to share. I would like to show that the fact that 'Kimono Wednesdays' may reasonably be considered Orientalist is not by itself sufficient to establish the wrongness of the event.
Let me begin with an uncontroversial observation. In Japan today, we wear kimono only on special occasions such as weddings and seijin-shiki (celebrating the 20th year of birth). We wear lighter traditional clothes, for example, yukata, more frequently; but we do so, again, on special occasions such as a weekend trip to onsen (hot spring) and an evening out for a summer festival. In our daily lives we wear something less exciting, depending on our preferences and income levels: Prada, Paul Smith, Uniqlo and Primark. An average businessperson in Japan may have the opportunity to wear kimono every decade or two, but he or she wears a suit from Monday to Friday. If culture is a sum of the lived experiences of its participants, wearing kimono is not exactly a part of our culture any longer – not, at any rate, as Uniqlo and Primark are.
Yukio Mishima, best known for his novel The Temple of the Golden Pavilion, if not for his act of seppuku suicide in 1970, was one of the most perceptive writers to comment on this issue. In his column 'On Clothing', published in 1969, he observed that wearing kimono was no longer a part of the Japanese way of living. He saw something superficial and inauthentic to the kimono revival occurring in the country in the 1960s. He wrote: 'recently […] kimono seems to be adopted in terms of a new fashion, in terms of a renewed interest in something exotic. It is not a part of the rooted, ancient custom that it once was. […] Women no longer remember as part of their general education how to wear kimono by themselves […]. Men, too, have lost their natural, customary familiarity with kimono; they now wear it pretentiously, as it were, as a gesture to resist or surpass the convention of the age'.[i]
Mishima's insight deserves the attention of those commenting on 'Kimono Wednesdays'. On his account, which I share, even in the Japan of the late 1960s, kimono could not be worn without a doze of what we today call Orientalist fantasy. If those taking selfies in front of Monet's 'La Japonaise' in Boston in 2015 are orientalists, so were the Japanese men and women who joined the kimono revival in Tokyo in 1969. The difference is one of degree, not kind. And the degree is not great, either, because both groups of people are moderns, who can no longer claim an unbroken cultural linage from the past. One could of course argue that modernity itself was imposed on Japan by Western imperialists beginning with Commodore Perry with his proto-neo-liberal gunships. This ostensibly anti-imperialist view, however, disguises a historically inaccurate and morally condescending paternalism, implying that the nation modernised itself without an exercise of collective agency. The truth is that the nation has, sometimes reluctantly and yet at other times enthusiastically, embraced modernity. If we no longer remember how to wear kimono, it is in no small measure due to the decisions that the Japanese themselves have made at least since 1868.
The decline of the habit of kimono dressing, as Mishima also noted, was not and could not be a standalone loss. It entailed a loss of other, organically connected cultural ingredients, including the traditional class division and sexual hierarchy. In this respect, the disappearance of kimono dressers from the streets of Tokyo, Osaka, etc. is comparable to the disappearance of non-human creatures from modernised areas of the country. As significant decrease in the population of butterflies indicates a loss of their entire habitat, the disappearance of kimono dressers indicates a loss of the old Japan and its way of life that inspired nineteenth-century Japonisme.
As is well known, Mishima himself considered the modern Japanese society in which he found himself absurd, ugly and even grotesque, and half-seriously fancied a return to a pre-Meiji world of yesterday. Yet he had the candidacy to acknowledge the moral gain accompanying the aesthetic loss, though the artist, always willing to subordinate non-aesthetic values to aesthetic ones, denied that the former outweighed the latter. He thus said, in his characteristically dark, mocking and aphoristic tone: 'I think the time when women were always crying was wonderful!' Those of us who do not share his aestheticism are entitled to weigh moral and aesthetic values differently. We ought to be glad that we no longer live in a time when women in exquisitely beautiful kimono 'were quietly weeping, always, somewhere in the house'.[ii] Perhaps, we should be glad that kimono can no longer be worn anywhere without a dose of Orientalist fantasy.
It is a curious fact about our contemporary culture that, in places like Boston at least, the wrongness of Orientalism is considered so self-evident that those commenting on 'Kimono Wednesdays' have largely focused on whether the event is Orientalist, sidestepping harder questions as to specifically what is wrong if the event is Orientalist and (assuming, for the moment, that it is indeed Orientalist) whether the wrongness of Orientalism should override other considerations. But the latter set of questions demand greater attention not least because, as I have argued, the pervasiveness of Orientalism today might not be separable from the moral progress we have made in the past couple of centuries. Addressing the relevant moral and historical issues fully is a challenging task; for starters, we should recognise the triviality of the oft-made assertions about the MFA event: 'This is Orientalist!' 'No, it is NOT Orientalist!'
—–
Photo Attribution: 'La Japonaise', by Claude Monet, 1876, via Wikimedia Commons (Public Domain)
[i] Yukio Mishima, 'Fukusō ni tsuite' [1969], in Mishima yukio zenshū ['On Clothing', in Collected Works of Yukio Mishima] (Tokyo: Shinchō-sha, 1976), vol. 33, pp. 338–39. My translation.
[ii] Yukio Mishima, 'Poppukōn no shinrei-jutsu: Yokoo Tadanori-ron' [posthumous publication], in Mishima yukio zenshū [Popcorn Spiritualism: On Tadanori Yokoo, in Collected Works of Yukio Mishima], vol. 35, p. 228. My translation.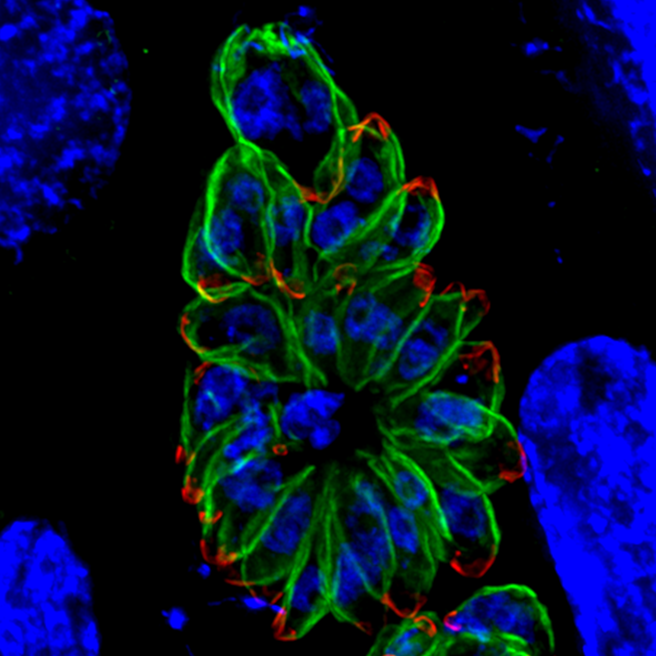 Many people are suspicious about being manipulated in their emotions, thoughts or behaviour by external influences, may those be drugs or advertising. However, it seems that – unbeknown to most of us – within our own bodies exist a considerable number of foreign entities. These entities can change our psychology to a surprisingly large degree. And they pursue their own interests – which do not necessarily coincide with ours.
Driverless or autonomous cars will almost certainly be commonplace quite soon. Imagine you are sitting in such a car, approaching a tunnel on a single-lane mountain road. A child wanders into the middle of the road, blocking the entrance to the tunnel. How should such cars be programmed to react? Two options are: to keep going and kill the child; or to swerve aside into the tunnel wall and kill the driver. Continue reading →
As many readers of this blog may know, in the last few years a "replication crisis" has caused intense soul searching in psychology – and particularly in social psychology. This crisis was sparked when several widely cited findings in psychology subsequently failed to replicate when tested by independent researchers (for some background see Earp and Trafimow's paper here). This is – of course – a substantial problem because it severely limits the confidence we can have in psychological findings. For social psychological research this problem may be even graver, given that many of the topics studied – e.g. attitudes, prejudice, political voting – have direct implications for policy making. If we cannot have confidence in our findings, social psychology is in very hot water indeed.
Catia Faria, PhD Candidate
Department of Law, Universitat Pompeu Fabra
In 2004, the Hunting Act banned fox hunting with dogs from England and Wales. More than ten years later, 80% of Britons still believe that it should remain illegal. Strictly speaking, the Act did not establish an absolute ban on fox hunting with dogs (or the hunting of other wild mammals) but rather a conditional prohibition, filled with many exemptions.
In spite of how loose the current law already is, Prime Minister David Cameron recently proposed a new relaxing amendment to the Act. If it had been approved, the change would have shown a complete disregard for the animals involved. It would have also deviated British law from the moral path followed by its own people. The plan to relax the ban has now been postponed. Not based on the strong moral reasons against it, but because conservatives realised they couldn't win the vote.
The only relevant discussion here is an ethical one: Is (fox) hunting an immoral practice? If so, shouldn't the government uphold the ban? It seems that no sound way of understanding ethics can leave room for the huge amount of harm caused by fox hunting. This is a practice whose only aim is to provide hunters with some entertainment. This would still be so even if we set aside the harm these animals suffer by being deprived of their lives. Even a minimally stringent moral view would consider it unjustified to cause such severe suffering to animals merely for the sake of trivial human interests.
At any rate, it's worth taking a look at the main arguments put forward by supporters of the amendment.
by Anders Sandberg and Ben Levinstein
Over the past week we have been subsumed by the intense, final work phase just before the deadline of a big, complex report. The profanity-density has been high, mostly aimed at Google, Microsoft and Apple. Not all of it was deserved, but it brought home the issue that designing software carries moral implications. Continue reading →
Not long ago the UK implemented an NHS surcharge – an extra fee that non-EEA nationals (Australia and New Zealand are also exempt) applying for leave to remain in the UK must pay. It costs £200 per year, and must be paid up front. So, for example, if you are applying for a work visa for 3 years, and you have a family of three, you must pay £1800 to cover the surcharge for you and your family (on top of other visa costs).
It is difficult to find much public discussion in the UK regarding this surcharge, outside of a few articles that recently noted that the surcharge is unlikely to do what we were told it would do – namely, benefit the NHS. (See here)
Is the surcharge a just policy? Continue reading →
Written by David Aldridge
Oxford Brookes University
 Recently a colleague offered in conversation that we should agree to disagree.  This led me to some observations about the role of agreement and disagreement in dialogue.  Some conversations involve a sort of perpetual agreement or mutual affirmation.  These are instances where we're really just 'shooting the breeze', and there's nothing much at issue between us.  We exchange the gnomes of accepted wisdom and nod.  Other exchanges are characterised pretty much by disagreement.  These are the situations where we talk at cross purposes, or talk past each other – we can't even seem to get started on the way in which the matter at hand needs to be interrogated.  Continue reading →