Research ethics committees often behave unethically*. One example is their failure to understand the ethical basis for obtaining consent and the appropriate limitations. There is a simple rule – "get consent". I discuss this in greater detail in Bioethics: Why Philosophy Is Essential to Progress, JME 40th Anniversary Issue.
But ethics is more complicated than this. It involves the weighing of different ethical reasons. Sometimes, those reasons can speak overall in favour of not obtaining consent in the way prescribed by various ethical guidelines. Deliberation is required. It is import to also consider the value of good research.
I was Chair of the Department of Human Services Victoria Ethics Committee between 1998-2002, I tried to improve various aspects of research review. You often don't know if anything you do has any beneficial effect. But recently, Pam Snow came up to me after a lecture. I couldn't remember her but she kindly told me her story. Here it is. I am relating it as a case study in how "deliberative" research ethics review can actually do some good. I asked her to put her thoughts in writing to show how ethicists can work with researchers to find a way to bring about a good outcome.
It is Halloween, the day when the dead walk and the devil rides.
We're plagued by children who are risking diabetes, if not their immortal souls, by demanding the sort of sweets you only give to kids you hate. The Christians down the road, not realizing, as Luther did, that the devil can't bear to be mocked, are holding a 'light party' in protest against the trick-and- treaters.
And, between door-bell rings and dispensings of deadly substances to skeletons, I'm reflecting on a talk I recently heard by Rebecca Newberger Goldstein. It was on her wonderful book, Plato in the Googleplex. In the book, Plato wanders through modern America, watching, talking, bemused, amused, dismayed, misunderstood. It's an audit of Platonism. How has it weathered? Continue reading →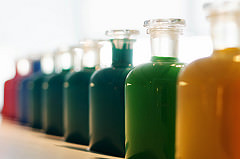 We face very important decisions about climate change policy, healthcare prioritization, energy consumption, and global catastrophic risks.  To what extent can the field of population ethics contribute to real-world decisions on issues like these?  This is one of the central questions being pursued by researchers in the Population Ethics: Theory and Practice project at the Future of Humanity Institute at Oxford University.  The project, overseen by Dr Hilary Greaves, officially began earlier this month, and will continue (at least in its present form) for three years.  The research team aims to make progress in theoretical population ethics, and to assess its relevance to pressing practical issues that affect future generations.
Guest Post: Alexander Andersson, MA student in practical philosophy, University of Gothenburg
Email: gusandall[at]student.gu.se
In Unfit for the Future: The Need for Moral Enhancement, Ingmar Persson and Julian Savulescu argue that we, as a human race, are in deep trouble. According to the authors, global-warming, weapons of mass destruction, poverty, famine, terrorists, and even liberal democracies candidate as components in our potential apocalypse. These issues that we are facing require us to be able to make the morally right decisions, however, our current moral deficiencies seem to prevent us from making those decisions. As the authors put it:
[H]uman beings are not by nature equipped with a moral psychology that empowers them to cope with the moral problems that these new conditions of life create. Nor could the currently favoured political system of liberal democracy overcome these deficiencies. (Persson & Savulescu, 2012, p. 1)*
It is therefore desirable to look for means or solutions to get rid of these deficiencies, which in turn would make us morally better persons, thus allowing us to avoid the disastrous situations which otherwise lies ahead. Luckily, Persson and Savulescu do not seem to suffer from moral deficiency, which enables them to put forth a creative plan to save the day.
The first advert for the sale of a clinical trial place offers, for $2 million, the chance to participate as a patient in a trial investigating the Farmington virus (FARV) and its potential efficacy in treating certain forms of brain tumours. Meanwhile, Alexander Masters has written convincingly about his idea for a clinical trial dating agency: matching wealthy but sick donors with scientists who have an idea for a cure but no money for a trial (shorter version also available). In Masters' idea as in the real life case, the proposal is that the wealthy donor will pay not just for himself or herself, but enough for the trial to go ahead with a full complement of those who could not otherwise afford it, recruited on the same basis as any trial.
Predictably, ethical concerns have been raised, perhaps the main one being equality: "In the UK, the principles in participating in clinical trials include open and equal access for those who chose to participate" (Kate Law, director of clinical and population research at Cancer Research UK, quoted in The Telegraph ).
Reproductive technologies were in the headlines when Facebook and Apple announced they would offer female employees a $20,000 benefit to freeze their eggs. According to the report, this enables women to delay child bearing for different reasons and gives women more control. The announcement states that egg freezing is a pricey but increasingly popular option for women: The procedure typically costs up to $10,000, with an additional $500 for storage each year. After freezing eggs, in vitro fertilisation (IVF) can be used afterwards.
I wish to start with a disclaimer: I'm totally for increasing control and flexibility with reproductive technologies, I think the possibility as such is great, I cheer if some women genuinely wish to use this option, and I totally recognize that Facebook and Apple are just giving an option. However, there is room for questions. First, individual-level solutions are suggested where the actual issue is likely to be socially constructed, and secondly, IVF is seen merely as a handy option. These two are discussed in the following. Continue reading →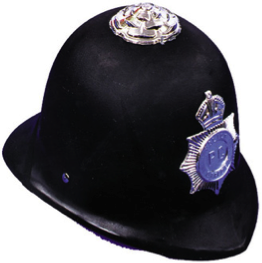 The recent media coverage of the Parole Board's decision to release Harry Roberts after serving his (minimum) murder sentence has reignited debate over how those convicted of killing a police officer should be punished. The fact that the people Roberts murdered were police officers seems to be of great significance in the outcry about his release: not only did he murder, he murdered police officers.
The current law in England and Wales states that the murder of a police (or prison) officer in the course of duty is a factor indicating a murder of 'particularly high seriousness', which must attract a minimum sentence of 30 years. Other factors indicating particularly high seriousness include: Continue reading →
"Now we must wait, wait. These hours…. The gurgling starts again — but how slowly a man dies! …By noon I am groping on the outer limits of reason. …every gasp lays my heart bare." Erich Maria Remarque, All Quiet on the Western Front
In Remarque's novel, the agony of the German soldier, witnessing the slow death of an enemy combatant, is heightened by his own guilt (the narrator had stabbed another soldier in self defense). However, his powerful evocation of distress (and guilt) at witnessing a slow dying is very close to the expressed concerns of parents and clinicians who are watching the death of a child.
On Thursday 16th October, Professor Kenneth Kendler delivered his second (and final) Loebel Lecture, entitled 'The dappled causal world for psychiatric disorders: implications for psychiatric nosology'. You can view it online here or listen here.
Whilst Kendler's first lecture – summarised by Roger Crisp here - focused on empirical issues, the second lecture was more philosophical. Kendler's key question in the second lecture could perhaps be formulated as: Given the complex aetiology of mental disorders, how can we best understand and explain how they arise? Continue reading →
A GP in Guildford has recently revealed that the NHS is to pay GPs £55 each time they diagnose dementia in a patient. Writing on the medical website Pulse, Dr Martin Brunet, called the incentive scheme a "bribe," put in place so that the government can "hit its target to raise diagnosis rates."
The 'Dementia Identification Scheme' requires GPs to count how many patients with a dementia diagnosis there were on their register at the end of September, and to compare this with the number at the end of March 2015. They will then receive £55 for every extra patient. The full service specifications can be found here.