Written by Dr Daniel D'Hotman, DPhil student studying mental health and ethics at the Oxford Uehiro Centre
The original version of this article was published in the Sydney Morning Herald
Unprecedented times called for unprecedented measures. COVID-19 was the most significant health crisis many of us had ever faced. While the physical effects were much discussed, the mental health burden was arguably just as devastating. In response, the previous Government doubled subsidised mental health appointments under the Better Access Program, allowing Australians suffering from mental illnesses like anxiety, PTSD and depression to claim an extra 10 appointments per year.
Now we are trying to convince ourselves COVID-19 and its impacts are over. In addition to requiring referrals for some PCR tests, the Australian Government is cutting the number of mental health visits available under Medicare to pre-pandemic levels, arguing this is a necessary step to improve equity. According to a review of the program, extra appointments clogged up waitlists and reduced access for those not engaging with services. Continue reading →

Image: Heidi Crowter: Copyright Don't Screen Us Out
Scene: A pub in central London
John: They did something worthwhile there today, for once, didn't they? [He motions towards the Houses of Parliament]
Jane: What was that?
John: Didn't you hear? They've passed a law saying that a woman can abort a child up to term if the child turns out to have red hair.
Jane: But I've got red hair!
John: So what? The law is about the fetus. It has nothing whatever to do with people who are actually born.
Jane: Eh?
That's the gist of the Court of Appeal's recent decision in the case of Aidan Lea-Wilson and Heidi Crowter (now married and known as Heidi Carter).  Continue reading →

Written by Muriel Leuenberger
A modified version of this post is forthcoming in Think edited by Stephen Law.
Spoiler warning: if you want to watch the movie Don't Worry Darling, I advise you to not read this article beforehand (but definitely read it afterwards).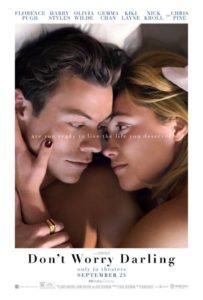 One of the most common reoccurring philosophical thought experiments in movies must be the simulation theory. The Matrix, The Truman Show, and Inception are only three of countless movies following the trope of "What if reality is a simulation?". The most recent addition is Don't Worry Darling by Olivia Wilde. In this movie, the main character Alice discovers that her idyllic 1950s-style housewife life in the company town of Victory, California, is a simulation. Some of the inhabitants of Victory (most men) are aware of this, such as her husband Jack who forced her into the simulation. Others (most women) share Alice's unawareness. In the course of the movie, Alice's memories of her real life return, and she manages to escape the simulation. This blog post is part of a series of articles in which Hazem Zohny, Mette Høeg, and I explore ethical issues connected to the simulation theory through the example of Don't Worry Darling.
One question we may ask is whether living in a simulation, with a simulated and potentially altered body and mind, would entail giving up your true self or if you could come closer to it by freeing yourself from the constraints of reality. What does it mean to be true to yourself in a simulated world? Can you be real in a fake world with a fake body and fake memories? And would there be any value in trying to be authentic in a simulation?

Written By Mette Leonard Høeg
This blogpost is a prepublication draft of an article forthcoming in THINK.
It is well-known that rational insight and understanding of scientific facts do not necessarily lead to psychological change and shifts in intuitions. In his paper "Grief and the inconsolation of philosophy" (unpublished manuscript), Dominic Wilkinson sheds light on this gap between insight and emotions as he considers the potential of philosophy for offering consolation in relation to human mortality. More specifically, he looks at the possibility of Derek Parfit's influential reductionist definition of personal identity for providing psychological consolation in the face of the death of oneself and of others. In Reasons and Persons, Parfit argues that personal identity is reducible to physical and psychological continuity of mental states, and that there is no additional fact, diachronic entity or essence that determines identity; and he points to the potential for existential liberation and consolation in adopting this anti-essentialist perspective: "Is the truth depressing? Some might find it so. But I find it liberating, and consoling. When I believed that my existence was such a further fact, I seemed imprisoned in myself. My life seemed like a glass tunnel, through which I was moving faster every year, and at the end of which there was darkness. When I changed my view, the walls of my glass tunnel disappeared. I now live in the open air."

Written by David Lyreskog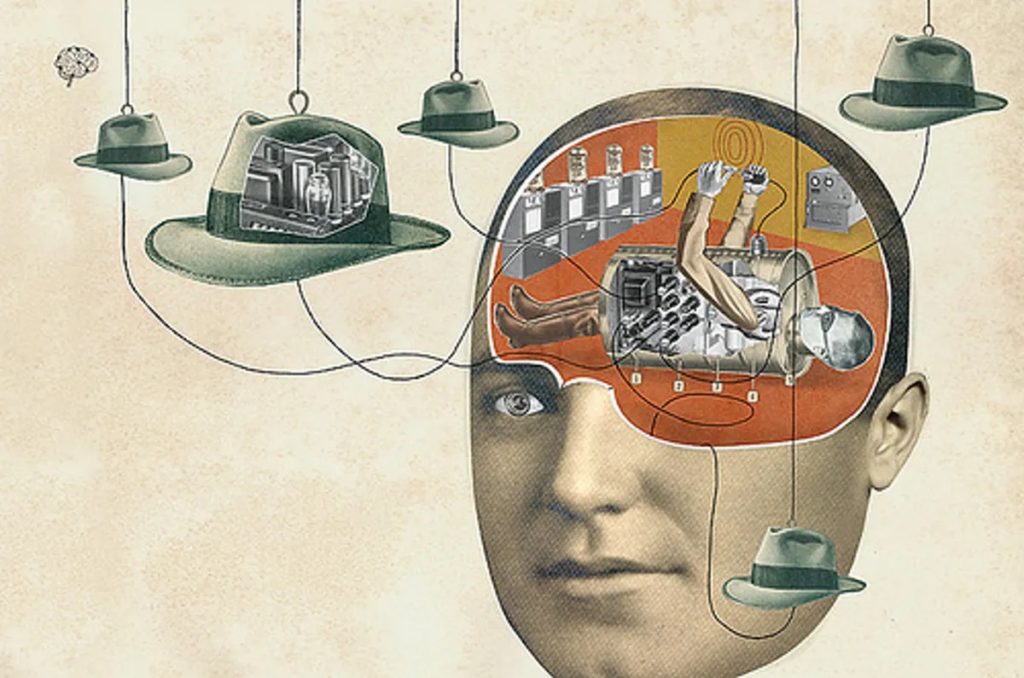 The human enhancement debate has over the last few decades been concerned with ethical issues in methods for improving the physical, cognitive, or emotive states of individual people, and of the human species as a whole. Arguments in favour of enhancement, particularly from transhumanists, typically defend it as a paradigm of rationality, presenting it as a clear-eyed, logical defence of what we stand to gain from transcending the typical limits of our species. Continue reading →
Written by Sarah Raskoff
(Post is based on my recently published paper in Bioethics) 
Nudges are small changes in the presentation of options that make a predictable impact on people's decisions. Proponents of nudges often claim that they are justified as paternalistic interventions that respect autonomy: they lead people to make better choices, while still allowing them to choose for themselves. A classic example is changing the location of food items in a cafeteria so that healthier choices are more salient. The salience of healthy foods predictably leads people to select them, even though they are still free to select the unhealthy options, too.
Nudges have become increasingly popular, but there are many objections to their widespread use. Some allege that nudges do not actually benefit people, while others suspect that they do not really respect autonomy. Although there are many ways of making sense of this latter concern, in a recent paper, I develop a new version of this objection, which takes as its starting point the observation that people often have incomplete preferences. Continue reading →
Written by Dominic McGuire, DPhil Student, Queen's College Oxford
Jonathan Pugh's interesting Practical Ethics blog of October 14th, 2022, http://blog.practicalethics.ox.ac.uk/2022/10/brain-cells-slime-mold-and-sentience-semantics/, prompted several additional thoughts. Pugh's blog considered some of the implications from recent media reports about laboratory grown brains, also called minibrains, which can play the video game of Pong. Pong is a simple representation of the game of table tennis.
In his blog, Pugh concludes that the Pong playing minibrains are not sentient. This is because in his view they do not possess phenomenal consciousness and thus are unable to experience pain or pleasure. To some the property of phenomenal consciousness is an essential requirement for moral status. This is because they claim that only entities that are phenomenally conscious have the kinds of interests that warrant strong forms of moral protection.   Continue reading →
By Alberto Giubilini
The forthcoming World Cup in Qatar is perhaps the most controversial in football history.  Qatari social, religious, and legal norms clash with values that many people from other parts of the world hold dear.  For example, things like extramarital sex, same-sex behaviour, and importation of religious books are illegal in Qatar. A Qatari ambassador for the World Cup said that homosexuality is a 'damage of the mind' and a 'spiritual harm'. He added that people going to Qatar will have to accept their rules.
This flies in the face of the fact that many players, commentators, and other stakeholders who will go to Qatar have been openly condemning Qatari social, religious, and legal norms in many ways. For example, Australian footballers have released a video condemning human rights violations in Qatar, including the treatment of migrant workers. German defender Leon Goretzcka said that by displaying messages against Qatari norms players want to "set an example for the values we want to stand for". Is this hypocritical?
Written by Theron Pummer
This article originally appeared in the OUPBlog
 You can save a stranger's life. Right now, you can open a new tab in your internet browser and donate to a charity that reliably saves the lives of people living in extreme poverty. Don't have the money? Don't worry—you can give your time instead. You can volunteer, organize a fundraiser, or earn money to donate. Be it using money or time, there are actions you can take now that will save lives. And it's not just now. You can expect to face such opportunities to help strangers pretty much constantly over the remainder of your life.
I doubt you are morally required to help distant strangers at every opportunity, taking breaks only for food and sleep. Helping that much would be enormously costly. It would involve a lifetime of sacrificing your well-being, freedom, relationships, and personal projects. But even if you are not required to go that far, surely there are some significant costs you are required to incur over the course of your life, to prevent serious harms to strangers. Continue reading →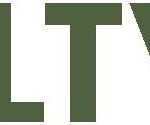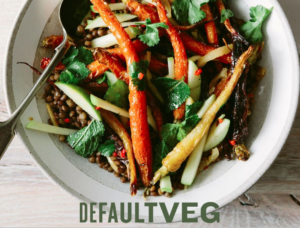 Today (1 November) is 'world vegan day'. This is a good moment to reflect on a decision that the Oxford Uehiro Centre for Practical Ethics took almost exactly a year ago. In October 2021, we chose to firmly commit to a DefaultVeg approach to help reduce meat and dairy consumption. Such reduction will help transform our current farming practices, which are extremely harmful to our planet, and all those who live on it. [National Food Strategy. Independent Review for the Government]
What does this DefaultVeg commitment entail? Over the past year, we have provided plant-based food and drinks by default for all meetings and events that we host, and for our staff and visitors at the Centre during normal workdays. The choice to opt for meat and/or dairy remains, but those who want this have to opt in. Given the high numbers of vegans among our admin team, staff and students, we had already adopted a DefaultVeg approach to some extent, but DefaultVeg has ensured that we do this more consistently and explicitly. As we expected, almost everyone opts for the default: plant-based options.
We hope that, by explicitly and firmly committing to a DefaultVeg approach, the Uehiro Centre also sets an example for other research centres, institutions, and workplaces in general. Going DefaultVeg is not difficult in a world with an increasing variety of plant-based food and drinks.
'Why are we opting for DefaultVeg and not going vegan 'all the way'?', you may wonder.
We think that preserving freedom of choice is valuable. Food is deeply embedded in cultural and social values, and we realise that people do not always find it easy or desirable to entirely change their eating habits overnight. It is important to acknowledge this, and not rush people into different food choices, though, we hope that most people will opt for plant-based diets eventually. Forcing a food choice onto people may not always be the best way to convince people that they should eat less meat and dairy. It may make some people feel hostile towards, and hence resist, veganism. And this may result in a slower transition to a society in which most people are happy to eat (mostly) plant-based food.
Last year, the Oxford City Council approved a proposal to only offer plant-based options during council meetings. Conservative councillors objected and said whether one opts for a vegan lunch should remain a choice: "Veganism should not be forced down people's throats. It should be a matter of choice and education."  At the first lunch, two conservative councillors walked out in protest, and around 15 Conservative councillors enjoyed a self-funded lunch at a nearby pub and one of the councillors confirmed it 'contained meat'.
I'm not saying that the Oxford City Council took the wrong decision by making the lunches vegan. But as the strong reaction shows, perhaps a more incremental approach towards a vegan society may work better in some contexts. Perhaps when not forced, people may find it easier to shift. And changing the default to vegan, helps to shift people towards the vegan options. As more people reduce their meat and dairy consumption, more plant-based food options will become available, which, in turn will make it easier, and thus more attractive, to become vegan. Both approaches (all vegan, and DefaultVeg) have benefits.
We find that, for the Centre, the DefaultVeg approach, has worked well (though it has taken some trial and error to find caterers and restaurants with enough good vegan options). It has been an exciting and positive journey, and we look forward to continuing it.
For those of you who are interested in adopting a DefaultVeg approach, feel free to get in touch (katrien.devolder@philosophy.ox.ac.uk) if you would like more information about how to get started.