by Hannah Maslen and Rebecca Roache
In the past five years or so, a new phenomenon has emerged on the internet. ASMR videos allow you to spend around 40 minutes watching someone carefully unpack and repack a box, or listen to a detailed demonstration of ten different notebooks, or observe the careful folding of several napkins. If you think this is something that almost nobody would want to do, think again: a search on the term 'ASMR' on YouTube returns over 1.4 million videos, the most popular of which has been viewed 11.7 million times.
What is ASMR?
Autonomous sensory meridian response, or ASMR, is the pseudo-scientific name of a phenomenon that, according to thousands of anecdotal reports, various news reports, and a recently published academic survey, loads of people experience. ASMR refers to a pleasant tingling sensation in response to certain visual and/or auditory stimuli. Common triggers include the kind of close personal attention you get when someone cuts your hair, certain sounds like tapping or brushing, and perhaps most bizarrely of all, observing someone doing something trivial very carefully and diligently.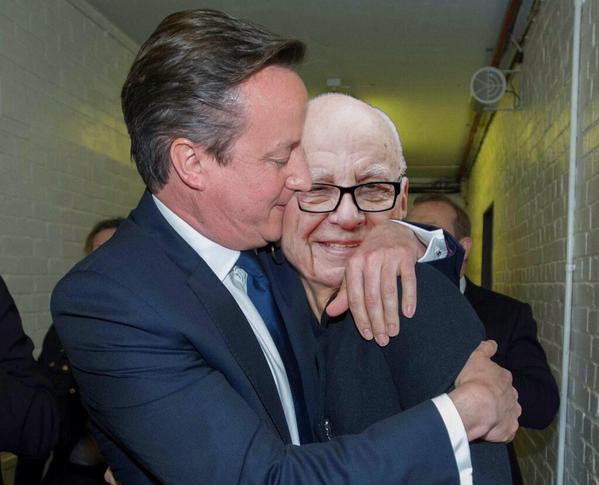 Follow Rebecca on Twitter here
One of the first things I did after seeing the depressing election news this morning was check to see which of my Facebook friends 'like' the pages of the Conservatives or David Cameron, and unfriend them. (Thankfully, none of my friends 'like' the UKIP page.) Life is too short, I thought, to hang out with people who hold abhorrent political views, even if it's just online.
This marked a change of heart for me. Usually, I try to remain engaged with such people in the hope that I might be able to change their views through debate. (Admittedly, I don't always engage constructively with them. Sometimes, late at night, when my brain is too tired to do anything fancy and I spot an offensive tweet by a UKIP supporter, the urge to murder them in 140 characters is too difficult to resist.) Did I do the wrong thing? Should I have kept my Conservative friends?
On Thursday 16th October, Professor Kenneth Kendler delivered his second (and final) Loebel Lecture, entitled 'The dappled causal world for psychiatric disorders: implications for psychiatric nosology'. You can view it online here or listen here.
Whilst Kendler's first lecture – summarised by Roger Crisp here – focused on empirical issues, the second lecture was more philosophical. Kendler's key question in the second lecture could perhaps be formulated as: Given the complex aetiology of mental disorders, how can we best understand and explain how they arise? Continue reading →
Follow Rebecca on Twitter here
Luke Malone has published an extremely moving, disturbing, and distressing article in Medium, entitled 'You're 16. You're a pedophile. You don't want to hurt anyone. What do you do now?' (warning: Malone's article contains a graphic description of child abuse). The article focuses on 'Adam', a young man who, aged 16, was horrified to discover that he was sexually attracted to children. Disturbed by his sexual desires, and desperate to avoid acting on them, he suffered depression and initially used child pornography as an outlet for his feelings. (He subsequently stopped doing this.) Adam describes how he eventually went to see a therapist, who was unsympathetic, inexperienced in this area, and ultimately of little help. It turns out that, despite the fact that paedophilia is recognised as a mental disorder, there are major obstacles to helping people who, like Adam, are desperate to avoid harming children. Malone summarises some of the main problems: Continue reading →
Follow Rebecca on Twitter here
Is there anything wrong with seriously entertaining this possibility? Not according to the author of a research article published this month in Journal of Religion and Health. In 'Schizophrenia or possession?',1 M. Kemal Irmak notes that schizophrenia is a devastating chronic mental condition often characterised by auditory hallucinations. Since it is difficult to make sense of these hallucinations, Irmak invites us 'to consider the possibility of a demonic world' (p. 775). Demons, he tells us, are 'intelligent and unseen creatures that occupy a parallel world to that of mankind' (p. 775). They have an 'ability to possess and take over the minds and bodies of humans' (p. 775), in which case '[d]emonic possession can manifest with a range of bizarre behaviors which could be interpreted as a number of different psychotic disorders' (p. 775). The lessons for schizophrenia that Irmak draws from these observations are worth quoting in full:
As seen above, there exist similarities between the clinical symptoms of schizophrenia and demonic possession. Common symptoms in schizophrenia and demonic possession such as hallucinations and delusions may be a result of the fact that demons in the vicinity of the brain may form the symptoms of schizophrenia. Delusions of schizophrenia such as "My feelings and movements are controlled by others in a certain way" and "They put thoughts in my head that are not mine" may be thoughts that stem from the effects of demons on the brain. In schizophrenia, the hallucination may be an auditory input also derived from demons, and the patient may hear these inputs not audible to the observer. The hallucination in schizophrenia may therefore be an illusion—a false interpretation of a real sensory image formed by demons. This input seems to be construed by the patient as "bad things," reflecting the operation of the nervous system on the poorly structured sensory input to form an acceptable percept. On the other hand, auditory hallucinations expressed as voices arguing with one another and talking to the patient in the third person may be a result of the presence of more than one demon in the body. (p. 776)
Irmak concludes that 'it is time for medical professions to consider the possibility of demonic possession in the etiology of schizophrenia' and that 'it would be useful for medical professions to work together with faith healers to define better treatment pathways for schizophrenia' (p. 776). Continue reading →
Follow Rebecca on Twitter here
My original blog post about the future of punishment can be found here. I clarified my view and provided links to media and blog coverage of these ideas here.
Many bloggers responded to the interview that Anders Sandberg, Hannah Maslen, and I gave in Aeon last month. Among those bloggers was André at Rogue Priest, who wrote a  'particularly sarcastic, critical review' (his words, not mine) of my ideas. In response to my comment on his post, André asked if I would answer some questions about my views on punishment. I agreed, and he sent me a wonderful list of thought-provoking questions. He has since published the interview in a new blog post. I'm posting it here, too.