by Alberto Giubilini
(crosspost: this article appeared with a different title in iaiNews)
The leaked draft opinion by Supreme Court Justice' Samuel Alito foreshadows the overturn of the 1973 Roe vs Wade ruling. Roe vs Wade grounded women's (limited) right to abortion in the US in the 14th Amendment of the US Constitution and its implied right to privacy. Acknowledging the pervasive disagreement over the morality of abortion, the Supreme Court has now decided to "return the power to weigh those arguments to the people and their elected representatives".
In this way, the Supreme Court is in fact democratizing the legal availability abortion. Which raises the ethical question about whether the legal availability of abortion should be a matter of democratic procedure, as opposed to a constitutional matter around fundamental rights. I side with the latter view. I do not think a decision over women's right to abortion should be a matter of democratic procedure such as a State election or a referendum. And I am going to provide reasons for why I think people on either side of the abortion debate can share my view, assuming they accept some fundamental tenets of liberal democracy.
Written by Elizabeth Crisp and Roger Crisp
When a woman aborts a single fetus, that abortion can be a morally troubling experience for her. What about a situation in which a woman is pregnant with more than one fetus, perhaps identical twins, and wishes to abort just one of them – that is, engage in what is sometimes called 'fetal reduction' in a 'multiple pregnancy'? Continue reading →
Written by: Rajiv Shah, PhD Candidate, Faculty of Law, University of Cambridge
Donald Trump suggested that women who have abortions should face punishment. For that he was criticised by both the pro-choice side and the pro-life side. The latter claimed that their view is that women should not face punishment for having abortions but that only providers should. This raises the interesting question of whether the pro-life position is coherent. It would seem that it is not. If the foetus has the right to life then having an abortion is like murder and so those who abort should be treated as such. This post argues that the pro-lifer can coherently reject this implication whilst still holding that the foetus has the right to life. Since it considers the responses a pro-lifer could make this post will assume for the sake of argument that the foetus does have a right to life. Continue reading →
The latest issue of the Journal of Medical Ethics is out, and in it, Professor Nigel Biggar—an Oxford theologian—argues that "religion" should have a place in secular medicine (click here for a link to the article).
Some people will feel a shiver go down their spines—and not only the non-religious. After all, different religions require different things, and sometimes they come to opposite conclusions. So whose religion, exactly, does Professor Biggar have in mind, and what kind of "place" is he trying to make a case for?
Follow Rebecca on Twitter
Abortion is often in the news. Yesterday, The Atlantic Wire reported a poll of Americans' moral views, which found just under half of Americans believe abortion is morally wrong. Today, The Sun is running an article on the devastating effects on women of having abortions. And, a couple of weeks ago, the law in Ireland was changed to allow abortion under certain circumstances.
Whether (and under what circumstances) abortion is ethical, and whether (and under what circumstances) it should be permitted by law, are two of the most well known and fiercely debated issues of our age. I do not wish to engage with them here. Instead, I will argue as follows:
Abortions cause suffering, and neither permitting them nor banning them is likely to reduce this suffering to an acceptable level.
The best way of reducing the suffering caused by abortion is to reduce unwanted pregnancies.
Current attempts to reduce unwanted pregnancies in the UK do not work well enough.
Viewing unwanted pregnancy as more like a medical disorder and less like a social problem is likely to enable more effective measures to address it.
I then propose such a measure, and defend it against some possible objections.
Whatever your view of abortion, there are too many abortions, and too many of them are too late. Even abortion's fiercest advocates don't pretend that it's a Good Thing – just the lesser of two evils.
In 2010 there were 189,574 abortions in England and Wales – an 8% increase in a decade. The tightly policed regime envisaged in 1967, when the Act became law, hasn't existed for ages, if indeed it ever did. There is abortion on demand, whatever the statute book says.
1967 was a long time ago. There have been many medical advances and societal changes since then. It's time to take stock of the Act.
That's what a recently announced cross-party commission, to be chaired by Fiona Bruce MP, will do.
It will focus, rightly, on two issues: medical advances and attitudes to discrimination. Continue reading →
It will be interesting to watch the reception of a recent Court of Protection case, as yet unreported, in which a woman with profound learning difficulties was found to have capacity to decide not to terminate her pregnancy.
As so often, the case decided nothing new. But it is a timely reminder of the trite but often overlooked principle that capacity is not an all or nothing thing. The question: 'Does she have capacity?' is always dangerously incomplete. The correct question is always 'Does she have capacity to decide X?'
There was no doubt that she did not have capacity to manage many aspects of her affairs. She was in the bottom 1% of the population so far as intellectual function was concerned. Deputies were appropriately appointed. But, so far as the continuation of her pregnancy was concerned, so what?
It was decided as a matter of fact that she had capacity to decide whether or not to continue with, or to terminate, the pregnancy. And that meant that the Court of Protection had no jurisdiction to decide the matter. No best interests determination could lawfully be made. Continue reading →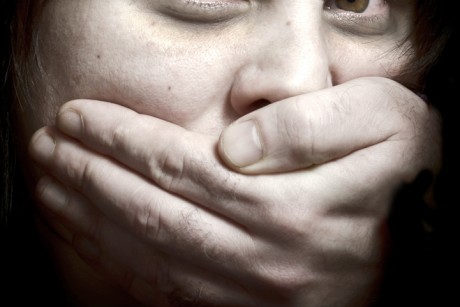 See Brian's most recent previous post by clicking here.
See all of Brian's previous posts by clicking here.
Follow Brian on Twitter by clicking here.
"Legitimate rape," moral consistency, and degrees of sexual harm
Should abortions be allowed in the case of rape? Republican Todd Akin—running for the U.S. Senate from the state of Missouri—thinks not. His reasoning is as follows:
From what I understand from doctors, [pregnancy resulting from rape is] really rare. If it's a legitimate rape, the female body has ways to try to shut that whole thing down. But let's assume that maybe that didn't work or something. I think there should be some punishment. But the punishment ought to be of the rapist, and not attacking the child.
There appears to be no scientific basis for the claim that the trauma of forced intercourse can interrupt ovulation or in any other way prevent a pregnancy; indeed pregnancy is just as likely after rape as after consensual sex, according to the evidence I have seen. This news article sums up the relevant data – though please note that one of my readers [see comments] takes issue with the standard interpretation of the most frequently-cited studies.
Let's start, for now, then, with a bit of data that is not in question: thousands of pregnancies per year, in the U.S. alone, ensue from cases of reported rape or incest–either through the caveat of Akin's theory that "maybe [the body's defenses] didn't work or something" or through the medically orthodox explanation that the body has no such defense. Assuming that falsely reporting rape is relatively rare, as seems to be the case; and acknowledging that many rapes are never reported in the first place, we should be able to agree that pregnancies resulting from rape are a life-changing reality for thousands of women on an annual basis. By "rape" I mean any penetrative act done without clear consent; and here I'm calling attention to the sub-set of such acts that result in conception. I won't say much about the term "legitimate" — which I find troubling in a hundred ways — simply because other writers have gone to town on it, and I want to say something new.
Now, given everything I've just said, what could be going on with Todd Akin's moral reasoning for him to casually downplay the relevance of rape and incest to the abortion debate while maintaining, as he does, that there should be no exceptions to anti-abortionism even in those cases? Psychologist Brittany Liu uses the notion of "moral coherence" to provide an explanation:
For those of us doing Catholic moral theology, we most often hear and read the name "Peter Singer" invoked by our colleagues in a dismissive way.  Indeed, if one can somehow show that another's argument is heading in a Singer-like direction, then for many of us one essentially has reduced it to the absurd.  Furthermore, and very unfortunately, Singer remains consistently dismissed as a 'popularizer' who can't be taken seriously as an academic given how widely his work is read.
But when I actually look carefully and systematically at his work I see not only how consistent and even rigorous it often is, but also how much it common it has with Christian Ethics.  Consider, for instance, the topic of abortion.  Though Peter Singer is pro-choice for abortion and infanticide, and the Catholic position condemns the intentional killing the fetus and early embryo as intrinsically evil, the actual disagreement between the two on this very complex topic turns out to be very narrow. Both believe that public policy cannot retreat into a privacy-centered moral neutrality with regard to (1) the moral status of the fetus and (2) whether one can kill or refuse to sustain a fetus.  Both also agree, assuming for the sake of argument that a fetus is a person, that no unintended negative effects of making abortion illegal would justify allowing for the legal killing of fetuses. Both reject the American Supreme Court abortion decision Roe v. Wade.  Both agree (again, assuming a fetus is a person) that not only would it be morally wrong to kill a fetus, but that one has a moral duty to support a fetus for nine months with one's body.  Both reject the idea that viability is a morally significant dividing line.  Both also see a strong logical connection between one's view of abortion and one's view of infanticide.  In fact, it is my contention that the wide divergence in their ultimate conclusions comes from a very complex argument involving the distinction that Aristotle and Thomas made between "active" and "passive" potential.  On every issue but that one, Peter Singer looks a lot like John Paul II on abortion.
Singer also criticizes Christianity for being speciesist, but he (along with, to be fair, many Christians) is largely unaware of how complex the tradition is on this topic. For instance, the traditional definition of a person is "an individual substance of a rational nature"—with no mention of biological species as morally significant. Indeed, the Christian tradition makes explicit room for non-human persons (angels and aliens are good examples) and even (in the past) for the concept of human non-persons (human beings who are "slaves by nature", for instance). Furthermore, the Catechism of the Catholic Church insists that it is seriously morally wrong to needlessly cause non-human animals pain and suffering, and even PETA has used the words of Pope Benedict (now known as "the Green Pope" for his heroic ecological work) criticizing factory farming in their advertisements. This should not be a surprise to anyone who reads Genesis and learns that not only are non-human animals created "good" without any reference to human beings, but that God intended other animals to be our companions, not our food.
The most overwhelming case of all for overlap involves how each understands our duties to the poor. Singer broke on the academic scene with his 1972 article on Famine, Affluence and Morality, and continues to hammer away at the problem of poverty through his continued work (especially his recent book: The Life You Can Save) and personal giving. Modern-day Roman Catholic movements to aid the impoverished (led by the American Bishops via their poverty arm called Catholic Relief Services) are not only absolutely massive in scale and trend-setting among their peer organizations, but their roots go back to the very beginnings of Christianity. Indeed, though Jesus himself rarely speaks of Hell, when he does so it is almost always connected to a failure of one's duties to the poor, and the early Christian Church largely served as the social welfare system of the ancient world.  Singer himself built on precisely this point when, in the second edition of Practical Ethics, he suggested we give 10% of our resources to those in absolute poverty in part because this was the tithing percentage required by the social welfare mechanism of the age: the Catholic Church. In a shocking indictment of most of us, I suspect, both approaches insist that a selfish failure meet one's duty to aid the global poor is seriously immoral behavior—akin to something like indirect homicide.
Those who are familiar with ethical theory are probably the most skeptical of conversation between Peter Singer and Christian Ethics—especially because Singer is utilitarian and the Church is a big fan of exceptionless moral norms. But even here the possibilities for overlap are striking and important. The Catholic Church has a teleological ethic which, yes, is ultimately directed toward union with God, but is proximately directed at the flourishing of the "universal common good."  Even exceptionless moral norms are teleological in nature given that they are at the service of this kind of flourishing. Furthermore, Singer is exploring a new kind of objectivity in his moral theory—even to the point where it is no longer clear that he will remain a preference utilitarian. Indeed, in his latest edition of Practical Ethics he admits that preference utilitarianism is at variance with his moral intuitions about replacement theory (especially of persons), the good of distant future persons, and whether the existence of persons at all is a morally good thing. Especially as Singer moves to include more objectivity into his theory and go beyond preference utilitarianism, he becomes an even better conversation partner for Christian Ethics.
Much more needs to be said to back up these ideas and arguments, of course, and I try to do just that in my new book Peter Singer and Christian Ethics: Beyond Polarization—just released this weekend in the United States by Cambridge University Press. (Available in both paperback and Kindle versions.)  I'm certainly interested in any feedback about the book, so feel free to send me a note (either here or via e-mail: camosy@fordham.edu), or join the discussion on the book's Facebook page.  The book will also serve as the basis of an exchange/debate between Julian Savulescu and myself next Autumn, so if you are in or around Oxford October 17th-19th, come by and see us.
Charlie Camosy
Fordham University (webpage is here)