Written by Stephen Rainey
If 'neurotechnology' isn't a glamour area for researchers yet, it's not far off. Technologies centred upon reading the brain are rapidly being developed. Among the claims made of such neurotechnologies are that some can provide special access to normally hidden representations of consciousness. Through recording, processing, and making operational brain signals we are promised greater understanding of our own brain processes. Since every conscious process is thought to be enacted, or subserved, or realised by a neural process, we get greater understanding of our consciousness.
Besides understanding, these technologies provide opportunities for cognitive optimisation and enhancement too. By getting a handle on our obscure cognitive processes, we can get the chance to manipulate them. By representing our own consciousness to ourselves, through a neurofeedback device for instance, we can try to monitor and alter the processes we witness, changing our minds in a very literal sense.
This looks like some kind of technological mind-reading, and perhaps too good to be true. Is neurotechnology overclaiming its prospects? Maybe more pressingly, is it understating its difficulties? Continue reading →
The Oxford Union.
The Motion: This House Believes the Manipulation of Human DNA is an Ethical Necessity.
The Speakers: Julian Savulescu closed the case for the Proposition, as the fifth speaker of six in the debate.
Last Thursday Professor Neil Levy has defended his Parity Principle for analysing the ethics of cognitive enhancement at the St Cross Special Ethics Seminar. Such principle would oppose a common form of objection against enhancement which claims that there is a worrying asymmetry between enhancement and traditional means to human improvement. Conversely, Neil contends that the function is all that matters morally when comparing enhancement with traditional means and that comparing isofunctional modifications reveals that there are little unique problems with enhancement. The Parity Principle leads to a useful analysis of several proposed critiques of cognitive enhancement. Continue reading →
Written by Anke Snoek
Macquarie University
In the UK around 500 soldiers each year get fired because they fail drug-testing. The substances they use are mainly recreational drugs like cannabis, XTC, and cocaine. Some call this a waste of resources, since new soldiers have to be recruited and trained, and call for a revision of the zero tolerance policy on substance use in the army.
This policy stems from the Vietnam war. During the First and Second World War, it was almost considered cruel to deny soldiers alcohol. The use of alcohol was seen as a necessary coping mechanism for soldiers facing the horrors of the battlefield. The public opinion on substance use by soldiers changed radically during the Vietnam War. Influenced by the anti-war movement, the newspapers then were dominated by stories of how stoned soldiers fired at their own people, and how the Vietnamese sold opioids to the soldiers to make them less capable of doing their jobs. Although Robins (1974) provided evidence that the soldiers used the opioids in a relatively safe way, and that they were enhancing rather than impairing the soldiers' capacities, the public opinion on unregulated drug use in the army was irrevocably changed. Continue reading →
Written by Toni Gibea
Research Center in Applied Ethics, University of Bucharest
My aim is to show that the decision made by ESL (Electronic Sports League) to ban Adderall in e-sport competitions is not the outcome of a well-reasoned ethical debate. There are some important ethical arguments that could be raised against the ESL decision to ban Adderall, arguments that should be of great interest if we are concerned about the moral features of this sport and its future development.
In the first part of this post I will explain why and when doping became a primary concern for e-sports and I will also sum up some of the officials' reactions. After that I'll present the main arguments that could be raised against the idea that the use of Adderall is an obviously impermissible moral practice. My conclusion is that we should treat this subject matter with more care so that in the future decisions in this area will have a stronger moral grounding. Continue reading →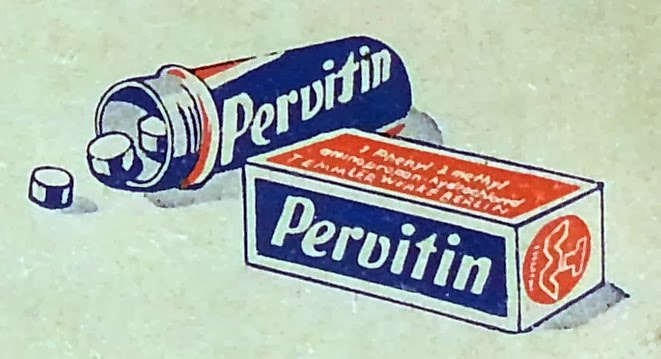 Written by Marcelo de Araujo
State University of Rio de Janeiro
CNPq – The Brazilian National Council for Scientific and Technological Development
How does our attitude to drugs in general shape our reaction to "smart drugs" in particular? Ruairidh Battleday and Anna-Katharine Brem have recently published a systematic review of 24 studies on the effect of modafinil on healthy individuals. They concluded that "modafinil may well deserve the title of the first well-validated pharmaceutical 'nootropic' agent."[1] This publication has rekindled the debate on the ethics of "smart drugs". Of course further studies are necessary for a better assessment of the safety and efficacy of modafinil. But if modafinil, or some other drug, proves safe and effective in the future, are there reasons to oppose its widespread use in society?
Written by Benjamin Pojer and Daniel D'Hotman
Faculty of Medicine, Nursing and Health Science, Monash University
 Oxford Uehiro Centre for Practical Ethics, University of Oxford
A recent review published in the European Journal of Neuropsychopharmacology (1) on the efficacy and safety of modafinil in a population of healthy people has found that the drug "appears to consistently engender enhancement of attention, executive functions, and learning" without "preponderances for side effects or mood changes". Modafinil, a medication prescribed in the treatment of narcolepsy and other sleep disorders, has gained popularity in recent years as a means of increasing alertness and focus. Informal surveys suggest that up to one in five undergraduate university students in the UK admit to using the drug as a study aid (2). Previously, the unknown safety profile of modafinil has been an obstacle to its more widespread use as a cognitive enhancer. Admittedly, the long-term consequences of modafinil use remain unclear, however, given its growing popularity, this gap in the literature should not preclude a discussion of the ethics of the drug's use for cognitive enhancement. Continue reading →
Imagine a huge pile of unwashed dishes reminds you that you should clean your kitchen. Would you rather take a pill that increases your ability to clean very elaborately or one that helps you get off the couch and actually bring yourself to start cleaning? No hard decision for me…
Certain substances like methylphenidate can not only enhance cognition, but also motivation or, to be more precise, self-regulation. This is not too surprising as treating conditions associated with decreased self-regulation like ADHD often is a main purpose of such medication. Continue reading →
by Hannah Maslen, Julian Savulescu and Carin Hunt
A study examining pharmaceutical cognitive enhancement found that participants' subjective enjoyment of various memory and problem-solving tasks was significantly greater when they had taken modafinil (a drug originally developed for narcolepsy) compared with placebo, but that mood ratings overall were not affected (Muller at al 2013). The authors of the paper therefore concluded that, in addition to the various performance effects, 'an important finding of this study is that there was a striking increase in task motivation'. Whilst a lot of attention has been paid to the ethical implications of enhancing cognitive performance, much less has been paid to the striking task-motivation finding. We suggest, however, that motivation enhancement might be the more contentious effect, from an ethical point of view. Continue reading →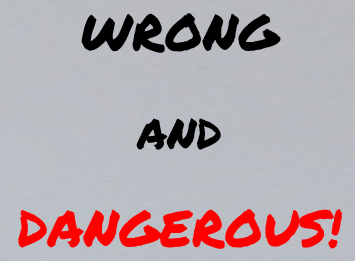 During my master's research on human enhancement I did a lot of talks about cognitive enhancement to the general public. Back then I compiled a list of recurring biases I noticed during the subsequent discussions, as well as some tentative techniques to solve them. The paper "Cognitive biases can affect moral intuitions about cognitive enhancement" already explores the possible effects of some of the biases on my list: status quo bias, loss aversion, risk aversion and omission bias; besides those four, the ones that I more often came across were:
Zero risk bias
This was by far the most glaringly recurring one. It might be a mixture of status quo bias and risk aversion, but I don't know the name of any bias in the cognitive bias literature which specifically matches it. So this might be one likely to be overlooked.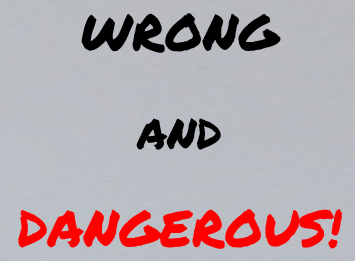 People would compare cognitive enhancer's risks with absence of risks. If it had a risk greater than zero, they would mentally classify it as risky. However, this overlooks two things. Firstly, not taking a cognitive enhancement also has several risks. Sandberg, A., & Savulescu, J. (2011) notice how many deaths, accidents, injuries and so on are caused by decisions of cognitive deprived individuals. Secondly, most people committing this bias were already on a cognitive enhancer, which was known to be pretty risky, namely, caffeine. Continue reading →