Written by Dominic McGuire, DPhil Student, Queen's College Oxford
Jonathan Pugh's interesting Practical Ethics blog of October 14th, 2022, http://blog.practicalethics.ox.ac.uk/2022/10/brain-cells-slime-mold-and-sentience-semantics/, prompted several additional thoughts. Pugh's blog considered some of the implications from recent media reports about laboratory grown brains, also called minibrains, which can play the video game of Pong. Pong is a simple representation of the game of table tennis.
In his blog, Pugh concludes that the Pong playing minibrains are not sentient. This is because in his view they do not possess phenomenal consciousness and thus are unable to experience pain or pleasure. To some the property of phenomenal consciousness is an essential requirement for moral status. This is because they claim that only entities that are phenomenally conscious have the kinds of interests that warrant strong forms of moral protection.   Continue reading →
Written by Julian Savulescu, Chris Gyngell, Tsutomu Sawai
Cross-posted with The Conversation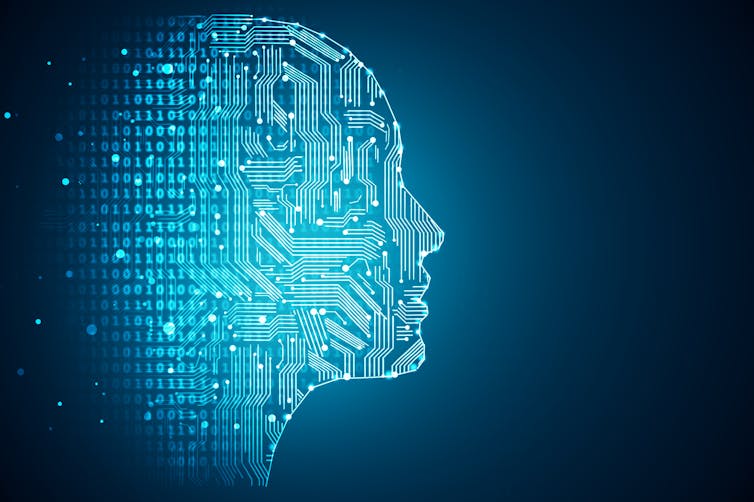 Julian Savulescu, University of Oxford; Christopher Gyngell, The University of Melbourne, and Tsutomu Sawai, Hiroshima University
The year is 2030 and we are at the world's largest tech conference, CES in Las Vegas. A crowd is gathered to watch a big tech company unveil its new smartphone. The CEO comes to the stage and announces the Nyooro, containing the most powerful processor ever seen in a phone. The Nyooro can perform an astonishing quintillion operations per second, which is a thousand times faster than smartphone models in 2020. It is also ten times more energy-efficient with a battery that lasts for ten days.
A journalist asks: "What technological advance allowed such huge performance gains?" The chief executive replies: "We created a new biological chip using lab-grown human neurons. These biological chips are better than silicon chips because they can change their internal structure, adapting to a user's usage pattern and leading to huge gains in efficiency."
Another journalist asks: "Aren't there ethical concerns about computers that use human brain matter?"
Although the name and scenario are fictional, this is a question we have to confront now. In December 2021, Melbourne-based Cortical Labs grew groups of neurons (brain cells) that were incorporated into a computer chip. The resulting hybrid chip works because both brains and neurons share a common language: electricity.

By David M Lyreskog
About Dementia
Dementia is a class of medical conditions which typically impair our cognitive abilities and significantly alter our emotional and personal lives. The absolute majority of dementia cases – approximately 70% – are caused by Alzheimer's disease. Other causes include cardiovascular conditions, Lewy body disease, and Parkinson's disease. In the UK alone, it is estimated that over 1 million people are currently living with dementia, and that care costs amount to approximately £38 billion a year. Globally, it is estimated that over 55 million people live with dementia in some form, with an expected 10 million increase per year, and the cost of care exceeds £1 trillion. As such, dementia is widely regarded as one of the main medical challenges of our time, along with cancer, and infectious diseases. As a response to this, large amounts of money have been put towards finding solutions over decades. The UK government alone spends over £75 million per year on the search for improved diagnostics, effective treatments, and cures. Yet, dementia remains a terrible enigma, and continues to elude our grasp.
Written by Gabriel De Marco and Tom Douglas
This essay is based on a co-authored paper recently published in Criminal Law and Philosophy
Neurointerventions—interventions that modify brain states—are sometimes imposed on criminal offenders for the purposes of diminishing the risk that they will re-offend or, more generally, of facilitating their rehabilitation. A commonly discussed example is the use of hormonal agents to reduce the sex drive of certain sexual offenders. Some suggest that in the future, we will have a wider range of such interventions at our disposal, possibly including, for instance, treatments to reduce aggression or impulsivity, or treatment to enhance capacities for empathy or sympathy.
In a recent paper, we consider an objection to the imposition of such neurointerventions without the offender's prior agreement. Some object to these 'nonconsensual neurointerventions' (or 'NNs') by claiming that they express disrespect for the offender. This, according to the objection, gives us reason not to implement them. On a strong version of the objection, NNs are invariably wrong because they always express disrespect. Continue reading →
Audio and Video recordings of Professor Morten L. Kringlebach (Aarhus University, Denmark; University of Oxford) online St Cross Seminar (21 January 2021) are now available.
Audio and video recordings of David Lyreskog's online St Cross Seminar (25 February 2021) are now available.
This essay was the runner up in the graduate category of the 6th Annual Oxford Uehiro Prize in Practical Ethics.
Written by University of Oxford student Matthew Minehan.
INTRODUCTION
Sally is a healthy young woman who suffers catastrophic brain trauma. Over many months, her doctors subject her to functional Magnetic Resonance Imagining (fMRI) scans and other assessments that leave them in no doubt that she is in a vegetative state. While she shows sleeping and waking activity patterns, her body is operating on 'automatic' and she has no consciousness. She is "incognizant, incapacitated and insensate" (Fenwick 1998, p.86).
Sally's doctors are aware of a new treatment that, if administered, would move her from the vegetative state to a minimally conscious one. This new state would involve fractured consciousness, a lack of awareness of her condition, an inability to direct her own life and an incapacity for complex thought. Because Sally has no known next of kin and issued no advance directive, the decision on her treatment is left to her medical team.
Should the doctors in this hypothetical scenario administer the treatment to Sally? Continue reading →

Announcement: Brian Earp and Julian Savulescu's new book 'Love Drugs: The Chemical Future of Relationships', published by (Stanford University Press) is now available.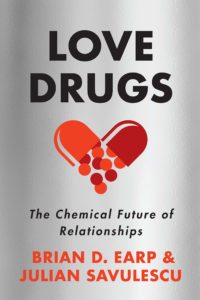 Is there a pill for love? What about an "anti-love drug", to help us get over an ex? This book argues that certain psychoactive substances, including MDMA—the active ingredient in Ecstasy—may help ordinary couples work through relationship difficulties and strengthen their connection. Others may help sever an emotional connection during a breakup. These substances already exist, and they have transformative implications for how we think about love. This book builds a case for conducting research into "love drugs" and "anti-love drugs" and explores their ethical implications for individuals and society. Scandalously, Western medicine tends to ignore the interpersonal effects of drug-based interventions. Why are we still in the dark about the effects of these drugs on romantic partnerships? And how can we overhaul scientific research norms to take relationships more fully into account?
Should neurotechnologies that affect emotional regulation, empathy and moral judgment, be used to prevent offenders from reoffending? Is it morally acceptable to offer more lenient sentences to offenders in return for participation in neuroscientific treatment programs? Or would this amount too coercion? Is it possible to administer neurointerventions as a type of punishment? Is it permissible for physicians to administer neurointerventions to offenders? Is there a risk that the dark history of compulsory brain interventions in offenders will repeat itself? In this interview Dr Katrien Devolder (Oxford), Professor Jesper Ryberg (Roskilde) argues that there are no good in-principle objections to using neurointerventions to prevent crime, BUT (!) that given the way criminal justice systems currently function, we should not currently use these interventions…
Written by Stephen Rainey
Human beings are sometimes seen as uniquely capable of enacting life plans and controlling our environment. Take technology, for instance; with it we make the world around us yield to our desires in various ways. Communication technologies, and global transport, for example, have the effect of practically shrinking a vast world, making hitherto impossible coordination possible among a global population. This contributes to a view of human-as-maker, or 'homo faber'. But taking such a view can risk minimising human interests that ought not to be ignored.
Homo faber is a future-oriented, adaptable, rational animal, whose efforts are aligned with her interests when she creates technology that enables a stable counteraction of natural circumstance. Whereas animals are typically seen to have well adapted responses to their environment, honed through generations of adaptation, human beings appear to have instead a general and adaptable skill that can emancipate them from material, external circumstances. We are bad at running away from danger, for instance, but good at building barriers to obviate the need to run. The protections this general, adaptable skill offer are inherently future-facing: humans seem to seek not to react to, but to control the environment.