Written by Neil Levy
It is an entrenched and central principle of journalistic ethics that the subjects of stories must have an opportunity to respond to them; comment must be sought. These comments are then published in any resulting story.
For example, the Society of Professional Journalists code of ethics requires journalists to "[d]iligently seek subjects of news coverage to allow them to respond to criticism or allegations of wrongdoing". The Canadian Association of Journalists' Statement of Principles for Investigative Journalism sets down a similar requirement slightly more fully:
We will give individuals or organizations that are publicly criticized an opportunity to respond. We will make a genuine and exhaustive effort to contact them. Where possible, we will give them an opportunity to respond before the story is published or broadcast.
While the principle does not mandate that the comments provided are published, in practice they almost always are, if only to show that the principle has been abided by. I want to suggest that this practice should be abandoned. Continue reading →
In Elizabeth Anderson's final Uehiro lecture, she tackles what she takes to be the hardest problem facing our current political discourse – How can we overcome obstacles to communicating moral concerns in order to orient policy to important values (such as public health and justice)? This is a particularly difficult and intractable problem because it concerns our moral values; in overcoming this obstacle, there is thus a considerable degree of scope for disagreement, and judgments of the moral character of others based on their moral opinions. Over the course of the lecture, Anderson refines the diagnosis of this problem, and once again expresses optimism about overcoming the obstacles she highlights. This time she outlines how we might disarm the fear, resentment, pride, and contempt that is currently derailing our political discourse, and the virtues that we must develop to do so. You can find a recording of the lecture here.
Prof. Elizabeth Anderson's second Uehiro lecture focuses on how we can overcome obstacles to fact-based political discourse. In particular, the lecture concerns how we might prevent identity-expressive discourse (a term introduced in the first lecture; see summary of lecture 1 below) from displacing the discussion of facts and evidence in public discourse, and how we might overcome the shameless lying and disinformation campaigns of populist populations. Over the course of the lecture, Anderson illustrates her analysis with illuminating cases studies, and finishes by providing her own solutions to the problem at hand, drawing on Cultural Cognition theory, John Dewey's cultural conception of democracy, and emerging data from deliberative polling studies. You can find a recording of the lecture here
by Dominic Wilkinson
Disputes between parents and doctors are back in the media. This morning, in the case of Tafida Raqeeb, the court concluded that her parents should be allowed to take her to Italy for continuing intensive care.
In Tafida's case, the court found in favour of her parents and against the doctors treating her. That might help address concerns in the minds of some that the courts are biased against parents, and in favour of health professionals.
However, some may still be concerned that the UK legal approach to disagreements is the wrong one. Of relevance, in the next couple of weeks, a Labour politician is planning to put forward a law to the Commons – the Children (Access to Treatment) Bill, otherwise known as 'Charlie's law'. (See this separate guest post for a press release from Bambos Charalambous, MP). Continue reading →

Informed consent, in practice, is a bad joke. It's a notion created by lawyers, and like many such notions it bears little relationship to the concerns that real humans have when they're left to themselves, but it creates many artificial, lucrative, and expensive concerns.
Of course there are a few clinical situations where it is important that the patient reflects deeply and independently on the risks and benefits of the possible options, and there are a few people (I hope never to meet them: they would be icily un-Falstaffian) whose sole ethical lodestone is their own neatly and indelibly drafted life-plan. But those situations and those people are fortunately rare. Continue reading →
Written by César Palacios-González
The other day I went down an internet rabbit hole when researching about planting trees and climate change. I came out the other side concluding (among other things) that there were good reasons to change my search engine to Ecosia[1]. So I did, and, other things being equal, you should too. If you have never heard of Ecosia this is the main gist: it is a search engine that uses its profits from search ad revenue to help fund tree planting projects around the world. Now let me explain how I came to this conclusion. But before I begin, I think it's important to clarify something. Climate change is a political problem that requires a political solution. But I think this is no way negates that individual actions matter in terms of fighting its effects. Continue reading →
By Mackenzie Graham
The article was originally published at the Conversation
Around the world thousands of people are on organ donor waiting lists. While some of those people will receive the organ transplants they need in time, the sad reality is that many will die waiting. But controversial new research may provide a way to address this crisis.
Japan has recently overturned its ban on the creation of human-animal hybrids, or "chimeras", and approved a request by researchers from the University of Tokyo to create a human-mouse hybrid.
Scientists will attempt to grow a human pancreas inside a mouse, using a certain kind of stem cell known as "induced pluripotent stem cells". These are cells that can grow into almost any kind of cell. The stem cells will be injected into a mouse embryo, which has been genetically modified to be incapable of producing a pancreas using its own cells. This hybrid embryo is then implanted in a mouse surrogate and allowed to grow. The goal is to eventually grow a human pancreas in a larger animal – such as a pig – which can be transplanted into a human.
Written by Alberto Giubilini
Oxford Martin School, Wellcome Centre for Ethics and Humanities, University of Oxford
Following a measles outbreak, Rockland County in New York has enforced a 30 day emergency measure that involves barring unvaccinated children and teenagers from any public place (not just schools, but also restaurants, shopping centres, places of worship, and so on). Parents face up to 6 months in jail and/or a $500 fine if they are found to have allowed their unvaccinated children in public spaces. In fact, this measure resembles quite closely a form of quarantine. Some might think this kind of policy is too extreme. However, I think the problem is that the measure is not extreme enough. It is necessary and justified given the state of emergency, but it is not sufficient as a vaccination policy. Parents can still decide not to vaccinate their children and keep them at home for the 30 days the order will last. Thus, the policy still gives some freedom to parents, who are responsible for the situation, and this freedom comes at the cost of penalizing the children, who are not responsible. We need to contain and to prevent measles cases and measles outbreaks by forcing parents to vaccinate their children, not simply by preventing children from leaving their homes when emergencies arise. Continue reading →
Written by César Palacios-González
It seems that in the not-so-distant future, scientists will be able to create functional human gametes (i.e. eggs and sperm) in a laboratory setting. In other words, they will be able to create human gametes outside of the human body. And just as there is in vitro fertilization (IVF), there will be in vitro gametogenesis (IVG). This means that our already long list of human reproductive acronyms –IVF, PGD, ICSI, PNT, PBT1, PBT2, MST, UTx, CT, etc.–  will get a bit longer. At present, some of the best biology labs from around the world are actively working on how to achieve such goal, and non-human animal models have shown some amazing results.
For starters, scientists have successfully derived in a laboratory setting mouse oocyte-like cells and sperm-like cells from induced pluripotent stem cells and embryonic stem cells. And, most surprisingly, they have been able to create what has been called "cross-sex gametes". This means that they have been able to create sperm-like cells from female mice, and oocyte-like cells from male mice (I use the terms 'sperm-like' and 'oocyte-like' because these cells are not identical to naturally occurring gametes). Some of such cross-sex gametes have, in turn, been capable of producing live offspring. Continue reading →

By Mackenzie Graham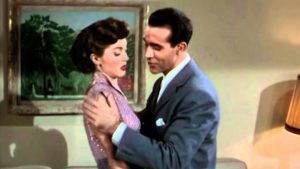 In late November, a radio station in Cleveland Ohio announced it would be removing the song 'Baby, It's Cold Outside' from its holiday playlist, in response to listener complaints. Several other radio stations followed, including Canadian broadcasters Bell Media, CBC Radio and Rogers Media. These decisions proved divisive among listeners, however, with many of the US broadcasters, as well as the CBC, quickly reversing course and reinstating the song after conducting online listener polls.
The song was written in 1944 by Frank Loesser, as a duet that he regularly performed with his wife Lynn Garland at Hollywood celebrity parties. In 1949, Loesser sold the song to MGM Studios, who used it in the film Neptune's Daughter, where it won the Academy Award for Best Original Song that same year. It has been re-recorded by more than 50 artists since that time, most recently in 2018, and is a staple of popular radio during the Christmas season, due to its wintery theme.
In the lyrics of the song, a party guest (typically sung by a female voice) and the party host (typically a male voice) sing back and forth about whether the guest should stay for 'one more drink,' or venture home (despite it being, presumably, quite cold outside). The female voice sings lines like 'I ought to say no, no, no', 'what's in this drink', 'you're very pushy you know', and 'the answer is no', while the male voice sings lines like 'mind if I move in closer', 'what's the sense of hurting my pride', and 'gosh your lips look delicious.'