By Luke J. Davies.
Luke is on Twitter! Follow him here.
In 1973 James Burke made a series of predictions about how the world would be in 1993. He got a lot right: the wide spread use of computers at home and in schools; the data collection and storage that use makes possible; the development and approbation of IVF technology; changes in beliefs about privacy, in the form of a higher readiness in the young to give out personal information. Burke was recently asked to make another series of predictions about the state of the world in 80-100 years from now. (Find a short clip here, and a longer one here.) Continue reading →
By Luke Davies
Follow Luke on Twitter.
A recent article in the New York Times has advocated extending the notion of personhood, and the rights associated with that status, to dogs. Gregory Burns, the author of the article, argued for this position on the basis of the structural and functional similarity between the caudate nucleus of dogs and humans. The caudate nucleus, Burns tells us, is that part of the brain responsible for our feeling of anticipation of things we enjoy. More than this, the activity of the caudate nucleus is so consistent in MRI scans that he claims we may be able to use our monitoring of its activity to predict our tastes for certain things (he lists music, food and beauty). Importantly for Burns, activity in the caudate increased in dogs in response to positive stimulus: a gesture signaling food, or the appearance of the owner. The tentative conclusion to these findings is that the MRI images signal the possibility of canine emotion. Burns makes clear that without the capacity to communicate with us, which dogs certainly do not possess, the findings are still quite limited.  However, he views the existence of emotion as sufficient for personhood, and personhood as sufficient for being a possessor of rights. This leads him to conclude that dogs should be recognized as having the rights persons have.
Though there is good reason to doubt the argumentative moves Burns makes in his short article, that's not what I'd like to do here. (A Letter to the Editor sent to the NTY regarding the article warns, for example, against assuming that complex emotional states–such as love, which Burns mentions–can be reduced to physical states. This alone should give us pause before asserting any larger similarities between human and canine consciousness.)  Rather, I would pose a question that came to me after reading the article: Is it possible that the rights animals possess have a different function the rights humans possess?  Continue reading →
By Luke Davies
Follow Luke on Twitter.
Recently in Illinois, a woman, Colette Purifoy, has been denied a marriage license because her fiancé, John Morris, who is in a vegetative state, cannot sign the marriage form and consent (Find the story here, here, here, and here). In 2009, just before the surgery during which his anoxic brain injury was inflicted (leaving him in his current, unresponsive condition), Morris proposed to Purifoy for a second time. She said 'Yes', also for the second time. The couple has been together for 38 years, but hasn't been able to marry as a result of financial and family commitments. Continue reading →
Having a post-mortem (henceforth PM) carried out on a recently deceased loved one can be hugely distressing for those left behind. The procedure involves a detailed examination of the body after death, and requires what some would deem to be a violation of the deceased's bodily integrity. For obvious reasons, the subject of the PM him or herself is not harmed by the procedure (unless, perhaps, they had previously expressed a wish not to undergo a PM). Rather, it seems that the harm that PMs do, if any, is most readily understood as being inflicted upon those of the friends and relatives of the deceased who are distressed by the idea of a pathologist examining their loved one, mere days after they have been confronted with the loss of that person. Here, I shall consider the ethics of certain legally required post mortems. Continue reading →
Christian Brown is a newly qualified junior doctor with an interest in psychiatry and ethics. 
Early last month, Ariel Castro, convicted kidnapper, rapist, and murderer, used a bed sheet and a window-ledge to commit suicide in his prison cell. He was just four weeks into a life sentence. Recently on this blog, Rebecca Roache wrote a post about the possibility of enhancing prison sentences – today, I'd like to consider the right-to-die of inmates, and the role of medical professionals in their suicidal behaviour.
Inside the walls of our high security prisons, small numbers of prisoners face life-long sentences, deprived of all but the minimum of human contact, and confined for most of the day to their cells. Some people argue that it can be rational to commit suicide – for the purposes of this post, I'll refer to suicidal acts which are voluntary, informed, and the individual shown to have mental capacity, as 'rational suicide'. If one accepts this, it is hard to imagine a more subjectively powerful circumstance in which to kill oneself than at the outset of a life sentence. Indeed, suicide rates among prisoners are around six times higher than those of the general male population. Of course, a proportion of these cases will not meet the criteria for 'rational suicide', but let's consider those that do. Continue reading →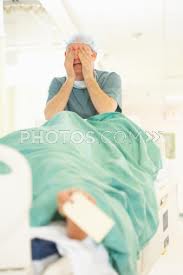 Last week, the Daily Mail reported on Dr Anna Smajdor's paper in which she argues that compassion 'is not a necessary component' of healthcare. This claim contrasts interestingly with Jeremy Hunt's recent proposal that all student nurses should have to prove that they are capable of caring by spending a year on wards carrying out basic tasks. This proposal, along with the suggestion that pay be linked to levels of kindness would, according to Hunt, go some way to improving the standard of NHS care.  The motivating idea behind Hunt's proposals is that lack of compassion amongst NHS staff is partly responsible for poor care and, in some cases, for cultivating a 'culture of cruelty'.
So is compassion a necessary component of healthcare? Is an adequate standard of care necessarily unattainable when compassion amongst staff is absent? In considering these questions I do not intend to embark on a detailed critique of Dr Smajdor's paper. Instead, I will begin from her main ideas and use them to motivate a general discussion of the role of compassion in healthcare. According to the report, Dr Smajdor argues for two main claims: 1) that compassion is not a necessary component of healthcare – that acceptable standards can be attained without it – and 2) that compassion can actually be dangerous for healthcare workers, possibly resulting in impaired standards of care.  Continue reading →
Several days ago, a middle-aged man named Nam Young-ho was shot to death while crossing the Imjin River, which divides North and South Korea.  Such stories are sadly not uncommon, but the particular facts make this case quite unusual: Nam was a South Korean trying to enter the North, and was shot by South Korean soldiers.  This killing received relatively little attention in the news (perhaps in part because it occurred on the same day as a larger tragedy in the US), but it's hard to view it as anything other than a terrible injustice.  I've been racking my brains, and I can't figure out a plausible justification.  From news reports, it sounds like the South Korean military is standing by the soldiers' actions and no prosecution is forthcoming.  This makes the killing all the more disturbing – it was not the result of poor training or accident, but a deliberate and pernicious policy to use lethal force on anyone attempting to cross into the North. Continue reading →