This essay was the runner up in the undergraduate category of the Oxford Uehiro Prize in Practical Ethics 2017
Written by University of Oxford Student, Andreas Masvie
The West in general, and perhaps Europe in particular, tend to celebrate youth politics as a vital force of democracy. This is reflected in the current literature on youth politics, which appears to be almost exclusively descriptive (e.g. 'What is the level of youth politics in country X?') or positively normative (e.g. 'How can country X heighten engagement in youth politics?'). Various youth councils and parliaments are encouraged and empowered by government as well as civil society, both at local and national level. This is also the case internationally. The UN, for instance, demands that youth politics be stimulated: "[Such] engagement and participation is central to achieving sustainable human development."[1] I will approach the rationale of this collective celebration as a syllogism, defining 'youth politics' as organized political engagement of people aged 13–25:
P1        Youth politics increases the level of political engagement;
P2        Political engagement promotes democratic vitality and sustainability; thus
C1        Youth politics promotes democratic vitality and sustainability.
In this paper I am interested in challenging P2. Does the increased political engagement due to youth politics promote democratic vitality and sustainability? For the sake of argument, I will posit the trueness of P1. When it comes to P2: it would be difficult to argue that all forms of political engagement promote democratic vitality and sustainability (e.g. authoritarian neo-Nazism or revolutionary Communism). Hence, I shall take it for granted that P2 is constrained to activities and policies compatible with democracy. Continue reading →
Following widespread media coverage about the court case where baby Charlie Gard's parents were told that his life support would be removed against their wishes, Dominic Wilkinson appeared on BBC's Newsnight to discuss the factors that doctors take into account when making such difficult decisions.
Let's suppose, entirely hypothetically and for the sake of argument, that Brexit is a disaster for the UK. Let's suppose that sterling crashes; that foreign travel is punishingly expensive and that, if you can afford to go abroad, you're a laughing stock. Let's suppose that the Treasury's estimates of billions of pounds of losses each year are reasonably accurate; that unemployment rises; that credit ratings plummet. Let's suppose Brexit creates a corrosive tide of racism; that things that should never be said, and can never be unsaid, are shouted at high volume. Let's suppose that there's a torrential brain drain; that UK universities fall down the international league tables; that the innovative treatments prescribed (to private patients only, unfortunately – no money left for the NHS) by the UK's (predominantly white) doctors are all devised in New York, Paris and Rome rather than London and Leeds. Let's suppose that the environment, unprotected by EU legislation, is trashed, and that Scotland leaves the UK.  Let's suppose, too, that nervousness about all this creates an increasingly authoritarian style of government .
If all that happens, it'll be great. At least if you're a consistent utilitarian. The horror of the UK's experience will strengthen the EU and prevent other countries from thinking that they should leave the Union – which would have similarly disastrous results for them and, if the EU itself dissolves, tectonic consequences for the stability of the world. Continue reading →
Smartphones are like spies in our pocket; we should cover the camera and microphone of our laptops; it is difficult to opt out of services like Facebook that track us on the internet; IMSI-catchers can 'vacuum' data from our smartphones; data brokers may  sell our internet profile to criminals and/or future employees; and yes, we should protect people's privacy even if they don't care about it. Carissa Véliz (University of Oxford) warns us: we should act now before it is too late. Privacy damages accumulate, and, in many cases, are irreversible. We urgently need more regulations to protect our privacy.
By Charles Foster
English law has traditionally, for most purposes, regarded animals as mere chattels. There is now animal welfare legislation which seeks to prevent or limit animal suffering, but provided that legislation is complied with, and that no other relevant laws (eg those related to public health) are broken, you are free to do what you want with your animal.
Veterinary surgeons are in an interesting position. The UK regulatory body for veterinarians, the Royal College of Veterinary Surgeons ('RCVS') publishes a Code of Professional Conduct. This provides, inter alia:
'1.1  Veterinary surgeons must make animal health and welfare their first consideration when attending to animals.'
'2.2  Veterinary surgeons must provide independent and impartial advice and inform a client of any conflict of interest.' 
'First consideration' in 1.1 is a rather weasly formulation. Does it mean that it is the overriding consideration, trumping all others, however weighty those others might be? Or the one that veterinarians ought to consider first, before moving on to other criteria which might well prevail? Continue reading →
The University of Melbourne (the most prestigious university in my hometown) has advertised three senior positions in mathematics. Like some (but not all) other STEM subjects, mathematics has a low proportion of female academics. In part, this is a pipeline problem: women are significantly less likely to do mathematics degrees than men (28% of maths students at Melbourne are female). The head of the school of mathematics and statistics at the university hopes that the appointments might help by fixing the leaking pipeline: the three appointments will provide role models and mentors for female students and might encourage more of them to enrol, finish and go on to higher degrees. Continue reading →
By Dominic Wilkinson @Neonatalethics 
and Keyur Doolabh, Medical Student, Monash University
Towards the end of last year, and over the first months of 2016, there were alarming reports of the explosive spread of Zika virus infection in South America. As many as 1.5m Brazilians were thought to have contracted the virus. More, worrying still, there were reports of thousands of cases of congenital microcephaly – infants born with abnormally small heads because of brain damage in the womb. Each week there appeared to be more reports and larger numbers of infants affected.
But the latest estimates from Brazil have reversed this trend. Last week, the total number of confirmed and suspected cases of Zika microcephaly is reported to be 4,759, 500 less than two months ago.
Why are the numbers of cases falling? Does this mean that earlier reports about Zika were wrong? Is the Zika panic over? Continue reading →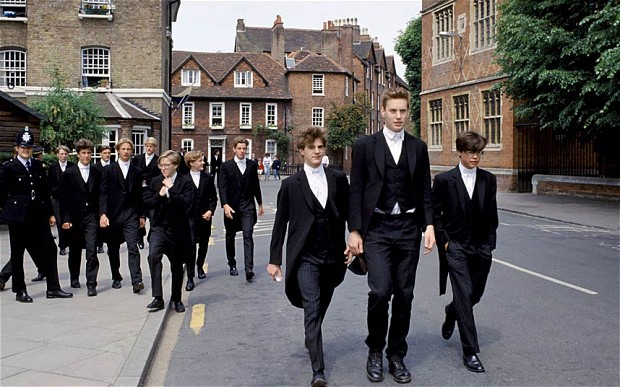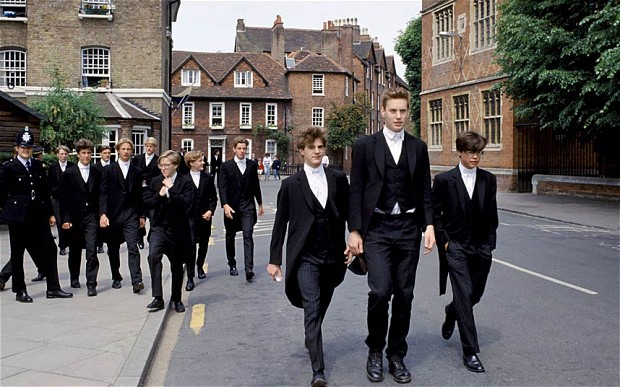 (Photo: Daily Telegraph)
I am a bitter opponent of private education. All my political hackles rise whenever the subject is mentioned.
Yet of my four currently school-aged children, one ('A') is educated privately (at a specialist choir school), and another ('B', who is dyslexic) will shortly be in private education (at a hip, Indian-cotton swathed, high-fibre, bongo-drumming, holistic school). The two others ('C' and 'D') are currently in state primary schools. There are two older children too ('E' and 'F') They were both educated privately, at a fairly traditional school.
How can I live with myself?
One way would be to avert my eyes from the apparently plain discrepancy between my actions and my political convictions. That's often been my strategy. But I want to attempt some kind of defence – at least in relation to A and B, and lay the ground for a potential defence in relation to C and D, should we choose to educate them privately. Continue reading →