Oxford Uehiro Centre's Director of Medical Ethics, Professor Dominic Wilkinson, has led a UK ethical framework for treatment decisions in acute paediatric settings during the Covid-19 Pandemic.
This ethical framework is a modification of guidance developed for treatment decisions relating to adults. The principles relating to decisions for children in the setting of the pandemic are the same as those for adults. The framework emphasises that decisions should be ethically consistent and apply to patients both with COVID-related and non-COVID related illness.

The focus of the ethical framework provides guidance for a situation where there is extremely high demand and limited critical care capacity. However, it is important to note that at the time of writing (14 April 2020) there is enough paediatric critical care capacity across the UK. At the present time decisions about children in need of critical care should reflect the same fundamental ethical considerations as apply in normal times. Those decisions should be focused on the best interests of the child, and actively involve parents in decision-making.
Written by Dominic Wilkinson, University of Oxford
This article originally appeared in The Conversation
In a world where the adjective "unprecedented" has become commonplace, the news of British Prime Minister Boris Johnson being admitted to the intensive care unit of St Thomas' Hospital with COVID-19 seemed to take it to a new level.
There is little information in the public domain about Johnson's medical condition, but this is clearly a very serious step. He will only have been transferred to intensive care because it is perceived that his condition is potentially life threatening and there is a possibility that he would need urgent medical attention, including the possible use of mechanical ventilation.
What would happen if that became necessary? Would Johnson's treatment be any different from anyone else with the same condition? Would he receive special treatment because of his political position, because of his importance for the country? Would he be prioritised for a ventilator? Continue reading →
By Julian Savulescu and Dominic Wilkinson
Cross-posted from ABC Online
Imagine there are two patients with respiratory failure.
Joan is 40, normally employed with two children and no other health conditions or disabilities. Mary is 80, with severe dementia, in a nursing home.
In the Western world, doctors are gearing up for an explosion of cases of COVID-19 and with a massive shortage of medical resources, including life-saving ventilators, they are likely to be presented with dilemmas of exactly this kind.
It is undeniable that people should have an equal chance when there are sufficient resources.
But when there are limited resources, doctors do take various factors into account.
Read more: https://www.abc.net.au/news/2020-03-18/ethics-of-medical-care-ventilator-in-the-coronavirus-pandemic/12063536
Written by Dominic Wilkinson, University of Oxford
This article was originally published on The Conversation
Waiting is never easy. Sometimes the period when you know that something bad is coming is almost harder than when it finally arrives.
Across the health service, there is an enormous and unprecedented effort underway to prepare for the coming surge of patients needing hospital treatment for coronavirus. Looking across to the experience in Italy, Spain and Germany, we know that there is a tsunami coming – a tidal wave of medical need that will swamp us, test us, sweep some of us away.
The analogy with a tsunami is apt because we are at the moment when the waters pull back before the great wave arrives. Some hospitals are eerily quiet; elective surgery has stopped, and some wards have been emptied. Our healthcare workers are anxiously waiting and preparing for what is coming.
Of course, many ordinary people are also waiting, not knowing exactly what lies ahead and fearing the worst. How can they, how can we – all of us – prepare?
The answer is not to panic. But nor should we ignore or downplay the seriousness of the situation. And certainly, it is not to stockpile pasta or loo paper. Continue reading →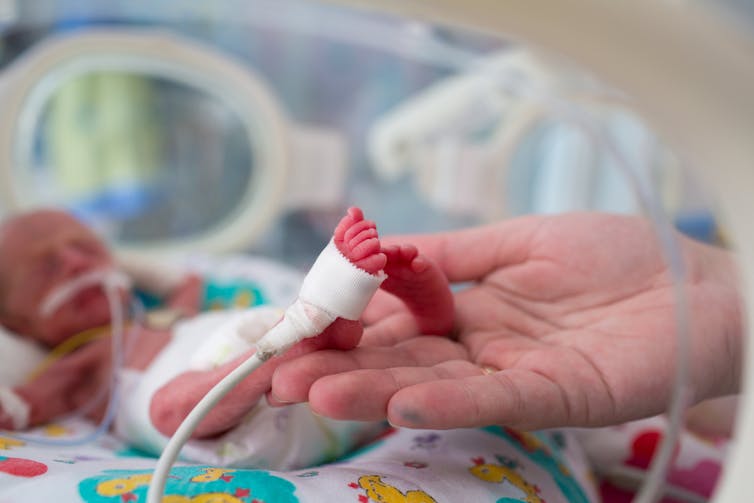 Dominic Wilkinson, University of Oxford
When new guidance relating to the outcome and medical care of babies born extremely prematurely was recently released, it led some to call for UK abortion law to be revised.
This was because one of the new recommendations from the British Association of Perinatal Medicine is that it is sometimes appropriate to provide resuscitation and active medical treatment for babies born at 22 weeks gestation (four and a half months before their due date). This is a week earlier than was recommended in the last version of the framework, published in 2008.
The argument goes that the new guidance creates a "contradiction in British law" because extremely premature infants can now be resuscitated before the point in pregnancy where abortion law changes.
A spokesperson for campaign group Right to Life UK said: "In one room of a hospital, doctors could be working to save a baby born alive before 24 weeks whilst in another room a doctor could perform an abortion which would end the life of a baby at the same age. Surely this contradiction needs to end?" Continue reading →
Professor Dominic Wilkinson, Professor of Medical Ethics, University of Oxford. Consultant Neonatologist
This morning, the High Court judgement around medical treatment for five-year old Tafida Raqeeb was published. Tafida sustained severe brain damage from bleeding in the brain eight months ago. Her parents wish to take her to a hospital in Italy to continue life support, while the doctors at the London hospital caring for her believe that it would be best to stop life support and allow Tafida to die.
Justice MacDonald concluded today that life sustaining treatment for Tafida must continue and her parents should be allowed to take her to Italy. Continue reading →
by Dominic Wilkinson @Neonatalethics
This week the legal case around medical treatment for five-year old Tafida Raqeeb has begun in the High Court. She sustained severe brain damage from bleeding in the brain seven months ago. Her parents wish to take her to a hospital in Italy for further treatment, while the doctors at the London hospital caring for her believe that it would be best to stop life support and allow Tafida to die.
In a previous press release, I addressed several common questions about the case:
This seems to be another case like that of Charlie Gard and Alfie Evans. How common are cases of disagreement in the medical care of children?
Why do disagreements occur?
Why don't parents have the final say about treatment?
Who is right in Tafida's case, her parents, or the doctors?
There appear to be two central questions in her case –
Is there any realistic chance of her condition improving if life-support continues?
If Tafida's condition does not improve, should treatment to keep her alive continue, or should it stop (particularly, if her parents do not give permission to withdraw treatment)?

by Professor Dominic Wilkinson, consultant neonatologist, Professor of Medical Ethics, University of Oxford.
In September, the high court will hear a legal challenge relating to the medical care of five-year old Tafida Raqeeb. She has been in intensive care since suffering a severe stroke in February this year. The doctors apparently believe that there is no chance of Tafida recovering, and believe that the machines keeping Tafida alive should be stopped, and Tafida allowed to die. Her parents do not accept this, and wish to take Tafida overseas for continued treatment in the hope of her improving.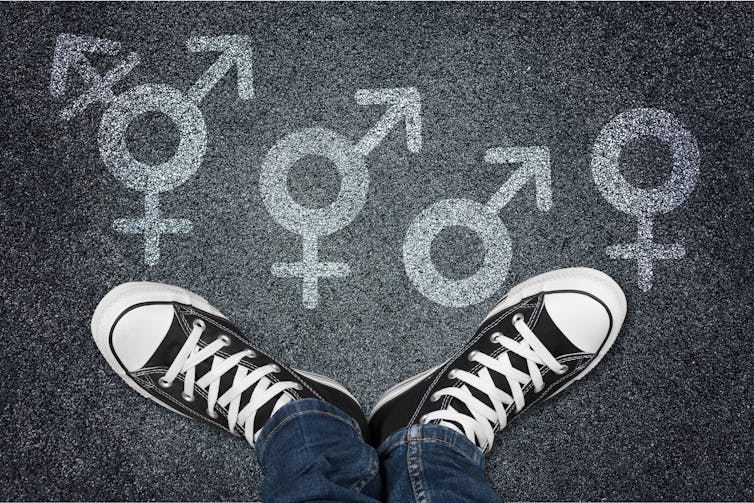 Dominic Wilkinson, University of Oxford and Julian Savulescu, University of Oxford
A recent Newsnight programme reported that a major UK puberty-blocking trial is under investigation. Doctors at a London clinic provided drugs to block the development of puberty in young adolescents with gender dysphoria, a condition where the person experiences discomfort or distress because of a mismatch between their biological sex and gender identity.
The trial began in 2011. A year after starting the drugs, the young people were apparently more likely to report thoughts of wanting to harm themselves. The worry is that perhaps the treatment they received was causing them to have these thoughts of self-harm and suicide.
One of the criticisms of the study, put forward on Newsnight, is the design. The study involved giving the drugs to a group of adolescents and monitoring the effects. However, there was no control group, that is, adolescents who did not receive the drugs. This makes it hard to be sure whether the rates of self-harming thoughts are related to the drugs, would have happened anyway, or perhaps were lower than they would have been without treatment. Continue reading →
Dominic Wilkinson, University of Oxford
Shortly before Frenchman Vincent Lambert's life support was due to be removed, doctors at Sebastopol Hospital in Reims, France, were ordered to stop. An appeal court ruled that life support must continue.
Lambert was seriously injured in a motorcycle accident in 2008 and has been diagnosed as being in a persistent vegetative state. Since 2014, his case has been heard many times in French and European courts.
His wife, who is his legal guardian, wishes artificial nutrition and hydration to be stopped and Vincent to be allowed to die. His parents are opposed to this. On Monday, May 20, the parents succeeded in a last-minute legal appeal to stop Vincent's doctors from withdrawing feeding, pending a review by a UN Committee on the Rights of Persons with Disabilities.
Lambert's case is the latest example of disputed treatment for adult patients with profound brain injury. The case has obvious parallels with that of Terri Schiavo, in the US who died in 2005 following seven years of legal battles. And there have been other similar high-profile cases over more than 40 years, including Elena Englaro (Italy, court cases 1999-2008), Tony Bland (UK 1993) Nancy Cruzan (US 1988-90) and Karen Ann Quinlan (US 1975-76). Continue reading →