An interview with academic visitor Dr María de Jesús Medina Arellano, Professor and Researcher at the Institute of Legal Research at the National Autonomous University (UNAM), on her research focusing on the ethics and regulation of biotechnologies in developing countries, such as stem cell science, human genome editing and reproductive technologies.
Press release and an interview with Prof Dominic Wilkinson on the new book, Pandemic Ethics: From Covid-19 to Disease X, which he has co-authored with Prof Julian Savulescu.
1 May 2023
According to some estimates, there is more than a one in four chance in the next decade of another global pandemic. We don't know whether this will be influenza, a coronavirus (like SARS and COVID), or something completely new. The World Health Organisation refers to this unknown future threat as "Disease X". Continue reading →

Written by David Lyreskog
A growing number of technologies are currently being developed to improve and distribute thinking and decision-making. Rapid progress in brain-to-brain interfacing, and hybrid and artificial intelligence, promises to transform how we think about collective and collaborative cognitive tasks. With implementations ranging from research to entertainment, and from therapeutics to military applications, as these tools continue to improve, we need to anticipate and monitor their impacts – how they may affect our society, but also how they may reshape our fundamental understanding of agency, responsibility, and other concepts which ground our moral landscapes. Continue reading →
In a new short video academic visitor Matthias Braun discusses the value of academic collaboration with the Uehiro Centre's Rebecca Brown.

Written by Joanna Demaree-Cotton
This last Michaelmas term marked the inaugural series of lab meetings for the Uehiro Centre's BioXPhi lab (https://moralpsychlab.web.ox.ac.uk). Co-directed by myself and Dr. Brian Earp, the lab brings philosophers together with psychologists to conduct experimental studies in moral psychology and bioethics. Specifically, we investigate the contributing factors and psychological processes that shape:
Moral intuitions, judgments and reasoning

Moral agency, moral action and moral motivation

The structure and application of (bio)ethical concepts
… with an eye to contributing to substantive normative and philosophical debates in ethics.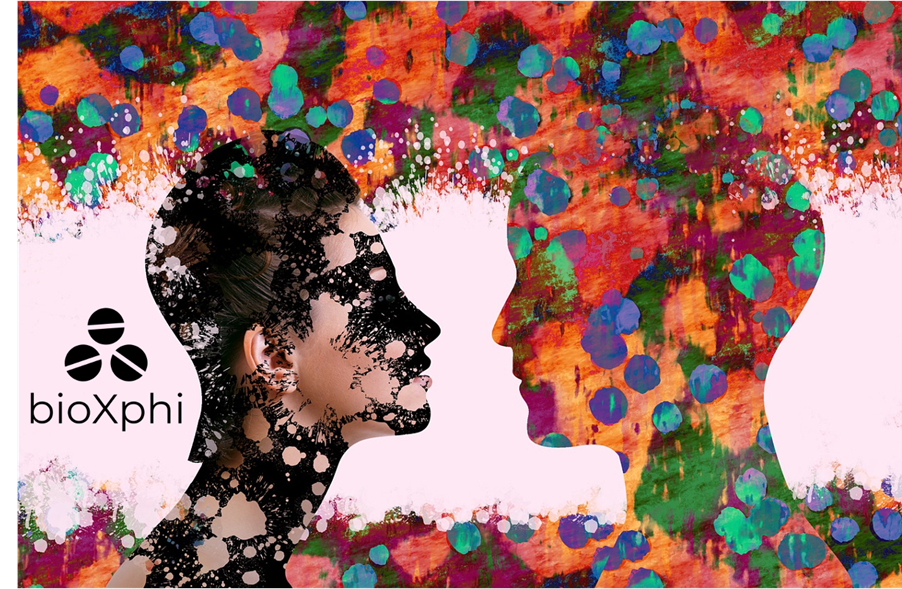 (What's a "lab meeting", you ask? Our lab meetings are where members of our lab come together with colleagues and collaborators to present and get feedback on ongoing research relevant to the experimental study of ethics.)
Just because people reason in a certain way about morality, that doesn't mean that this is how we should reason about morality. People get things wrong all the time. Concepts can be incoherent. Reasoning can be flawed. Judgments can be biased and self-serving. Moral motivation can be weak. Moreover, people can often be ignorant or mistaken about many of the morally relevant details and nuances that apply to some particular situation, resulting in moral judgments that are simply ill-informed.
Yet, investigating ordinary moral psychology is invaluable for ethics and moral philosophy for a number of reasons (Earp, Demaree-Cotton et al., 2020; Earp, Lewis et al., 2021).
By Alberto Giubilini
The forthcoming World Cup in Qatar is perhaps the most controversial in football history.  Qatari social, religious, and legal norms clash with values that many people from other parts of the world hold dear.  For example, things like extramarital sex, same-sex behaviour, and importation of religious books are illegal in Qatar. A Qatari ambassador for the World Cup said that homosexuality is a 'damage of the mind' and a 'spiritual harm'. He added that people going to Qatar will have to accept their rules.
This flies in the face of the fact that many players, commentators, and other stakeholders who will go to Qatar have been openly condemning Qatari social, religious, and legal norms in many ways. For example, Australian footballers have released a video condemning human rights violations in Qatar, including the treatment of migrant workers. German defender Leon Goretzcka said that by displaying messages against Qatari norms players want to "set an example for the values we want to stand for". Is this hypocritical?
Written by Neil Levy
Everyone agrees that ignorance of fact can excuse. If I take your suitcase thinking it was mine, and my belief that it was mine was faultless (perhaps the coach driver handed it to me, saying "this is yours", and it looked exactly like mine), I seem excused of blame for taking it. But philosophers and ordinary people have been reluctant to excuse people on the basis of their moral ignorance. Think, for example, about recent debates concerning memorials to people we now recognize as deeply racist. Of course, it's perfectly possible to demand that such memorials be removed on the grounds that it's inappropriate to laud bad people, but the demand is often combined with blame directed at the racist (conversely, those who defend the memorials often think it's sufficient to deflect blame on the grounds that the person was "a man of his time"). Continue reading →
We are pleased to announce the publication of Volume 10 Issue 1 of the Journal of Practical Ethics, our open access journal on moral and political philosophy. You can read our complete open access archive online and hard copies will be available to be purchased at cost price shortly.
Anderson, E. S., (2022) "Can We Talk?: Communicating Moral Concern in an Era of Polarized Politics", Journal of Practical Ethics 10(1). doi: https://doi.org/10.3998/jpe.1180
Renzo, M., (2022) "Defective Normative Powers: The Case of Consent", Journal of Practical Ethics 10(1). doi: https://doi.org/10.3998/jpe.2382
Hosein, A., (2022) "Illusions of Control", Journal of Practical Ethics 10(1). doi: https://doi.org/10.3998/jpe.2381

Image> Leolynn11, CC BY-SA 4.0 <https://creativecommons.org/licenses/by-sa/4.0>, via Wikimedia Commons
The UK Government has lifted the prohibition on fracking.
The risks associated with fracking have been much discussed. There is widespread agreement that earthquakes cannot be excluded.
The precautionary principle springs immediately to mind. There are many iterations of this principle. The gist of the principle, and the gist of the objections to it, are helpfully summarised as follows:
In the regulation of environmental, health and safety risks, "precautionary principles" state, in their most stringent form, that new technologies and policies should be rejected unless and until they can be shown to be safe. Such principles come in many shapes and sizes, and with varying degrees of strength, but the common theme is to place the burden of uncertainty on proponents of potentially unsafe technologies and policies. Critics of precautionary principles urge that the status quo itself carries risks, either on the very same margins that concern the advocates of such principles or else on different margins; more generally, the costs of such principles may outweigh the benefits. 
Whichever version of the principle one adopts, it seems that the UK Government's decision falls foul of it. Even if one accepts (controversially) that the increased flow of gas from fracking will not in itself cause harm (by way of climate disruption), it seems impossible to say that any identifiable benefit from the additional gas (which could only be by way of reduced fuel prices) clearly outweighs the potential non-excludable risk from earthquakes (even if that risk is very small).
If that's right, can the law do anything about it? Continue reading →
Laws on genital mutilation, gender affirmation and cosmetic genital surgery are at odds. The key criteria should be medical necessity and consent.
By Brian D. Earp (@briandavidearp)
———————-
In Ohio, USA, lawmakers are currently considering the Save Adolescents from Experimentation (SAFE) Act that would ban hormones or surgeries for minors who identify as transgender or non-binary. In April this year, Alabama passed similar legislation.
Alleging anti-trans prejudice, opponents of such legislation say these bans will stop trans youth from accessing necessary healthcare, citing guidance from the American Psychiatric Association, the American Medical Association and the American Academy of Pediatrics.
Providers of gender-affirming services point out that puberty-suppressing medications and hormone therapies are considered standard-of-care for trans adolescents who qualify. Neither is administered before puberty, with younger children receiving psychosocial support only. Meanwhile genital surgeries for gender affirmation are rarely performed before age 18.
Nevertheless, proponents of the new laws say they are needed to protect vulnerable minors from understudied medical risks and potentially lifelong bodily harms. Proponents note that irreversible mastectomies are increasingly performed before the age of legal majority.
Republican legislators in several states argue that if a child's breasts or genitalia are 'healthy', there is no medical or ethical justification to use hormones or surgeries to alter those parts of the body.
However, while trans adolescents struggle to access voluntary services and rarely undergo genital surgeries prior to adulthood, non-trans-identifying children in the United States and elsewhere are routinely subjected to medically unnecessary surgeries affecting their healthy sexual anatomy — without opposition from conservative lawmakers.