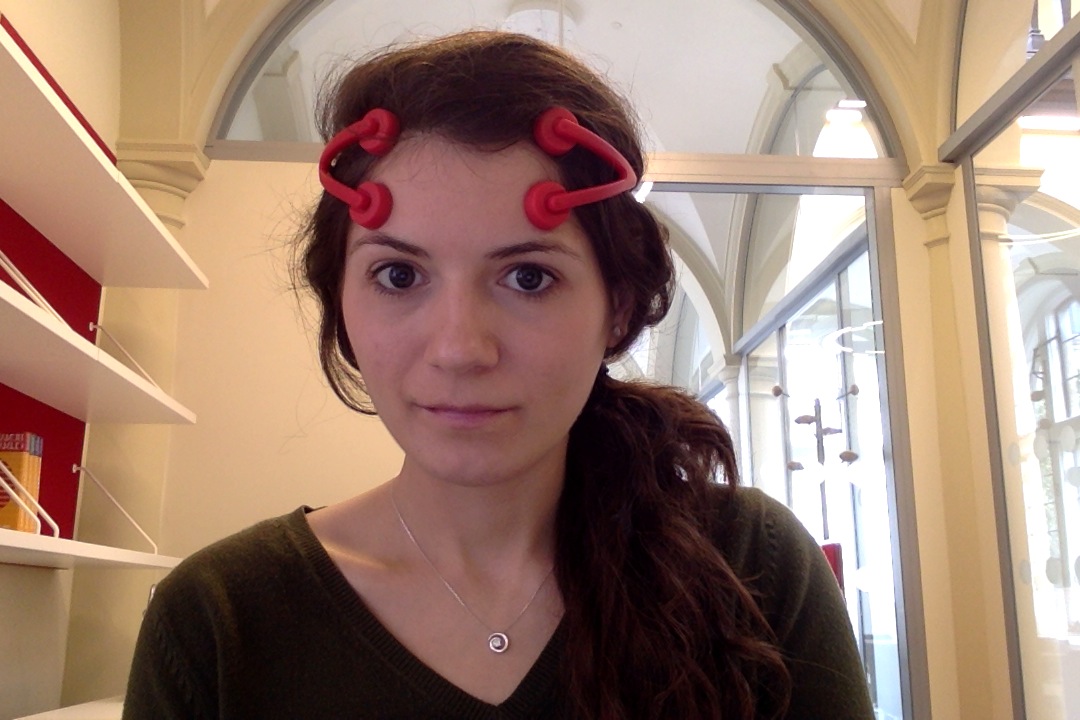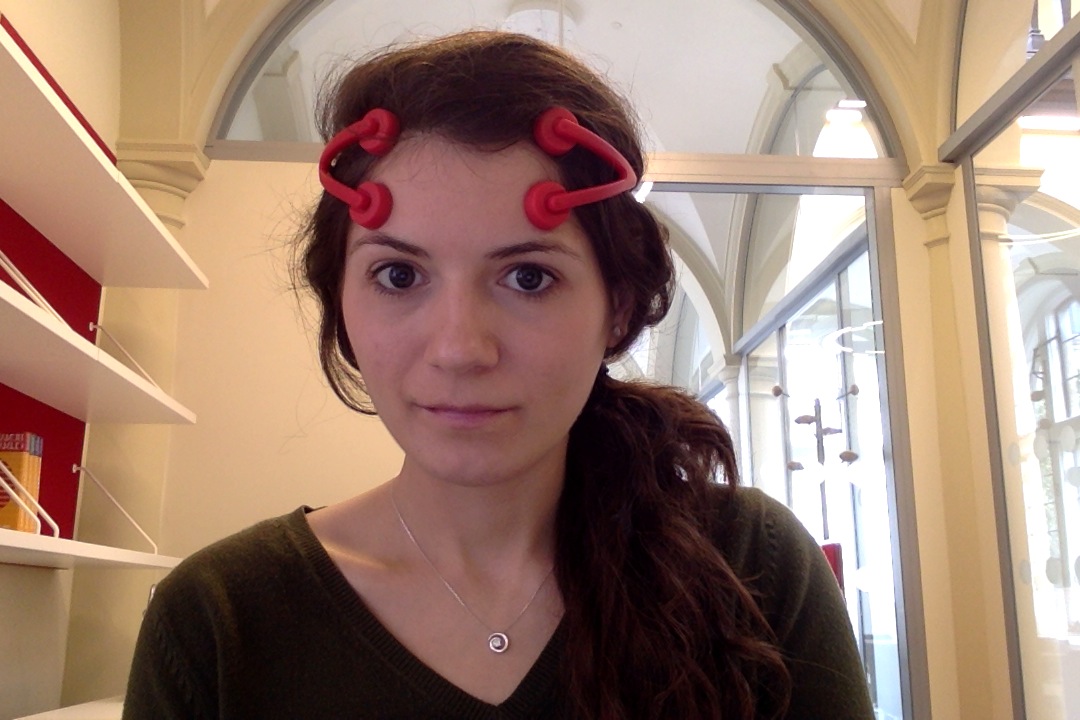 In many places around the world, there are people connecting electrodes to their heads to electrically stimulate their brains. Their intentions are often to boost various aspect of mental performance for skill development, gaming or just to see what happens. With the emergence of a more accessible market for glossy, well-branded brain stimulation devices it is likely that more and more people will consider trying them out.
Transcranial direct current stimulation (tDCS) is a brain stimulation technique which involves passing a small electrical current between two or more electrodes positioned on the left and right side of the scalp. The current excites the neurons, increasing their spontaneous activity. Although the first whole-unit devices are being marketed primarily for gamers, there is a well-established DIY tDCS community, members of which have been using the principles of tDCS to experiment with home-built devices which they use for purposes ranging from self-treatment of depression to improvement of memory, alertness, motor skills and reaction times.
Until now, non-clinical tDCS has been the preserve of those willing to invest time and nerve into researching which components to buy, how to attach wires to batteries and electrodes to wires, and how best to avoid burnt scalps, headaches, visual disturbances and even passing out. The tDCS Reddit forum currently has 3,763 subscribed readers who swap stories about best techniques, bad experiences and apparent successes. Many seem to be relying on other posters to answer technical questions and to seek reassurance about which side effects are 'normal'. Worryingly, the answers they receive are often conflicting. Continue reading →
The parents of a young woman named Vickie Harvey, who tragically died at the age of 24 from acute myeloid leukaemia, have launched a campaign to give patients the right not to know that they are terminally ill.  Eric and Lyn Harvey claim that their daughter lost the will to live when, after her leukaemia returned following a period of remission, doctors told her 'in graphic detail' how she would now succumb to her disease. Eric Harvey told the Daily Mail:
After [Vickie was about her prognosis] she changed – and never really got out of bed again. We knew she was dying, but we feel that, if she hadn't been told that day, she would have lasted longer'. Continue reading →
Early April saw some unusually smoggy days across much of Western Europe, resulting in widespread media attention to air pollution.
(See, for example, here, here and here.) On one day, air quality in some parts of London was worse than in Beijing. Further attention has been drawn to the issue by a number of recent official reports, including one from the World Health Organisation, which has declared that air pollution is now the world's biggest single environmental threat to health.
As has been noted, media coverage can give a misleading picture of the health risks of air pollution. Coverage tends to focus on short-term peaks, such as those seen recently in Western Europe, but the health risks of air pollution are primarily related to long term exposure, and show no 'safe threshold' effect. Elevated baseline levels of pollution are thus more of a problem than occasional peaks.
There's another important aspect of air pollution that often goes unnoticed; small geographical differences can have a marked effect on exposure to air pollution and thus on risk of adverse health effects. For example, living near a busy road appears to substantially increase air pollution-related mortality. A study published last year in the Lancet (press summary here) investigated the effects of very local differences in air quality on mortality by pooling 22 European cohort studies. The investigators found that an increase in average annual fine particulate (PM2.5) exposure of 5 µg/m3 was associated with a 7% increase in the risk of dying from all natural causes. This is approximately the difference between living on a busy urban road and living in a traffic-free area. The finding was robust in the face of correction for various possible confounding factors. Continue reading →
Follow Rebecca on Twitter here
I'm working on a paper entitled 'Cyborg justice: punishment in the age of transformative technology' with my colleagues Anders Sandberg and Hannah Maslen. In it, we consider how punishment practices might change as technology advances, and what ethical issues might arise. The paper grew out of a blog post I wrote last year at Practical Ethics, a version of which was published as an article in Slate. A few months ago, Ross Andersen from the brilliant online magazine Aeon interviewed Anders, Hannah, and me, and the interview was published earlier this month. Versions of the story quickly appeared in various sources, beginning with a predictably inept effort in the Daily Mail, and followed by articles in The Telegraph, Huffington Post, Gawker, Boing Boing, and elsewhere. The interview also sparked debate in the blogosphere, including posts by Daily Nous, Polaris Koi, The Good Men Project, Filip Spagnoli, Brian Leiter, Rogue Priest, Luke Davies, and Ari Kohen, and comments and questions on Twitter and on my website. I've also received, by email, many comments, questions, and requests for further interviews and media appearances. These arrived at a time when I was travelling and lacked regular email access, and I'm yet to get around to replying to most of them. Apologies if you're one of the people waiting for a reply.
I'm very happy to have started a debate on this topic, although less happy to have received a lot of negative attention based on a misunderstanding of my views on punishment and my reasons for being interested in this topic. I respond to the most common questions and concerns below. Feel free to leave a comment if there's something important that I haven't covered. Continue reading →
This month an article published in the American Journal of Public Health (AJPH) outlined the results of a study on self-harm amongst jail inmates in New York City. Data on all jail admissions between January 2010 and October 2012 was analysed and the authors noted the following: "We found that acts of self-harm were strongly associated with assignment of inmates to solitary confinement. Inmates punished by solitary confinement were approximately 6.9 times as likely to commit acts of self-harm after we controlled for length of jail stay, SMI [serious mental illness], age, and race/ethnicity."
This research provides an interesting springboard for a discussion. Can solitary confinement ever be justified, and if so, in what circumstances? Continue reading →
By Dominic Wilkinson (Twitter: @Neonatalethics)
There are reports in the press this week that the remains of 86 unborn fetuses were kept in a UK hospital mortuary for months or even years longer than they should have been. The majority were fetuses less than 12 weeks gestation. According to the report, this arose because of administrative error and a failure to obtain the necessary permissions for cremation.
The hospital has publicly apologized, and set up an enquiry into the error. They are planning to cremate the remaining fetuses. However, they have decided not to contact all of the families and women whose fetal remains were kept on the basis that this would likely cause a greater amount of distress.
Is this the right approach? Guidelines and teaching in medical schools encourage health-care professionals and institutions to own up to their errors and disclose them to patients. Is it justifiable then to not reveal errors on the grounds that this would be too upsetting? How much transparency is desirable in healthcare?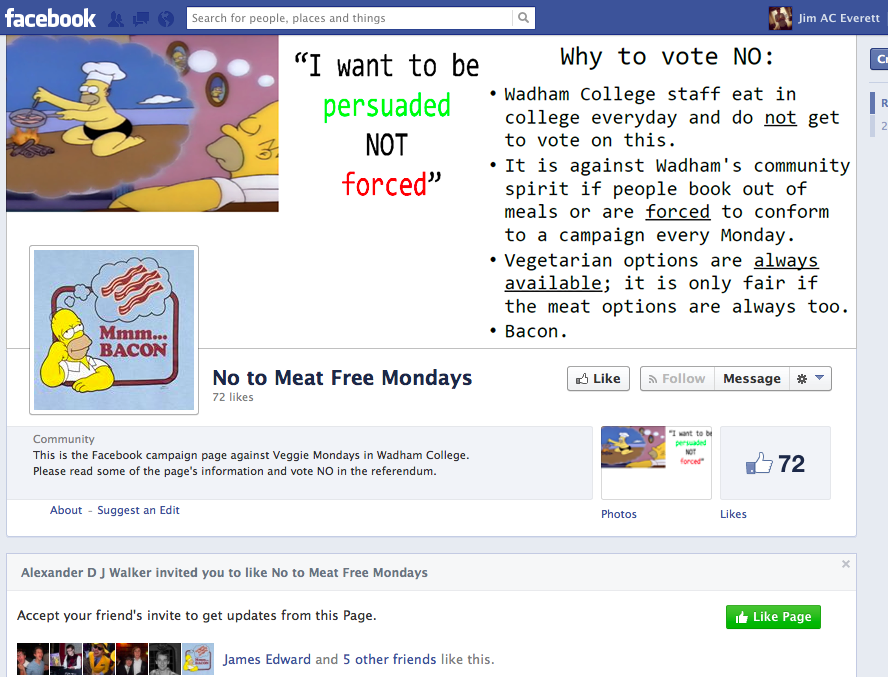 Some context: "Meat Free Mondays" is an international campaign that encourages people not to eat meat on Mondays to improve both their own health and the health of the planet (also, y'know, not killing sentient beings unnecessarily). Sounds like a good idea, no? Apparently not. Continue reading →
A somewhat surprising announcement by The Sun that from now on every Tuesday Page 3 models will be part of a campaign to raise awareness on breast cancer ("check 'em Tuesday" in the poetic words of The Sun) caught some commentators off guard: How should one feel about mixing the sexist page with health promotion?
It has become commonplace in recent years to note that the 'abortion debate' in America has become entrenched. Indeed, there seem to be few issues in contemporary politics that elicit less common ground than the abortion debate finds in its stalwartly pro-choice and pro-life opponents. It is just as common, if not more so, these days to speak of the 'attack on Roe v. Wade' or 'the attack on women's rights,' particularly in light of recent findings that more abortion restrictions were enacted between 2011 and 2013 in the U.S. than in the entire previous decade. Now more than ever, especially for the pro-choice movement, it is necessary to conceptualize novel approaches to the questions of the beginning, end, and quality of life that sit at the heart of the abortion debate. Here I examine a recent case and how it has the potential to advance this debate. Continue reading →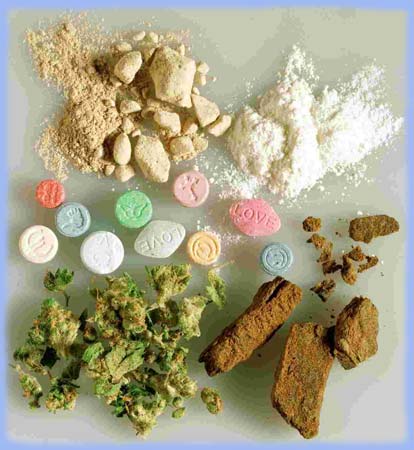 The laws that prohibit possession of certain drugs are ostensibly justified because they protect people from the health risks that are associated with uncontrolled or heavy use. Some have argued that criminalizing possession of small quantities of drugs for personal use is overly paternalistic (people should be free to make potentially risky choices as long as they don't put others at risk) or even counterproductive (criminalizing drug use fuels a black market, many aspects of which present greater dangers to individual drug users and wider society). I find these arguments intuitively persuasive (although clear evidence would be needed to substantiate the claim that criminalization is in fact counterproductive).
So, if there is a justification for putting controls on personal drug use it seems that it ought to appeal solely to the physical and social harms that would result from a policy of drug liberalization. Such an approach is roughly reflected in the UK drug laws: the graded classification system, which determines the maximum penalty for possessing drugs in each class (A to C), considers only the harmfulness of the drug: punishment is linked to risk to health. Criminalization of drug use thus has nothing to do with a moral evaluation of this drug use.
However, a news story this month raises the question of whether moral considerations are sometimes playing a role in the sentencing of those convicted of possessing illegal drugs. Continue reading →