Concussions are prevalent in high-impact and much-beloved sports such as American and Australian football, rugby, and hockey. Concussions are harmful – recent studies link repeated concussions to degraded cognitive performance along a number of measures (Randolph et al. 2013), as well as an increased risk of neurodegenerative conditions such as chronic traumatic encephalopathy (McKee et al. 2013). Concussions are much in the news. Recent events such as the suicide of Dave Duerson and the suicide of Junior Seau have been linked to the long-term effects of repeated concussions, and the governing bodies of many high-impact sports have, of late, been scrambling to address the problems posed by growing awareness of the danger of concussions.
A number of ethical questions arise in connection with this growing awareness. (What should the governing bodies of sports leagues do to protect players? What do teams owe players in such sports? Is the decision to play such a sport, or to continue playing in spite of suffering a concussion, really autonomous? Should fans speak up about player protection, and if not, are they complicit in the harm done to players? And so on.) Here I want to consider one question that has received little attention. It involves the role of parents in fostering participation in high-impact sports. Continue reading →
Kyle Edwards, Uehiro Centre for Practical Ethics and The Ethox Centre, University of Oxford
Caroline Huang, The Ethox Centre, University of Oxford
On November 22, in a harshly worded "warning letter," the US Food and Drug Administration (FDA) informed the direct-to-consumer genetic testing (DTC-GT) company 23andMe that it had 15 working days to discontinue marketing of its services. By December 5, 23andMe had canceled television, radio, and online advertising and stopped selling its $99 'spit kit' DNA test online.
To put it mildly, the FDA and 23andMe have some communication issues to resolve. A working relationship dating back to 2008 appears to have soured after a six-month period of silence from 23andMe, prompting the warning letter and causing many observers to comment on the apparent stupidity and mystifying nature of 23andMe's communication "strategy." While the FDA's letter is quite clear that 23andMe must communicate better, particularly in reporting the accuracy of its tests, it is not at all clear on how the FDA plans to regulate companies like 23andMe after these accuracy results are in. Moreover, it hints strongly that some tests may be banned even if they are as accurate as the tests you could receive through a physician. 
Assuming 23andMe follows through on its promise to cooperate with the FDA, how exactly should these DTC-GT services be regulated to best serve the public?
In the past week in the UK, an Italian woman has claimed that a health trust had carried out a Caesarean section on her against her will. Whilst details of the case are still emerging, it appears that the woman had been detained under the Mental Health Act whilst pregnant after suffering a panic attack (which, it is reported, was possibly a result of a failure to take medication for a pre-existing mental health condition). Having been hospitalized for a number of weeks, the woman was given a Caesarean section whilst under sedation without consent. It appears that a health trust had been granted permission to carry out the procedure from the Court of Protection. Further to this, Essex social services also decreed that the mother was unfit to raise the child, and took the child into its care. Continue reading →
You have no right to be free from insult. Indeed, sometimes you may deserve to be insulted. Let us take a case that brings this into sharp focus: the Tory chief whip who lost his job because… well, we still don't know exactly why because it now turns out that what the police claimed at the time wasn't true. And maybe he should have lost his job: I don't know. But one of the underlying assumptions throughout seems to have been that nobody should ever be sworn at. And that is flatly false. Sometimes people deserve to be sworn at. People in power deserve it when they stupidly, arrogantly or indifferently muck up our lives, something they do routinely. They deserve it most especially when they misuse their authority, such as when they do so to display their power by make someone's life worse or for the purpose of getting  their own back on someone who resists their misuse of power. Continue reading →
It was announced last week that a new offence of 'wilful neglect or mistreatment' is to be created for NHS hospital staff whose conduct amounts to the deliberate or reckless mistreatment of patients. This offence will be modeled on an existing offence under the Mental Capacity Act which punishes the wilful neglect or ill-treatment of patients lacking capacity. Currently, a medical worker convicted of this offence faces a maximum sentence of five years imprisonment, or an unlimited fine. The sanctions for the proposed new offence are likely to be of a similar severity.
The creation of the offence comes in the wake of the inquiry into the widespread negligence that occurred at Mid Staffordshire hospital. Intended principally to deter healthcare workers from mistreating patients, the new offence has been proposed following review of patient safety. The leader of the review, Professor Don Berwick, emphasized that patient safety must become the top priority and that the measure was needed to target the worst cases of a 'couldn't care less' attitude that led to 'wilful or reckless neglect or mistreatment'.
Concerns about its impact
Whilst most would agree that patient safety should clearly be a priority, there has been concern that the new criminal sanction could create a 'climate of fear' amongst healthcare workers and that individual workers will be penalised for mistakes that are the result of inadequate staffing or simple human error, rather than blameworthy acts of malice. Continue reading →
If you're a young woman, your face is worth between 48-67% more than that of a young man.
That's the gist of the Judicial College's Guidelines for the Assessment of General Damages in Personal Injury Cases, 12th Edition (2013) – one of the canonical texts used by lawyers.
For 'Very Severe Scarring' 'in relatively young women (typically teens to early 30s), where the cosmetic effect is very disfiguring and the psychological reaction severe', the suggested range of damages for pain, suffering and loss of amenity (what lawyers call 'general damages') is £39,160 – £78,650. The corresponding figures for males ('especially in males under 30') are £24,090 – £53,075.
The editors of the Guidelines are embarrassed by the discrepancy. They point out that it arises from 'cases that stretch back into the mists of time', but that  it is 'nonetheless open to serious doubt that gender itself can be a proper or indeed lawful factor in determining the level of general damages.' The embarrassment is appropriate. Gender in itself should not be relevant. The Guidelines list the relevant factors: they include 'the subjective impact of the disfigurement upon the claimant and the extent to which it adversely affects the claimant's social, domestic and work lives'.
Should the Guidelines declare that, as a matter of policy, the law should refuse to distinguish between facial scarring in males and in females? That, one might think, is an appropriate way for the law to declare its gender-blindness: it might help to nudge society (which the law leads, as well as reflects) in the right direction. But that would be wrong: the fact is that, whether we like it or not, facial scarring matters more to women. We should do our best to change the attitudes that make this the case, but it is the case, and in compensating claimants, judges should not pretend that we live in a liberal utopia in which people are not judged (by themselves and others) on the basis of the shape or colour of their face. Similarly, when assessing damages for loss of earnings, the law should not pretend that the legislation which prohibits discrimination on grounds of disability actually works.
In a particularly eye-catching pull quote in the November issue of The Atlantic, journalist and scholar Robert Wright claims, "The world's gravest conflicts are not over ethical principles or disputed values but over disputed facts."[1]
The essay, called "Why We Fight – And Can We Stop?" in the print version and "Why Can't We All Just Get Along? The Uncertain Biological Basis of Morality" in the online version, reviews new research by psychologists Joshua Greene and Paul Bloom on the biological foundations of our moral impulses. Focusing mainly on Greene's newest book, Moral Tribes: Emotion, Reason, and the Gap Between Us and Them, Wright details Greene's proposed solution to the rampant group conflict we see both domestically and internationally. Suggesting that we are evolutionarily wired to cooperate or 'get along' with members of groups to which we belong, Greene identifies the key cause of fighting as different groups' "incompatible visions of what a moral society should be."[2] And his answer is to strive for a 'metamorality' – a universally shared moral perspective (he suggests utilitarianism) that would create a global in-group thus facilitating cooperation.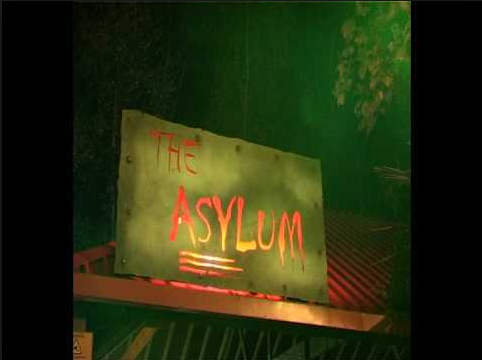 There has been much discussion this week about whether Thorpe Park's 'Asylum' maze perpetuates the stigma that sometimes surrounds mental illness. The live action horror maze is an attraction that has opened for Halloween for the last eight years. Replete with special effects, its interior is set up to look like the intermittently-lit corridors of a dilapidated hospital. As the maze-goers try to find their way through the corridors, actors dressed as 'patients' jump out, scare and chase them until they find the exit. You can get a sense of the maze here.
Polls have been set up to gauge the public response to the maze and petitions started in an attempt to get Thorpe Park to close it down. Having set up a poll on Twitter, Paul Jenkins, the chief executive officer of the charity Rethink Mental Illness has been quoted as saying 'While of course there's nothing wrong with a bit of Halloween fun, explicit references to 'patients' crosses a line and reinforces damaging stereotypes about mental illness.' Continue reading →