Reproductive technologies were in the headlines when Facebook and Apple announced they would offer female employees a $20,000 benefit to freeze their eggs. According to the report, this enables women to delay child bearing for different reasons and gives women more control. The announcement states that egg freezing is a pricey but increasingly popular option for women: The procedure typically costs up to $10,000, with an additional $500 for storage each year. After freezing eggs, in vitro fertilisation (IVF) can be used afterwards.
I wish to start with a disclaimer: I'm totally for increasing control and flexibility with reproductive technologies, I think the possibility as such is great, I cheer if some women genuinely wish to use this option, and I totally recognize that Facebook and Apple are just giving an option. However, there is room for questions. First, individual-level solutions are suggested where the actual issue is likely to be socially constructed, and secondly, IVF is seen merely as a handy option. These two are discussed in the following. Continue reading →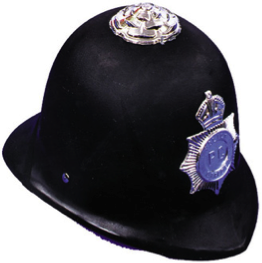 The recent media coverage of the Parole Board's decision to release Harry Roberts after serving his (minimum) murder sentence has reignited debate over how those convicted of killing a police officer should be punished. The fact that the people Roberts murdered were police officers seems to be of great significance in the outcry about his release: not only did he murder, he murdered police officers.
The current law in England and Wales states that the murder of a police (or prison) officer in the course of duty is a factor indicating a murder of 'particularly high seriousness', which must attract a minimum sentence of 30 years. Other factors indicating particularly high seriousness include: Continue reading →
A GP in Guildford has recently revealed that the NHS is to pay GPs £55 each time they diagnose dementia in a patient. Writing on the medical website Pulse, Dr Martin Brunet, called the incentive scheme a "bribe," put in place so that the government can "hit its target to raise diagnosis rates."
The 'Dementia Identification Scheme' requires GPs to count how many patients with a dementia diagnosis there were on their register at the end of September, and to compare this with the number at the end of March 2015. They will then receive £55 for every extra patient. The full service specifications can be found here.
You do not have a right not to be offended,  insulted or verbally abused. You do not have that right because it might be right to offend, insult or verbally abuse you. You might believe stupid things, or even sensible things, and take offence at any and all critiques, rebuttals and refutations. You might be a pompous prig, a sanctimonious sop, an officious orifice. Even if you are not these things, there would be very little wrong in telling you you are. After all, you are not a six-year old child: you're an adult. You can take it.
What of someone expressing their detestation of you, their hatred of you, wishing you ill, wishing you dead?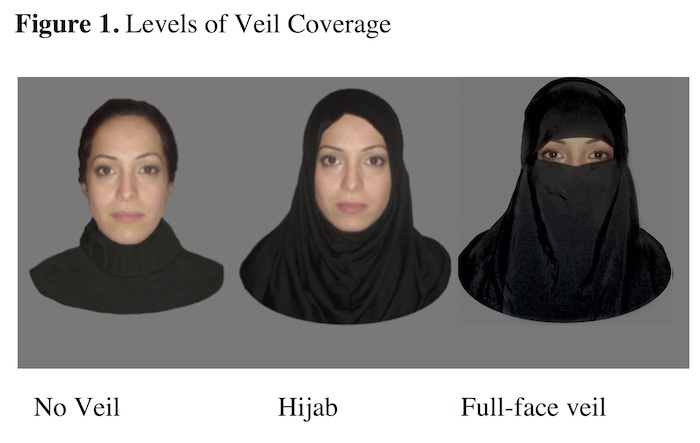 As recent media coverage has documented, Muslim veils are a hot button issue at present.
Research suggests that "a major determinant of who is most vulnerable to anti-Islamic abuse may be the degree to which the individual is visibly identified as Muslim" (King & Ahmad, 2010, p. 886). For Muslim women, one such identifier is a veil. A veil can refer specifically to the hijab or head- scarf, covering just the head but leaving the face exposed, or the full-face veil, which covers the head and face. Hate crime and prejudice directed against Muslims seems to be strongly linked to such visible markers of "difference" (Dreher, 2006), and political discourse has used veils to represent "the problem of Islam" (Watson, 1994)
In recent work published in the Journal of Applied Social Psychology, I explored the way that such prejudice against Muslim women wearing veils may differ as a function of which particular veil is being worn. You can read the paper here for free (it's open access), and so I won't go into too much detail about how study and the psychological literature on prejudice and first impressions. Continue reading →
Something of a twitter storm erupted last week over a poster placed in a supermarket window. The poster, placed in a branch of Sainsbury's, issued a "50p Challenge", urging employees to encourage every customer to "spend an additional 50p during each shopping trip between now and the years-end". After a passer-by named Chris Dodd took a photo of the poster and posted it on twitter, a Sainsbury's representative confirmed that the poster was intended only for employees and that it was not intended for public display. See a news report here. Continue reading →
Frank Van Den Bleeken wants to die.  He is not physically ill, but claims to be suffering from persistent mental anguish, from which death will provide him with some release.  And as a Belgian man, living in Belgium, we might ordinarily expect him to be able to take advantage of that country's fairly liberal euthanasia laws.  Whereas many of the assisted dying regimes around the world specify that the person who wants to die must be terminally ill to qualify, Belgium has seen several cases in which people have been helped to die for reasons that do boil down to psychological distress: in a couple of fairly well-reported cases, Marc and Eddy Verbessem were deaf twins who feared blindness and sought death on that basis, and Nathan Verhelst sought it in the wake of unsuccessful gender-reassignment surgery.
What makes Van Den Bleeken particularly newsworthy is this: he is a convicted killer and rapist.  According to the CBC, he had argued that "he had no prospect of release since he could not overcome his violent sexual impulses and so he wanted to exercise his right to medically assisted suicide in order to end years of mental anguish".  It's not clear whether the anguish came from being in prison, or guilt, or something else.  This might make a difference; I'll touch on that below.
What should we say about the morality of such a case? Continue reading →
As a borderline-obsessive dog lover, the news of the blaze at the Manchester Dogs' Home this week particularly saddened me. A fire was started – it seems deliberately by a 15-year old boy – and around 60 dogs died, with another 150 alive after being rescued. Yet, alongside this there was some uplifting news. A number of passers-by ran into the burning building to rescue dogs, and as I write this the Just Giving page for people to donate to the home after the fire has now reached £1,416,549 in just a few days, with 140,914 donations. Of particular interest to me were the number of people calling the suspect 'evil' – this act really pulled at the heartstrings. More worryingly (but I am ashamed to say, understandable to me) were the visceral reactions to this where people were calling for this child to be burned alive himself.
What is so special about dogs? Do we have any particular moral obligations to dogs? Are there any rational reasons for the enhanced moral status of dogs?
Perhaps dogs are more intelligent? We might think that dogs are intelligent, sentient animals, and this this justifies their enhanced moral status. Dogs are trained for a number of tasks, including guide dogs, police dogs, service warning dogs, and so on. Surely, their intelligence warrants additional concerns. But, on the other hand, we know that other animals – like pigs – have an intelligence that at least parallels that of dogs. Yet pigs are factory farmed in horrendous conditions, at latest matching the pain these dogs suffered. If intelligence is the decisive criterion, it seems we exhibit mass hypocrisy when we raise such concern over occasional dog atrocities while remaining blind to the daily suffering of pigs on a staggeringly large scale.
Perhaps we have special obligations to dogs because they are pets? This perhaps is a more promising argument (even if disagreeable to animal rights activists who believe animals cannot be possessions). Perhaps when taking on dogs we enter an implicit contract whereby we protect and care for them? Yet as a rational explanation, this again seems to fail on at least two immediately obvious counts. First, it is not clear that these animals were under any such contract, for they had no owners, and so didn't have this enhanced status for being pets. Second, it isn't clear that this kind of argument would apply to stray dogs. What if all of these dogs were strays? Would it not then be seen as so morally reprehensible? I doubt it. It seems that there is something about dogs as species – as a whole – that is important, regardless of the specific facts of their existence.
Perhaps dogs can feel pain more than other animals? Again, this argument seems a non-starter, for there is no evidence at all that dogs feel more pain than other animals that we routinely keep in horrendous conditions – cows; pigs; sheep, etc.
I am, no doubt, missing some rational arguments in favour of the enhanced status of dogs. But, I am also reasonably confident that this is because such arguments, such as they are, are weak.
Work from moral psychology has highlighted the importance that non-rational considerations play in our moral decision-making (e.g. see Jonathon Haidt's classic paper here, or his wonderful best-selling book The Righteous Mind; also see Josh Greene's work here). Is it possible that our increased moral concern for dogs has no rational basis, but is rather driven by our intuitive reactions of greater warmth felt towards dogs? I think so. Evidence suggests that people do have stronger intuitive reactions to family members, and dogs are often described as being part of the family. Perhaps our close proximity to dogs has led to anthropomorphism, where we begin to think of them as quasi-human, and thus deserving of quasi-human moral concern.
That said, highlighting such insights from moral psychology that might apply here does not really help one in exploring whether there is any rational basis for our increased moral concern for dogs – it merely describes why we might think it is so.
A search for a rational explanation may, it seems, be a non-starter (although I would be interested to hear any good arguments to the contrary, if only to justify my own excessive love for dogs). But is this a problem? Perhaps the issue is not our increased moral concern for dogs, but rather our dampened moral concern for other similar animals. Maybe the question could be reframed: why do we think of certain animals as being non-deserving of moral concern? And here, a number of reasons could be suggested, most notably some form of motivated social cognition. For example, some recent and fascinating work has suggested that dissonance reduction is important in the denial of minds to animals used for human consumption (see here for a recent review). But that, sadly, is a topic for another day.