Kyle Edwards, Uehiro Centre for Practical Ethics and The Ethox Centre, University of Oxford
Caroline Huang, The Ethox Centre, University of Oxford
On November 22, in a harshly worded "warning letter," the US Food and Drug Administration (FDA) informed the direct-to-consumer genetic testing (DTC-GT) company 23andMe that it had 15 working days to discontinue marketing of its services. By December 5, 23andMe had canceled television, radio, and online advertising and stopped selling its $99 'spit kit' DNA test online.
To put it mildly, the FDA and 23andMe have some communication issues to resolve. A working relationship dating back to 2008 appears to have soured after a six-month period of silence from 23andMe, prompting the warning letter and causing many observers to comment on the apparent stupidity and mystifying nature of 23andMe's communication "strategy." While the FDA's letter is quite clear that 23andMe must communicate better, particularly in reporting the accuracy of its tests, it is not at all clear on how the FDA plans to regulate companies like 23andMe after these accuracy results are in. Moreover, it hints strongly that some tests may be banned even if they are as accurate as the tests you could receive through a physician. 
Assuming 23andMe follows through on its promise to cooperate with the FDA, how exactly should these DTC-GT services be regulated to best serve the public?
It's got Nobel Prize written all over it. The scientific innovation, CRISPR, which enables accurate 'editing' of DNA (compared to current techniques where a viral vector introduces the DNA at random), has had one team member "jumping out of my skin with excitement". Still at basic science level, it has already been hailed as a potential new treatment for Huntington's Disease, HIV and other disorders. It is apparently so easy to use that Professor Mello, who was involved in the project, has said, "a total novice in my lab got it to work".
One possible application that has been suggested is 'correcting' the germline: changing the genetics of sperm, eggs and embryos, to eliminate diseases not just in individuals, but in future generations. The designer baby is in production.
It used to be the case that fans of Auburn University's football team would gather after victories at Toomer's corner in Auburn, Alabama, to throw rolls of toilet paper into the historic oak trees there. The trees have been removed. Not because Auburn University wanted it that way: Harvey Updyke, a fan of the University of Alabama's football team – Auburn's hated cross-state rival – poisoned the trees in 2010. Updyke was caught when he called in to a local sports radio show to brag about the deed. He was charged with criminal mischief, desecrating a venerated object and damaging agriculture. Although he initially pleaded not guilty by reason of mental disease or defect, he later made a plea deal in which he pleaded guilty to criminal damage of an agricultural facility. He served six months in jail, and was released in June of this year.

This is of course a bad situation. I've been to football games at Auburn, and though I sport-hate their football team, the celebration at Toomer's corner was a great tradition and the trees, themselves, were beautiful. I don't wish to pass more judgment on Updyke, but rather to reflection on an ethical question his action raises. Continue reading →
In a particularly eye-catching pull quote in the November issue of The Atlantic, journalist and scholar Robert Wright claims, "The world's gravest conflicts are not over ethical principles or disputed values but over disputed facts."[1]
The essay, called "Why We Fight – And Can We Stop?" in the print version and "Why Can't We All Just Get Along? The Uncertain Biological Basis of Morality" in the online version, reviews new research by psychologists Joshua Greene and Paul Bloom on the biological foundations of our moral impulses. Focusing mainly on Greene's newest book, Moral Tribes: Emotion, Reason, and the Gap Between Us and Them, Wright details Greene's proposed solution to the rampant group conflict we see both domestically and internationally. Suggesting that we are evolutionarily wired to cooperate or 'get along' with members of groups to which we belong, Greene identifies the key cause of fighting as different groups' "incompatible visions of what a moral society should be."[2] And his answer is to strive for a 'metamorality' – a universally shared moral perspective (he suggests utilitarianism) that would create a global in-group thus facilitating cooperation.
A tragic case was recently reported of a man who died following botched care via the NHS' telephone helpline. Suffering from blood poisoning, a series of errors, mis-recording and failure to listen meant that he was told simply to take the remedy 'Gaviscon'. He died shortly afterwards.  This was rightly widely reported in the press as a major failing of the health system. Many such catastrophic errors in medicine are reported in the press, and wherever possible safeguards put in place to prevent their re-occurrence.
However, we seem to accept deaths that occur not through medical mistakes but through what I will call moral mistakes. For example, each day 3 people die on the waiting list to receive organ transplants. Many of those could be saved if all those eligible and consenting to give organs did so. But instead, organs are withheld even when those who have opted in to organ donation die, because their families decide against it. Others are withheld because we have failed to introduce an opt out system of consent, meaning that those who simply never got around to signing up are excluded from bringing life to another person.
This is just one example of how mistakes in medical ethics can kill people. There are many more.
By Luke Davies
Follow Luke on Twitter.
A recent article in the New York Times has advocated extending the notion of personhood, and the rights associated with that status, to dogs. Gregory Burns, the author of the article, argued for this position on the basis of the structural and functional similarity between the caudate nucleus of dogs and humans. The caudate nucleus, Burns tells us, is that part of the brain responsible for our feeling of anticipation of things we enjoy. More than this, the activity of the caudate nucleus is so consistent in MRI scans that he claims we may be able to use our monitoring of its activity to predict our tastes for certain things (he lists music, food and beauty). Importantly for Burns, activity in the caudate increased in dogs in response to positive stimulus: a gesture signaling food, or the appearance of the owner. The tentative conclusion to these findings is that the MRI images signal the possibility of canine emotion. Burns makes clear that without the capacity to communicate with us, which dogs certainly do not possess, the findings are still quite limited.  However, he views the existence of emotion as sufficient for personhood, and personhood as sufficient for being a possessor of rights. This leads him to conclude that dogs should be recognized as having the rights persons have.
Though there is good reason to doubt the argumentative moves Burns makes in his short article, that's not what I'd like to do here. (A Letter to the Editor sent to the NTY regarding the article warns, for example, against assuming that complex emotional states–such as love, which Burns mentions–can be reduced to physical states. This alone should give us pause before asserting any larger similarities between human and canine consciousness.)  Rather, I would pose a question that came to me after reading the article: Is it possible that the rights animals possess have a different function the rights humans possess?  Continue reading →
In her first Winchester Lecture, 'Who Turned the Trolley?', presented in Oxford on 21 October, Frances Kamm discussed some of the recent views of Judith Thomson on so-called trolley cases.  Continue reading →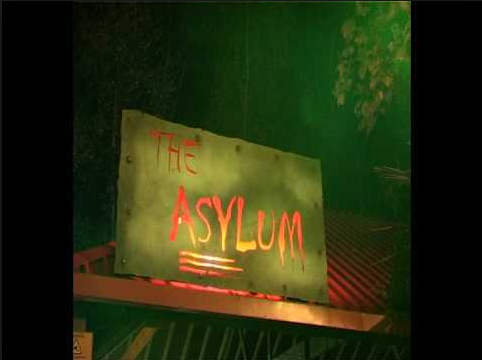 There has been much discussion this week about whether Thorpe Park's 'Asylum' maze perpetuates the stigma that sometimes surrounds mental illness. The live action horror maze is an attraction that has opened for Halloween for the last eight years. Replete with special effects, its interior is set up to look like the intermittently-lit corridors of a dilapidated hospital. As the maze-goers try to find their way through the corridors, actors dressed as 'patients' jump out, scare and chase them until they find the exit. You can get a sense of the maze here.
Polls have been set up to gauge the public response to the maze and petitions started in an attempt to get Thorpe Park to close it down. Having set up a poll on Twitter, Paul Jenkins, the chief executive officer of the charity Rethink Mental Illness has been quoted as saying 'While of course there's nothing wrong with a bit of Halloween fun, explicit references to 'patients' crosses a line and reinforces damaging stereotypes about mental illness.' Continue reading →
Imagine you have been set the following trolley problem by a villain. There is a central track, called CONTINUE. If you do nothing, the trolley will continue down this track, and kill whomever is at the end of it, then stop.
Part way along the line, there is a junction, with a lever. If you pull that lever, then the trolley will go down one of two tracks—STOP and LOOP. If it goes down STOP, then it stops, killing whoever is at the end of the line (if anyone).
If it goes down LOOP, it returns to the start of the track, killing whoever is on LOOP, and leading to the trolley returning to the junction. The lever determining which way the trolley will go is probabilistic, and the villain controls the probabilities.
The villain also controls how many people are tied to the tracks, and which tracks they are tied to. Importantly, if the trolley goes down LOOP, killing whoever is on there, then the villain will replace those victims with fresh ones (for the moment we'll assume that he does so with the same number).
This lecture animated by a concern that deontological theorists have trouble accommodating ignorance and uncertainty into our theories, developed a broadly deontological approach to iterated, probabilistic decision problems like this one.