The UK government has announced plans to review the possibility of stripping drug addicts, alcoholics and obese individuals of benefits if they refuse treatment for their conditions. In support of the review, a consultation paper claims that the review is intended to ". . . consider how best to support those suffering from long-term yet treatable conditions back into work or to remain in work."
One concern that has been raised against the plans is that stripping these individuals of their benefits is unlikely to be effective in getting them to seek treatment, with the Mirror reporting one campaigner as suggesting that "(this strategy) didn't work in the Victorian times, (and) it's not going to work now".
In this post, I shall consider a challenge to the lawfulness of the proposals that is based on the claim that they would coerce individuals into accepting treatment. This is in fact a challenge that Sarah Woolaston, chair of the Health Select Committee has herself raised.
1. The fact that you disagree with the author's conclusion is not a reason for advising against publication. Quite the contrary, in fact. You have been selected as a peer reviewer because of your eminence, which means (let's face it), your conservatism. Accordingly if you think the conclusion is wrong, it is far more likely to generate interest and debate than if you agree with it.
2. A very long review will simply indicate to the editors that you've got too much time on your hands. And if you have, that probably indicates that you're not publishing enough yourself. Accordingly excessive length indicates that you're not appropriately qualified. Continue reading →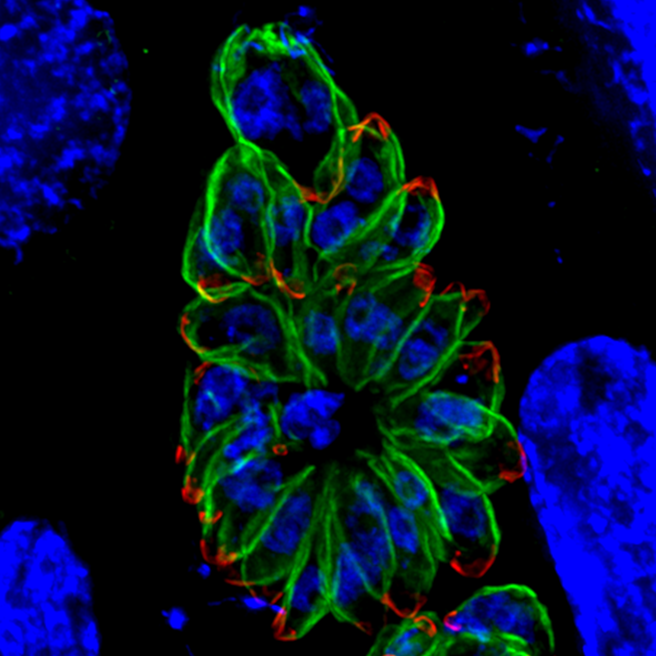 Many people are suspicious about being manipulated in their emotions, thoughts or behaviour by external influences, may those be drugs or advertising. However, it seems that – unbeknown to most of us – within our own bodies exist a considerable number of foreign entities. These entities can change our psychology to a surprisingly large degree. And they pursue their own interests – which do not necessarily coincide with ours.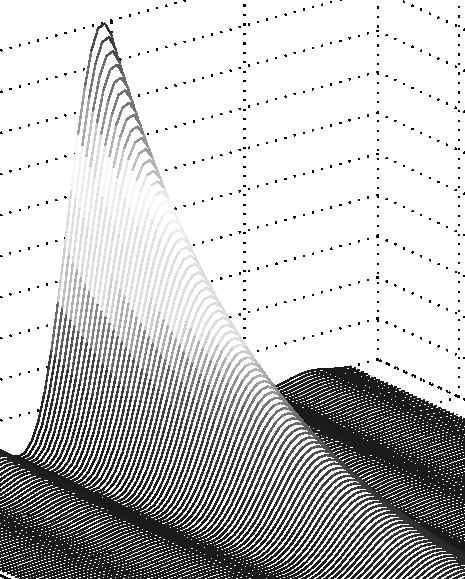 One argument against human enhancement is that it is cheating. Cheating others and oneself. One may be cheating oneself for various reasons; because one took the easy path instead of actually acquiring a certain capacity, because once one enhances one is no longer oneself, because enhancements are superficial among others. I would like to try to develop further the intuition that "it is not the same person any more". I will concentrate in forms of enhancement that involve less effort, are considered easier, or faster than conventional means because the cheating argument seems directed at them. In fact, most forms of non-conventional technological enhancements being proposed seem to be easier routes towards self-improvement. I will also explore how my considerations might mean trouble for any type of disruptive technology besides radical human enhancement, such as superintelligence or whole-brain emulation. Continue reading →
by Dominic Wilkinson @Neonatalethics
In California, in the last week, there have been further motions in a long running lawsuit relating to a brain-dead child. Oakland teenager Jahi McMath died after a tonsillectomy in December 2013. However, her parents rejected the medical diagnosis of brain death, and despite a Californian court providing judicial backing for doctors' determination, organized for her to have a tracheostomy and be transferred to another medical facility. More than 18 months later it appears that Jahi's heart is still beating and she is still connected to a breathing machine somewhere in New Jersey. Continue reading →
Written by Constantin Vica
Postdoctoral Fellow, Romanian Academy Iasi Branch
Research Center in Applied Ethics, University of Bucharest
This post is not, as one might expect, about that part of ethics which is not concerned about practical issues, e.g. meta-ethics. Neither is it about moral philosophical endeavors which are incomprehensible, highly conceptual and without any adherence to real people's lives. And, more than that, it is not about how impractical a philosophy/ethics diploma is for finding a job.
One month ago Peter Singer, the leading ethicist and philosopher, was 'disinvited' from a philosophy festival in Cologne. It wasn't the first time such a thing happened and perhaps Peter Singer wasn't too impressed by the incident. Despite all of these things, the fact has a not-so-nice implication: "you, the practical ethicist, are not welcome to our city!" Of course, Peter Singer is not the first philosopher 'disinvited' (horribile dictu) by an 'honorable' audience; the history of philosophy and free thinking has an extensive collection of undesirable individuals expelled, exiled, and even killed by furious or ignorant citizens and stubborn elites. But, one might wonder, what is different this time? Continue reading →
Someone has just said to me: 'You're really boring today'. It is, of course, something I commonly hear. And it was undoubtedly true. But it made me wonder if there was any moral significance to my personal boringness. Should I repent of it, or is it morally neutral?
I've concluded, I'm afraid, that it's culpable. There is a duty both to myself and to others to use reasonable – no, extraordinary – endeavours – not to be dull.
There are two reasons why I might be boring in the eyes of another.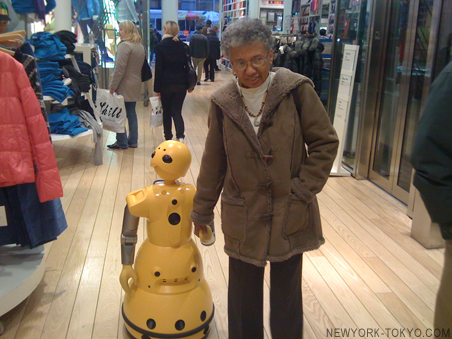 CARING ROBOTS
Written by Darlei Dall'Agnol[1]
Universidade Federal de Santa Catarina
As we humans find ways of enhancing our physical, intellectual, emotional and other capabilities and, as a result, our lifespan expands, caring for the elderly becomes more challenging and complex too. We may postpone aging, but perhaps not forever and serious care will be needed at some point. Now, recent figures show that the number of carers aged 85 and over has risen in England by 128% in the last decade and is around 87.000.[2] Half of these carers work for 50 hours or more each week. Most are compromising their own well-being showing that we must deal with the problem in a different way to avoid aggravating it. These individuals should be cared for and not be the ones caring. An aging population brings greater burdens for the health care system raising many issues about fairness and justice in distributing resources. In countries like Japan, with 25% of the population over 65,[3] caring is even becoming a social problem and some companies are turning to robots.
Pepper "a robot with a heart" will be sold to care for the elderly and children. Other examples include: Wakamaru a "companion robot" designed to co-inhabit with humans (see figure below); Paro a fur-covered robotic seal developed by AIST that responds to petting; Sony's AIBO robotic dog and NeCORO robotic cat covered in synthetic fur used for therapeutic purposes; Secom My Spoon an automatic feeding robot; Sanyo robot for monitoring, delivering messages, and reminding about medicine and other devices to help on the problem of caring for the elderly. In continental Europe, there are a few robots in experimental tests as caregivers too. But are robots the best solution for caring for the elderly? Continue reading →
The concept of authenticity has been receiving a lot of attention in the past few weeks due to two high profile cases. First, Caitlyn Jenner, a former Olympic gold medallist and TV personality who was until recently known as "Bruce", debuted her new name and identity in an interview with the magazine Vanity Fair. Second, it was reported that Rachel Dolezal, the Spokane NAACP president, was allegedly born a white woman, and has been deceptively representing herself as a black woman.
The latter case has sparked a great deal of controversy that I do not intend to fully address here. Furthermore, although some commentators have drawn all things considered likewise comparisons between the two cases, it seems clear that Dolezal's case involves a range of separate issues, which make an all things considered likewise comparison inappropriate; again, I do not intend to make such a comparison here. Rather, in this post, I shall explore one particular theme that has emerged in many discussions of these cases, namely the language of authenticity. Continue reading →