Written by Ben Davies
There's a story that's often told about the evolution of the doctor-patient relationship. Here's how it goes: back in the bad old days, doctors were paternalists. They knew what was best, and the job of the patient was simply to do as they were told and hopefully get better. Then, in part because of abuses of power, and in part because of cultural changes, a new model emerged. This model cast patients not as passive recipients of instruction, but as active, autonomous agents, put in charge of their own medical decisions. The doctor-patient relationship was remodelled, from a paternalistic relationship (doctor looks after patient's health) to a service relationship (doctor does what patient wants, within limits).
That story is almost certainly too simple to be true. But even histories that aren't wholly accurate can come to influence our culture and expectations. And the dominant assumption between both patients and medical professionals seems to be that our relationship will be cast on what is sometimes called the "informative model" (Emmanuel and Emmanuel, 1992), where the medical role is simply to provide the patient with empirical information, such as information about likely risks and outcomes.
By   Charles Foster
Wrongful life cases (typically where a birth has resulted from a failed sterilisation procedure), used to be big business. The parents would sue the negligent steriliser for the costs of bringing up the unwanted child. There was always something distasteful about parents unwishing their child, and this distaste found legal expression in Macfarlane v Tayside Health Board,1  where the House of Lords said that such claims were unlawful. The ratio of Macfarlane was summarised by the Lord Steyn in Rees v Darlington Memorial Hospital NHS Trust:2 Continue reading →
Think back to the last time you were faced with a really great menu in a restaurant. Loads of options, all of them appealing. Plus you're very hungry. Culinary choices, though typically trivial, can also be hard. This is because it can be tricky to make comparisons – and to judge what's best – across different options, all with particular qualities. The philosopher Ruth Chang describes hard choices as arising when 'reasons run out.' Often this is credited to one of three things: ignorance (we lack some of the information needed to choose between options); incommensurability (we can't find a common currency with which to compare the value/disvalue of different options); incomparability (the options are of such drastically different kinds that we cannot compare across them). But, Chang argues, sometimes we face hard choices in the absence of these factors: we sometimes face hard choices because of parity (the options are on a par). This might be the case when we're faced with hard food choices (lasagne or risotto), and also much more significant life choices (move to a new country or stay put; prioritise career advancement or start a family). Continue reading →
By Charles Foster
A friend of mine has written a brilliant and justly celebrated biography. I am worried about her, and about her readers.
The biography is brilliant and engaging precisely because of the degree of rapport the author has established with her subject, and the rapport she brokers between her subject and her readers. What is the cost of that rapport?
My friend has had to keep the company of her (dead) subject for years. Her book is an invitation to others to keep that company for hours. Two ethical questions arise. Continue reading →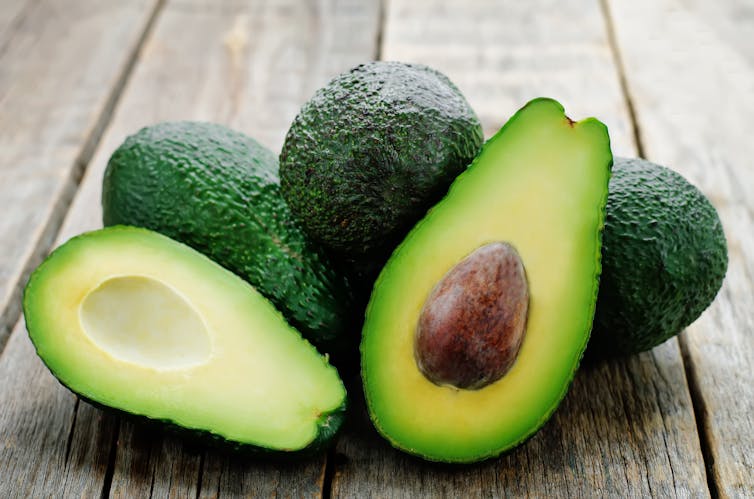 Dominic Wilkinson, University of Oxford
A video recently doing the rounds on Facebook included a segment from the BBC comedy quiz show QI. The video asks which of avocados, almonds, melon, kiwi or butternut squash are suitable for vegans. The answer, at least according to QI, is none of them.
Commercial farming of those vegetables, at least in some parts of the world, often involves migratory beekeeping. In places such as California, there are not enough local bees or other pollinating insects to pollinate the massive almond orchards. Bee hives are transported on the back of large trucks between farms – they might go from almond orchards in one part of the US then on to avocado orchards in another, and later to sunflower fields in time for summer.
Vegans avoid animal products. For strict vegans this means avoiding honey because of the exploitation of bees. That seems to imply that vegans should also avoid vegetables like avocados that involve exploiting bees in their production.
Is that right? Should vegans forego their avocado on toast? Continue reading →

By Stephen Rainey
Summer time, and the living is ethically perplexing. Hordes of holidaymakers, the shimmering sea, busy beaches, and one sun over it all. How can the eager ethicist assess how to make the most of a fortnight away? We all know how we can generally make the most of things – but how ought we to treat the beach while we're away? Should we think of our own pleasure, the pleasure of all, or something else? Here, we can explore some options, and get some answers. Continue reading →
By Mackenzie Graham
On July 30, The UK's Supreme Court ruled that there is no requirement to obtain court approval before withdrawing clinically assisted nutrition and hydration (CANH), when there is agreement between physicians and the family that this is in the best interests of the patient.
In the judgement, Lady Black writes:
"If the provisions of the MCA [Mental Capacity Act] 2005 are followed and the relevant guidance observed, and if there is agreement upon what is in the best interests of the patient, the patient may be treated in accordance with that agreement without application to the court."
Until now, requests to withdraw CANH needed to be heard by the Court of Protection to determine if withdrawing treatment was in the patient's best interest. In addition to being emotionally difficult for families, this is a time-consuming and expensive process, and often results in the patient dying before a judgement is rendered.
I think this decision has much to be said in its favour. First, it means that when there is agreement that continued treatment is no longer in the best interests of a patient with a prolonged disorder of consciousness, these patients are no longer being 'forced to live' until the Court affirms that being allowed to die is in their best interests. In many cases, court decisions take months, meaning that a patient is forced to be kept alive, against their best interests and the wishes of their family. Making the decision to withdraw care from a loved one is highly distressing, and this is likely further compounded by the burden and distraction of court proceedings.

(Image: tctmd.com)
There is a dizzying circularity in much medical law. Judges make legal decisions based on the judgments of rightly directed clinicians, and rightly directed clinicians make their judgments based on what they think the judges expect of them. This is intellectually unfortunate. It can also be dangerous.
There are two causes: Judges' reluctance to interfere with the decisions of clinicians, and doctors' fear of falling foul of the law.
In some ways judicial deference to the judgment of professionals in a discipline very different from their own is appropriate. Judges cannot be doctors. The deference is best illustrated by the famous and ubiquitous Bolam test, which is the touchstone for liability in professional negligence cases.1 A doctor will not be negligent if their action or inaction would be endorsed by a responsible body of professional opinion in the relevant specialty.
In the realm of civil litigation for alleged negligence this deference is justified. The problem arises when the deference is exported to legal arenas where it should have no place. The classic example relates to determinations of the 'best interests' of incapacitous patients. Something done in relation to an incapacitous patient will only be lawful if it is in that patient's best interests. Continue reading →
Written by Julian Savulescu
Hypothetical Case 1: Enzyme Replacement Therapy for Gaucher's Disease
Consider a hypothetical version of a real life disease, Gaucher's Disease. Gaucher's disease is an inherited disorder caused by a genetic mutation. The mutation means an enzyme–  glucocerebrosidase — is not produced. A a result, glucerebrosides (fats) build up, damaging cells. This can cause bone fractures, liver enlargement, and bleeding but most importantly, brain damage. Once this has occurred it is irreversible.
Enzyme Replacement Therapy (ERT) is now available and for the purposes of this hypothetical case, the treatment offered, if given from the moment of birth, will prevent all damage (in real life current enzyme replacement treatments do prevent most symptoms, but do not affect nervous system involvement).
In our hypothetical case, a child is born to parents known to carry the mutation for Gaucher's Disease, and prenatal testing has already confirmed that the baby is affected. ERT must be started at birth in order to prevent brain and other damage. However, the parents are Christian Scientists and refuse medical treatment. They believe prayer can cure their child's condition.
Doctors are concerned the missing enzyme needs to be replaced before the child's brain is damaged. They take the case to court where judges agree that therapy is in the child's best interests.