by Roger Crisp
On 2 November 2023, at one of the most well-attended (in-person and remotely) New St Cross Ethics seminars to date, Professor Predrag Cicovacki, Professor Emeritus in Philosophy at the College of the Holy Cross, Worcester, MA, USA presented a fascinating lecture on 'Morality and Personality'.
Written by Cristina Voinea 
 This blogpost is a prepublication draft of an article forthcoming in THINK 
Large Language Models are all the hype right now. Amongst the things we can use them for, is the creation of digital personas, known as 'griefbots', that imitate the way people who passed away spoke and wrote. This can be achieved by inputting a person's data, including their written works, blog posts, social media content, photos, videos, and more, into a Large Language Model such as ChatGPT. Unlike deepfakes, griefbots are dynamic digital entities that continuously learn and adapt. They can process new information, provide responses to questions, offer guidance, and even engage in discussions on current events or personal topics, all while echoing the unique voice and language patterns of the individuals they mimic. 
Numerous startups are already anticipating the growing demand for digital personas. Replika is one of the first companies to offer griefbots, although now they focus on providing more general AI companions, "always there to listen and talk, always on your side". HereAfter AI offers the opportunity to capture one's life story by engaging in dialogue with either a chatbot or a human biographer. This data is then harnessed and compiled with other data points to construct a lifelike replica of oneself that can then be offered to loved ones "for the holidays, Mother's Day, Father's Day, birthdays, retirements, and more." Also, You, Only Virtual, is "pioneering advanced digital communications so that we Never Have to Say Goodbye to those we love."   
Written by Joseph Moore
This year, Peter Singer published Animal Liberation Now, a significantly updated version of his 1975 animal rights classic. Both the original and revised text argue that humans should refrain from inflicting unnecessary suffering on non-human animals, especially the cruel practices still commonly employed in factory farming and animal experimentation. And as a step towards this collective action, Singer urges his readers to modify their individual purchasing practices by preferring cruelty-free products or, even better, committing to vegetarianism or veganism.
The bulk of the revisions in the new edition concern the empirical facts on the ground, both the positive changes in the treatment of non-human animals since the original printing as well as ongoing, legally sanctioned cruel practices. Unfortunately, the philosophically weakest part of Singer's influential argument, which occurs in the first chapter, has received no additional support in this edition. This is his claim that 'the capacity for suffering and enjoyment is a prerequisite for having interests, a condition that must be satisfied before we can properly speak of interests at all'. The supposed necessity of sentience for having interests is why Singer limits his 'principle of equal consideration of interests' to (some) animals and does not extend it to living things in other kingdoms—plants, fungi, bacteria, etc.—or other kinds of subjects. But this relatively undefended assertion was dubious in 1975 and is even more dubious now. Singer's restriction of interests to sentient beings is just as arbitrary as the speciesism he decries. Continue reading →
Readers of this blog may remember a contribution by me on 'Demoralizing Ethics' earlier this year. It set out some arguments (from a paper on religious pluralism) for, at least initially, avoiding moral concepts and language in ethics. These arguments were based on parsimony and on avoiding emotional distortion, and outlined a demoralized ethical approach based on well-being or welfare. Continue reading →
Media headlines in the UK are widely reporting Rishi Sunak's announcement of a proposal to ban smoking for younger generations. Under the proposal, the legal age of smoking would increase by one year every year so that, eventually, no-one would be able to buy tobacco.
The proposal has proved to be controversial, and it has prompted a number of different arguments. This is unsurprising; the proposal represents a classic conflict between individual well-being, liberty, and third-party interests. As the BBC reports, some commentators have also highlighted an apparent inconsistency in Sunak's own position, since he recently pushed back part of the government's anti-obesity strategy, because of "people's right to choose". Again, the BBC reports that Sunak's own response to this consistency argument has been that there is an important difference between the two policy positions, because 'there is no healthy level of smoking', whilst one can enjoy unhealthy foods as part of a healthy diet.
However, the claim that there is 'no healthy level of smoking' can be used to respond to this consistency argument and support the proposed smoking ban in quite different ways. Whether we support or oppose the proposal, it is crucial to be clear about the precise moral arguments that both supporters and opponents are making.
One useful way to begin is by thinking about whether or not the proposed ban is paternalistic.

Written by Joseph Moore
Preventing global climate change is currently the main item on our collective environmental agenda. I am certainly convinced of the need to reduce carbon emissions, restore carbon-sequestering ecosystems, generate renewable energy and develop more sustainable economic practices. Yet as I reflect on the nature of life and the history of the planet, it seems to me that mitigating or hopefully even undoing anthropogenic climate change is but a first step, an emergency measure in an environmental triage. If we do manage to stabilise the global climate, we will then face questions and issues of even longer-term environmental ethics and policy. Specifically, we will know how to push the global climate in any direction, towards higher or lower average temperatures and levels of atmospheric carbon, and with that knowledge and ability comes responsibility. Deciding how best to use this knowledge will require deciding how we want to relate to other forms of life, to the planet and to its ecosystems—or so I will suggest. Continue reading →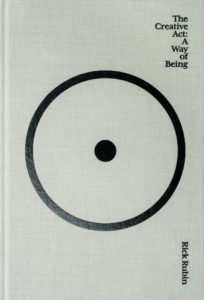 Written by Mette Leonard Høeg
Through the ordinary state of being, we're already creators in the most profound way, creating our experience of reality and composing the world we perceive.
Rick Rubin, The Creative Act
Phenomenal consciousness is still a highly mysterious phenomenon – mainly subjectively accessible, and there is far from scientific consensus on the explanation of its sources. The neuroscientific understanding of the human mind is, however, deepening, and the possibilities of technologically and biomedically altering brain and mind states and for engineering awareness in technological systems are developing rapidly.  Continue reading →

Written by David Lyreskog 
In what is quite possibly my last entry for the Practical Ethics blog, as I'm sadly leaving the Uehiro Centre in July, I would like to reflect on some things that have been stirring my mind the last year or so.
In particular, I have been thinking about thinking with machines, with people, and what the difference is.
–
The Uehiro Centre for Practical Ethics is located in an old carpet warehouse on an ordinary side street in Oxford. Facing the building, there is a gym to your left, and a pub to your right, mocking the researchers residing within the centre walls with a daily dilemma. 
As you are granted access to the building – be it via buzzer or key card – a dry, somewhat sad, voice states "stay clear of the door" before the door slowly swings open.
Written by Rebecca Brown
Breed Specific Legislation
The UK currently imposes what's called 'Breed Specific Legislation' in an effort to limit serious injuries due to dog attacks. The legislation was introduced in 1991 and made it illegal to own, sell, abandon, give away or breed dogs deemed to belong to one of four banned breeds. These are the Pit Bull Terrier, Japanese Tosa, Dogo Argentino and Fila Brasileiro. These breeds, having been selectively bred for purposes such as fighting, hunting and guarding, and are considered to have physical and behavioural attributes that mean they pose an unacceptable risk to the public. Dogs that meet the criteria for being a banned breed can be seized and either destroyed or permitted to remain with their owner under restrictive conditions. Breed specific legislation has been recently criticised in a number of organisations.
I do not intend to defend Breed Specific Legislation. It's plausible that there are alternative, more effective and less damaging ways of reducing harm from dog attacks. However, many of the critiques of Breed Specific Legislation made by prominent animal charities and veterinary bodies are flawed. In pursuing what they no doubt see as a worthwhile end (the scrapping of Breed Specific Legislation), those publicly lobbying for change have made numerous confused and misleading arguments. Below, I outline why these arguments are misleading, implausible or weak, and how they fail to show that Breed Specific Legislation should be revoked.
Written by Muriel Leuenberger
The more philosophers I have come to know, the more I realize how deeply personal philosophy is. Philosophical positions often emerge from personal experience and character – even the seemingly most technical, detached, and abstract ones. As Iris Murdoch wrote: "To do philosophy is to explore one's own temperament, and yet at the same time to attempt to discover the truth." Philosophy is an expression of how one sees the world, a clarification, development, and defense of "an outlook that defines who someone is" to add the words of Kieran Setiya.
This personal dimension of philosophy becomes evident in the new philosophical positions and topics that emerge when people with different personal experiences and points of view start to do philosophy. The most prominent example is how women in philosophy, particularly in the last 50 years, have contributed new perspectives – a brush of fresh air in old, stuffy rooms. Philosophy's allegedly objective view from nowhere was rather the view from a particularly male perspective. Care ethics, feminist philosophy, and philosophy of pregnancy are just some areas where the inclusion of women in philosophy with their own outlook and priorities has advanced the discipline.[i]